[C]omfy Commuter is an innovative travel product brand committed to offering the most comfortable travel accessories, most famous for their original Comfy Commuter Travel Pillow.
At first glance, this pillow looks like a standard U-shaped neck pillow, but it is much more with its cushioned wider and higher sides, which makes for very comfortable head and neck support.
The Comfy Commuter also has patented flat-back head support which allows your head to rest most comfortably, and does not force you into a forward leaning position.
Velcro straps allow it to wrap around the neck fully, so it supports the chin and doesn't slip around.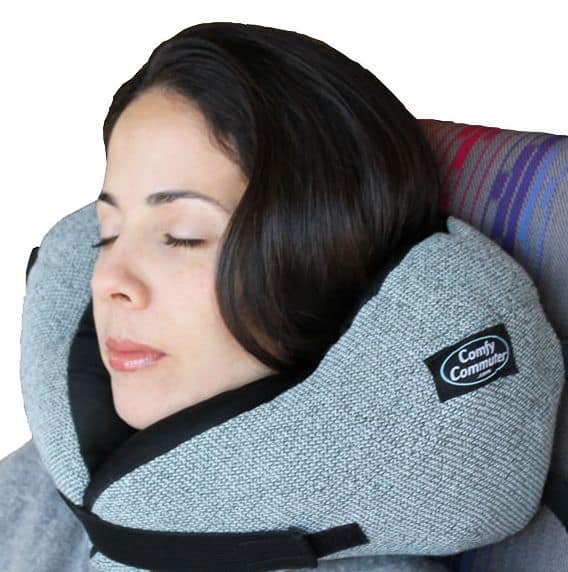 When stuffed into the carrying bag, which is sewn directly onto the back of the pillow, the Comfy Commuter creates a mini sleeping-bag-shaped ball that isn't tiny but still compact enough to carry-on.
Their slogan, "Travel products worth packing" truly applies.
Additionally, all Comfy Commuter products are proudly manufactured in the USA!
With this pillow, there's no doubt that your hectic holiday travels will be much more peaceful!
$40, comfycommuter.com
_________
This post was brought to you by Comfy Commuter.
This post was written by a guest contributor. Please reference the author's byline in the post above for more information. If you would like to guest post on Go Backpacking, please read our submission guidelines. For information on advertising opportunities, go here.
Planning a trip? Go Backpacking recommends: