Where, you may ask? If you've heard of Nicaragua, chances are you've heard of the Corn Islands.
Situated 50 miles off the coast, Nicaragua's Corn Islands are two Caribbean islands that are rustic yet charming.
They're a world away from the colorful colonial cities of Leon and Grenada on the mainland.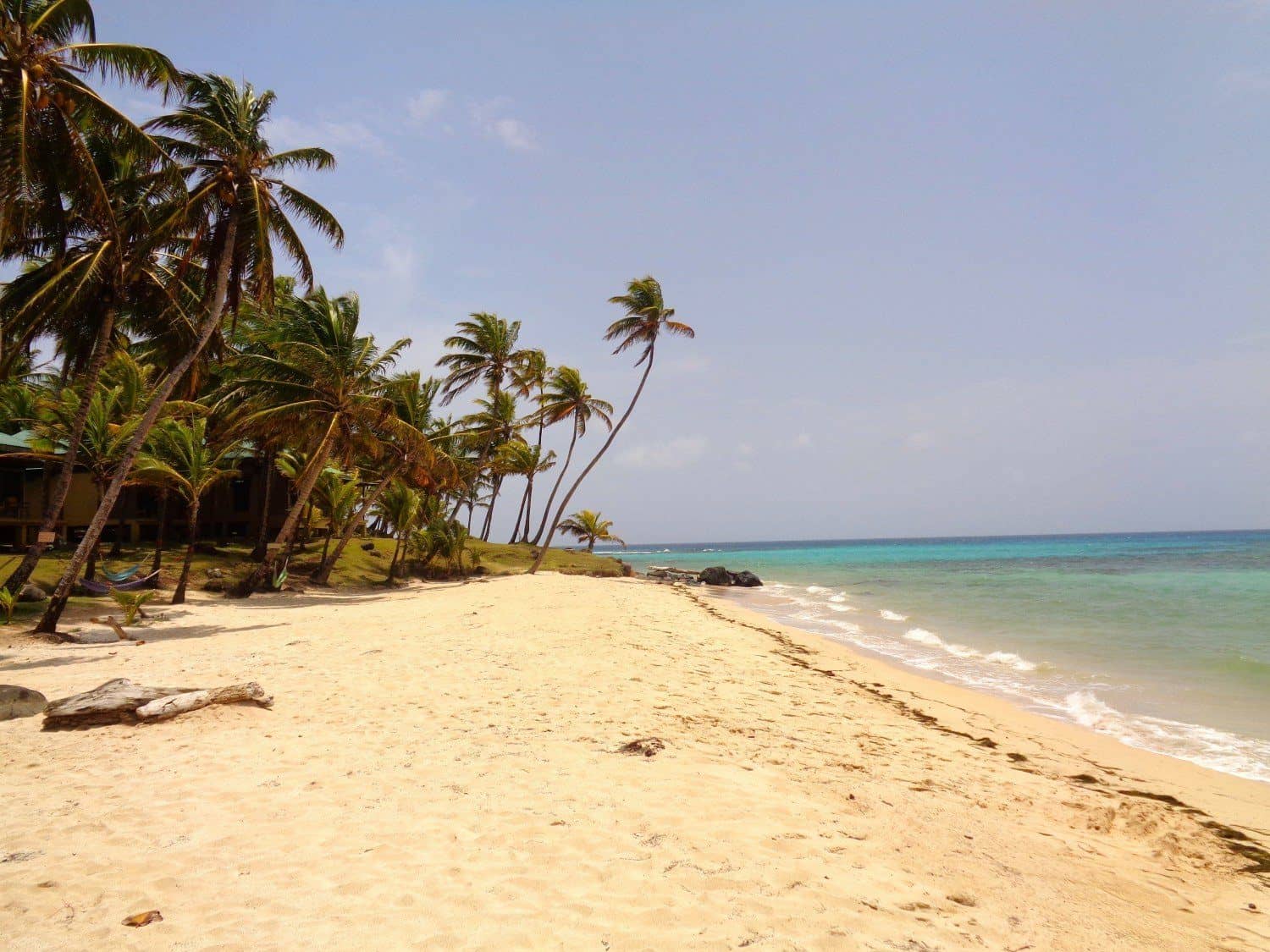 Big Corn Island
Just a short flight from Nicaragua's capital of Managua is Big Corn Island, the main entry point for both of the islands.
(The flight usually stops to pick up passengers in Bluefields and takes one hour and twenty minutes).
Big Corn is more developed than the other island, Little Corn, and although it has a larger population, it still feels empty. Hopping in a taxi is the best way to get around.
Diving and snorkeling are possible here, but there isn't really that much else to do except sunbathe and enjoy a Nica Libre (the Nicaraguan name for rum and Coke) while watching the sunset over the Caribbean Sea.
The island is well-suited for the less adventurous traveler with its comfortable accommodation, although there are also hostels here starting from $12 a night for a bed in a 4-bed dormitory.
Big Corn is better suited for those who want to relax and enjoy some peace and quiet.
Most people skip this island and head straight to Little Corn on a panga (boat) which usually connects with incoming flights, but if you have the time, it is worth staying a night just to get the best of both worlds.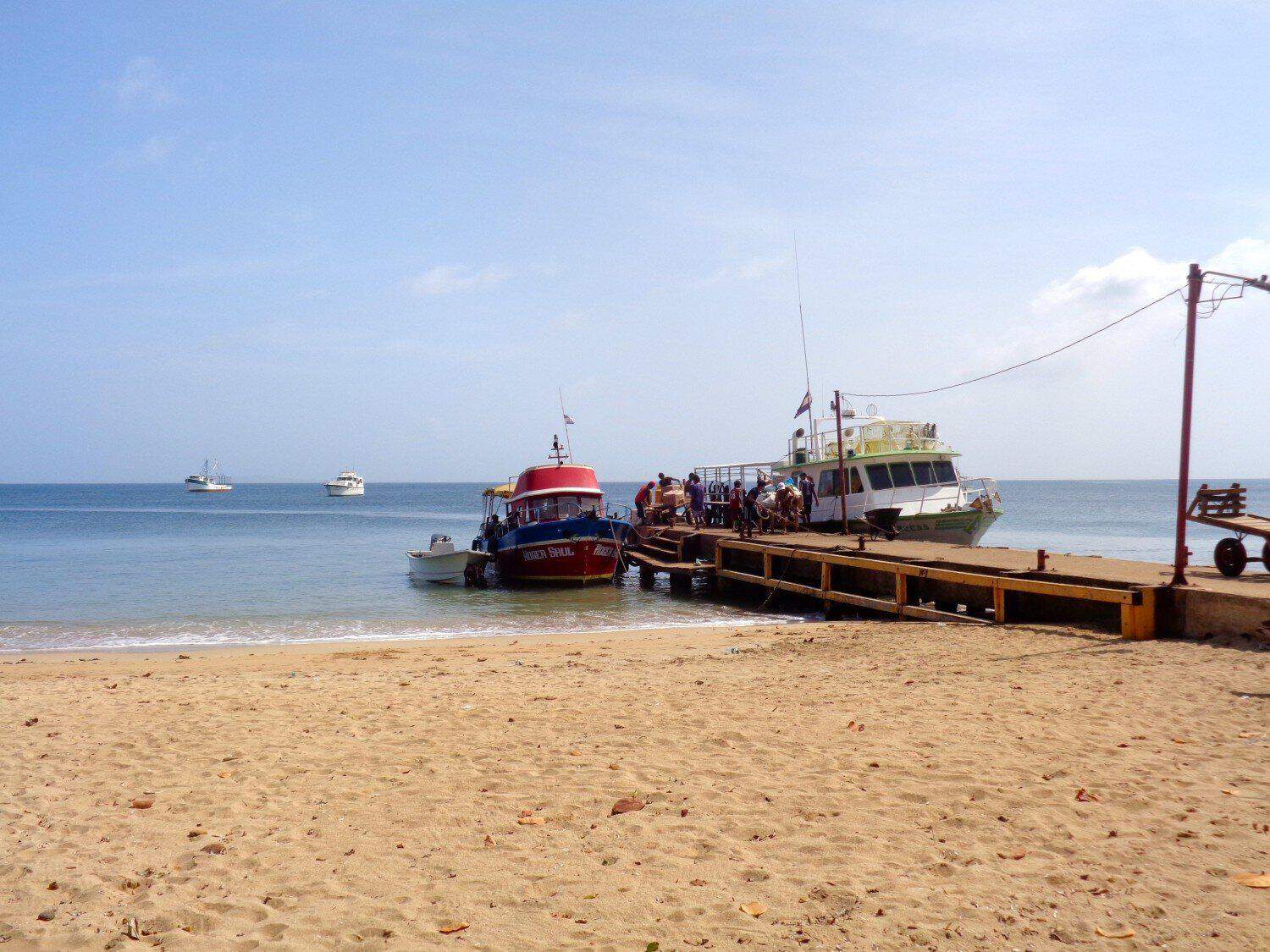 Little Corn Island
Even the panga ride to the island will help you realize how remote this island is and how far away you are from everything. At only one square mile in size, you can walk around the island in no time at all.
You don't even need shoes and can spend your days and lazy evenings in barefoot heaven.
As soon as you arrive, you are greeted with colorful signs for each hostel on the island.
Accommodation here ranges from budget to beach bungalows but don't expect hot showers everywhere. Budget from $15 a night for the more basic accommodation.
Despite the small size, there are many cafes and restaurants that serve traditional Nicaraguan food.
You can taste fresh lobster for just $12 a night (at The Lighthouse), and then there's Cafe Desideri for pasta and scrumptious desserts. Find inspired Cuban cuisine at the aptly named Habana Libre.
Don't expect too much of a clubbing scene here, but there are happy hours to get you in the party mood.
Head to Tranquilo to line up your cocktails for the evening and listen to the reggae DJ or watch a traditional Nicaraguan dance with a local band.
There's no salsa on this island. However, you'll find the locals "daggering" (a Caribbean grinding) at the Reggae bar or the Tiki Bar, which comes alive late at night.
But make sure you take out money at the ATM in Big Corn before you arrive, as there are no ATMs in Little Corn, and only the option to get cash back in some cafes on your credit card.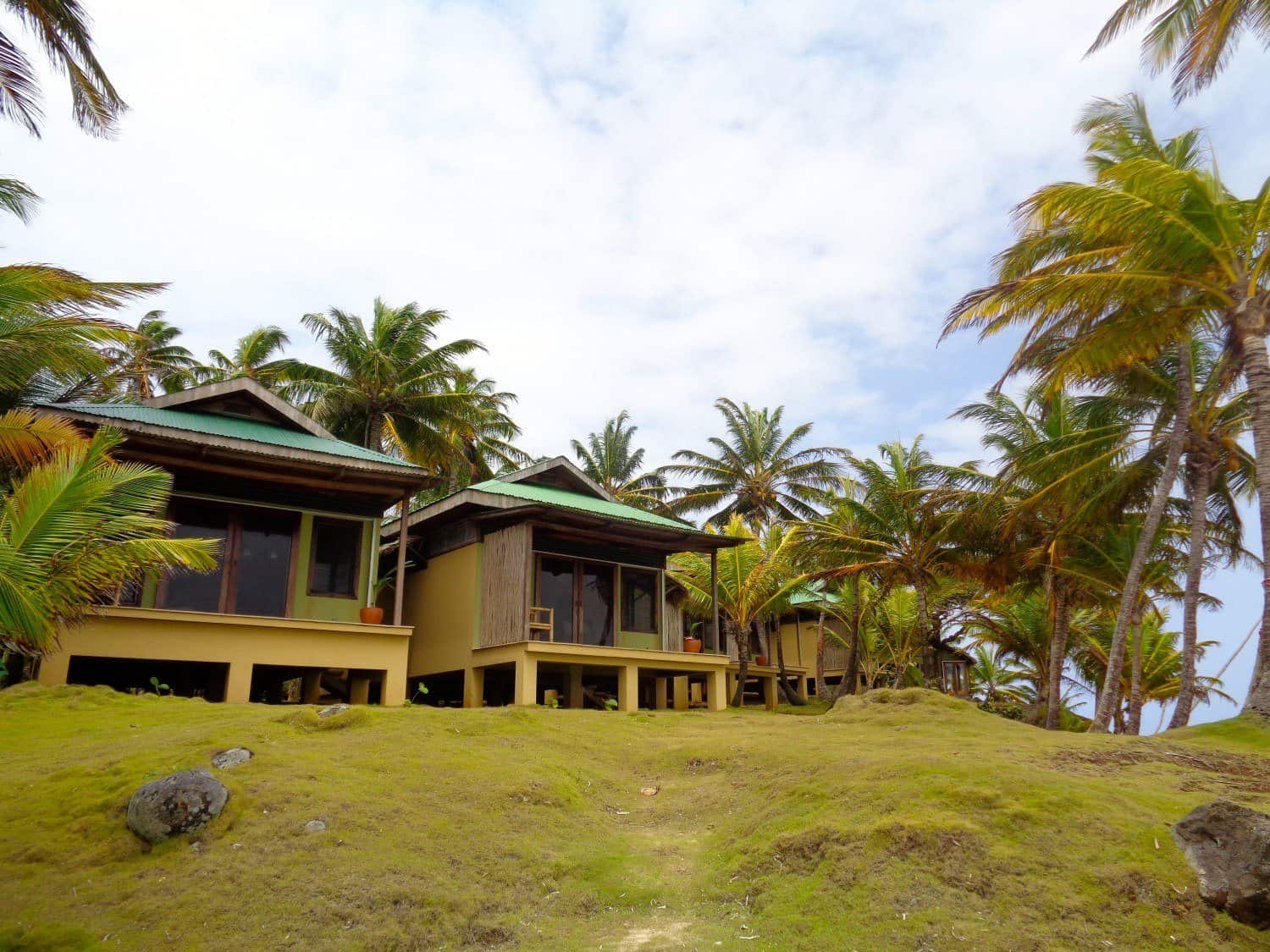 Things To Do on Little Corn
If you love yoga, then Little Corn is perfect. No matter your yoga option, it's only a short walk away.
Two possibilities include Firefly Yoga and The Lighthouse, where you can walk up to the lighthouse afterward for a glimpse of the sea.
Or, if you thought you'd seen it all, try your hand at stand-up paddleboarding yoga instead, where you pose on a body board in the sea.
Because the water around the island isn't that deep, it's ideal for those wanting to learn how to dive. There are 20 different dive sites. Forget Utila in Honduras; come here instead.
With everything so close to the sea, you can just lay in a hammock outside one of the cafes and listen to the waves.
Little Corn is a little paradise with beaches as beautiful as these and no motor vehicles allowed.
Getting To The Corn Islands
Don't make the mistake of taking the boat from Bluefields to save money.
It takes 16 hours and is a rough journey. Fly direct from Managua or other areas in Nicaragua with La Costena for just $80 instead.
The only way to reach Little Corn Island is by taking the boat from Big Corn Island.
The ride can be choppy and wet, so cover any valuables before you set off and prepare for a salty roller coaster ride. The panga costs $6 (165 Cordobas) and takes 40 minutes.
The next time you need to unplug from the rest of the world, escape to the Corn Islands before the rest of the world discovers them too.
Lisa Eldridge is a travel journalist specialising in solo travel. Her background in the travel industry fuelled her passion to see the world and for the last seventeen years, she has travelled extensively as a solo traveller, living and working in numerous countries. She has now been to 100 countries and 60 of these solo.
Planning a trip? Go Backpacking recommends: