Picking Peruvian food as the best in Latin America makes for an easy decision.
How can it not? There's causa and ceviche, chupe de camarones and trucha rellena, alpaca and more.
The challenging part is picking my favorite Peruvian dishes. But somebody has to make these tough decisions, so here we go, my favorites, after traveling for nearly a month in Perú.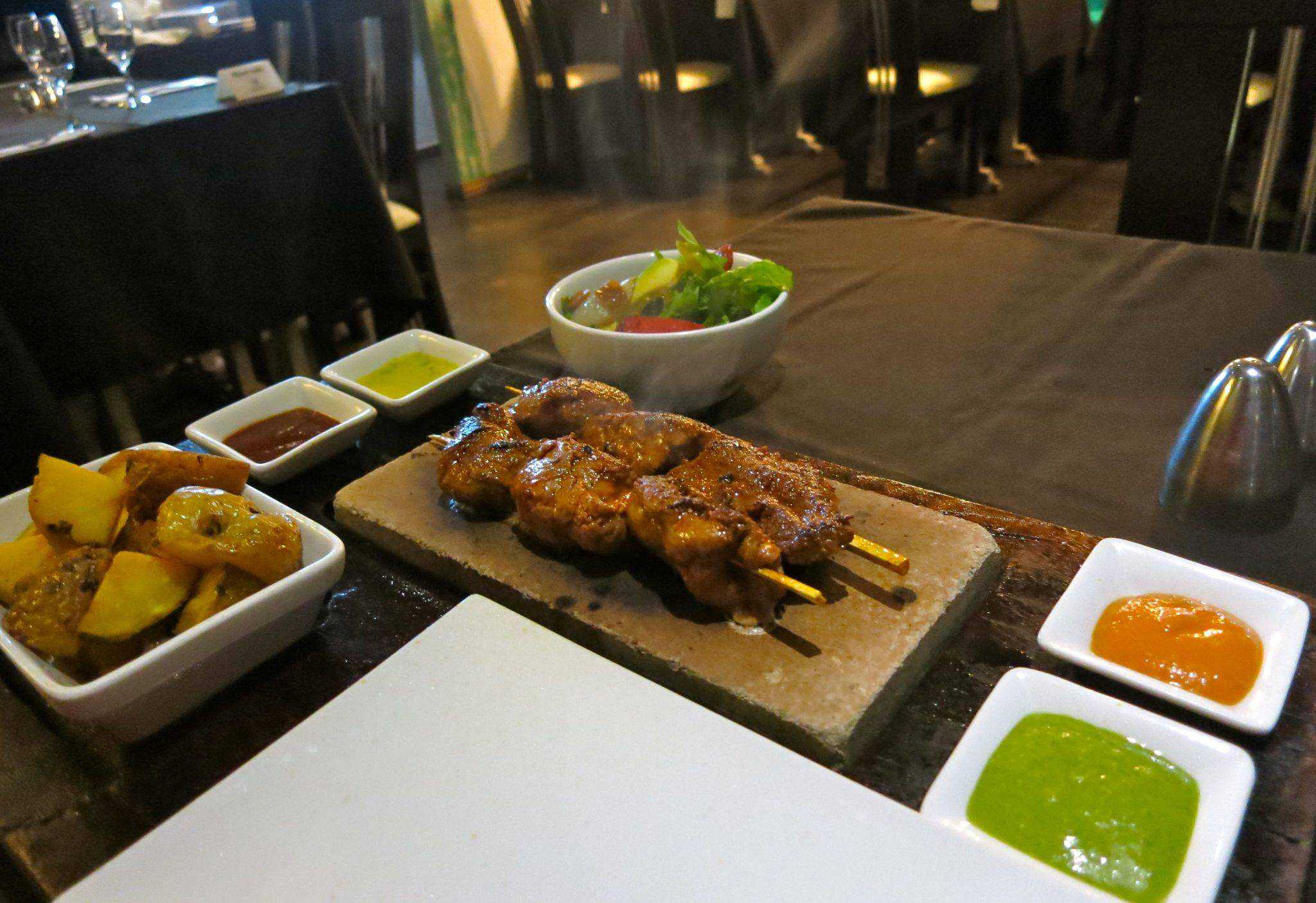 1. Alpaca
I made a little joke during my first post on Perú involving alpaca, something I'm happy the folks at PETA didn't see. Or maybe it would have been fun if they had. Yeah, maybe so.
It is some of the tastiest, most tender meat you could ever eat.
When people think of Cusco, they often think of it as the gateway to Machu Picchu, and it is; it most certainly is. I loved finally seeing some of the most famous ruins in the world.
But I'll never forget the half-dozen times I ate alpaca, especially the meal for 48 soles (about $17) at Uchu, a classy restaurant that served the meat on two kabobs and atop a hot brick, where you could leave it for a while if you wanted it well-done.
But I didn't, so I removed the meat immediately and ate it the way I liked it, medium-rare. Try it sometime. I think you'll like it.
See also: 10 Best Restaurants in Lima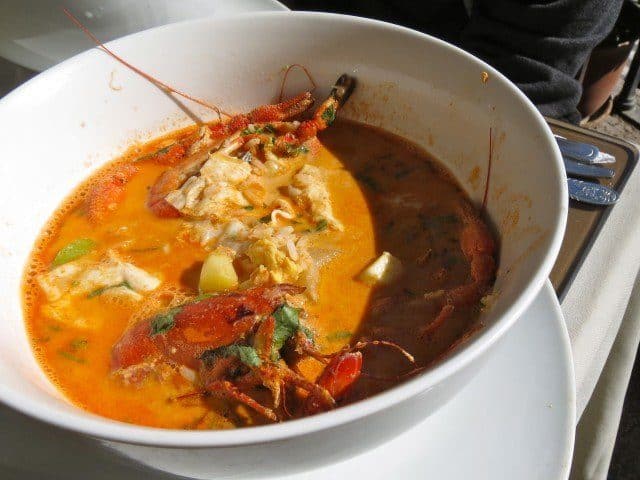 2. Chupe de Camarones
I almost made this my favorite. This soup is filled with rice, seafood, and vegetables; the prawns are the part that stands out the most. It is one of the most popular dishes in Arequipa.
The picture above is of a half order, something I shared with a new friend, a dish that cost us 45 soles (about $16), and come to think of it, I still owe him five soles because I didn't have small money on that day.
So I paid $8 for a bowl of delicious soup, Peru's version of gumbo, and I was full. And happy.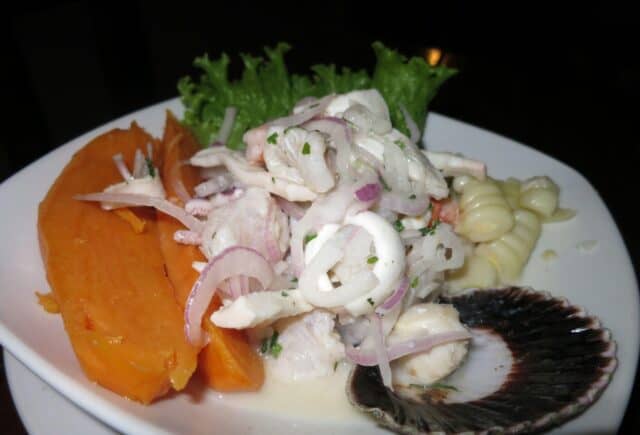 3. Ceviche
It had to make an appearance on this list, right? I appreciated what I ate in Perú when I recently ordered the ceviche at a restaurant near Parque de Los Pies Descalzos in Medellín, Colombia. It wasn't very good.
It's an art to make a ceviche with the right mix of lime juice and spices, the perfect balance of seafood and onions, and there are places in Medellín that succeed at it.
I still like what I ate in Perú better. I liked the ceviche that came with sweet potato for 24 soles (a little more than $8). I wanted to eat there again before leaving Lima, but I ran out of time.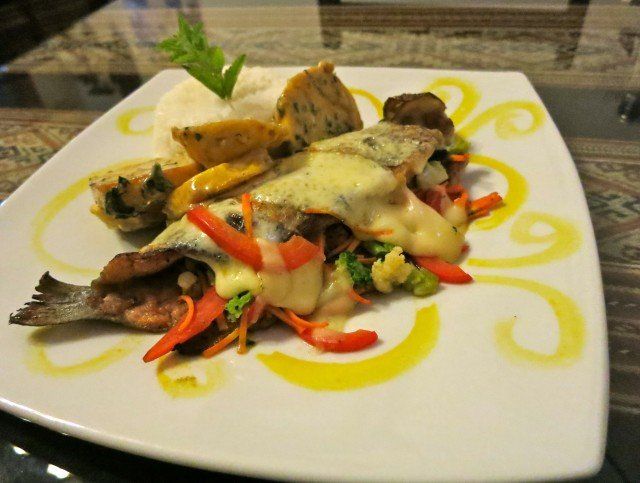 4. Trucha Rellena
I wandered around Cusco one night, searching for a restaurant with no gringo clients, a place to take a break from the onslaught of tourists you encounter in such a destination city. I thought I found one.
I saw stuffed trout on the menu and liked the description, an entire fish, albeit a small one, but filled with broccoli, cheese, and red peppers, cooked in white wine with a touch of mint. I paid 27 soles, or about $10.
Potatoes with huancaina sauce and rice accompanied the trout, and it was so good; the gringos that walked in and ruined my mission to pick a place with no tourists were not able to ruin my meal.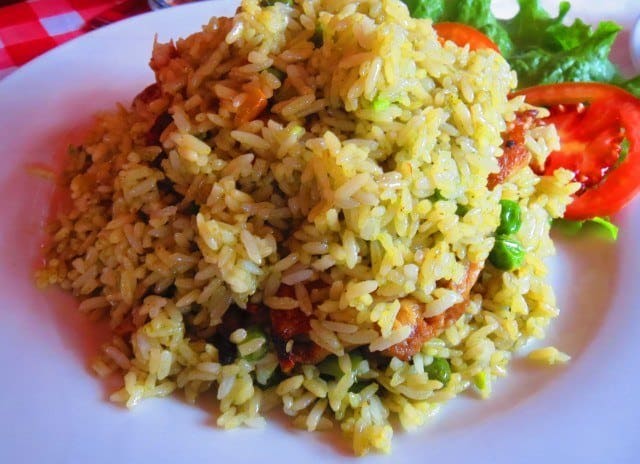 5. Arroz con Pollo
A handful of countries offer arroz con pollo…Colombia, Cuba, Nicaragua, Spain, and more. Peruvians do it the best.
I love the green tinge on the rice, how the chicken breast is cooked until the skin is crispy but the meat is moist, and how it goes so well together.
I had it in Lima for 25 soles (about $9), and it convinced me of something, of a mistake I had made when I picked my favorite Peruvian restaurant in a story I wrote for another blog.
It was not the one I thought of as I ate arroz con pollo on my vacation, and for a few moments, I was embarrassed.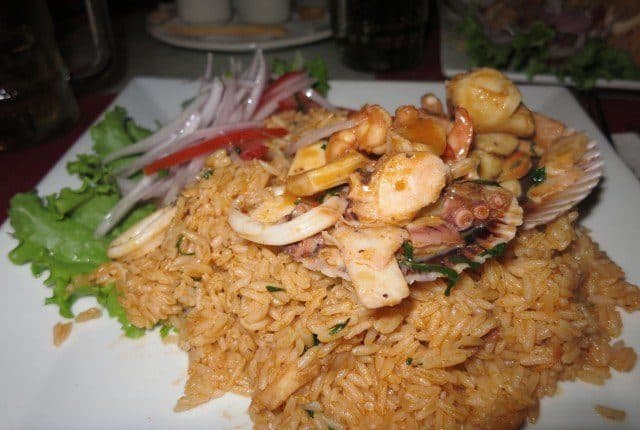 Honorable Mentions
Arroz con Mariscos
I almost made this No. 5, but the chicken is prepared too perfectly to top the seafood variety of this dish.
It doesn't matter. Both are good, and you'll leave the restaurant satisfied no matter your choice.
I ate the rice and seafood plate for 32 soles (about $11) after watching Colombia's first match in the 2014 World Cup when it beat Greece 3-0. I guess you could say it was a celebration dish.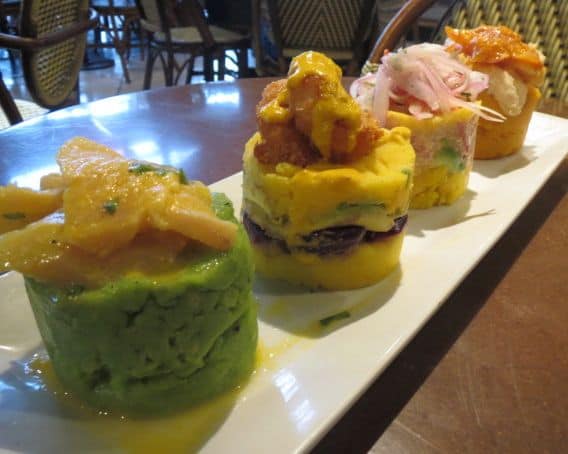 Causa
The first time I ate this, I thought of mashed potatoes. Causa features them cold and stuffed or topped with meat and vegetables, usually chicken or tuna with tomatoes.
I was lucky to find a place that offered something a little fancier, a plate with four types of causa, one with chicken, another with ceviche-style onions and tomatoes, another with ceviche-style tilapia, and the last with fried shrimp.
I had difficulty finishing the plate, so I didn't mind spending 40 soles (about $14) or the average service. Although it was only 4 p.m., I knew it would be my last meal of the day.
____________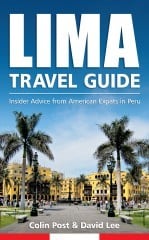 Dave's 160-page, all-original Lima Travel Guide is now available for Kindle.
Planning a trip? Go Backpacking recommends: