The streets of Aguas Calientes were dark and empty at 4:20 AM when I met up with the others from the Salkantay Trek.
Together, we began the 20-minute walk down the road to the main entrance of Machu Picchu. We arrived at 4:45 AM, just as the entrance was opened.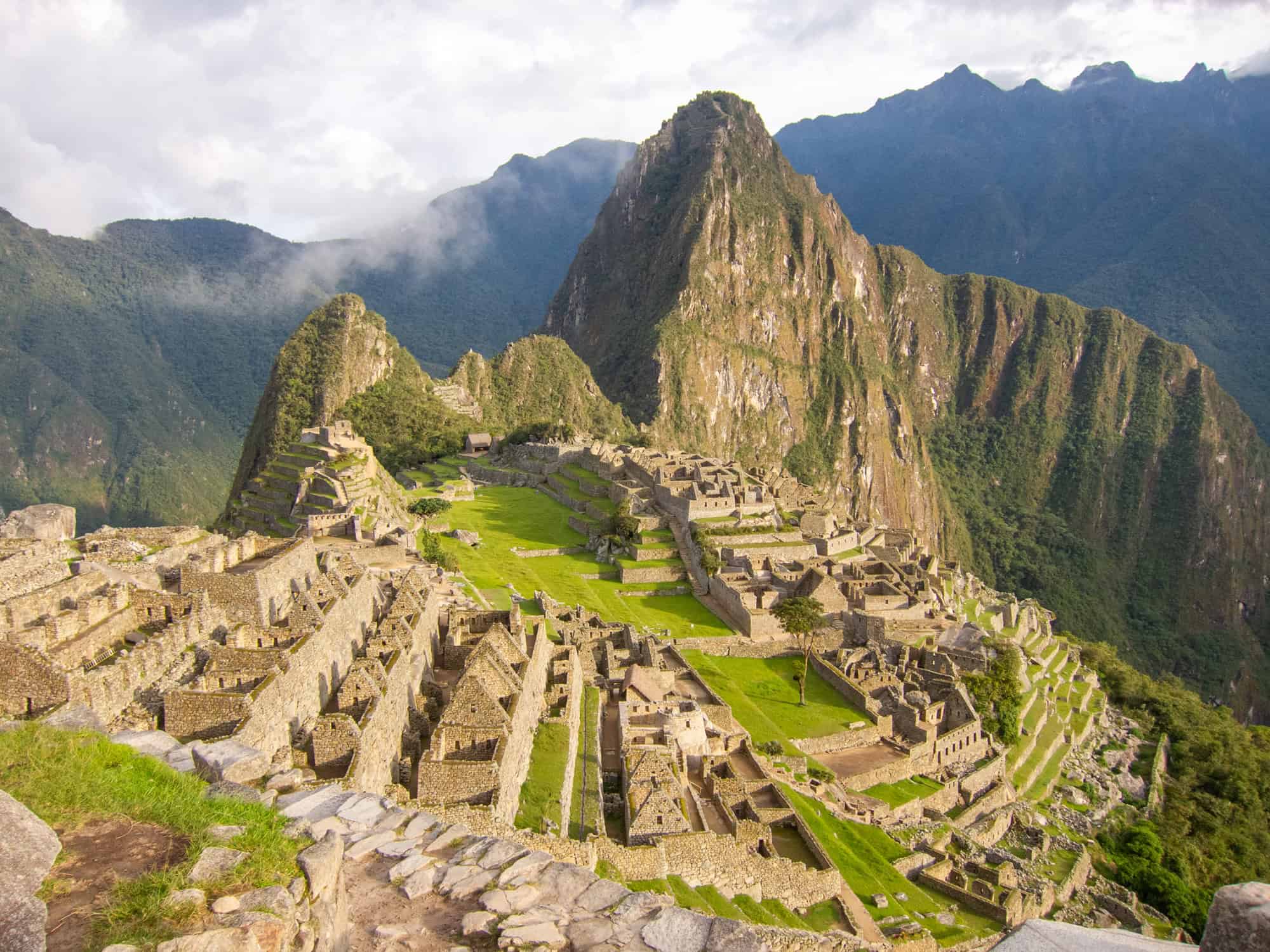 This is the same entrance used by the buses that shuttle people up and down the mountain, but we didn't just trek for four days to hop on a bus at the last minute.
No, we banded together and, through peer pressure, walked up the approximately 1,600 stone steps that lead to South America's most popular tourist attraction.
The walk took me 50 minutes, and I was sweating like a stuck pig when I reached the top.
The final gate doesn't open until 6 AM, so the early risers were all sitting around, catching their breath.
Kathy, the Australian from my group who'd visited Machu Picchu three times before, suggested I take a seat at the top of the stairs, right near the four turnstiles through which visitors pass.
Even though I wasn't the first person to reach the top, it didn't seem inappropriate for me to sit on the top stair.
While I was there, two American girls spoke of how they'd been waiting for an hour.
Warning: If you're a cute foreign person thinking of trying to sneak into Machu Picchu early, you'll only get so far.
At 6 AM, I aligned myself with one of the turnstiles as the line behind me began to take shape. I was one of the first four people inside that day.
Once Kathy got in, she started running. I followed, and she led me to a lookout point where we had a few short minutes to enjoy Machu Picchu at sunrise before the rest of the day's 2,500 visitors showed up.
After the initial rush of seeing Machu Picchu wore off and we'd gotten some photos, it was time for the tour.
Led by Daniel, our guide from the Salkantay Trek, we walked around the complex for about two hours.
While I appreciated the information he was relaying, it was a huge buzzkill, as I wanted to explore on my own. But you can't have it both ways, at least not on a group tour.
At 10:30 AM, after refueling on snacks outside the main gate, it was time to climb Huayna Picchu for a birdseye view of Machu Picchu.
When I first lay eyes on Huayna Picchu, I had no idea how I'd get up. I'd heard there were ropes on the steep sections (actually, they are steel cables), but from below, it looked impossibly steep.
But believe it or not, there is a trail that winds up the mountain face, and it only took me about 40 minutes to get up. As usual, walking down the steep trail caused the most pain.
I took it extra slow, heartened by a grandmother who was also hobbled by knee pain but kept trucking.
If it was 40 minutes to get up, and I spent 20 minutes at the top taking pictures, then it took me 60 minutes to get down, as I checked out 2 hours after I entered.
For safety reasons, there are two timed entrances to Huayna Picchu daily, 8:30 AM and 10:30 AM. Only 200 tickets are sold for each time slot (400 daily).
____________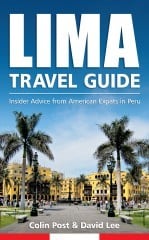 Dave's 160-page, all-original Lima Travel Guide is now available for Kindle.
Dave is the Founder and Editor in Chief of Go Backpacking and Feastio. He's been to 66 countries and lived in Colombia and Peru. Read the full story of how he became a travel blogger.
Planning a trip? Go Backpacking recommends: