Europe is one of the finest backpacking destinations in the world. Some backpackers plan epic multi-month adventures throughout Europe, while others travel faster on their overland tours.
Travel veterans know that backpacking Europe on a budget can be a unique and life-changing experience.
It's not just about the beautiful sights. It's about living the backpacking lifestyle too.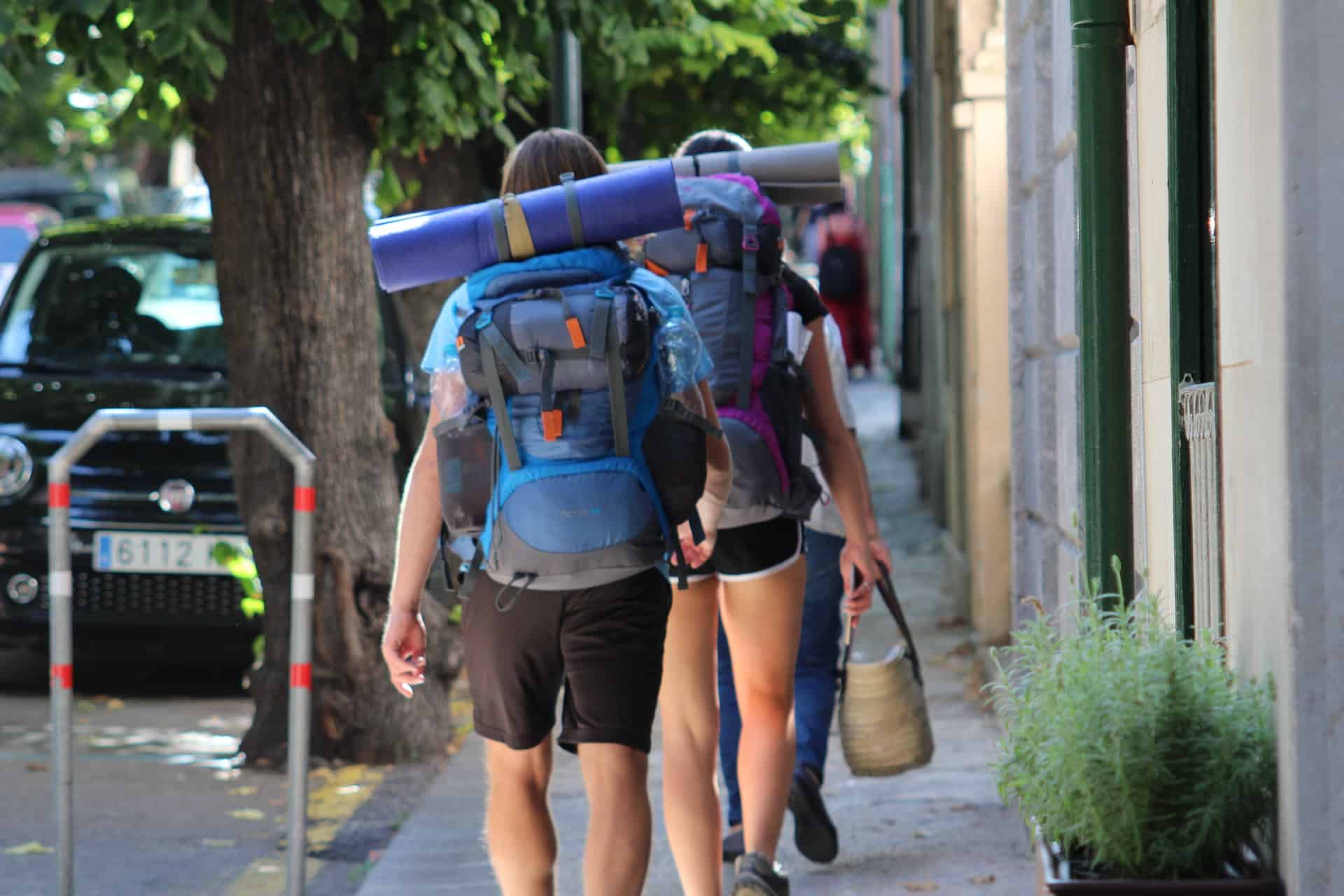 The lure of backpacking Europe is a dream of many, including Dave, who founded Go Backpacking in 1998 to encourage others to take a summer trip like his.
And it's easy to see why. Who wouldn't want to see the picturesque landscapes, myths, legends, and historic buildings on one of the world's most amazing continents?
As a result, thousands of travelers use it to base themselves while traveling across the globe every year.
How to Plan Your First Backpacking Trip
You can go backpacking with friends or on your own.
Sometimes travelers feel like they need to be alone to enjoy their freedom, but it can be fun to share the adventure with like-minded people.
Before you start making plans, think about your travel budget. Backpacking Europe can be affordable if you look for deals.
For example, consider purchasing a hostel membership and only staying at places where it can get you a discount.
Hostel membership cards can help you stay in a dorm bed for as little as $10-12 per night and eat breakfast for free.
Moving to Europe from the US can be the best thing when you have all the belongings you need for the next destination.
On the other hand, you may need the best deal. If you make a little effort, you can get the best deals and ensure that everything is organized before you leave.
If you stay longer than a month, it's probably worth getting a rail pass – these usually allow unlimited travel for a specific period for a fixed price.
However, you should always check prices online before buying tickets or booking any accommodation. You can find some fantastic offers this way.
Once you've decided on your itinerary, make sure that you leave enough time between each part of your journey so that if anything goes wrong (for example, if there's too much traffic or a train or flight is canceled), then you have some leeway to do something about it.
If you've never been backpacking, it can be a bit daunting to think about taking all of your gear with you and then carrying it through airports and trains.
Nevertheless, planning your first backpacking trip can make it one of your most significant learning experiences.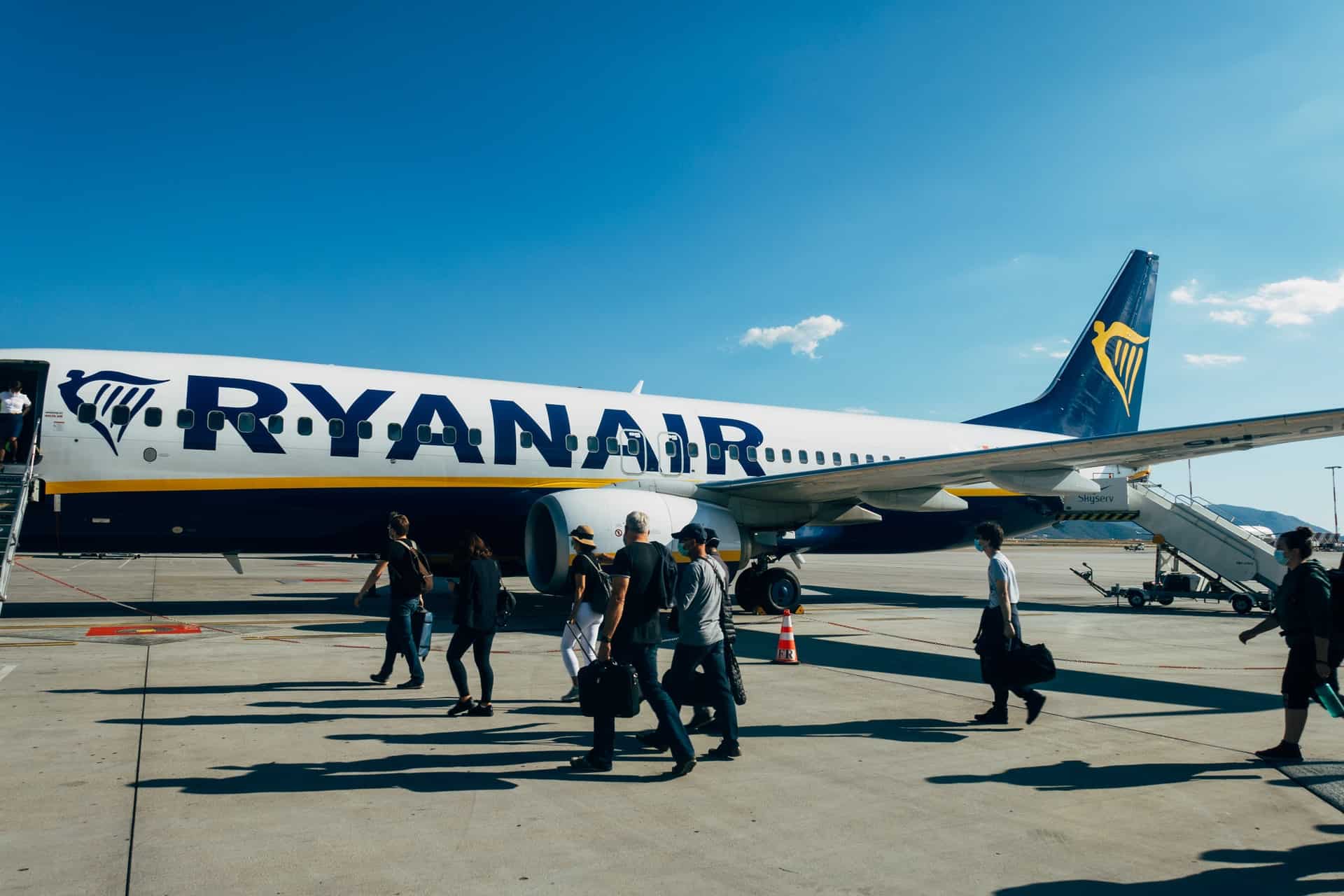 Finding Cheap Flights
The best time for booking flights is usually during the off-season.
For example, it's easier to find budget flights from Europe in the late summer or between October and May.
However, when most people travel during the high season, airlines are forced to jack up their prices to fill all the seats on their planes.
Traveling during the shoulder season is not only a great way to get cheap airfare but also a fantastic method to save money on your accommodation costs.
Another thing worth considering when booking flights is looking out for special deals and discounts offered by airlines.
You can often make significant savings by purchasing a flight that includes one-way tickets and using it as a round-trip.
For example, a two-way ticket can be purchased for flights between London and Edinburgh.
By doing this, you save on ticket costs, plus you won't have to worry about paying additional airport taxes.
If you're staying in hostels or Airbnbs during your travels, look out for discount vouchers offered by booking sites such as Hostelworld and Airbnb.
These usually range from 10%-20% off your booking amount. Check them out before finalizing your reservation with the hostel or Airbnb.
Planning Your Itinerary
Whether you're heading to Europe on a package tour or backpacking independently, you'll want a plan in hand before you go.
What will the weather be like at your destinations?
Where can you get cash, if needed?
Can you drink the tap water?
Should you pack shorts or pants?
These are some basic questions to keep in mind before you leave.
Then, to make your itinerary, figure out how long you'll stay in each place and what you'd like to see and do there.
First-time backpackers in Europe typically take trains and planes from one major city to another. It's a fast and efficient way to see many European capitals in one trip.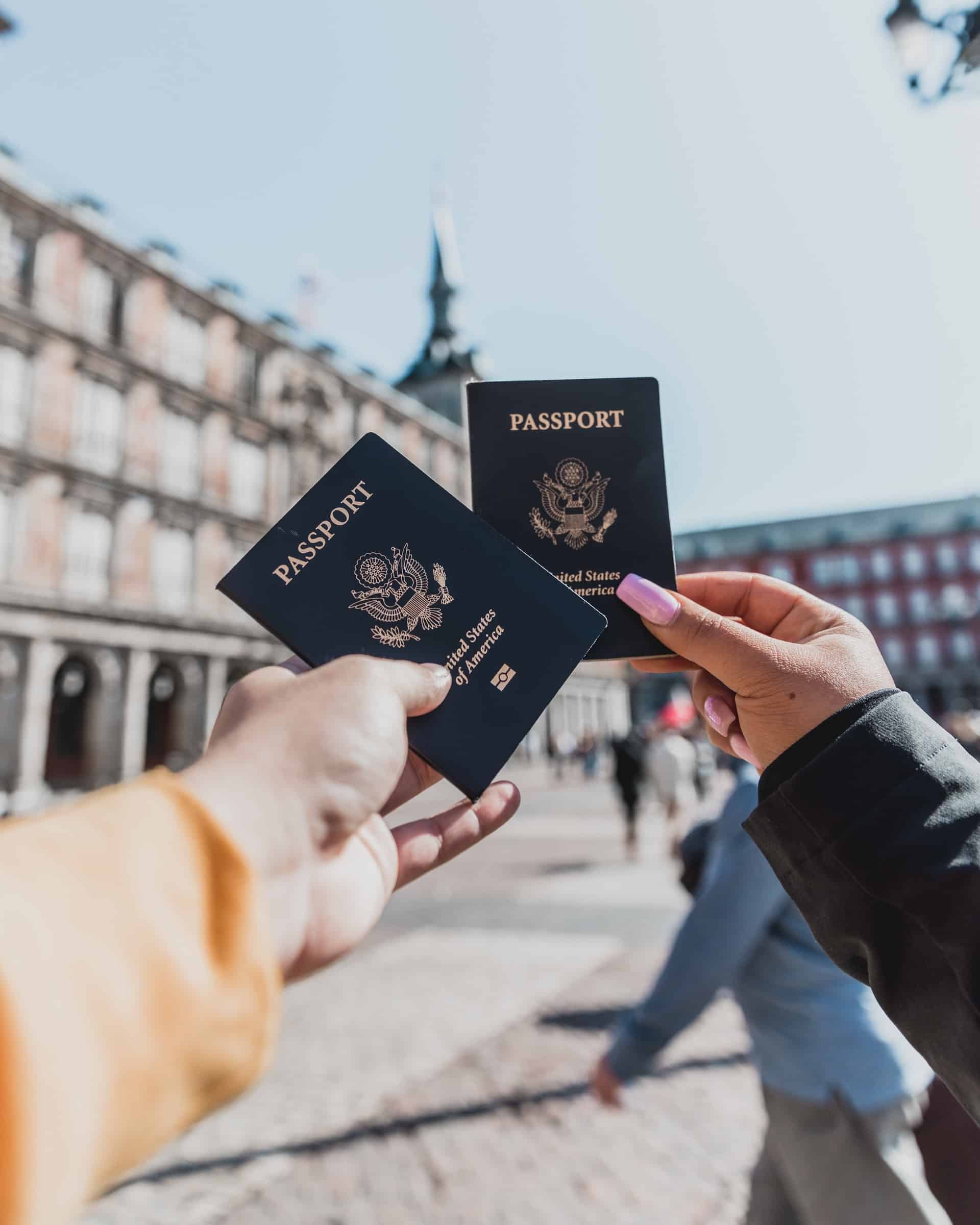 Staying Safe and Comfortable
Before you leave home, make sure that you have all of the essential documents with you.
If you need to renew any documents, do so well before your departure date. Some countries require this.
Your passport must be valid for at least six months after your arrival date, so make sure yours meets this requirement well before your planned departure.
You should also find out if any vaccinations are required for the countries you will visit and make sure that you schedule an appointment with a doctor or health clinic to get them if necessary.
A travel insurance policy is a good idea if you don't have health insurance, and even if you do, since your policy at home may not cover emergencies abroad.
Finally, check with your bank or credit card company before leaving home and find out what types of fees they charge while traveling.
How to Pack for a Backpacking Trip
"Backpacking is an exhilarating experience that offers a great way to explore the world while being frugal," says travel blogger and guidebook author Johnny Jet.
"Whether you're going long-distance or short-term, packing for your trip should be done with care. This can seem like a daunting task, but once you have done it, you will realize that it wasn't difficult."
1Clothing
Toiletries
Electronics
Documents and money
First aid kit
Miscellaneous items
You'll want to bring clothing that will keep you warm at night and during rainy days, but that can also dry quickly.
Synthetic fabrics are preferred to cotton (because cotton takes forever to dry).
You'll also want to try and avoid bringing clothes that take up too much space or weigh too much (such as winter coats).
Conclusion
Hopefully, these tips will help to give you some ideas for what's worth bringing and what's not.
You can never predict what kind of weather you'll be facing, where your hostels will be located, or what types of activities you might want to schedule.
In reality, you're going to have to learn most of this along the way, but with the right amount of essential preparation, you'll be fine.
So enjoy Europe to the fullest, stay safe, and take advantage of its attraction.
_______
This story is published in partnership with SDC International Shipping.
Planning a trip? Go Backpacking recommends: