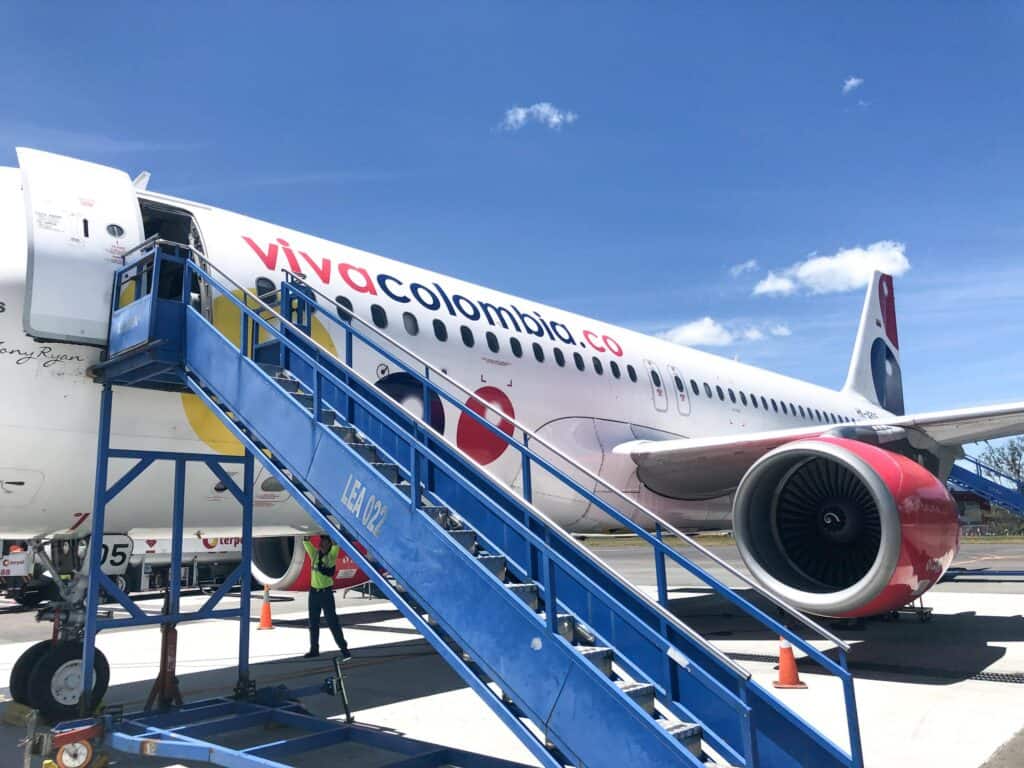 We've all been there. Hours of research have led us to the final step in purchasing our plane ticket, but we can't — we can't seem to click "Confirm Purchase" because we're scared there is a cheaper option.
This post will outline how to find cheap flights to anywhere in the world using simple techniques anyone can use.
That way, next time you are on the confirmation page, you won't be afraid to pull the trigger on the trip of your dreams because you are positive you've found the best deal.
Be Flexible
Being flexible is the one thing that will make finding a better deal easier.
The benefit of being flexible with departure/return dates means choosing the most affordable day of the week/month to fly.
Many times, airfare can jump tens of dollars within the week and hundreds within the month.
Once, when flying to the Faroe Islands, I was flexible on departure and return dates which landed me a roundtrip deal with Atlantic Airways to the remote islands lower than the usual one-way fare.
The same goes for being flexible on destination.
Although it isn't always an option, you can sometimes save a small fortune if you are flexible about the airports you fly into and aren't opposed to taking a bus or train to neighboring cities.
Sometimes, taking a long layover can be a blessing in disguise.
This was the case for Go Backpacking Editor-in-Chief Dave on his flight with Air Tahiti Nui from the U.S. to New Zealand.
The airline allowed for a five-day stopover on the islands of French Polynesia, which Dave used to chill out in the South Pacific.
Timing Matters – Don't Wait Until the Last Minute
There are two trains of thought on booking travel — either you book early or wait until your backpack is packed for a last-minute deal.
Most people will try to book early. Using our advice, you won't have to worry too much about a better deal offered later.
Generally, we recommend booking airfare one to two months in advance because there is no guarantee a last-minute deal will surface.
However, using a few of our tips below, you may be able to find affordable airfare on your last-ditch effort, too.
Tip: Airport parking is one of the least exciting aspects of booking a trip, but it can often be a cheaper alternative to expensive taxi rides.
Use Budget Airlines
Budget airlines can be a traveler's best friend.
Don't let warnings of high carry-on and hidden fees deter you from reserving a seat with an airline that offers a flight for less.
Read the fine print, click through to confirmation, and make sure you aren't paying more than advertised. It's as simple as that.
Note: Generally, if traveling with more than carry-on luggage, you'll be subject to high fees from these no-frills airlines. They are tailored to the minimalist traveler.
Still, you may find it remains cheaper overall to pay the checked-bag fee than using a regular airline without such a charge.
Dave finds it helpful to fly repeatedly with the same budget airlines to better familiarize himself with their policies (it also helps build loyalty rewards).
Here are some of the most popular budget airlines by region:
United States
Latin America
Europe
Asia and India
Australia
Africa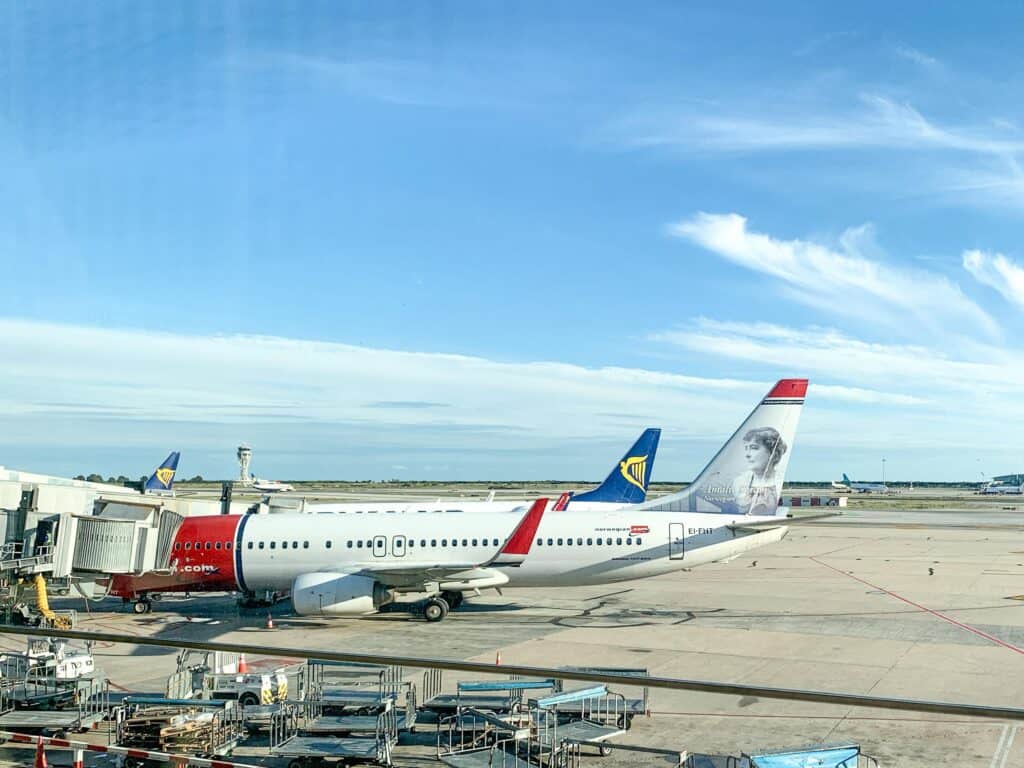 Use Multiple Airlines to Reach Your Destination
Using multiple airlines to get to where you're going is a common technique among travelers.
Often, flying with the same airline all the way through will result in higher prices because times and dates don't line up for their flights.
This is where specific airfare search engines come in handy because they match you with the cheapest and most convenient routes using any and every airline.
Below, we've listed some of our favorites:
For example, Dave flew Austin to London-Gatwick with Norwegian, then London to Milan with a regional budget airline
In July 2018, I flew back to the U.S. from Southeast Asia using Singapore Airlines.
Once I reached U.S. soil, however, it was much cheaper to fly with American Airlines.
Not only that, but when searching for a flight from Kuala Lumpur to Kansas City, the price was drastically higher than a flight from Kuala Lumpur to Chicago.
From Chicago, American Airlines offered a flight to Kansas City that matched my budget much better, and the technique saved me over $200.
***
Have you experienced a flight delay? Check this article on "How to Claim Flight Delay Compensation" from SkyRefund.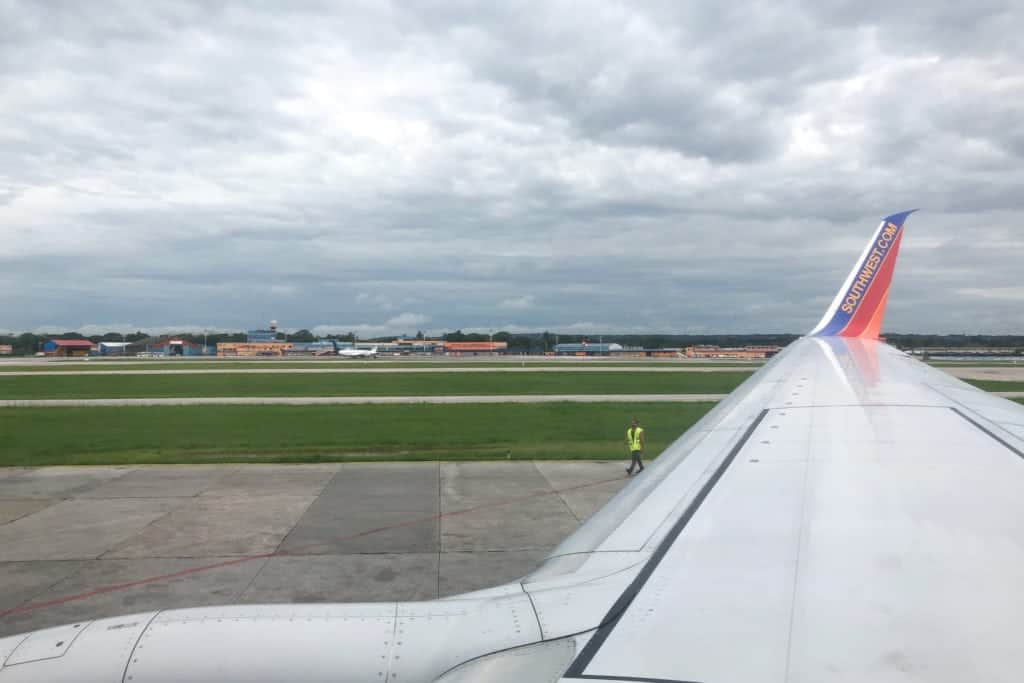 Sign Up for Cheap Airfare Newsletters
In 2019, airfare around the world was projected to increase by 2.6 percent. That's a pretty substantial increase when booking roundtrip international flights.
Luckily, there are tools and blogs to help you continue to find the deals that save your travel budget.
Here are a few newsletters that might help:
Scott's Cheap Flights
Although it's a paid service, Scott's Cheap Flights states that members who use their service end up saving an average of $550 per international flight. It could be worth the investment.
Airfarewatchdog
Airfarewatchdog alerts you to cheap flight deals tailored to your location. That way, you're ready to act on your dream trip as soon as the email hits your inbox.
Secret Flying and Fly4Free
Secret Flying and Fly4Free are known as error fare trackers.
Follow their social media pages and sign up for their email alerts to get unreasonably low deals priced mistakenly before the airlines realize their error (more about this below).
***
Prefer to fly premium? Check sites like Cheapbizclass.com, which focuses on finding deals for business and first-class seats.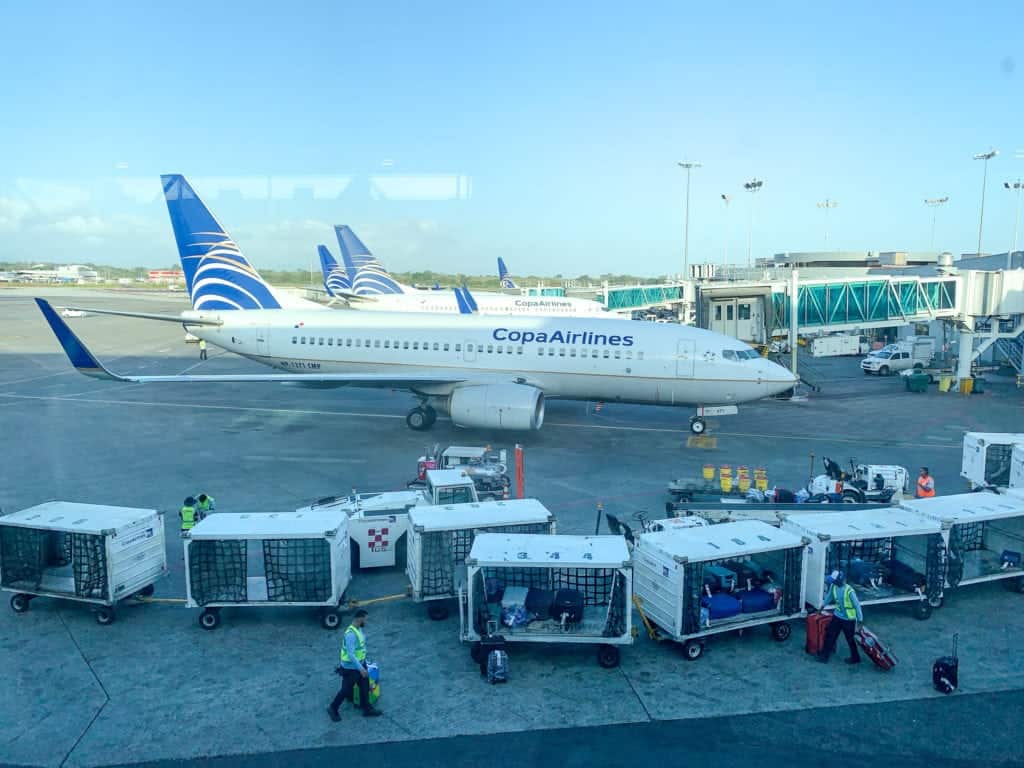 Take Advantage of Frequent Flyer Programs
Sign up for airline loyalty programs
Virtually every airline has a loyalty program. Some have even combined their programs, so if you're earning for one, you're earning for both or several.
The sooner you can start saving points/miles to put toward your next flight, the better.
These programs are generally free and only require a quick sign-up process.
Don't ever book a flight without first becoming a part of the airline's frequent flyer program!
Sign up for travel rewards credit cards
If you play your cards right, you can use travel rewards to book every flight like I have for four years!
The most efficient way to earn points is sign-up bonuses on new cards, just as Dave outlined in a recap of his first year applying for travel reward credit cards.
Track everything with a free app like AwardWallet
Award Wallet will track all your frequent flyer programs, keep track of hotel points, and even help you book reward travel.
Make sure to use points before they expire. Otherwise, your effort will have been wasted.
Watch for error fares (and buy them quickly)
As I mentioned above, being quick to book deals known as "error fares" is one of the most effective ways to find cheap flights.
Error fares are extremely low prices on tickets which are typically more expensive.
This usually happens when the airline has mistakenly listed a flight at the wrong price.
The good news is you have the opportunity to save HUGE money.
The bad news is it requires a particular type of traveler to take advantage of these deals.
This budget tactic requires three things:
Patience
Flexibility on dates, destinations, layover, etc.
Spontaneity
If you've got the freedom to be flexible and don't care where you are going, error fares can be your best friend.
Consider Getting Help with RTW Tickets
Travel agents are still in business because they are good at what they do.
With all the newest technology in travel research and airfare search engines, if travel agents couldn't save you money, they wouldn't have a job.
And, yet, here they are — with plenty of clients. It may be worth your time to start your round-the-world trip research by consulting with a travel agent.
We encourage you to do your research and not take a travel agent's advice as the final solution.
AirTreks
An excellent alternative to traditional travel agents for an around-the-world trip is AirTreks.
Their tool, TripPlanner, makes complex airfare ticketing a breeze, and their phones are always on. Give them a call or visit their website to get started today!
Finding Cheap Flights: Quick Hits
We hope these tips will help you find the best deals on airfare affordable for you.
To review, we've listed our top tips for how to find cheap flights below:
Stay flexible (with dates and destinations)
Familiarize yourself with budget airlines in the region you're traveling
Use multiple airlines to reach your destination
Sign up for airfare newsletters
Start earning frequent flier points
By using these tips, you should save a substantial amount on your airline ticket, making traveling that much more affordable. Good luck!
Planning a trip? Go Backpacking recommends: