Hitchhiking can be your only option if you're in the middle of your trip, have no cash on hand, and have no cellphone service.
When transportation costs are at an all-time high, hitchhiking can be good practice for travelers. More than that, it benefits the environment by filling vacant seats.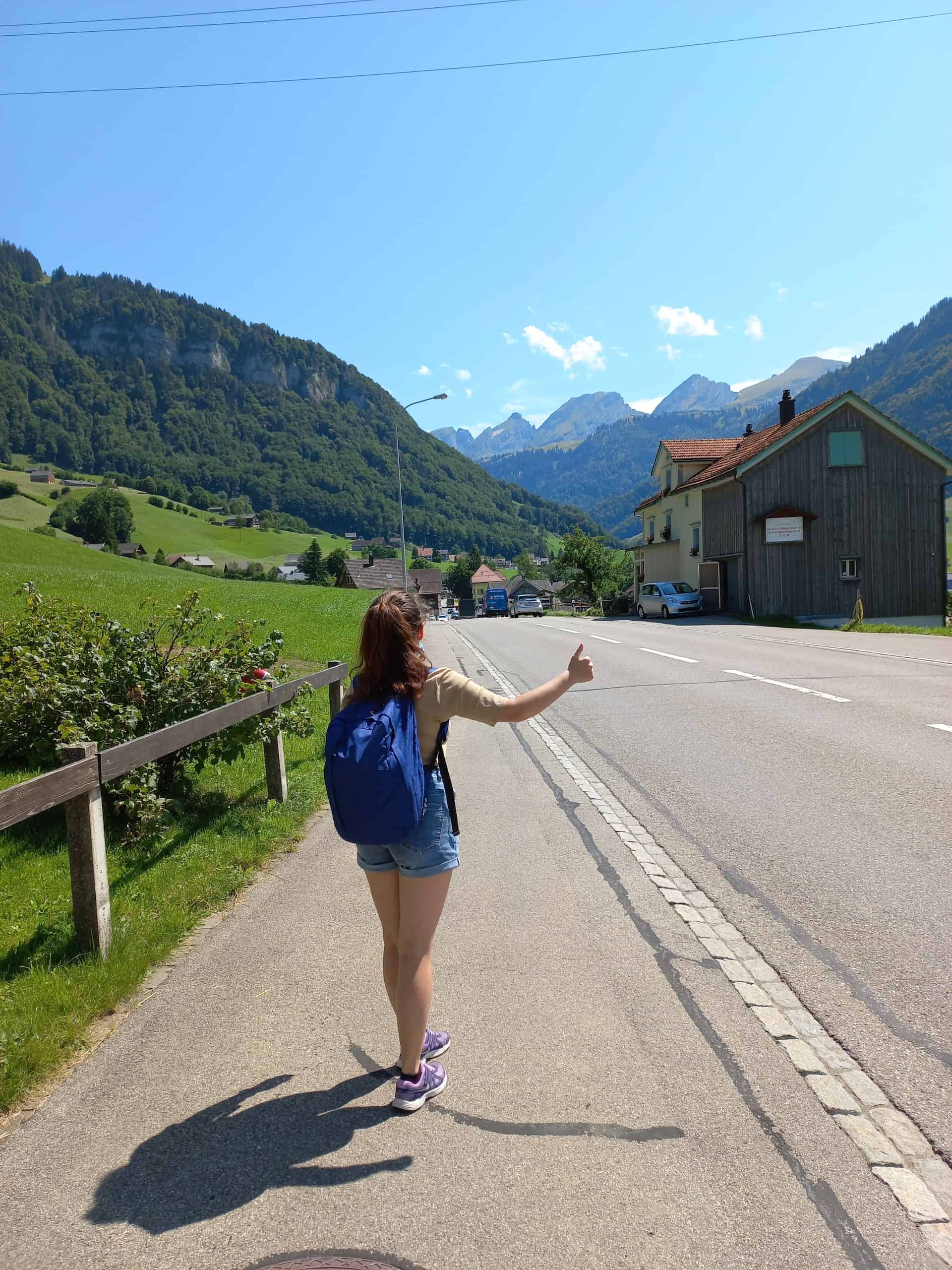 However, there are obvious risks in hitchhiking. When you hit the road and ask a stranger for a lift, you never know if they have good intentions.
Nonetheless, hitchhiking is a centuries-old way for travelers to see the world despite being inherently risky.
To go hitchhiking safely and efficiently, here are some things to remember before you point your thumb up and hit the road.
Hitchhiking Tips
1. Find a Good Spot
Choose a location where cars are moving slowly. Also, keep a safe distance from approaching vehicles, giving them time and room to pull over safely if needed. Ensure a sign or trees do not obscure you.
Stoplight intersections and gas stations are also ideal places for hitchhikers. It's preferable to give drivers as much time as possible to take a good look at you.
Don't waste time trying to hitch a ride from the downtown area because most people there only travel a short distance and won't pick you up.
Instead, use public transport to get out of the city, and don't be shy about asking around to find a suitable spot once you are there.
2. Get Insurance
Generally, when you're a frequent traveler, you must protect yourself financially if something goes wrong while you're away.
For instance, you can get travel insurance that protects you from financial loss in case of lost or stolen luggage, trip cancellation, or even more severe medical emergencies while you're away from home.
Travel medical insurance is also an option if your regular health insurance policy does not cover overseas medical assistance.
Lastly, having life insurance is, of course, the smartest financial move you can make as a traveler. Don't forget to select a primary and contingent beneficiary, which can be your parent, spouse, or children.
It's fortunate if you won't need to use any of these insurances while traveling and hitchhiking, but get insured in advance so it will be available when you need it.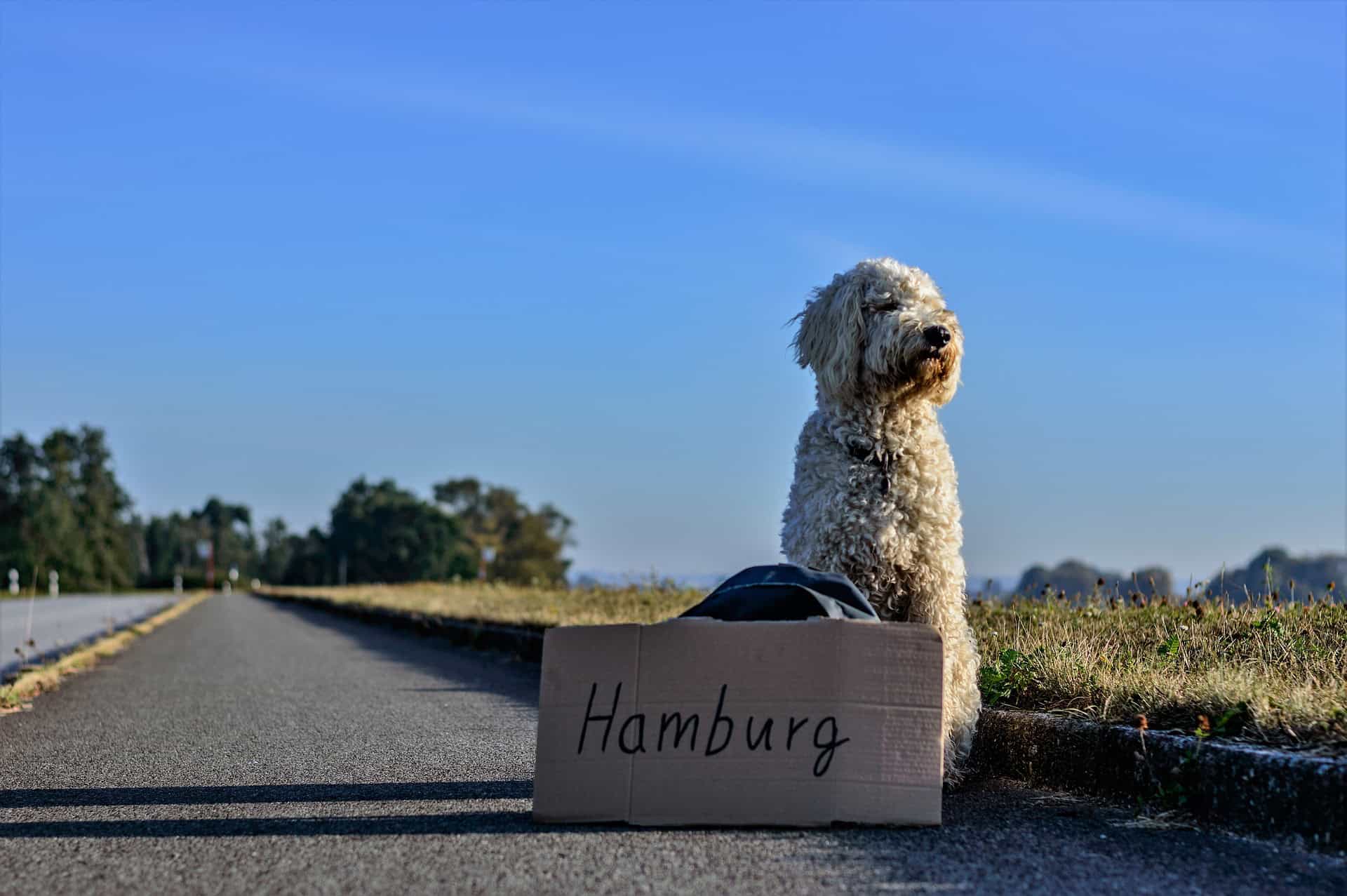 3. Know Your Destination
Ensure you are familiar with all the routes to your destination and the specific locations you will need to visit once you arrive.
This is primarily for your protection if your driver takes an unexpected detour.
4. Be Cheerful
Drivers pick up hitchhikers because they're lonely or bored. The best way to show gratitude to these kind-hearted strangers is to have interesting conversations with them.
In some cases, being cheerful will get you a free meal or an offer of accommodation for the night.
5. Hitchhike With Others
When hitchhiking for the first time, it can be helpful to go with someone with experience. This is an excellent opportunity to gain experience and confidence.
Finding a driver willing to pick up two hitchhikers may be more difficult, but you'll always be safer if you do.
6. Use a Sign
Put up signs using a few permanent markers in bold colors. If you put up a sign, passing vehicles will know precisely where you're going and whether or not it's on their way.
Also, having a sign indicates that you gave some attention to your destination and aren't just walking around randomly.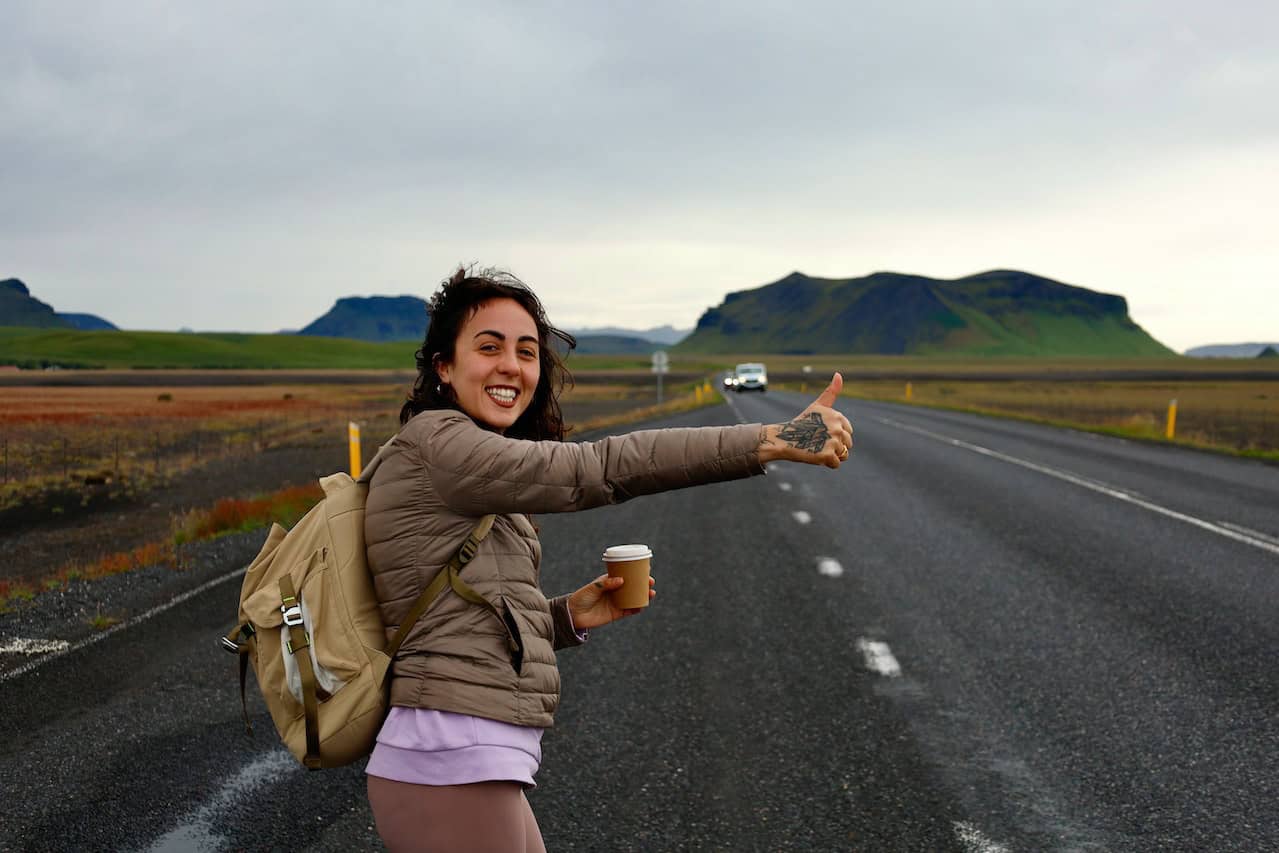 7. Avoid Conflicts
Until you know the driver and can sense their reaction, it's best to avoid discussing sensitive topics like faith, race, and politics.
Never ask them anything that can make them uncomfortable or emotional while driving.
Do not argue if you feel they are trying to force their beliefs on you. Don't lose your temper, and try to collect your thoughts.
Even if you disagree with what they're saying, just put on a happy face and listen to them.
8. Wear Appropriate Clothing
Drivers will likely pick up passengers who look friendly, and some even say that a decent appearance is a factor.
When hitchhiking, expect to do a lot of walking. Unless it's winter, you'll probably be sweating buckets most of the time.
Wear light clothing, such as T-shirts made of polyester or polypropylene, and pants with plenty of pockets to carry essentials.
Another tip is to wear eye-catching colors like red, orange, grass green, or baby blue when hitchhiking.
This can help you stand out from the rest and make drivers more likely to pick you up.
9. Offer to Pay for Gas
As a gesture of goodwill, offer the driver to pay for gas before getting in the car. Hitchhiking is mainly free; however, passengers can offer to chip in for gas if the ride is long.
The driver may be more open to picking up a passenger if they're offered some compensation, no matter how small.
Takeaway
Never be too relaxed and confident, especially when away from home. Be conscious of your surroundings at all times while hitchhiking.
Before you leave, share your vacation plans with family members, including dates, destinations, and personal contact information.
Most importantly, follow all of the safety tips we've provided here so that you can enjoy a peaceful and happy trip.
______
This story is brought to you in partnership with Assurance.
Planning a trip? Go Backpacking recommends: