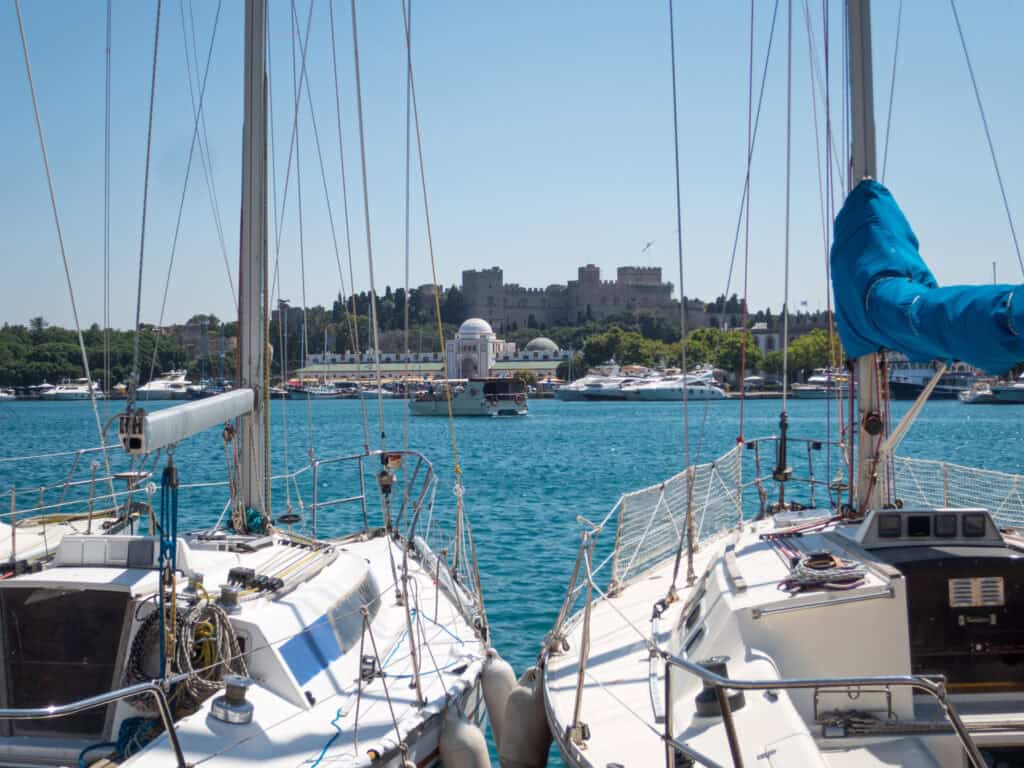 The most adventurous holidaymakers are always looking for the next new way to travel, entertain, and push themselves, even when they are on vacation.
They are always on the hunt for new places and new ways of getting there.
If you count yourself among the most enthusiastic travelers and want to make your next vacation not only unforgettable but also more comfortable than the last, you should go for a yacht charter.
A yacht (or catamaran) holiday isn't as expensive, or as challenging to organize as you might think, with new companies such as plainsailing.com helping to make booking a sailing holiday in France as easy as searching for a hotel room on booking.com.
There are many facets to a yacht charter holiday, which make it an excellent option, whether you're a nature lover, Instagram-wannabe, prefer to relax in comfort, or simply enjoy visiting new places without having to unpack in a different hotel every night.
A Unique Holiday
You may have been on a ton of holidays in your life, but chance are they've been nearly all land-based – where you're hemmed in by the buildings, the beaches, the chaotic tourist streets, and even the sea.
On a yacht charter holiday, you'll find a perfect way to enjoy your vacation in the ocean.
Life on the waves is different. You'll see yourself tested and pushed outside of your comfort zone (a little).
It's an opportunity to break new ground and create the kinds of memories that will inspire you when you've hung up your traveling boots.
Enjoy a Luxury Villa on the Water
But life on a boat needn't be all that different from a holiday on land. In fact, it steals all the best bits.
Almost all the yacht charter service providers are aiming for 100 percent on customer service feedback forms, and they have thought of everything possible to make the trip as easy as possible.
The yachts themselves can be pretty luxurious. And if you're on a crewed vessel, then once you enter, the staff will cater to you like they would in a 5-star hotel.
They cook, clean, bring drinks, and pamper their guests. You can even have a yoga teacher on board if you like).
Aqua Sports
If you're into aquatic adventures, then these kinds of yacht holidays are also perfect for fulfilling your dreams.
Whether it's a water scooter, banana boat, floating sunbath docks, or even a Seabob, you'll have access to all the latest water toys on board the yacht to bring a little more excitement while on the blue waters.
Tailored Menu
If you're a foodie, then on top of stopping at the best waterfront dining spots – whether it's a small fish restaurant in Greece or the food-heaven on the island of Hvar in Croatia – you can create your own menu with the yacht's chef.
Most yacht charter service providers offer you the ability to completely customize your menu (subject to what is available locally, of course).
Clients are free to order whichever type of menu they want during their stay.
With the right food, the right entertainment, and the right service, these have all the makings of unbelievable holidays.
_____
This story was brought to you in partnership with Plain Sailing Yacht Charter Ltd.
This post was written by a guest contributor. Please reference the author's byline in the post above for more information. If you would like to guest post on Go Backpacking, please read our submission guidelines. For information on advertising opportunities, go here.
Planning a trip? Go Backpacking recommends: