Family vacations are a time of adventure, relaxation, and, of course, a touch of chaos amidst all the excitement. It's that coveted break everyone looks forward to, away from the humdrum of daily routine.
But what makes a family vacation truly unforgettable?
The joyous, sometimes candid, moments captured in photos tell tales of shared experiences, spontaneous adventures, and the serene beauty of spending time with loved ones.
When you flip through the photo album years later, each picture will transport you back to those precious days of exploration and camaraderie.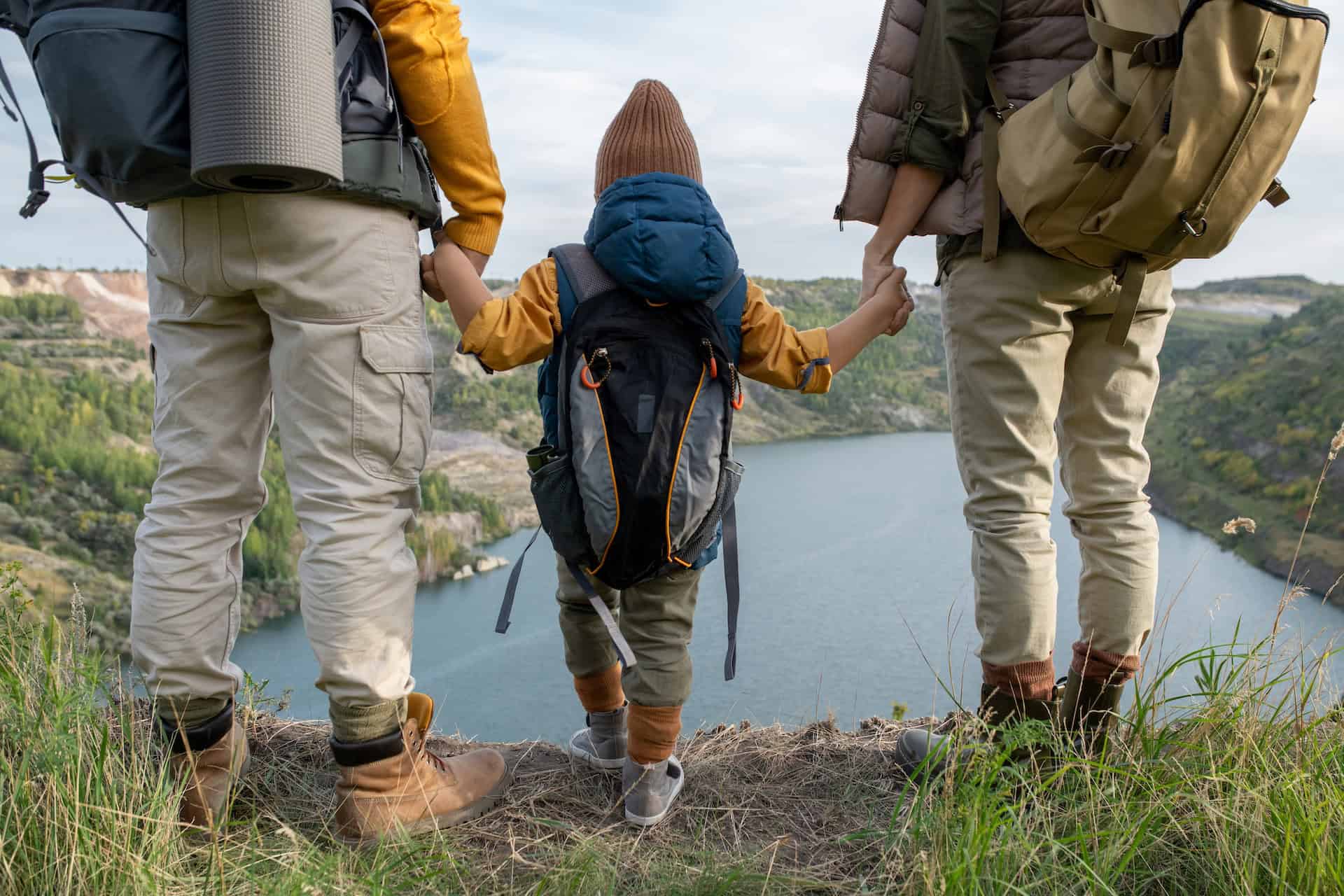 Family Travel Tips
Choosing the Right Destination
Figuring out the perfect spot for a family vacation is a big deal. It's that first major decision that sets the ball rolling.
When weighing the options, it's all about considering what tickles everyone's fancy in the family.
A winning choice would be a spot with a little something for both the kiddos and the grown-ups. It's a clever move to huddle up with the whole clan and toss ideas around.
Your kids might be dreaming of sand castles and waves, while the adults might be eyeing a quaint museum or a peaceful nature park. The trick is scouting a place to hop between both easily.
And hey, let's not forget about safety. It's crucial to choose somewhere everyone can roam around worry-free.
So, picking a secure and friendly spot is the way to go. It's good to read about different places and learn if they are safe for families.
Look for places with low crime rates and good healthcare in case someone gets sick.
Think about the weather. Some people don't like hot weather, and some don't enjoy cold weather.
Choose a place where the weather is nice for everyone. Also, check if it's a good season for travel; avoid lousy weather like heavy rain or storms.
Cost is another thing to think about. Some places are expensive, and others are not. Look at your budget and see how much money you can spend. Pick a place that you can afford and still have fun.
Lastly, think about how easy it is to get to the destination. Is it far away or close? Can you drive, or do you need to fly? If it's hard to get to, it may make the trip less fun.
Packing Smartly
Packing smartly for a family vacation requires some thoughtful planning. It is beneficial to start by creating a list of all the items that will be needed.
This list can help you remember crucial items like medicines, chargers, or baby essentials. It's a good practice to have a checklist so nothing important is left behind.
Regarding clothing, it's wise to check the destination's weather and pack accordingly.
Packing clothes that can be mixed and matched to create different outfits can save space and provide more outfit options.
Packaging at least one set of clothes for unexpected weather, like an unanticipated chilly evening or sudden downpours, is also a good idea.
Keeping the luggage organized can save time and prevent frustration during the trip.
Packing cubes and resealable plastic bags can be very helpful in keeping clothes and other items organized. This way, finding and accessing things becomes quicker and more manageable.
It's also crucial to consider the luggage restrictions when flying to your vacation destination.
Ensuring that the luggage is within the airline's weight limit and size restrictions will prevent any extra charges and hassle at the airport.
Lastly, packing essential medicines, snacks, and entertainment for kids can be a lifesaver, especially during long journeys.
It's always better to have some basic items to tackle minor health issues or hunger pangs.
Getting the House Ready
Don't get lost in the vacation thoughts just yet. Before you head out, you must ensure the house is ready and safe.
First, let's do a quick round and jiggle those door and window handles. Locked? Great! If a lock seems wobbly or has seen better days, now's a good time to get it fixed or replaced.
If you have a neighbor with whom you'd swap your secret cookie recipe, it's time to call in a favor.
Having them pick up the mail, water the droopy plants, and be the on-ground eyes brings some extra peace of mind.
Here's a little hack: Unplug things you don't need. Toasters, TVs, or that lava lamp in the corner. This will save electricity and keep things safe.
Before you head out and lock the door, take a little walk around your home one more time.
Ensure all your windows are shut and locked, lights are adjusted the way you want, and you haven't left behind anything important like your meds or travel papers.
_____
This story is published in partnership with Photobox.
Planning a trip? Go Backpacking recommends: