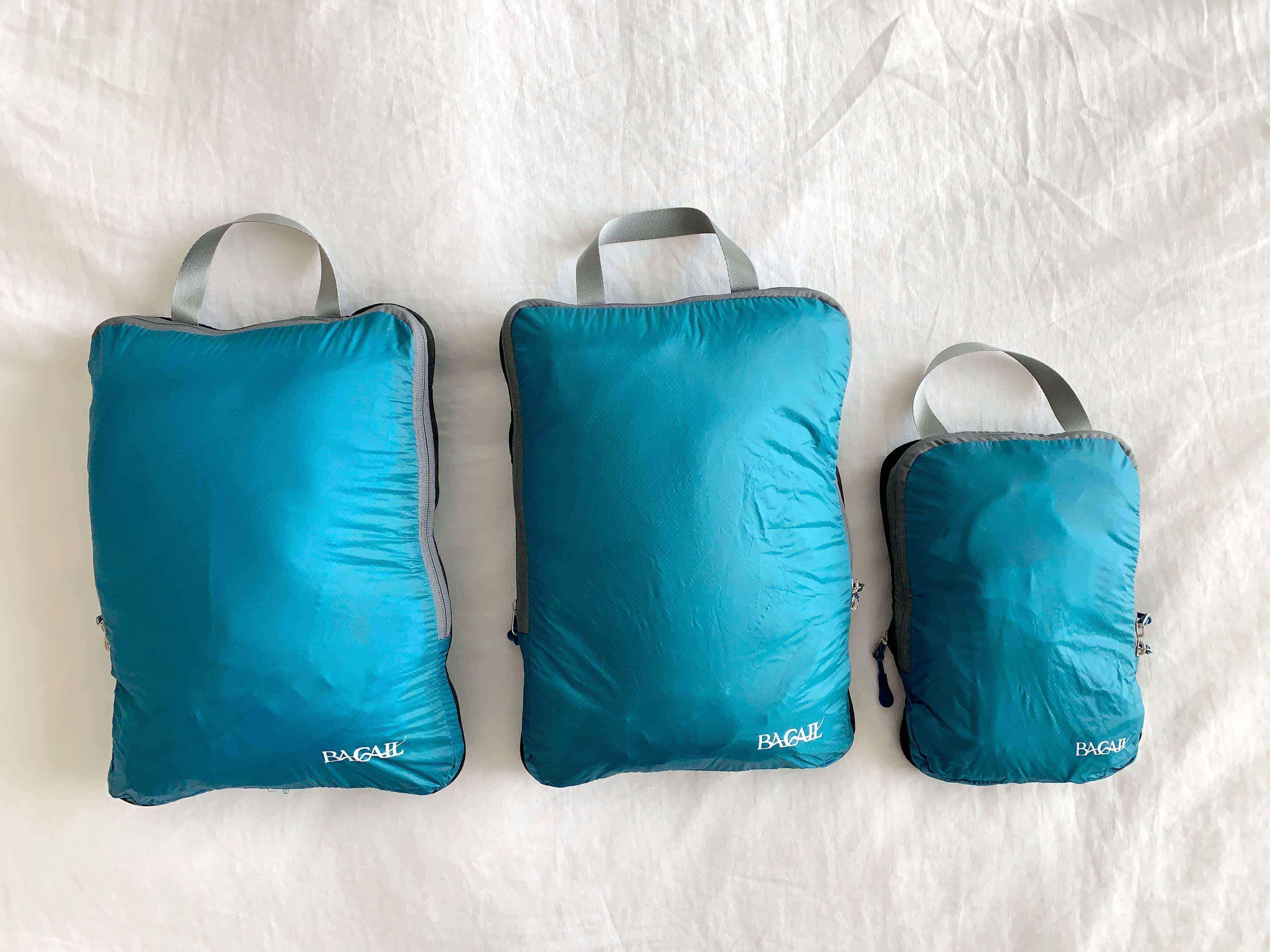 In 20 years of backpacking, one of my most significant packing discoveries was using a large compression sack (later, a dry nylon bag) to help compartmentalize my clothes.
Typically, I'd keep the clean clothes in the compression sack, which would get progressively smaller until it was laundry time.
This approach not only had me feeling more organized than stuffing everything haphazardly into my backpack, but it also allowed me to fit more in the limited space available.
Later, I discovered smaller packing cubes, which further developed this concept of improved organization and packability.
So, when the folks at BAGAIL reached out to me recently to give their compression packing cubes a try, I happily agreed.
They sent me a set of three nylon packing cubes in blue (my favorite color) along with a black toiletry bag.
I received them last week, right before I left home for a long weekend in New Orleans.
It was the perfect opportunity to put them to use.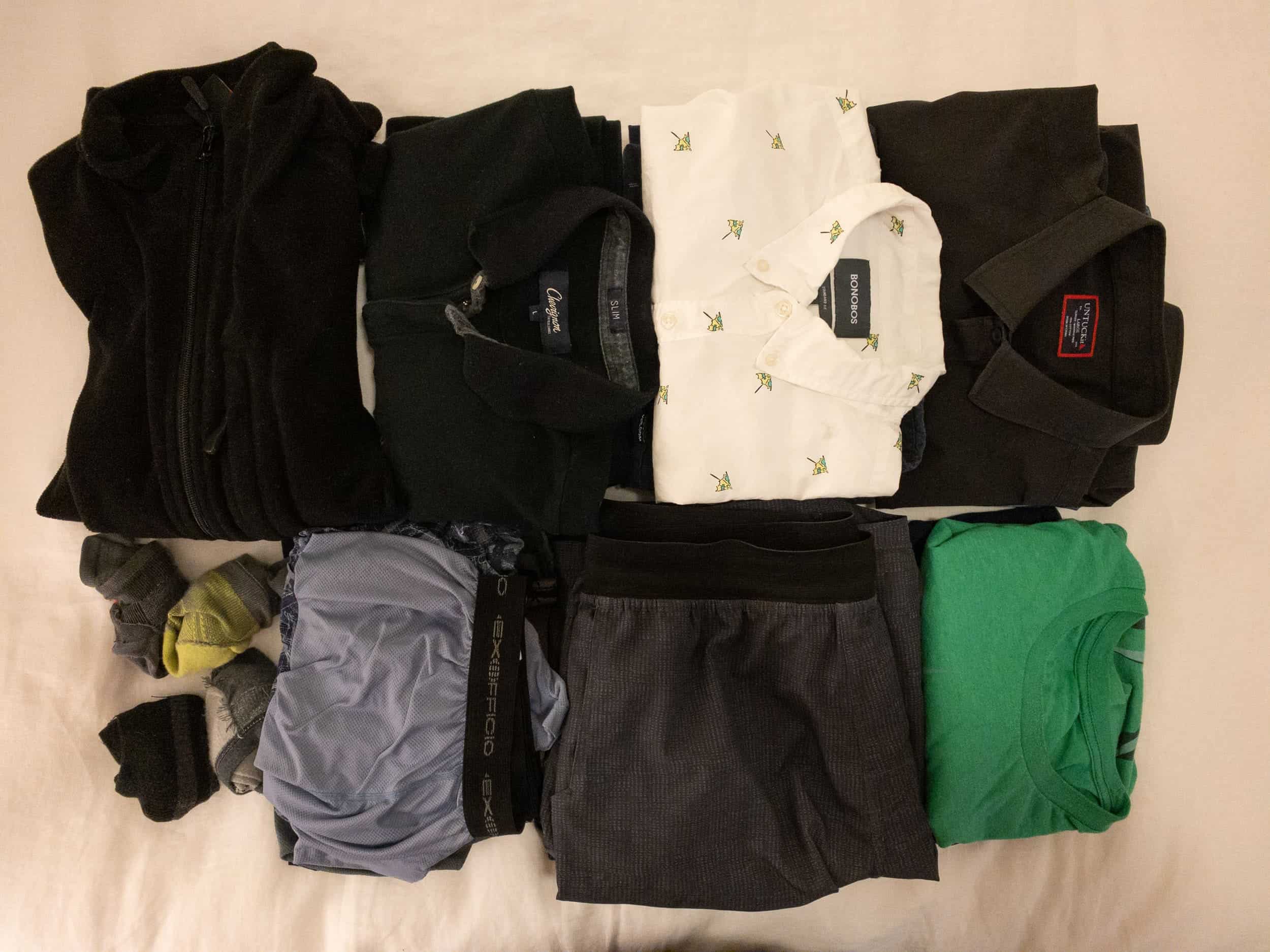 BAGAIL Packing Cubes
Price: $18.99
Ironically, I have just as hard a time deciding what to pack for a long weekend in the U.S. as I make a multi-month trip to another part of the world.
I picked out six days worth of clothes.
Including what I wore the day I left, I brought:
2 pairs of jeans
1 pair of pants
2 pairs of shorts
2 long sleeve shirts
3 short sleeve shirts
2 t-shirts
4 pairs of socks
6 boxers
1 sweater
1 fleece
1 pair of sneakers
I used the two large packing cubes to store my shirts and the small one for my underwear.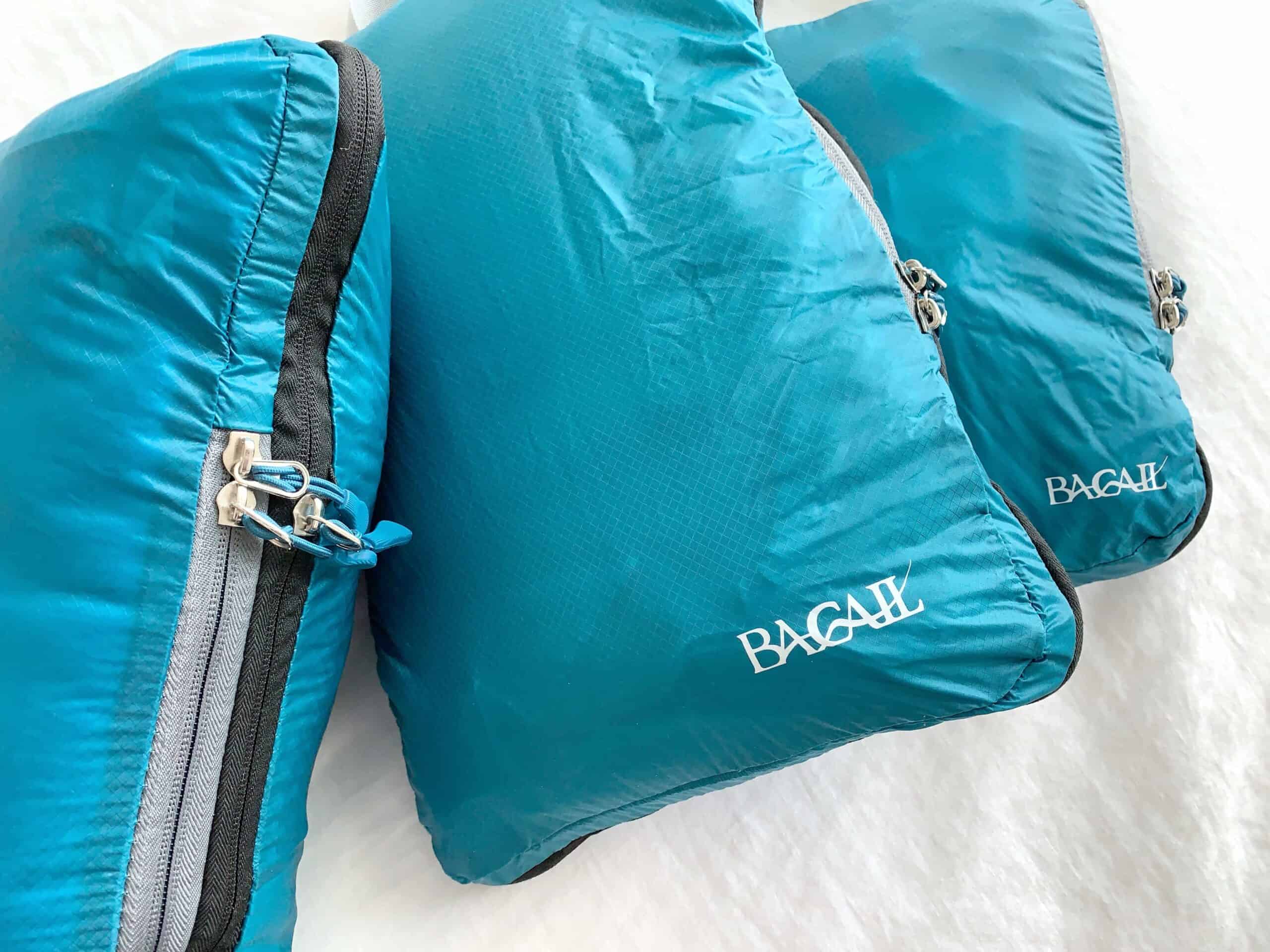 Each bag has two zippers, one to open and place your belongings inside the bag and the other to help with compression, so it takes up less space once full.
When packing, you'll want to make sure to undo both zippers.
Once you've filled a bag, close the zipper for the opening first and then the compression zipper.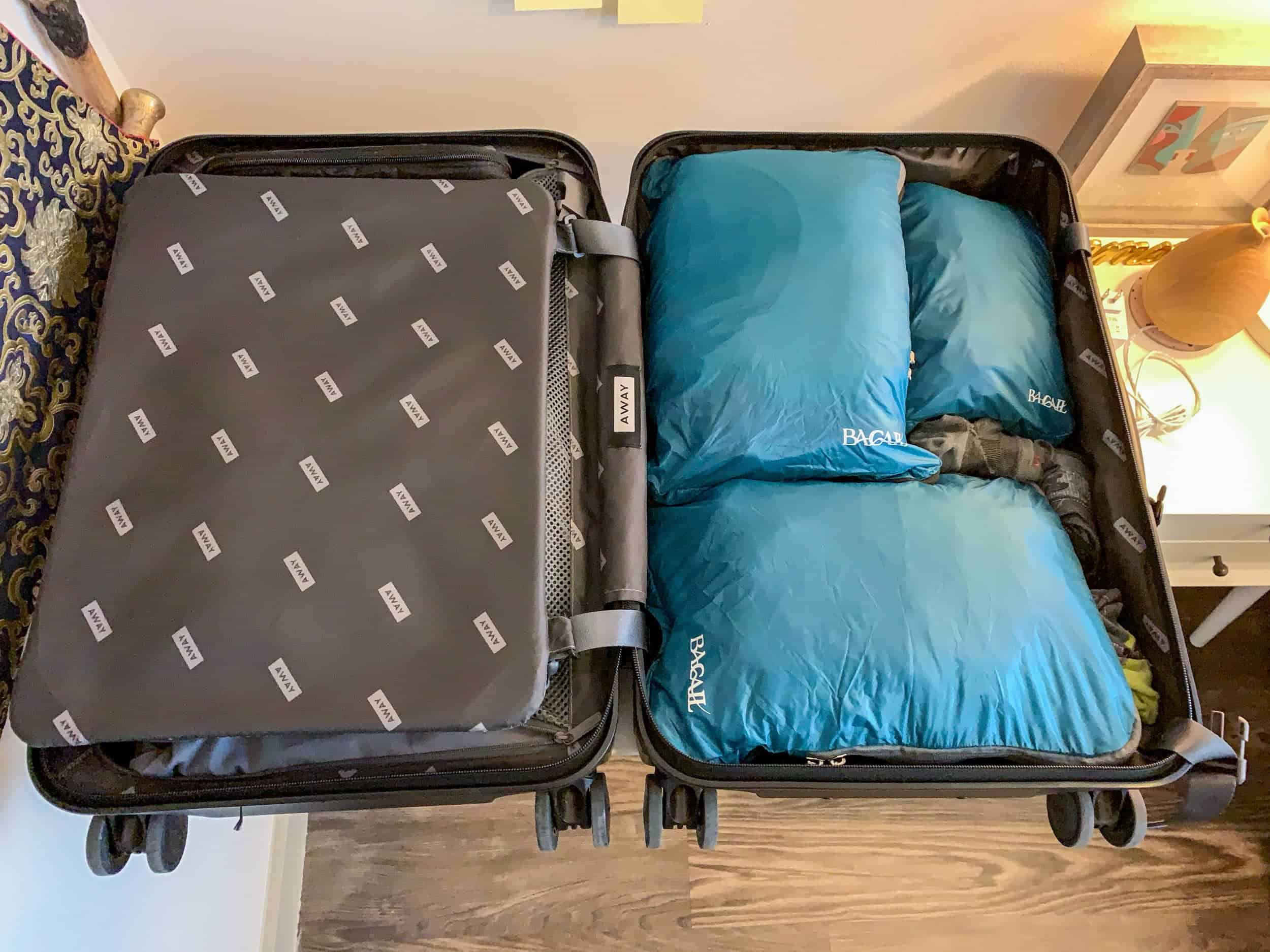 The BAGAIL packing cubes have strong stitching and zippers, so you should feel confident using them, but don't force the zipper if the bag is too full.
You're better off taking a piece of clothing out than breaking the bag by being too rough.
As you can see in the photo below, the three bags fit snuggly within one side of my carry-on luggage.
Due to lower back problems, I'm using wheeled luggage instead of a backpack right now.
BAGAIL Hanging Toiletry Bag
Price: $19.99
The other half of my luggage held the hanging toiletry bag and additional pairs of jeans and pants.
At first glance, the toiletry bag is attractive and well-constructed.
The material is lightweight and waterproof, and the zippers are durable and easy to use.
I try to keep my toiletries to a minimum so I can fly carry-on.
I buy toothpaste, mouthwash, sunscreen, and cologne equal to or less than 3oz (100ml) for this reason. As I'm bald, I don't need shampoo or conditioner.
All that's to say, the BAGAIL toiletry bag is quite large for me. This is due, in part, to the two separate side compartments and the main compartment.
The photo above shows that it takes up about 20% of my luggage space. In a backpack, it'd feel like even more.
Women, however, may find the extra space useful for carrying cosmetics, hair products, or larger size bottles of liquids.
I could also see it helpful to have the extra space for a parent traveling with a young child.
To learn more about the BAGAIL packing cubes and toiletry bag and read customer reviews, check out their website.
Do you use packing cubes? Please share your thoughts on them in the comments below.
___
This review is brought to you in partnership with BAGAIL. The packing cubes and toiletry bag were provided at no cost for review purposes. The author's opinions are his own.
Dave is the Founder and Editor in Chief of Go Backpacking and Feastio, a food blog. He's been to 65 countries and lived in Colombia and Peru. Originally from New York, Dave now calls Austin, TX home. Read the complete story of how he became a pro travel blogger.
Planning a trip? Go Backpacking recommends: