How to Travel Norway on a Budget: Our Best Tips for an Affordable Trip Around Norway
(Based on our Actual Experiences in the Country)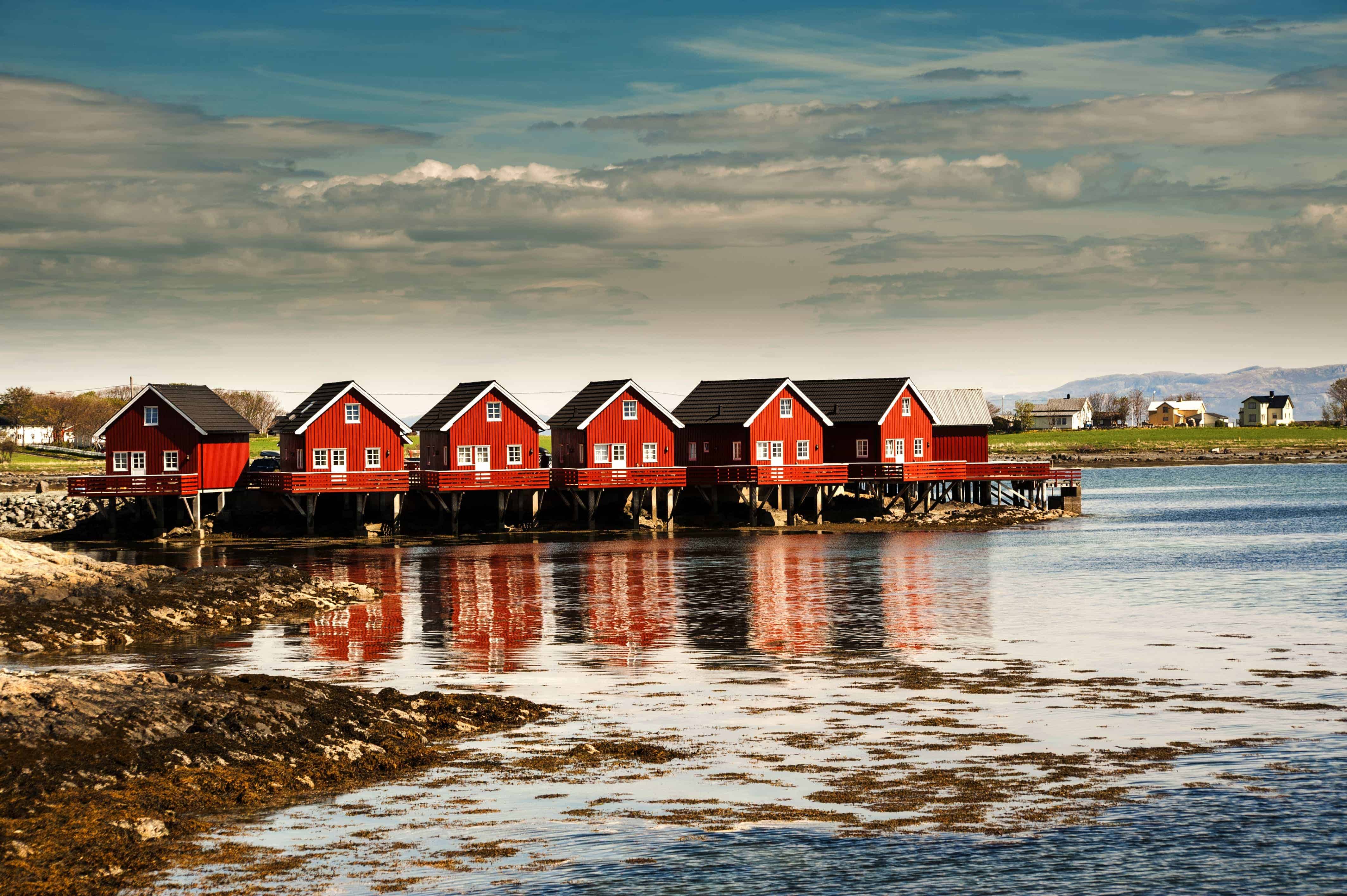 Editor's Note: The following was written as a guest post from Daniel Schjetne. Katie Matthews updated it in August 2017, after Katie and her husband Geoff spent three weeks traveling Norway on a budget.
A foreign visitor once told me: "There is something very different about this town and this country. It seems like there is no struggle at all. For anything."
Growing up in what I like to call the real "great white north" might not have given me the same general perspective of Norway as others have.
Neither is it a preferred backpacking destination for kids out of college, and much of the reason for that has to be that it's a country with an average annual salary of $73,000.
Prices in a proportional range make it expensive to visit on a budget. Five million Norwegians share the benefits of oil reserves with an estimated value of $813 billion. Is it possible to get by on a budget? Well. In a way.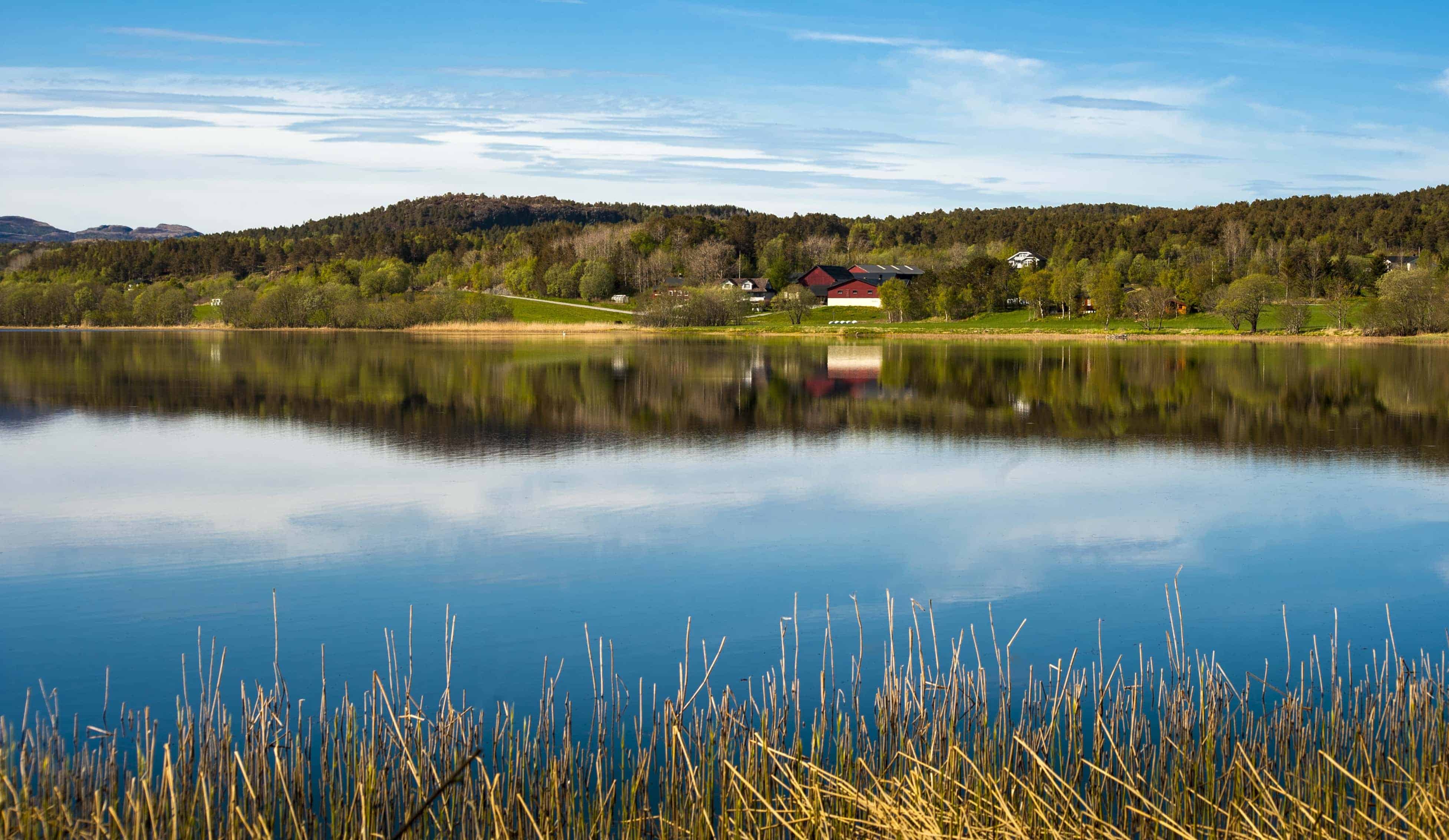 How Much Do Budget Hotels Cost in Norway?
A bed to sleep in will probably be your most significant expense when traveling through Norway. Sleeping outside is a no-go for about ten months of the year.
The temperatures can easily creep down to -13 F (-25 C) during the winter, and most summer nights aren't precisely scalding hot either.
You can get a single room at a budget hotel for between $80 and $110 in most towns, but for most backpackers, that is a "no way in hell."
So how much does sleeping in a clean, highly-rated 3-star hotel in Norway cost?
We researched prices at different times of the year in four of Norway's most popular cities. We used Booking.com to find these prices listed in US dollars.
While these prices are "painful but manageable" for people looking to travel Norway on a budget for a short vacation or Oslo city break, they're far from affordable for the typical backpacker.
It also has to be said that budget hotels in Norway are pretty nice hotels. Good breakfasts are usually included, and the prices are high, but not entirely unreasonable, for what you get.
Katie and Geoff stayed in the CityBox Bergen and the Thon Hotel Ålesund on their recent trip around Norway. They both offered very nice bathrooms, super comfortable beds, and a clean and quiet environment.
That said, $100 a night (or more) will never fly with the typical backpacker or long-term traveler.
Taking a Norway cruise offers a potential compromise between cost and comfort. However, for the purpose of this article, we'll continue to focus on the backpacking experience.
How Much Do Hostels Cost in Norway?
Sadly, there isn't much of a hostel culture in Norway. The bigger cities usually have hostels, but even there, a dorm bed might put you back up to $50 or $60 a night.
Again, since the standard of living in Norway is pretty high, these hostels are usually very decent.
Hostels also tend to charge a linen fee for using their sheets and towels, which could range between $5 and $10 per stay.
If you plan to stick to Norway's main cities, you should be able to find a hostel in most of them. Hostelworld lists hostels in nine cities around Norway, although in practice, we had trouble finding availability in all listed properties.
So how do hostel prices compare to the 3-star hotels listed above? We researched hostel prices in the same cities and times of the year.
Note hostel prices in Norway did not seem to fluctuate according to the season; thus, we've only listed one price per hostel.
Also note prices were for beds only, and not all properties listed the cost for linens and towels. At Anker Oslo, linens cost 50 NOK and towels 20 NOK, which equals about $8.75.
As linens and towel charges are generally relatively high, you may want to bring your travel towel, perhaps even a sleep sack, to avoid the fees.
We used HostelWorld to price out these different cost options.
Is Couchsurfing Popular in Norway?
Couchsurfing and staying with locals is a cheap option, and possible up in Norway. Couchsurfing has more than 15,000 hosts listed for Oslo, more than 4,000 hosts in Trondheim, and almost 700 hosts for Ålesund.
The bottom line is that Couchsurfing is an option for those who want to travel Norway on a budget!
That said, it's worth noting that as Couchsurfing has become more popular over the years, it's also become slightly more difficult to "get started" when your profile is new and you don't yet have any references.
If you're planning a trip to Norway that might involve Couchsurfing, and you've never tried Couchsurfing before, we'd suggest you sign up for the platform sooner rather than later.
There are some things you can do to increase your chances of getting hosted as a new traveler, as well:
Get involved in the community by attending Couchsurfing meetups in your current city. Ask some of the people you meet to leave a reference.
And if you sign up using your Facebook profile, don't be afraid to ask some friends to give you references, too.
Overshare (within reason) on your profile. Think lots of photos of you, filling out all the relevant profile sections, etc. The goal is to show your personality and trustworthiness to a potential host.
Consider getting verified, which is Couchsurfing's way of verifying the address and the phone number you've listed in your profile are accurate. It's $26 per year, which isn't much considering how much you might save.
Once you've made a financial investment in something, you also have some skin in the game — which, to me, means you're less likely to be a jerk if I host you!
According to Couchsurfing, verified guests find hosts two times faster than unverified hosts.
Get involved as a host AND a guest. When building up your profile, it's nice to show you're committed to the idea and spirit of Couchsurfing by hosting.
Can I Camp in Norway?
Camping is possible during the summer. As long as you get out of the city center (and stay away from people's gardens), camping on state-owned land is free and legal in Norway.
But beware of the night because it always gets colder in Norway than you might think. Even in August, Geoff and Katie got cold while exploring Norway. If you plan to camp, pack appropriately!
Budget Oslo Accommodation
Oslo Hostel Rønningen – 8.2 on Booking.com
Part of the HiHostel system is located outside the city center and borders a vast forest near a beach. It is very close to the Museum of Science and Tech. Loads of hiking and nature activities either on-site or very close by.
The property has shared kitchen facilities (a grocery store is within walking distance), a games room, and free parking is available.
It's a bit far out (15-minute metro + 10-minute bus from Oslo S) but probably the best value for budget accommodation in the city—an excellent option for families.
Dorms from $44. Check pricing and availability on Booking.com.
Anker Hostel – 7.6 on Hostelworld
There isn't much to choose from in the way of hostels or budget accommodation in Olso, but the location of Anker couldn't be better.
One of the biggest complaints here would be the minor extra charges, like the (mandatory) charge of 50NOK ($6.25) for bed linens and another 20NOK ($2.50) for a towel if you didn't bring your own. Also, you'll need to rent dishes and kitchen utensils to use the kitchen.
Hopefully, knowing this before you go will save some grief—easy access to the train and bus station, about a 10-minute walk.
Dorms from $33 (plus extras). Check pricing and availability on Hostelworld.
Norway is an expensive country to travel around. However, there's a way to ease the 'pain in the wallet' of finding affordable accommodation.
Consider Couchsurfing. Stay with a local, make friends, and save money for other things! Click here to give Couchsurfing a try!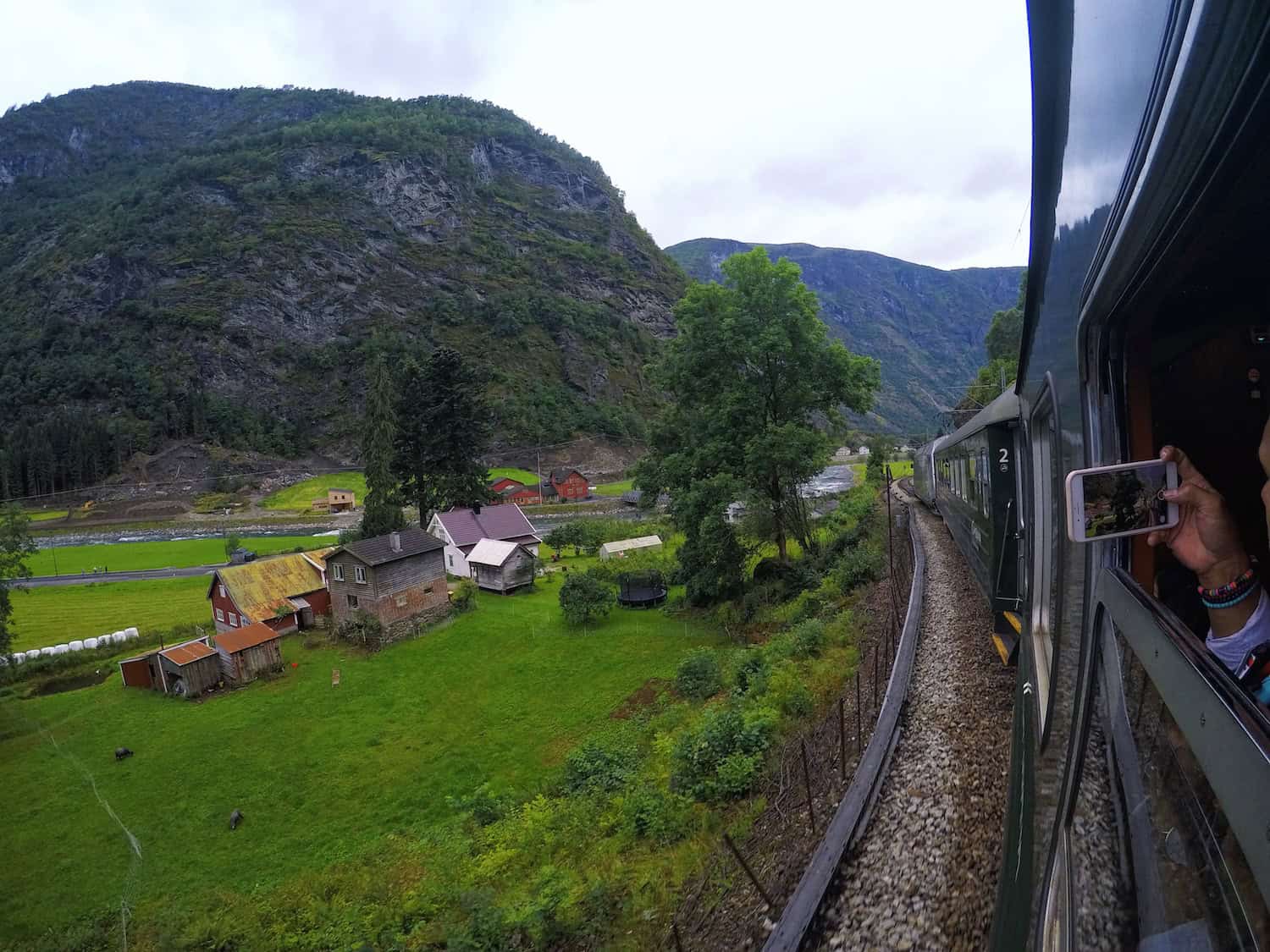 How To Eat and Drink Cheaply
Dining prices have skyrocketed together with every gallon of oil pulled out of the sea. I suggest cooking your food as much as possible, as eating out is significantly overpriced.
This is a place where 18-year-old servers make $20/hour. Do the math.
Dinner at an average restaurant will put you back between $40 to $100, depending on what you drink. A baguette and coffee at 7/11 are yours for around $12 to $15.
Alcohol is exceptionally expensive in Norway. A six-pack of the local beer is yours for between $20 to $30.
My advice is to do as every Norwegian does: drink at home before going out and don't buy anything while at the club. Even though $20 is a stiff price for six beers, one at the club is easily $12 to $15.
Liquor prices shouldn't even be discussed. Take your drinks at the hostel before you go out, and you'll be fine.
Remember that kebabs on your way home cost about $10 to $15, but it is worth the money if you've got a buzz going.
Here are some example prices Katie and Geoff recorded during their trip around Norway (all prices are in NOK – Norwegian Kroner):
Train from Oslo airport to Sentrum: 93
Tall café latté at Starbucks: 43
Groceries: We spent 12 days in an apartment in Oslo and did all our cooking and grocery shopping. On average, we spent 270 NOK per trip to the grocery store ($33), which covered all our meals and a few snacks.
Cheap dinner in a restaurant (shared pizza, two beers): 350 NOK
Dinner at Burger King (6 chicken nuggets, two hamburgers, one large fries): 102 NOK
Subway (2 small chicken teriyaki subs): 130 NOK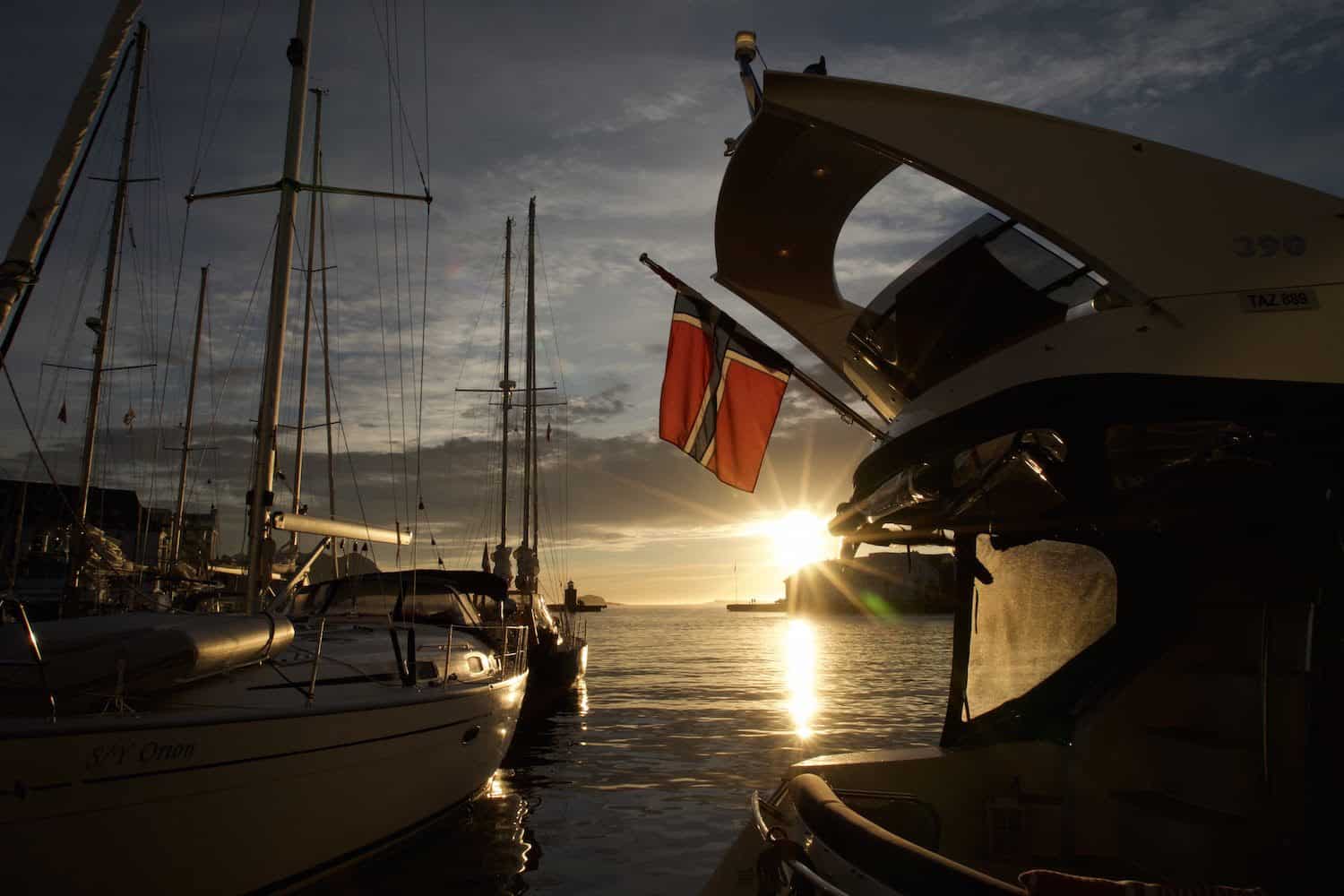 How To Get Around
Norway is not very populated, but the country is longer than a dark year. Thankfully, this frozen place is well-connected.
All big cities have good public transportation, including trains, trams, buses, and metros. The prices vary from place to place, but a single bus ride will put you back $3 to $5 on average.
Buying weekend or weekly passes can save you a reasonable amount if you stay in the same place for a while.
Traveling from town to town isn't just that cheap, but it can still be done on a budget. Booking in advance is the key here.
Check out multi-day Eurail Norway Passes here for affordable train travel in the country.
How Much Is Train Travel in Norway?
NSB is the Norwegian train operator, and it runs trains pretty much all over the country.
Using the train as your primary mode of transportation, and then supplementing with buses and ferries as needed, is a great option to travel Norway on a budget and is much cheaper than renting a car!
Here are some sample costs for taking the train in Norway:
Oslo to Trondheim: 965 NOK ($121)
Trondheim to Bodo: 1088 NOK ($137)
Trondheim to Andalsnes: 676 NOK ($85)
Oslo to Bergen: 950 NOK ($119)
Oslo to Kristiansand: 726 NOK ($91)
Sleeping compartments seem to be 930 for all routes and allow for two people
As you can see, the prices of the full-fare train tickets can add up pretty quickly. There are also reduced 'Minipris' tickets, which can be considerably cheaper.
For example, an Oslo to Trondheim minipris can be had for 549 to 849 NOK ($69 to $107). While these seem great in theory, they can be hard to secure, and the price varies depending on the train.
Plus, you have zero flexibility. If you end up meeting up with some other travelers and you want to change your itinerary, you can't do that with the Minipris ticket.
Is a Rail Pass Worth it in Norway?
Another option, and one that can be of great value, is getting a Rail Europe Eurail Pass before you get to Norway.
Norway-only passes can be had for as little as $220 (for three days of train travel within a month), which is more than enough to cover Oslo to Trondheim, Trondheim to Andalsnes, and then Bergen back to Oslo, and will save you over $100 compared to the full price tickets.
Suppose you compare the Rail Europe pass to the Minipris tickets. In that case, it's still a good deal: the cheapest combo for the itinerary above costs $171, with zero flexibility and an unlikely chance you'll be able to buy the tickets for that price on the day you want.
If you end up paying the more expensive range of the minipris, it comes to $253, which is $33 more than the Rail Europe pass, and you're still locked into trains and dates with no flexibility.
With that in mind, we recommend putting together a loose itinerary for your Norway trip, determining how many days of train travel you'll need, and then buying the pass online before you go (which is required, you can't buy it in Norway).
To see some of the biggest highlights of Norway, a four to five-day pass should be good.
If you want to explore further, you can buy passes valid for up to 8 days of travel (they don't have to be used consecutively). Other pass options (for example, a two-country pass) allow up to 10 days of train travel.
How Much Does It Cost to Fly Around Norway?
It's also well worth checking domestic flights in Norway. Most travelers visiting Norway for the first time vastly underestimate distances and travel time.
Adding in one or two flights will let you see much more of the country in a reasonable amount of time.
And because hotel and food costs are pretty high in Norway, flying somewhere to cut down on the number of days you need in the country will probably actually save you money.
Norwegian Airlines and Widerøe offer domestic flights around the country, as does SAS.
We tend to start our airfare searches with Skyscanner to get a lay of the land and then compare prices from there.
As with many discount airlines, the cheapest seats sell out the fastest, so it's a good idea to book your flights in advance.
If you don't plan to book in advance so you can maintain as much flexibility as possible, get the Skyscanner App for your phone so that you can compare prices on the road.
Is Hitchhiking Possible in Norway?
Hitchhiking is possible but not very popular in Norway. Norwegians are pretty defensive, and picking up people from the road is… not how they do things there.
I have picked up and met several hitchhikers around Norway, and getting a ride isn't always difficult.
The best way to do this is to hang out at roadside stations and ask lorry (truck) drivers, as they tend to be happier with the new company. If you're hitching in the winter, bring your warmest jacket.
Budget Accommodation in Bergen
Marken Gjesthus Bergen – 8.9 on Hostelworld
About as reasonably priced for budget accommodation as it gets in Norway.
Past guests have commented that the atmosphere is lacking, but that seems to be expected in Norway.
Linens are included but expect to pay for a towel if you haven't brought your own.
It's clean, nicely located, and easily walkable to the train station (5 minutes) and the historical center, about 8 minutes.
Dorms from $36US. Check pricing and availability on Hostelworld.
Bergen YMCA Hostel – 7.8 on Booking.com
The Bergen YMCA is located right in the city's center, a ten-minute walk from the train station, and anything you need in Bergen right at your doorstep.
A daily breakfast is offered for 50NOK ($6.25) to help get you on your way. There is a rooftop terrace, a shared kitchen, and a discount at the cafe next door.
In typical YMCA fashion, the dorm rooms have a lot of beds and are bare and basic.
Dorms from $27US. Check pricing and availability on Booking.com.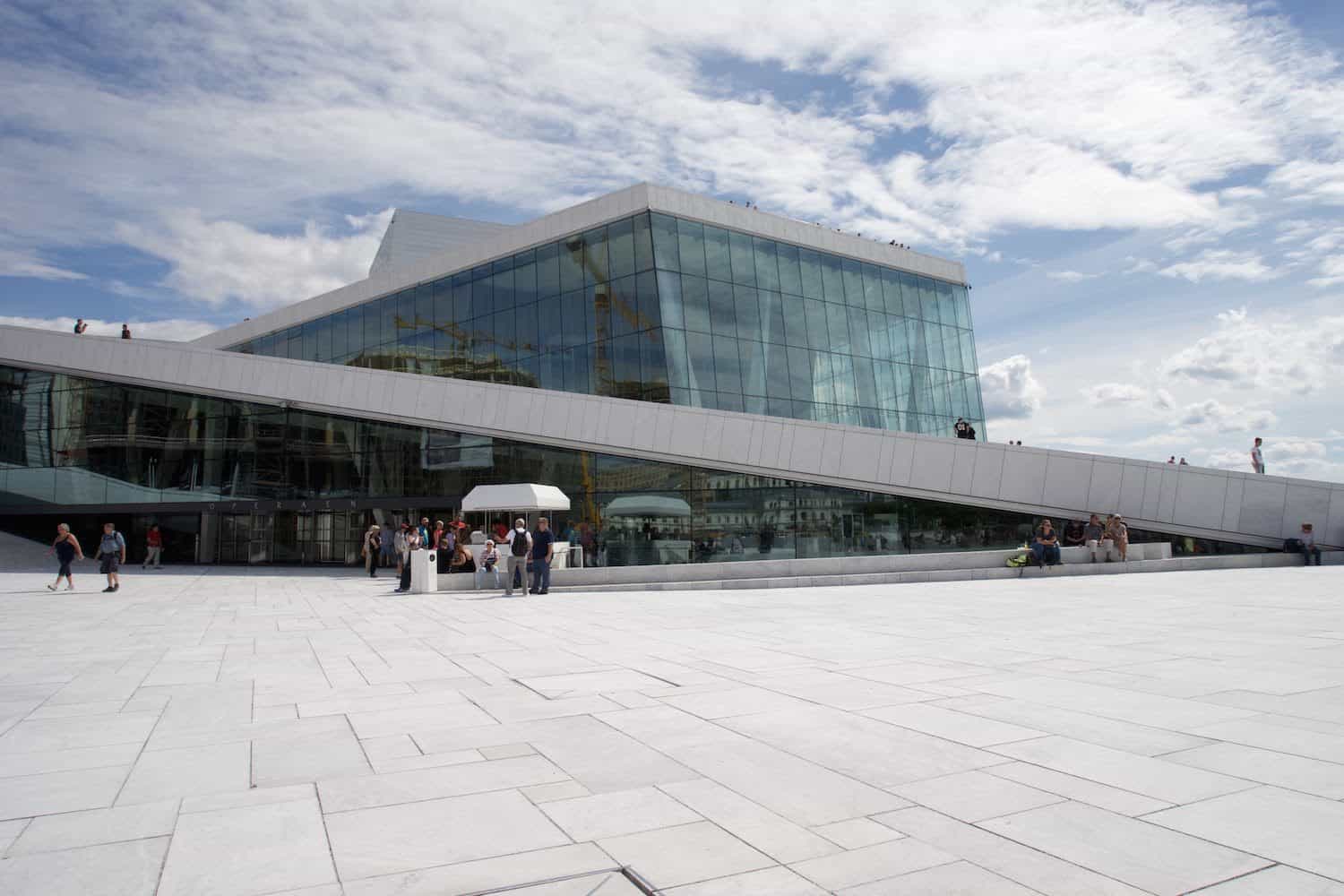 Conclusion
As I mentioned before, your bed will be your bane in Norway. Book your accommodation carefully and in advance, and you'll get by.
Cook your food, cut down on the drinking in bars, and book your flights in advance. Norway is horrible for your wallet, and there is no way around it.
This might turn many travelers off, but knowing what this beautiful country has to offer makes it all worth it for me.
The Vikings have been around for thousands of years, long before the idea of the USA was even formed. Norway is full of great history, culture, tradition, and incredible nature.
Go skiing in the winter sun, fish fresh salmon in the fjord and cook it on the open fire, or watch the northern lights with a cup of Karsk.
It is coffee and 96% alcohol moonshine. (Typical for the northern parts of Norway. Mix to taste; it will warm your inside up all right!)
______
About the Author: Daniel Schjetne is a 19-year-old traveler from Trondheim, Norway, who went out on his first solo backpacking trip through Europe just after his 18th birthday.
This post was written by a guest contributor. Please reference the author's byline in the post above for more information. If you would like to guest post on Go Backpacking, please read our submission guidelines. For information on advertising opportunities, go here.
Planning a trip? Go Backpacking recommends: