Editor's Note: Yes, it's possible to experience the South Pacific on a budget. I didn't know this until I arrived in French Polynesia en route to New Zealand at the start of my 'round the world trip. That was ten years ago, and I still wish I'd spent more time there. In this guest post, Avichai Ben Tzur shares his tips for getting the most value for your money.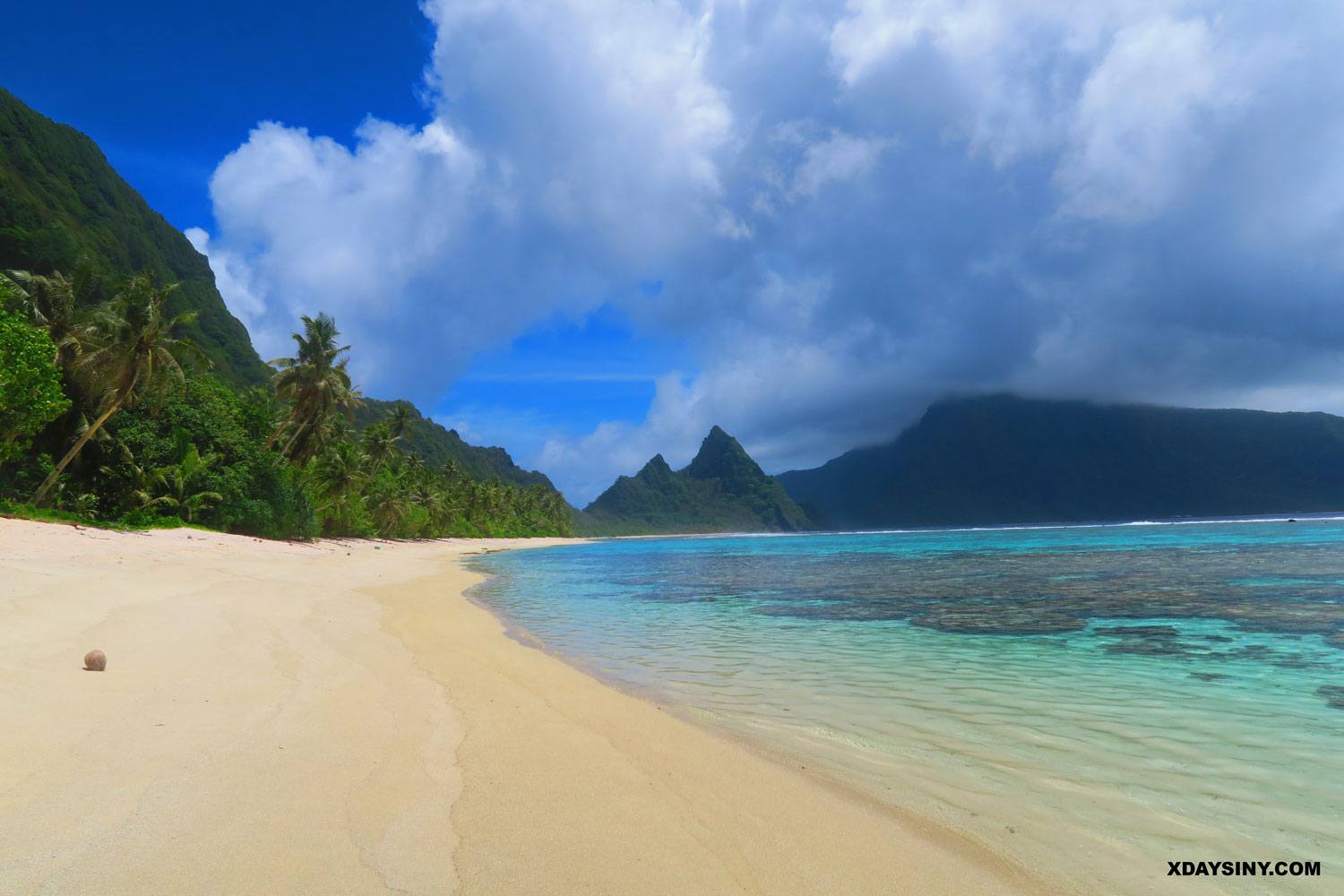 The South Pacific Islands conjure images of a tropical paradise, where azure waters meet white sand beaches and time slowly ticks.
In reality, the islands are not far from this stereotypical image, but they offer a wealth of experiences far beyond fancy beaches.
From the Solomon Islands to New Caledonia, the Pitcairn Islands, Papua New Guinea and Easter Island, these island groups and volcanic islands offer turqoise water, coral reefs, sea turtles, humpback whales, boat trips, beautiful tropical beaches, water sports, scuba diving—anything you can dream of.
The last specks of land to be colonized by humans due to their isolation, it's no surprise that budget travelers are often put off by the challenges of exploring this remote location.
But a wise person once said that the most beautiful places in the world are also the hardest to reach, and in the case of the beautiful beaches of these remote archipelagos of the Pacific Ocean, this overused proverb is spot on.
However, if you find the right tour operators and follow the right planning process, you can make a round trip to this part of the world for a great price.
I spent over six months traveling between these amazing islands, and, in this post, I'll share with you nine ways to island-hop in this popular destination on a budget.
1. Set the Right Expectations
The first thing to remember when pondering an island-hopping journey to the South Pacific is to set the right expectations (with yourself).
This will not be the same as a backpacking trip to Southeast Asia.
But what you'll lack regarding dirt-cheap accommodations and backpacker perks (fruit shakes, massages, and the likes), you'll compensate for by having to share the dream islands with so few others, connecting with exotic and rarely visited cultures, and so much more!
This isn't an ordinary trip, and it's not for the average traveler.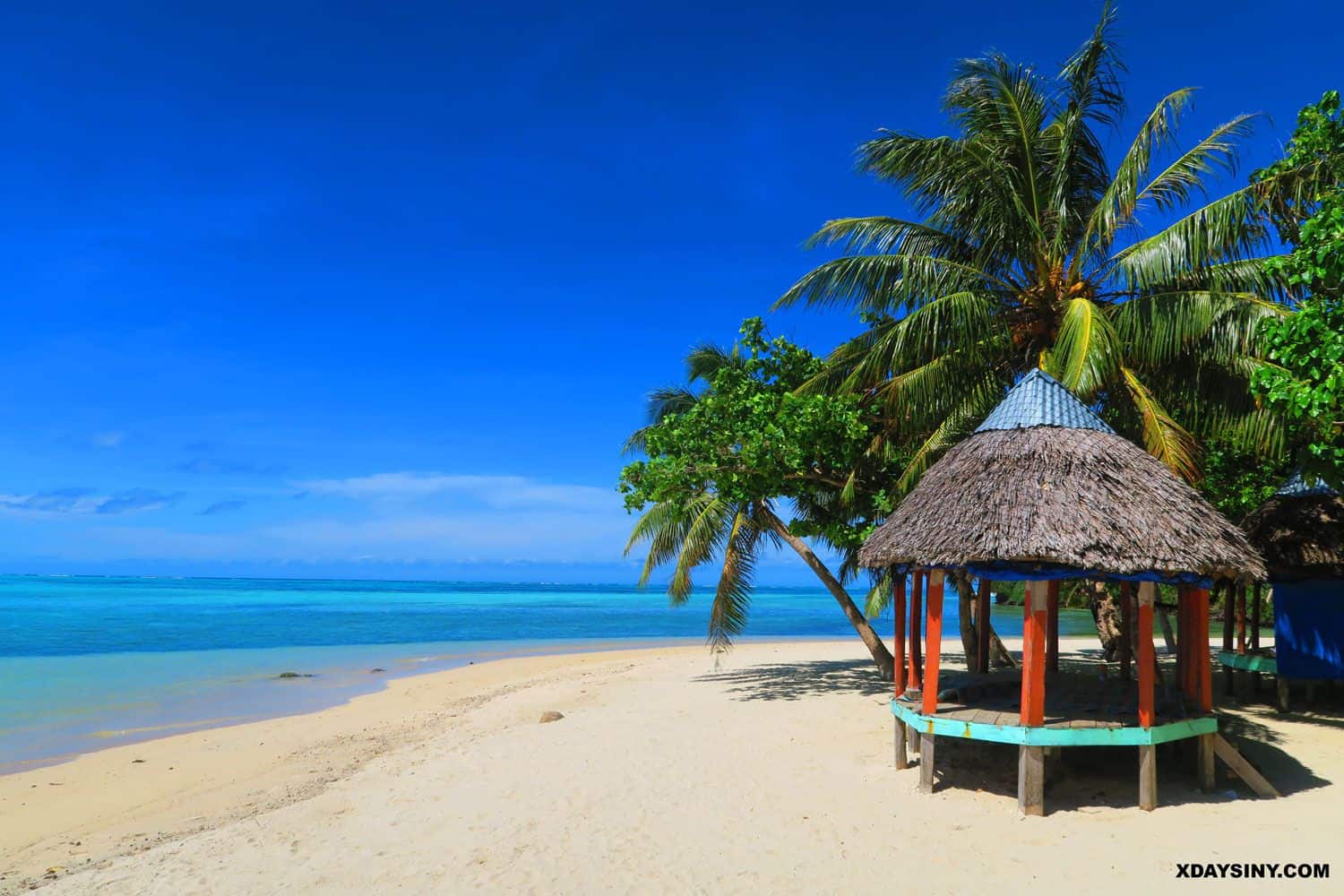 2. Travel Off-Season
Seasons in the South Pacific are split into two: a wet season from November to March (a.k.a "summer") and a dry season from April to October ("winter").
Traveling during the off-season wetter months is an excellent way to save on costs and is worth it if you plan to spend an extended amount of time in the region instead of just a few days.
Why?
That's because it doesn't always rain. Though some islands get more rain than others, there is still plenty of sunshine.
There is, however, one caveat. The wet season is also the South Pacific cyclone season, and, though rare, you don't want to experience one.
The secret is to move eastward towards French Polynesia, which historically experiences far fewer violent storms.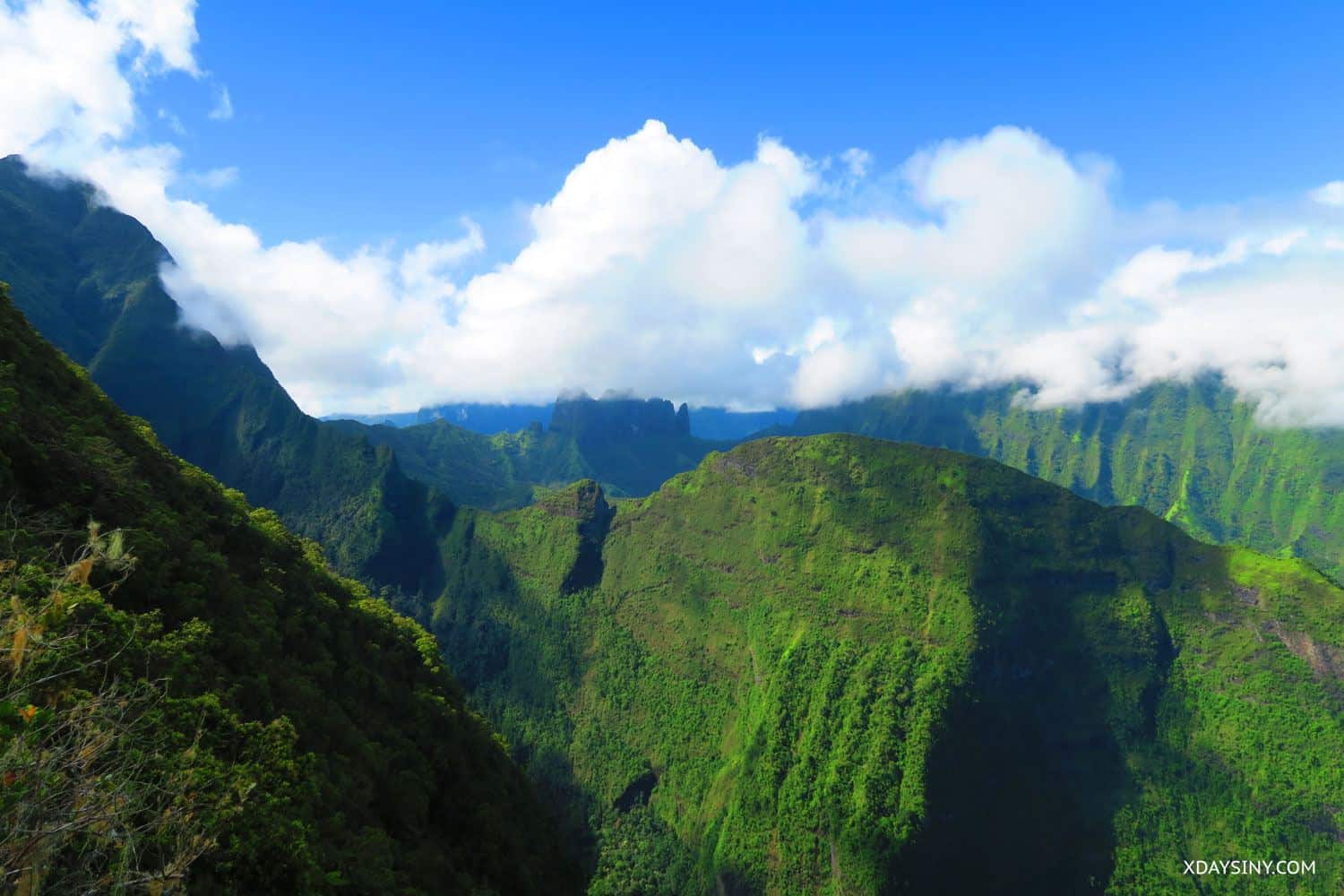 3. Pick the Right Islands
When it comes to budget travel in the South Pacific, choosing the right mix of islands can make or break your vacation, not to mention your bank account.
But with an abundance of islands to choose from, the real challenge is knowing where to place your bets. You shouldn't just go for the main island, but don't pick remote islands or small islands unthinkingly either. Make sure to do your research or hire a travel agent.
Your most expensive line items will be the travel between the islands, accommodation, getting around the islands, and moving from one island-nation to the next one.
Therefore, it's wise to focus on islands connected by ferries, islands with hostel-style accommodations or even campgrounds (make sure they offer cooking facilities), and more populated islands where buses and other forms of public transport exist and island-nations connected by at least one or two short direct flights.
Budget-friendly South Pacific islands include the Yasawa group in Fiji, Efate Island in Vanuatu, Savaii and Upolu in (Western) Samoa, Rarotonga in the Cook Islands, Tahiti and Moorea in French Polynesia (plus a couple more in this magical destination).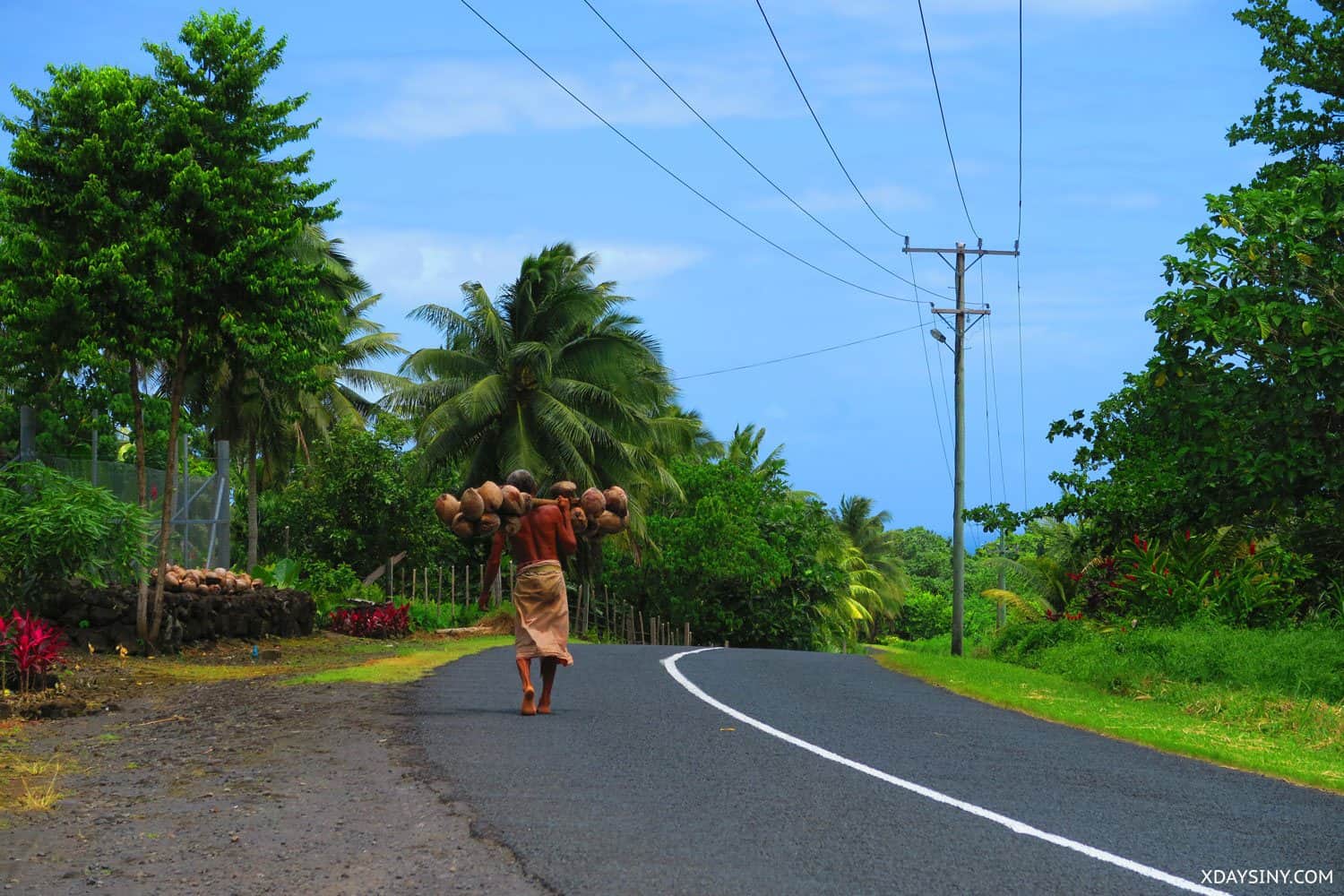 4. Hitch a Ride on a Cargo Ship
It's not exactly free, but if you are flexible with your time and up for an adventure, you can get to some islands by traveling the "old way" – on the high seas!
Pretty much all inhabited islands in the South Pacific are serviced by cargo ships that carry much-needed food, freight, fuel, and everything else that's needed for survival.
When these ships don't make the scheduled trip for whatever reason, islanders must change their habits and "wait it out" until the next boat arrives.
Some cargo ships have reserved spaces for travelers (mostly locals) and, for a fraction of the cost of air travel, you can travel to islands such as Bora Bora or even to ones that are remote even by South Pacific standards.
The trick is to be very flexible with your time, inquire with the locals, pay a visit to the port, and have luck on your side.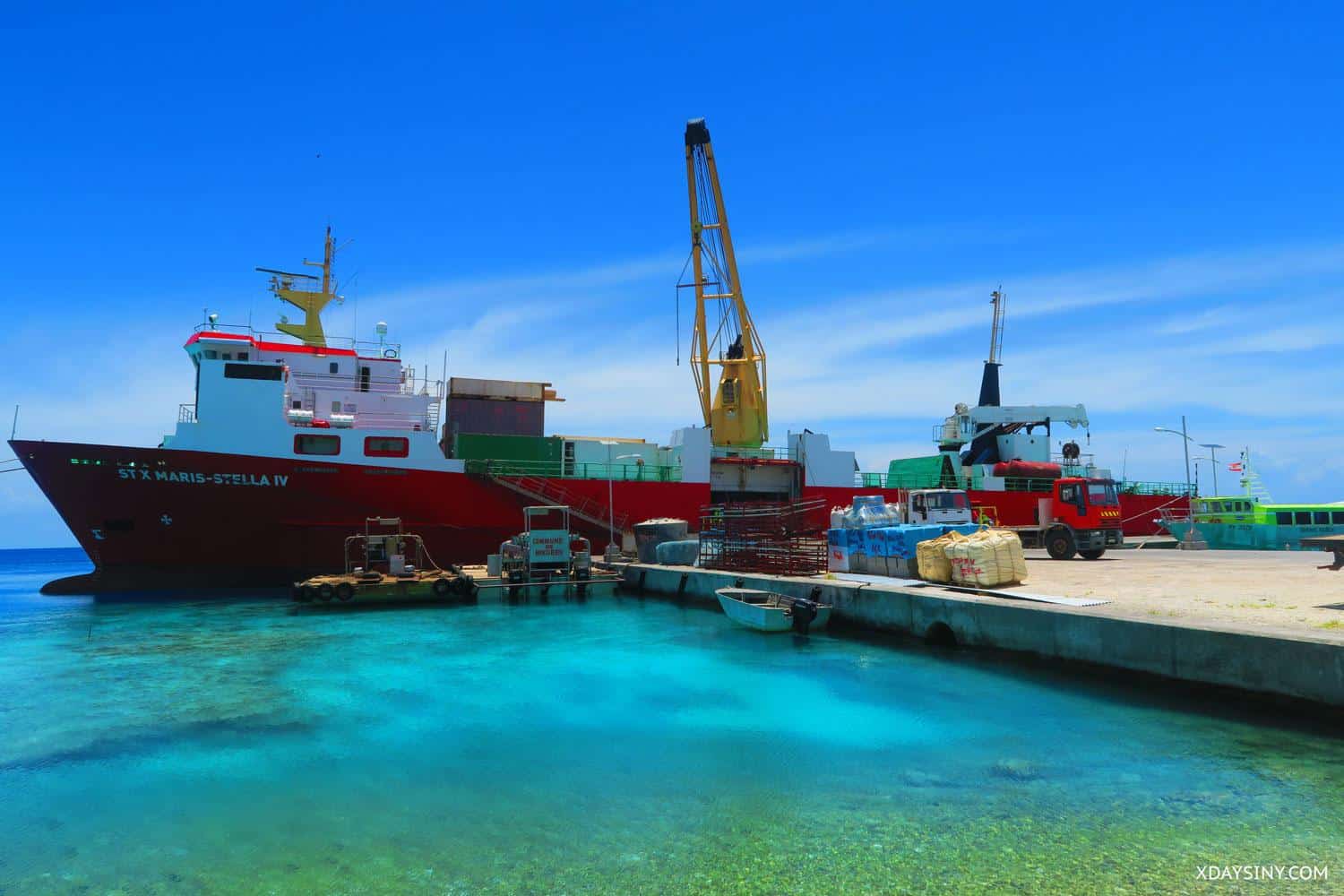 5. Take Advantage of Air Passes
If hitching a ride on a cargo ship isn't for you or if the islands you wish to visit within a specific nation aren't connected by ferry, leveraging air passes is your next best option for reducing the cost of island hopping.
Most RTW tickets can include one South Pacific stop, usually in Fiji, the Cook Islands, or Tahiti.
Also, some travel agents can purchase an air pass on flights connecting various countries and territories.
When it comes to domestic flights, Air Vanuatu offers several air passes for exploring the islands of Vanuatu, and Air Tahiti provides exceptional value in their multitude of air passes for exploring the 65 inhabited islands of French Polynesia.
In the latter case, you can fly to six islands (including Bora Bora) for about $350!
And here's another tip for traveling the South Pacific on a budget. If you can keep your checked luggage to no more than 10kg, you'll avoid baggage fees on every domestic flight.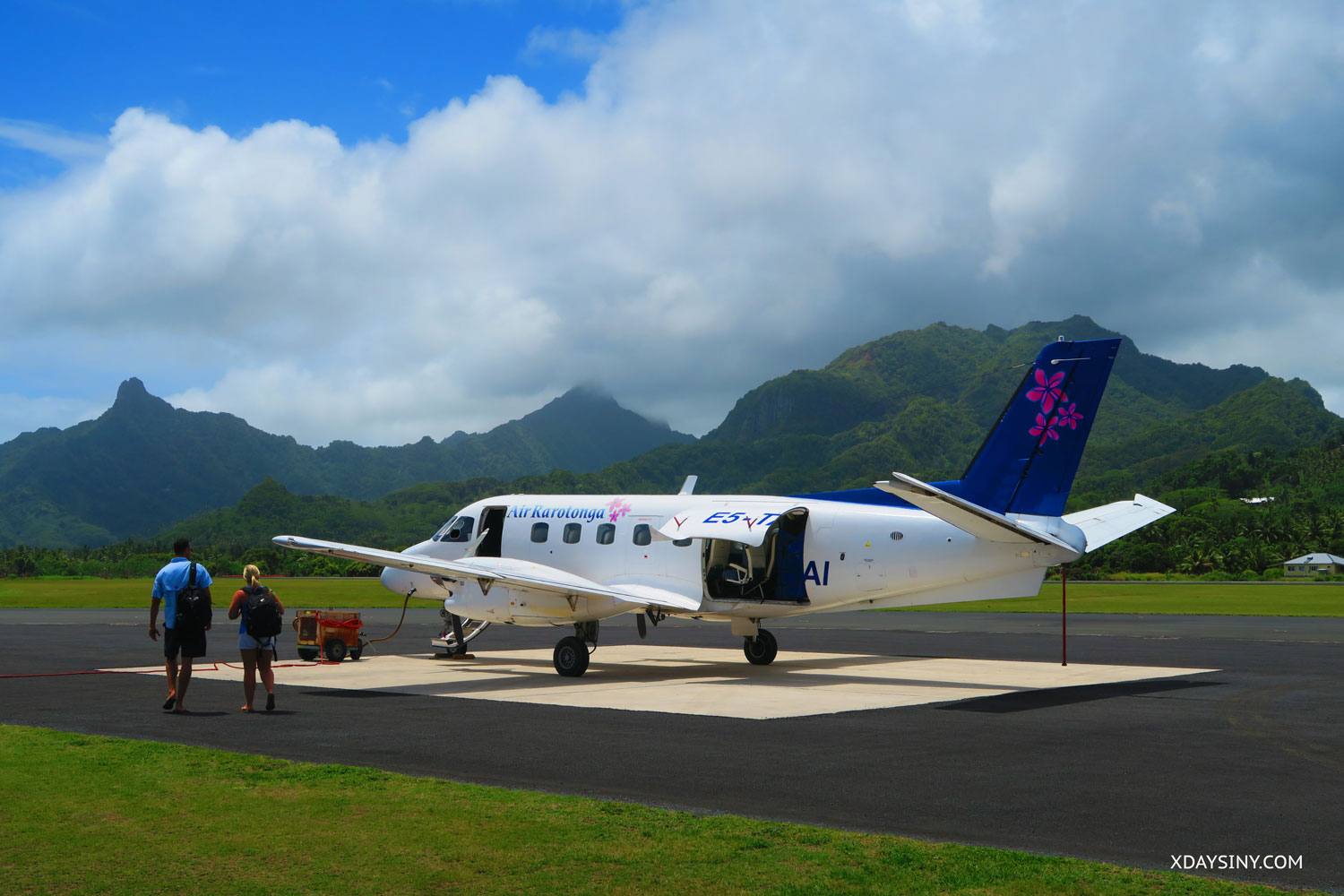 6. Eat, Sleep and Get Around Like a Local
This is a no brainer for budget travelers in any destination. Still, in the South Pacific, it's a rule of thumb that carries with it immense savings because nearly everything – from gasoline to cheese – must be imported.
In the food department, eat whatever is in season (fruit, vegetables, and fish).
When you feel like eating out – dine where locals eat, supplement imported meat for locally raised chicken, and you get the point.
On the transportation front, use buses when you can (it's quite the experience in Samoa), hitch a ride with locals, and rent a bicycle to get around parts of the island (or choose accommodations that offer free use of bikes).
When it comes to lodging, the beach fales of Samoa offer budget travelers the chance to sleep on the beach for a low price (plus two meals).
At the same time, homestay programs in American Samoa are a great way to meet locals in authentic villages for just a few dollars per day.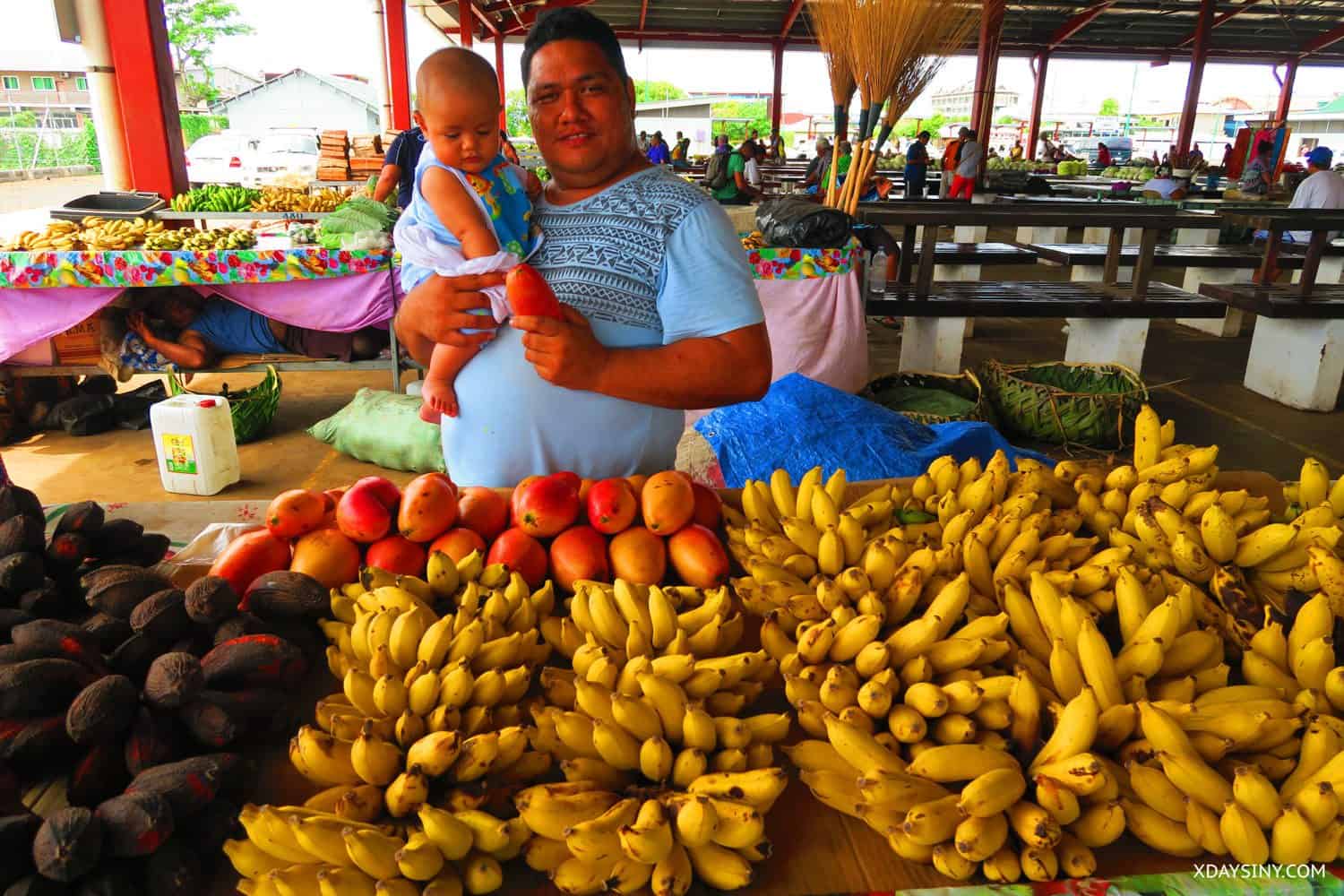 7. Volunteer!
Whether it's helping on a sailboat, caring for children, or working in the outdoors, you might be surprised to find out that there's a way to stay on the tropical islands of the South Pacific for absolutely free!
Volunteering is not only an excellent way to save on travel costs, but it also has a positive impact on the community and guarantees interaction with locals.
Websites such as WWOOF and especially Workaway can help unlock valuable opportunities that can turn the trip of a lifetime into the experience of a lifetime.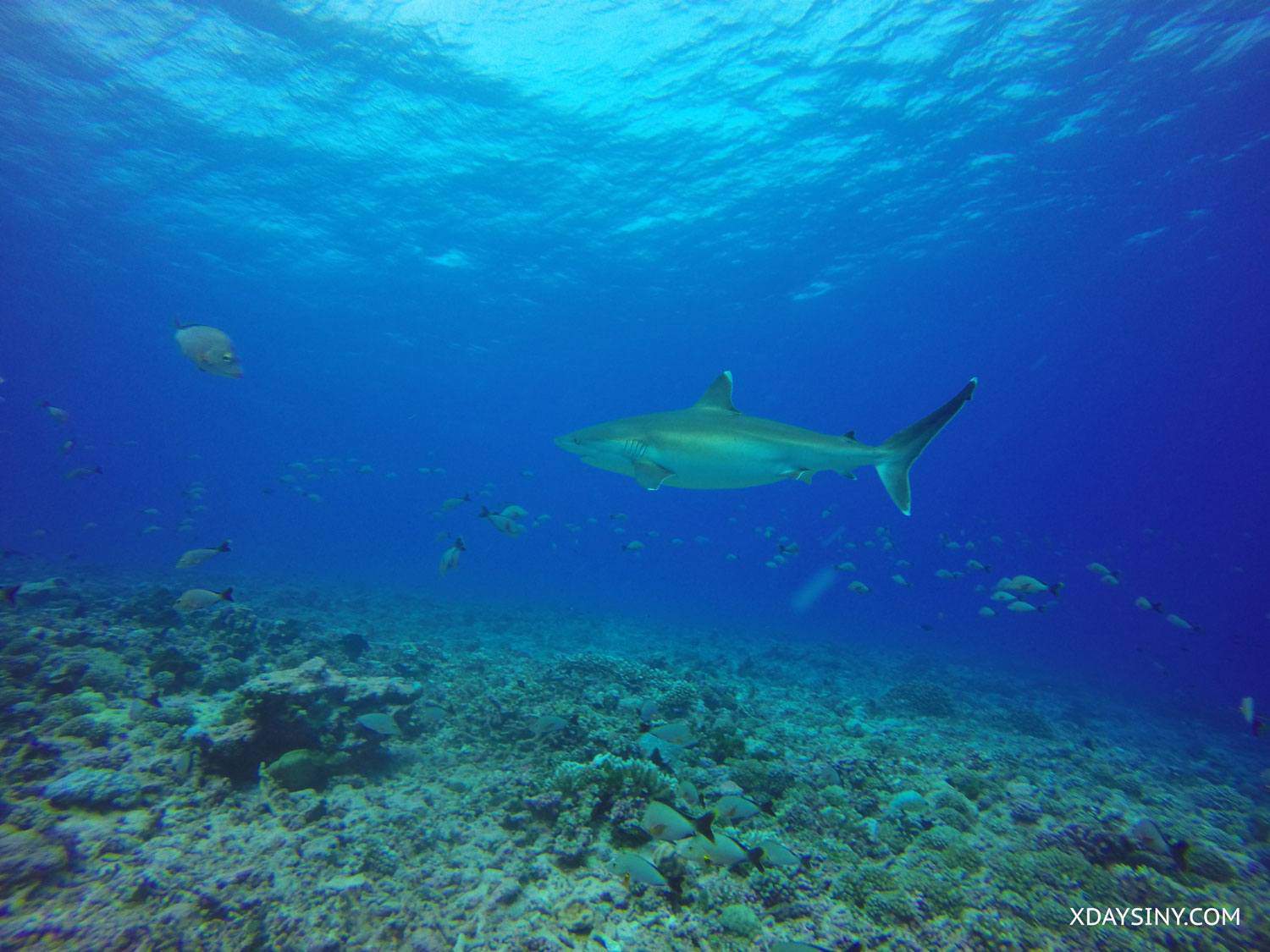 8. Take Advantage of Dive Passes
Destinations such as Fiji, French Polynesia, and the Cook Islands are a scuba diving paradise, with turquoise waters full of manta rays and other magical wildlife .
But like when you go through a can of BBQ-flavored Pringles, one is not enough. That's when dive passes come in handy.
In some destinations, scuba dive centers with multiple locations or even an association of local dive shops may offer a bundle of dives for a deep discount.
This not only helps reduce diving costs but also means you get to dive in completely different environments and islands.
For example, In French Polynesia, you can buy a dive pass that is valid on at least six islands!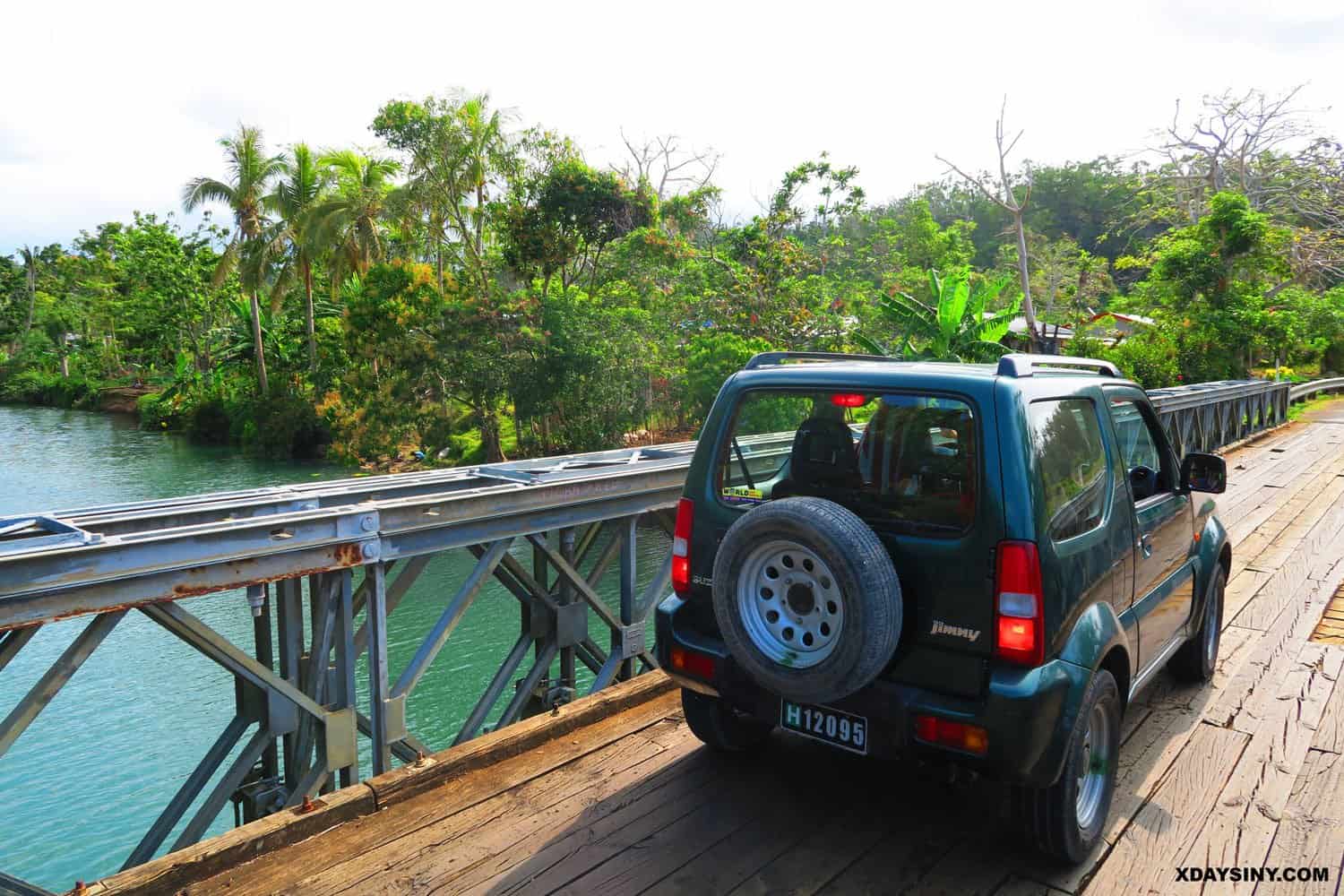 9. The Power of Large Numbers
If you're the kind of traveler that feels a constant desire to explore and cannot miss out on a visit to an ancient temple, secret beach, or whatever – you probably know that this (healthy) desire comes with a price tag.
In the South Pacific islands, this feeling is further amplified by the fear of never seeing this paradise again, or at least not for a very long time.
If you're that kind of person, teaming up with like-minded travelers is always a good idea.
Dedicated Facebook Groups can help you partner with other travelers who are either in the planning stages or already on one of the islands seeking travel mates.
The most significant benefit to teaming up is the vast reduction in the cost of renting a vehicle, which immediately unlocks the opportunity of exploring the remotest sections of the islands.
And if you get along, you can also save on accommodations when they're priced on a per-room basis.
Avichai Ben Tzur publishes in-depth guides for independent travelers on his website – XDAYSINY.COM. In 2015, he left a comfortable job at Google to voyage across the remote South Pacific Islands and has yet to return to the "real world."
Planning a trip? Go Backpacking recommends: