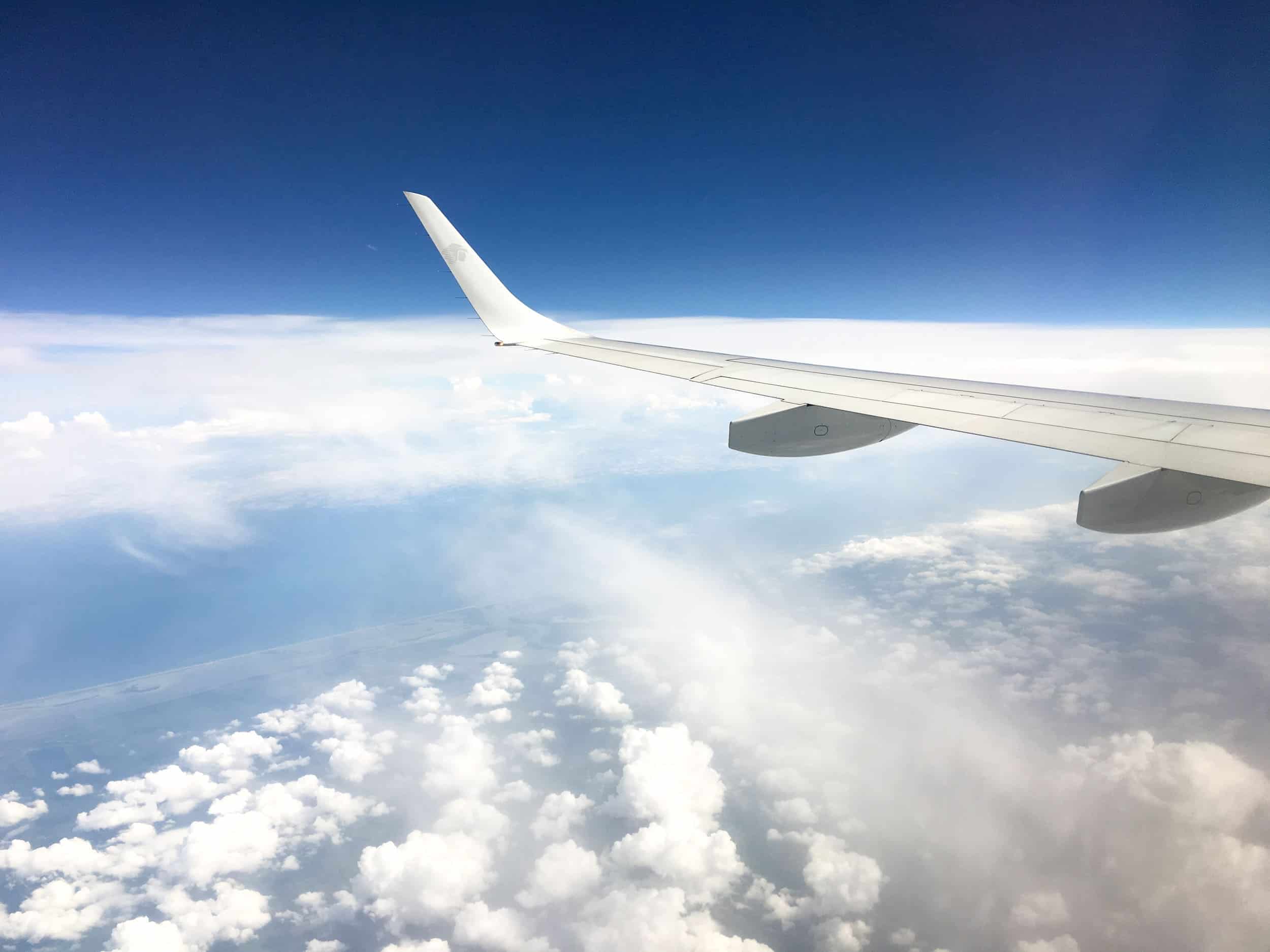 If you're planning a trip around the world, a 'round the world ticket (RTW ticket) can help save you time and money.
Keep reading, and we'll show you how, as well as some of the downsides of buying flights as you go.
What is a Round the World Ticket?
A 'round the world ticket is a single airline ticket that includes flights to different cities, countries, and continents.
Some travelers prefer to book RTW tickets rather than deal with the hassle of booking flights as they go.
It is a more organized strategy for a long trip, providing a set itinerary and less uncertainty.
An around-the-world ticket can save you money and grant your family the peace of mind of generally knowing where you will be and when.
However, a RTW ticket isn't for everyone.
For travelers who live by the old saying "schedules are for trains and plans are for architects," a RTW ticket may feel restrictive.
Having a set itinerary from the get-go isn't necessarily everyone's style. And there's no guarantee that a RTW ticket will end up saving you money.
It requires a lot more attention to detail in the planning stages of your journey and could keep you constantly on the move, even on rainy days when you don't have the energy.
However, even if you feel like you're not the type of traveler to book a round the world ticket, it's worth continuing to read to find out in what ways a RTW ticket could be to your benefit.
How to Book a RTW ticket
There are two ways to book your round the world ticket; either you do all the research, pricing, and buying yourself, or you work with a travel agent who will help you with all the heavy lifting.
We will break it down both ways, so you know which is better for you.
Booking Yourself
If you decide to book a RTW trip yourself, sign up for any and every frequent flyer program that crosses your path – that is if you haven't already.
A big trip around the world can result in many loyalty points and possibly save you money on future trips.
A few of the largest frequent flyer programs in the travel industry are Star Alliance and oneworld. These are excellent programs with which to start.
Each program combines points from dozens of airlines worldwide, which means you'll probably book at least one flight that can contribute to one of these programs.
Using a Travel Agent
You can also use a travel agent. It is well-debated whether or not travel agents save you money.
On the one hand, their job is to find the best deals on flights for you. On the other, what money they save on good flight deals could be lost due to commission rates they receive.
Dave, the Editor in Chief at Go Backpacking, used AirTreks, a company specializing in RTW tickets, when he wanted help booking the first four flights for his trip around the world.
AirTreks are experts at what they do. He was happy with the service they provided and would gladly work with them again.
Their services, tailored to backpackers and long-term travelers, are worth working with to help ease the burden of planning.
Making Up Your Own RTW Ticket
The main advantage of scheduling your own around the world trip is the total freedom to go where you want when you want and on a travel budget that works for you.
It also assures you that you've exhausted all options and you know you're booking the most affordable flights possible.
For more, check out our guide on how to book a cheap flight.
It may also mean you're able to use travel points or miles you've accumulated over time by signing up and using travel rewards credit cards.
Travel agents won't be able to apply those points to your round the world ticket, which means you're missing an opportunity to save thousands!
Booking each leg of your trip allows you to familiarize yourself with budget airlines around the world that traditional travel agents may not use.
Many times, the commission rates of budget airlines aren't worth a travel agent's time, and, therefore, they will skip right over a budget flight that could save you money.
Scheduling and booking the trip for yourself will allow you to schedule the right length of layovers, pick your seats on board, and will probably leave you better researched for each particular city on your itinerary.
However, with all the advantages of booking yourself comes the time-consuming disadvantages (which may end up driving you up a wall).
The details can become overwhelming and confusing, which is why travel agents use specific computer systems to keep it all straight.
And, in the end, you may not even save enough to warrant all the hassle.
RTW Tickets Summary
Whether or not you should book RTW tickets is dependent on what type of traveler you are.
Below we've highlighted what we believe are the main focus points of what you just read:
Your trip will be more organized with a RTW ticket
RTW tickets could be restrictive if you are a spontaneous traveler
You can book a RTW ticket yourself or through an agent
Working with a company like AirTreks can save you time and money when buying a RTW ticket
There are pros and cons to every choice you make while traveling, and your decision to book a 'round the world ticket is just the beginning.
If you're on the fence about whether or not a RTW ticket is for you, let us know your concerns in the comments below – maybe we can help!
Planning a trip? Go Backpacking recommends: