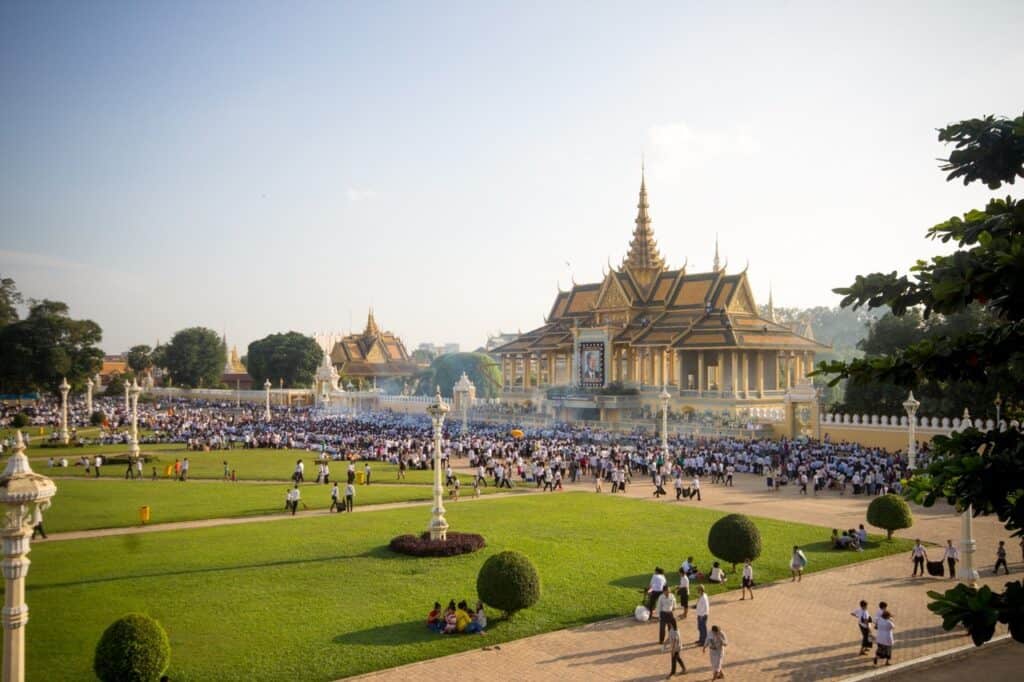 The whole reason I went to University was that I knew I wanted to work and live abroad.
Initially, the goal was Japan, however that changed when I realized how much more there is out there.
Eventually, I decided on Cambodia for a lot of different reasons!
If you're looking at leaving your home country short or long-term, or you're simply searching for that next challenge, be sure to visit the Kingdom of Wonder.
Making the Decision
For many, teaching English is a stop-gap before moving onto other ventures; for others, it's a way of traveling in a slightly different way.
I decided that I didn't want to return to England and that after a couple of years of being 'out there,' I had to make up my mind.
Cold winters and a weak job market in Europe gave me the impetus to find somewhere to settle down, somewhere more economical and without snow.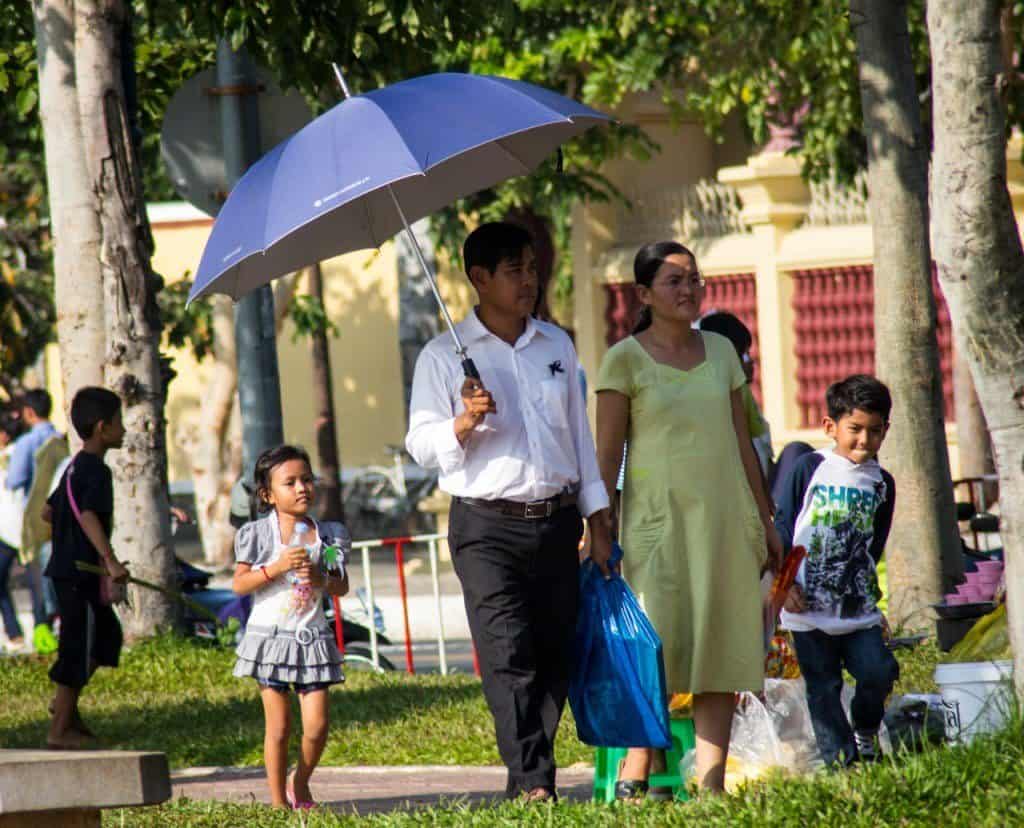 Preparing for Emigration
Many countries require that you have a degree (taught in English) to gain employment in the ESL (English as a Second Language) field.
On top of that, the teaching qualification you get will impact heavily on the schools you can apply to, as well as the wage you'll be offered.
It's unnecessary to be a native speaker, but it'll certainly help with the best schools.
There are plenty of cheap online TEFL (Teaching English as a Foreign Language) courses you can do; however, they aren't excellent preparation for real-life classroom teaching.
I'd heartily recommend the CELTA or TESOL courses.
Each takes four weeks (Mon-Fri) and should consist of 120-hours of contact.
This involves teaching, observing your peers, working on lesson plans and lessons where you're taught how to teach.
I did the CELTA course at the British Council in Krakow. Their facilities are second-to-none.
Plenty of resources to help you and interactive whiteboards and materials to assist in your lessons.
In total, you are graded on six hours of actual teaching time.
It's an intensive course, but the sense of accomplishment at the end of the month makes it worth it.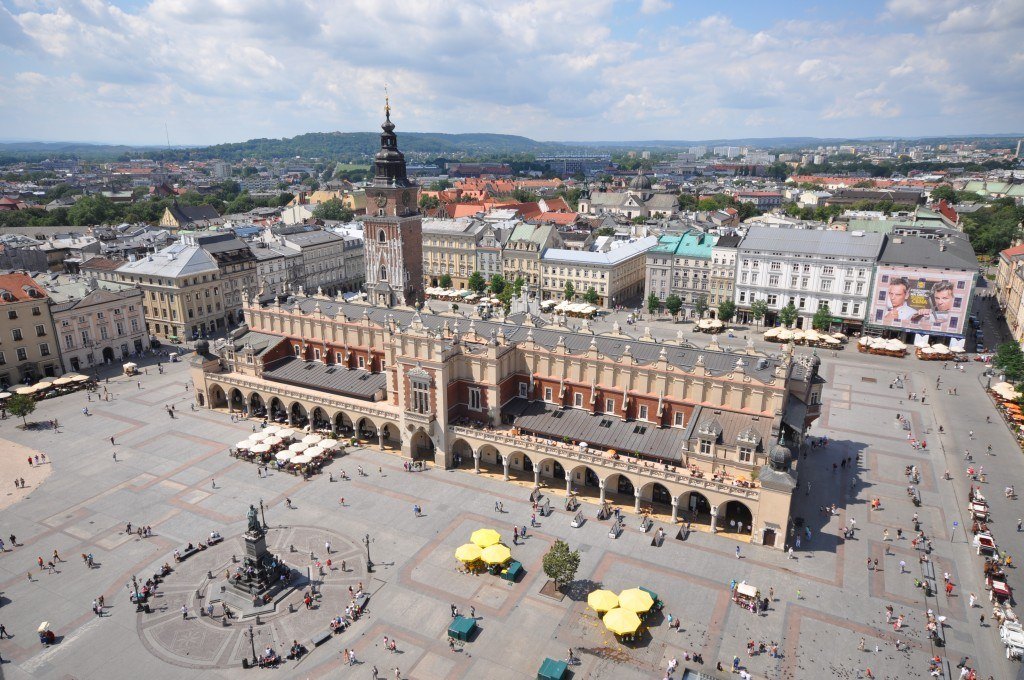 Cambodia
I'd never visited Cambodia before going there to teach.
I went on the recommendation of a friend and found myself enamored with everything about it.
The culture, nature, and atmosphere of the place are unlike anywhere else I'd been before.
A country of 15 million people, most of whom live in the countryside, has nothing but smiles and rolling green plains when you venture out.
Visas, Simplified
Easily the most significant benefit for those wanting to teach there is the ease with which you get the business/work visa (required for teaching and staying long-term).
You land at the airport (or arrive at the land border) and pay $25 for a business visa, which is infinitely extendable when in the country.
This is far easier than Myanmar (Burma) and Thailand, where you have to leave the country every month or two if you wish to work there.
Some schools will pay for your work visa extensions; some won't.
Six months works out to around $145, a year just shy of $300.
Both of those visas are multiple entries (so you can leave the country and return). However, visa extensions for less than six months are not.
If you have to extend your visa, I recommend Lucky Lucky Motorbikes on Monivong Blvd (where it connects to Street 182) – it's the same price as doing it yourself, yet they take all the hassle away.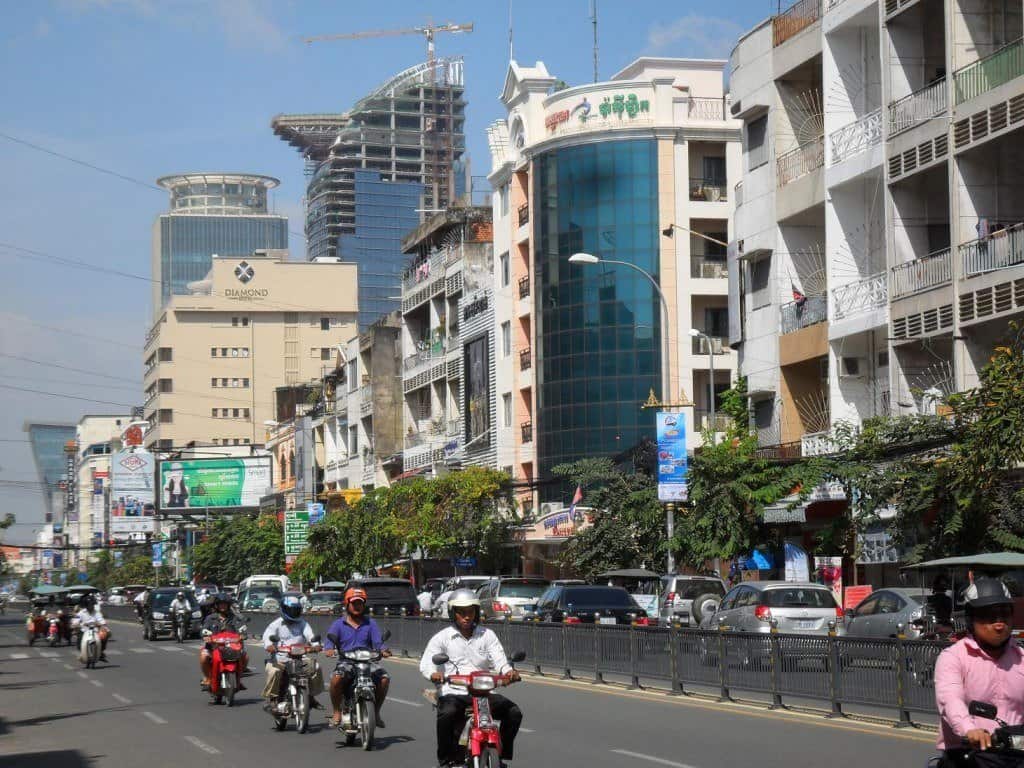 Finding a Place to Live
Initially, I stayed a couple of months in Lazy Gecko Cafe (& Guesthouse) back in 2011.
Then, the weekly rate was $42 for a double room with a fan and shower – split between a friend that worked out as $21 a week. Here are a few recommendations, though there are many more:
OKAY Guesthouse: guess what? It's okay. It's fine. It's adequate. A simple place to sleep that offers no-frills
Lazy Gecko Cafe: basic, clean, and the staff are nice, similar in price to OKAY Guesthouse and only a couple of doors down on Street 258
Eighty8 Backpackers: an upmarket hostel with a pool and excellent music, $7 dorms aren't even close to being the cheapest, but you get what you pay for
Velkommen Guesthouse: very central, affordable rooms
Apartment hunting can be a little laborious, as there are so many places around the city of varying quality.
Most likely, you'll go through an 'agency' (a couple of guys who take you to places and will be paid a commission by the landlord), who do all the leg-work for you.
They know where the apartments for rent are and ideally will only take you to ones with your requirements.
For me, it was two bedrooms, two bathrooms, and a balcony.
I saw around ten places before finding the one I moved into.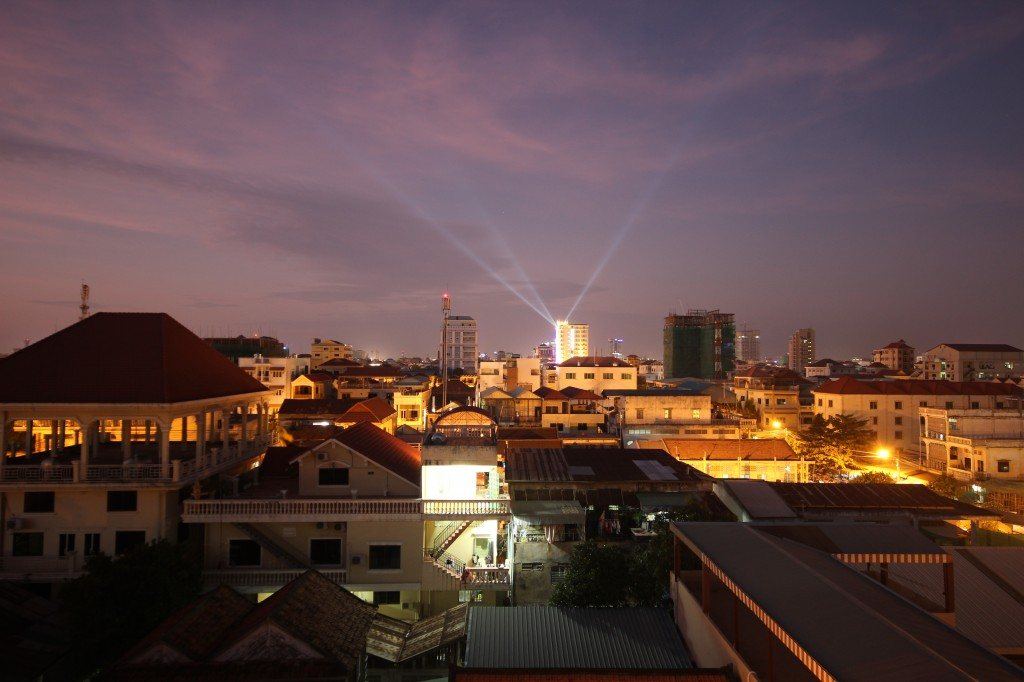 Your friend in this situation is BongThom.com, a Craigslist for Cambodia.
You'll come across ridiculously priced places and reasonable ones – the idea is to get in touch with a few of the people advertising there to take you to these places.
They'll all have motorbikes and may take you on the back.
The Phnom Penh Housing group on Facebook is also very active and helpful, generally with good photos. Ideal to find a house share if you're also looking for friends and to ask questions before venturing out.
Otherwise, I'd recommend your first investment be a bicycle – check BongThom.com, the Phnom Penh Classifieds Group on Facebook, and the bicycle shops near Orussey Market (just west on Street 182 from Movivong).
You should be able to pick up a Cambodian bicycle (a couple of gears, basket, and lock) for around $40 from a shop, a little less in the classifieds.
My first apartment was two bedrooms with attached bathrooms, a decent-sized kitchen, and a living room with a balcony (1.75m x 5m) on the fourth floor for a frame of reference.
Very clean and modern and furnished with durable beds and mattresses, air-conditioners in the rooms, and wicker furniture in the living room.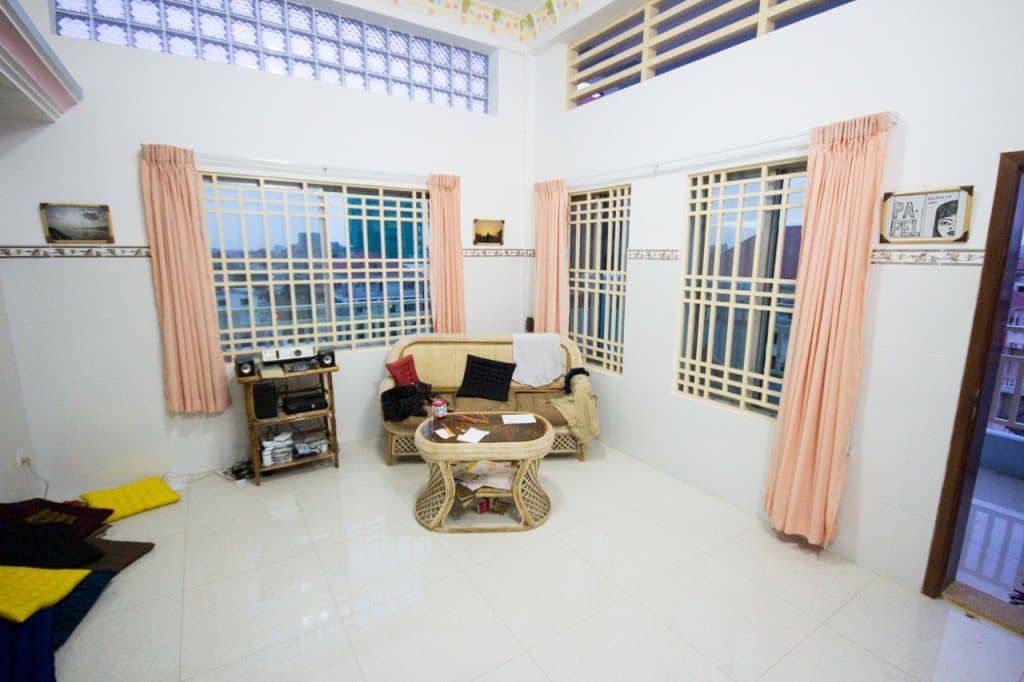 Friends had rented apartments from $250 (one bedroom) to $500 (western-style with flatscreen TV, carpet, and very comfortable couches and a dining table and chairs).
Expect to pay one month's rent as a deposit, with the contract written in both Khmer (Cambodian) and English.
Typically, landlords will charge you 1,000 Riel (25 cents) per kWh; however, the actual price is 720. I wish you all the luck in the world trying to pay the actual price!
It's normal to be expected to pay $5 for TV/trash collection, though that figure may vary.
There are no gas bills, as the stoves connect to gas canisters that you have to replace every three months or so.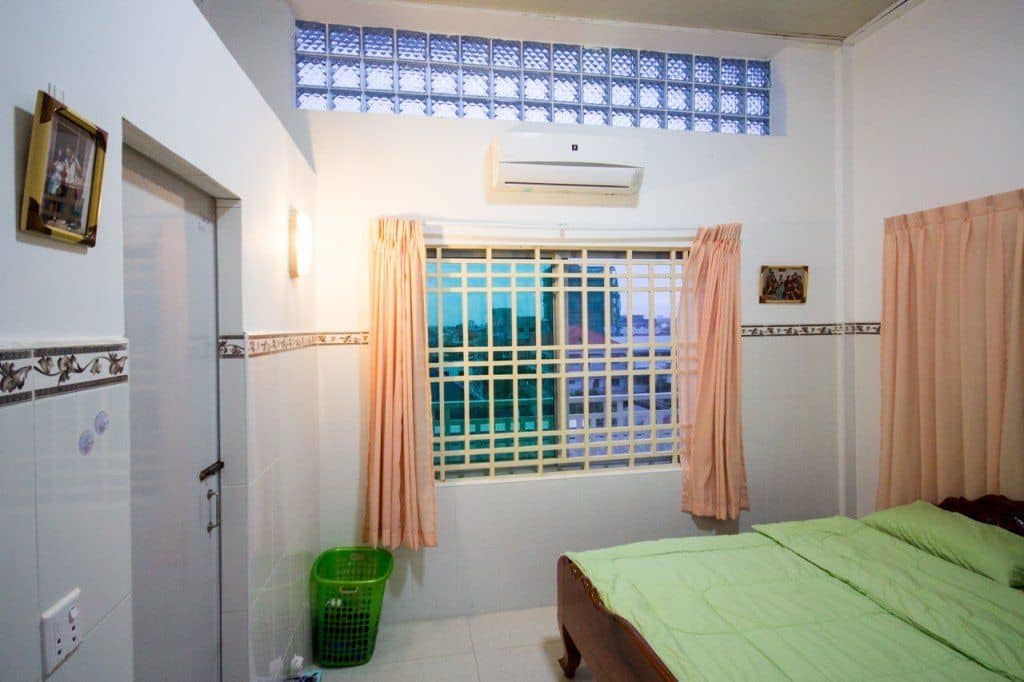 Tap water in Cambodia is clean and drinkable, though I still stick to the big 20L bottles with a tap on the bottom.
They cost $6 ($5 for the bottle, $1 for the water) – when you run out, take it back to a shop and swap it for a full one for $1.
If you can't carry it up your stairs, moto or tuk-tuk drivers will carry it up for a dollar.
Internet in Phnom Penh
There are a few providers in Phnom Penh, each of varying quality:
– ONLINE: fast, cheap, excellent customer service, the recommended provider in Cambodia
– Ezecom: expensive and slower than other ISPs (Internet Service Providers), but reliable. Marketed as a business internet provider
– Digi: free initial connection, very cheap ($12 for their basic package), one month free, but many reports of bad customer service and network throttling (slowing the download speeds in peak hours)
– Telecom Cambodia: my first ISP in Cambodia, reasonable prices, consistent for the most part, but setting up initially was a hassle as they didn't set the internet up the first time. It took a lot of arguing to get them to come out and fix the problems
Don't expect high-speed internet, but it's more than usable. You will be provided a modem; however, if you want WiFi, you will need to buy your router.
Computer stores on Monivong and in Sorya Mall sell TP-Link ones for around $30-$35.
Getting Around
If you don't have a bicycle or motorbike (available for rent from $40/month), or you plan to go out, then there are hundreds of tuk-tuks (motorcycles with a carriage on the back) and motorbike taxis to take you wherever you like.
Prices are not set, so ask others for what they pay.
For example, from the airport to the center is around $5 by tuk-tuk (it takes about half an hour) or $3 by motodop (motorbike taxi).
Usually, a motodop ride will cost around one or two dollars. Tuk-tuks another dollar on top.
If there are more people (you can usually get two people on the back of a motodop and anything up to six westerners in a tuk-tuk), then pay a bit more.
Agree on a price before you get in. There are metered taxi services in Phnom Penh, but you'll have to call if you want one, as most people use motodops, tuk-tuks, and even rickshaws to get around.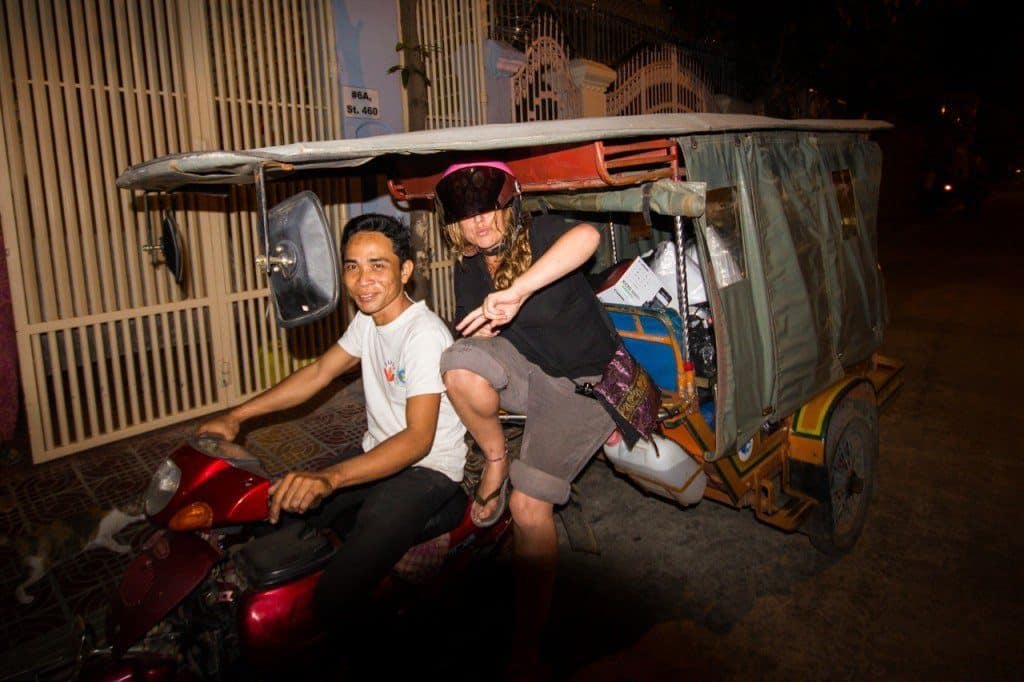 Applying for Work
Whether you're trying to earn a little travel money, freshly qualified from the various institutions worldwide, or an experienced teacher, there's a school for you.
Term-times vary, so you may be waiting a few weeks or months before starting work, but there's plenty out there.
ACE (Australian Centre for Education)
One of the best in Phnom Penh (and Siem Reap), they pay for your visa renewals and pay a basic of $20 per hour of teaching time.
They have four terms throughout the year, taking an extended vacation over Christmas. Term-times can be found here.
Degree and CELTA/TESOL (NEAS-accredited only) are required.
If your teaching qualification is from LanguageCorps, for example, ACE will not hire you, so be careful with the course you choose to give you the best chance of employment.
PUC (Pannasastra University of Cambodia)
PUC has many campuses across Phnom Penh, pay averagely, and are a sound basis for gaining that all-important first year of experience of teaching
There are many more schools, but some come and go, change names, or aren't easy to find online.
The Cambodian Yellow Pages provides many addresses and contact details.
Your best bet is to print off a stack of resumes and note down the addresses of all the institutes and schools you want to go to, and negotiate a price for a few hours with a motodop who will take you to all of them.
I'd recommend avoiding those with ridiculous names such as American Idol School, Disney School, and Angry Birds Foreign Language School (which looks like it's based out of a shed).


I spent over a year in Phnom Penh my first time around, taking a term off to travel around Malaysia, Japan, and Taiwan.
The whole experience set me on the path to living and working abroad.
Moving abroad need not be stressful or confusing, especially not if you choose Cambodia!
Fly in, get that work visa, and start applying for jobs.
Dipped his feet in 2008 and couldn't stop. From Cagliari to Phnom Penh, Tehran to New York, Adam has now settled in Medellín, Colombia, using teaching as a method of indefinite travel.
Planning a trip? Go Backpacking recommends: