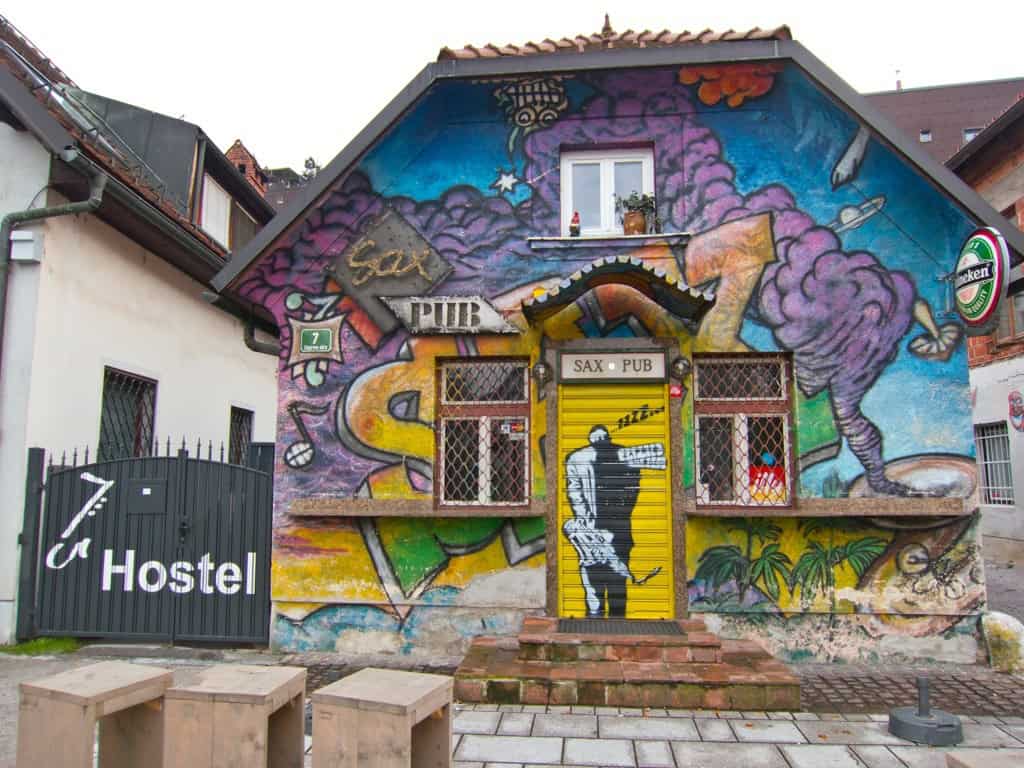 The grey skies of Autumn continued to follow me as I rode the rails south from Budapest to Ljubljana.
I could only afford two nights in the capital of Slovenia, as the goal on this leg of my Eurail journey was Venice.
And it just so happened my day of sightseeing fell on Halloween though I saw no outward signs of celebration.
The morning after my arrival, I set out on foot from the Sax Hostel to see as much of the historic center as possible.
Ljubljana Attractions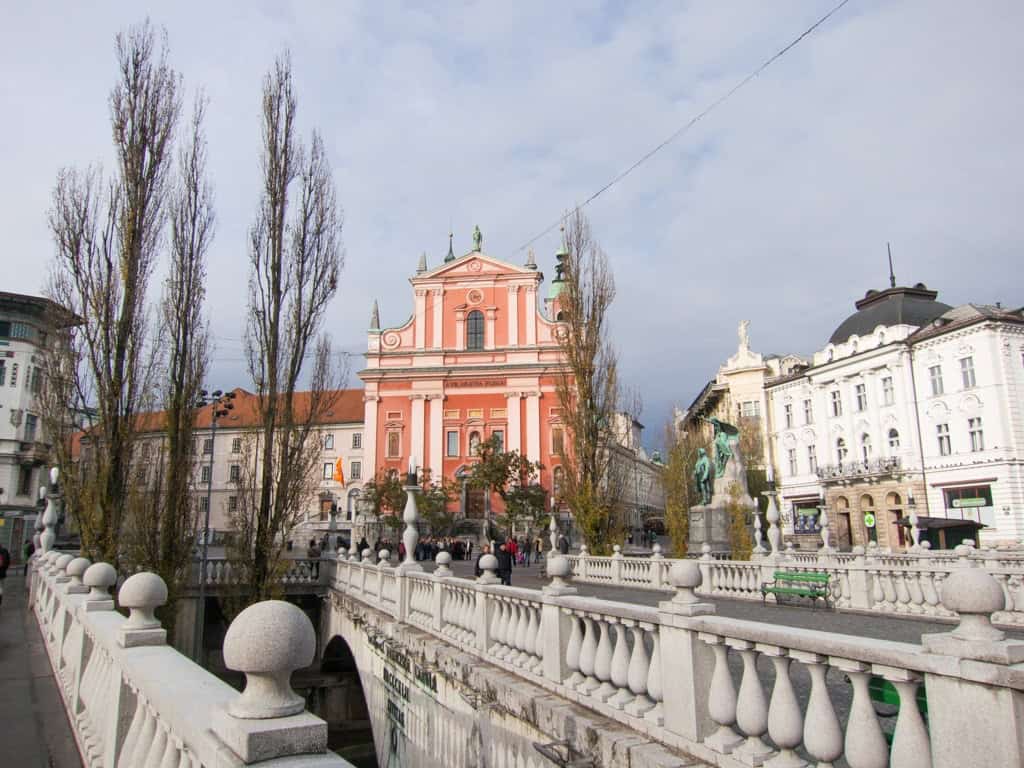 Triple Bridge
The first point of interest I found was the Triple Bridge. Ljubljana is a city of many bridges, as it's bisected by the Ljubljanica River.
However, the Triple Bridge feels more like an artistic statement than a necessity.
One bridge is expensive enough to build, let alone three immediately adjacent to each other.
In the photo above, Prešeren Square, a standard meeting point, can be seen in the background.
The 17th century Franciscan Church of the Annunciation stands tall, and there's also a statue of the Slovenian poet France Prešeren, after whom the square is named.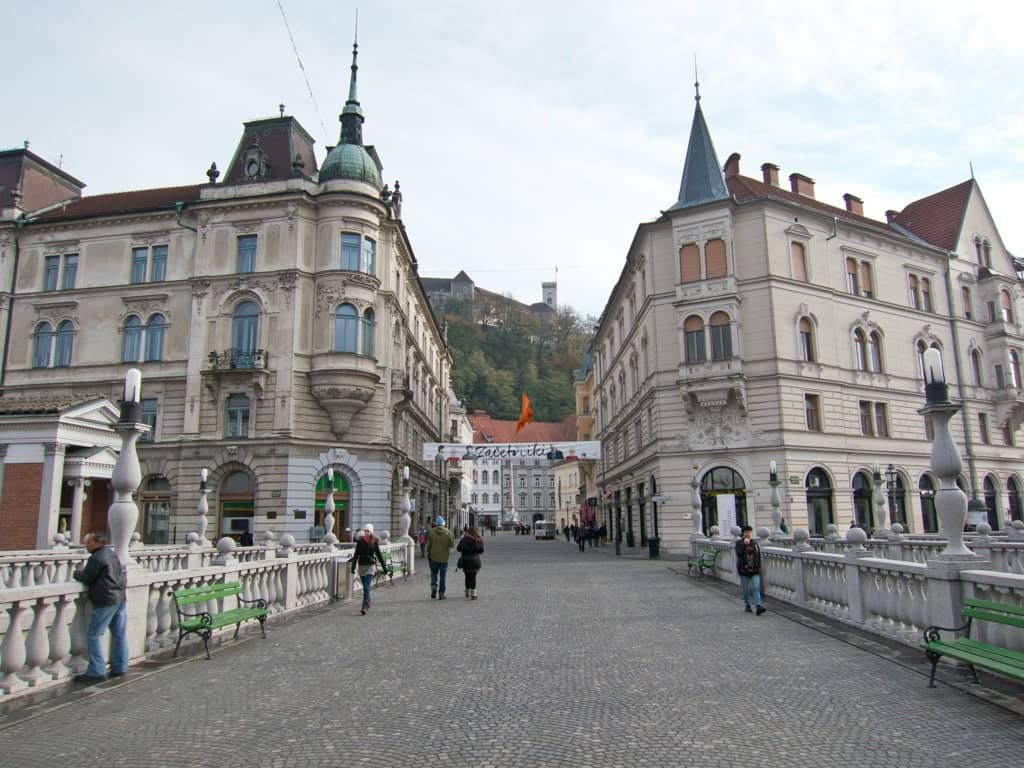 Ljubljana Castle
A few blocks south of the Triple Bridge, the 12th century Ljubljana Castle sits perched atop a 60-meter hill, offering commanding views of the city and countryside.
A modern glass funicular on the northeast side of the hill shuttles visitors up and down for a $5 return fare. If you prefer the exercise, it's a ten-minute walk.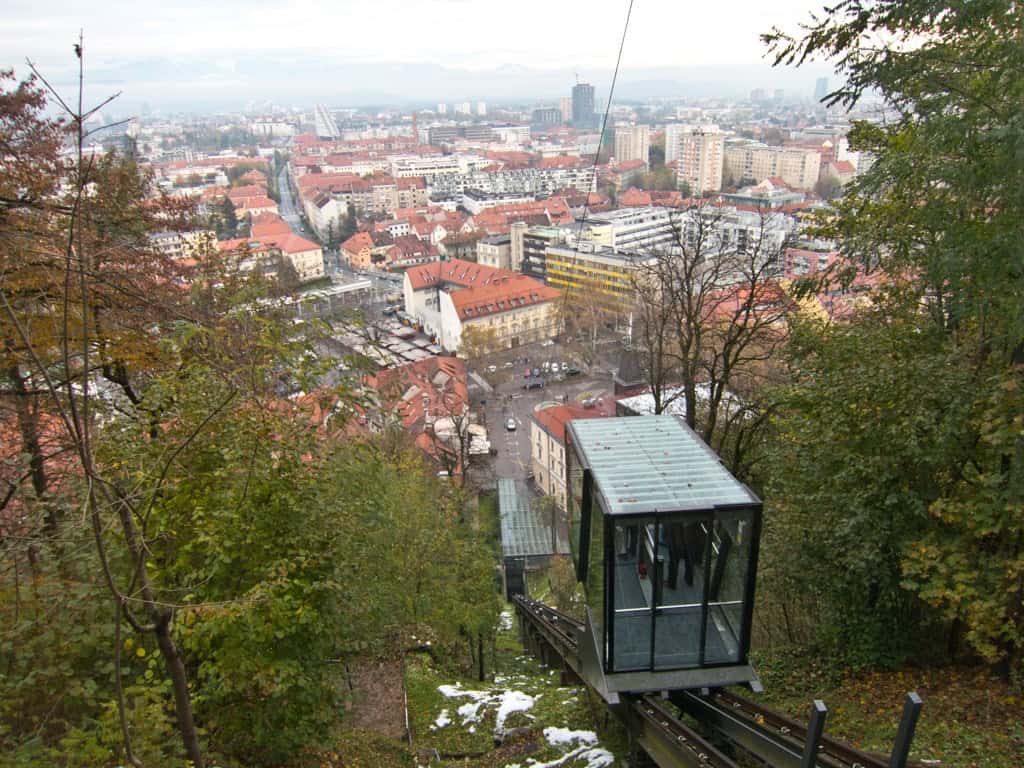 A ticket for the castle will run you another $7.50. Once inside, you can wander the grounds, enjoy a slice of star anise and orange-flavored dark chocolate cake as I did in the café, and check out the view from the tower (added fee).
Despite the clouds, I saw a faint outline of the Kamnik Alps in the distance.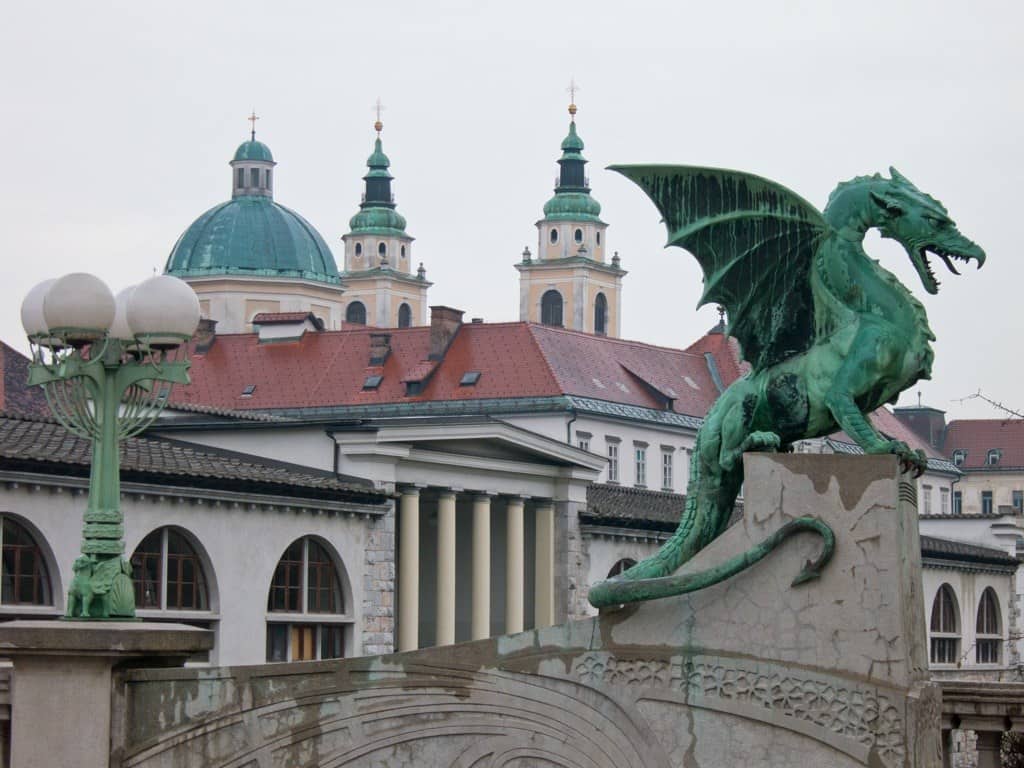 Dragon Bridge
Following the same street as the funicular north toward the river led me to Dragon Bridge, the highlight of my day in Ljubljana and one of the most remarkable bridges I've ever seen.
Completed in 1901, Dragon Bridge features four sculpted dragons taken from the city's coat of arms.
It was the city's first reinforced concrete bridge and one of the largest of its kind in Europe at the time.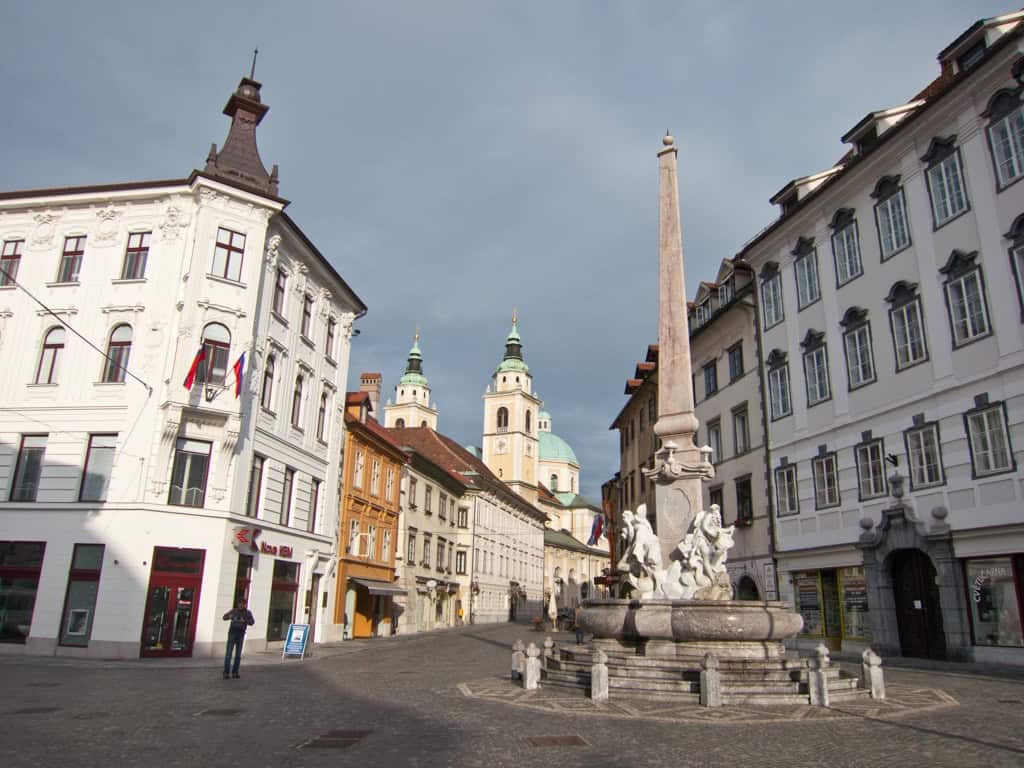 I spent the rest of my afternoon walking around the historic center, daydreaming about a return visit in Spring.
Ljubljana, the little Slovenian capital nobody talks about, deserved more time than I had to give it. I made a mental note to find my way back.
Dave is the Founder and Editor in Chief of Go Backpacking and Feastio. He's been to 66 countries and lived in Colombia and Peru. Read the full story of how he became a travel blogger.
Planning a trip? Go Backpacking recommends: