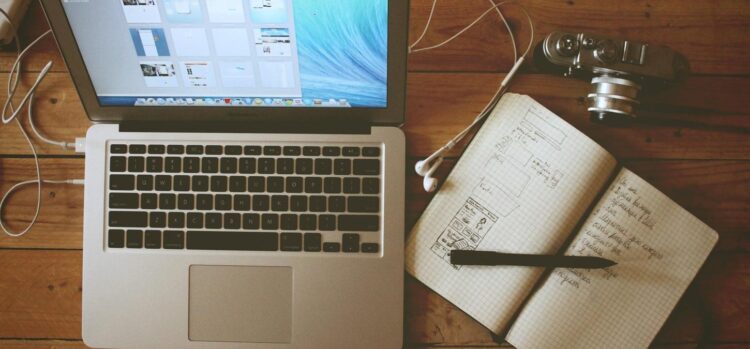 We'd all like to make money while sipping a cocktail on the beach, but taking a vacation doesn't have to put your earnings on hold.
Whether you want to offset the cost of flights or are planning a sabbatical and wish to top up your bank account as you travel, here are six ways to make money while abroad with the help of your laptop, phone, and camera.
1. Rent Out Your Home
One of the most substantial vacation costs is accommodation, but renting out your home while you're away is a great way to recoup those pennies.
Websites like Airbnb and Owner's Direct let you list your property online to make extra money.
2. Rent Out Your Parking Space
Airport parking is one of the least exciting aspects of booking a holiday, but it can often be a cheaper alternative to expensive taxi rides.
Renting out your car parking space while you're on vacation is one way to offset those pesky parking costs.
Did you know that depending on where you're based, your empty car parking space could earn you up to £200 per month?
If you live near a city center or close to a train station, your parking space will be more valuable than say if you are located out in the sticks, but many websites allow you to list your parking space for free, so what have you got to lose?
3. Sell Your Photographs
Capturing beautiful photos of the destinations you visit is part and parcel of any trip. However, you could make a pretty penny from your vacation photos.
Here are just a few sites where you can sell your photos for a small fee.
4. Rent Out Your Car
Don't leave your car dormant while you're away.
Websites like EasyCar make it simple to rent out your vehicle to those in need of affordable transport topping up your travel fund in the process.
See also: 3 Great Ways to Earn Money While You Travel
5. Freelance Work
If your skills make it simple to work anywhere in the world, take advantage of this, and pack your laptop.
Now, spending your vacation stuck behind a screen is no way to relax, but an hour well spent in the morning or evening can help to put some money back in the pot.
This option is more suited to travelers who intend to be abroad for months at a time, not a few weeks, but freelance websites like People Per Hour make it simple to earn money from anywhere with an internet connection.
Most freelance sites have easy to use mobile apps so you can apply for freelance work from the comfort of your sunbed with just your smartphone.
Sign up to the best freelance websites and watch the work roll in.
6. Auction your Belongings
No summer vacation is complete without those hot weather essentials. However, if your budget won't stretch to a new wardrobe, a clear out could free up some funds.
If you are traveling throughout the summer, you won't need those cozy winter clothes for a while.
Having a clear out before you go and auctioning your unwanted clothes and accessories on sites like eBay or Depop is an excellent way to start your travel fund.
So, there you have it, six ways to make money while you're away from home!
This post was written by a guest contributor. Please reference the author's byline in the post above for more information. If you would like to guest post on Go Backpacking, please read our submission guidelines. For information on advertising opportunities, go here.
Planning a trip? Go Backpacking recommends: