Nestled along Florida's Gulf Coast lies Tampa Bay, Florida, an attractive destination for outdoor activities and adventures.
From the bay's clear waters to the nature trails in state parks, Tampa Bay offers many outdoor experiences for visitors of all ages.
Whether you're looking for an active vacation on the water or a leisurely one with long walks and lots of time by the pool, the opportunities for outdoor activity in Tampa are almost endless.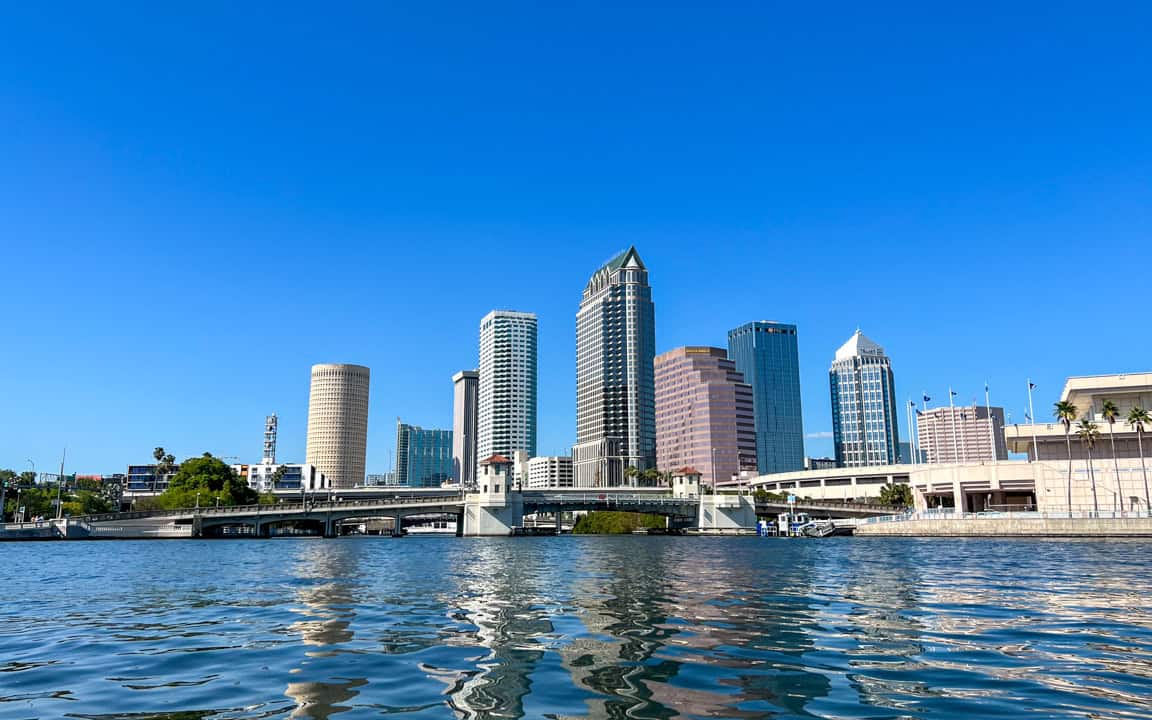 I've been visiting the Tampa Bay area annually since 2012, allowing me lots of time to get to know the region. This list of fun things to do in Tampa, Florida, is based on my experiences over the years.
It's focused on outdoor activities in Hillsborough County, which includes the city of Tampa and spots along the north and east coasts of the bay. It does not include Clearwater Beach or St. Petersburg.
Active Things To Do in Tampa
Riverwalk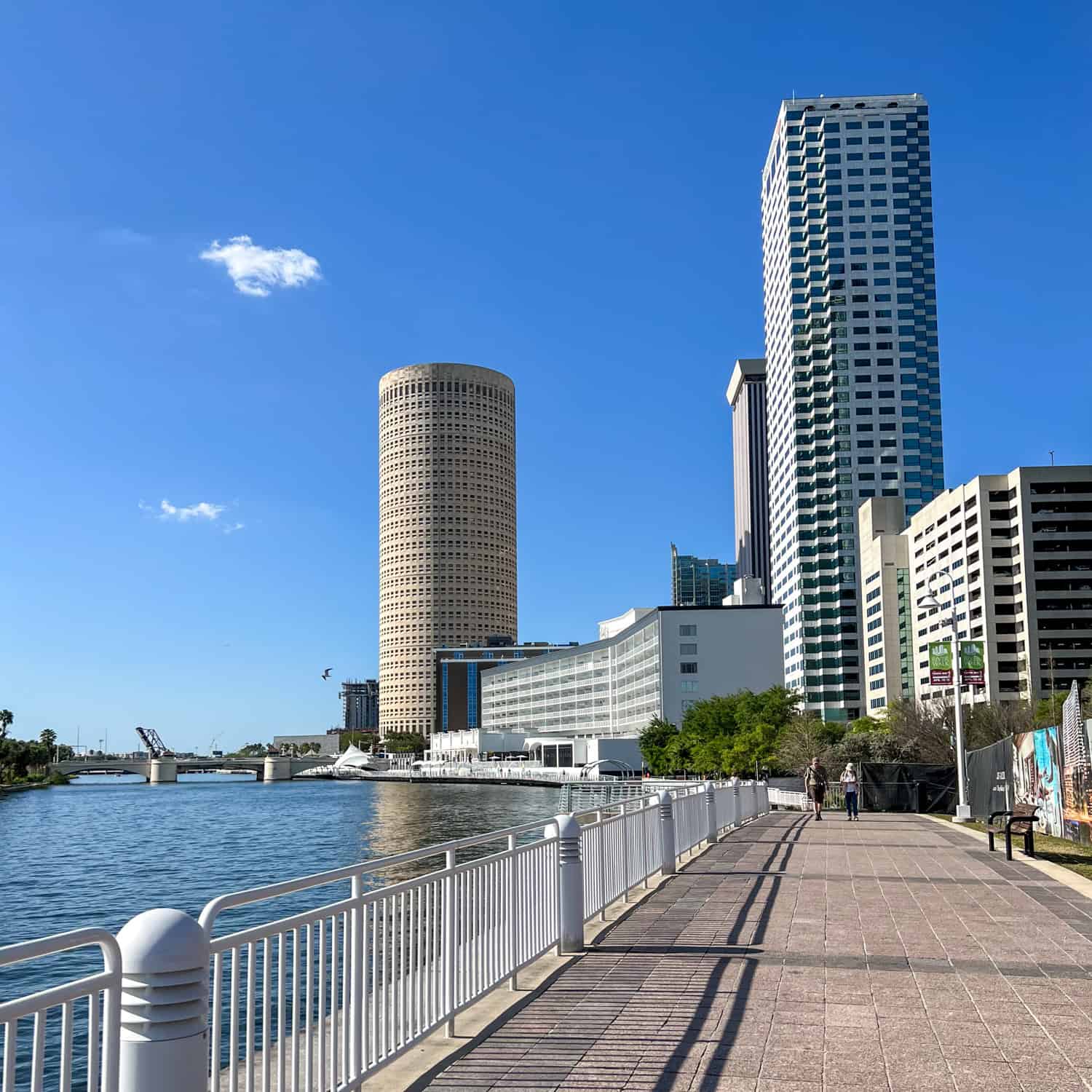 The Riverwalk in downtown Tampa is a great place to begin any visit. This 2.6-mile pedestrian trail runs from the Florida Aquarium in the Channelside District to Armature Works in Tampa Heights.
Walk, jog, or cycle the trail; it's a safe and easy way to get some physical activity into your day while spending time by the water.
You'll pass through several city parks and see world-class museums, including the Tampa Museum of Art, Glazer Children's Museum, and Tampa Bay History Center.
Mini-Powerboat Rides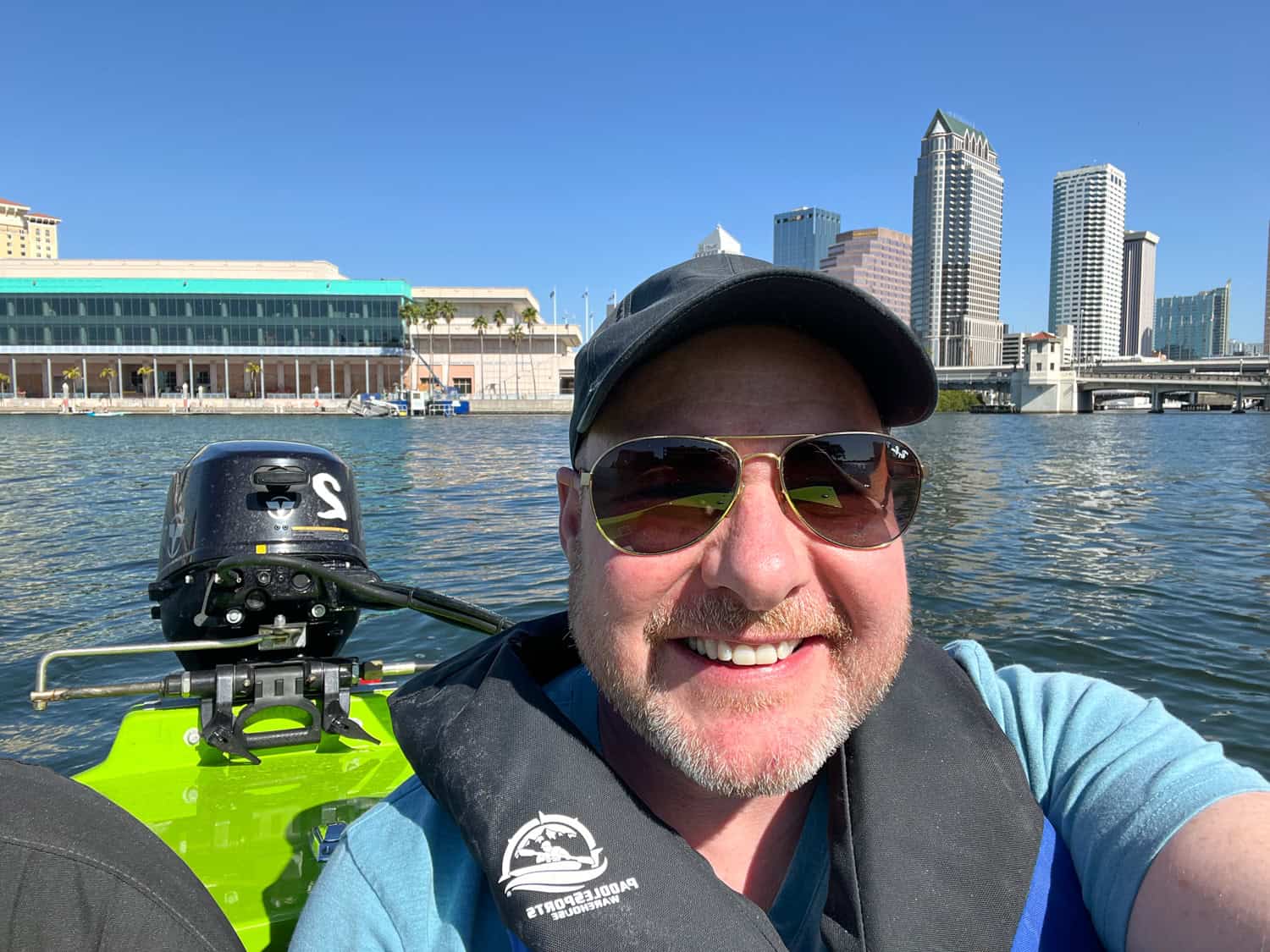 A great way to see Tampa from a new perspective is to rent a mini-powerboat and take to the water as Captain of your vessel.
The Riverwalk Boating Company rents two and four-person motorboats from a dock at the Tampa Convention Center Marina in downtown Tampa.
A one-hour private boat rental for up to two people is $79. If you've got three or four people, rent one of their colorful retro boats built between 1958-1964 for $129.
After a quick instructional briefing, you can head off in any direction. During my one hour at the wheel, I saw some of Davis Island, the Hillsborough River, and the Garrison Channel.
Kayaking
If you'd prefer a quieter experience on the water, kayak rentals are available in many places around Tampa Bay.
Urban Kai, an outdoor sports store near Armature Works along the Hillsborough River, is popular.
Stand-Up Paddleboarding (SUP)
The tranquil waters of the Hillsborough River are also ideal for stand-up paddleboarding. Urban Kai rents stand-up paddleboards by the hour as well.
Or, take a short drive west to Empower Adventures in Oldsmar, Florida, for a 1.5 to 2-hour stand-up paddleboarding lesson and local wildlife tour amid the mangrove trails of Upper Tampa Bay.
Ybor City Walking Tour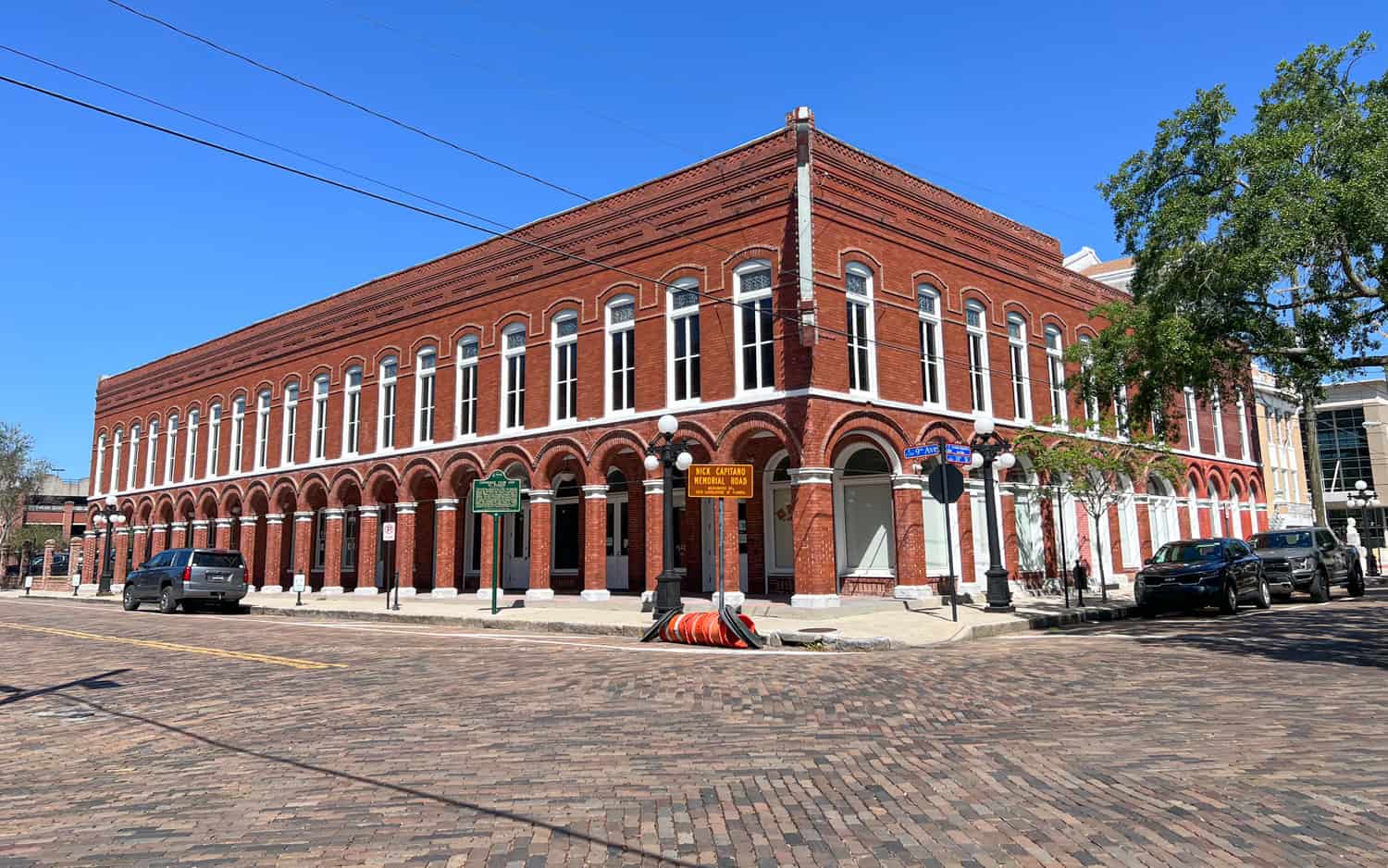 Back on land, head northeast of downtown Tampa to Ybor City, one of only three National Historic Districts in Florida.
The best way to learn about Ybor City's history and cultural significance is with a walking tour, such as the ones offered by Tampa Bay Tours.
On my most recent stay in Tampa, I met Max Herman, the owner, who is as charismatic a tour guide as he is knowledgeable. Most notably, Ybor City was once the cigar-making capital of the world.
You'll learn about the city's founder, Vincente Martinez-Ybor, the growth of cigar manufacturing, and the influence of Cuban, Spanish, and Italian immigrants on the community.
Walk Bayshore Boulevard
For scenic views, head to Bayshore Boulevard on the west side of the Hillsborough River (accessible from the Tampa Riverwalk via the Platt Street Bridge).
The road has a 4.5-mile sidewalk with waterfront views, long enough to qualify as a Guinness World Record for "longest walkway."
As you walk south, looking to your left (east), you'll see the waters of Hillsborough Bay with Davis Island in the distance. To your right (west), beautiful homes line the boulevard.
Lettuce Lake Park
Nature lovers should consider the drive to Lettuce Lake Park, which features a 1.25-mile paved trail, a 3,500-foot boardwalk, and an observation tower for birdseye views.
Park tours are given on the weekends, and canoes and kayaks are available for rent.
Ziplining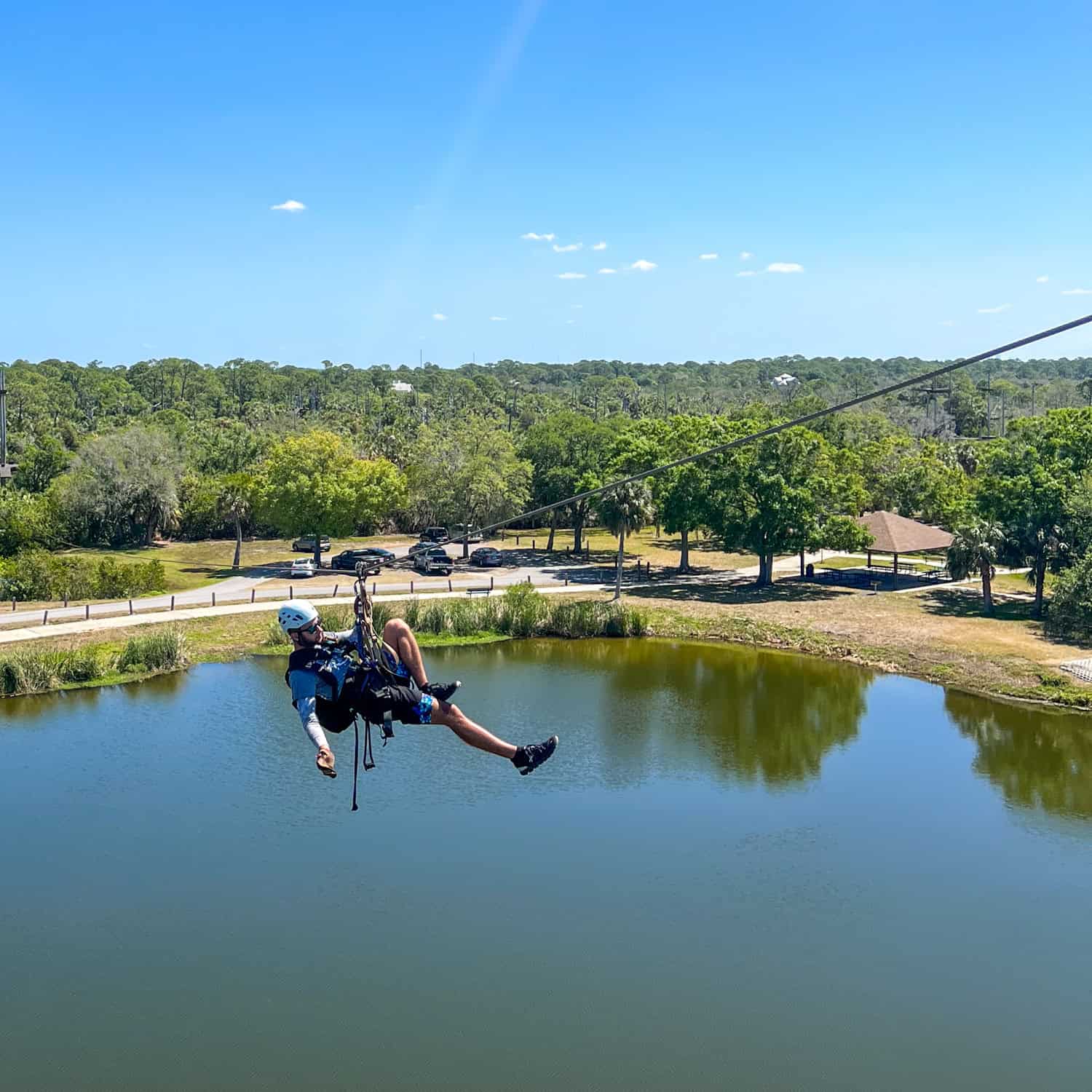 For an adrenaline rush, Empower Adventures Tampa Bay offers a zipline and aerial obstacle course.
In this safe and kid-friendly activity, you'll zip over the peaceful Mobbly Bayou Wilderness Preserve, home to ospreys, alligators, white-tailed deer, and wild turkeys.
An obstacle course and a 200-foot suspension bridge present additional challenges to completing the course. It's the perfect place to go if you want to escape the city for a few hours.
Fishing
Tampa offers various fishing options for anglers of all skill levels and interests.
Given the many lakes and rivers around Tampa Bay, inshore fishing (within a few miles of the shoreline) for species such as redfish, snook, tarpon, and trout are popular. Fly fishing and fishing from a kayak are two common approaches.
Offshore fishing tours are more costly and target grouper, snapper, tuna, and mahi-mahi, while deep-sea fishing expeditions aim to catch sailfish, marlin, and swordfish.
Busch Gardens Tampa Bay
Busch Gardens is a 335-acre theme park about 10 miles north of downtown Tampa that offers a unique combination of exciting rides (including roller coasters), animal encounters, and special events, such as live music and food festivals.
The park is home to over 12,000 animals and 200 species, including endangered mountain gorillas, orangutans, tigers, rhinos, and elephants. It's one of the largest zoos in North America.
Adventure Island is a nearby water park run by Busch Gardens in the same area. Bring your bathing suit if you want to hit the water slides!
Relaxing Outdoor Activities
When you're ready to shift into relaxation mode, consider some easy-going outdoor activities in Tampa.
Outdoor Dining and Rooftop Bars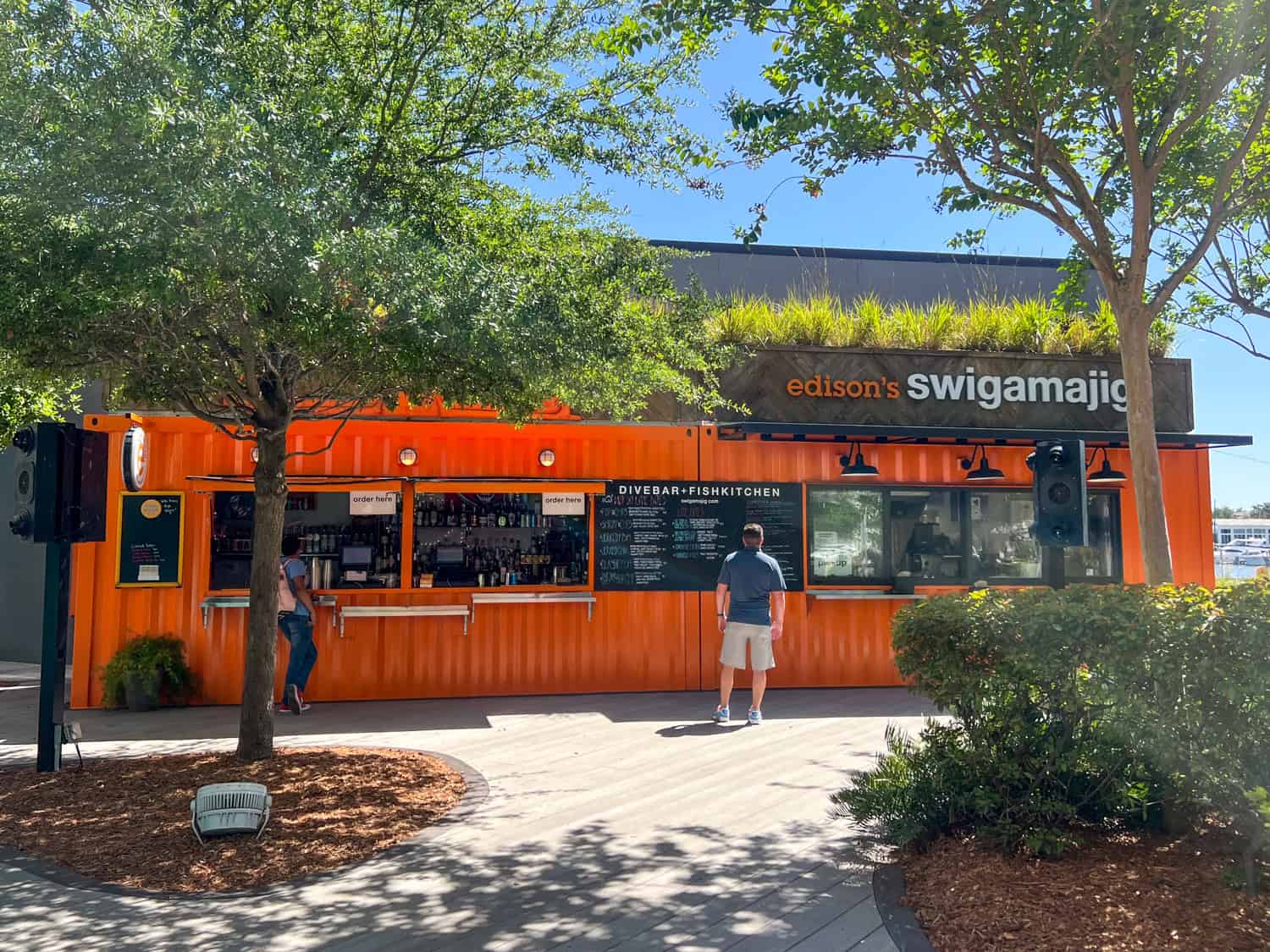 With about 246 days of sunshine annually, enjoying drinks and dining outdoors is easy. Sparkman Wharf and Armature Works are two of the best places to get some delicious food.
Sparkman Wharf is a waterfront area in downtown Tampa featuring colorfully painted and repurposed shipping containers now home to local food vendors.
Seafood, tacos, Asian street food, and more are available. A spacious beer garden offers plenty of picnic tables and umbrellas. The complex also has sit-down restaurants, including one with a bowling alley.
Further north along the Hillsborough River, there's Armature Works, a mixed-use development with an indoor food hall (Public Heights Market), Michelin-recommended restaurants, and a patio with river views.
Just before sunset is a great time to stop by as you'll catch the sky's colors looking west across the water.
Rooftop bars, like Rox at The CURRENT Hotel, Autograph Collection, offer panoramic views of Tampa Bay.
City Parks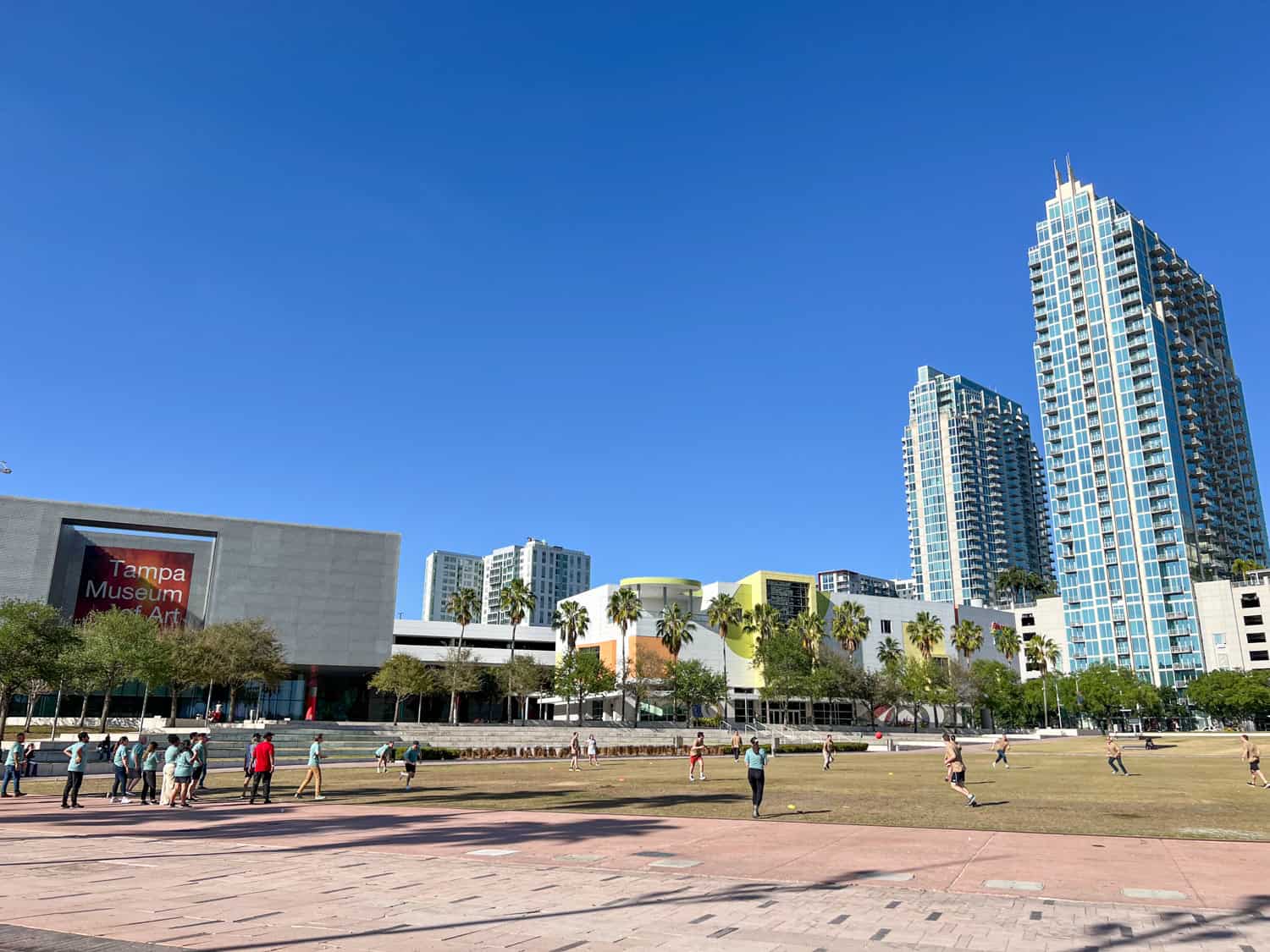 Downtown Tampa has plenty of green space to enjoy a book, plan a picnic, do some yoga, or sit and people-watch.
Cotanchobee Fort Brooke Park faces the Garrison Channel near Sparkman Wharf with Amelia Arena, home to the Tampa Bay Lightning, as its backdrop.
The Curtis Hixon Waterfront Park is a larger green space with a dog park adjacent to the Tampa Museum of Art. When I visited via the Tampa Riverwalk, an adult kickball game was in full swing.
On the west side of the Hillsborough River is Plant Park, a green space behind the Henry B. Plant Museum, a former 19th-century hotel turned museum.
Further north up the Hillsborough River, on the west side, is the 25-acre Julian B Lane Riverfront Park.
In addition to a large lawn and splash pad for kids, you've got access to the Tampa River Center (boathouse).
Back on the east side of the river, near Armature Works, is the Water Works Park, which offers a splash pad for kids, picnic areas, and a playground.
ZooTampa at Lowry Park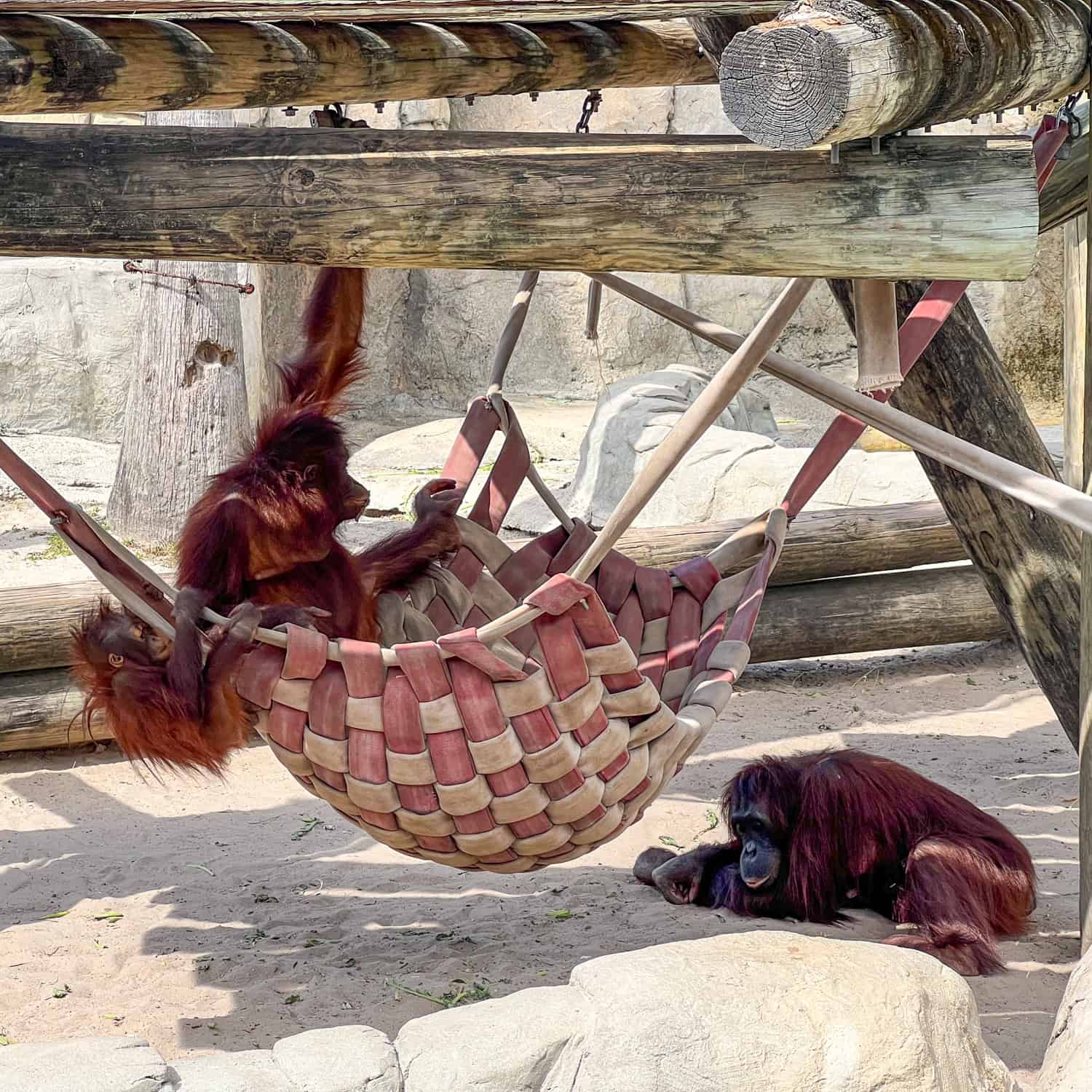 Upon entering ZooTampa at Lowry Park, about six miles north of downtown, a manatee splash pad is the first thing you'll see.
This 65-acre non-profit zoo has a long history of conservation efforts and currently cares for threatened species, including Florida manatees and panthers.
My favorite animals were the Bornean orangutans, including an adorable baby doing its best to play with the adults.
Visit the Manatees (TECO Viewing Center)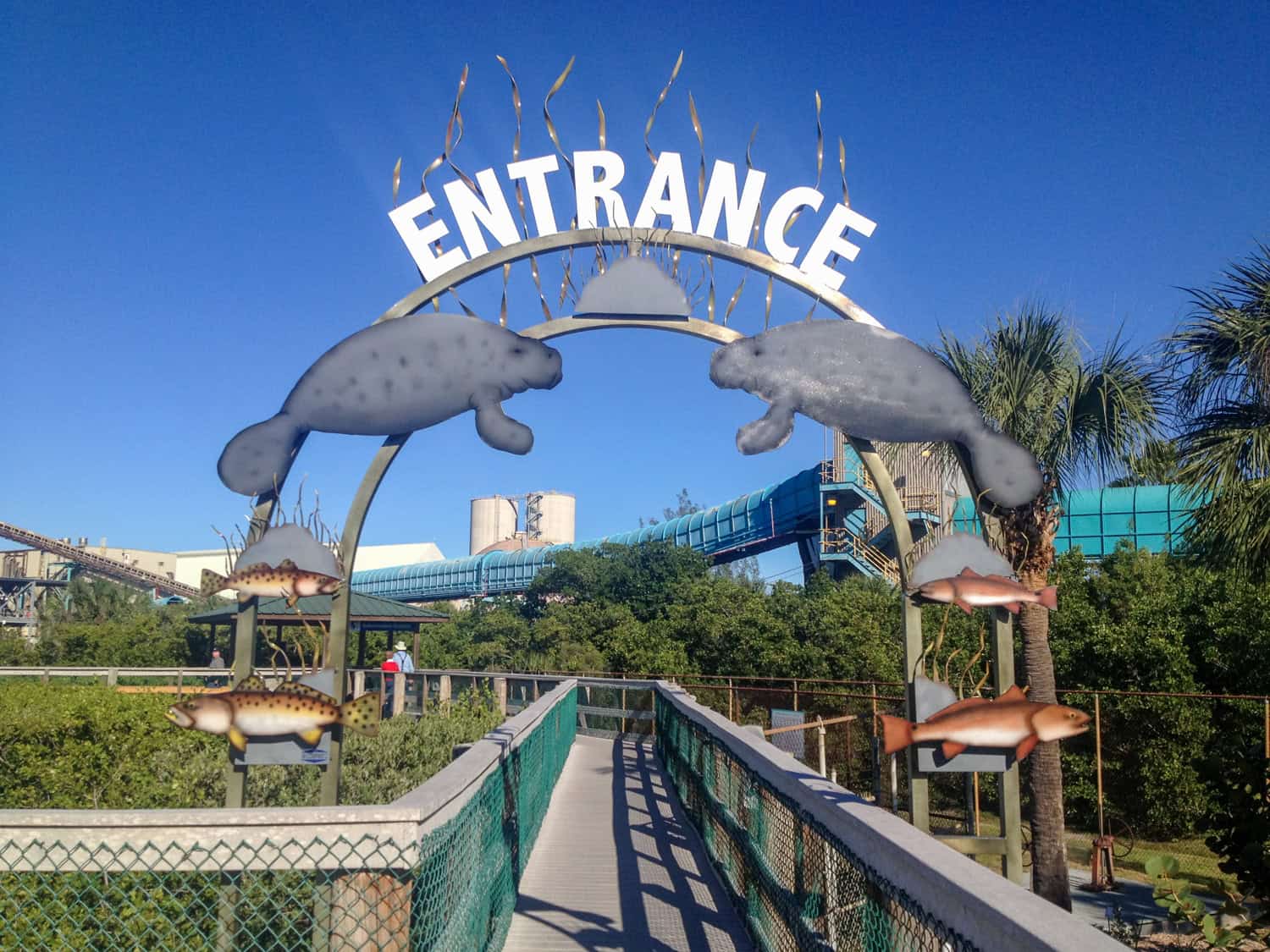 You can spot manatees in the wild at the TECO Viewing Center near Apollo Beach.
The observation deck was built by Tampa Electric, a local power utility because the manatees like the warm water released by their power station.
NY Yankees Spring Training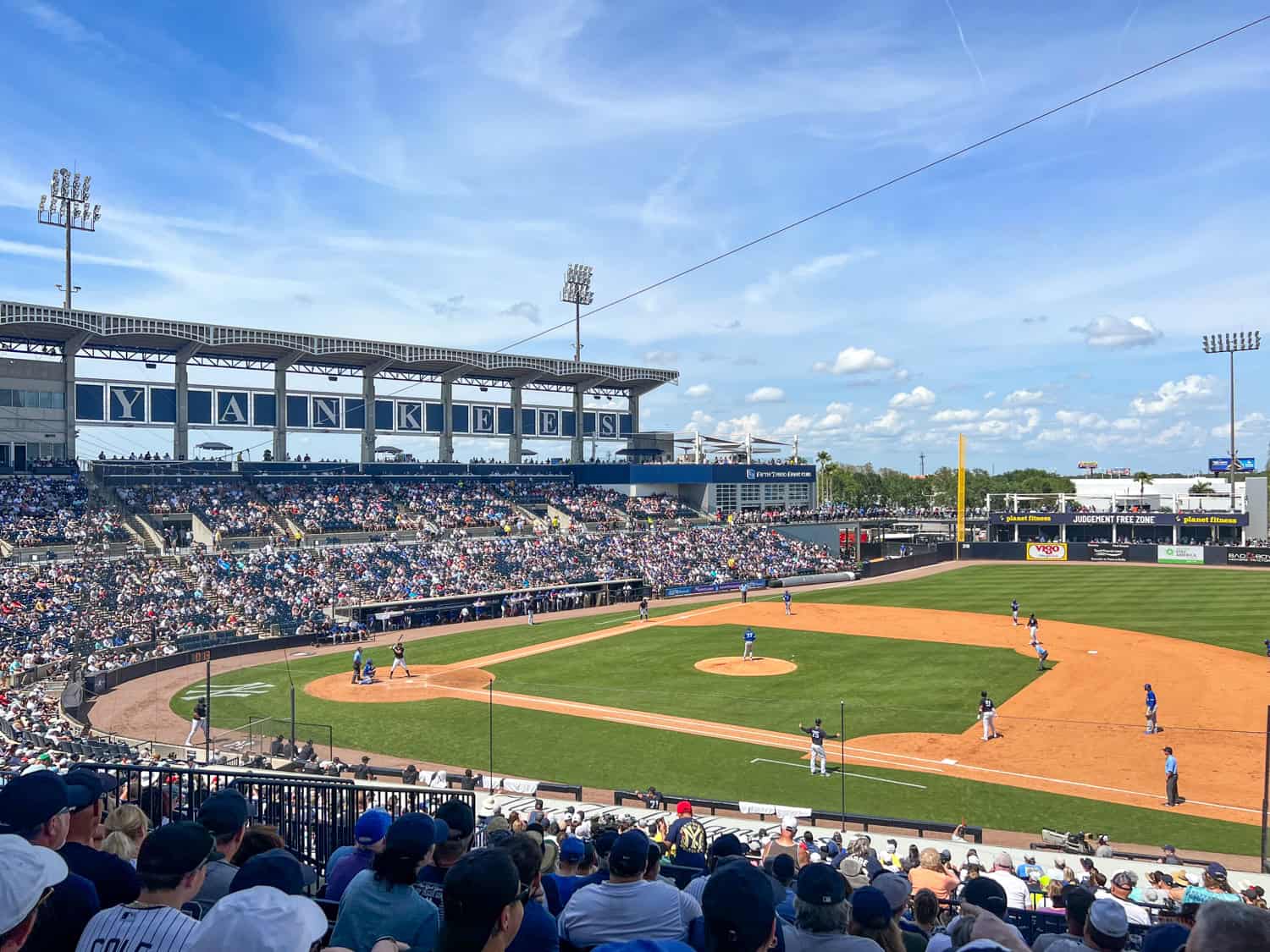 I grew up in New York, attending Yankee games in the Bronx. So, when my parents retired to the Tampa area, going to Yankee spring training games at George Steinbrenner Field became our new tradition.
Every February and March, the Yankees warm up by playing opponents in Tampa.
The weather is reliably fantastic. And you're closer to the action since the baseball stadium is much smaller than Yankee Stadium.
Pool Time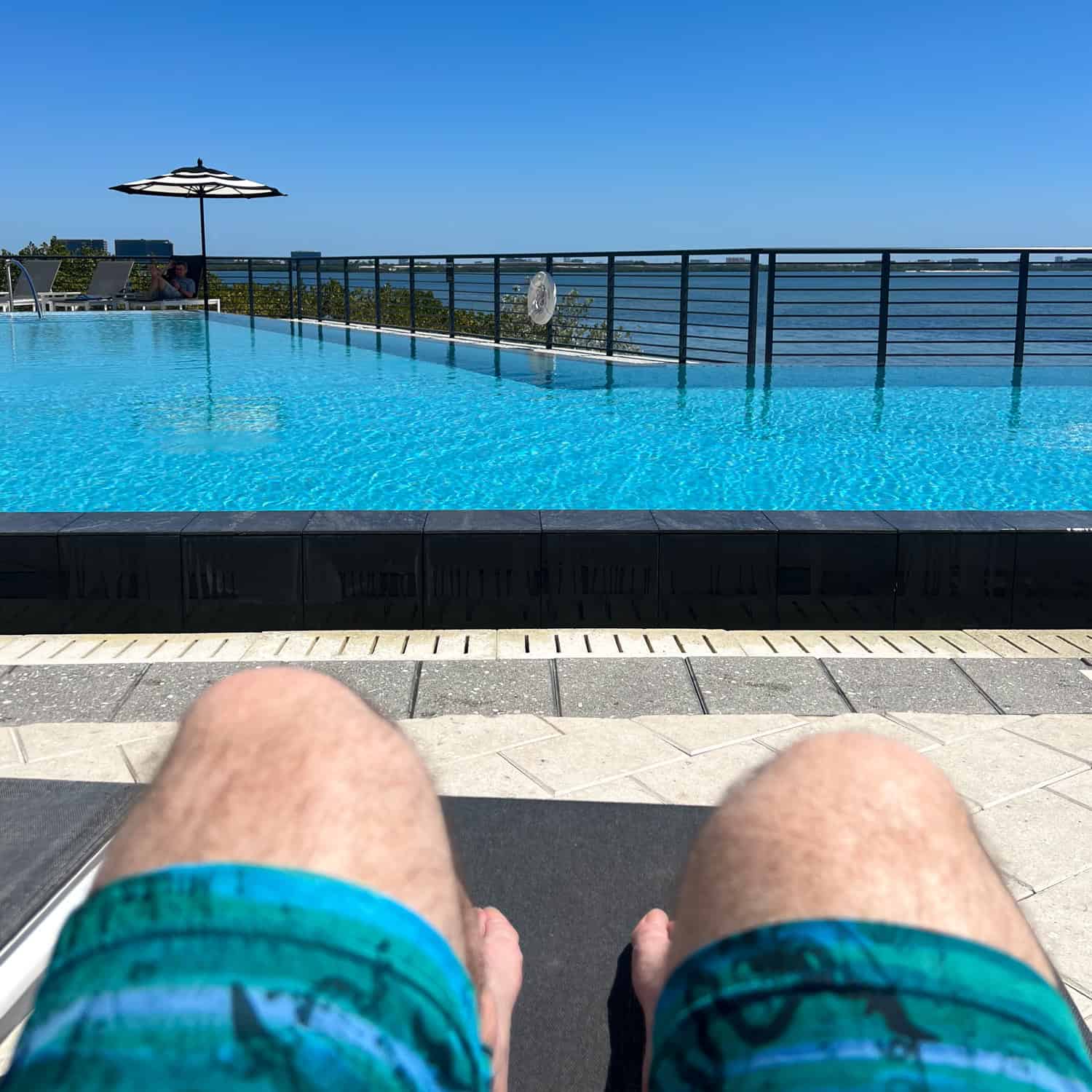 Lounging by the pool is one of the most relaxing outdoor activities in Tampa, and if you pick a hotel with a good one, you may not want to leave!
At least that's how I felt staying at The CURRENT Hotel, which has a lovely pool deck and beautiful views of Tampa Bay, too.
***
The best things to do in Tampa are outdoors, taking advantage of the extensive waterfront and fantastic year-round weather.
Whether you're looking for an adrenaline rush at one of Tampa's theme parks or water parks or simply a fun spot to grab a drink and watch the sunset, the city has you covered.
_____
Some of the experiences in this story resulted from a press trip organized by Visit Tampa Bay.
Dave is the Founder and Editor in Chief of Go Backpacking and Feastio. He's been to 66 countries and lived in Colombia and Peru. Read the full story of how he became a travel blogger.
Planning a trip? Go Backpacking recommends: