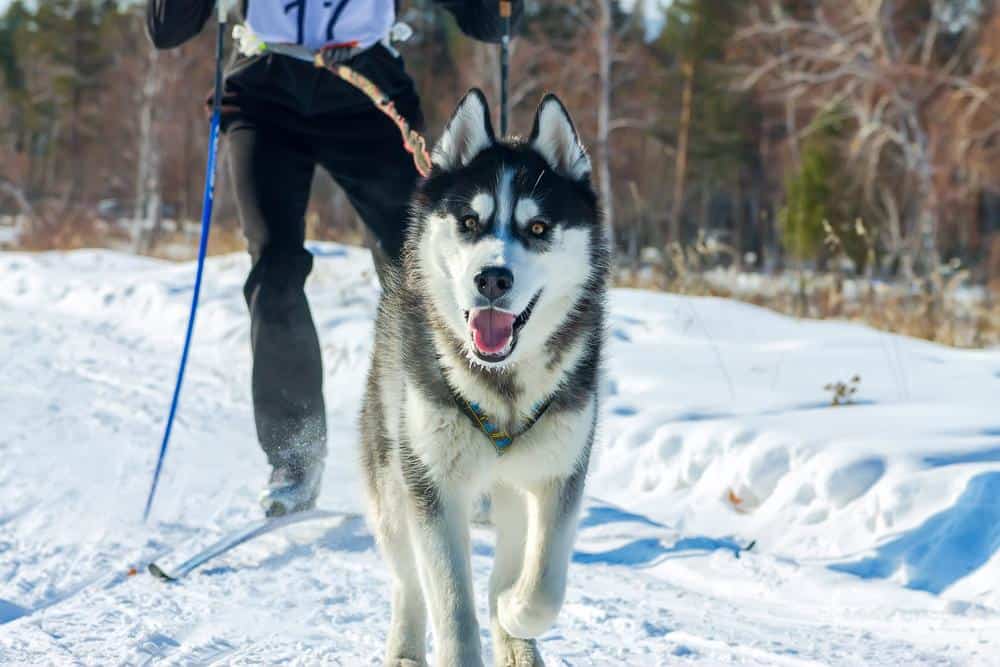 You already know that being outside is good for your physical and mental health.
The experts say that time spent in the fresh air can help boost energy, lower stress, and improve your mood.
And there's an easy way to double-down on the benefits of being outside — take your pup along with you!
Yep, just like getting some fresh air, time spent with your four-legged pal brings some pretty amazing perks, like reduced stress and better cardiovascular health. Sign us up!
1. Skijoring
Break out your merino wool base layer and get your four-legged family member some doggie fleece because winter is as good a time as any to enjoy the brisk air with Fido.
Skijoring is a Norwegian sport that combines cross-country skiing with dog sledding.
The dog wears a harness and effectively tows his ski-wearing human for all sorts of fun and plenty of exercise for the both of you.
Note that skijoring is a serious workout, so leave it to the healthy, athletic dogs only.
2. Go Dock-Diving
Dock-diving is another excellent workout for the canine companion who can't stay out of the water.
It involves tossing a toy off a dock and seeing how far and high your pup will jump to retrieve it.
While this can be a fun, relaxing activity at the lake, it can also get super-competitive with organized events and leagues.
If you've got a pup who excels in athleticism, get ready to win a few trophies.
3. Hit the Dog Park
Running, playing, and exploring with other pets is undoubtedly great for your dog, but it may be good for you, too.
Time spent at the pup park is a great way to get exercise yourself and even meet new, like-minded people (AKA: other dog-lovers).
Oh yeah, and you'll also get to mingle with some cute pups while you're there.
Try to check out different dog parks in your area, so you don't get bored of the same old scenery.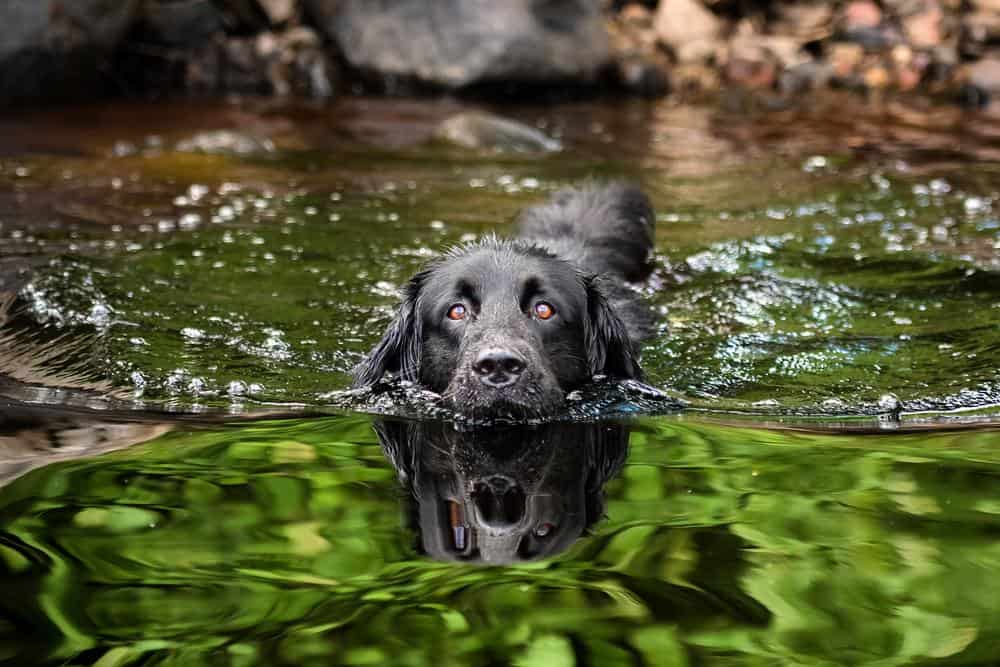 4. Go Swimming
Swimming is, without a doubt, one of the best ways to exercise for both you and your pup.
The best part about it is that it's relatively gentle on the joints, which means you can use it to strengthen and condition older dogs who have arthritis and achy hips or knees.
Younger pups can burn off a ton of energy and build strength by swimming laps or fetching a floaty toy.
Although it seems that swimming would be intuitive for dogs, remember that you do have to teach them to swim and be comfortable with the water.
5. Try an Agility Course
Teach your dog how to maneuver through various obstacles with a fun agility course.
You can set yourself up in your backyard or find a setup course at local parks, dog parks, and dog training facilities.
Teaching your furry friend agility not only helps them burn off excess energy and calories but also helps strengthen your bond.
Make sure to bring plenty of healthy treats (for encouragement) and water.
6. Take a Hike
Hiking is one of the best ways to work out, get some fresh air, and bond with your pup, which is why it's one of the most popular dog-and-owner activities.
Whether you go for a day hike or embark on a long overnight journey, hiking puts you in a great position to enjoy some of the best and most unspoiled views.
Make sure you're prepared for a trek with some quality merino wool apparel and plenty of water for the both of you.
Note that not all hiking trails are suitable for pets.
Slippery, rocky terrain, and protected wildlife areas may not be the best environment for your dog, so make sure you always get your miles in at dog-friendly parks.
7. Hunt for Treasure
You don't have to own a bloodhound to sniff out buried treasure! All four-legged friends can accompany you on a fun treasure hunt, especially if you go geocaching.
Nicknamed "the world's biggest treasure hunt," geocaching involves using an app — which provides guidance and coordinates — to discover treasure or "caches" hidden around your area.
There are millions of these caches stashed all over the world, so you and your dog can spend ample time discovering them in your city.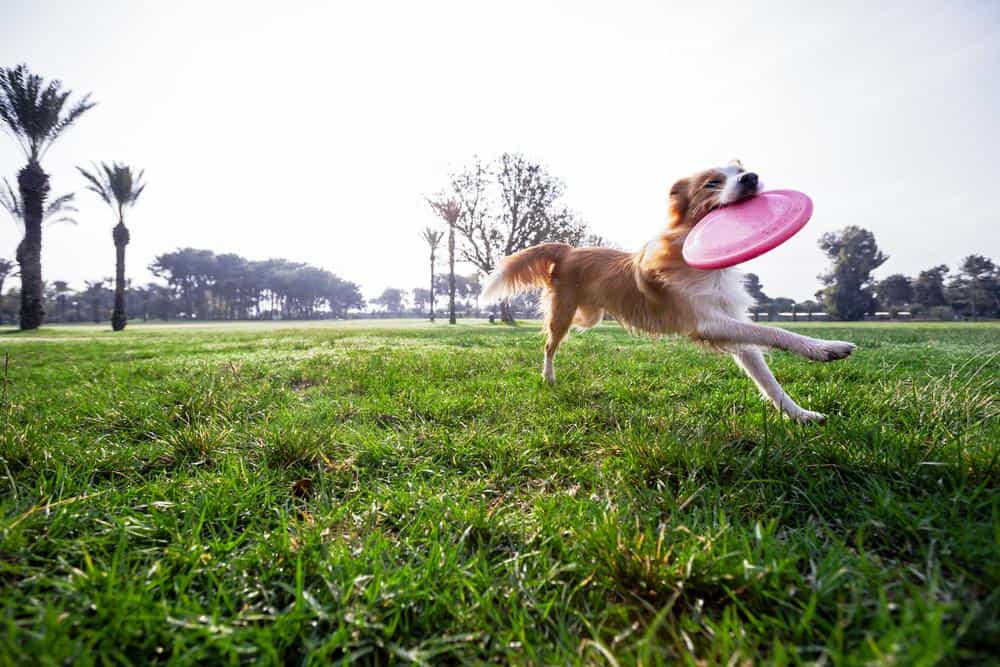 8. Toss the Frisbee
There's no better way to rile up a retriever (or any breed) than with a good old-fashioned game of fetch.
But tossing an old tennis ball isn't always the most fun for you, so switch things up with a frisbee.
This is another one of those activities that are best left to the young, energetic, and athletic pups.
It involves a lot of sprinting and jumping, which could agitate arthritis, hip dysplasia, and other joint issues in order or sedentary dogs.
9. Go on a Bike Ride
If you're a fan of cruising on two wheels and you've got a brave, athletic pup, consider investing in a dog bike leash so the two of you can go rolling together.
Note that this requires a bit of training and practice, so don't expect your dog to get it right away.
It's essential to take it slow and start on a quiet, low-traffic trail or street with few distractions.
10. Play Tug of War
What dog doesn't love a good round of tug of war? Contrary to what you might have heard, the experts say that this game helps dogs release pent-up energy and can provide them with some much-needed mental stimulation.
Just make sure that you play in a way that protects your dog's mouth and teeth.
Don't use any hard objects (no sticks or bones), and don't pull too hard. In other words, it's best to let Fido win.
There are few things as wholly pure as time spent with an animal and time spent outdoors.
Combining the two is an excellent way to double down on the good stuff for your physical and mental health.
Whether it's a quick stroll in the neighborhood or a lesson in dock-jumping, you'll get so much out of enjoying the fresh air with your furry friend.
______
This story is brought to you in partnership with Ibex.
Planning a trip? Go Backpacking recommends: