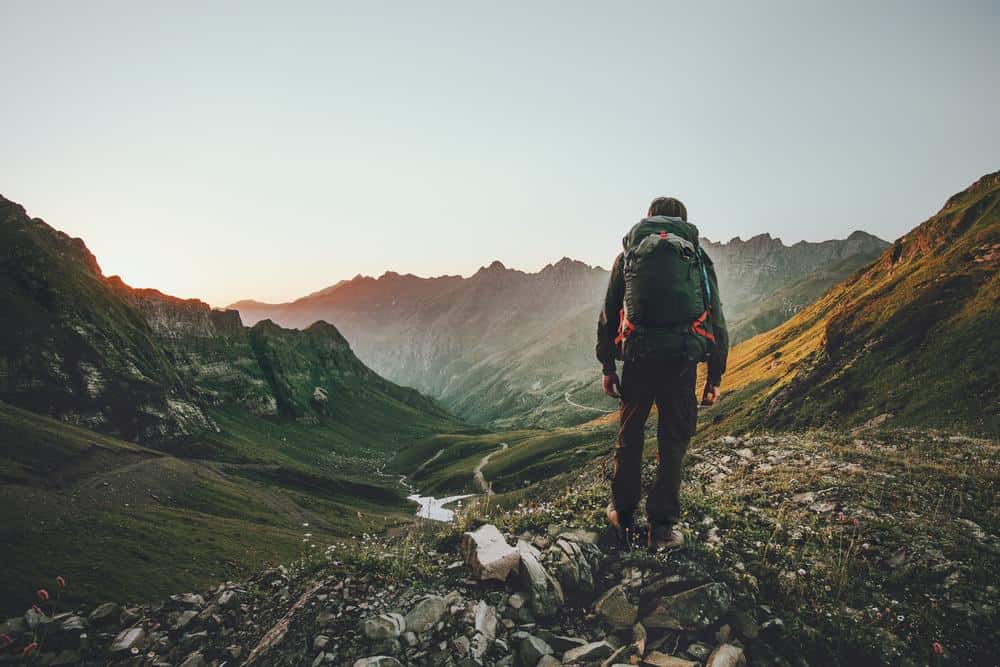 Want to soak up some serene solitude? Go for a hike by yourself!
Solo hiking is without a doubt one of the best ways to sink into a state of calm and capture some blissfully awe-inspiring views with no one around to spoil them.
On the other hand, solo hiking presents some risks that you wouldn't have to think about if you were to head out on the trail with a group of friends.
With the right hiking apparel, like merino wool clothes, and some helpful tips, you can safely conquer the trails on your own.
Here are a few crucial things to keep in mind should you decide to head out unaccompanied.
1. Tell at least two people where you're going
The most important rule of solo wilderness exploration? Tell people where you're going and for how long you plan to be gone.
Make sure to be as specific as possible in terms of your route plans. It's best to send your plans via email or text, so there's no confusion.
2. Follow the Principles of Leave No Trace
The Seven Principles of Leave No Trace serve as a framework for safely enjoying the outdoors without damaging the natural environment.
Not only can they help us preserve and respect natural areas, but they can also help ensure that we hike safely wherever we go, whether alone or as a group.
The first principle is Plan Ahead and Prepare. If you're reading this, we're willing to bet you're already doing just that!
3. Bring your phone
We know that part of the reason you're going off the grid on your own is that you want to disconnect—no shame in that.
But your phone can serve as quite a valuable tool for communication and wayfinding, so you should always bring it with you when you head out on the trail.
Of course, there's no guarantee that you'll have cell phone service, which is why you should bring a personal locator beacon with you for longer hikes. This leads us to our next tip.
4. Bring a personal locator beacon
Personal locator beacons (EPIRBs) are devices that can be used to alert search and rescue services in an emergency.
Since they run on satellites, they can pinpoint your location in even the most far-off locales.
These devices have dropped in price significantly over the past few years, so they're a viable option for casual and serious hikers alike, especially on overnight and backpacking adventures.
5. Bring additional emergency signaling devices
In it for the long haul? You don't want to rely on your phone, which probably won't work if you're in a remote area, to signal to others you're in distress.
Make sure to pack an emergency kit that contains multiple forms of emergency signaling, including a whistle, flares, and stormproof matches, so that you can start a fire.
6. Stay on the trail
When you're feeling adventurous, going off-route can be super tempting. Indeed, many of the most pristine and unspoiled views are found off the beaten path.
But trails exist for a few important reasons — to keep you safe and easy to locate in the event of an emergency and to protect the natural habitat surrounding the trail from damage.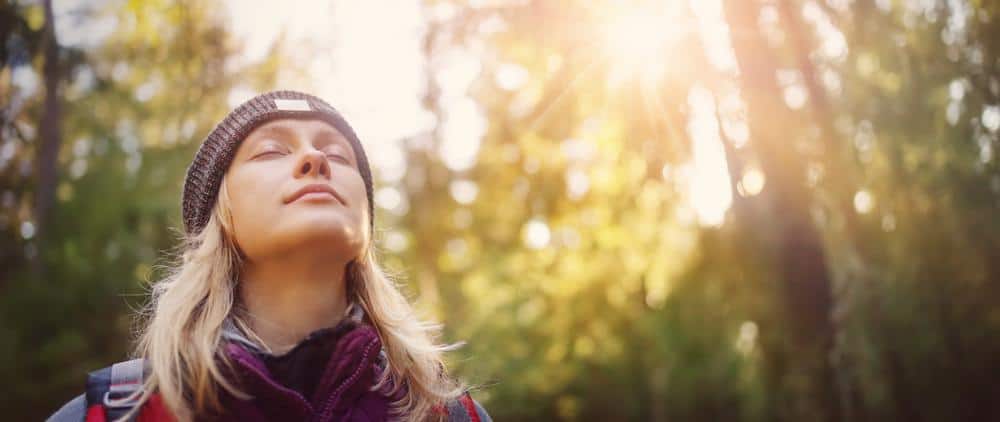 7. Skip the headphones
We all love getting in the zone with a great playlist while on a relaxing walk, run, or bike ride, but wearing headphones is not a good idea while traversing trails on your own.
Listening to loud music or podcasts can leave you vulnerable to predators and wildlife and prevent you from hearing when something or someone approaches.
On top of that, it deprives you of the soothing sounds of nature!
8. Wear lightweight, thin clothing
As tempting as it is to pile on the heavy gear, coats, hats, scarves, and even sunglasses that are too big and bulky can get in your way, preventing you from moving naturally and even compromising your range of vision.
Instead, stick to thin, lightweight apparel that lets you move freely. We recommend layering up in merino wool because this material can thermoregulate and adapt to a wide range of temperatures yet is relatively thin, breathable, and lightweight for total comfort and safety.
9. Layer up
Layering is crucial whether you're hiking alone or as part of a group, as it can help you adjust to whatever Mother Nature throws your way — whether it be an unexpected downpour or the chill after dark.
Wear a base layer coupled with a merino wool mid layer. This mid-layer option is a fine choice because it can serve as both an insulating layer and a comfortable, protective top layer should you get too hot.
Merino wool also helps control sweat and odors, so you feel great along your journey.
10. Pack a first-aid kit
Scrapes, falls, cuts and bruises are par for the trail, so make sure you pack a first-aid kit just in case.
While you can easily find affordable options, you can also make your own hiking first-aid kit relatively cheaply.
Make sure to include bandages, gauze, a multitool with scissors, safety pins, pain relievers, antibiotic ointment, and more of the basics.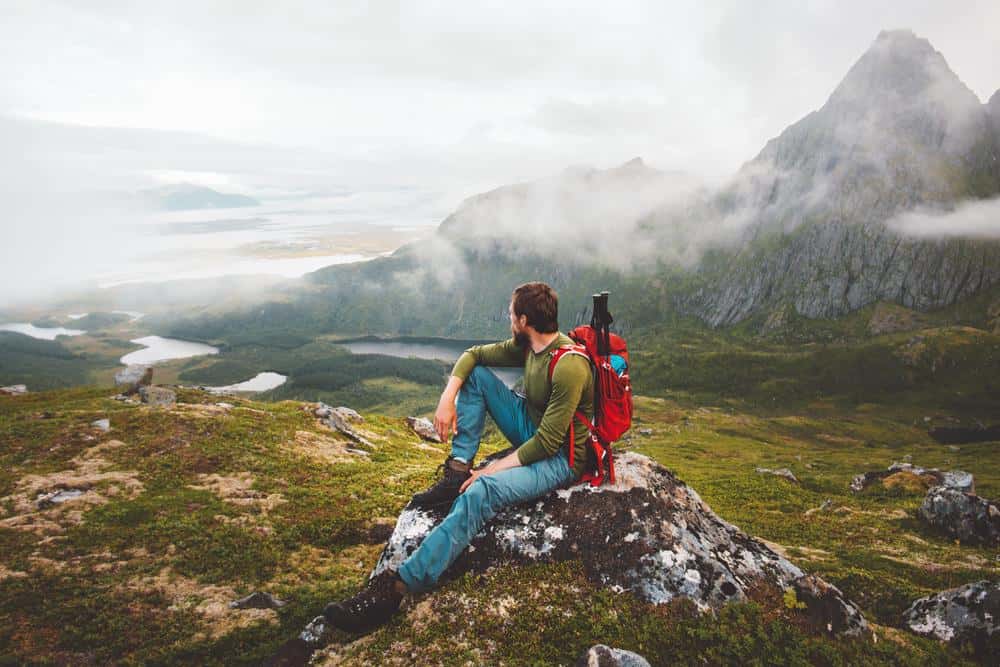 11. Bring a paper map and a compass
Even if you know the trail better than anyone and have hiked it a dozen times, you still want to make sure you bring along some wayfinding basics just in case you lose your way.
A laminated paper map is always a safe bet. Be sure to pack a compass as well.
12. Don't push yourself too far
It's not a good idea to try out an especially tough trek or go far out of your physical and mental comfort zone by yourself.
You might consider inviting a friend along to tackle a specific route before you attempt to conquer it on your own.
13. Don't Forget the Selfie Stick
Are you heading somewhere photo-worthy? Don't risk missing out on the photo op of a lifetime!
Make sure you pack your selfie stick or a travel-friendly tripod so you can capture the memory for a lifetime.
_____
This story is brought to you in partnership with Ibex.
Planning a trip? Go Backpacking recommends: