Have you been planning and budgeting for a summer vacation? It's the perfect time for families to head outside because the kids are out of school, and the weather is warm.
One of the hardest decisions you'll have is where to go. You may plan to visit various destinations across the country or prefer to stay close to home.
One family-friendly destination that is centrally located and accessible is Pigeon Forge, Tennessee.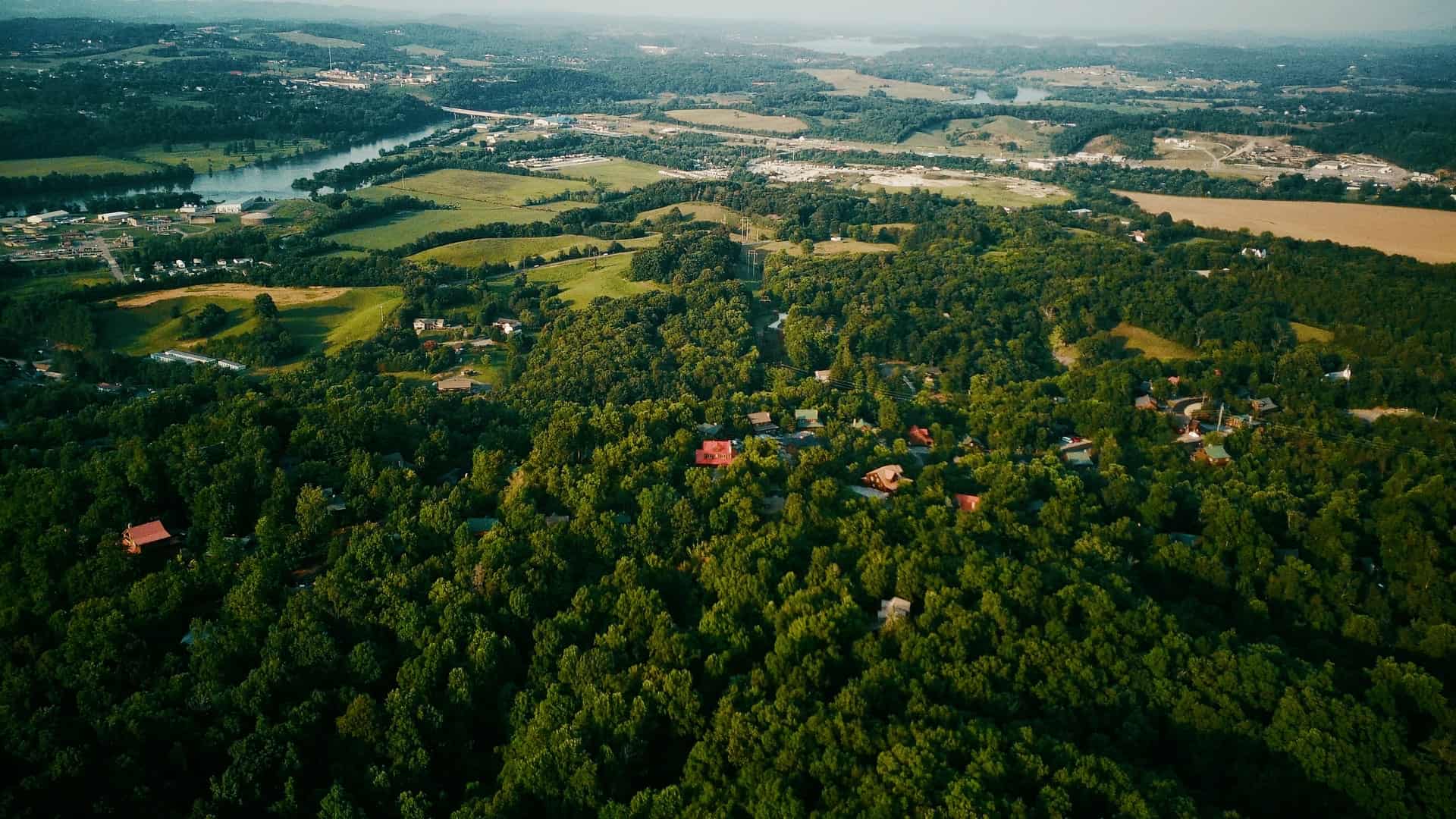 Whether you're a seasoned Pigeon Forge visitor or a first-timer, various fun and exciting activities are available. Let's explore some of them below.
Discover Pigeon Forge, Tennessee
1. Live Performances and Shows
You'll enjoy Pigeon Forge if you enjoy country music and live performances.
There's a delightful theater venue that combines the two. Some of its popular performances include the Magic Beyond Belief and The Smoky Mountain Opry Variety Show, featuring lasers and flying musicians.
If you're visiting during the winter holidays, don't miss the Christmas-centered production and its various performances in the morning. You can enjoy the action on stage as it unfolds, no matter the season.
As for the live-action Pigeon Forge shows, you can choose between Lumberjack Feud vs. the Hatfield and McCoy Feud. It all boils down to whether you like reality TV or silly homey humor.
Hatfield and McCoy is a dinner show that takes your traditional sit-down restaurant experience to the next level. On the other hand, the Lumberjacks' Feud is an Adventure Park that is entirely outdoors.
There are logger sports like log rolling and speed climbing, the Timber Towers, and The Flying Ox, a unique zipline roller coaster, on a two-hour pass for loggers.
Both shows offer entertainment, so there's no right or wrong option.
2. Magnificent Views
Pigeon Forge resides in the heart of the Great Smoky Mountains. The small town, surrounded by nature's best, offers relaxing and refreshing vibes to anyone wishing to take a break from the hustle and bustle of city life.
If you're out for a relaxing yet adventurous vacation, visiting the Great Smoky Mountains National Park and one of its hikes (extended for 800 miles) will be a perfect fit.
There are several other sightseeing spots available along this scenic route. Don't forget to enjoy the breathtaking views and take pictures of the mountain tops.
3. Plenty of Entertainment
Pigeon Forge has so many amusement parks and arcades that it has become the most popular vacation spot for many families and tourists in just a few years.
No matter what time of the year you visit, you won't be bored or run out of things to do in Pigeon Forge.
These include mini-golf, snowball fights, bumper cars, and go-karting. This place promises all the thrills and chills.
Pigeon Forge has eight different go-kart businesses. Each one is different, with some having indoor tracks and others with roller coaster-inspired go-kart tracks.
Dollywood is another popular Pigeon Forge attraction. Among the rides at the theme park are rollercoasters of all kinds. There is also a waterpark with some of the most extreme slides in the country.
In addition, you can enjoy upscale spas, luxurious pools, a full-service fitness center, kid-friendly activities, and plenty of shopping opportunities.
Pigeon Forge also has many fascinating museums. Highlights of the trip would include the Hollywood Wax Museum, where you can pose with some of your favorite celebrities.
Another museum you can explore is the Alcatraz East Crime Museum. In addition, the famous Titanic Museum visit is educational and entertaining.
Its one-of-a-kind attraction is snow tubing – the most popular in the U.S. There are 15 snow-covered lanes, a snowman-building area, and a snowball pit.
Indoor temperatures will remain between 60 and 70 degrees year-round, so guests won't have to bundle up too much.
The Mountain Mile is the ultimate shopping and entertainment arena. It has plenty of shops and restaurants and features entertainment options like arcades, sports bars, bowling alleys, and gastropubs.
The highlight of this mall is the Mountain Monster – a 200-foot thrill ride for thrill-seekers of all ages.
4. Unparalleled Dining
There are hundreds of restaurants in Pigeon Forge to satisfy everyone's palates. Pancake houses are usually associated with mountain resort towns – a popular dining choice.
You can also enjoy a pizza or burger while drinking a microbrew at the Smoky Mountain Brewery. Alternatively, you can visit The Old Mill, an authentic family restaurant since the 1830s.
5. Affordable Lodging
Pigeon Forge offers a variety of accommodations to suit all budgets. They have everything, whether you prefer a motel or an independent cabin. Many people prefer the fantastic log cabins, the place's specialty.
Surrounded by nature, these cabins are a treat, offering amenities like Jacuzzis, spas, and game rooms inside.
Whether visiting with family, a partner, or solo, you'll find affordable accommodation in the picturesque Smoky Mountains.
6. Soft on Travel Budget
Pigeon Forge is a family vacation destination that is eco-friendly, affordable, and conveniently located in East Tennessee.
No matter where you're visiting, you'll have to travel one-third of the United States, less than a two-day drive.
The savings on gas and plane tickets will undoubtedly add to the excitement and will be convincing enough to pack right now.
7. A Nightlife Not To Be Missed
Who says "nightlife" is for adults only? You want to make every second count when you're out on holiday. Pigeon Forge has a nightlife that isn't age-restricted.
Even after dark, there are still a lot of places where you can visit with family and have a thrilling time. A beautiful fountain show is available at the Island at Pigeon Forge.
The several nozzles of this fountain reach as high as 60 feet in the air, dancing to the music in perfectly synchronized movements.
This colorful spectacle will delight the spectators and add to the list of memorable family moments.
8. Nearby Destinations
There are unlimited exciting destinations outside the boundaries of the Great Smoky Mountains National Park.
Either spend an afternoon hiking to a spectacular waterfall or drive through Cades Cove in hopes of spotting a black bear or elk; you'll find much to explore outside Pigeon Forge.
In a Nutshell
A gateway to heaven: Pigeon Forge is a hub of entertainment and picturesque spots.
With its breathtaking views of the Smokies to affordable accommodations amid nature, this place creates an atmosphere of relaxation and serenity unlike any other.
Additionally, there are so many things to do in the town, which offers something for everyone. You'll find numerous attractions such as Ripley's Aquarium, National Park, Mountain Mile, and Dollywood.
The variety of malls and outlet stores here makes it an appealing shopping destination for shoppers of all ages.
Visitors can enjoy a hilarious dinner show and then play go-karts or laser tag with the kids. Overall, Pigeon Forge is a great place to make memories with your family that will last a lifetime.
_______
This story was brought to you in partnership with Hatfield & McCoy Dinner Feud.
Planning a trip? Go Backpacking recommends: