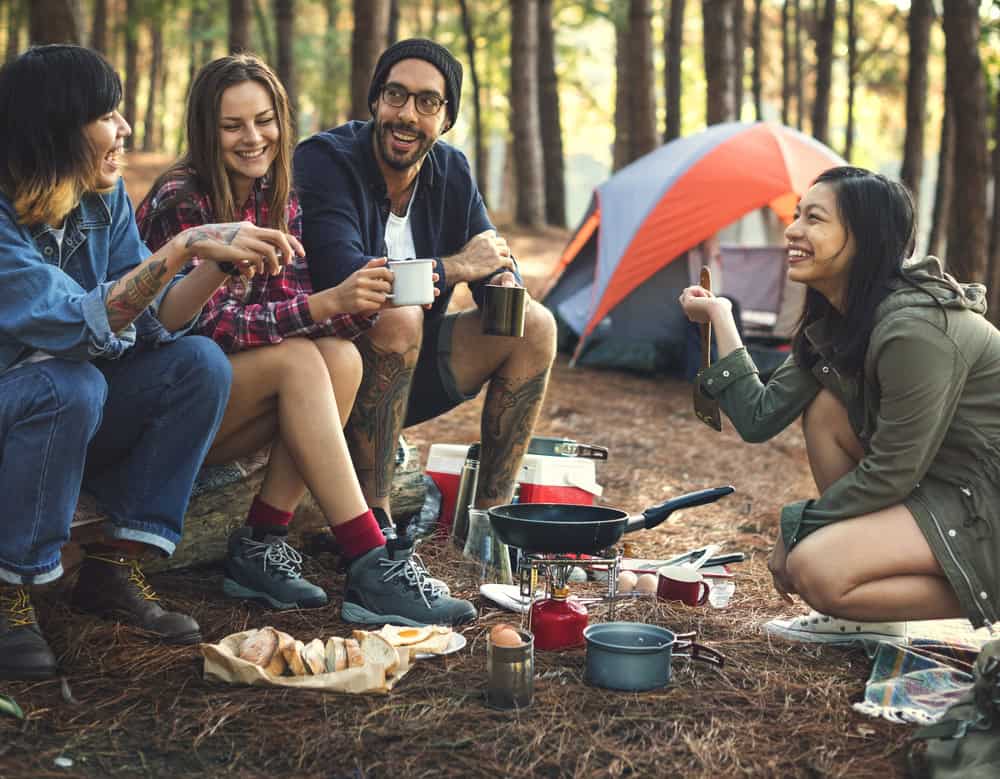 There's nothing quite like packing up your rucksack, loading up your tent and sleeping bag, and heading off camping.
For first-timers, the camping experience might seem daunting.
While there is certainly a lot to think about before you embark on your first camping trip, with the right planning, you can be sure that you have a safe and enjoyable time.
From choosing the right tents to selecting the right location and bringing enough supplies, many different elements need to come together to make your camping trip a success.
Preparation is everything, and you must create a checklist of your supplies before you go so you don't leave anything behind.
The last thing you want is to be out in the wilderness, putting your tent up only to find you forgot your pegs and poles.
Take the time to prepare, and your first camping trip will be memorable for all of the right reasons.
Let's take a look at five tips to help you plan your first successful camping trip.
Research Your Destination
While heading off into the unknown might sound alluring, it's much better to know where you are going and what to expect when you get there.
Take some time to research where you are heading to see what facilities might be in the area and any local rules, regulations, or potential dangers.
Practice Erecting Your Tent In Advance
No matter how easy the manufacturer tells you it is to put up a tent, it is always best to have a dry run before your first camping trip.
Find a flat area in your garden or at a local park and practice putting your tent up and packing it away.
Figuring this out now will ensure that everything goes smoothly when you're putting your tent up to sleep in it.
Be Prepared For The Elements
Check the local weather a few days in advance, so you know what to expect.
If it looks like there will be rain or strong winds, it is advisable to change the date and wait for more suitable conditions.
Even if the weather looks good, be sure to pack waterproofs and warm clothing, so you're prepared in case bad weather arrives unexpectedly.
Plan Your Menu
Cooking when you're camping is great fun, but it takes a little pre-planning. There are lots of great meals that you can cook or even prepare in advance.
However, be sure to avoid over-complicating your camping menu to make life easier for yourself and double-check your ingredients, so you don't leave anything behind.
That spaghetti bowl won't be as good if your pasta is left in a cabinet back home, and you'll be left to face hungry campers!
Pack Carefully
With so much to consider, it's's often easy for something to slip through the cracks when you're loading up the car or packing your rucksack.
Make a list and check it off carefully as you pack each item.
Don't leave your packing to the last minute, as you'll almost certainly leave something important behind.
Prepare For A Successful Maiden Camping Trip
Heading off on your first camping trip is an exciting time for anyone.
To ensure that it is a success, however, you must take the time to prepare properly in advance.
With the right preparations, you will be ready for anything that might come your way, and you and your fellow campers will be able to have a safe and enjoyable first-time camping trip.
______
This story was brought to you in partnership with Decathlon.
This post was written by a guest contributor. Please reference the author's byline in the post above for more information. If you would like to guest post on Go Backpacking, please read our submission guidelines. For information on advertising opportunities, go here.
Planning a trip? Go Backpacking recommends: