From the ashes of a war-torn Europe, Poland has risen to become one of the most popular countries for visitors on the continent. Traveling to Poland on a backpacker's budget is very doable.
You'll enjoy stunning scenery, vibrant cities, a rich culture, history and heritage, and excellent hospitality.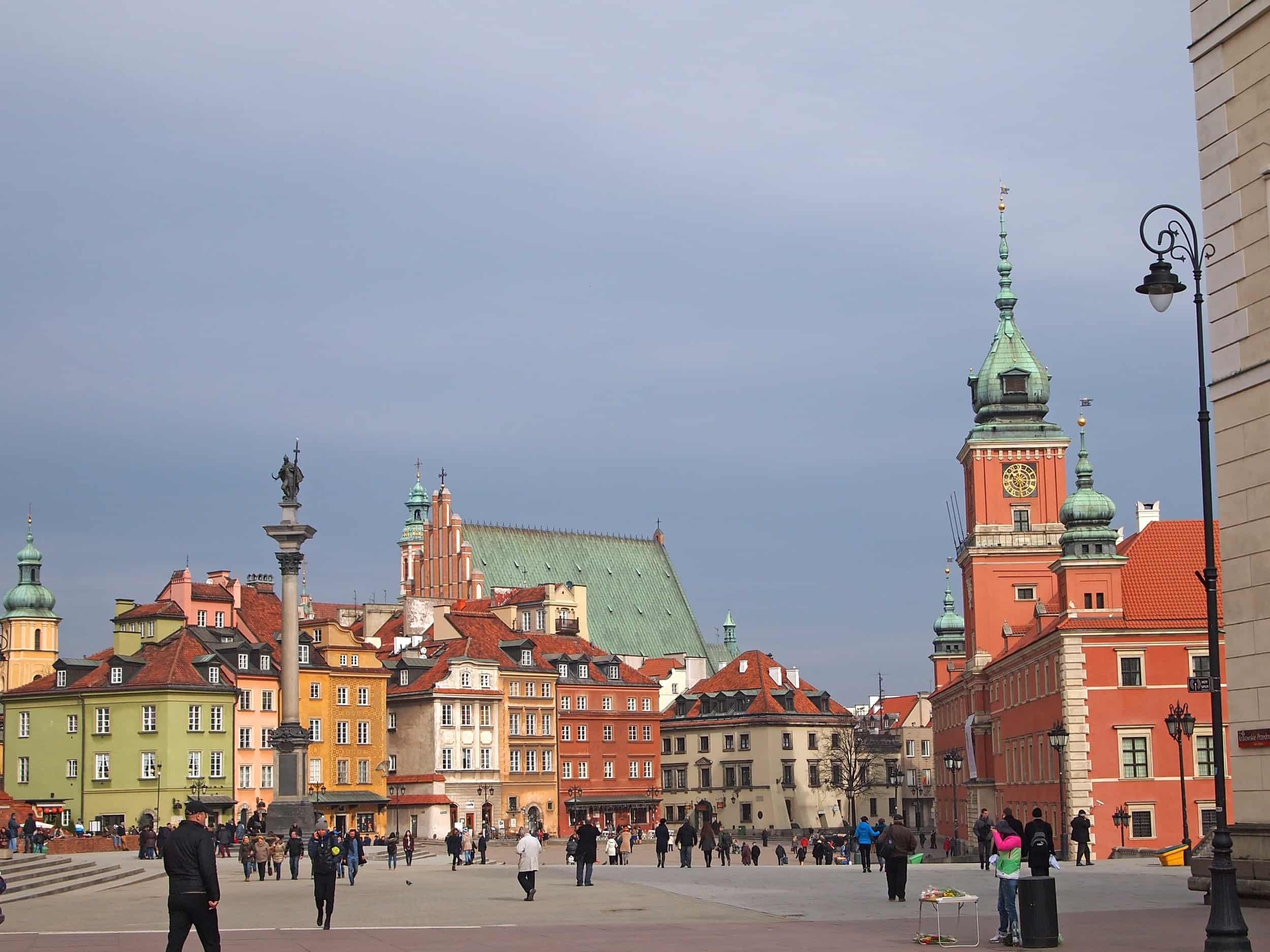 There's robust tourist infrastructure, good transport connections, and world-class accommodations available, and it is considerably cheaper than almost everywhere further west.
But as with all travel – costs can soon add up – and budget advice is always welcome.
With that in mind, we've decided to write this guide on how to travel to Poland on a budget.
It helps that we're actually from Poland, and although our budget blogging days are over in favor of adventure travel, we remember well how to spend one day in Warsaw for $21 and other such pearls of budgeting wisdom.
So, check out the following advice, and you will hopefully save yourself a stack of cash on your next visit to Poland.
Accommodation
First, you're going to want to source cheap places to stay while you're in Poland, as paying for the right accommodation when traveling is one of the biggest drains on your resources. Luckily, there are plenty of budget options here.
Hostels
Poland has a reliable network of world-class hostels, all at affordable prices, with Krakow, in particular, offering such an abundance of choices that it'll be tough to make a decision.
For a dorm bed in comfortable surroundings – you'll spend somewhere between $5-$15.
Couchsurfing
What's better than cheap accommodation? Free accommodation!
Poland has a great Couchsurfing network, and it's an awesome way to meet a local, make a new friend, and get insider tips on what to see and do to save depleting your travel funds.
But remember – while it is "free," always treat your host with respect – it's also nice to offer to cook or bring a gift to say thank you.
Airbnb / Homestays
Hugely popular in rural areas – farm stays are all the rage in Poland. "Agroturystyka" or "rural accommodation" is an inexpensive way to get out of the cities and explore Poland's beautiful countryside.
Failing that, Airbnb is a decent option to save some cash, too.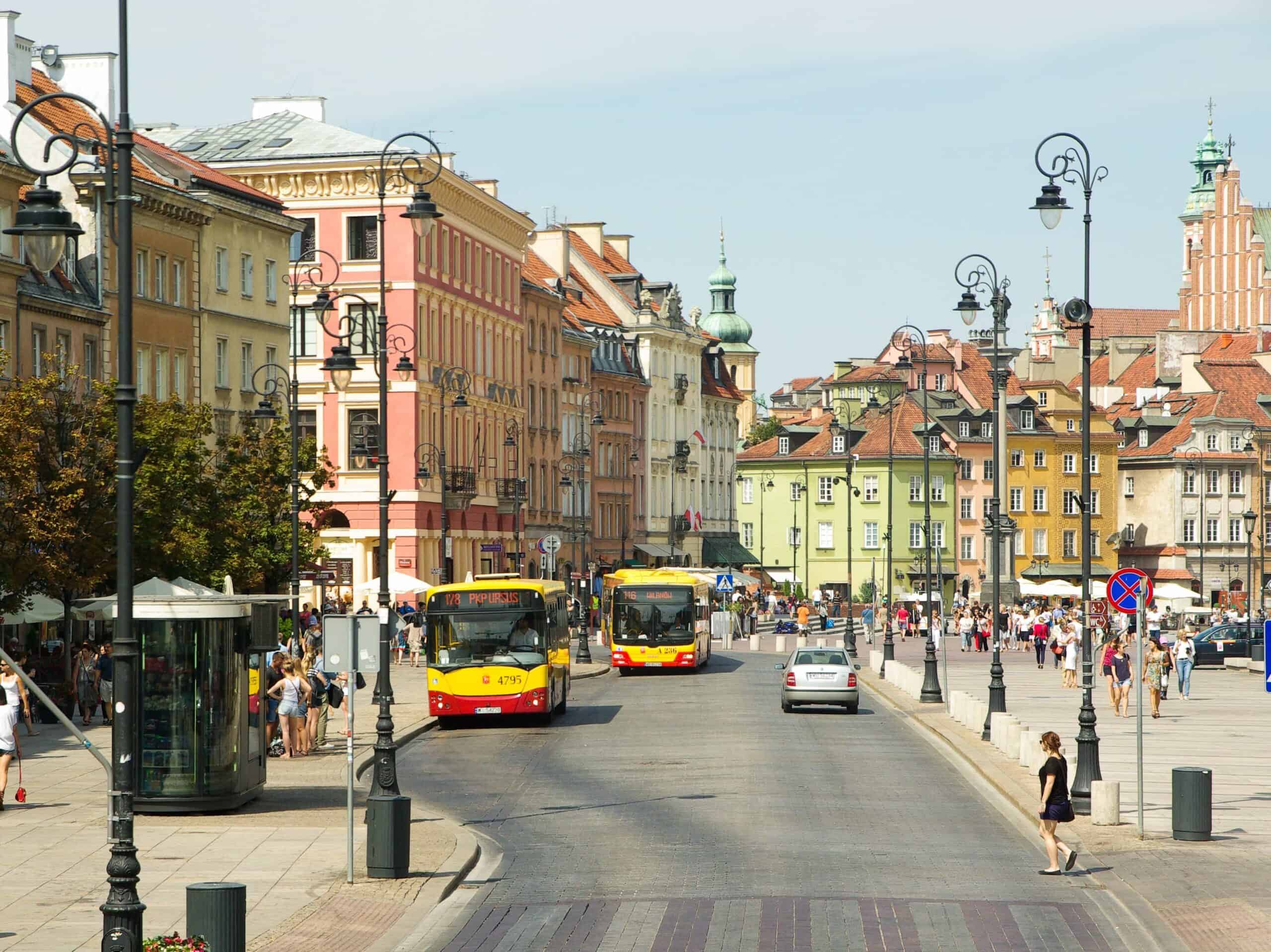 Getting Around Poland
Buses
While train service is available, the network isn't anywhere near as good as the bus system and is considerably more expensive.
There's stiff competition between the bus companies too, so it's possible to price the same route and choose the cheap option. FlixBus (Polski Bus) is the main operator.
Hitchhiking
This ancient form of getting around is still going strong in Poland and is an extremely popular, safe, and effective way of traveling.
In fact, Poland is one of the most hitch-friendly countries in Europe, if not the world. If you want to save – don't be afraid to try it.
Waiting times are low, drivers are friendly, and you'll get to your destination faster than any other mode of transport.
Ridesharing
If you're not quite comfortable hitching it, try a ridesharing app. Carpooling is booming in Poland, and it's a great way of getting around.
Try BlaBlaCar to check when and where people are setting off on their journey and need some company.
See also: Walking Among Ghosts at a Concentration Camp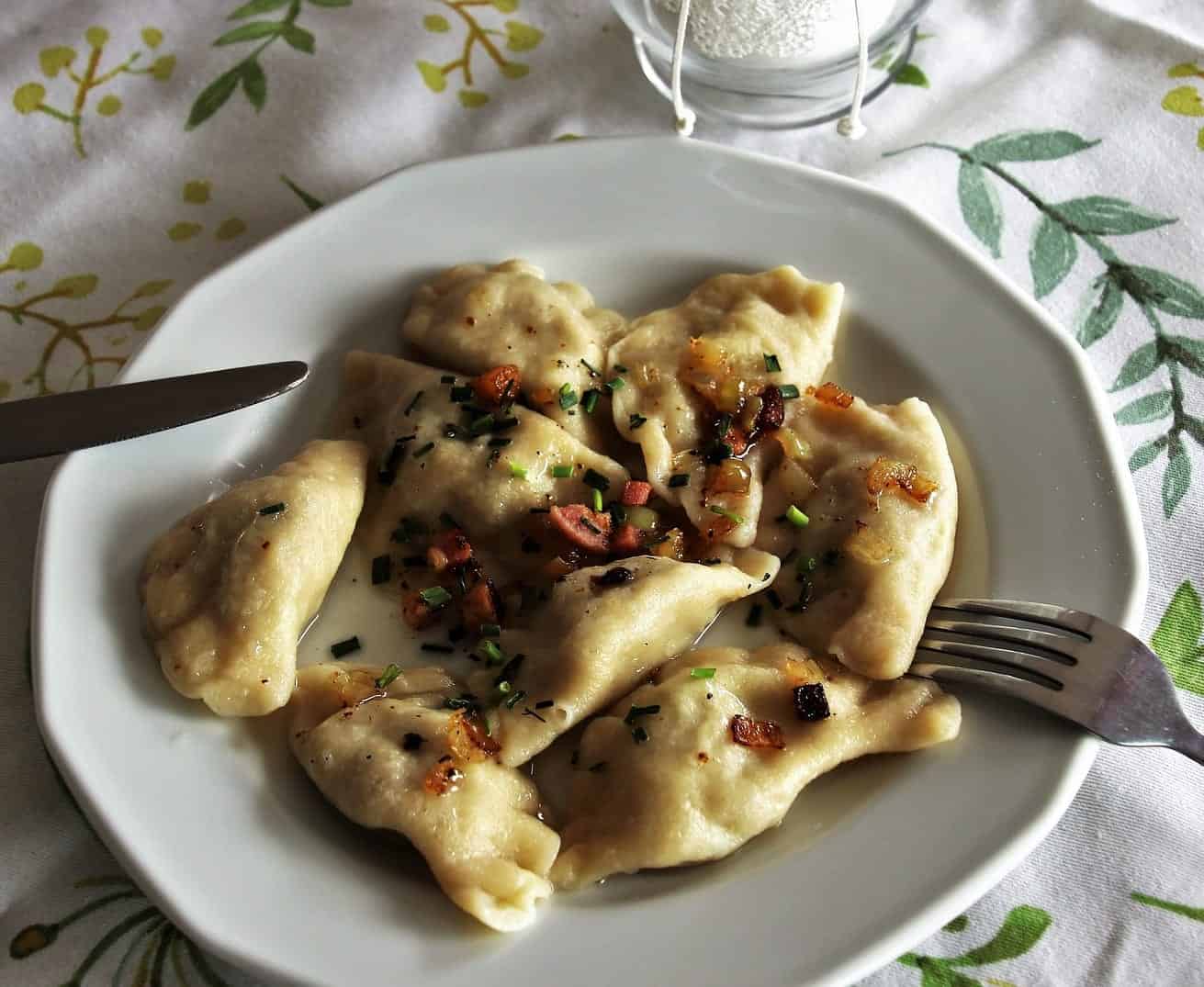 Food and Drink
Dining
I have two words for you – Milk Bars! Bar mleczne are the go-to place for cheap eats and low waiting times.
Expect a cafeteria vibe and tray service – but the food can be surprisingly delicious, considering you'll be paying under four dollars for it.
You'll be rubbing shoulders with the locals too – and a visit to Poland isn't complete without eating in one.
Alternatively, follow the students! Low-priced dining can often be found in and around university districts. And don't even think about ordering from a "tourist menu…"
Bars
It's extremely easy to get caught up in Poland's blossoming clubbing and pubbing scene, particularly in cities like Warsaw, Krakow, and Wroclaw.
But if you want to be exploring Wroclaw for less (or any vibrant Polish city for that matter), you should try and watch your drinking.
If you really must indulge, look out for happy hours and discounted drinks. Most bars will offer something of that ilk, especially in a party town like Krakow.
You'll no doubt run into large stag and hen groups, too – so be prepared for the inevitable!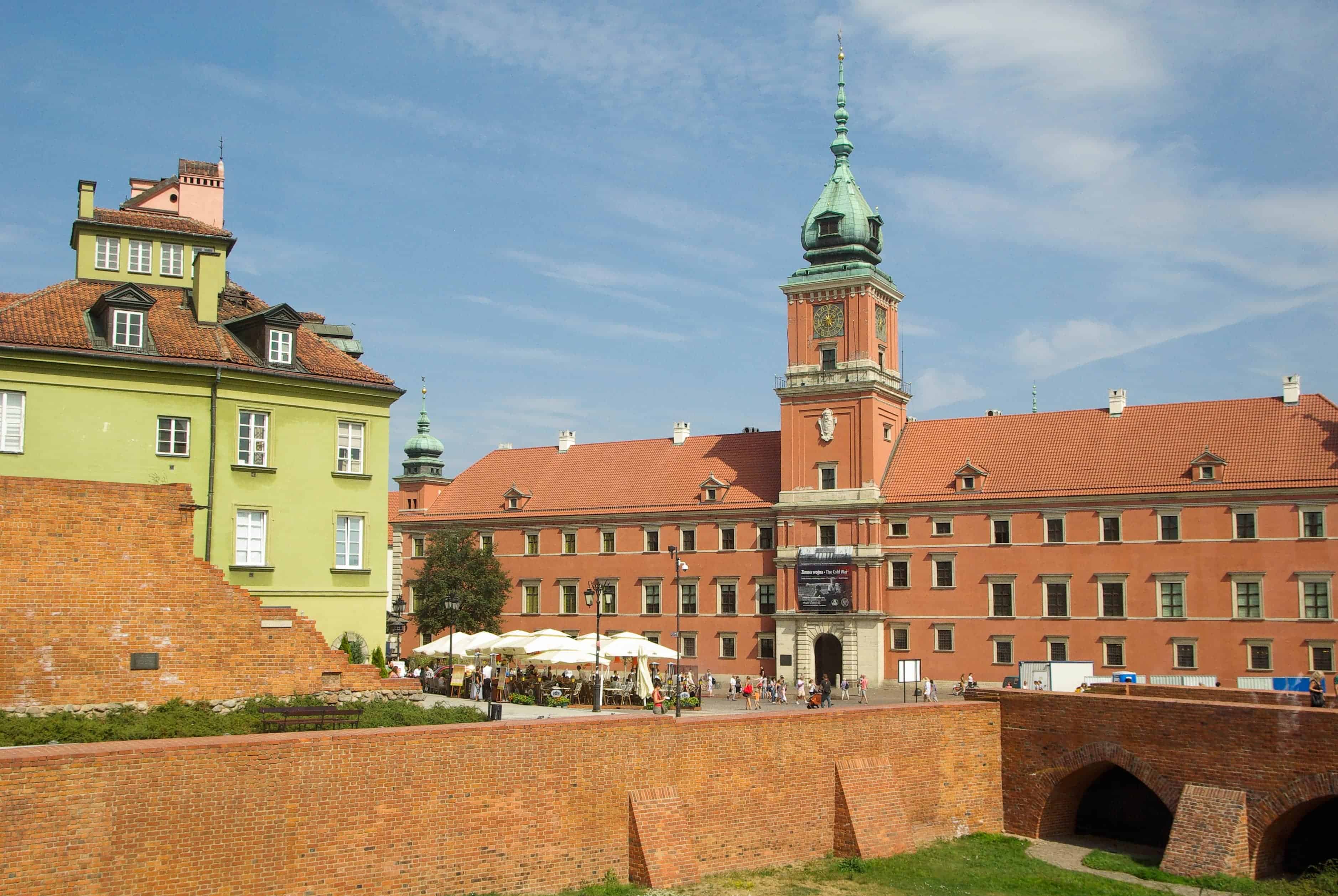 Sightseeing on a Budget
The Tourist Card
In the larger and more popular Polish cities, you should be able to pick up a tourist card.
This is essential if you're spending a few days there, as it will afford you cheap travel and discounted entry to many attractions and museums.
Pop into the local tourist information center to inquire about one.
Free Walking Tours
You can't go wrong with a free walking tour led by a knowledgeable local who is passionate about their city.
You'll find several options in most major tourist destinations, so go online or ask your accommodation for the best recommendations.
Remember, though – while it is "free," it is common courtesy to tip your guide at the end of the tour and show your appreciation.
Free Museum Days
Get a bit of culture in you and pay a visit to a museum on a free open day.
Most museums in the big cities will offer this awesome scheme, and you can check online at your current destination to see what's on offer during your stay there.
See also: Nazi Concentration Camps – Walking Among Ghosts in Poland
The Takeaway
As one of the most inexpensive countries in Europe, we're confident you can travel around Poland on a budget.
The country shouldn't do too much damage to your wallet, but it's always nice to have some insider tips.
We might be a bit biased, but it truly is a beautiful country and well worth spending as much time as possible there to get to know it, especially if you can experience the Polish Christmas traditions! Witamy w Polsce!

Agness, together with Cez, are best buddies hailing from Gdansk, Poland. They've been on the road since 2011 when they set up their popular adventure travel blog eTramping. They're expert budget travelers, but their real passion lies in bringing you the best in exciting and memorable experiences around the world. You can follow what they get up to on Facebook, Instagram, and Pinterest!
Planning a trip? Go Backpacking recommends: