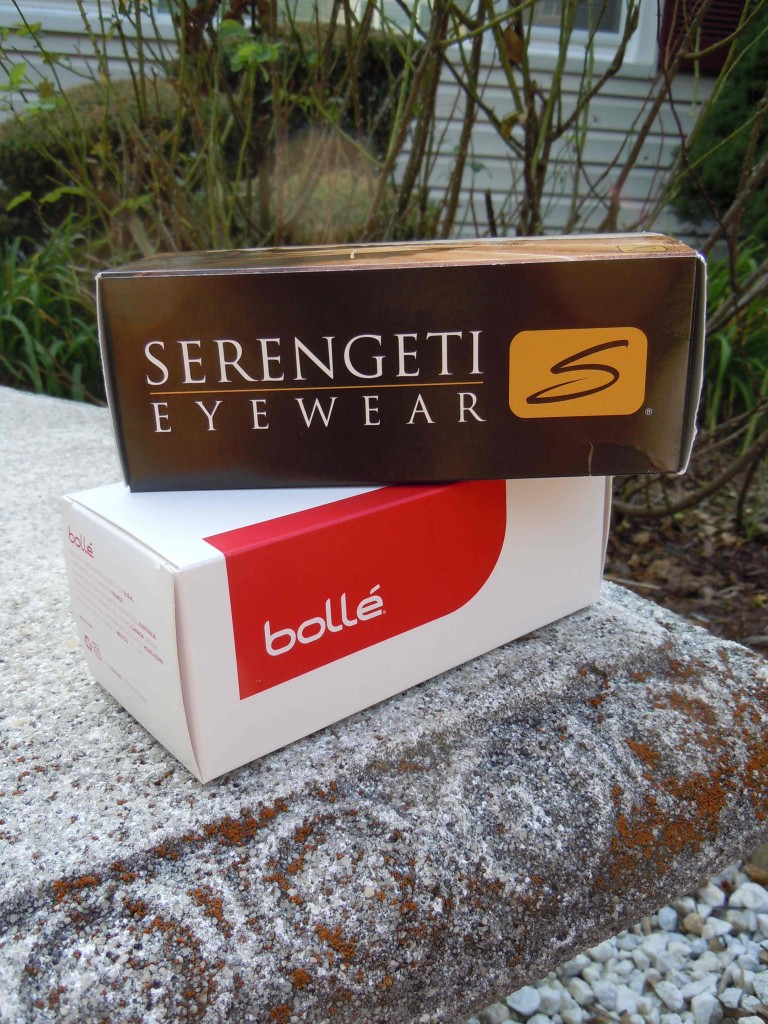 The box reads, "For wherever the road takes you." Perfect, I thought, as I opened it, put on the new Serengeti Siena glasses, and hopped into my packed car.
For those of you that were unaware, I just returned from a solo 6-week cross-country road trip. I drove through 32 states, stopped in 25 cities, and not surprisingly, had an absolutely phenomenal time. But those stories are for another day.
Today, it's all about the shades. Right before I left, I received the sunglasses I described above along with a pair of Bolle Dash sunglasses for review.
Both are lightweight, durable, and quite attractive. I wore the Serengeti Sienas while driving and was blown away by the quality.
As their catalog describes, all of the sunglasses in their new Sergenti line boast photochromatic, Spectral Control, and polarization technology which makes driving in direct sunlight a breeze.
Not to mention that with this line's particular flex metal design, I often forgot I was wearing anything at all.
Next, I tried the sportier Bolle Dashes, of which I'd reserved for the many hikes I took throughout the beautiful American terrain.
With a sleek and modern design, this model is certainly made for the stylish adventure-seeker.
Technologically, they offer moisture-absorbing Thermogrip temple tips and nose pads, b20.3 polycarbonate lenses for "category-leading visual clarity", and a Carbo Glass industrial strength coating to protect against scratches.
If they sound amazing, they truly are. My only complaint is the lens size although I'm convinced that has to do with the generational trend of Hollywood mega-shades.
All in all, I think that these sunglasses are a good investment for the everyday traveler.
They're very comfortable, appropriately priced for their high quality, and stylish (a forgotten detail common amongst the most lightweight packers).
The Siena sunglasses retail for between $200 and $260, depending on the style and can be purchased online at Serengeti Eyewear.
The Dash sunglasses retail for $110 and are available at Bolle.com. Drive on.
Danielle is a globetrotter with a healthy appetite. In addition to writing about her travel and foodie experiences, she enjoys reading, indulging in the arts, and channeling her inner-yogi. Read more from Danielle at her blog, Danielle Abroad.
Planning a trip? Go Backpacking recommends: