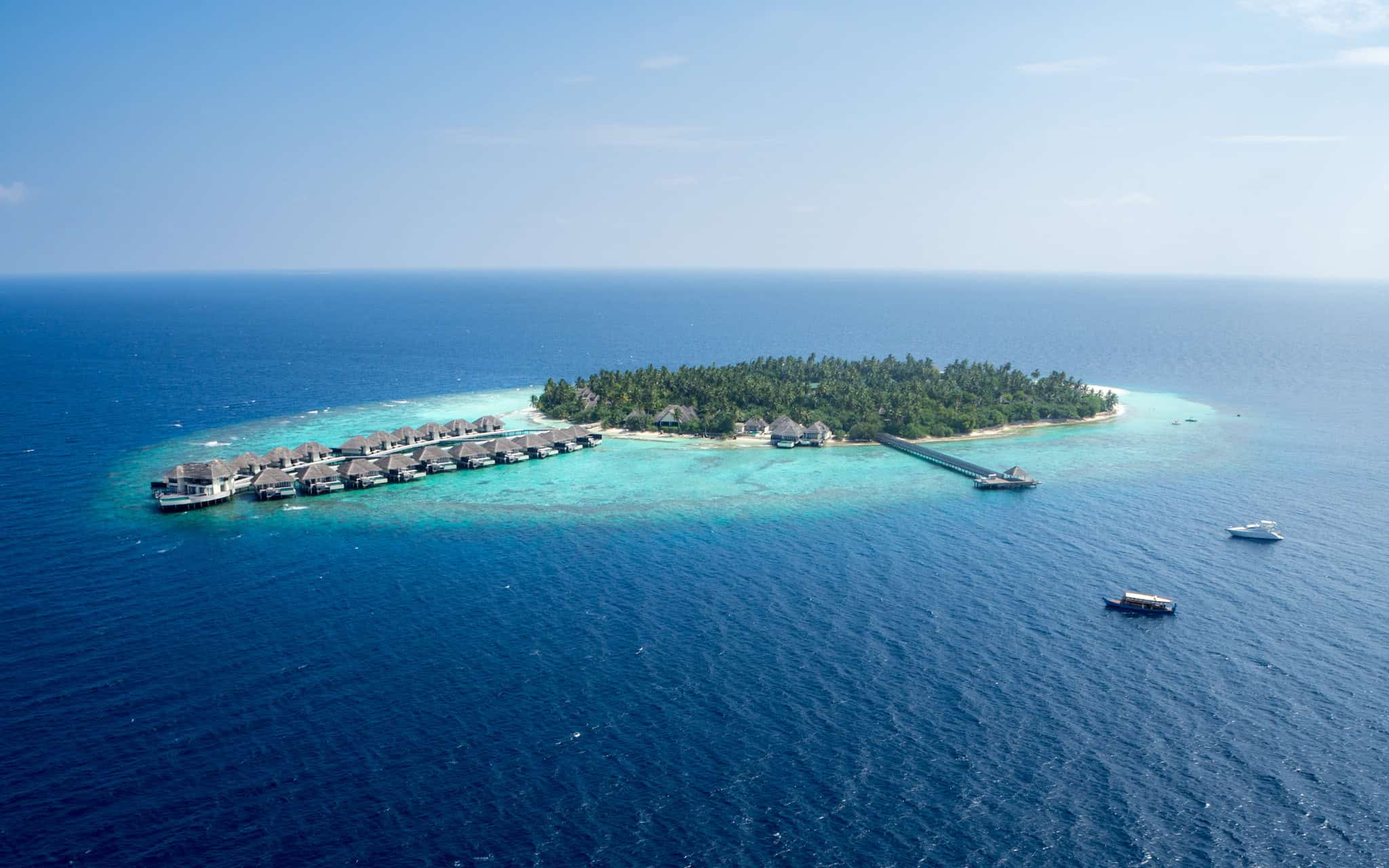 The Maldives are tropical islands located southwest of Sri Lanka and India.
There are around 1,100 islands, from which 200 are inhabited. Twenty-six coral atolls attract visitors from all over the world.
The majority of the islands are available for vacation rentals.
But this doesn't mean that you would need to have a big budget to afford a holiday in the Maldives.
There are many ways through which you can travel around this island without spending lavishly.
The Maldives has two types of islands: public islands and private islands.
The locals inhabit the public islands. The private islands are home to expensive resorts with ostentatious price tags.
The government has allowed the construction of guesthouses on the local islands, making booking a room in a resort relatively easy.
These guesthouses and bed and breakfasts have made it possible for an average vacationer to plan a budget-friendly holiday in the Maldives.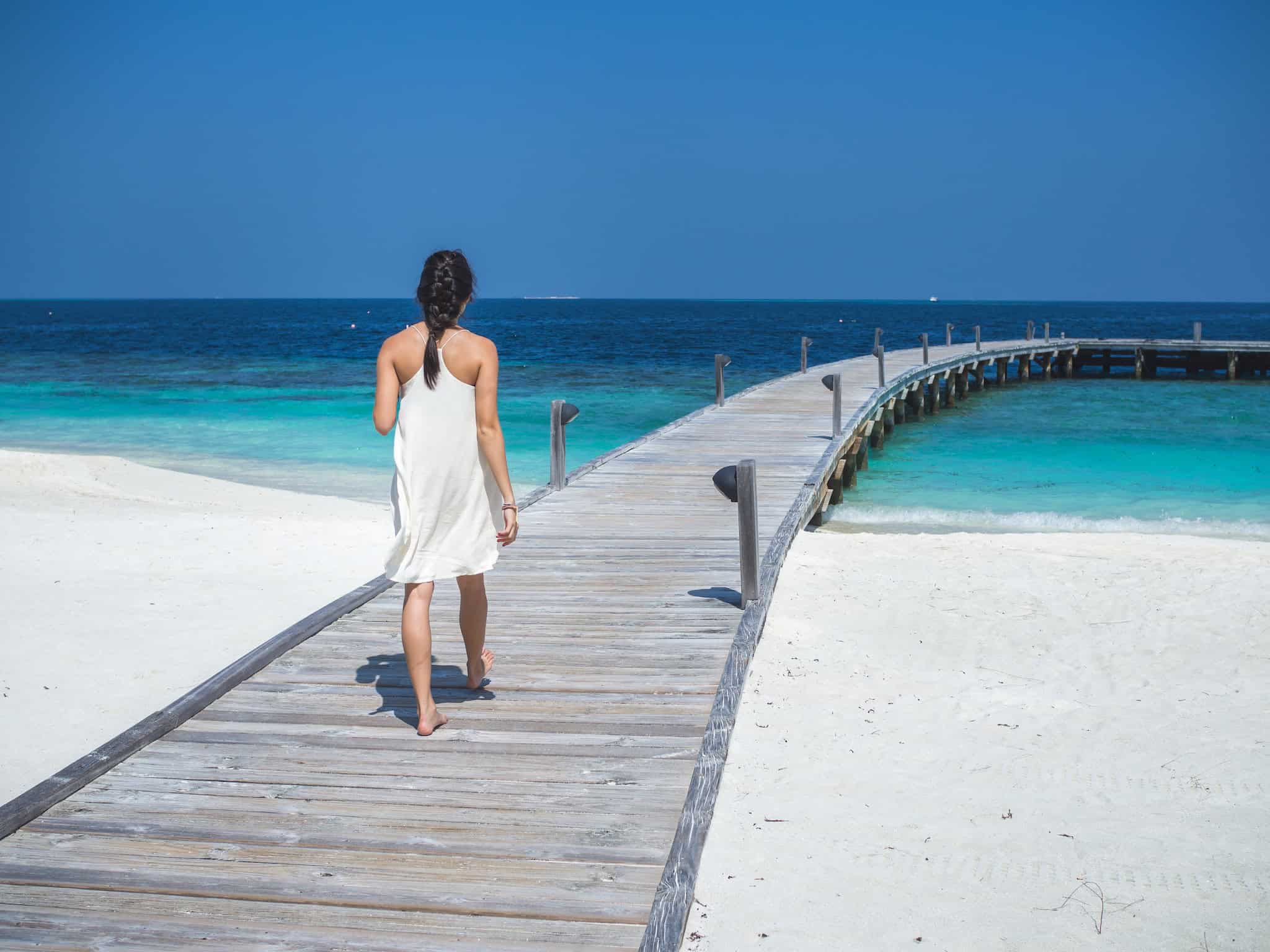 In addition to the guesthouses, the food is tasty and inexpensive compared to the multinational resorts, which can charge $200 per person for one meal.
The government's new laws have also decreased the cost of accommodation and created a valuable income source for the locals.
This means that you can now find and book your accommodation online through property portals such as Booking.com.
Many guesthouses are listed on it, offering rooms with AC, wifi, snorkeling gear, breakfast, hot showers, and water for about $60/night.
You can also search through Airbnb, which has a list of guesthouses ranging from $50 to $100 per night.
Experiencing the Maldives Islands for Less
Although the country is home to thousands of islands, here are some excellent options narrowed down exclusively for tourists on a budget.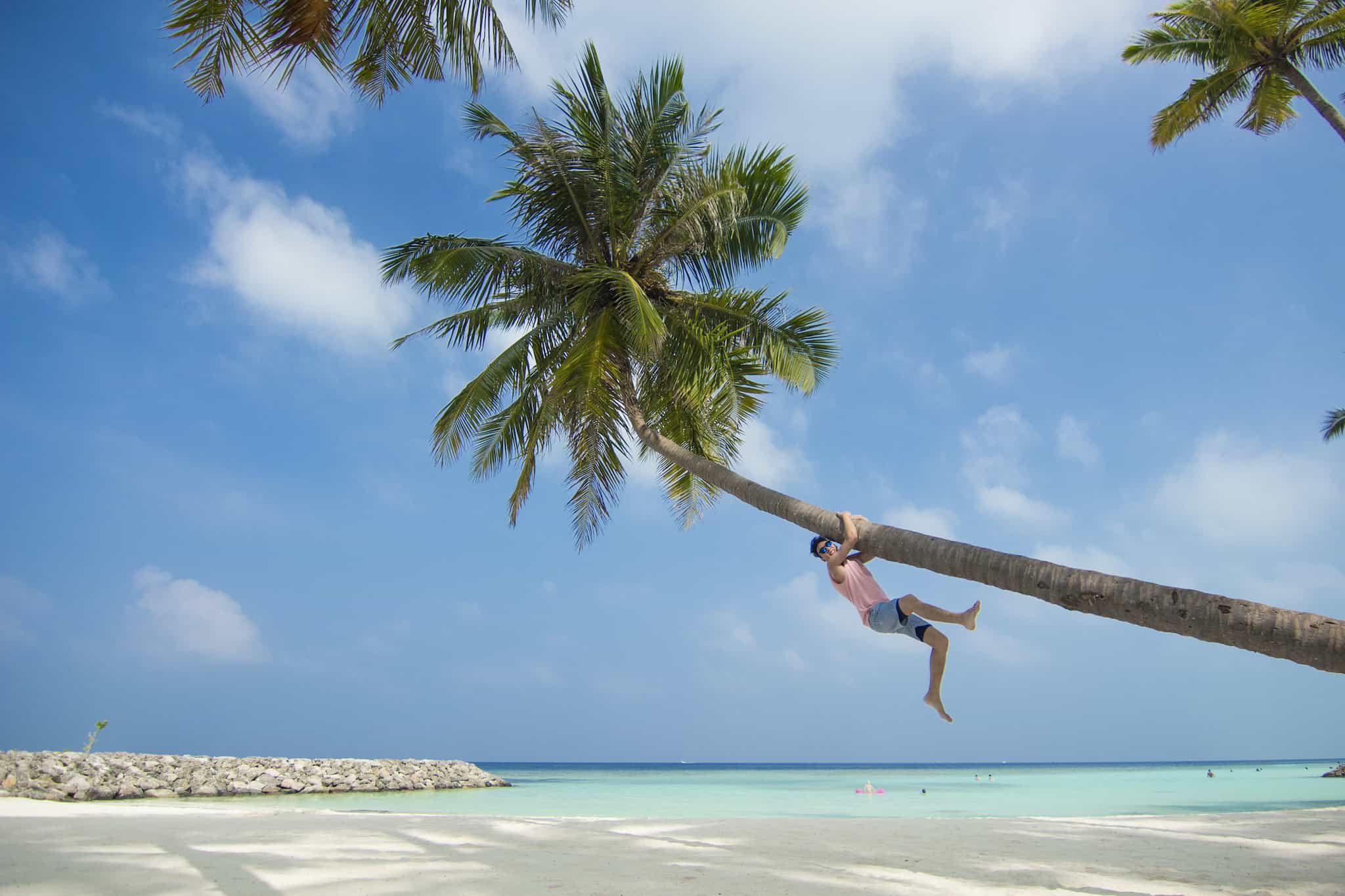 Maafushi, situated on the South Male atoll, is one of the most popular islands. You can reach it in half an hour by speedboat from the international airport.
The island is home to several cheap accommodations and food options. This makes it a perfect island for everyone who wants to explore it on a budget.
Fulidhoo on the Vaavu atoll is another good option. This island is best for scuba divers or anyone who would like to explore underwater marine life.
It is thinly populated and quiet to make for a relaxed vacation destination.
It includes various accommodation options up to $100 per night with perfect beachfront views at Kinan Retreat and Ukulhas in the North Ari Atoll.
You can experience manta rays and hammerhead sharks if you're there in the right season.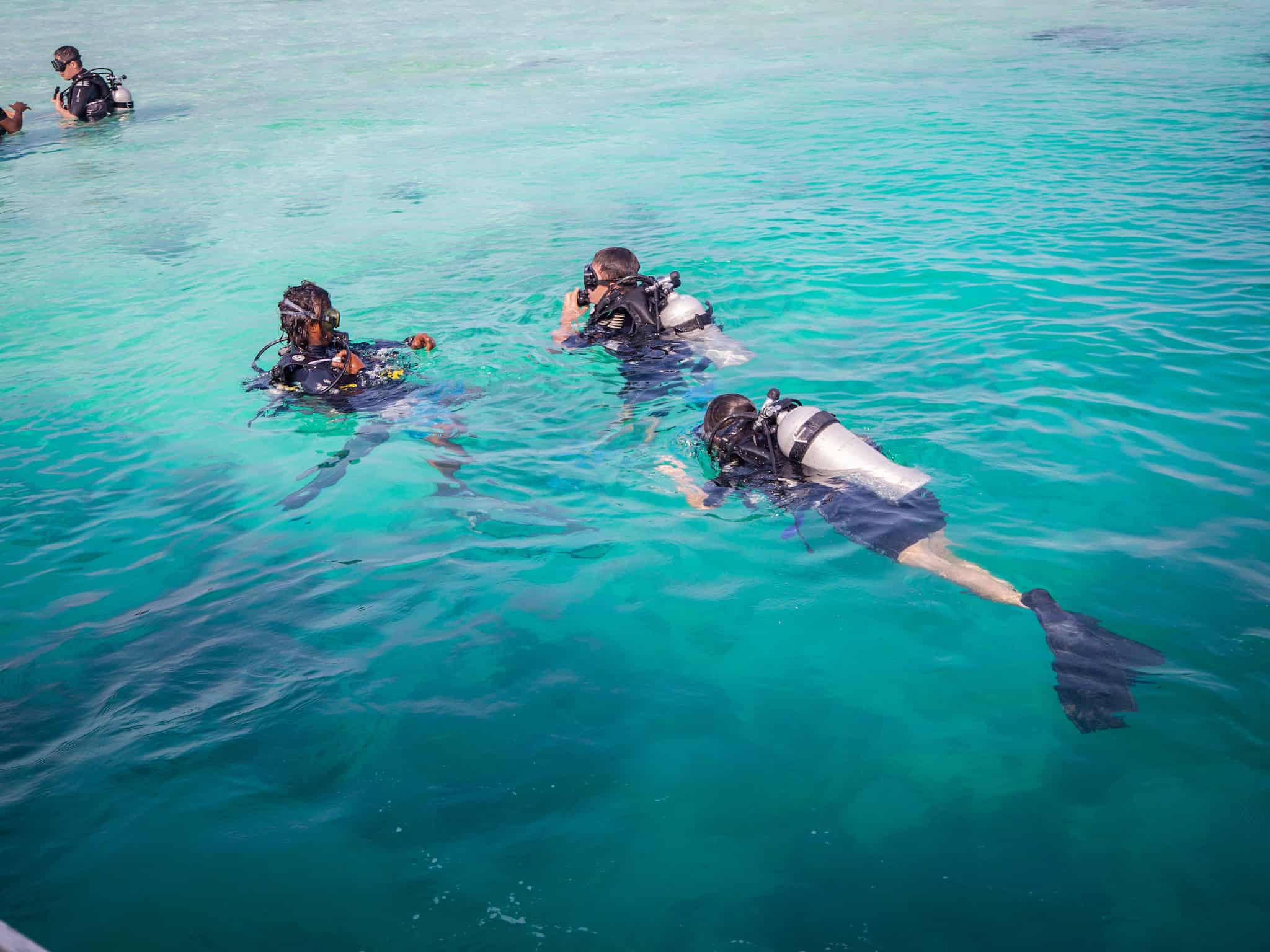 Things to Do in the Maldives
Vacationing in the Maldives is not all about tasting exotic drinks and experiencing fancy resorts.
There are various activities that you can indulge in at a reasonable price.
The Maldives is home to some of the best surfing spots in the world.
Some famous spots include Cokes, Sultan, Chicken, and Pasta Point, which makes surfing fun and possible for beginners and professionals alike.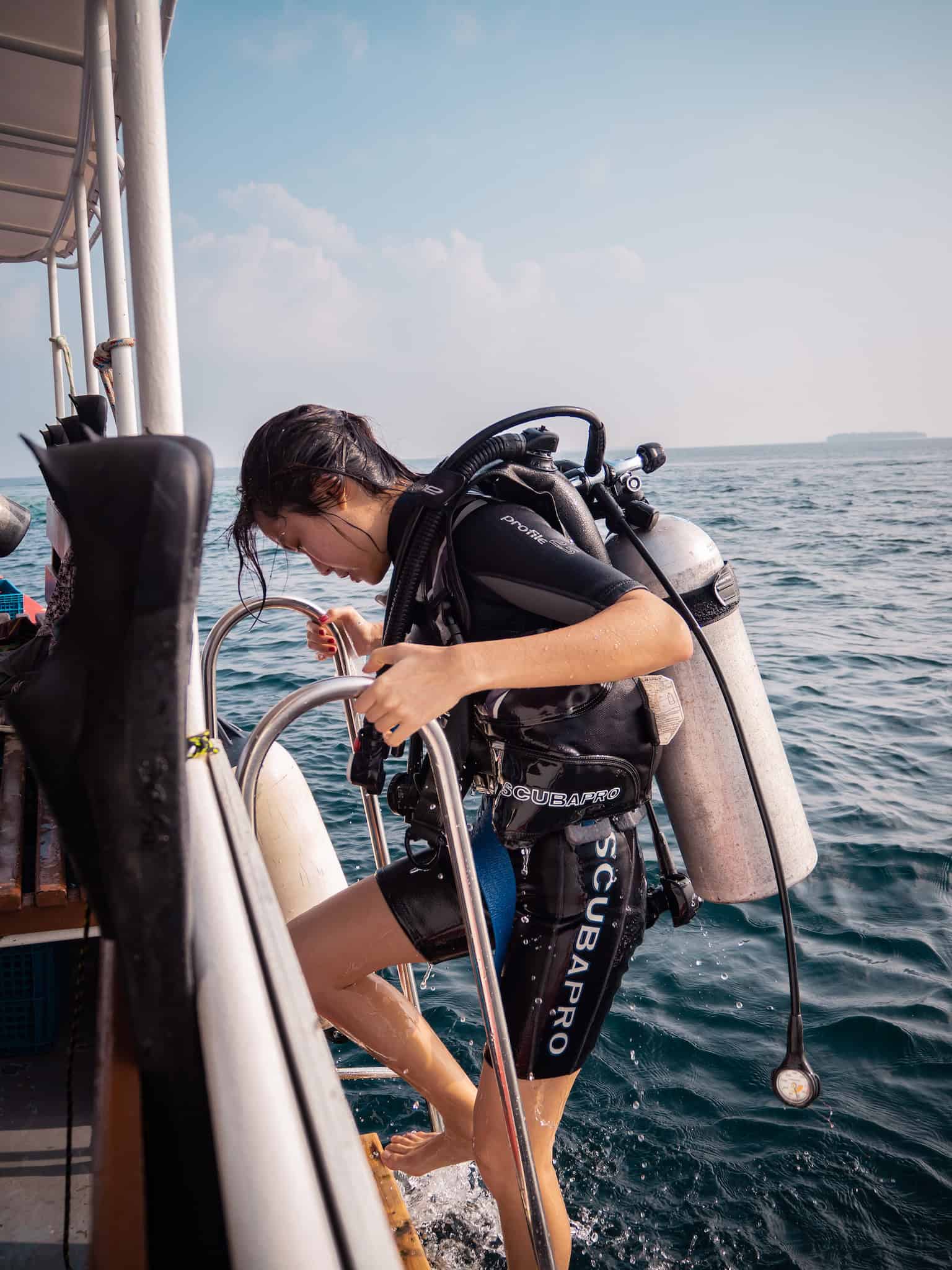 In addition to surfing spots, there are also scuba diving spots in the Maldives. Scuba diving is one of the most popular sports in the country.
South Ari Atoll and Hanifaru Bay in Baa Atoll are some of the most well-known spots.
You can also experience manta rays during the annual migration at these points.
Look for sharks by diving at the mud range Cinnamon Resort, situated on the local Fulidhoo island.
Stand up paddleboarding activity has also become quite popular.
Non-motorized water sports are available for free in most of the resorts, except scuba diving.
In saying that, you can still get some good deals by booking your scuba dives in advance.
Tourists staying in small guest houses can wait for guesthouse operators to recommend boat trips and watersports at affordable rates.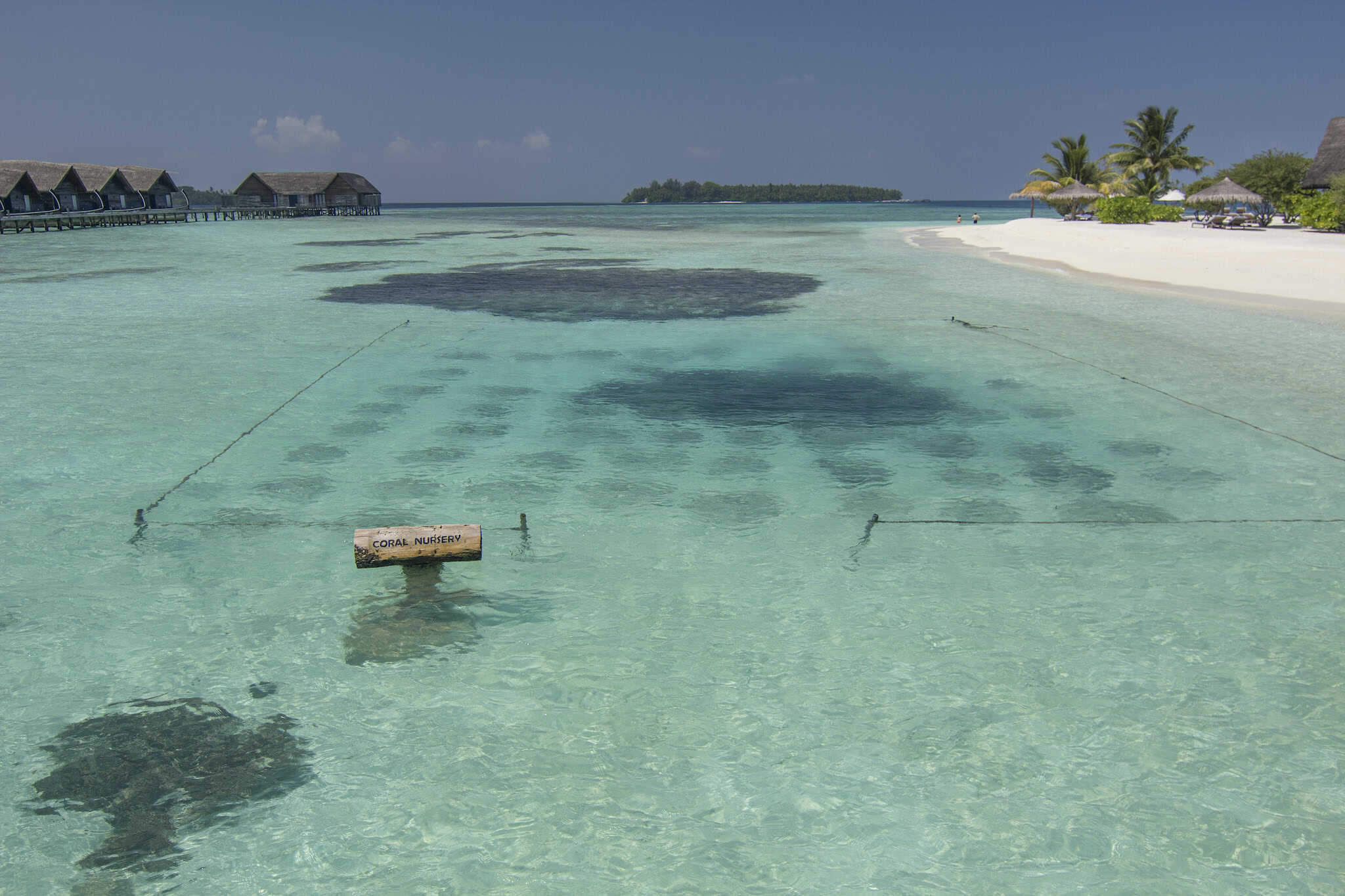 Day Trips
The Maldives, usually known for its pristine beaches, has many other activities to indulge in for all those who don't want to spend all their time bathing in the sun.
Male, the capital, has a few unique sightseeing options, including the golden domes of the Islamic center, the surroundings of Sultan Park, and the market.
There are colorful corals, home to more than 2,000 species of tropical fish, sea turtles, whale sharks, stingrays, etc.
Some of the great day trips include:
Snorkeling tours
Island-hopping trips
Dolphin-watching tours
Snorkeling with manta rays
Snorkeling with whale sharks
Picnic trips on the sandbanks
Tip: Try to book your trip through the guesthouse where you are staying. This would help in getting the best deals.
Getting Around
Transportation to the resort islands is only possible by seaplane or speedboat, both of which are pretty expensive – $300 to $500 for a short ride.
If you are keen to visit a resort, try doing it through a fishing boat by inquiring with the locals.
This can cost you ten times less than the cost of a speedboat.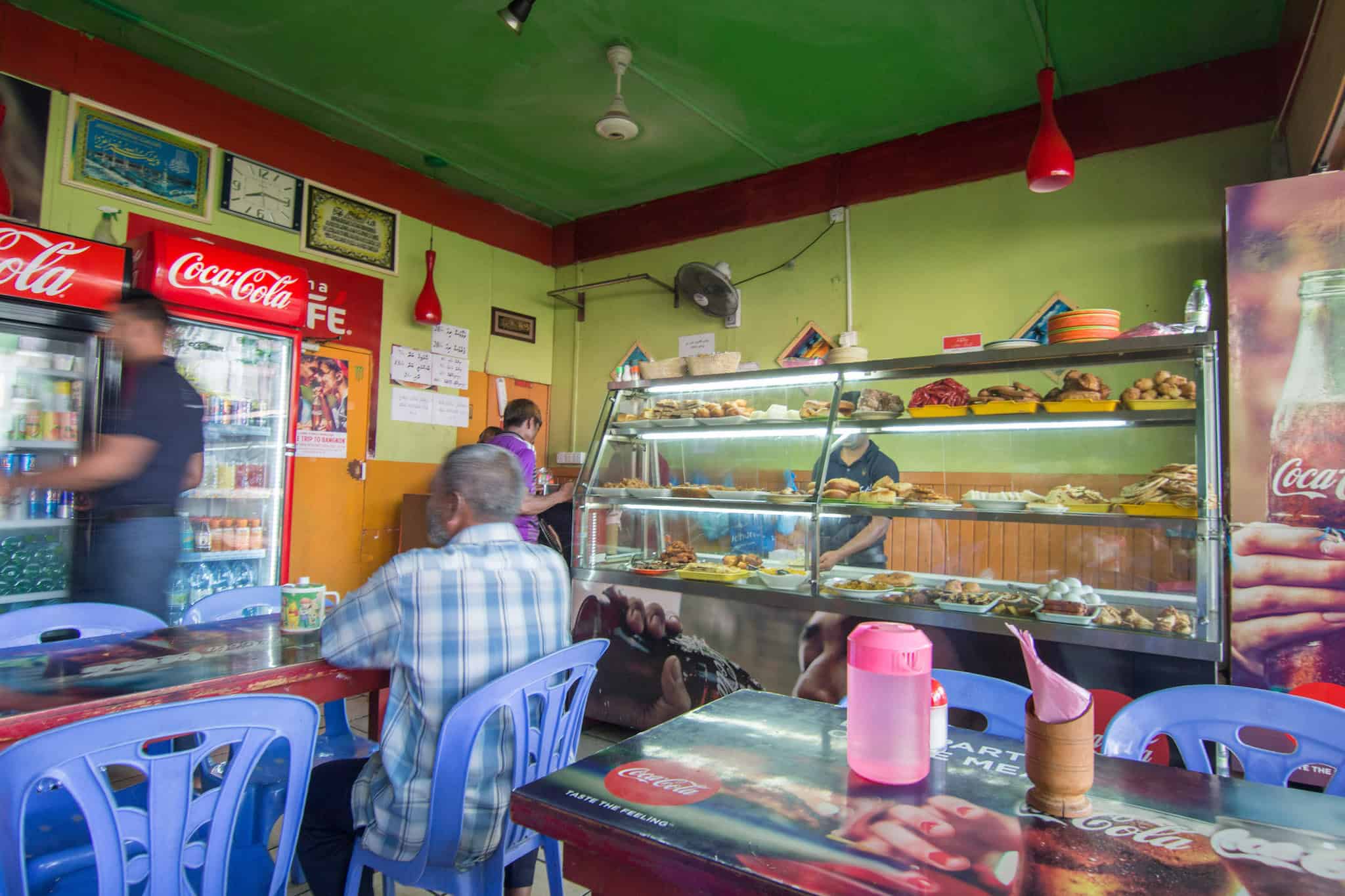 Food
Food and dining options are all dependent on the accommodation.
Try to opt for packages as they would help you enjoy food while saving money.
The 4-star option, such as Kuredu Island Resort & Spa, hosts some packages, including meals at specific restaurants and afternoon tea every day along with some other activities.
Most of the guesthouses serve classic Maldivian dishes for less than $12. However, you would still find fish, curry, and rice being served in every restaurant.
You can also dine at the local restaurants in Maafushi, which have a price structure similar to the guesthouse restaurants but have a lot more variety to offer.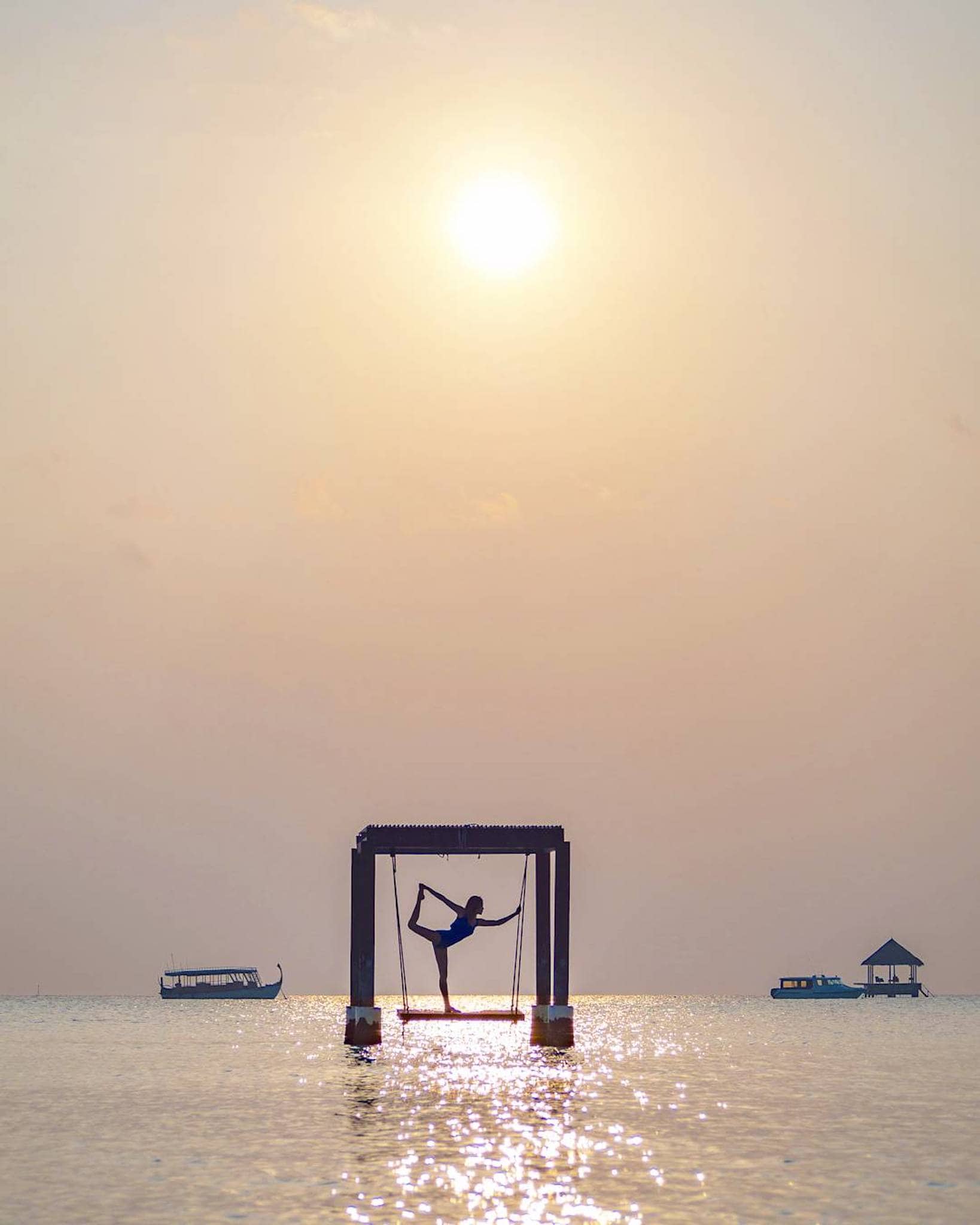 The Maldives isn't a cheap Asian destination; however, you can still visit on a backpacker-friendly budget with planning and research.
As an insider tip, try sticking to the local islands for accommodation, day trips, and food.
You can surely enjoy your time in the Maldives without breaking the bank.

Full-time travel blogger and digital nomad roaming the world at whim, Isabel draws energy from being outdoors. An explorer at heart, the world is her playground. She chronicles her travel adventures and budget tips on Bel Around The World.
Planning a trip? Go Backpacking recommends: