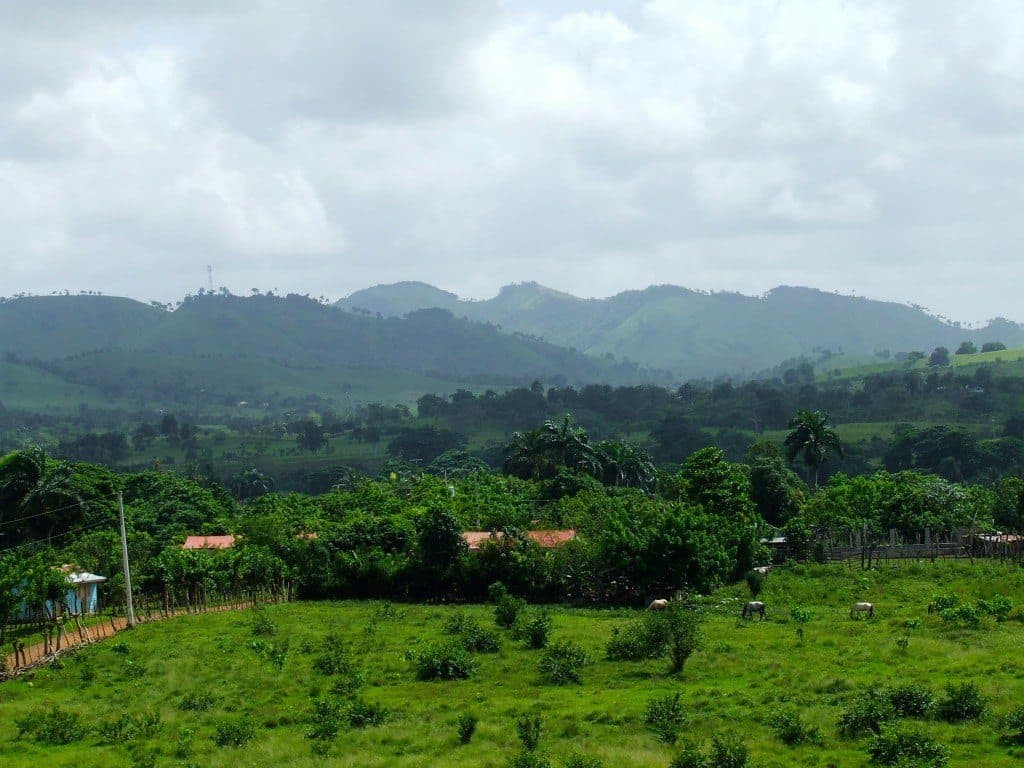 With a rich culture and fascinating history, the Dominican Republic is known for its hospitality, but this Caribbean island has more than just crystal white beaches to offer.
1. Explore The Capital
There are plenty of things to do in the Dominican Republic, and the first place to start is the island's capital – Santa Domingo, a UNESCO World Heritage Site where you can find colorful dancers in traditional dress.
A fusion of old and new, you can spend your hours exploring the medieval fortresses and palaces or enjoy the shopping and the nightlife that the capital has to offer.
2. Play Golf
The Dominican Republic knows how to create golf courses. Being the number one destination in the Caribbean, there are 25 golf courses to choose from, each one designed with a WOW factor in mind.
From coastal backdrops to sparkling waterfalls, playing a round of golf here comes with breathtaking views.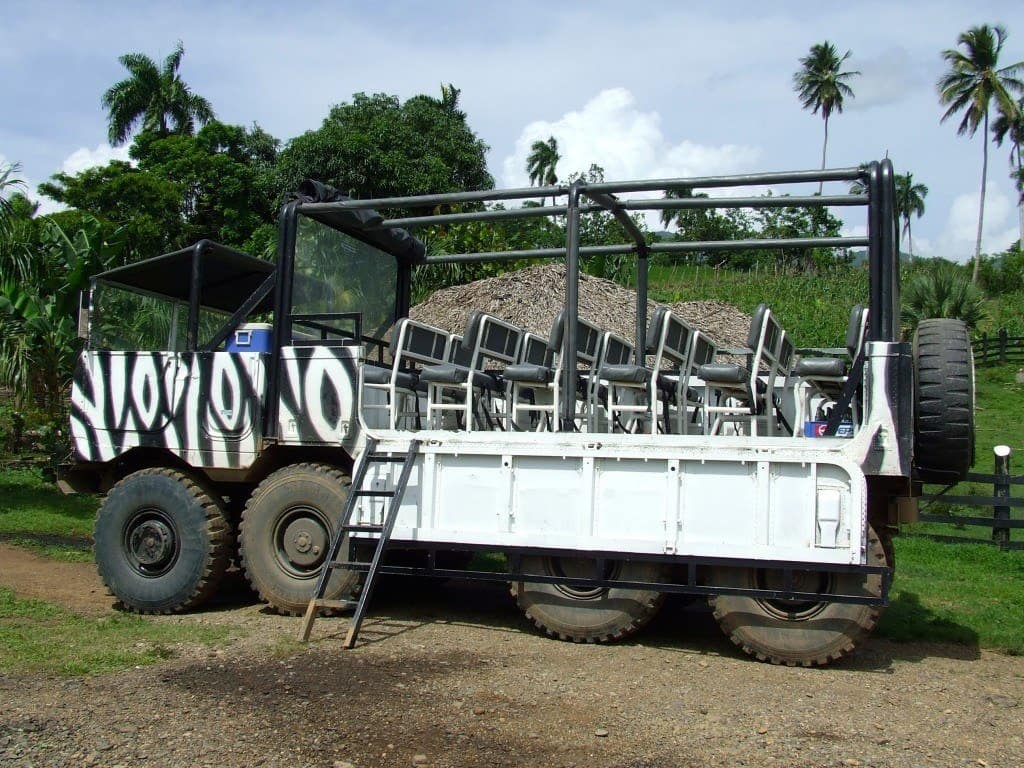 3. Take a Safari
If you want to see the real Dominican, consider taking a safari tour around the island.
Not only do you get to see a coffee and chocolate plantation and learn all about their processes, but you also get to visit a typical Dominican home and spend time with a local family as well as attending a local school to learn about their education.
This is a great way to explore the east coast of the island, and the safari organizers are happy to pick you up from any number of resorts.
4. Admire the Views
Take a cable car to the top of Mount Isabel de Torres, a giant mountain standing nearly 800 meters tall in the city of Puerto Plata for stunning views of the city and the surrounding ocean.
If you're feeling adventurous, try hiking to the top instead.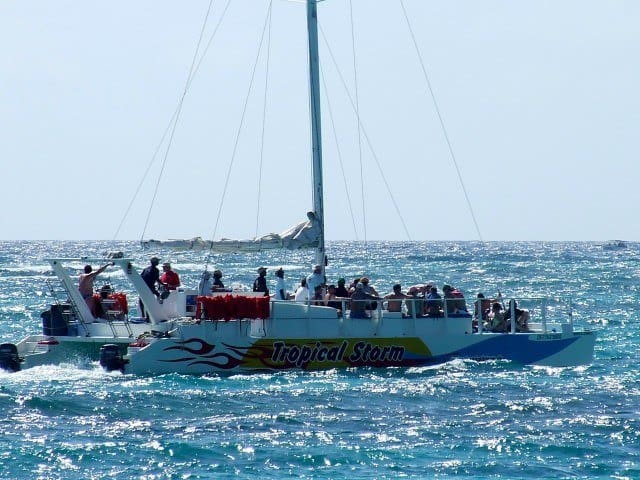 5. Get Active
For the active traveler, the Dominican Republic has plenty to keep you busy.
Whether it's windsurfing, sailing, ziplining, mountain biking, or offshore fishing for those staying in the coastal resorts, there's never a shortage of activities to do.
For those less active, a visit to a local stadium to watch a game of baseball, the favorite game of the nation is recommended.
6. Go Diving
Whether you prefer to dive or snorkel, head to the Samana peninsula for a giant pinnacle formation called the Cabo Cabron, where you can find lobsters and crab.
Catalina Island is another popular dive spot with a shallow reef bursting with colorful fish, or choose one of the shipwrecks off the island to explore their eerie chambers.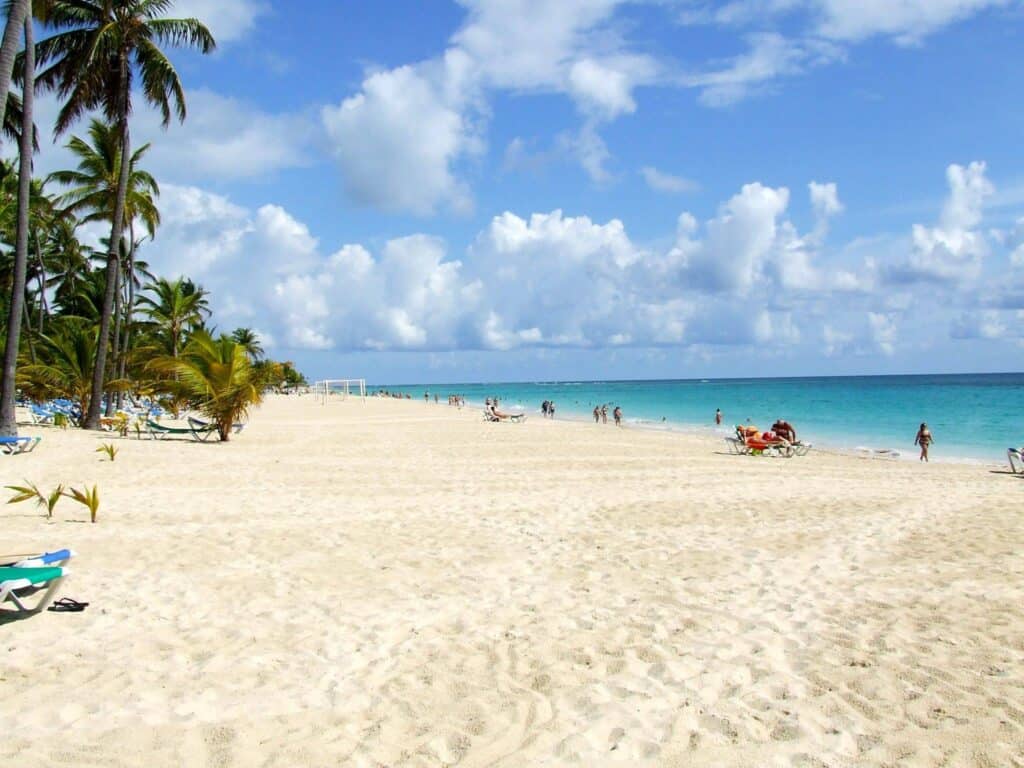 7. Relax on a Beach
Of course, a visit would not be complete without a trip to one of the Caribbean beaches.
The most popular area of the island is Punta Cana, bursting with hotels all promising first-class service in a truly Caribbean style.
8. Get Married!
The Dominican Republic is one of the prime destinations for those looking to tie the knot in paradise.
Packages can be quite cheap, and you can choose from a variety of hotels to say your vows.
With eight international airports in the Dominican Republic, you're never far away from a place in a Caribbean paradise.
White powdery beaches, plenty of activities, and lots of rum – is there a better place to have a vacation?
________
This post was brought to you in partnership with the Barceló Dominican Beach All Inclusive Resort.
Lisa Eldridge is a travel journalist specialising in solo travel. Her background in the travel industry fuelled her passion to see the world and for the last seventeen years, she has travelled extensively as a solo traveller, living and working in numerous countries. She has now been to 100 countries and 60 of these solo.
Planning a trip? Go Backpacking recommends: