The best hostels in Cartagena are either located in the Old Town or just outside the walls in the budget-friendly neighborhood of Getsemani.
The Old Town is where you'll want to spend most of your time unless you want to stay on a beach.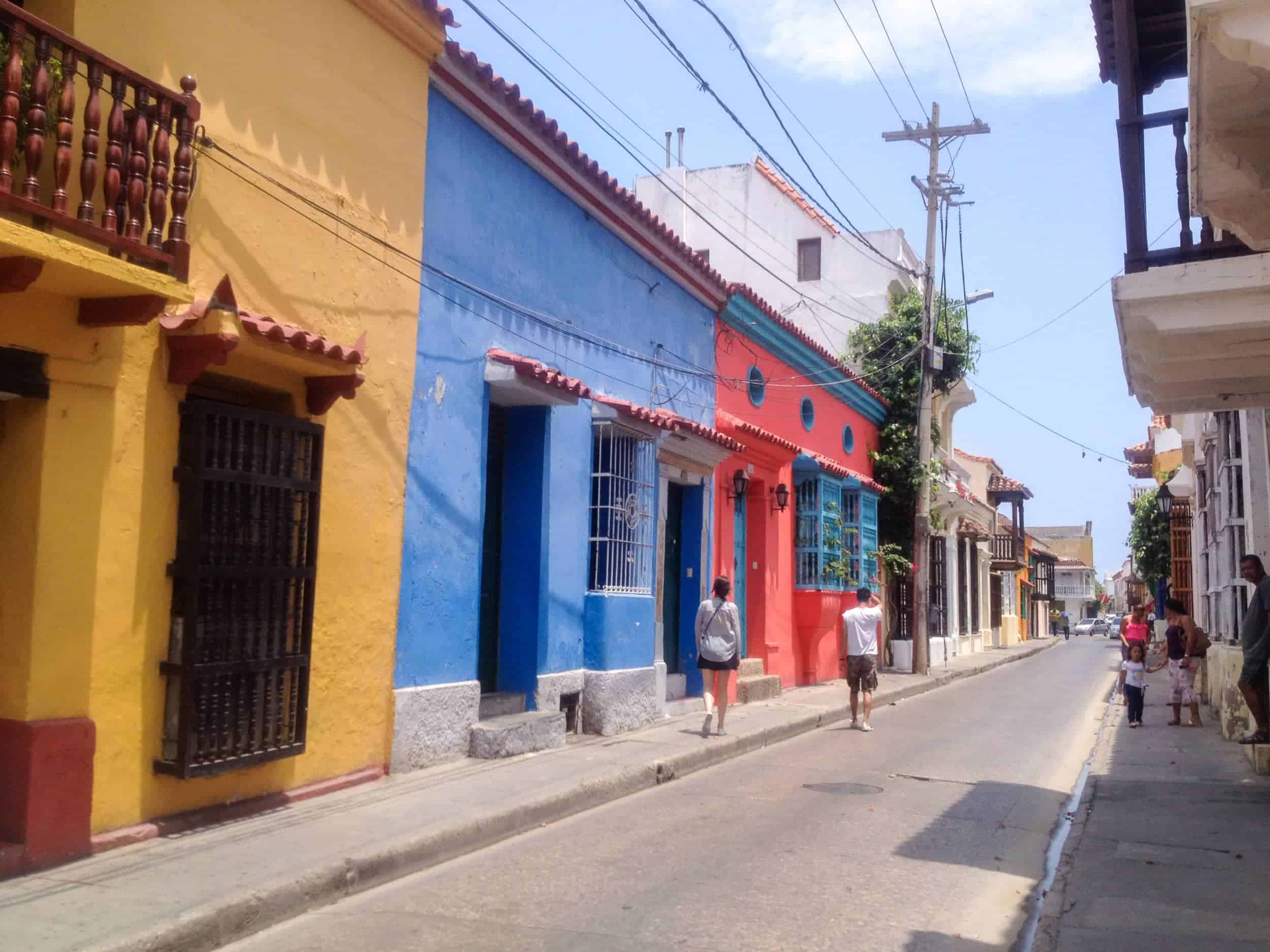 Bocagrande, a strip of high-rise condos and hotels, is OK to visit but not where you'll want to base yourself. It lacks history and is a long walk from the Old Town. The beaches aren't that nice, either.
If you're looking for beautiful white-sand beaches and turquoise waters, you won't find them in the city itself.
Instead, you can either visit them on a day trip or stay outside the city on the Rosario Islands or further up the coast.
Quick Recommendations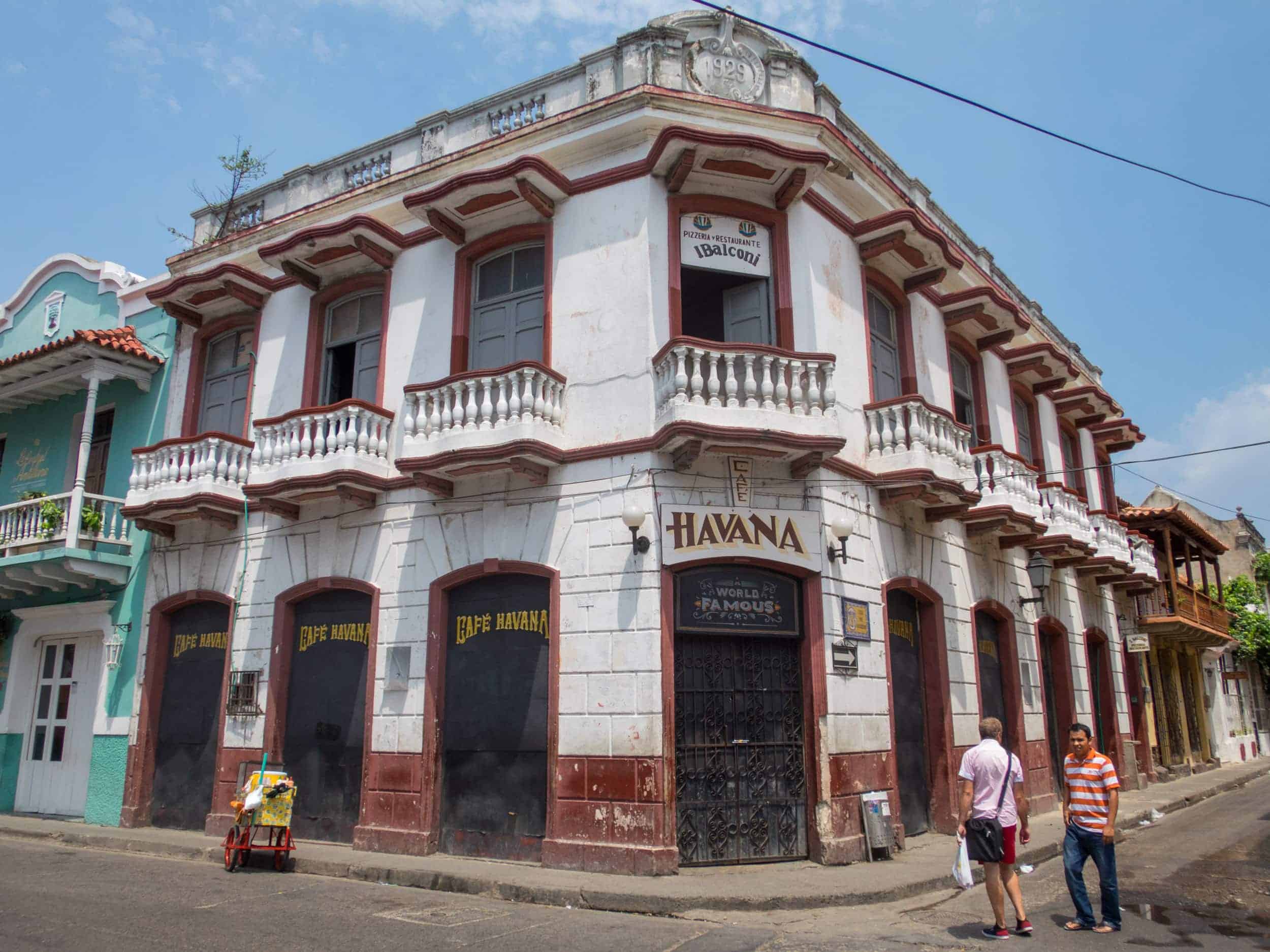 What to Look For
Cartagena is Colombia's most touristy city. It has long been a port of call for cruise ships, even back when the rest of the country was considered off-limits.
Due to heavy tourism, it's also one of the safer places to visit in Colombia. At least within the walls of the Old Town.
The city at large still has a lot of poverty, though tourists are unlikely to see these neighborhoods.
Here are some tips to keep in mind when deciding where to stay in Cartagena.
Best Neighborhoods
Just outside of its renowned city center is the neighborhood of Getsemani — which used to be heavily situated in the drug trade but has since cleaned up its act and solidified itself as a top place for travelers in Cartagena.
If you are staying in Getsemani, you're within a few minutes walk of the Old Town. Generally, backpackers tend to stay here.
There are also hostels inside the fortified walls; however, they are more expensive.
Beach fanatics would be better off in Bocagrande and Laguito areas (though there are better beaches in Colombia), while those on a tighter budget are better off in El Cabrero or Marbella.
Cost of Hostels
As mentioned above, where you stay plays a more significant factor in the price you pay in Cartagena, perhaps, more than anywhere else in Colombia.
As a rule of thumb, the average backpacker should expect to spend $10-11 per night for a bed.
This rate can fluctuate several dollars either way, depending on how flexible you are.
See also: Cost of Travel in Colombia
Safety in Cartagena
Though Cartagena was never near the epicenter of the drug wars of the '80s and early '90s, violence, and robberies naturally made their way to the port and yachting city.
It has been long cleaned up; however, visitors still need to be on guard against petty theft in the streets. Exercise standard travel precautions, and you should be fine.
Related: Things to Do in Cartagena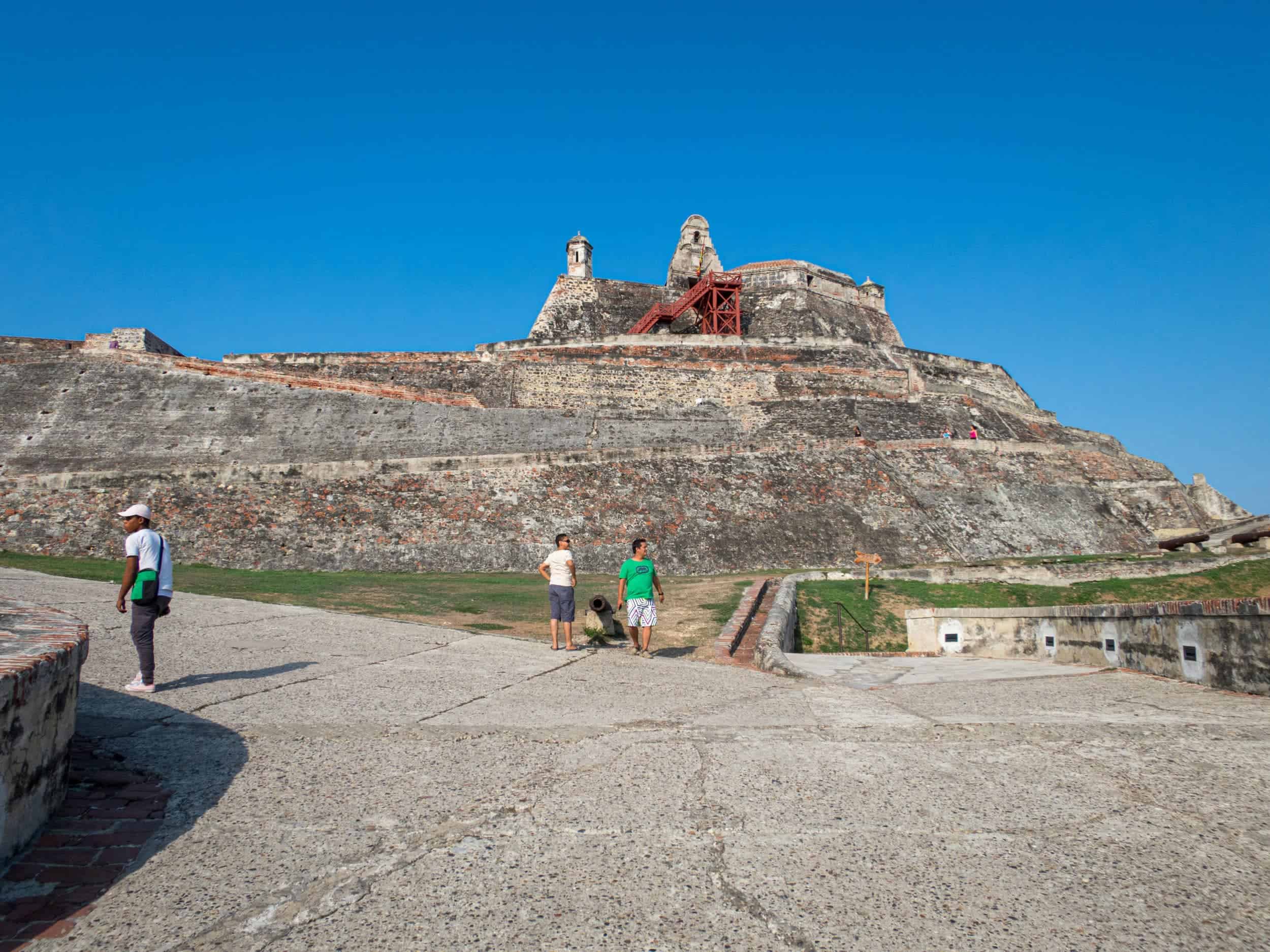 Best Hostels in Cartagena
Now, let's see exactly what the city has to offer in terms of hostels.
Below we have selected some of the best hostels in Cartagena based on what backpackers may be looking for.
Best Hostel for a Quiet Night — One Day Hostel
From $9 for a dorm (8 beds ensuite)
One Day Hostel, within walking distance of many attractions, public transportation, pubs, and restaurants, is housed in a beautiful Spanish colonial home on a quiet street near Getsemani.
The Old Town of Cartagena is just five minutes away, too!
It is a great place for a good night's rest with its orthopedic mattresses and a bathroom and air conditioner in every room.
In terms of value for your money, you can't go wrong with One Day Hostel.
Check availability: Hostelworld
Best Hostel for Social Atmosphere — Republica Hostel Cartagena
From $11 for a dorm (14 beds)
Located inside the iconic and romantic fortified walls of the historic Old Town, Republica Hostel Cartagena does its best job at offering an authentic Colombian experience during your stay.
The hostel is in a colonial-style, three-story home with one of the largest courtyards in all of the Old Town. Also, the pool is always filled with fellow backpackers.
There is room for over 100 travelers and several bars at this hostel, so chances are you will meet some friends during your stay.
Check availability: Hostelworld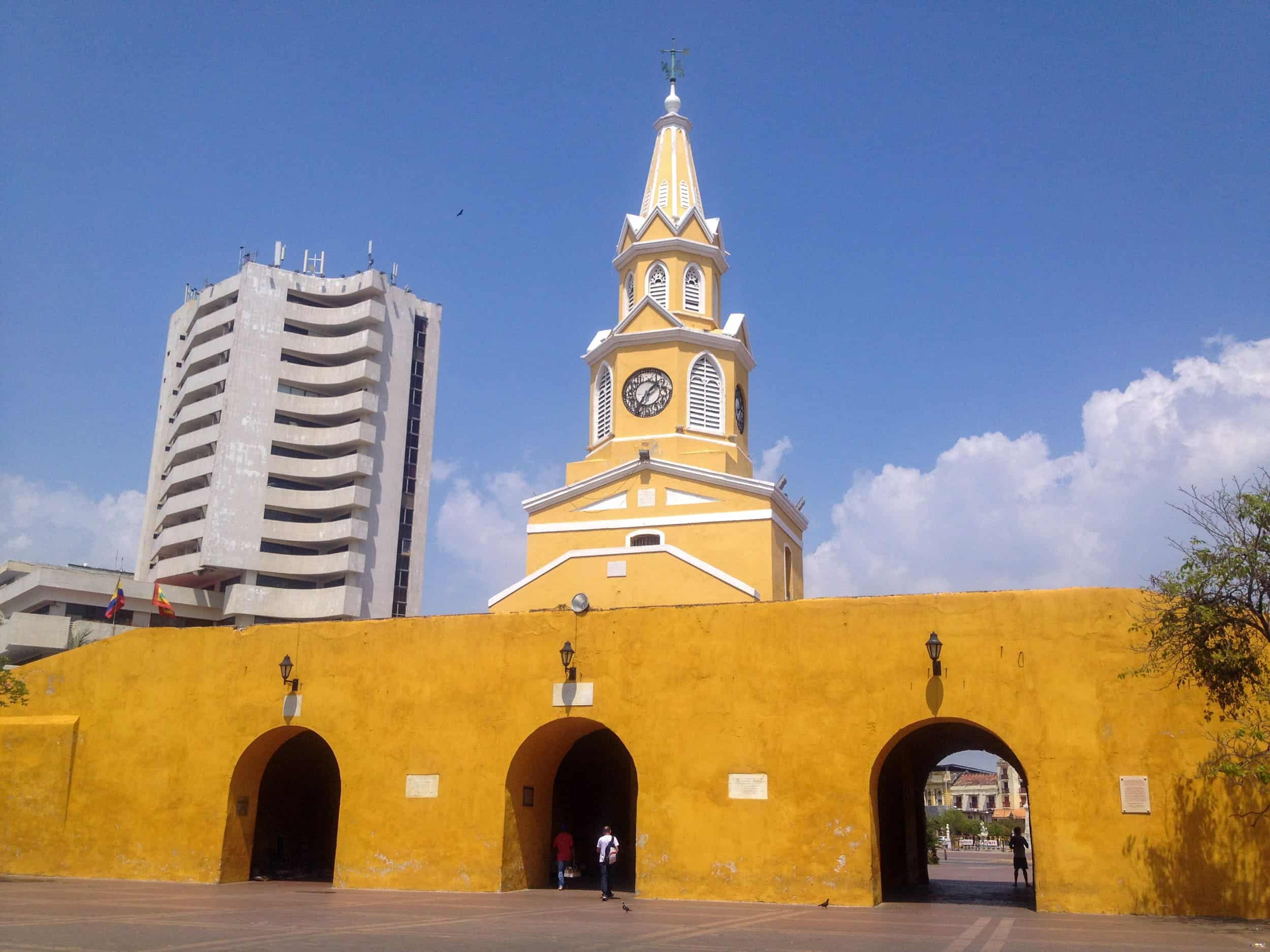 Best Hostel for Party-Goers — Bourbon St. Hostel Boutique
From $14 for a dorm (15 beds)
Bourbon St. Hostel is considered "one of the six best hostels in Colombia" by Luxe Hostels.
Located in Plaza Santo Domingo, within the fortified Old Town, this colonial-style hostel offers live music and DJs at their hostel bar.
Guests can enjoy 50% off their meals and local drinks at the Bourbon St. Bar during their stay, as well. So, get ready to party.
Everything in Old Town is within walking distance here.
Check availability: Hostelworld
See also: Colombia Nightlife – Bars, Clubs, and Dating Tips
Best Hostel for Amenities — Zion Beach Hostel
From $14 for a dorm (8 beds)
Zion Beach Hostel caters to those who want to stay near Cartagena but prefer to be on a beach.
Along with relaxing, you can try to kitesurf through the hostel's kitesurfing school.
At night, Zion Beach Hostel offers BBQs, poker tournaments, soccer matches, and a lot more activities to keep you entertained.
Breakfast is included in your stay, and the dorm room has a fantastic sea view.
Check availability: Hostelworld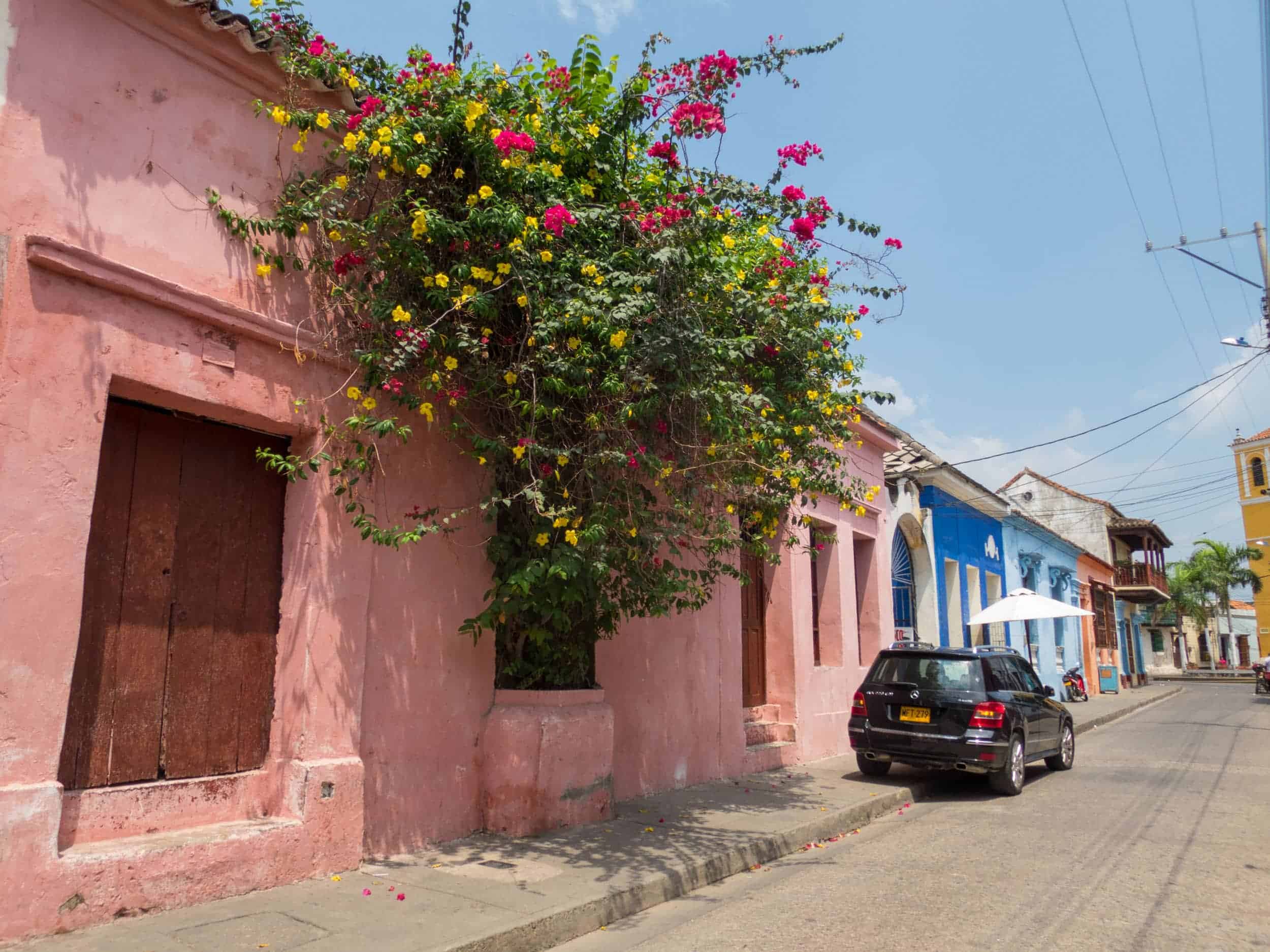 Best Hostel for City Entertainment — Life is Good Cartagena Hostel
From $15 for a dorm (10 beds)
Located in Getsemani, just outside of the historic Old Town, Life is Good is a newly-constructed hostel that offers an excellent opportunity to taste the real Cartagena.
The hostel has a restaurant with freshly-squeezed juices and delicious local delicacies. It also has a communal kitchen and a sun terrace with a jacuzzi.
Just outside the hostel is Trinidad Plaza, where there is always something going on, whether it is a cultural exposition or some other public gathering.
Check availability: Hostelworld
Best Cheap Hostel — Makako Chill Out Hostel
From $7 for a dorm (8 beds)
Makako Chill Out Hostel is located on one of the most colorful and charming streets in the entire Old Town in a beautiful colonial house.
It is the perfect place to save some money as it is right in the center of town at one of the cheapest rates you will find in Cartagena.
As a bonus, every Wednesday and Friday, they host a free cocktail party where they give salsa dancing lessons.
They also host a party bus exclusive to guests, which has an open bar and offers free entrance to all clubs.
Makako Chill Out is one of the most fun hostels in the city, and it's available at an extremely affordable rate.
Check availability: Hostelworld
Conclusion
Staying in Cartagena means bearing a humid Caribbean climate. However, you'll also be treated to consistent sea breezes as well.
The fortified walls of the colonial center are worth every bit of your time, and you will be hard-pressed not to be charmed by it all.
Relax at the beach or wander the cobblestoned streets; just make sure you're staying at one of the best hostels in Cartagena.
More Colombia Hostels
Last Updated on April 28, 2023 by Dave Lee