Costa Rica is known for its abundant wildlife, accessible rainforests, beautiful beaches, friendly locals, and incredible adventure tours. Below is a list of ten things to do in Costa Rica that I highly recommend.
The tourism industry has been going strong since the 1980s, so a dizzying amount of activities are available.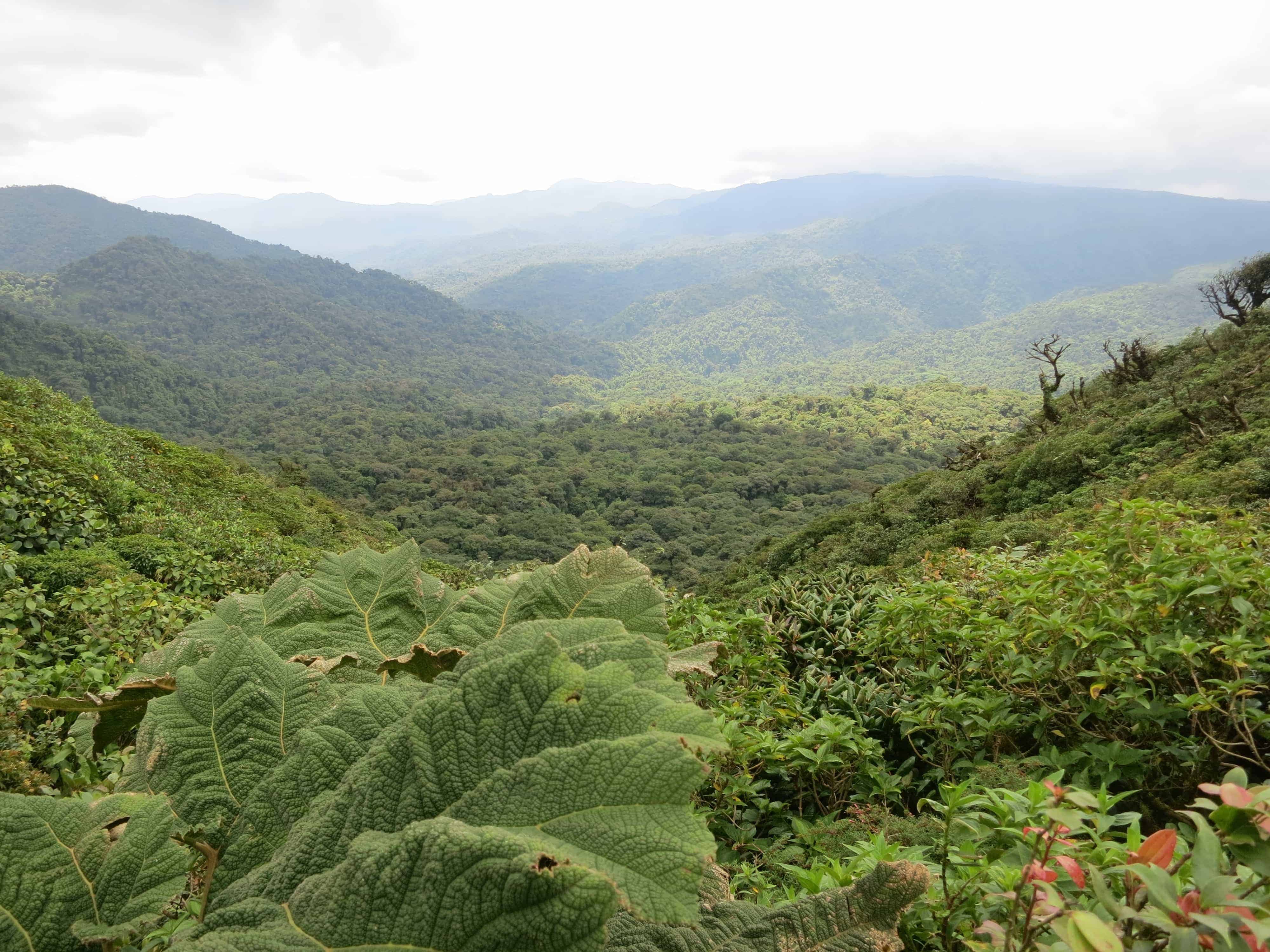 Costa Rica Attractions
1. Hike through a National Park
Over 30% of the land in Costa Rica is protected, which means that no matter which part of the country you decide to vacation in, there will be a National Park for you to discover and explore.
Some of the best National Parks, like Corcovado, border the ocean where lush green jungle weaves in and out of white sand beaches, and you can stop for a swim in emerald waters under clear blue skies while white-faced monkeys watch curiously from the shore.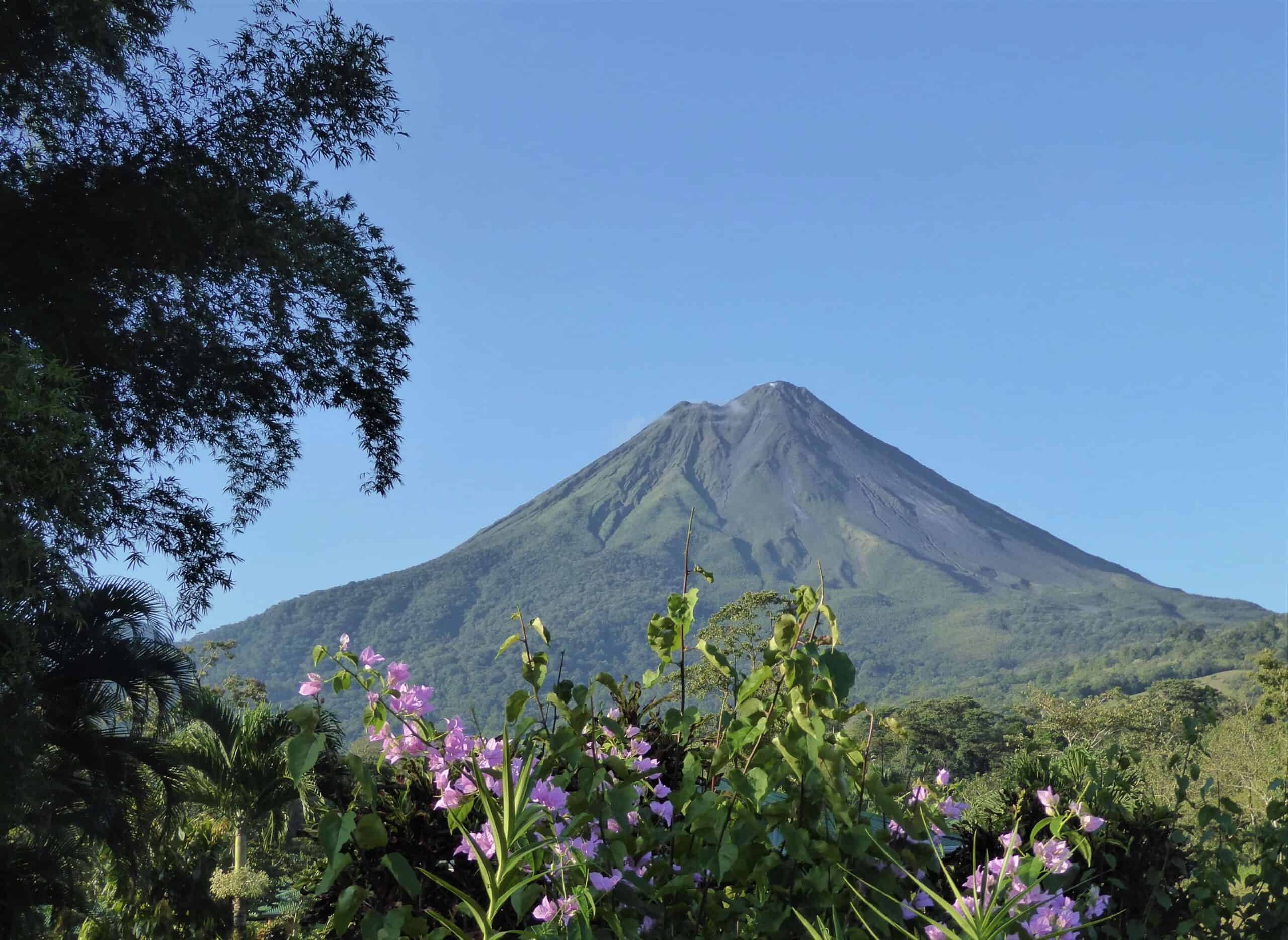 2. Watch Arenal Volcano erupt from nearby hot springs
Arenal is Costa Rica's very active volcano, ejecting red-hot lava almost every night.
It is surrounded by bountiful rainforests, ensuring plenty of opportunities for an unforgettable experience with the surrounding wildlife.
There are a variety of hot springs to choose from, ranging from amusement parks to romantic resorts to low-key and free.
Plan your stay for at least two nights to ensure a glimpse of the nighttime fireworks exploding out of the Arenal Volcano.
There are resorts, hotels, and hostels suited to fit every traveler's budget and style in Arenal and the nearby town of La Fortuna.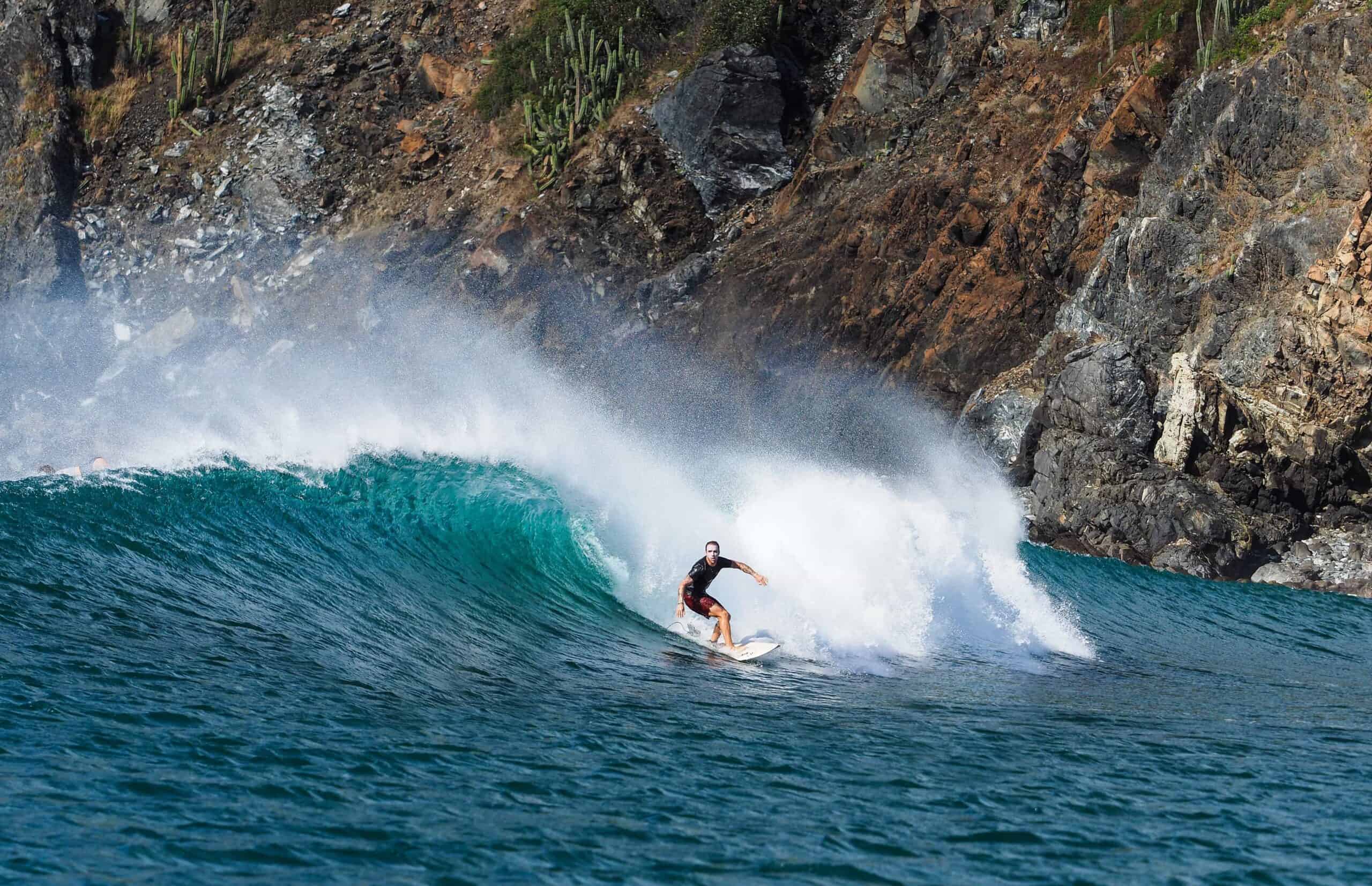 3. Surf Anywhere!
Costa Rica's beaches offer various surfing options for every skill level, from beginner to award-winning professional.
Discover surf lessons in Jaco Beach, Playa Hermosa, or the Nicoya Peninsula.
For the pros, I recommend visiting Roca Bruja (Witch's Rock) in Guanacaste, Salsa Brava in the Caribbean coastal town of Puerto Viejo, or the epic 2 km wave in the southwest coastal town of Pavones.
4. Go whitewater rafting on the Pacuare River
Whitewater rafting in Costa Rica is best on the Pacuare River. Five hours raging down class 3, 4, and 5 rapids while howler monkeys holler at you from the treetops and jaguars, ocelots and sloths peek at you passing through densely vegetated gorges.
Book your trip with an experienced company that employs professional guides and has excellent customer feedback.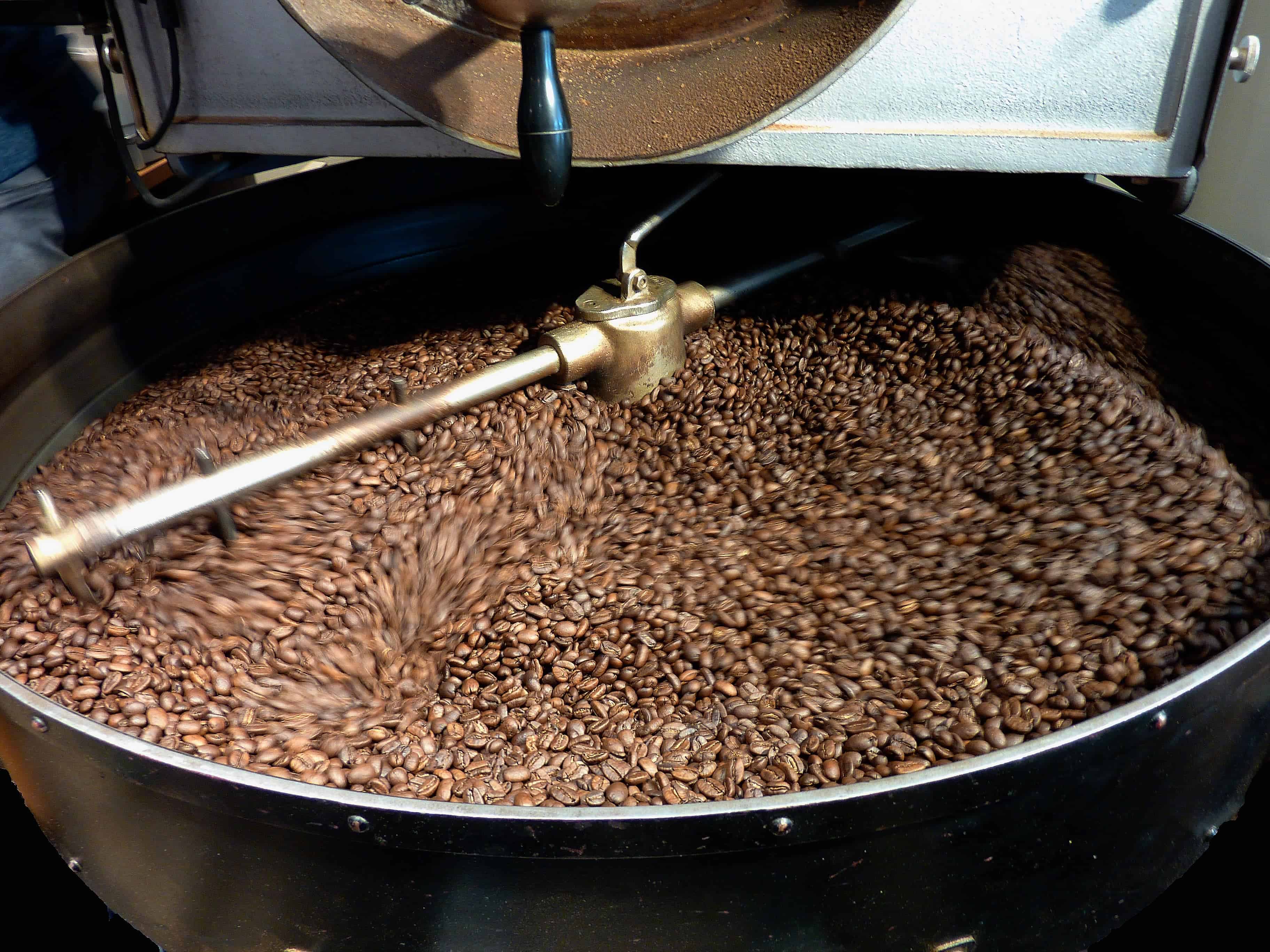 5. Coffee tour in the Central Valley
Costa Rica is synonymous with good coffee.
A coffee tour is an educational and exciting way to learn more about that delicious crack-like drink that many depend on daily.
You will be treated to taste tests of some of the best coffee in the world, and you can buy fresh coffee beans straight from the farmer!
6. Take in the local culture at a horse parade or Costa Rican bullfight
Throughout the year, you can find festivals all over Costa Rica with special Costa Rican-style bullfights, local street food, and horse parades.
The cerveza (beer) is flowing; spirits are high – Ticos love to have a good time!
Dress up in your best cowboy or cowgirl outfit and strut around town, line up and down the streets to watch the horse parade, or dip into the arena to watch the bulls trample the Ticos!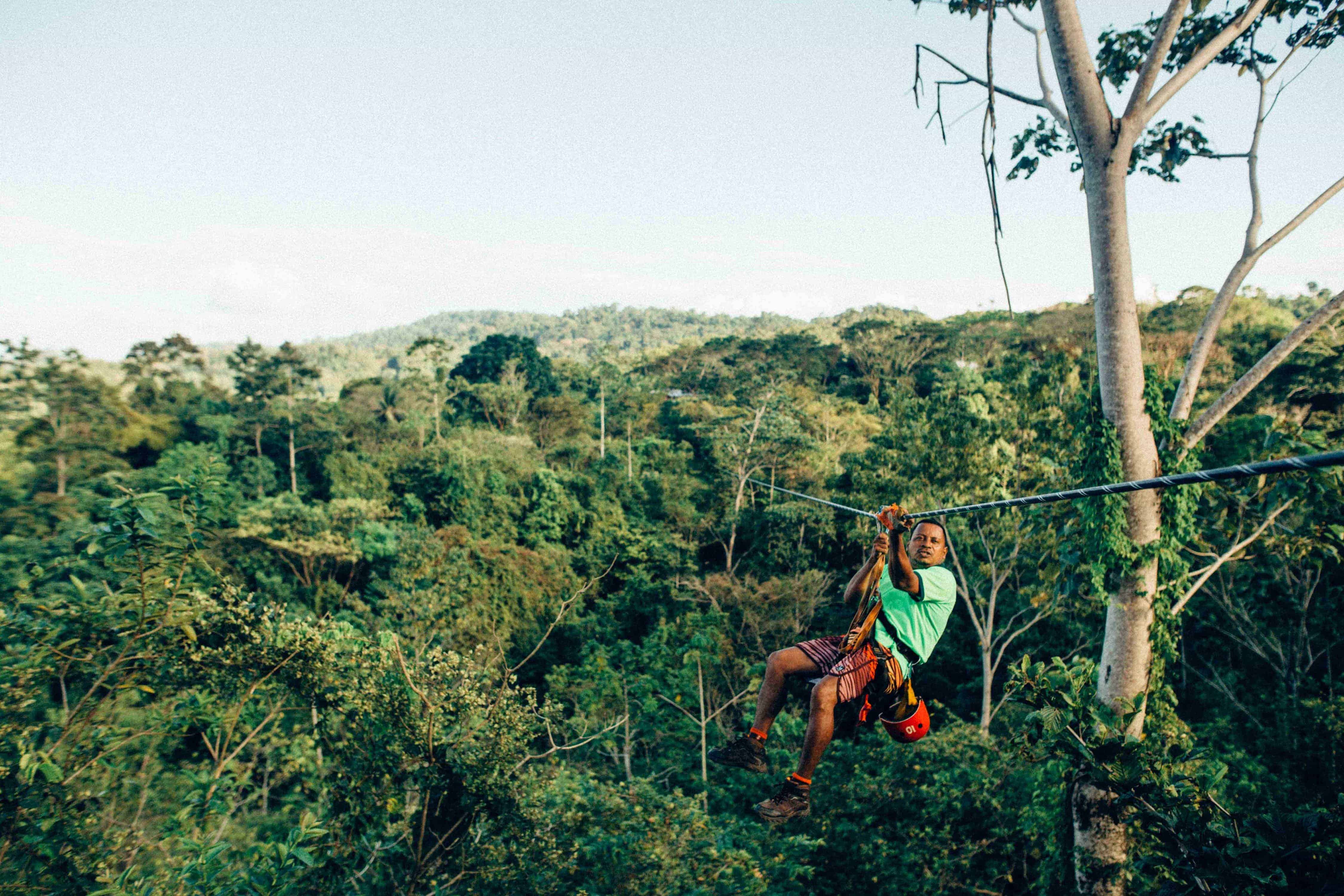 7. Zipline through the Monteverde Cloud Forest
Watch the ground whizz beneath your feet as you fly over treetops and through the cloud forests of Monteverde.
For the more adventurous, find a zipline company with a Tarzan swing, so you can swing out, let go, and fly, diving into a refreshing turquoise pool fed by surrounding waterfalls.
And if all of this sounds too fast-paced for you, you can choose a company that offers the option of slowly rolling through the tops of the cloud forests seated comfortably in a rainforest sky tram.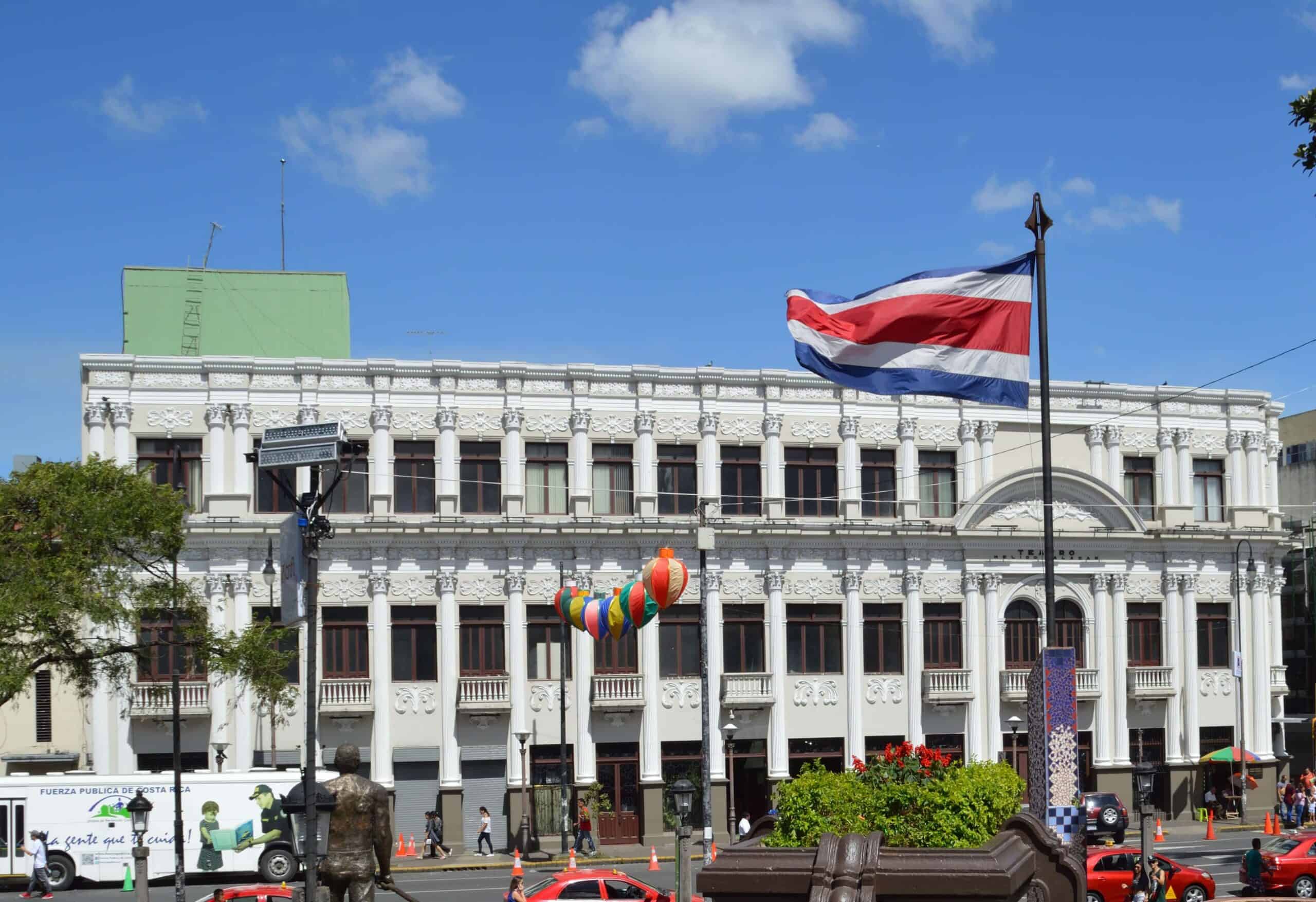 8. Visit the National Museums in San Jose
Museum-lovers will appreciate the variety and proximity of Costa Rica's national museums – it is possible to comfortably visit more than one in a day.
For history lovers, check out the lavish Pre-Columbian gold collection in the Museo del Oro or the most extensive American jade collection in the Museo de Jade.
Art lovers can visit the fabulous Museo de Arte Costarricense located in the former international airport in La Sabana park or satisfy their contemporary art craving in the Museo de Arte y Diseño Contemporáneo.
Nature lovers will delight in the La Salle Natural Science Museum, which boasts over 65,000 natural specimens from around the world, making it one of the most complete collections in Latin America.
Those traveling with children will want to stop by the Museo de Los Niños (Children's Museum), which is housed in a former prison resembling a castle, and even contains an exciting earthquake simulator!
9. Visit an animal sanctuary
Meet, greet, and get up close and personal with native animals such as sloths, pizotes, howler monkeys, and snakes!
Take a stroll through a butterfly garden where thousands of butterflies flutter around your head, floating from giant orange trumpet flowers to towering green tropical vines.
10. Learn Spanish
Costa Rica is a great country to learn Spanish in because the locals are amicable.
There are natural wonders and cultural opportunities around every corner, and excellent-quality schools are abundant.
You can choose intense immersion courses or a more laid-back approach and take weekly Spanish lessons.
Last Updated on October 24, 2022 by Dave Lee
Erin quit the 9 to 5 and moved herself and her dog to Costa Rica in early 2010. She has been happily exploring the beautiful biodiversity, country, and culture ever since. She started De La Pura Vida to share her experiences of living and traveling around Costa Rica and Central America. Follow her on Twitter @delapuravida