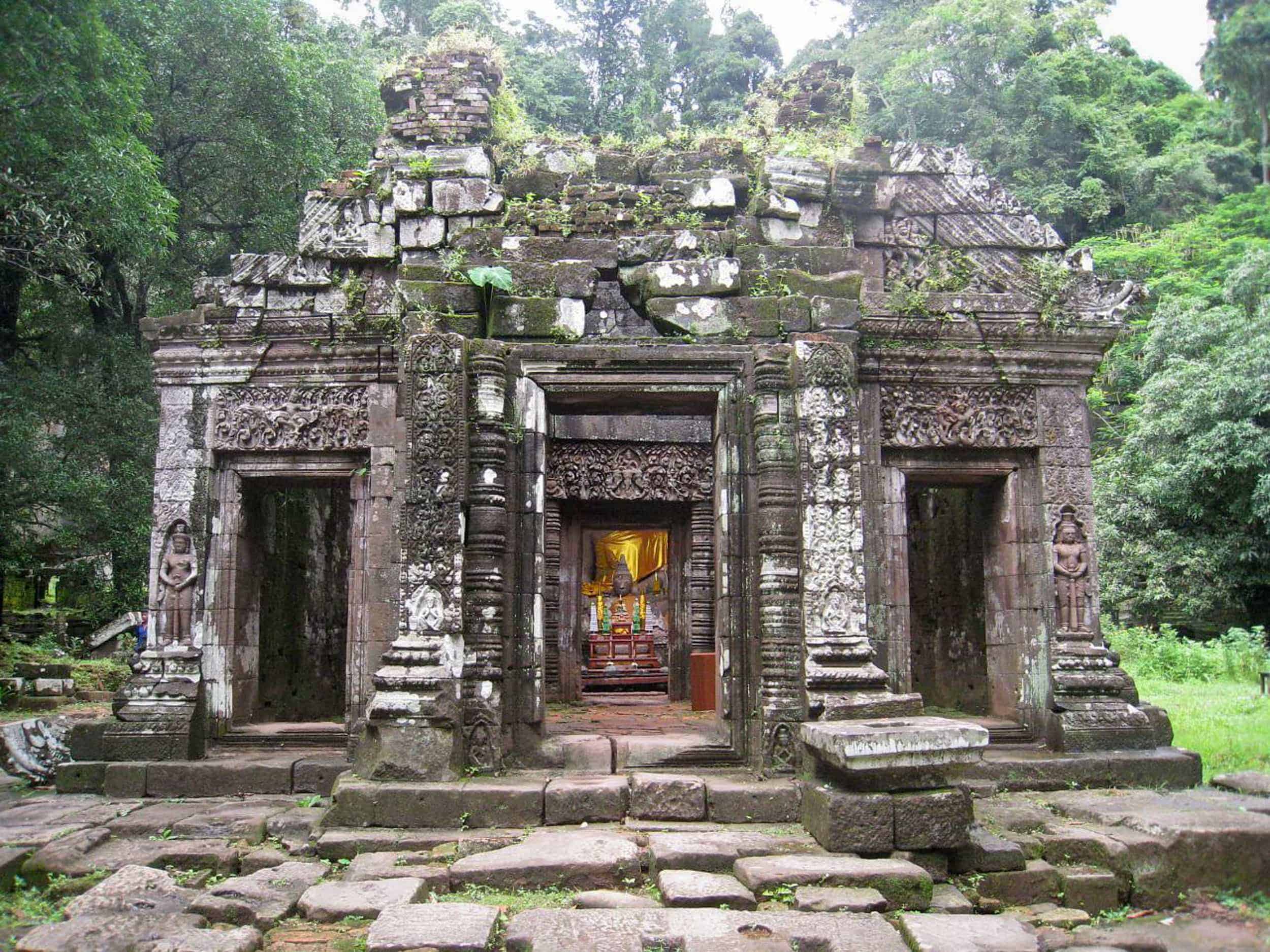 Ask a traveler about the country of Laos, and undoubtedly one of the first words emitted will be somewhere along the lines of relaxation.
Maybe it's the surrounding countries filled with bustling industry and mega-populations of people zooming around that makes Laos a quiet haven in Southeast Asia.
Along with a relaxed atmosphere and a chilled-out population, Laos also offers an exceptionally low cost of travel.
Laos uses the Laotian Kip (LAK). Currency exchange: $1 is about 8,727 LAK (July 2019)
Cost of Transportation
Towns throughout Laos are pretty easy to walk around without using any other form of transportation.
There are motorcycle tuk-tuks called Jumbos that work as taxis. Fares should be agreed upon before riding, according to distance.
Drivers will probably say a price that is twice or so higher than the actual fare, so be persistent when negotiating.
Jumbos should cost around $1.25 – $3 (10,000 to 26,000 Kip), depending on where you are going.
The primary way to get from city to city is by bus.
Vientiane to Luang Prabang: Overnight bus, about 10 hours for $10 – $15 (87,000 to 131,000 Kip)
Pakse to Savannakhet: 5-hour bus ride on a local bus for $5 (44,000 Kip)
Savannakhet to Muong Khong in southern Laos: 8-hour bus ride on a local bus for $9 (78,500 Kip)
You can find out how to go anywhere in Laos with Bookaway, an online ticketing site for bus, ferry, train, and private transfers.
Another method of getting from town to town is in the back of bus-trucks known as songthaews. Should cost around $1 – $3 (10,000 – 26,000 Kip) per hour or so.
It's also a popular option to rent a motorcycle for the day or a few days to get around.
A day of renting a motorcycle should cost about $8 – $10 (70,000 – 87,000 Kip) in most places.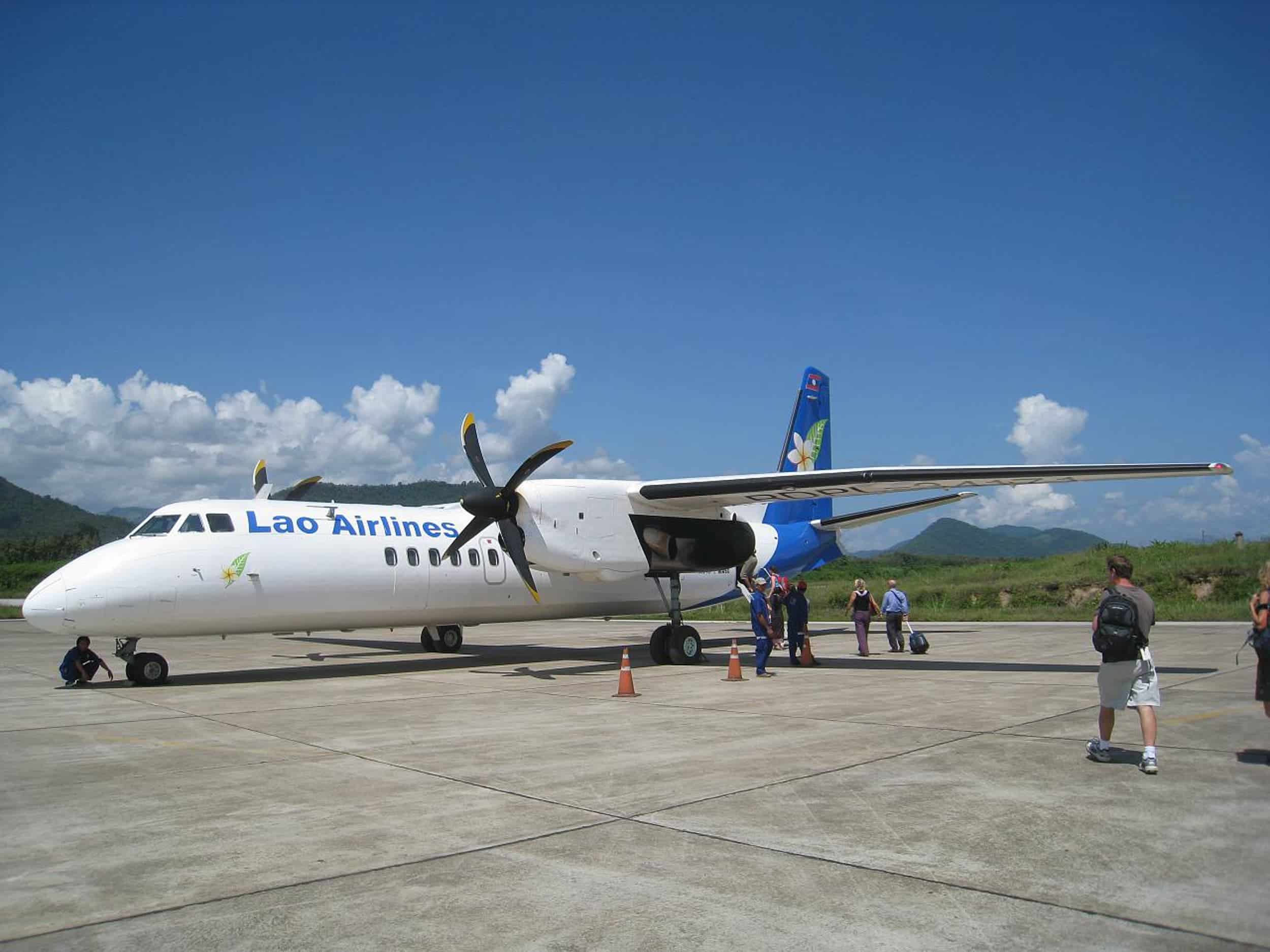 How to Get Cheap Flights in Laos
If you're short on time, quick domestic flights are an option for getting around.
We recommend using Skyscanner to search for the best domestic flights in Laos.
Here are a few examples:
Download the Skyscanner app for easy access to all the best deals in Laos and beyond – iOS click here or Android click here.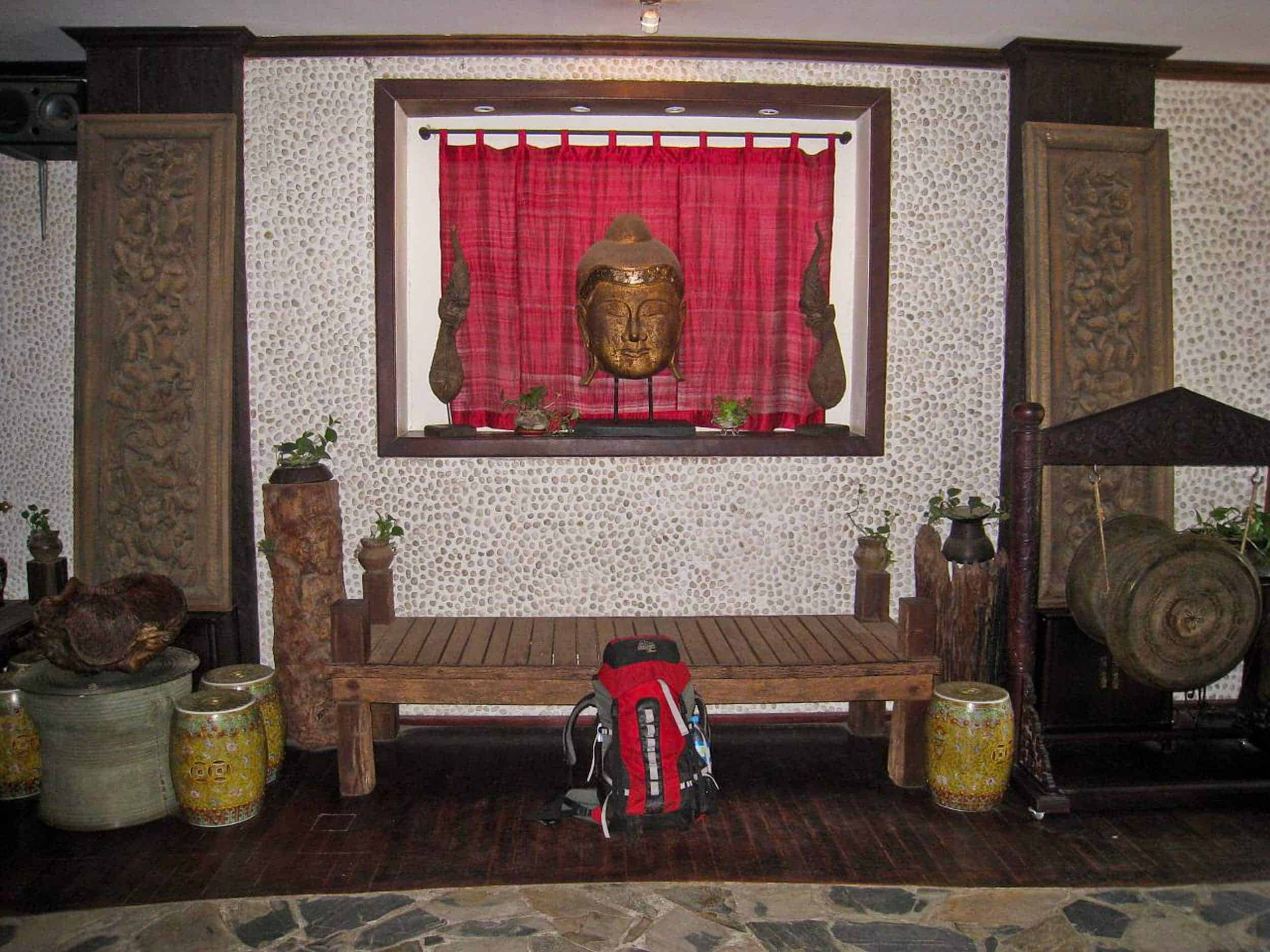 Cost of Accommodation
Accommodation in Laos for budget travelers is in Guest Houses that generally offer a selection of different rooms, with fans, with air-con, double or single.
The cheapest rooms I stayed in were for $3 (26,000 Kip) for a double (shared with a friend) fan room.
Expect to pay anywhere from $4 to $8 (35,000 to 70,000 Kip) for a double fan room.
Air-conditioned double rooms can easily be found from $8 – $10 (70,000 to 87,000 Kip) per night.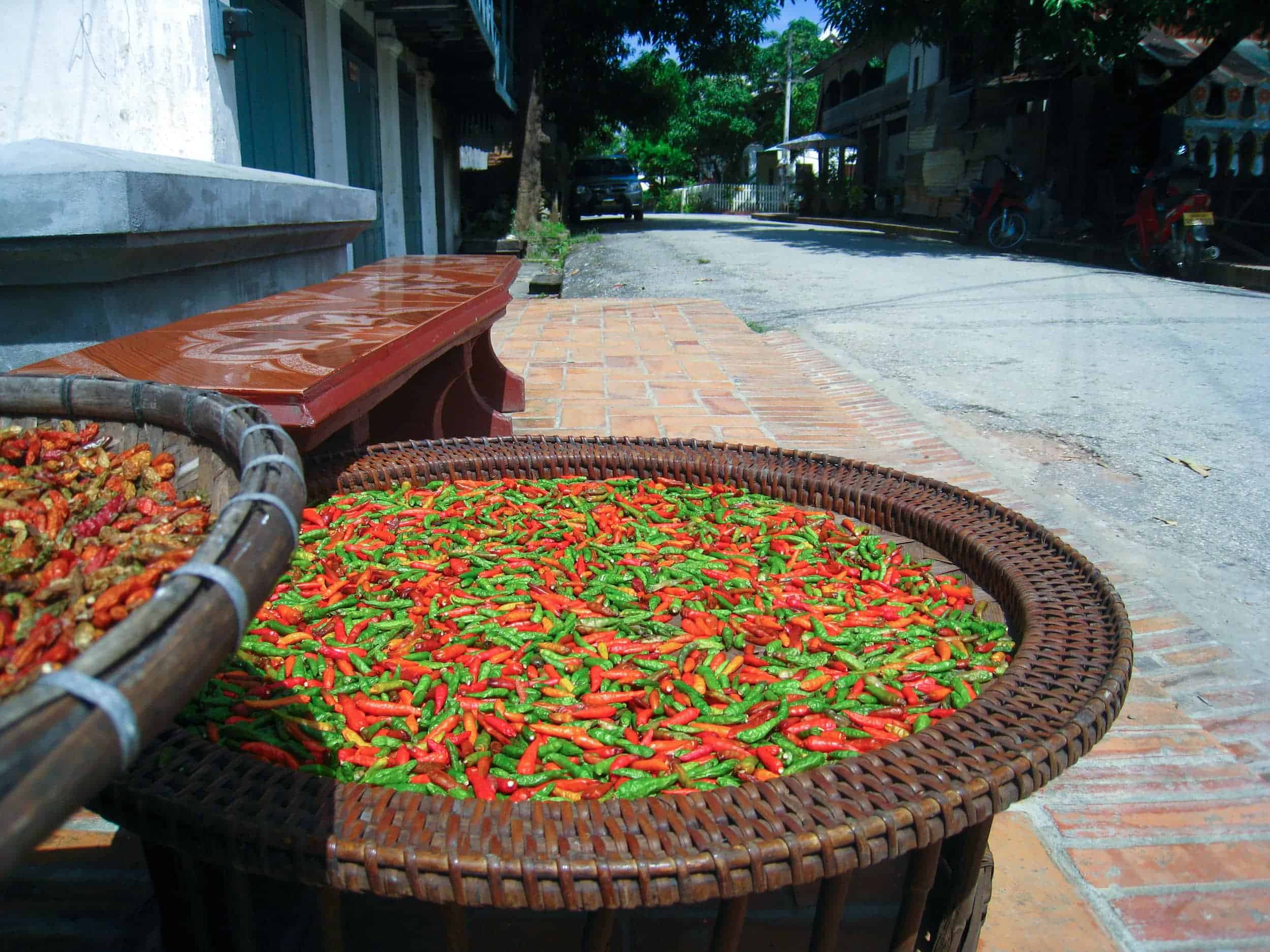 Cost of Food
Food can be quite cheap in large cities, but I was surprised how food prices inflate in tourist areas like the Southern 4,000 islands.
Street Food
Green papaya salad and sticky rice can run as low as $0.75 – $1.25 (5,000 – 10,0000 Kip) for an entire meal; add a whole grilled fish for an extra $4 (35,000 Kip)
Plates of rice with other dishes can be purchased in the range of around $1.25 (10,000 Kip)
Tasty baguette sandwiches are about $0.75 (6,000 Kip)
In touristy areas, these same meals can cost $4 to $8 (35,000 – 70,000 Kip)
Sit Down Restaurants
The main cities of Laos are stocked with lovely International restaurants that include the likes of French, Indian, and Italian cuisine.
Meals at fancy sit-down restaurants run in the range of $6 – $13 per dish (52,000 – 114,000 Kip).
1.5 L bottle of water – $0.75 (5,000 Kip)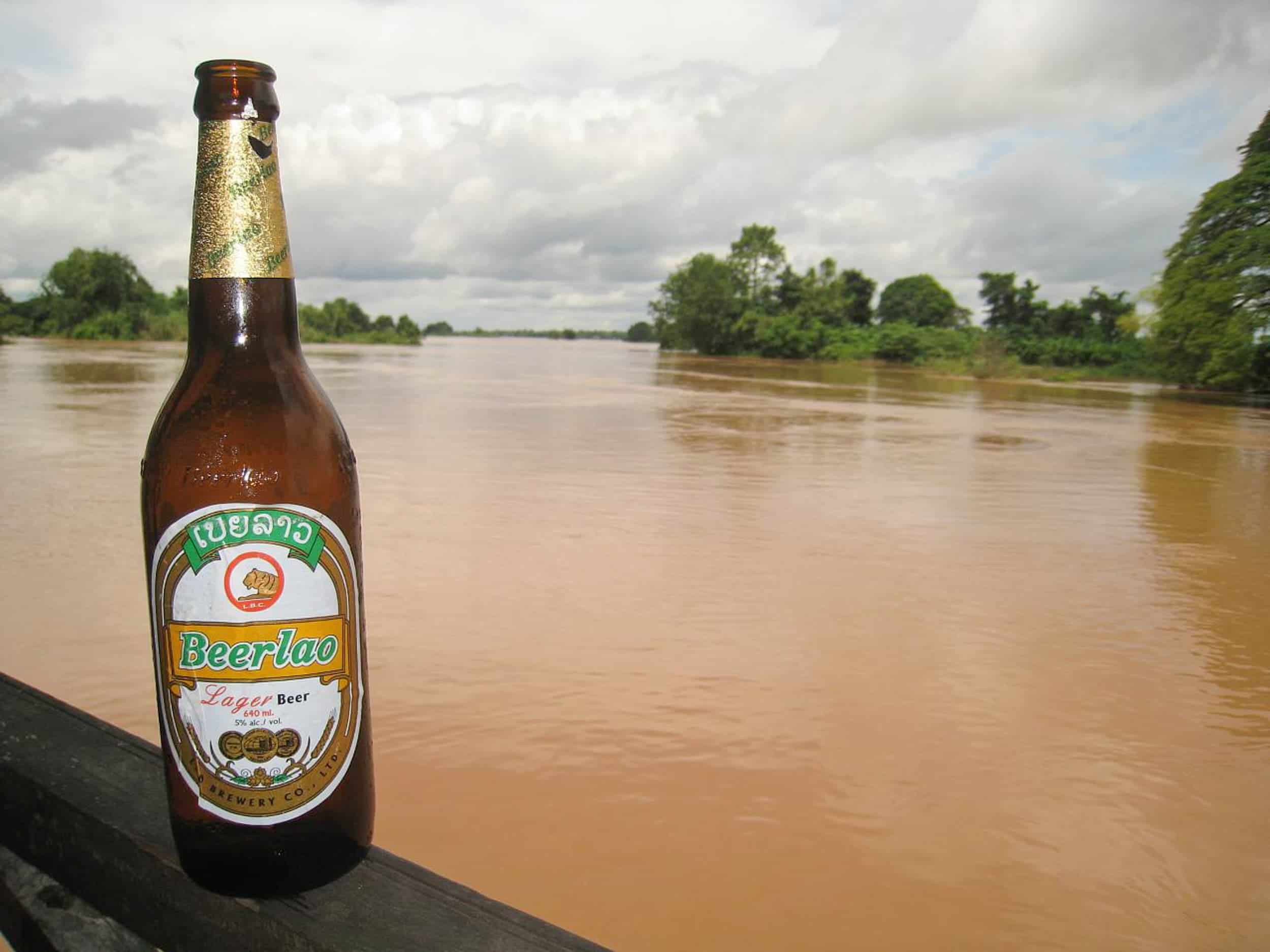 Cost of Drinking / Going Out
Beer in Laos is a pretty good price, 640 ml bottles of decent Beerlao run at about 8000 – 10,000 Kip ($1 – $1.25).
I've never been or even really seen a club in Laos. Most places to go out at night are chilled out, small-scale bars, and hanging out destinations.
Drinks can cost anywhere from $1.25 – $3 (10,000 – 26,000 Kip).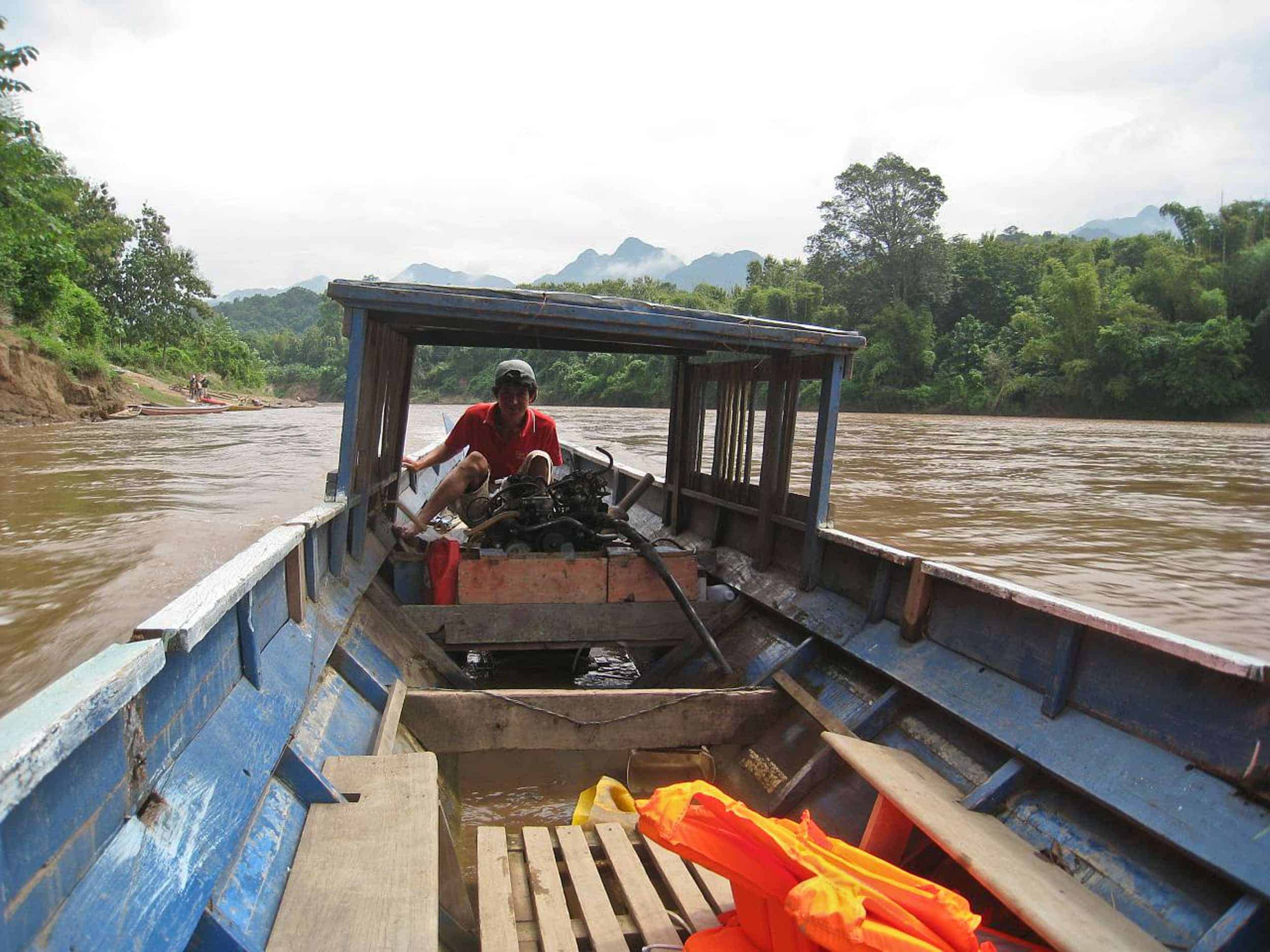 Cost of Activities & Attractions
Overall Cost of Travel in Laos
Laos is a country so laid back; if you'd like to follow their lifestyle and chill out, it's possible to see it for about $10 per day (or a little less).
I spent about $10 – $15 (80,000 to 120,000 Kip) per day, seeing plenty of things!
Daily Travel Budget: $10 – $25+
Last Updated on April 20, 2021 by Dave Lee
Mark was raised in central Africa before migrating back to the U.S. for University. After graduating, he decided to continue traveling the world. On Migrationology, he shares the cultural side of travel from a slow-paced local perspective that often revolves around his love for eating all forms of food. Join him on Facebook and follow him on Twitter @migrationology.