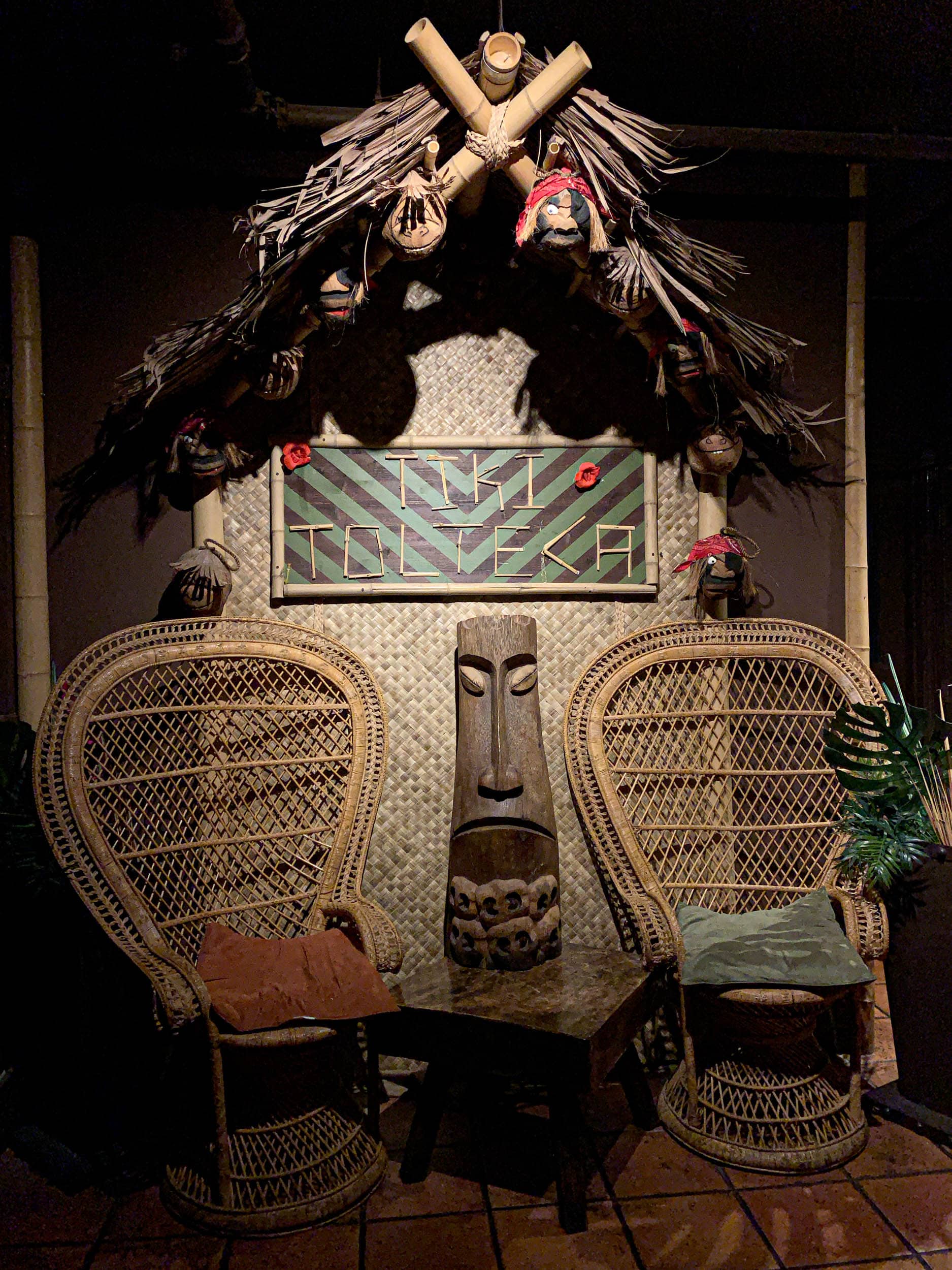 The Big Easy is historically significant as the birthplace of the cocktail. Taking a New Orleans cocktail tour with Doctor Gumbo is not only fun, but it's also educational.
If you're looking to add context to your drink consumption or are traveling solo and prefer some company for a bar crawl, this lighthearted tour is for you.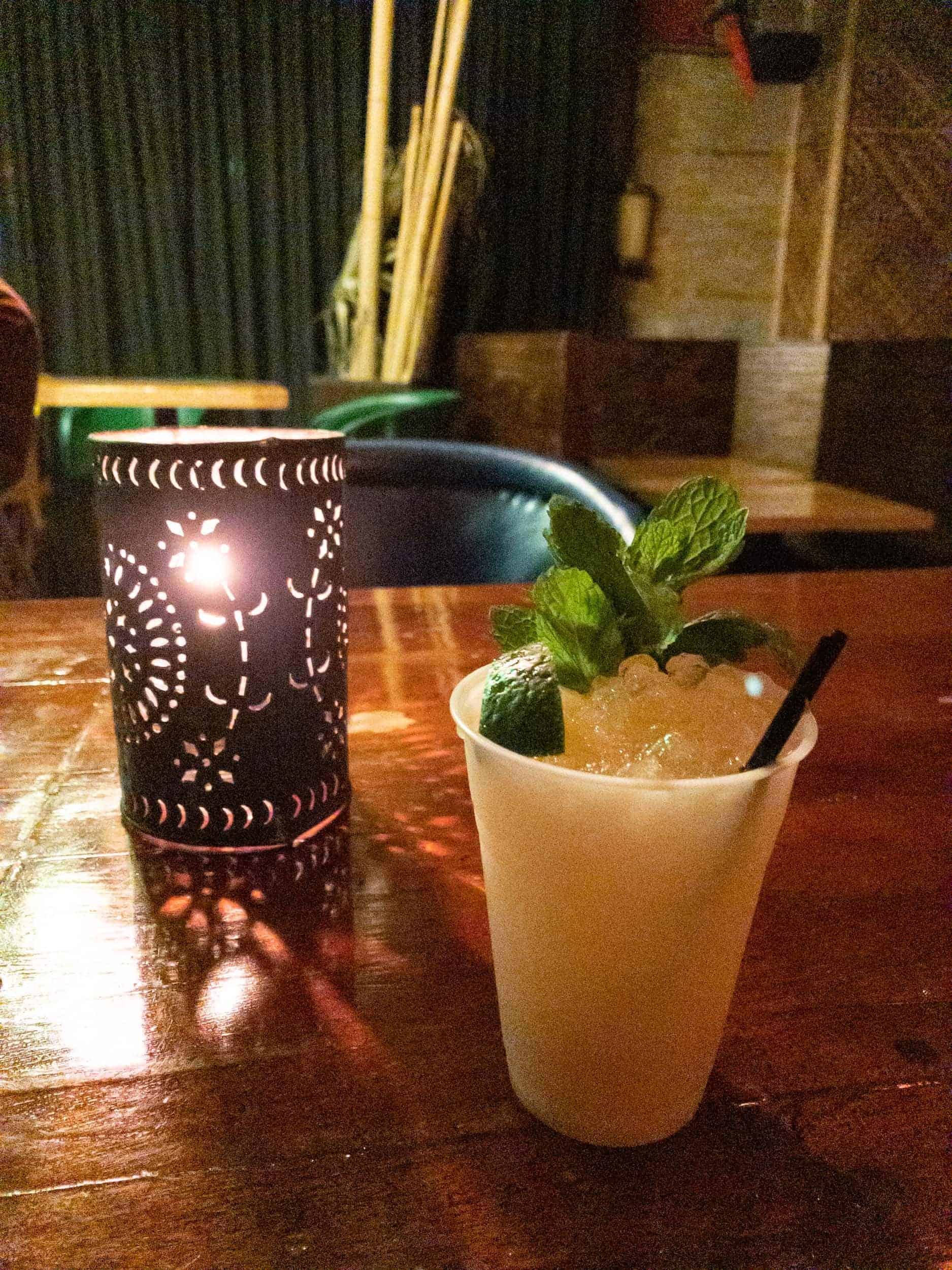 Cocktail Bars
1. Tiki Tolteca
The tour began at Tiki Tolteca (301 N. Peters St), a Latin American tiki bar that opened in the 1980s and bills itself as the first tiki bar in New Orleans.
Here, I met the others in our tour group, along with Ben, our larger-than-life tour guide.
Ben acknowledged that there was no particular reason the first bar of the tour was Tiki Tolteca, other than it wasn't typically busy at 5 pm.
Mai Tai
He brought us each a mai tai (rum, lime, curacao, and orgeat syrup) in a plastic cup.
Consuming alcohol on the street is legal in New Orleans so long as it's in a plastic cup. As a result, many bars serve drinks in plastic instead of glass.
Related: 15 Cheap and Fun Things to Do in New Orleans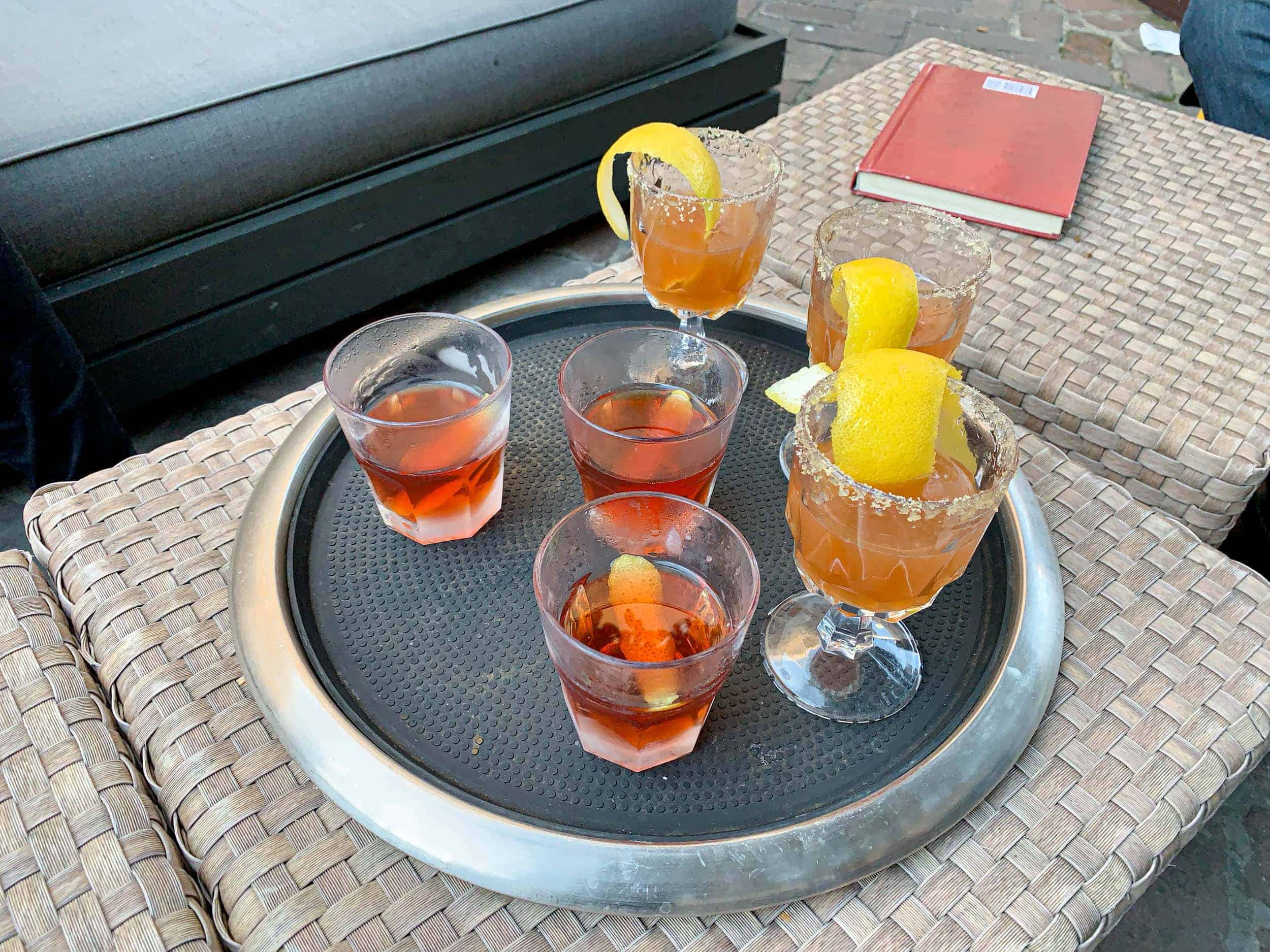 2. SoBou Restaurant
Once we'd introduced ourselves and finished our mai tais, we walked a block and a half to SoBou Restaurant at the W Hotel New Orleans (310 Chartres St). Here, we had the outdoor courtyard to ourselves.
While waiting for our cocktails, Ben showed us a copy of The Bartender's Guide, a comprehensive collection of recipes published by Jerry Thomas in 1862.
At the time, Jerry Thomas was the most renowned bartender in the United States. His guide became the go-to resource for bartenders everywhere.
It's here that we also learned which ingredients make up a cocktail:
Absent any of these ingredients, and you're not technically drinking a cocktail. That was my biggest takeaway from the New Orleans cocktail tour.
Gin and tonic, vodka and cranberry, and the screwdriver are just three of the many mixed drinks I always thought of as cocktails.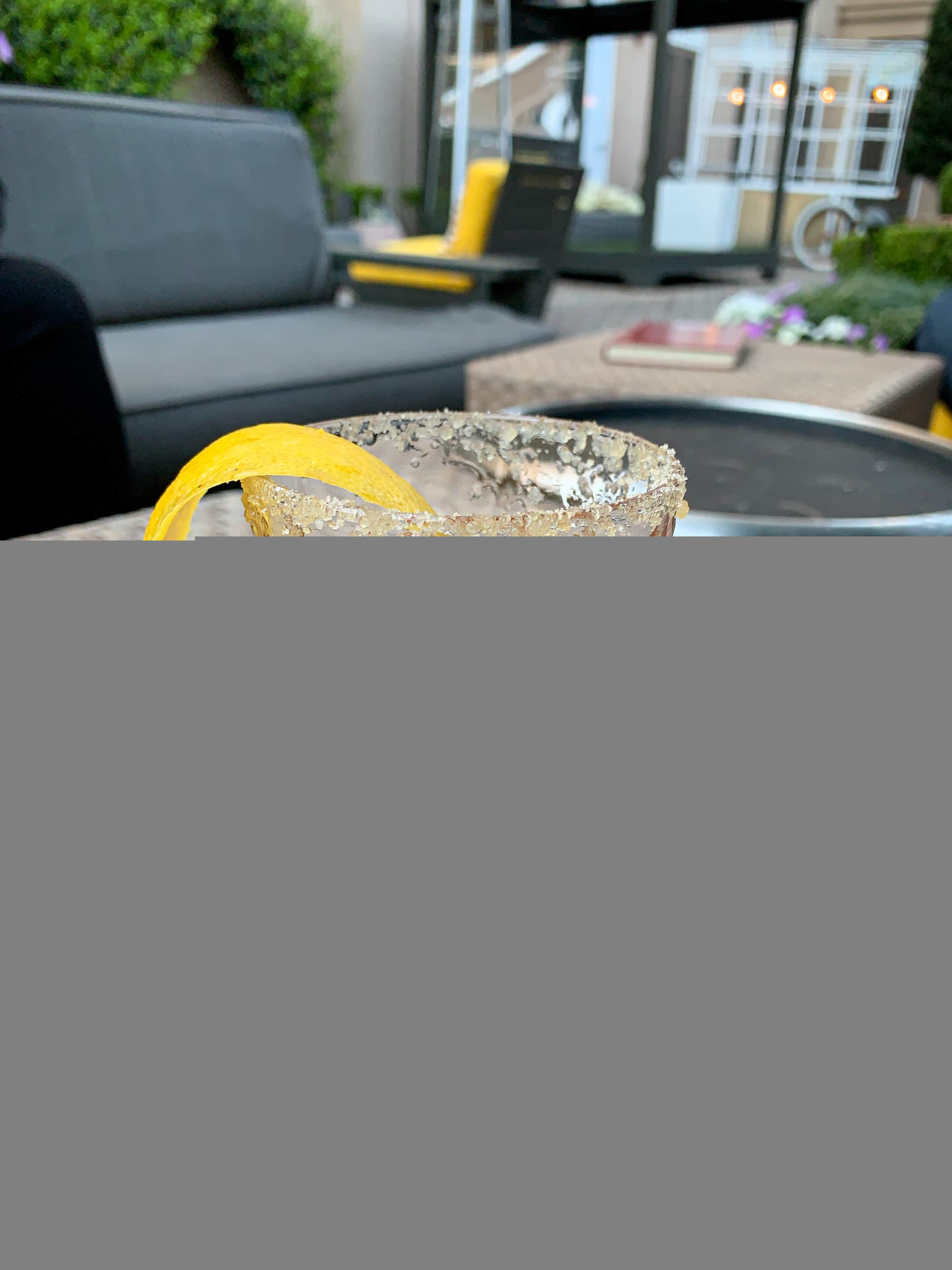 Sazerac
The first cocktail we tried was the Sazerac, which dates back to 1838 when Antoine Peychaud created it in his New Orleans apothecary.
Widely recognized as the world's first cocktail, it was initially made with brandy, sugar, bitters, and absinthe.
In the early 20th century, when brandy became harder to come by, rye whiskey was substituted.
At SoBou, the Sazerac is made with rye whiskey, brandy, bitters, Steen's cane syrup, and Herbsaint rinse. It's garnished with lemon peel and served clean (without ice).
I found the Sazerac too strong for my tastes. I'm not a whiskey drinker, so it's not something I'd order in the future.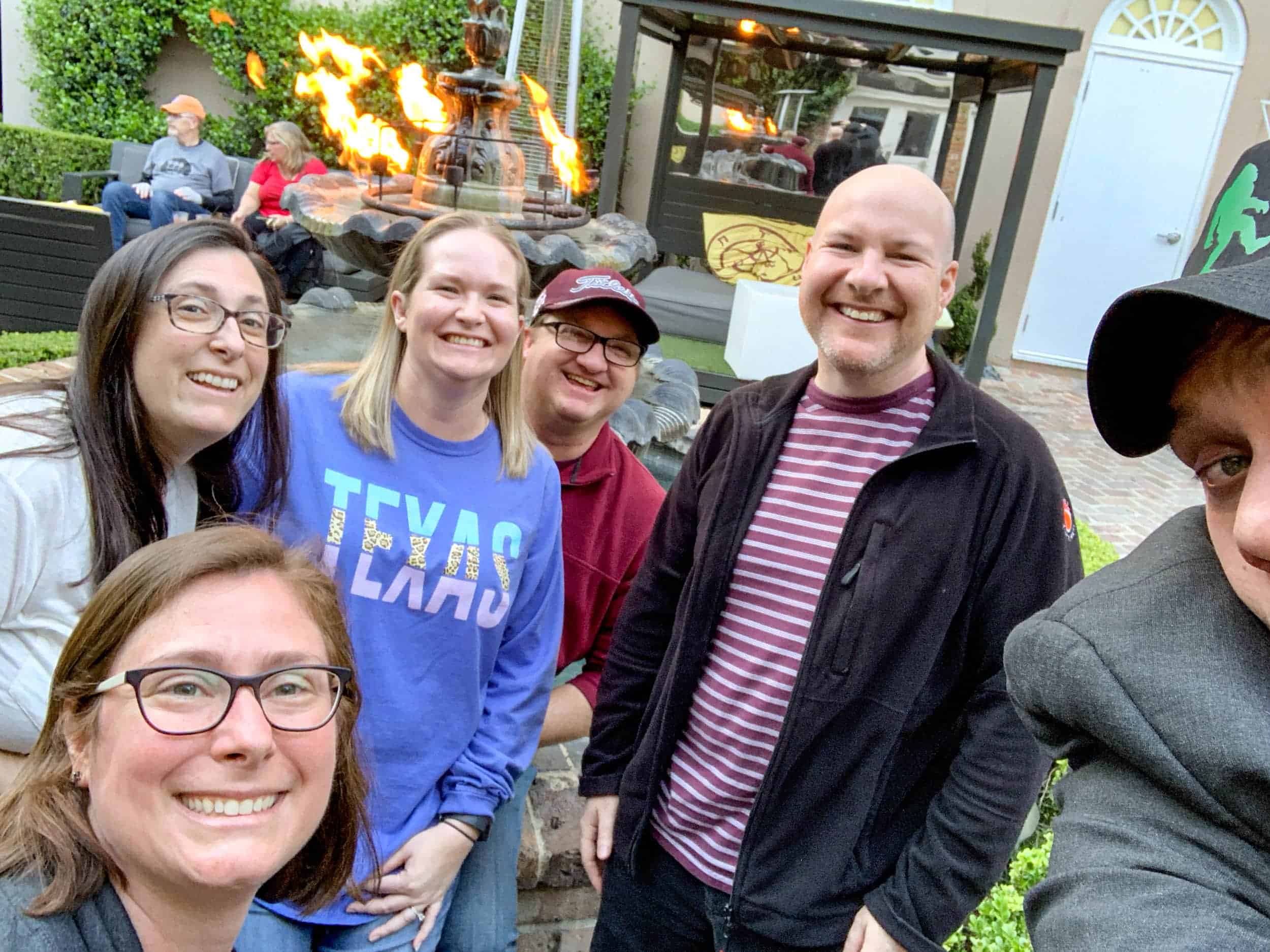 Brandy Crusta
The Brandy Crusta was more to my liking, invented by bartender Joseph Santini at his New Orleans bar, Jewel of the South, in the 1850s.
The Brandy Crusta is made of cognac, lemon juice, curacao, maraschino liqueur, and bitters.
The rim of the glass is dipped in sugar, and it's garnished with a long slice of lemon peel.
By this point, our lively group was getting along well. As you can tell from the photo above, there wasn't a lot of us.
There were two sisters, a couple, myself, and our guide Ben (far right). A few others had signed up but couldn't make it.
Side note: In late 2019, I happened to be in town for the opening of a new incarnation of Jewel of the South, which immediately became one of the best cocktail bars in New Orleans.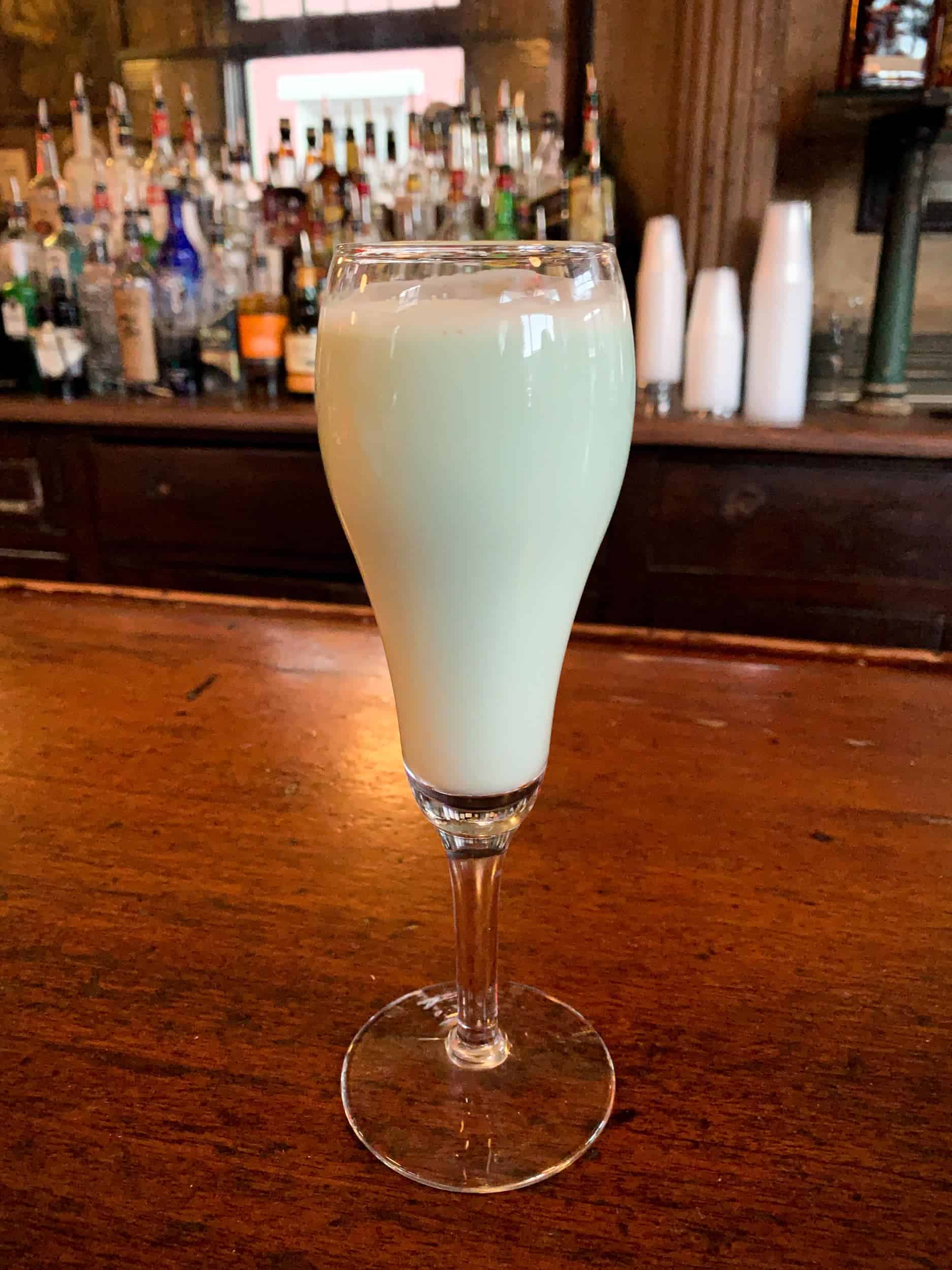 3. Tujague's Restaurant
Our third stop of the New Orleans cocktail tour was a 10-minute walk away.
Founded in 1856, Tujague's Restaurant (823 Decatur St) is New Orleans' second oldest restaurant.
Tujague's mid-19th-century cypress bar, imported from Europe, lacks stools. It's standing room only, just as it has always been.
Grasshopper
It's here that the grasshopper was invented in the early 20th century.
The cocktail is made by shaking equal parts creme de menthe and creme de cacao, heavy cream, and ice, then straining the chilled liquid into a glass.
The result is thick, heavy, and sweet. I generally enjoy sugary drinks, but the creaminess of this was too much for me. It's like a liquid chocolate mint dessert.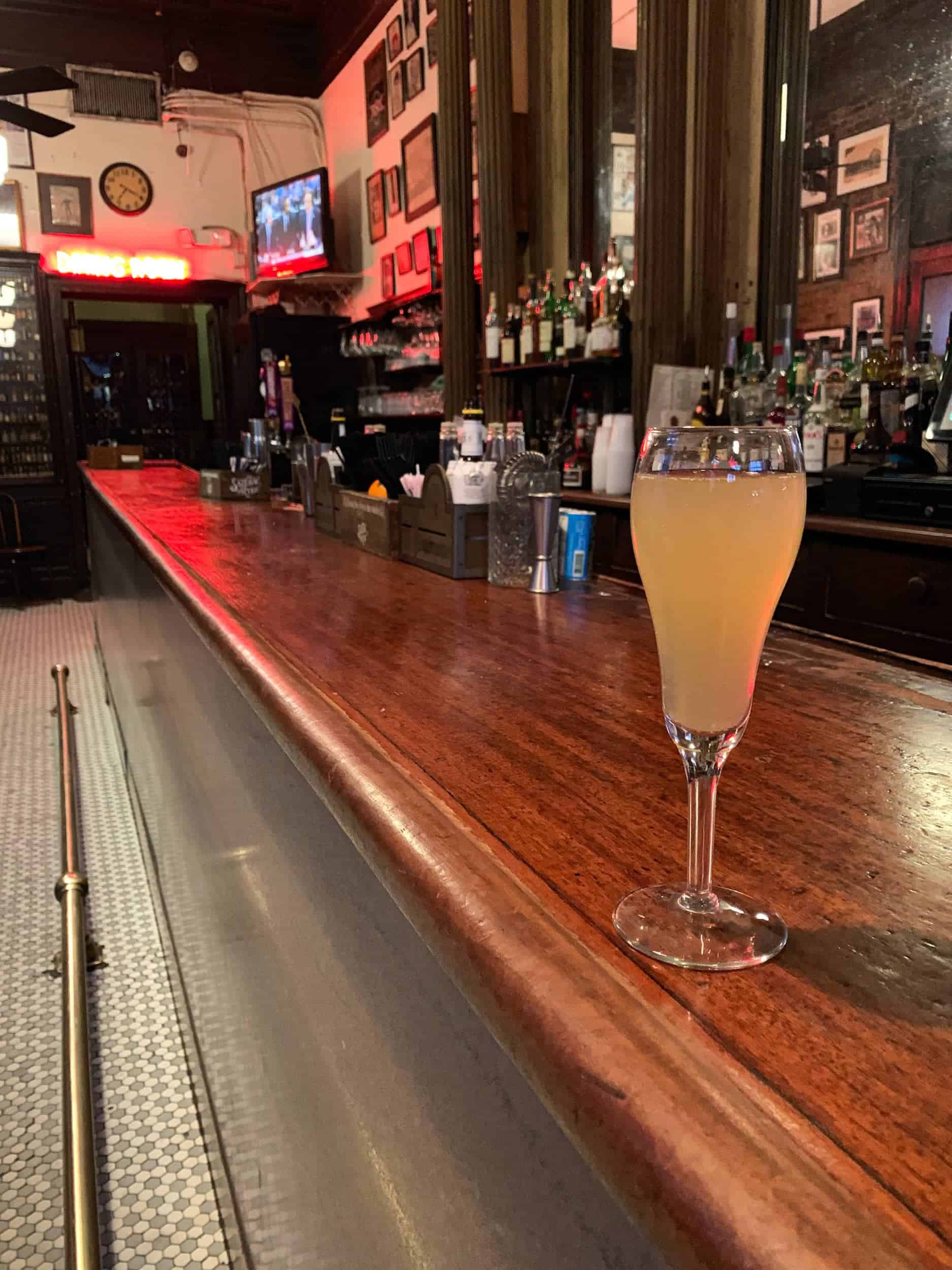 French 75
We also sampled the French 75 at Tujague's, which became my favorite drink of the night. This cocktail is made with gin, Champagne, lemon juice, and sugar.
Unlike the previous three cocktails we tried, the French 75 doesn't originate in the Big Easy. The French 75 was created in 1915 at the New York Bar in Paris, France.
By this point, I was having a hard time keeping up with Ben and his storytelling.
Related: History of Mardi Gras, Then and Now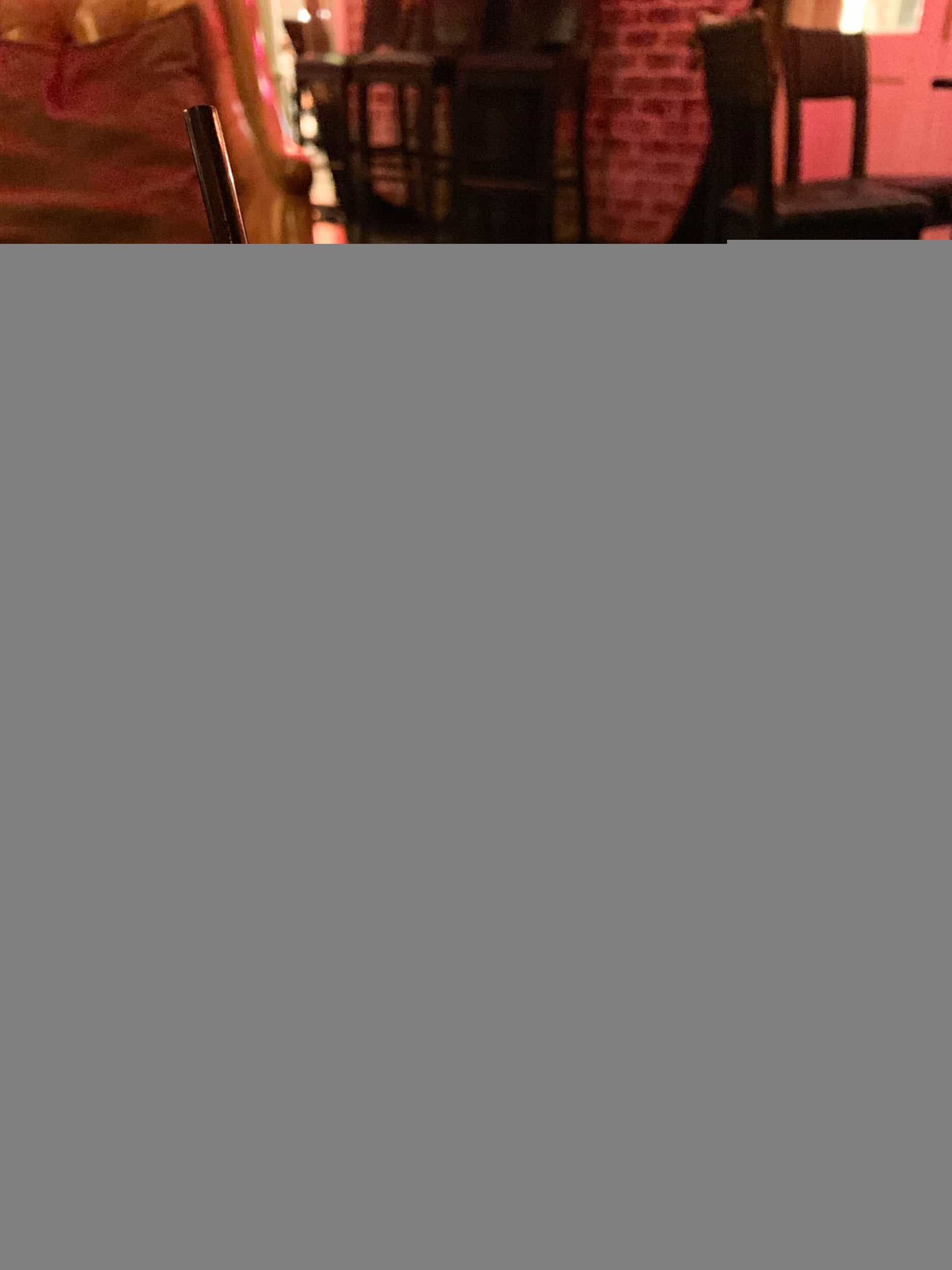 4. Bourbon "O" Jazz Bar
Our fourth and final stop of the night was the Bourbon "O" Jazz Bar at the Bourbon Orleans Hotel (717 Orleans St), a mere five-minute walk from Tujague's.
The bar is managed by Cheryl Charming, who in 2015 was named Mixologist of the Year by New Orleans Magazine.
It's right on Bourbon St and features live jazz nightly, making it an excellent spot to end the tour.
The "Ruffagnac"
We were served the "Ruffagnac" in a plastic cup, which I liked according to my Instagram Stories archive.
But I have no recollection of what's in it, and it's no longer on the bar's menu!
Can you blame me, though? If you can reach the end of Doctor Gumbo's cocktail history tour in New Orleans, remembering everything your guide has shared, I commend you.
Tours run most nights, from 5 to 8 pm. Check the website for availability and to book your tour.
The cost is $70 per person and includes drinks. If you want to go on the tour but prefer not to drink, the price is $35.
Doctor Gumbo also runs a three-hour New Orleans food tour every afternoon.
Where to Stay: The HI New Orleans hostel opened on Canal Street on July 1, 2019, and offers easy access to the French Quarter (just across the street). Dorm beds with privacy curtains and electric outlets, plenty of private rooms, and an on-site cafe and bar are a few more reasons to stay here. Click here to check availability.
____
My trip to New Orleans was in partnership with Hostelling International USA; this tour was provided compliments of Doctor Gumbo Tours. All opinions are my own.
Dave is the Founder and Editor in Chief of Go Backpacking and Feastio. He's been to 66 countries and lived in Colombia and Peru. Read the full story of how he became a travel blogger.
Planning a trip? Go Backpacking recommends: