Tuscany is one of the most popular year-round tourist destinations for a good reason.
Indeed, it can fulfill the desires and dreams of all sorts of visitors.
From medieval villages and museums with Renaissance masterpieces to rolling hills, lush landscape, sugary shores, hearty dishes, and delicious wine, Tuscany offers quality and an abundance of options.
The same impressive diversity of choices is highlighted with the provided types of accommodation.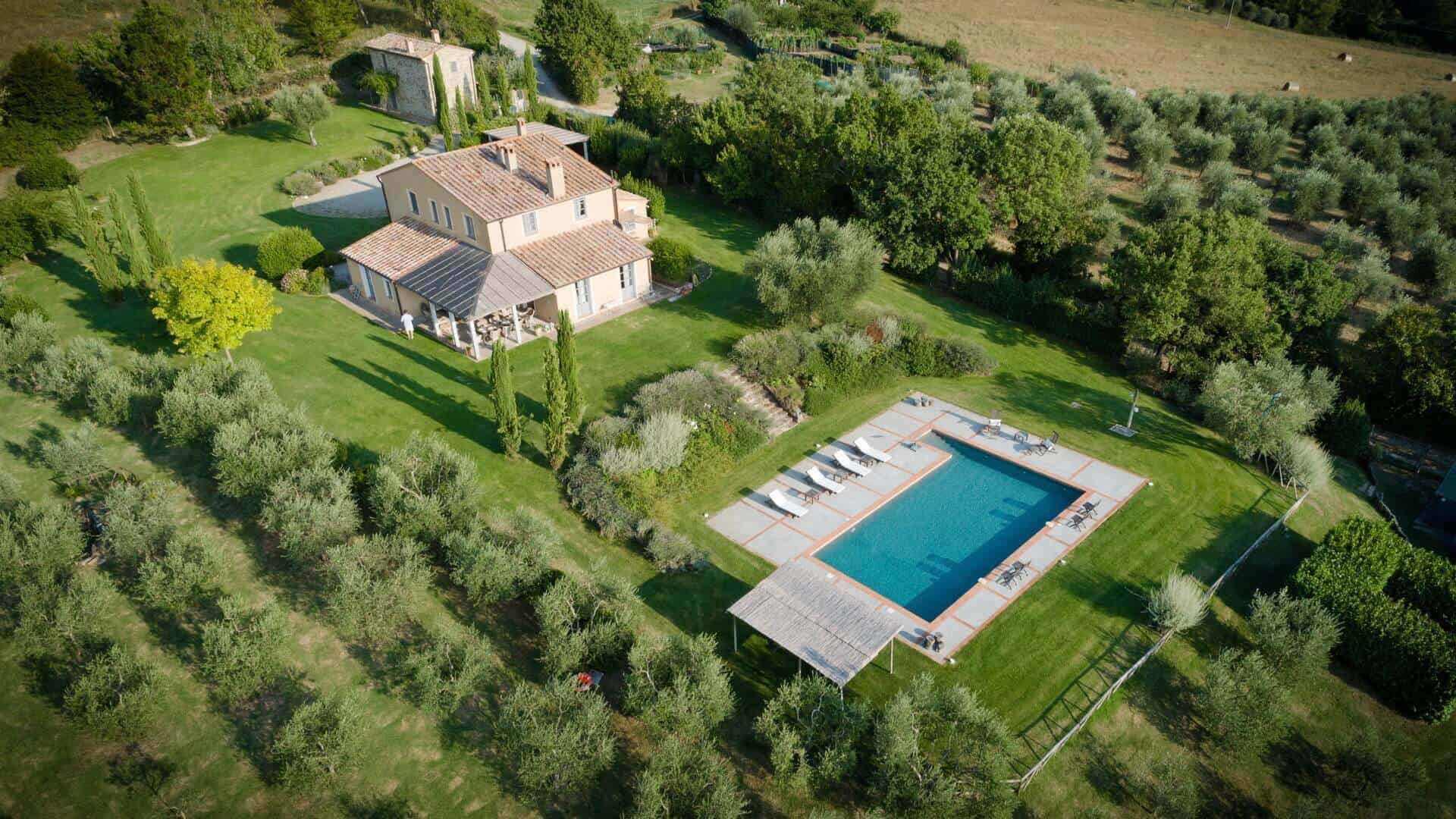 Visitors are welcomed to a wide range of possibilities based on the holiday experience they seek, their base, budget, and level of luxury, privacy, and exclusivity.
If you're wondering where to stay in Tuscany on an upcoming trip, here are three common options.
Chic Farmhouses
Agriturismo has been on the rise the past few years and refers to renting a room, an apartment, or an independent unit on a working farm amidst the enchanting Tuscan countryside.
Most people choose this kind of accommodation for the chance they have to experience rural life.
The modern Tuscany farmhouses are renovated, incredibly stylish, and vary from elegant to rustic.
They also offer a wealth of luxury amenities, including a spa and pool, while hypnotizing with a refined atmosphere and heart-stopping views of the verdant Tuscany terrain with the olive groves, cypress forests, and vineyards.
Plus, you may even be pampered with facilities like wine tasting, cooking classes, organic food, and more.
The great advantage of farmhouses is that they are perfect for families with children, as they can get in touch with nature and farm animals, and even learn a thing or two about growing your own produce.
Plus, they can be as far from the main local attractions as you wish.
Dashing Villas
Back in the day, villas were huge properties related to agricultural activities.
During Roman times, the function and idea of a villa have evolved dramatically and became synonymous with the residences of the elite and upper classes.
Built in prominent locations across Tuscany (mainly around the Italian capital), they symbolized wealth and prestige until the Renaissance, which gave birth to mind-blowing suburban villas epitomizing idleness and pleasure.
Today, you can find a plethora of Renaissance-style villas dotting the countryside; most bear the signature of the powerful Medici family.
They offer an incredible range of facilities and services, from fully equipped kitchens and infinity pools to private verandas and pool bars.
Villas can be a superb choice for groups of friends who wish for more privacy, families with kids who want more space and isolation from the city hustle and bustle, and couples who are used to a VIP lifestyle.
You get to decide the privacy level you need, with villas in the heart of all the action and options scattered across a profoundly charming rural setting.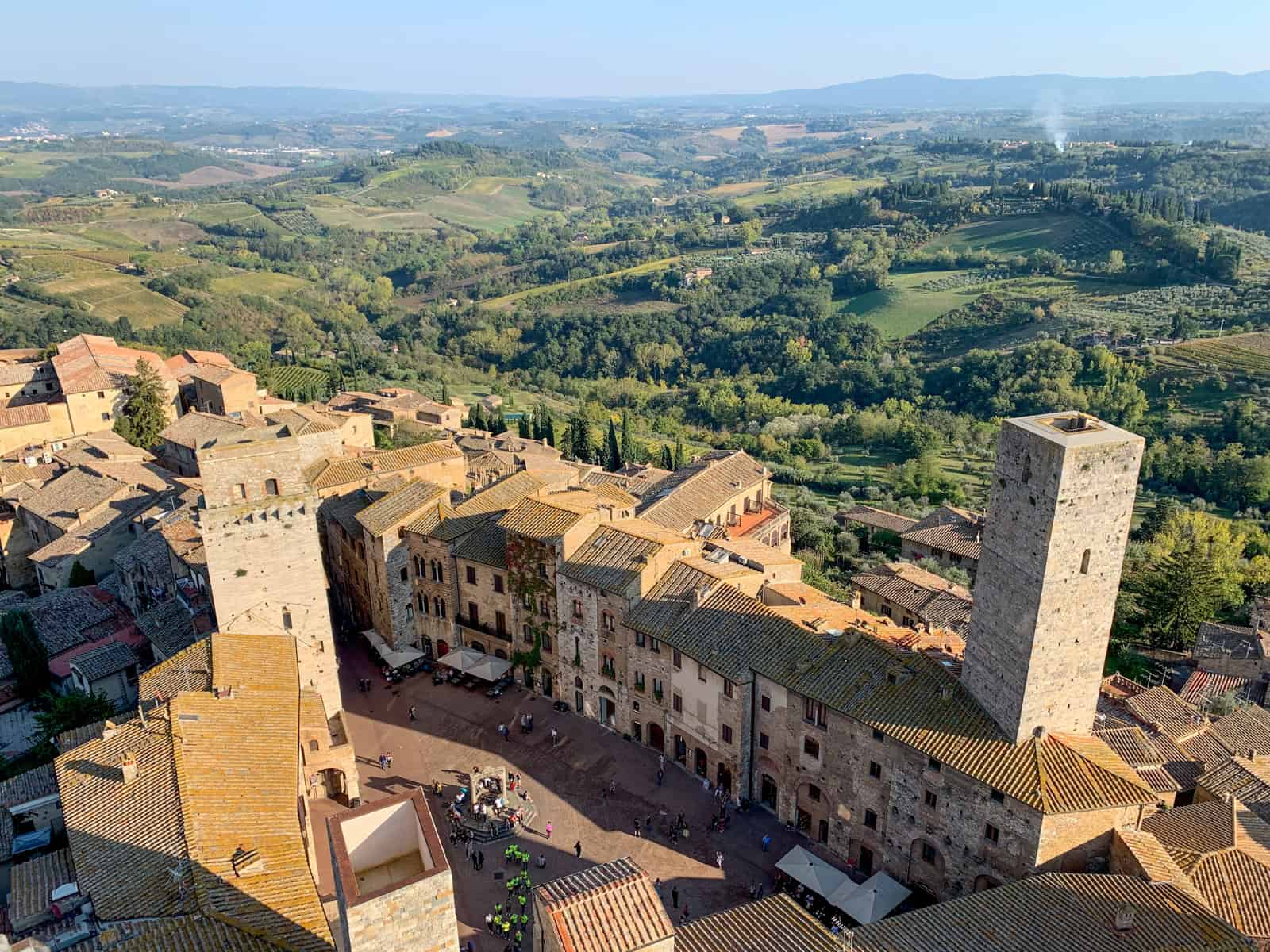 Imposing Tuscan Castles
It's mind-blowing to know that you can live in a medieval, fairy-tale-like castle even for a short while.
Situated up in the hills, the local fortresses and castles boast stunning locations and captivating panoramas.
Although there are not many options available at this time, staying in a castle-turned-into-a-luxury-hotel is, undoubtedly, something different.
Other Accommodation Options
Of course, when deciding where to stay in Tuscany, you can always choose a hotel (we suggest one with at least three stars).
But, be mindful of the provided services – they can vary significantly between hotels (especially those close to or in big Tuscan cities).
Other than that, you may also consider a B&B in a major Tuscan town or small village, an apartment rental, or a historical residence (usually in a town center) with ancient frescos, eager to narrate its century-old story.
In any case, Tuscany will undoubtedly satisfy your desire for a memorable and exciting adventure.
This region of Italy is surrounded by unimaginable natural beauty, quaint villages tucked in grassy valleys, and landmarks dating to the Middle Ages.
_______
This story is published in partnership with Kinglike Concierge.
Planning a trip? Go Backpacking recommends: