The 4th of July in Nashville, Tennesse, is billed as one of the biggest Independence Day celebrations in the United States. But does it live up to the hype, I wondered?
Since moving to Austin, Texas, I'd experienced two 4th of July fireworks displays.
For one of the largest states in the union, the annual pyrotechnics show over Ladybird Lake leaves something to be desired. Would the capital of Tennessee, a city similar in size to Austin, be any different?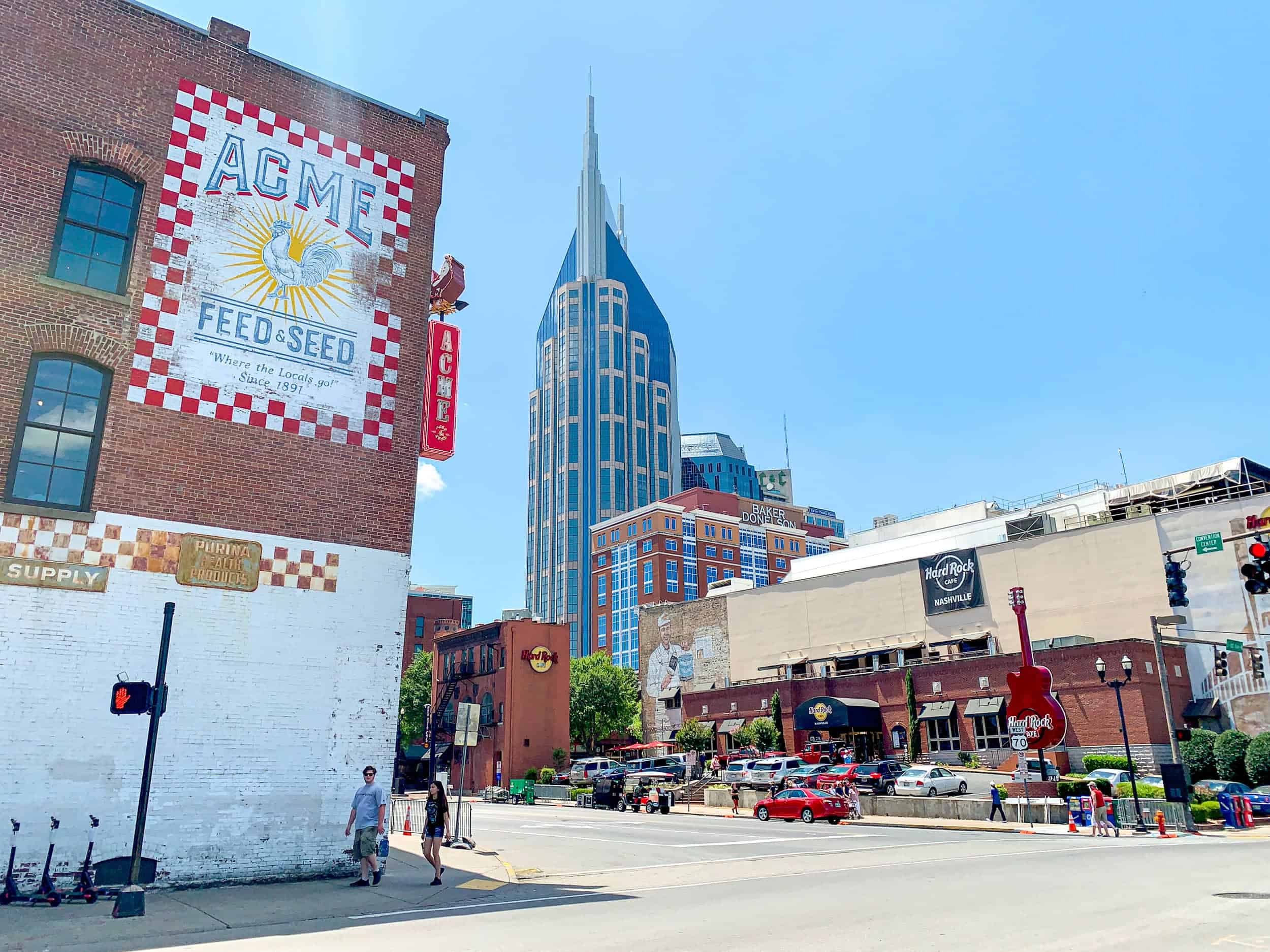 Beyond the promise of a big fireworks display, I'd been curious about Nashville since settling in Austin. The cities share a love of music.
Nashville, aka "Music City," is famous for country music, while Austin bills itself as the "Live Music Capital of the World."
Not being a traveler to visit just one city per trip, I used my first visit to Boston in June as an opportunity to spend the 4th of July in Nashville before returning home.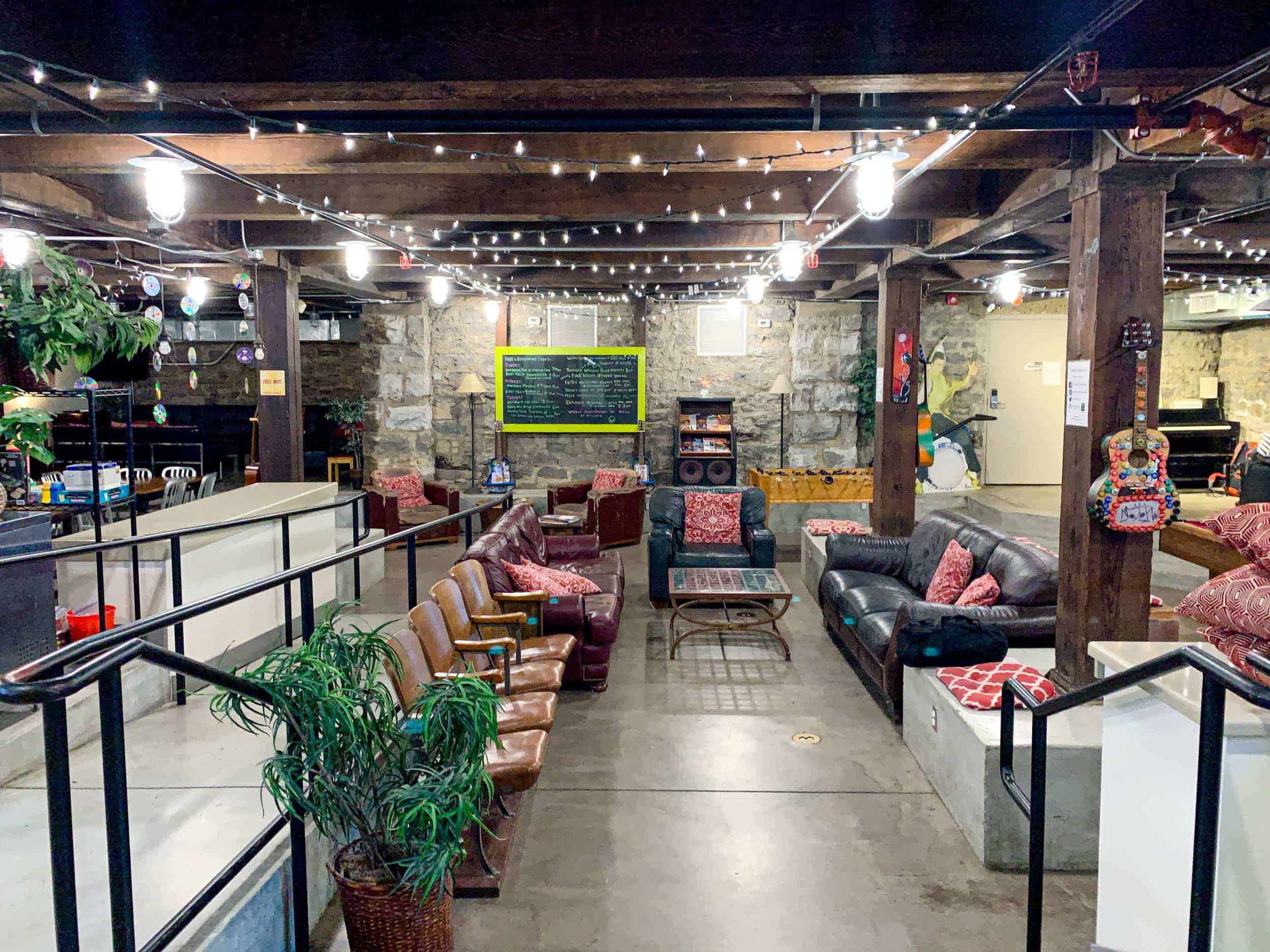 Where to Stay in Nashville
My flight from Boston touched down at Nashville International Airport early on a Monday afternoon.
It was the first day of July; I'd given myself a few days to explore the city before the big show.
I ordered an Uber for the 20-minute ride from the airport to the aptly named Nashville Downtown Hostel.
I'd looked for a hotel in Nashville on Booking.com, but the hostel made more sense for my budget.
Plus, the hostel is affiliated with Hostelling International USA, meaning it meets their standards. Like all hostels, it has its pros and cons.
The biggest pro for me was the low cost, followed by the convenient downtown location, which would later prove perfect for watching the 4th of July fireworks.
The cons were a loud air-conditioning system, which was on 24/7. Thankfully, the noise didn't make it harder to fall asleep.
The individual showers in the men's bathroom were fine, but they didn't offer as much privacy as I like.
Now that you know where I spent my nights let's dive into some of the fun things to see and do in Nashville.
Check availability: Nashville Downtown Hostel on Booking.com.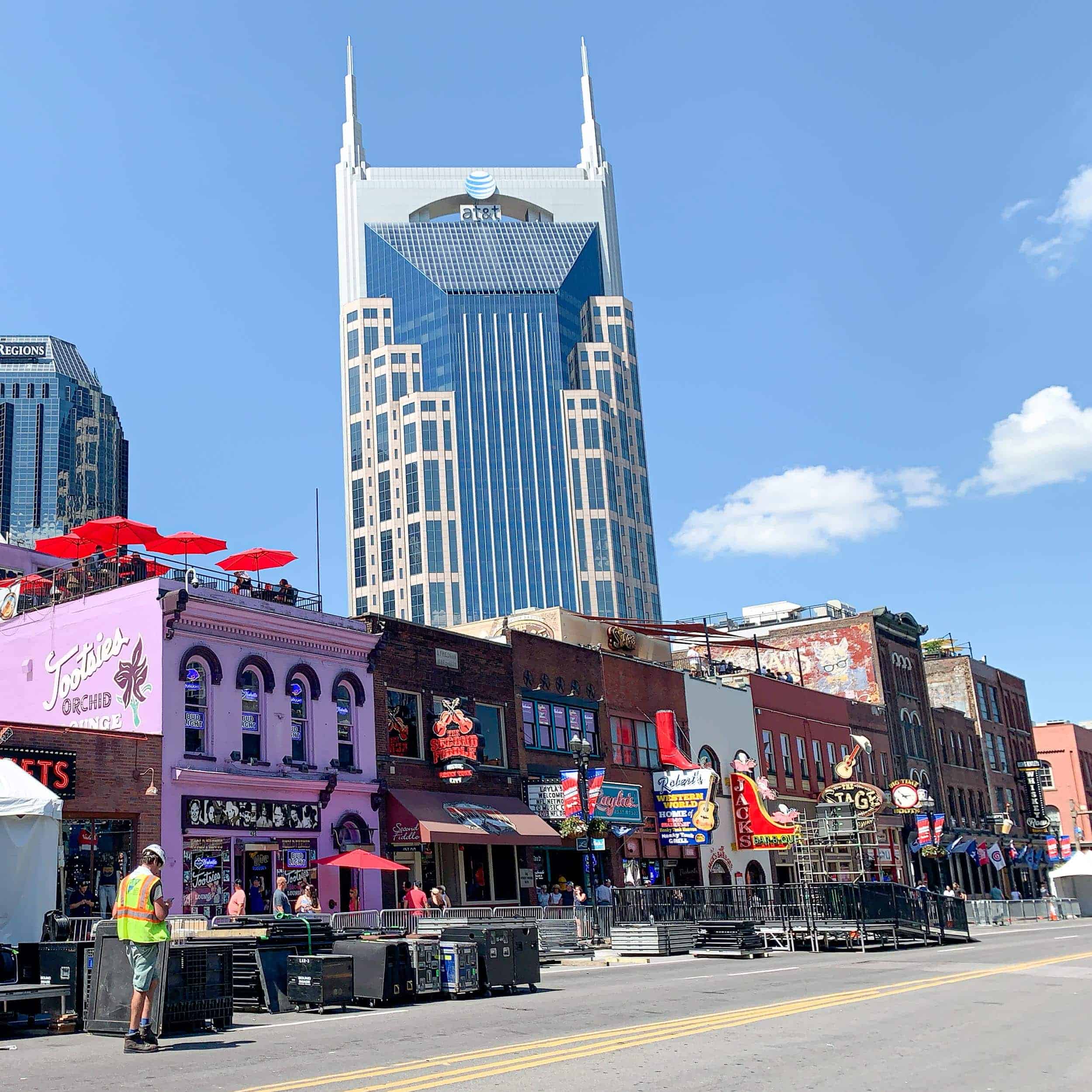 Things to Do in Nashville
Honky-Tonks on Broadway
My first stop after the hostel was Broadway, a road lined with honky-tonks running west from the Cumberland River through downtown Nashville. This is where the action happens!
I took a tip from my friend Kristin, a local, and went to Acme Feed & Seed for lunch.
After devouring a hot chicken sandwich at the ground floor bar, I took my Ole Smoky Moonshine slushee to the rooftop for a commanding view of Broadway and Nissan Stadium across the river in East Nashville.
Details: Acme Feed & Seed is at 101 Broadway.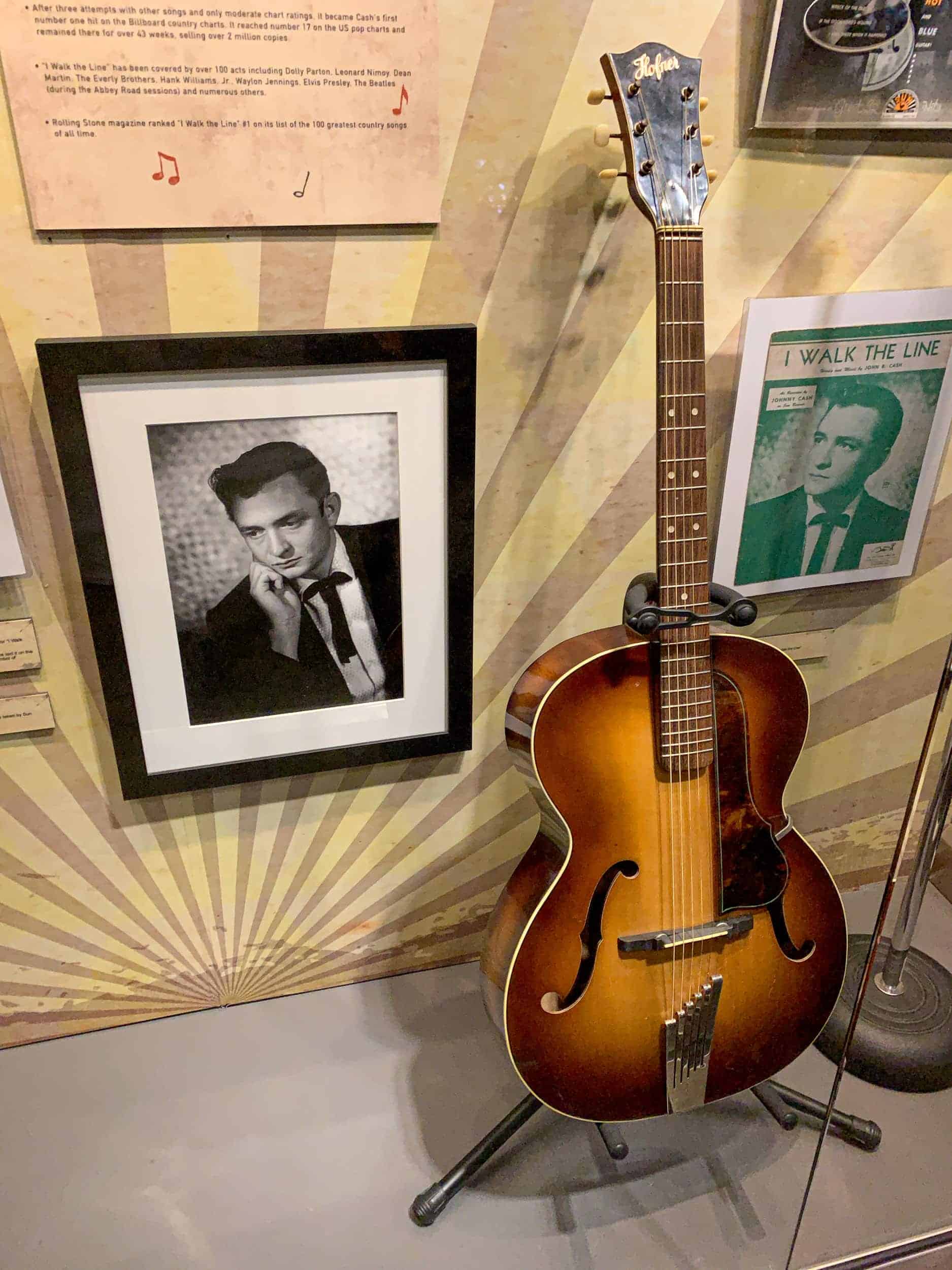 Johnny Cash Museum
I first heard Johnny Cash through Social Distortion's "Ring of Fire" cover back in the mid-90s.
I began listening to his music in the last five or six years after learning more about his life story in Walk the Line.
Whether you're a superfan of Cash or a casual fan like me, you'll want to check out the Johnny Cash Museum.
The museum does an excellent job of tracing his life and development as a musician. It's full of memorabilia, guitars, a family piano, and even a handwritten letter he wrote to his first wife, Vivian.
At the exhibit's end, a TV plays Cash's cover of "Hurt" by Trent Reznor above the chair he sat in when the video was recorded.
His beloved second wife of 35 years, June Carter, also appears in the video; she passed away a year later.
Four months later, he died too. They lived in Nashville then and are buried outside the city in Hendersonville.
Details: 9 am – 7 pm, daily. Adult admission is $19.95, plus tax.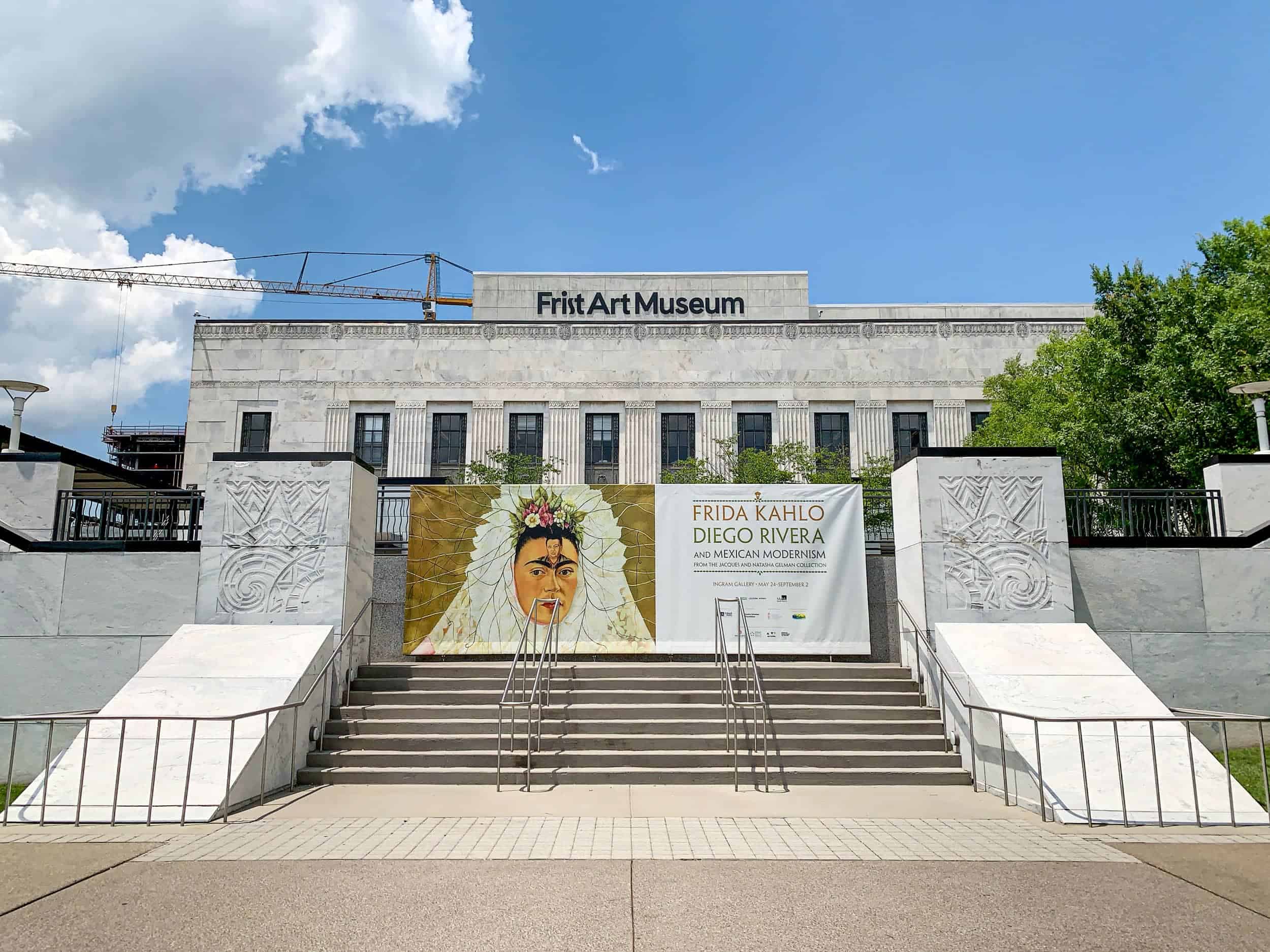 Frist Art Museum
Eight blocks west of the river on Broadway is the Frist Art Museum. This world-class museum opened in April 2001.
I had the chance to see two incredible exhibits featuring some of my favorite artists:
Frida Kahlo, Diego Rivera, and Mexican Modernism (ends September 2, 2019)
Monsters & Myths: Surrealism and War in the 1930s and 1940s featuring works by Salvador Dali (ends September 29, 2019)
Details: 10 am – 5:30 pm, Monday to Wednesday, Saturday; 10 am – 9 pm, Thursday-Friday; 1 pm – 5:30 pm, Sunday. Adult admission is $15.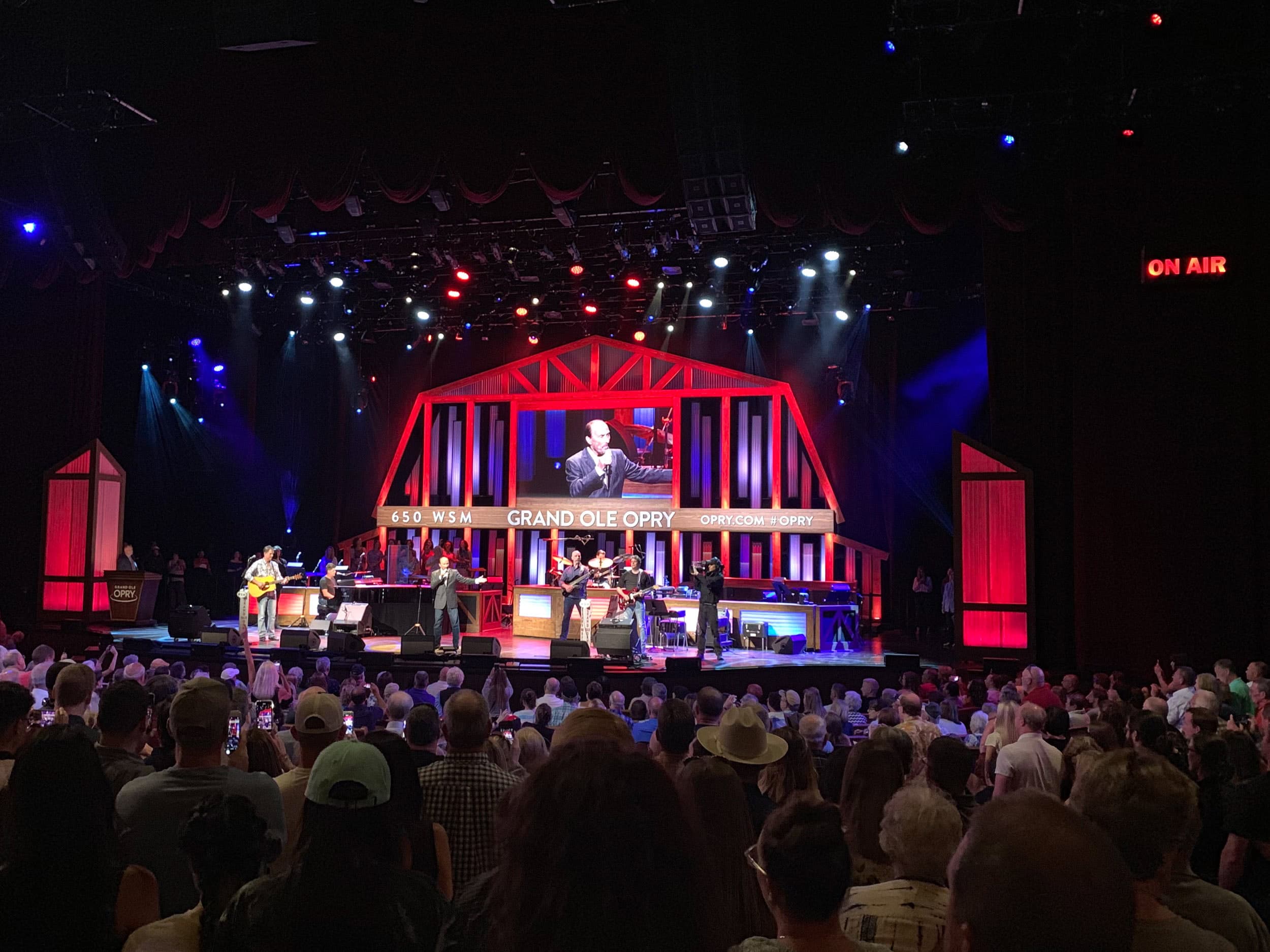 Live Country Music at the Grand Ole Opry
The Grand Ole Opry began as a radio show in 1925 and still showcases country music today.
Though I haven't listened to much country music, I'm a fan of live music in general and a night at the Opry was a given for my trip to Nashville.
It turned out to be a lot of fun, which I think is primarily due to the format. Eight artists were featured over two hours, giving each artist about 15 minutes to perform. This was enough time for about three songs and a little chit-chat.
The performers were a mix of veteran country musicians and contemporary artists. Lee Greenwood was the last act, and he performed his hit song "God Bless the USA" in honor of Independence Day.
During the show, photos are allowed, but no video. It's also possible to do a backstage tour during the day or after a show.
Details: Tickets are available online at Opry.com.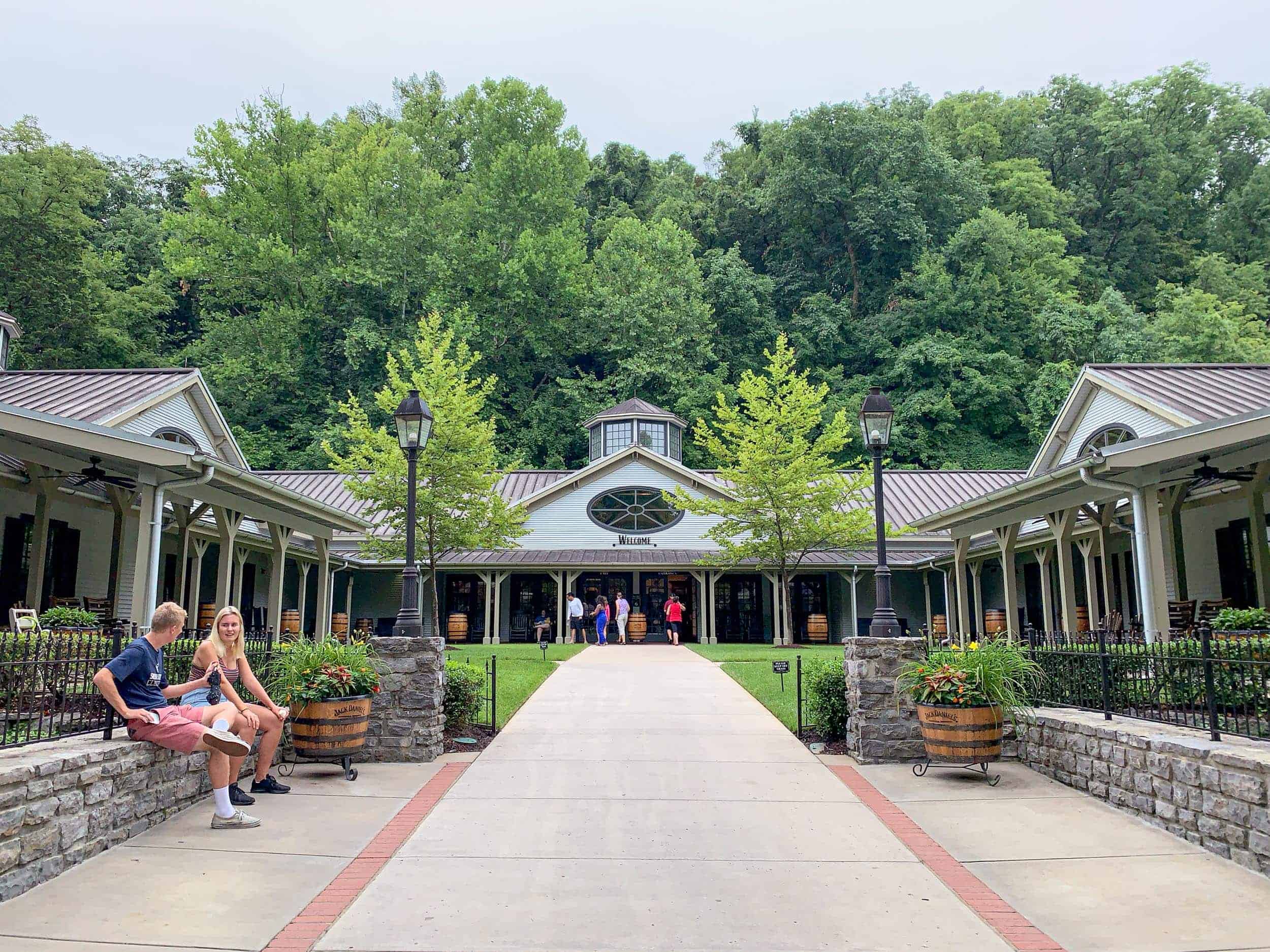 Tour and Whiskey-Tasting at Jack Daniel's Distillery
Jack Daniel's Distillery is only an hour and a half south of Nashville, in the small rural town of Lynchburg, TN.
Whether you prefer to drive or do as I did and pay for a group tour, it's a fun and easy side trip.
I took the Jack n' Back tour offered by Tennessee Whiskey Tours, which includes:
Roundtrip transport from downtown Nashville.
Angel's Share distillery tour (includes a whiskey tasting).
Enough free time for a quick lunch and walk around Lynchburg's main square.
The tour is full of interesting facts about Gentleman Jack as he was known and the legendary brand he created. For example, every bottle of Jack Daniel's comes from the same county as Lynchburg.
And it's a "dry" county, meaning you can't order alcohol in a bar or restaurant.
Details: Jack Daniel's offers a variety of daily tours from 9 am – 4:30 pm. Tours with whiskey tastings cost $20-$30. Visit the website for more info.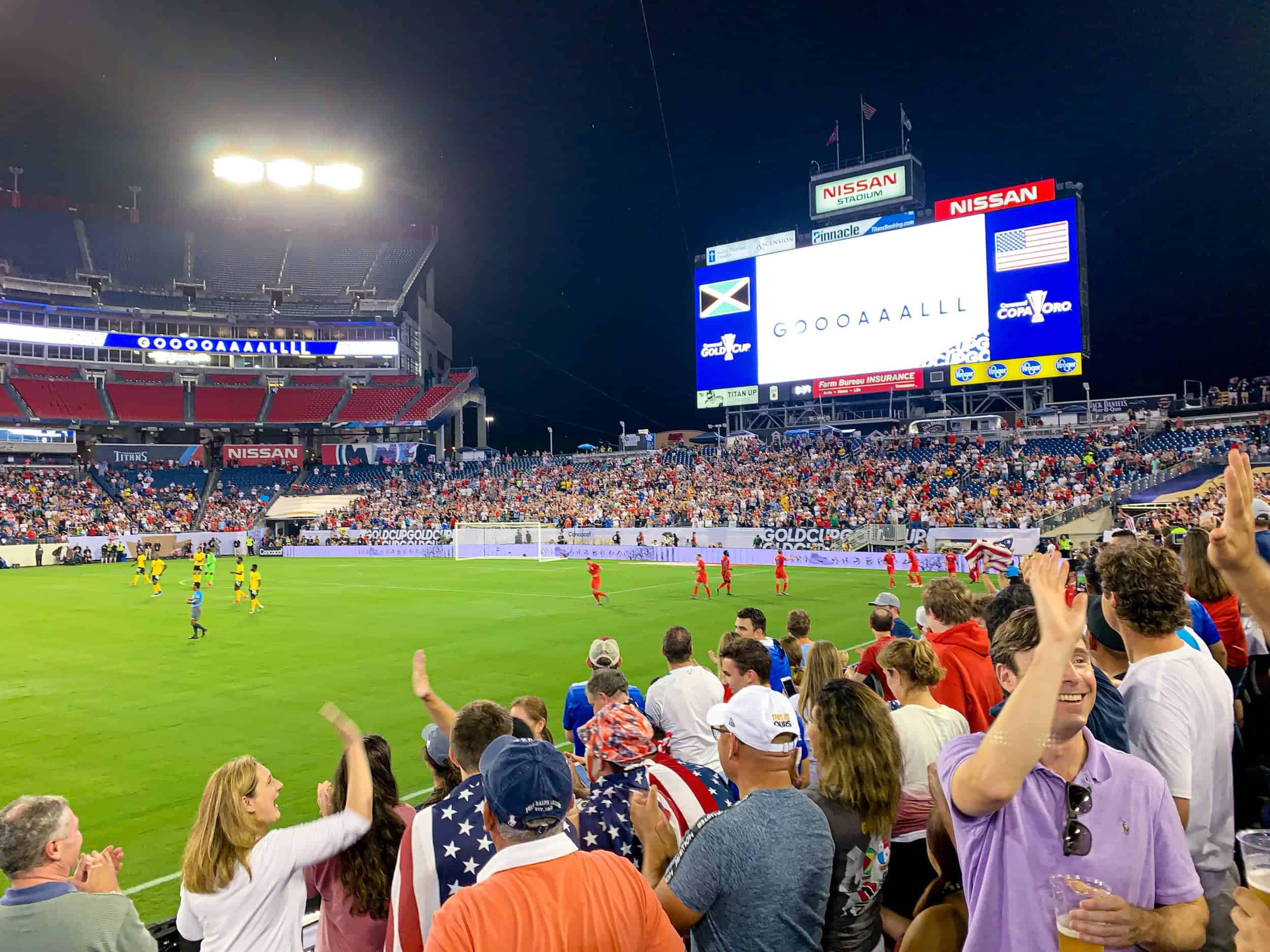 Gold Cup Semifinal Match at Nissan Stadium
On July 3, 2019, the US Men's National soccer team played a semifinal match against Jamacia in the Gold Cup.
The game was held at Nashville's Nissan Stadium, home to the Tennessee Titans football team.
Despite a mid-match rain delay, it was a fun night, with the US winning 3-1 to advance to the finals (where they later lost to Mexico).
The stadium dominates the view east across the Cumberland River. It's easily accessible by foot or Uber from downtown.
Details: check out the stadium website for future events.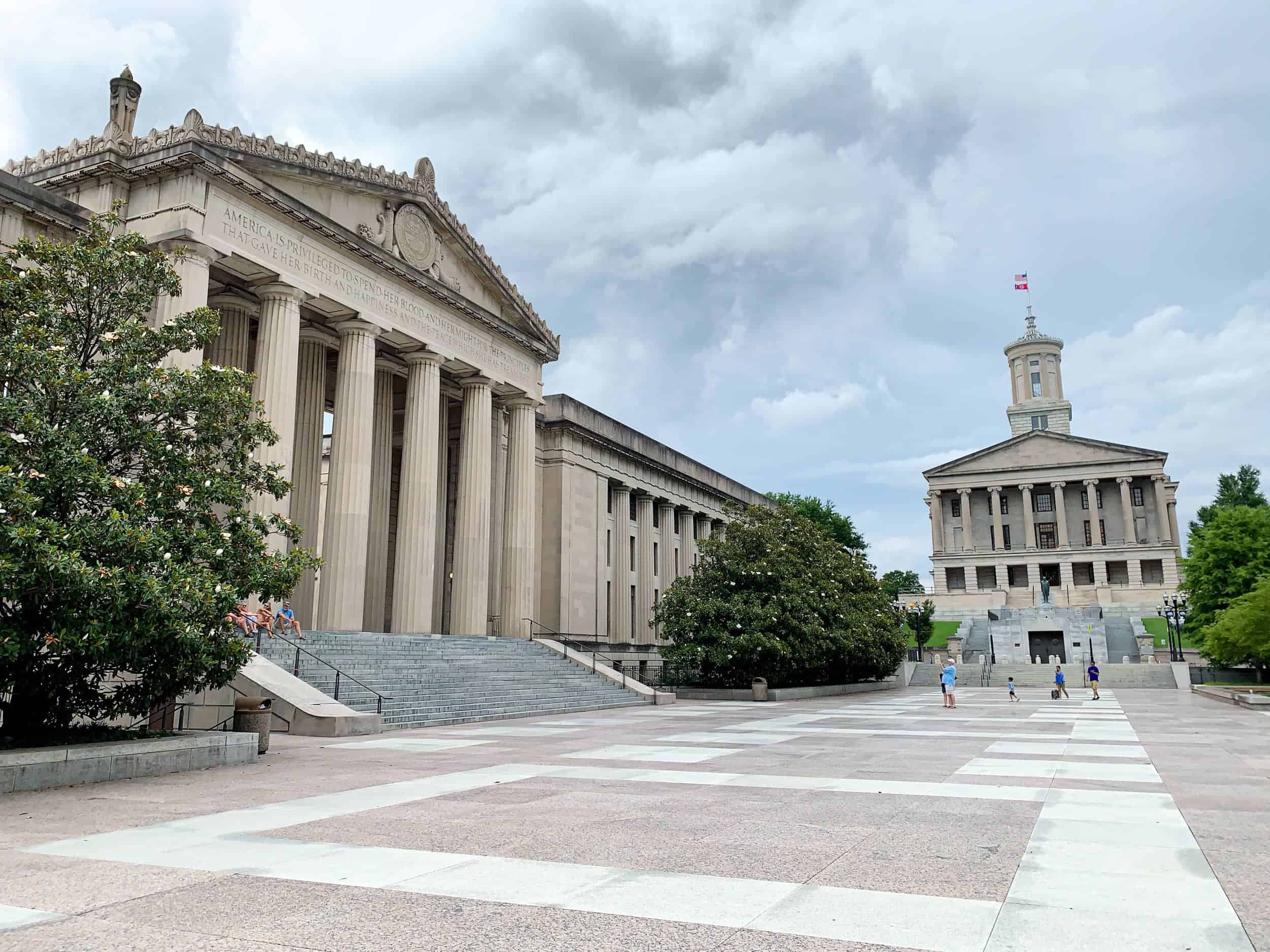 War Memorial Building and State Capitol Building
Early in the afternoon on July 4, I walked to War Memorial Plaza, which features the War Memorial Building dedicated to the 3,400 Tennessee soldiers who died fighting in World War I.
The plazas, Legislative Plaza, and War Memorial Plaza feature several sculptures dedicated to other soldiers, including the Women of the Confederacy, the Korean War, and the Vietnam War.
On the opposite side of Charlotte Avenue is the stately Tennessee Capitol building. The building is open to the public during the week, and free guided tours are available.
While the building was closed due to the July 4th holiday, I did walk around it and discovered a giant statue of Andrew Jackson and the tomb of President James K. Polk.
Underneath the plaza is government offices and the Motlow Tunnel connecting it to the state Capitol building.
Details: the Capitol is open from 8 am – 4 pm, Monday through Friday. Visitors should use the West entrance, and tours run on the hour from 9-11 am and 1-3 pm. See the website for details.
Places I Missed
As much as I squeezed into my first visit to Nashville ahead of the 4th of July celebrations, I still missed a few significant sights.
The next time I'm in Nashville, these are the spots I'll hit first:
Music City Walk of Fame Park
Ryman Auditorium (original location of the Grand Ole Opry; where Johnny Cash met June Carter)
The Parthenon (a life-size recreation of the ancient Greek building)
I also have a long list of bars and restaurants I didn't get to the first visit. All combined, I have plenty left to plan a follow-up trip.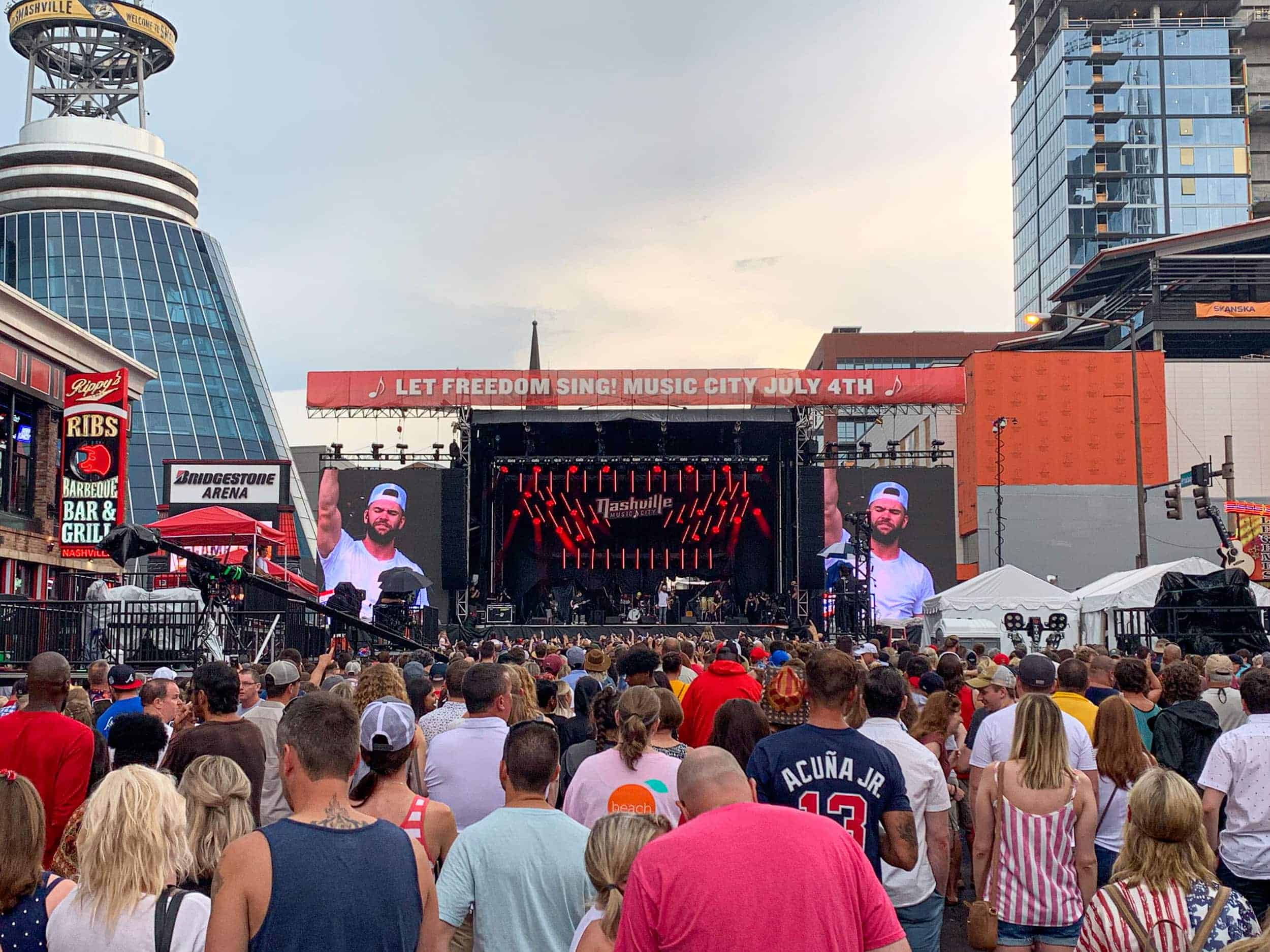 4th of July Events in Nashville
Regarding the 4th of July events, Nashville puts on a show. I already had a ton of fun discovering the city — the holiday events were the cherry on top.
Concerts on Broadway
They shut down Broadway to traffic for two days of free live music.
If hanging out in the street isn't your thing, duck into any of the dozens of honky-tonks lining Broadway for more minor live acts and plenty to drink and eat.
For example, when it started to rain mid-afternoon, I ducked into Nashville Underground.
The indoor/outdoor rooftop bar featured a dance floor which I imagined to be a lot of fun in the evenings.
Since I couldn't stand outside, I grabbed a hot chicken lunch at the ground floor bar and watched some local musicians perform while waiting on the weather.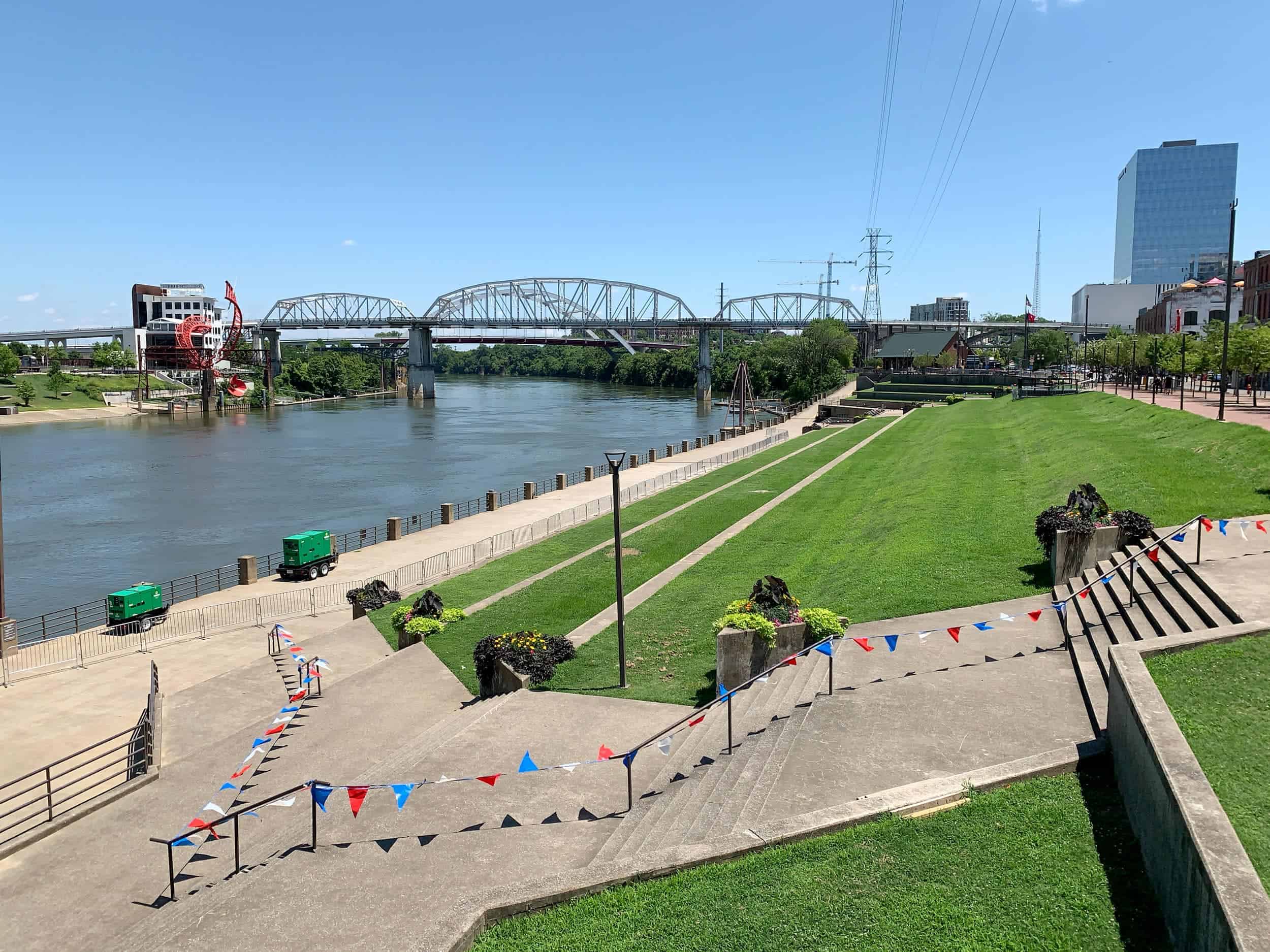 Where to Watch the Fireworks
One of the best free places to view the fireworks is 1st Avenue on the downtown side of the Cumberland River. There's a well-manicured park where people began claiming space early in the day.
I was resting at the Downtown Hostel right before the fireworks. At about 9:15 pm, I walked outside and found people lined up along Gay Street, a few steps away. The show started at 9:30 pm, and the view was perfect.
The rooftop at Acme Feed & Seed, as well as other bar rooftops, are no doubt excellent vantage points as well. However, I didn't want to pay to see free fireworks or deal with a crowded bar.
Related: Celebrate Independence Day in a New City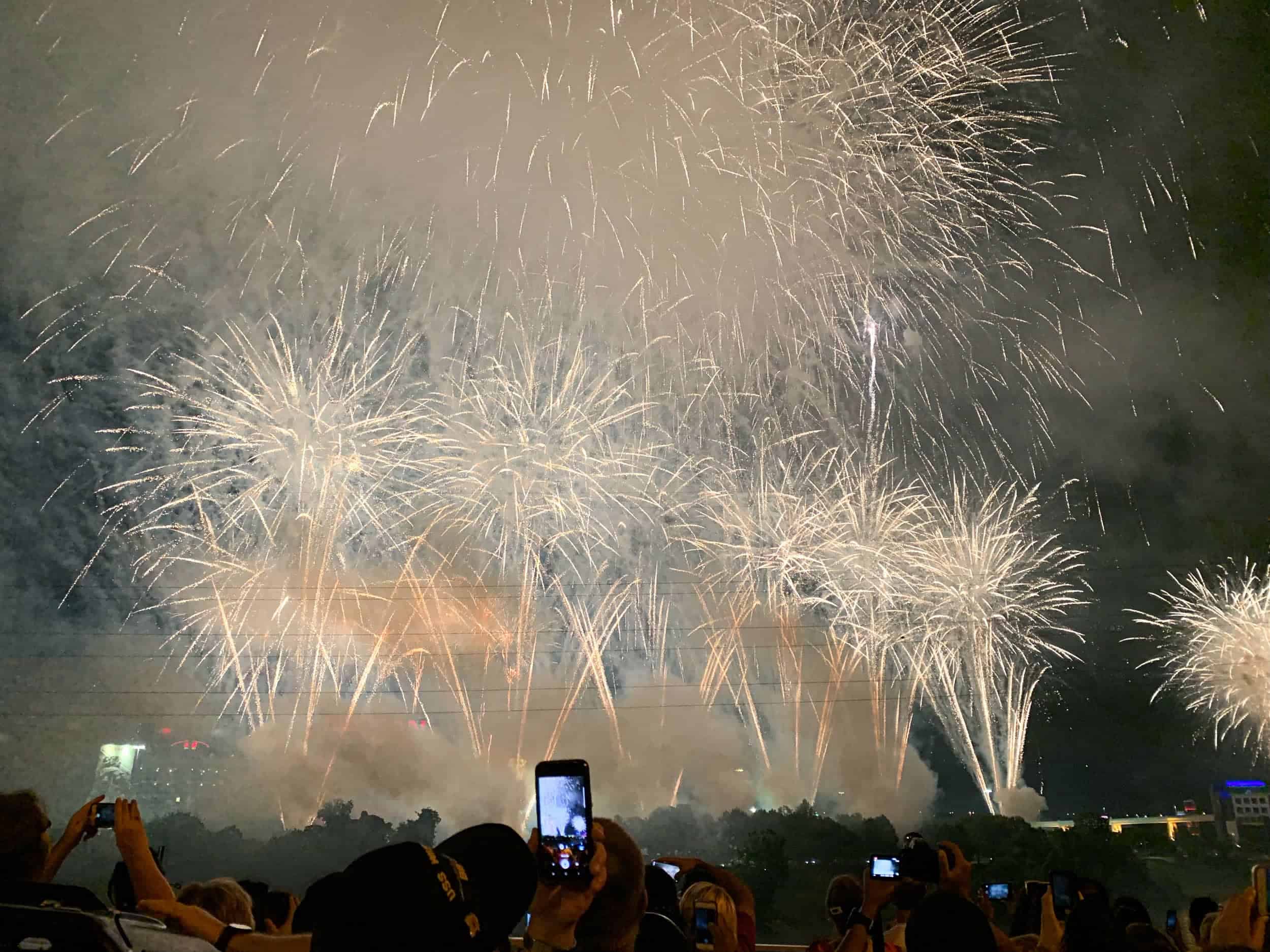 As for the fireworks themselves, it was the best show I've seen as an adult. It was 30 minutes of intense action. And if you're watching from Gay Street or 1st Avenue, that's as close as you can get.
It's LOUD, so if that could bother you, bring some noise-canceling headphones or foam earplugs.
I've never been in a warzone, but between the constant flashes of light and explosions, it made me think of one.
By the finale, the sky was filled with smoke; the fireworks going off only served to light up the smoke in various colors.
To say Nashville's 4th of July fireworks display blows Austin out of the water would be an understatement.
Afterward, as I walked back into the hostel, a woman told me she thought it was better than the fireworks she saw on the National Mall in Washington, DC.
Music City delivered on July 4. I'm glad I took a chance to go somewhere new and wouldn't hesitate to return.
Dave is the Founder and Editor in Chief of Go Backpacking and Feastio. He's been to 66 countries and lived in Colombia and Peru. Read the full story of how he became a travel blogger.
Planning a trip? Go Backpacking recommends: