Editor's Note: Thank you, Travelocity, for sponsoring this 4th of July travel story. While this was a sponsored opportunity from Travelocity, all content and opinions expressed here are my own.
Nearly 50 million Americans travel 50 miles or more from home every year for the July 4th holiday. And this year, I'll be one of them.
I'm heading to a travel blogging conference in Boston in the last week of June. It'll be my first time in Boston, and I couldn't be more excited to explore one of the nation's oldest cities.
I'm not one to get on a plane and visit just one place, so I thought, why not add a stop to celebrate the 4th of July in Nashville, another city I'm curious about, on my way home?
The timing is that I'll be turning what's always been more of a holiday spent at home with friends into an adventure in Tennessee, which got me thinking about the 4th of July travel ideas.
New York City
I'm originally from a suburb of New York City, so my earliest 4th of July travel experiences were spent at the beach.
Some of the best beaches in New York City are easily accessible via public transport, including:
Rockaway Beach in Queens
Brighton Beach in Brooklyn
Coney Island in Brooklyn
And, there's always the lure of bourgeoisie partying a few hours away in The Hamptons on Long Island.
The annual fireworks display, which is moving back to the Brooklyn Bridge this year, is one of the biggest in the country.
>>> Go to Travelocity and enter code SAVEBIG17 to save 17% on select hotels during their One Big Day Sale.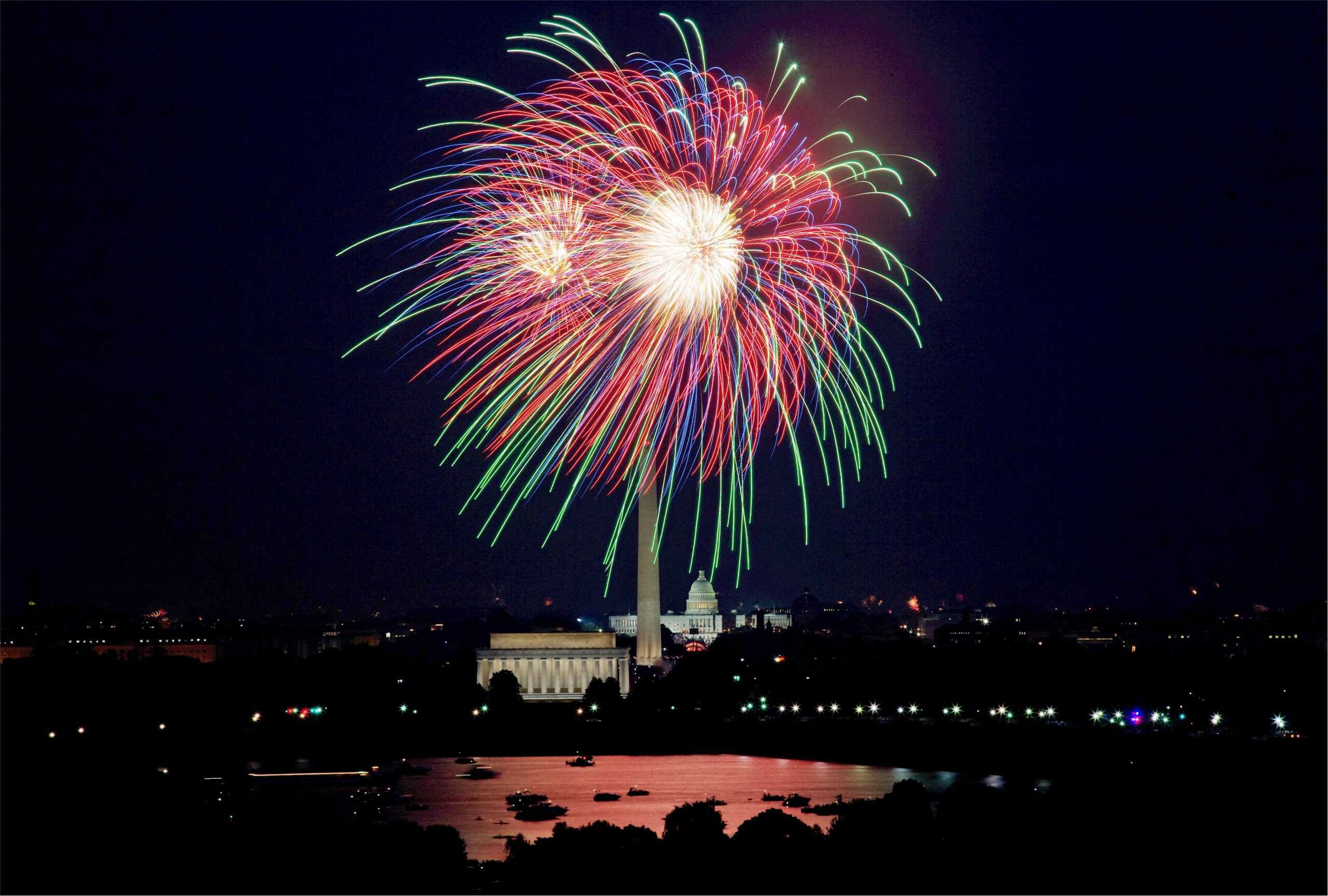 Washington, DC
The National Mall in Washington, DC, is another beautiful space for the July 4th fireworks.
In 18 years of living in northern Virginia, I'll admit that I never made a day of picnicking on the National Mall to watch them. It's packed and often hot and humid.
However, I did watch one year from the US Marine Corps War Memorial on the Virginia side of the Potomac River.
Of course, there's more to our nation's capital than epic fireworks displays. Washington, DC has historical monuments, beautiful parks, and incredible museums (the Smithsonian museums line the Mall).
Boston
Boston ranks as one of the top 4th of July travel destinations year after year.
Boston's Harborfest is a multi-day festival celebrating Independence Day, and the city's Boston Pops Fireworks Spectacular is one of the biggest shows in the country.
I can't believe it's taken me 42 years to visit Boston, but it's finally time for me to soak up some US history in Beantown (and visit all the scenes from Goodwill Hunting while I'm at it).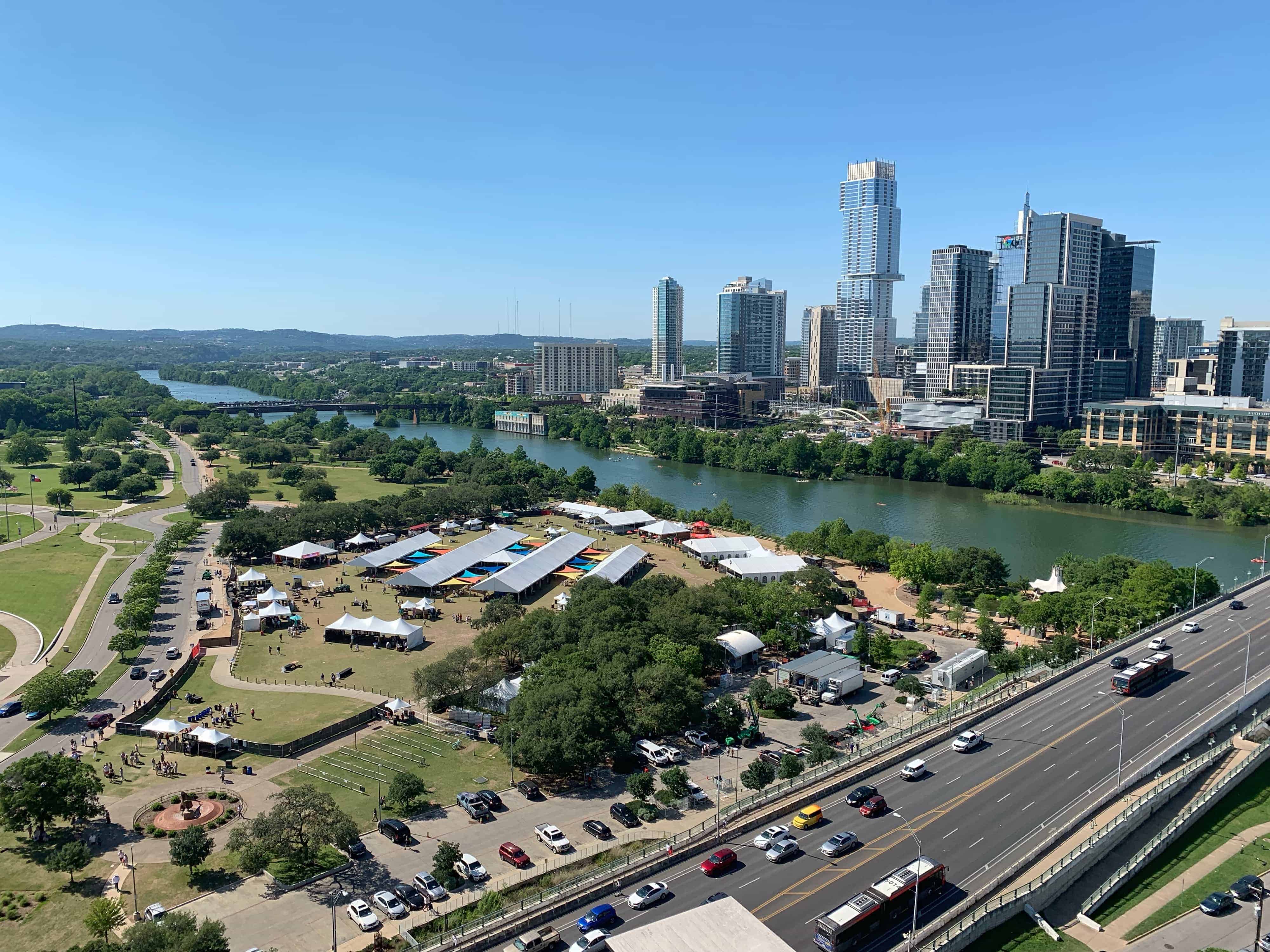 Austin, TX
Austin probably isn't the first city that comes to mind when considering places to visit during the July 4th holiday; however, I believe it has much to offer since moving here.
First, the airport is only a 20-minute ride from the city center. It's easy to get around downtown Austin on foot, and there are electric scooters galore.
There are many bars, from the cheap college hangouts on "Dirty 6th" Street to relaxing rooftops and excellent speakeasies.
Americans love to barbecue on July 4th, and Austin has some of the best BBQs in Texas.
Franklin's is the most famous, though you have to be prepared to wait in line for hours to get a taste of it.
Thankfully, there are plenty of other options, including La Barbecue and Terry Black's.
After you've filled up on brisket at lunch, take a refreshing dip in Barton Springs, and then catch the fireworks display over Ladybird Lake in the evening.
Nashville, TN
Nashville prides itself on having one of the country's biggest July 4th celebrations. I can't attest to that yet, but I have great hope for Music City.
Why the curiosity to visit Nashville? I think it came from living in Austin, another city where live music is central to the nightlife scene.
My early research also includes plenty of fun-looking Nashville bars and restaurants.
And while downtown Nashville will indeed be crowded for the fireworks in the evening, I think it's safe to say it won't be the crush of humanity one can encounter in bigger cities like New York and Washington.
Are you thinking of traveling on the 4th of July?
>>> Save $100 on select flights + hotel packages when you spend $1,000 or more. Go to Travelocity and enter code BUNDLEBIG100 to save.
Dave is the Founder and Editor in Chief of Go Backpacking and Feastio. He's been to 66 countries and lived in Colombia and Peru. Read the full story of how he became a travel blogger.
Planning a trip? Go Backpacking recommends: