From retail and automotive to banking, shipping, and logistics, industries across the globe are doing their bit to try and choose more sustainable practices and be more eco-friendly.
But as we become increasingly aware of our impact on the planet, one industry in particular that is seeing a massive shift is the travel and tourism industry.
And the good news is, whether you prefer to stick to a budget or are a luxury traveler, more and more hotels, resultants, airlines, etc., are changing their ways to be better for the planet.
This means there is something to suit every taste and budget.
One region of the world where eco-tourism has taken off is Asia. As an eco-conscious traveler, there are many interesting and exciting places to go.
But if you're not sure where to begin, check out our list of top eco-friendly destinations in Asia below.
Eco-Friendly Destinations
1. Taman Negara National Park in Malaysia
First on our list is Taman Negara National Park in Malaysia.
This is one of the oldest tropical rainforests in the world and is home to the Malayan tiger and the Sumatran rhinoceros.
As a protected area, this is a great eco-tourism destination, and one of the highlights is the canopy walk, which is the longest in the world.
The path hovers an impressive 148 feet (45 meters) above ground.
You can also experience jungle safaris, go on challenging hikes and even go whitewater rafting nearby.
And you can do all of this while staying at Mutiara Taman Negara, an eco-tourism resort that offers cozy accommodation while doing minimal damage to the surrounding ecosystem.
You can stay in private wooden chalets made with natural products, including balconies that offer breathtaking views.
Each room offers amenities such as hot showers and air-conditioning, and everything used is biodegradable.
2. Luang Namtha in Laos
Laos is already an excellent destination for travelers who love to be in nature, go on treks, and get lost in unexplored mountains or jungles.
However, the country has recently added eco-hotels to its list of great attributes.
Boat Landing Guest House in Luang Namtha is one of the nation's best eco-hotels, featuring riverside bungalows.
It is also the doorway to Nam Ha National Protected Area, a Southeast Asian Nations (ASEAN) Heritage site.
From the hotel, you can take a trip down the wild Nam Tha River, watch the local woodsmen work, sample sustainably grown local produce, and explore the nearby protected forests.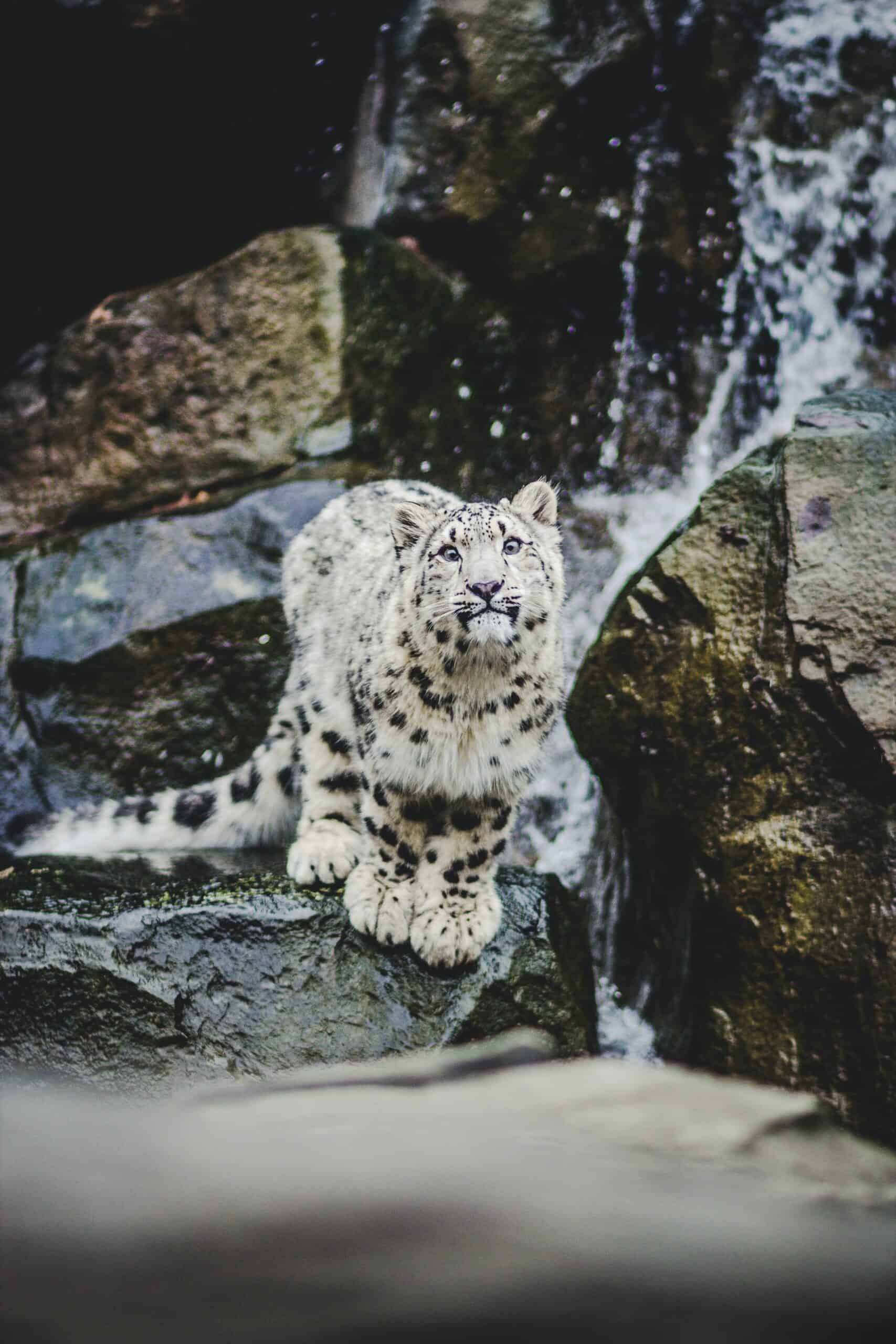 3. Bhutan
Unlike many areas on our planet, Bhutan has successfully preserved its local culture and kept the modern western world at bay.
Nestled in the Himalayan Mountains between China and India, parts of Bhutan are hard to access. However, there are plenty of eco-trips that run there.
These typically involve exploring the Jigme Dorji National Park, where you can see snow leopards and musk oxen and visit nearby ancient monasteries.
The only downside is that most eco-tourism opportunities there involve luxury travel and can be more costly, targeted at higher-end travel customers.
In particular, visitors must pay a daily tax to help preserve the landlocked country.
4. Koh Kong in Cambodia
Thanks to its tropical beaches, lush forests, hip cities, ancient temples, and religious sites like Angkor Wat, Cambodia is a popular destination. And now the nation can add eco-tourism to the list.
Many tour operators in Cambodia purchase carbon offsets, use locally-sourced materials, and work closely with their neighboring communities to help give the most authentic and eco-friendly experience. These also help to support the local community.
One place, in particular, is Koh Kong, which has been largely untouched until now.
Here, tourists can enjoy places unseen, including beautiful sandy beaches, clear waters, and threatened species, appreciating that it hasn't been damaged by the modern world.
5. Donsol and Peleliu in the Philippines
If you love water and eco-tourism, there are two key places in the Philippines that you should consider.
Firstly, Donsol is a must-see destination if you love diving. It is a small Philippine town and is becoming a metropolis for eco-tourism.
The locals have set up a program that allows a limited number of tourists to sign up to swim with whale sharks, and the money raised is then used to help preserve their population in the region.
It's also a great destination if you hope to see manta rays while scuba diving.
Then you have Peleliu, the best place to see spinner dolphins and stingless jellyfish in the Philippines.
You can stay at Dolphin Bay Resort, the region's most eco-friendly resort.
All the lodges have been designed with natural materials and blend in well with the secluded tropical setting.
The hotel combines local hospitality and thrilling adventures for an eco-trip that is truly unforgettable.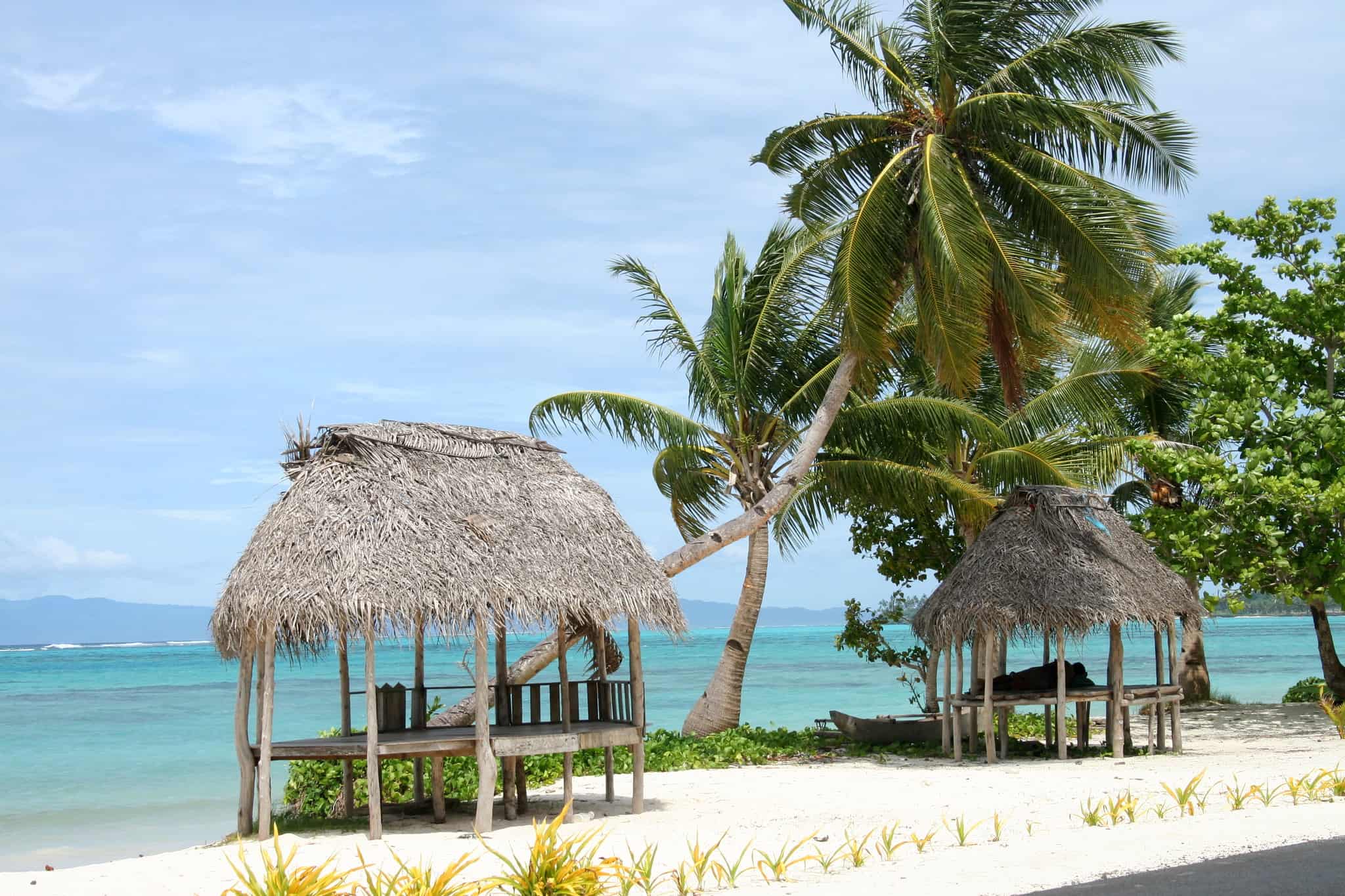 6. Savaii in Samoa
Savaii is a relatively large island in the South Pacific, but it is very sparsely inhabited.
For eco-conscious tourists who love to spend time in nature, there's the Falealupo Rainforest Preserve, and the Tafua Peninsula Rainforest Preserve to explore.
Here you can get lost in caves, marvel at waterfalls, and explore the beautiful canopies.
Most of this area has remained untouched by modern infrastructure projects, though a single paved road does go around the island.
In terms of eco-friendly accommodation, many beach fales (a traditional thatched-roof hut) have been steadily and sustainably built around the island to offer high-value hospitality that benefits the locals.
These fales allow for the cultural education of guests; they require local trade, and they create opportunities for local participation.
7. Way Kambas National Park in Indonesia
Last but not least, we have the Way Kambas National Park in Indonesia.
The park spans 320,000 acres (130,000 hectares) and is home to endangered species such as Sumatran tigers, elephants, and rhinoceroses.
You can visit the Satwa Elephant Eco Lodge, an elephant sanctuary that runs safaris inside the park.
And after you've been elephant spotting, you can take a tour into the nearby villages for a spot of lunch, where you can support the locals by sampling their cuisine.
Way Kambas National Park is also an excellent area for bird-watching, so don't forget to bring your binoculars!
_______
This story is brought to you in partnership with My Baggage.
Written by Stuart Cooke, blog writer at MyBaggage.com a luggage delivery service helping travellers take the hassle out of their trips.
Planning a trip? Go Backpacking recommends: