Are you a history buff or student seeking a whirlwind adventure of the mind in the Bahamas but worried about all those travel expenses? This list of budget-friendly historical Bahamas landmarks will keep your mind sharp and more of your money in your pocket.
Top Bahamas Landmarks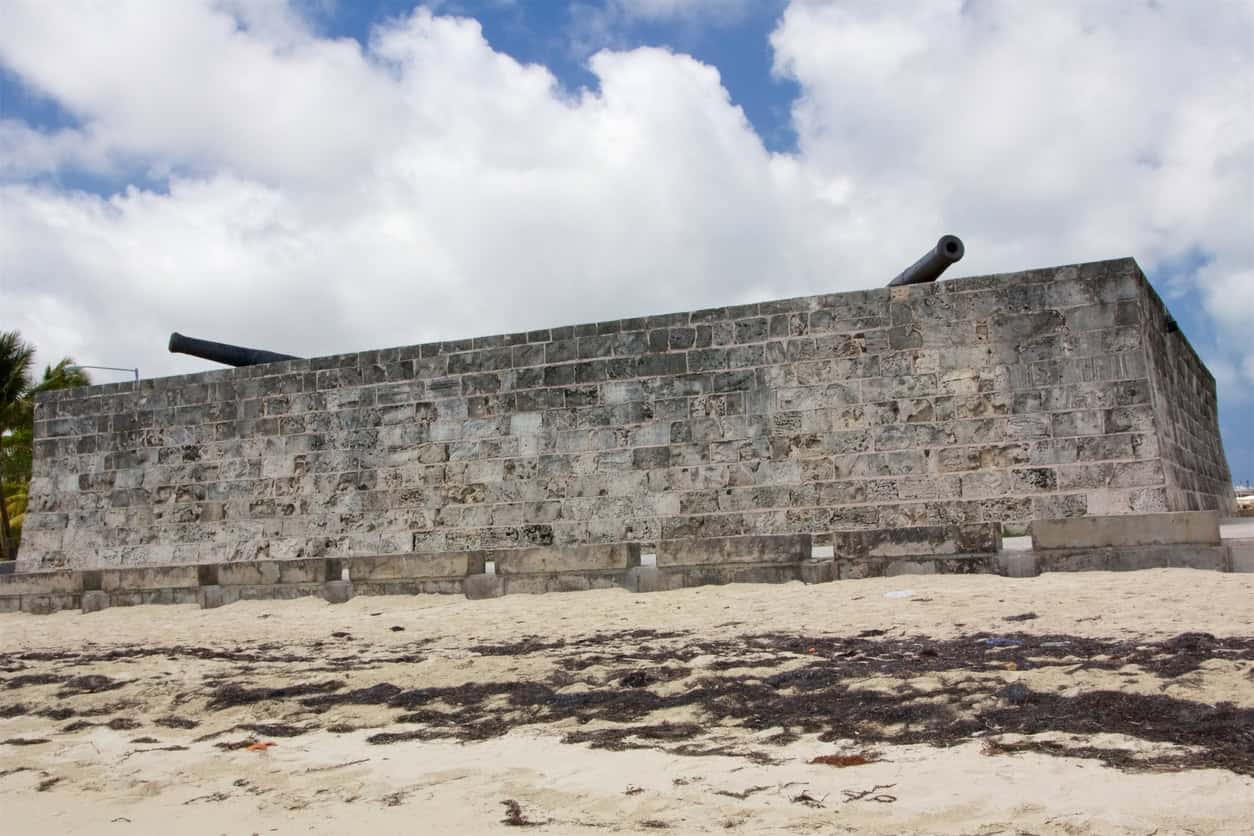 1. Fort Montagu, New Providence Island
New Providence Island is home to Nassau, the capital of the Bahamas. It's also the perfect place to begin a sailing trip to beautiful beaches and historical landmarks.
We recommend hiring a Bahamas yacht charter for this sailing adventure! Share the cost with a group of friends or family members to save money and enhance your Bahamian experience further.
Fort Montagu, the oldest fort in the Bahamas, is located on New Providence Island. It was built from limestone by the British in 1741 and is free to visit.
The four cannons used in The Battle of Nassau to defend the British against Spanish invaders remain firm.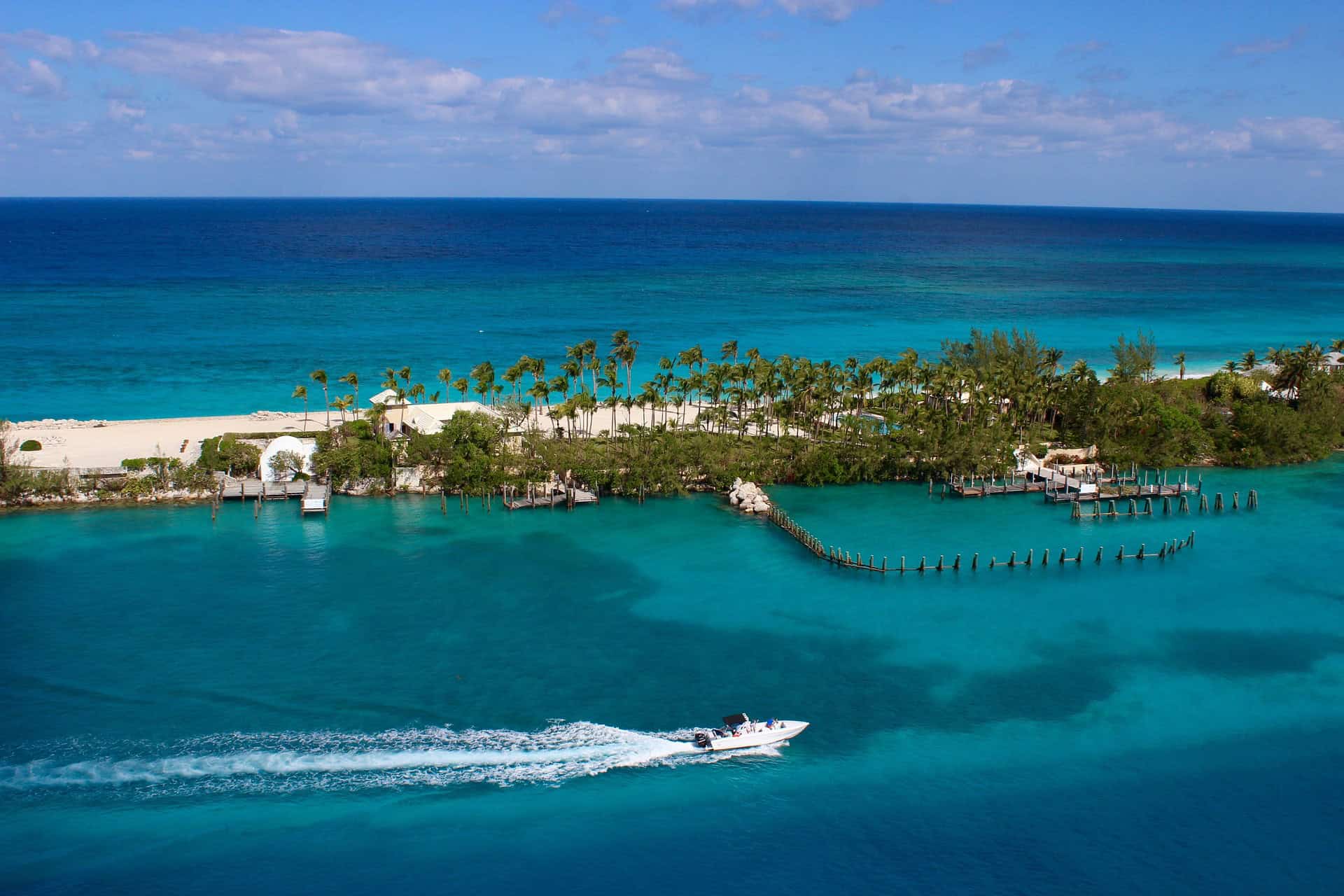 2. Blackbeard's Tower, New Providence Island
The Bahamas has a fascinating history involving pirates, of which you may already be aware.
Blackbeard, arguably one of the world's most referenced and infamous pirates, captured approximately 40 ships during his global reign of tyranny.
This notorious pirate's lookout on New Providence Island is an eerie landmark from the 1700s pirating era in the Bahamas.
Climb this crumbling tower to catch the view and imagine yourself in the shoes of the frightening pirate, Blackbeard.
For your safety, it's best to visit this historical site in a group.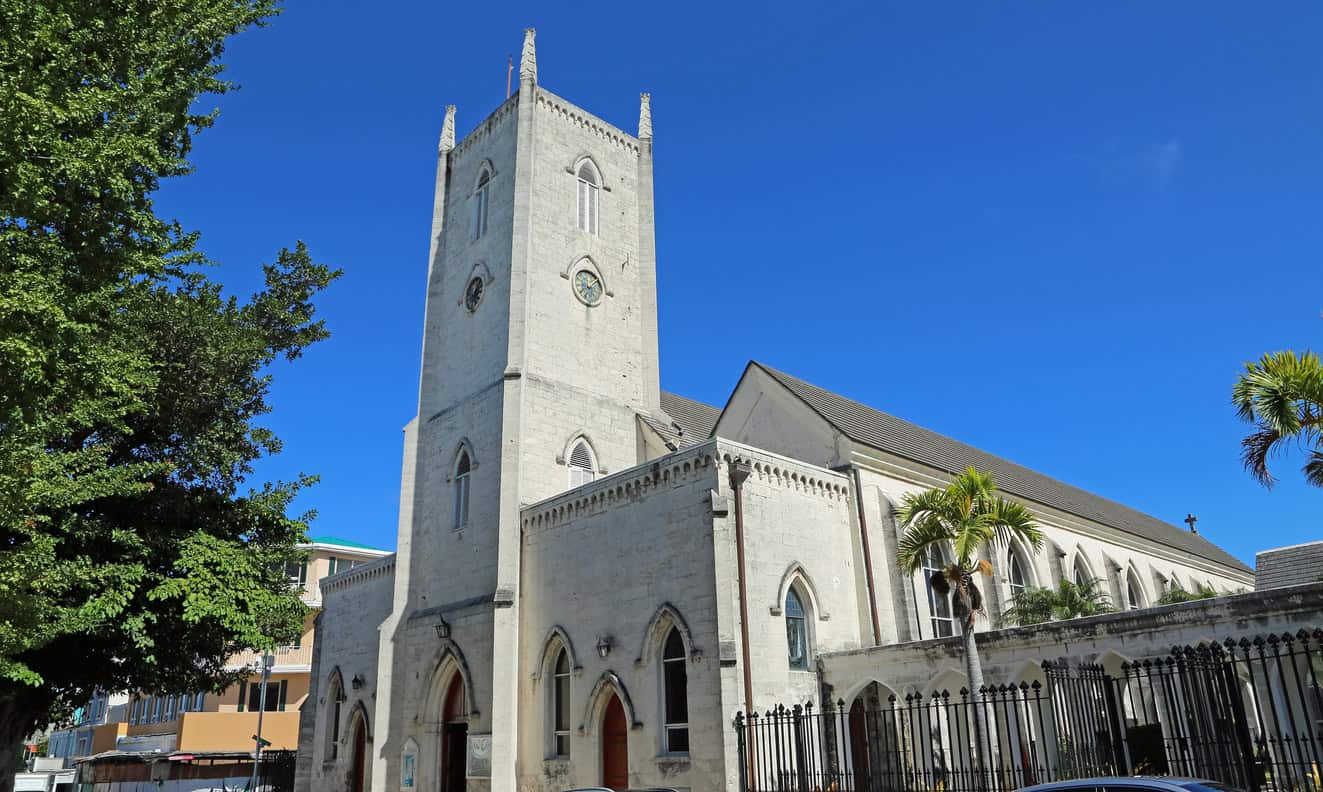 3. Christ Church Cathedral, Nassau
Maybe your passion lies in religious history. If so, we suggest traveling to the first church built in the Bahamas – Christ Church Cathedral, also in Nassau.
Wander through the cathedral and marvel at the stained-glass windows while reveling in the religious ancestry of this beautiful landmark.
Christ Church Cathedral was built and rebuilt four times if you can believe it.
Whether it was due to being destroyed by Spaniards or replaced for longevity, the ancient cathedral has been through wars since 1670.
The locals will even welcome you to participate in an admission-free Sunday morning service if you desire to immerse yourself in the experience.
4. Statue of Woodes Rogers, Nassau
If you've heard of the Great Pirate Era of the Bahamas, you'll be delighted to know that a statue of Woodes Rogers, the first Royal Governor of the Bahamas, stands gloriously in Nassau.
Woodes Rogers aided in eliminating pirates in the region, even though he was disappointingly also a slave trader.
The statue is beautifully crafted to show the liveliness of this historical figure, so we encourage paying close attention to the sculptor's handiwork.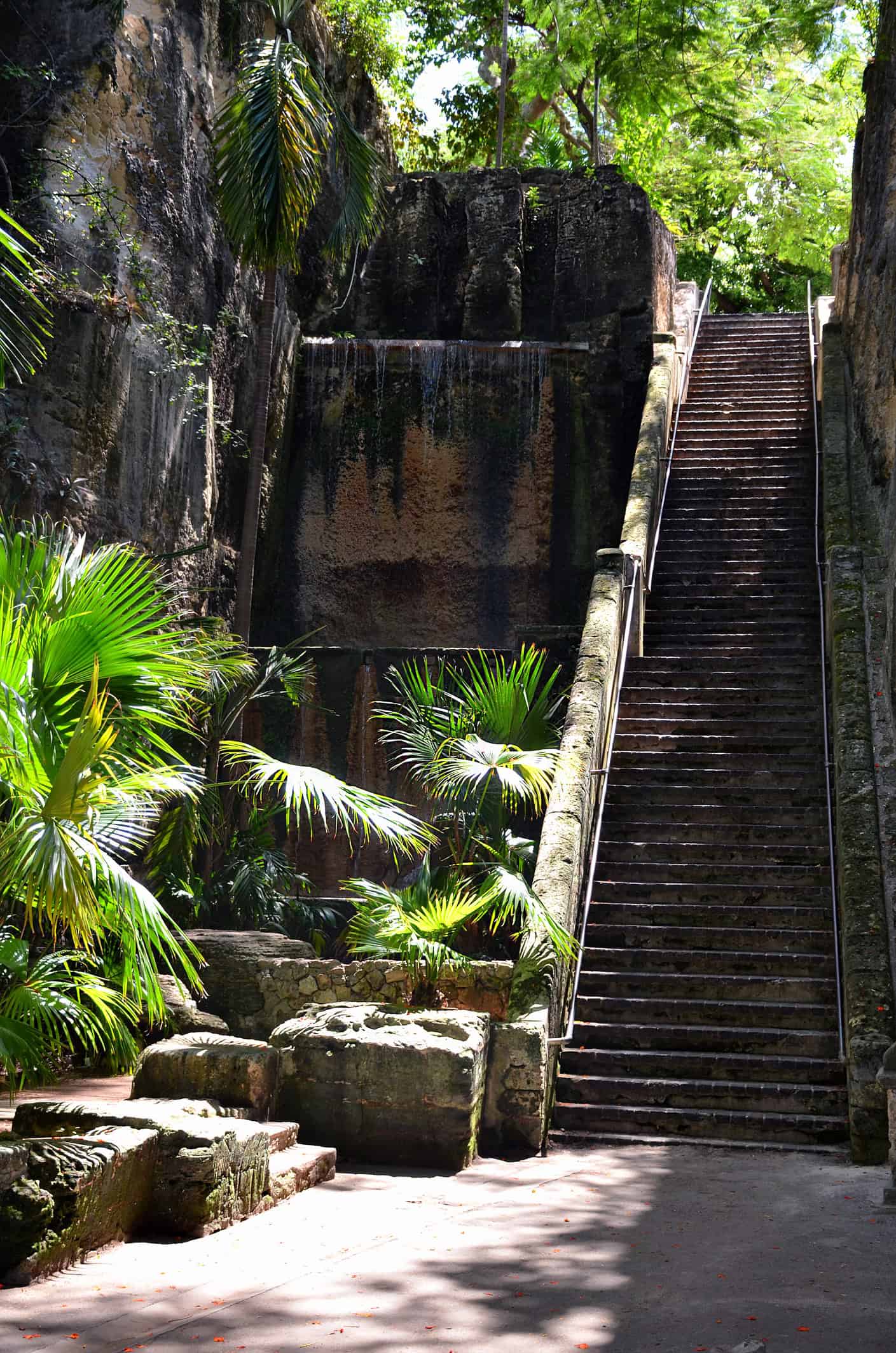 5. Queen's Staircase and Fort Fincastle, Nassau
The Queen's Staircase, initially built by enslaved people, was eventually named in honor of Queen Victoria's abolishment of slavery. Like many Bahamas landmarks on our list, this royal treasure is in Nassau.
Visiting the Queen's Staircase is free, and Fort Fincastle (the destination atop the staircase) has a minimal entrance fee.
You may not be able to afford the royal treatment on your travels. But it's still possible to create a travel budget that can empower you to visit the Bahamas for less.
Learning how to save money for a trip like this is a worthy endeavor.
Plan far in advance, pool your money and raise funds with your history-passionate peers to organize a tour for yourselves.
6. Wyannie Malone Historical Museum, Great Abaco Island
Let's move on to spectacular landmarks on several other beautiful Bahamas islands. Take a tour through the Wyannie Malone Historical Museum on Great Abaco Island.
Visit this affordable, authentic museum on a rainy day and discuss the local donations with passionate volunteers who love history like you.
China and pottery. Letters and manuscripts. Photos and artifacts. You'll be gripped by the depth of Bahamian history you can explore in the Wyannie Malone Historical Museum.
Related: Swimming with Pigs in the Bahamas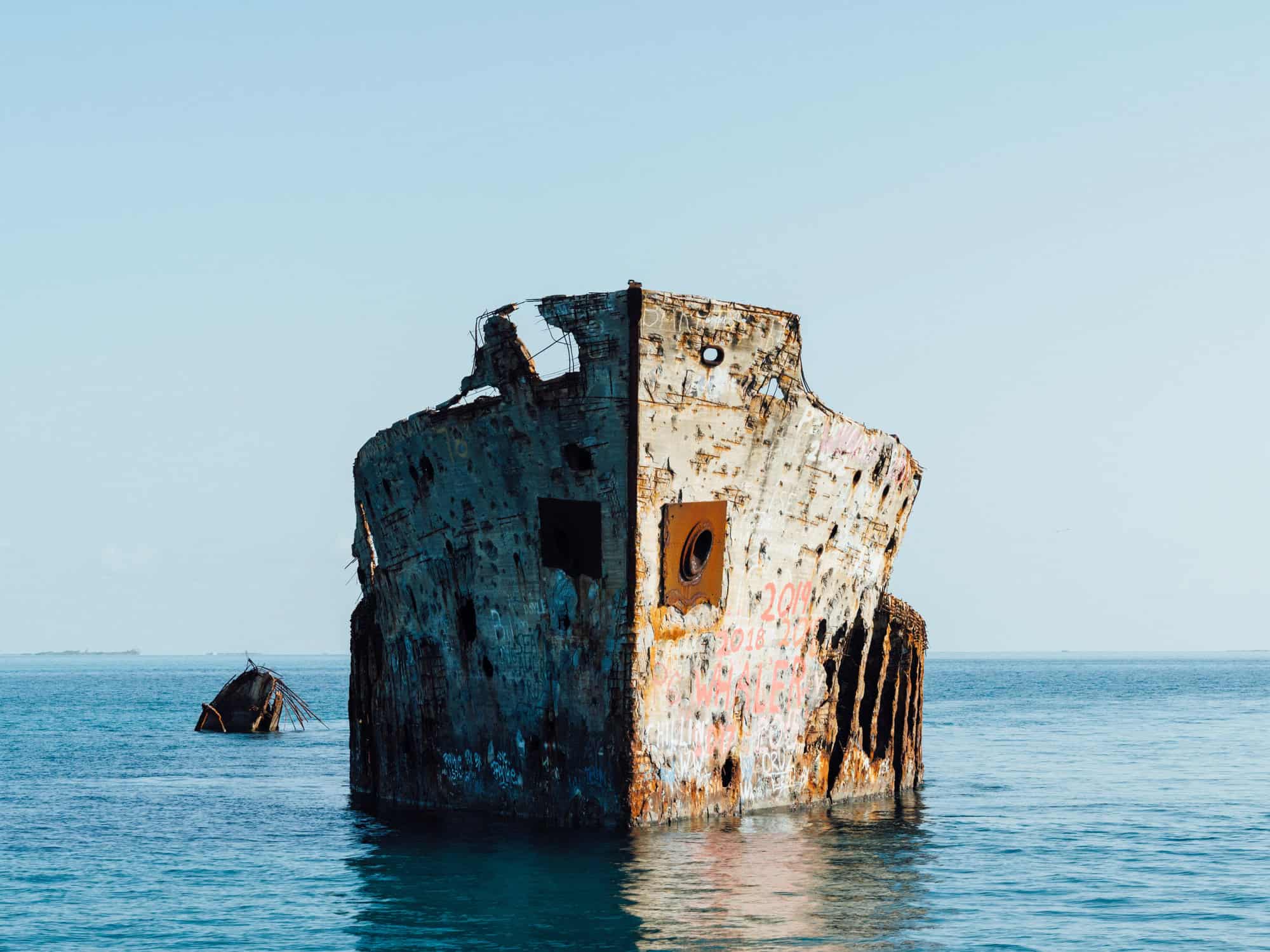 7. Sapona Shipwreck, Bimini
If you're interested in the spookier side of the Bahamas' history, the Sapona Shipwreck, a few miles from Bennet's Harbour in South Bimini, may entice you.
We recommend sailing past this iconic ship used to transport U.S. troops in World War I that later ran aground during a dangerous hurricane in 1926.
Visitors have expressed that snorkeling around the wreck truly enhances this experience!
The contrast between the harrowing shipwreck and colorful tropical fish swimming among the wreckage is spectacular.
Sharp, rusty pieces of the shipwreck may concern you, but if you make sure to look and not touch them, you have nothing to worry about.
______
This story is brought to you in partnership with Oceans Evasion.
Kayla lives in beautiful Cape Town, South Africa. She enjoys spending time in nature and getting away from the city. She loves to travel and experience different cultures and cuisines.
Planning a trip? Go Backpacking recommends: