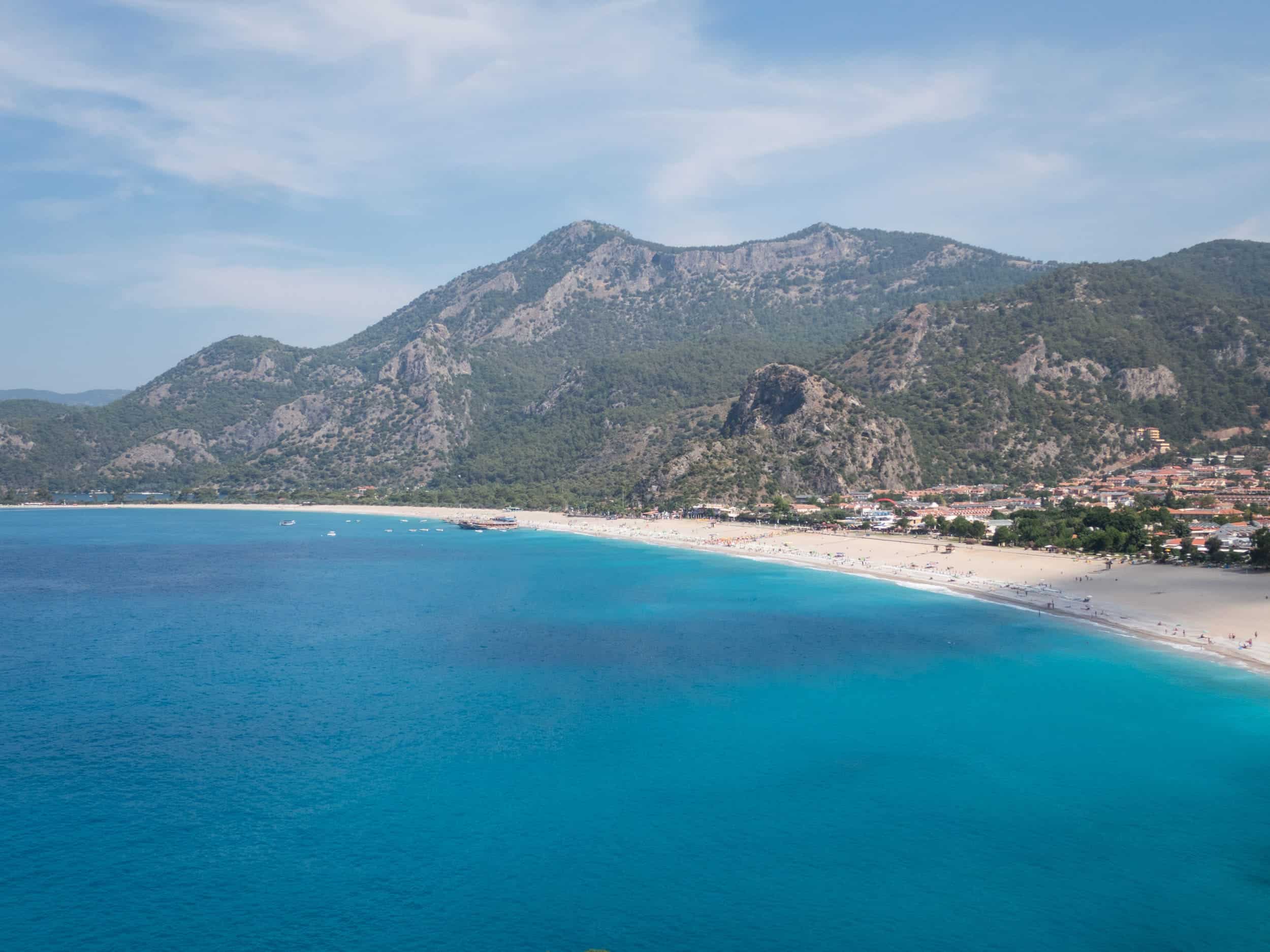 Traveling is expensive, or, at least, that's what everyone says. Backpackers, though, know the myth doesn't have to be true.
Many people of limited means and small savings have found a way to take a trip around the world.
There are many easy ways to save money for your next trip; you only have to be disciplined and keep the big picture in mind.
The tips below apply whether you're saving for a two-week vacation, a two-month journey, or an around-the-world adventure.
To give your real-world examples of the advice in action, I'll share how I saved for my eight-month trip to Europe.
Establish Your Ultimate Financial Goal
The first step is to determine the total amount you're trying to save.
This number is the culmination of all the research you did to come up with a travel budget.
Don't worry if it's a significant number. The longer your trip, the bigger it will get. However, we'll show you how to approach it effortlessly.
When I first got serious about my European trip, it was nearly ten months in advance.
I decided on a rough itinerary, set myself a departure and return date, and did extensive research to develop a travel budget.
I determined I'd need to put aside almost $5,000 for the trip — just 5,000 USD.
That may sound expensive, but when you consider most people will spend more than $5,000 in eight months at home, spending eight months in Europe on the trip of a lifetime seems special.
Now, I didn't need to save $5,000 in that amount of time. I was fortunate enough to have some savings to back me up, but I wanted to save nearly 60 percent ($3,000) of the total budget in the ten months before the trip.
This is certainly possible using the steps below.
Break your larger goal into smaller goals
To make your long-term savings goal feel manageable, it can help to break the goal down into smaller medium and short-term goals.
The key to this is attaching deadlines to each goal, whether on a weekly, bi-weekly, or monthly basis.
This helps keep you accountable and on track. Even if you don't reach your specific goal on schedule, you will at least be making progress toward it.
Once you get started, if you see yourself missing multiple goals in a row, you can adjust for the future. Set yourself up for success by making the goals attainable.
It's going to be a lot more effective to celebrate your small wins along the way than to beat yourself up for falling short constantly.
Instead of saving $3,000 over ten months, I set my goal for $300/month. That way, I knew I was staying on track toward reaching the overall goal.
I saved money in many different ways, which didn't just mean putting aside my hard-earned money and becoming an anti-social cheapskate.
Let's get into the discipline of saving for your trip.
Track Your Spending
Track your spending for several months. Your spending habits will be exposed, and the numbers may surprise you.
Sign up for a money-managing service such as Mint (for U.S. and Canada only), which will act as your financial advisor.
It will track your transactions, automatically create budgets based on your spending habits, and send you notifications if you are veering from your financial goals. The app is free, so give it a try!
If you'd rather do it on your own, you can always track your spending on an Excel or Google spreadsheet, which will function the same but require dedication and consistency.
That's how I did it when I was saving for my trip in 2014! Nowadays, though, I let the power of a smartphone app take care of it.
QuickBooks Cloud Hosting on a Hosted Citrix Xendesktop can serve as an effective tool your managing your finance & budgeting needs due to its advanced functionalities and ease of access.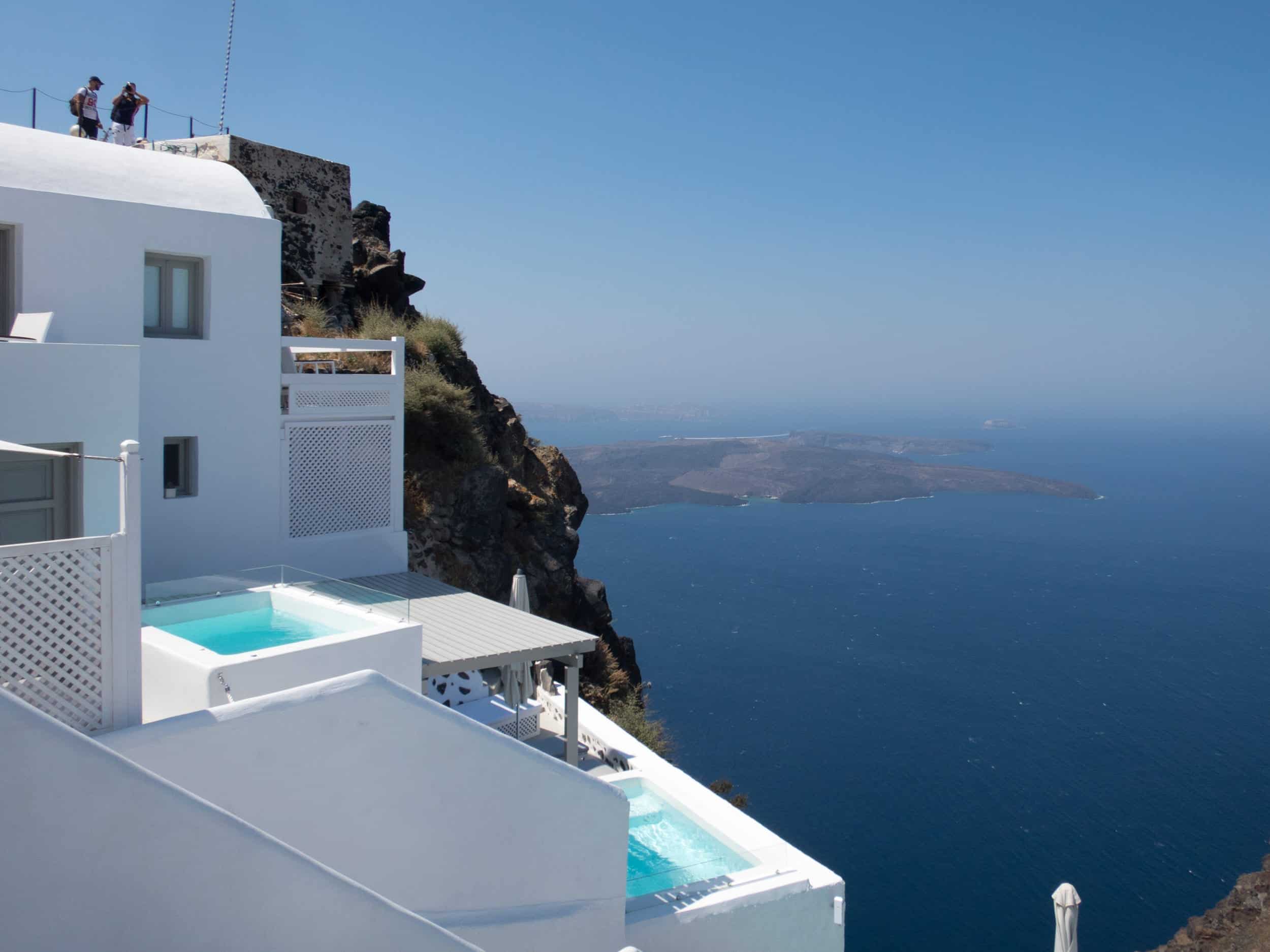 Pay Off Your Debt
If you have debt, make sure you have a plan to pay it off, or at a minimum, maintain the required payments by their due dates.
Generally, we'd suggest paying off as much of your debt as possible before saving for travel.
However, in today's age, student loans can make debt feel everlasting. If you don't start saving for travel today, you may never do so.
Trust us; you're not the only one who has ever traveled with debt.
When I graduated in 2015 (the year I began my trip), I was $10,000 in debt to university loans.
I thought this was insurmountable, and, in a lot of ways, it did make things more challenging.
However, I kept carving away at my payments while simultaneously saving for travel and eventually paid it off.
The secret: learn where you can cut expenses in other aspects of your life. If traveling is essential to you, you'll find a way.
Below, you'll find a list of ways you can start to cut expenses and save where it truly matters.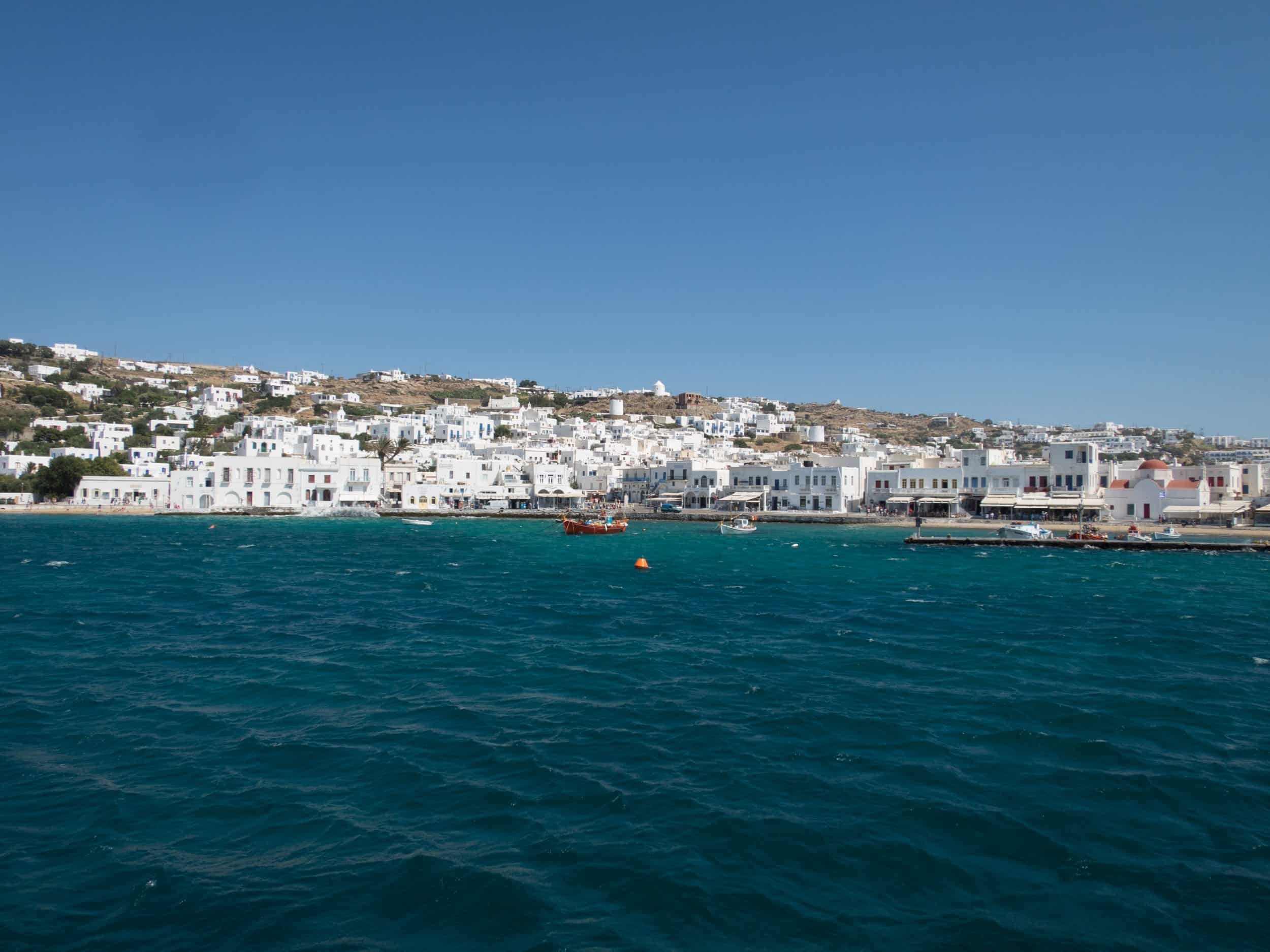 Increase Your Savings
Here's where things get interesting. Here are some tips for making the magic happen.
Put a percentage of money aside from every paycheck
Decide on the number after accounting for your regular monthly expenses.
Here's the strategy I used in 2014.
At my job, I made a modest (for U.S. income) $1,600/month after taxes. I had rent to pay; $400/month. Plus utilities; $100/month. I put $200 into savings every month and $300 toward cutting down my loans.
I budgeted $100 toward a social life each month which meant I certainly couldn't go out to the bar every weekend night, but I wasn't a homebody, either. I spent roughly $50 on transportation each month (including gas for my car) and $200 on food/groceries.
Fortunately, my family still covered expenses such as car and health insurance, mobile phone bills, and most food expenses when I was home for the summer.
I was lucky, but I could have managed with a different budget had they not been so generous.
That left $250/month to be deposited directly into my travel account, which we will discuss more in-depth later.
Use apps to automate saving
Saving loose change is where I could save a majority of the additional $50/month to reach my goal of $300/month. Believe it or not, this is an effective technique to get you to your goal.
Start a coin jar. I'm not kidding! And instead of using money out of your coin jar toward gas station snacks, save it. I saved over $200 in ten months doing this.
Apps like Acorns and Digit turn small amounts of money into big numbers in no time. Download them for free!
Open a high-interest savings or money market account
Though saving off interest isn't nearly as effective as it was before the financial crisis of 2008, it doesn't hurt to put your money where you can earn the most from it.
Where some accounts used to return nearly 6 percent, we're now around 2-2.5 percent.
It's not a huge return, but it falls under the policy of turning pennies into riches.
If you're starting a separate travel account, consider researching where you can earn the most return.
It's risky for short-term savings; however, you could also play the stock market.
I wasn't very informed about the market in 2014 when I was saving for my first trip, so I didn't. However, I now have a mutual fund that is continually gaining around 4.5 percent annually.
Eventually, I'll use the money I've earned off of interest to fund an entire trip, and you can too.
Cook at home more, eat out, and call delivery less
Beyond saving you money, controlling what you cook can lead to healthier eating. Plus, you're investing time in growing your cooking skills.
This is where I saved the most on my budget.
Whereas I generally ate out a lot more and spent nearly $400/month on food, I limited myself to only $200/month during those ten months (and I have since paid more considerable attention to my spending habits in that regard).
Not to mention, during those ten months, I also lost ten pounds. Whether or not that loss from cooking my food or not, I felt healthier and got much better at cooking.
Cut down on alcohol, nicotine, or drug use
Would you prefer to be drinking a Budweiser in your apartment or a Sapporo in Japan?
Your liver, lungs, and other vital organs will thank you for the break.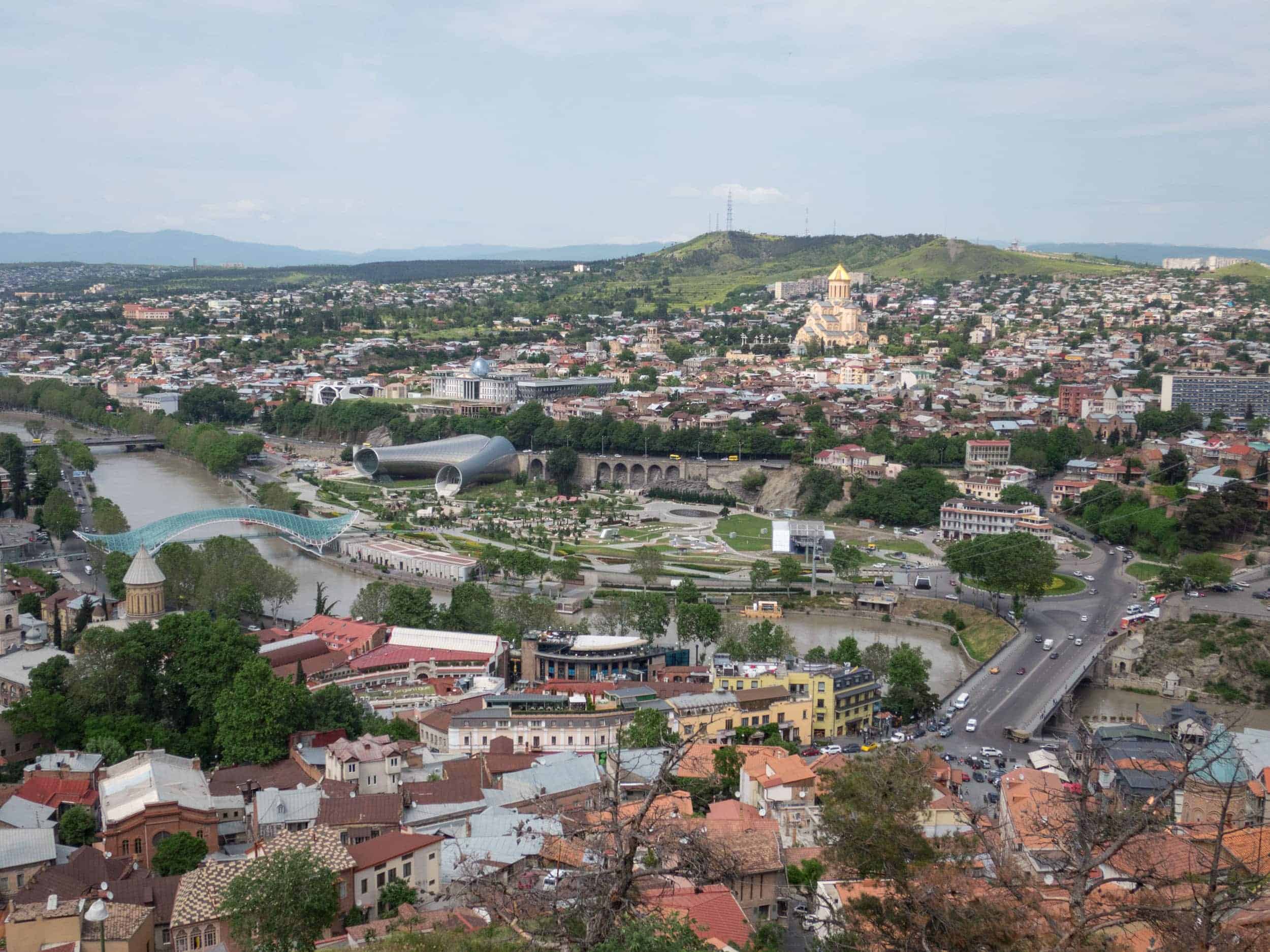 Reduce Your Expenses
To reach your ultimate savings goal, you'll want to carefully examine your spending habits and see where you can make some cuts.
This is where apps such as Mint will tell you a lot about your spending habits and come in handy.
Lower or maintain your cost of living
Start with your most substantial monthly expenses and evaluate how you can reduce them.
For example:
Live with a roommate instead of renting alone
Move to a cheaper neighborhood
Buy a pre-owned car instead of a new one (or do as Dave does and don't own a car at all)
It may be more effective and preferable to make a few big changes vs. trying to nickel and dime your discretionary spending on daily expenses like food and entertainment.
Give Up Being a Car Owner
Consider selling your car and getting around with public transport, rideshares like Uber, or by bicycle or foot.
Buying a bike rack for the front of your bicycle can make it easier to run errands.
Later on, when I went abroad the second time, I decided it'd be a more permanent leave, so I decided to sell my first car.
It didn't net me so much as it was 18-years-old at the time. However, that $2,200 went a long way on my journey to perpetual traveling.
Skip cable, use a streaming service
If you're a diehard sports fan and can't do without watching your team play, buy a specific league pass that will let you watch your team via streaming.
If you're a Game of Thrones fan or a fan of any other cable TV show not on these streaming services (i.e., Netflix, Amazon Prime Video, Hulu), there are many alternatives such as watching with friends.
How much is the special TV series worth given the increasingly ridiculous rates for cable?
How many channels do you watch, anyway?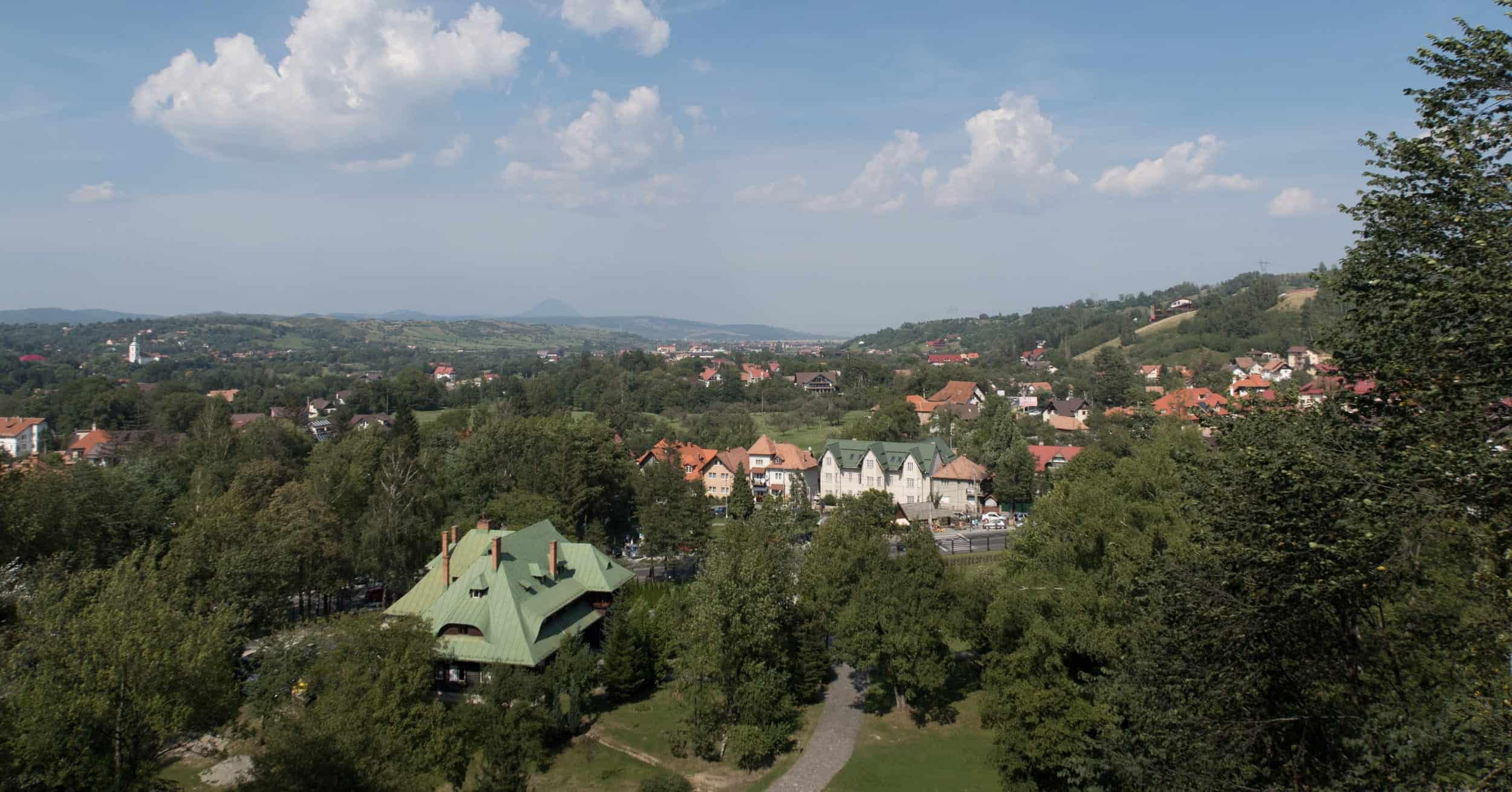 Increase Your Income
Sometimes, the best way to save money is to make more money. This topic alone is beyond the scope of what we can write here.
Here are some quick ideas:
Ask for a raise at work or raise your rates if you work independently
Take a second job or create a side hustle of your own
Rent out a spare room on Airbnb
Drive for Uber or Lyft
Donate plasma
Travel for a good cause and ask friends to pledge money
Earn free flights by signing up for a travel rewards credit card
I didn't get started on the travel points game until after my first trip abroad, and it may be the biggest regret of my years traveling.
Whenever I'm asked how I afford traveling, this is single-handedly the best piece of advice I can offer.
Save Money for Your Next Trip
Whether it is through cutting expenses, saving nickels and dimes where you didn't know they existed, tracking your spending habits, or hustling more to make more, saving for your next big trip is easier than you think.
The sooner you can start saving for your next trip, the better.
For my first trip, I started saving ten months in advance.
Now, I'm continually applying the lessons I learned that first time saving for travel to my regular-day life, and it hardly feels like I'm sacrificing anything to save for trips.
The best time to start applying these techniques to your own life and start saving for travel was yesterday.
The next best time is today, so good luck and make your dream trip a reality!
Planning a trip? Go Backpacking recommends: