If my trip around the world taught me one thing, it's how much I prefer to celebrate Christmas surrounded by family in the United States.
I was surprised to find a minimal amount of public decoration in New Zealand on my first December spent away from home, and I made it a point to leave Egypt for Belgium ahead of Christmas in 2008 as there would've been even less to see there.
Celebrating New Year's Eve abroad, on the other hand, has always been filled with excitement.
Since 2007, I've had the chance to ring in the New Year in four different countries.
The advantages of ringing in the New Year abroad are numerous, including:
Exotic factor
Cultural insights
Saves a vacation day
Special holiday offers
No guilt for being away from family
Contiki, the popular international tour company, catering to 18-35-year-olds, has designed several short European trips to help you take advantage of New Year's Eve 2014.
Check out Contiki's festivals and short stays to see what's currently on offer.
Public Square in Christchurch, New Zealand
Christmas in Queenstown left me feeling homesick a little more than a month into my RTW trip, but New Year's in Christchurch offered redemption.
I don't remember much from that night, and I only have a few photos to jog my memory. To some of you reading, that's the sign of a good night, and I'm not one to disagree!
I stayed at a hostel close to Cathedral Square, near the end of my three-and-a-half-week stay in New Zealand.
I had an early morning flight to Brisbane to catch January 2nd, so New Year's was to be my last hurrah.
I linked up with a couple of guys from the hostel, and we began drinking at a bar.
As midnight drew near, we walked over to Cathedral Square, where a stage featuring live music had been set up, and a countdown timer was ticking down on the adjacent screens.
The square was crowded, but it was a far cry from seeing the ball drop in New York City's Time Square.
Christchurch's celebration was quaint by comparison but certainly more comfortable.
At midnight, the crowd erupted as fireworks lit up the sky above.
According to the photographic evidence, my new friends and I concluded the night by walking around the surrounding streets, which were now mostly empty, as people had either moved to bars or gone home.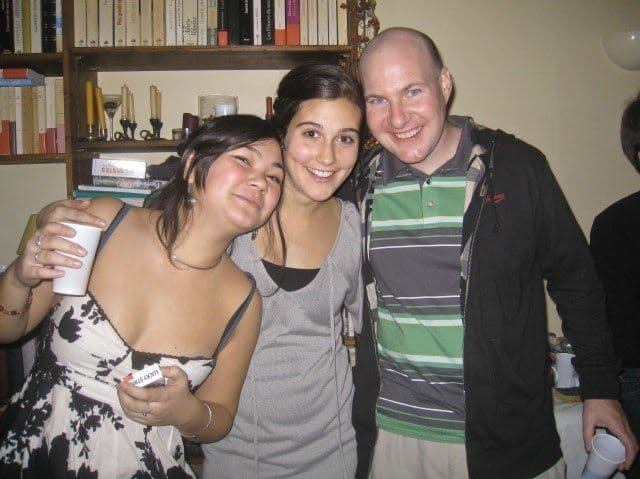 House Party in Paris, France
I met Laura on the train from Varanasi to Agra earlier in the year.
After spending a few days bonding over visits to the Taj Mahal and Agra Fort, she offered to host me when I passed through Paris.
I hadn't planned that far ahead, and by the time I reached Paris, the New Year was only a few days away.
When the big night arrived, we picked up some wine, vodka, and frozen quiche to bring to a pre-party.
We made our way over to Laura's friend Alice's apartment, a few metro stops away.
Upon arrival, I noticed three things: I was the only guy in a room full of attractive French medical students, there was no shortage of champagne, and there was more quiche than any of us could consume in a single night.
As Laura explained, quiche, even the frozen ones, were seen as a step up from pizza, considered fast food.
The night was off to a good start, and it was about to get better.
At 9:30 pm, we split up in two cars and drove to a house party happening in the suburbs. Picture a Parisian Grey's Anatomy.
One guy was wearing a dress, another a gold suit and others had donned fluorescent yellow construction worker vests complete with reflective tape.
Whatever their motivation, their sense of humor added to the ambiance of a carefree night.
There was a lot of French being spoken, but as I've learned, a hefty dose of patience and a lot of smiling goes a long way.
The endless supply of French wines and champagne didn't hurt either.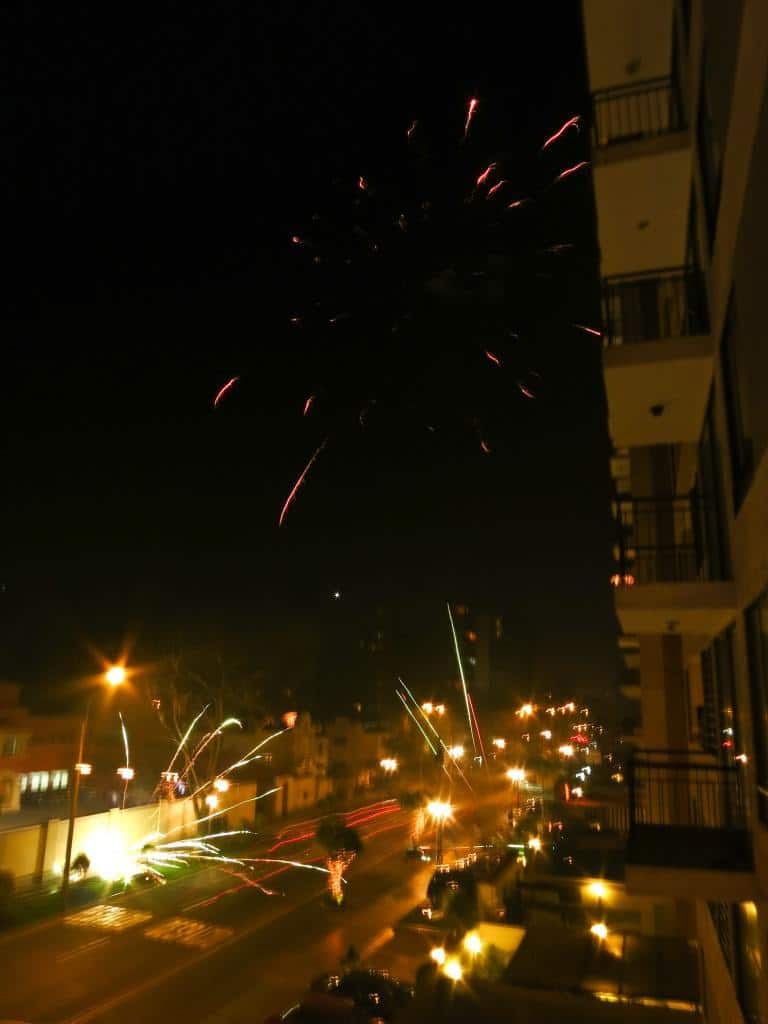 Date Night in Lima, Peru
I'd gotten to know my way around Lima in November and early December, so when I returned from the US after Christmas, I wasn't too motivated to spend the night paying higher-than-normal cover charges at crowded bars and clubs.
Instead, I opted for a relaxing night in with a Peruvian girl I'd started dating.
She arrived with food in hand (smart girl), and we proceeded to ring in the New Year from the comfort of the apartment I was renting.
At midnight, we began hearing fireworks go off.
Walking out to the balcony, I was surprised to see people lighting off fireworks in the street below while cars were driving by.
I watched as some cars swerved to avoid the projectiles, traveling horizontally as often as they were vertical.
"What a crazy scene," I thought. Indeed, something you wouldn't see in any major American city unless you were looking to be arrested.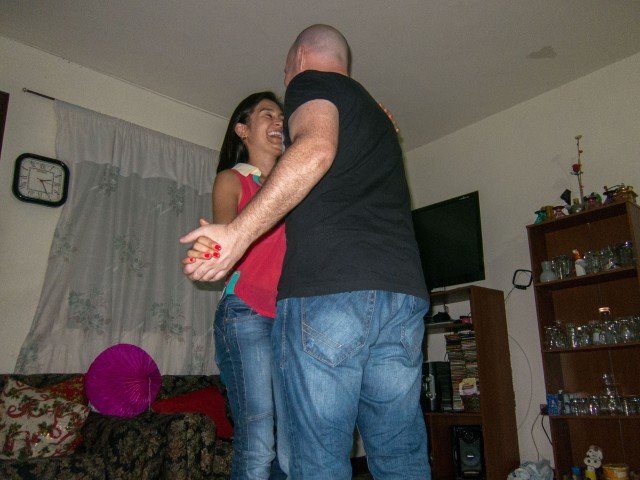 Private Home in Medellín, Colombia
Colombians love fireworks too. The entire month of December in the city of Medellín is marked by the loud explosions of fireworks going off nightly around the city.
I've been told it's illegal, but it goes on unabated anyway.
Given the amount of partying that occurs the entire month, you'd think Colombians are also big on celebrating New Year's Eve in a public way, but that's not the case.
They see it as more of a holiday to spend with family, more often than not, prefer to be at home when the clock strikes midnight.
At the end of 2012, my Colombian friend Lina invited me to the home of her tenant's girlfriend's parent's house in San Javier, a district known for its insecurity in recent years.
Slightly nervous but confident in my friend, I went along for the ride.
We took the metro line west to the San Javier stop and walked four to five blocks to the home.
The family greeted us with open arms, handing us plates of the recently cooked dinner. It was a humble meal, a little meat, salad, and arepa, but it was the thought that counted.
The Aguardiente (local anise-flavored liquor) flowed, and I danced with Lina and others into the early morning hours.
To Be Determined
I have yet to decide where I'll ring in the upcoming New Year, but I expect it to be in a new country.
I can't think of a better way to kick off another year of travel and adventure than to spend it partying abroad.
I've heard fantastic things about Rio de Janeiro, and if I can get my Brazilian visa taken care of in time, you might find me on a beach sipping a caipirinha as we welcome 2015.
_________
This post was brought to you in partnership with Contiki.
Dave is the Founder and Editor in Chief of Go Backpacking and Feastio. He's been to 66 countries and lived in Colombia and Peru. Read the full story of how he became a travel blogger.
Planning a trip? Go Backpacking recommends: