The worldwide travel and tourism industry has thrived over the last decade, which means it is becoming challenging to find off-the-beaten-track places to explore.
If you're here with us on Go Backpacking, then chances are you like going where the crowds aren't. Here are three such places in central Asia to consider.
Uzbekistan
Uzbekistan is not a well-known travel destination, nor for any specific reason in general.
That's why most people would be hard-pressed to find it on a map.
While this central Asian country is a mystery to mass travelers, it is pretty appealing to backpackers precisely because of its obscurity.
But, don't make the mistake of thinking an Uzbekistan holiday has nothing to offer its travelers.
Its people are traditionally very friendly to foreign tourists. It has a unique culture and rich history.
You will be amazed at seeing its towering minarets and sparkling turquoise domes adorned with intricate mosaics.
The more you explore, the more you will learn about the Islamic architecture of the country in its ancient cities.
The country boasts some natural wonders as well.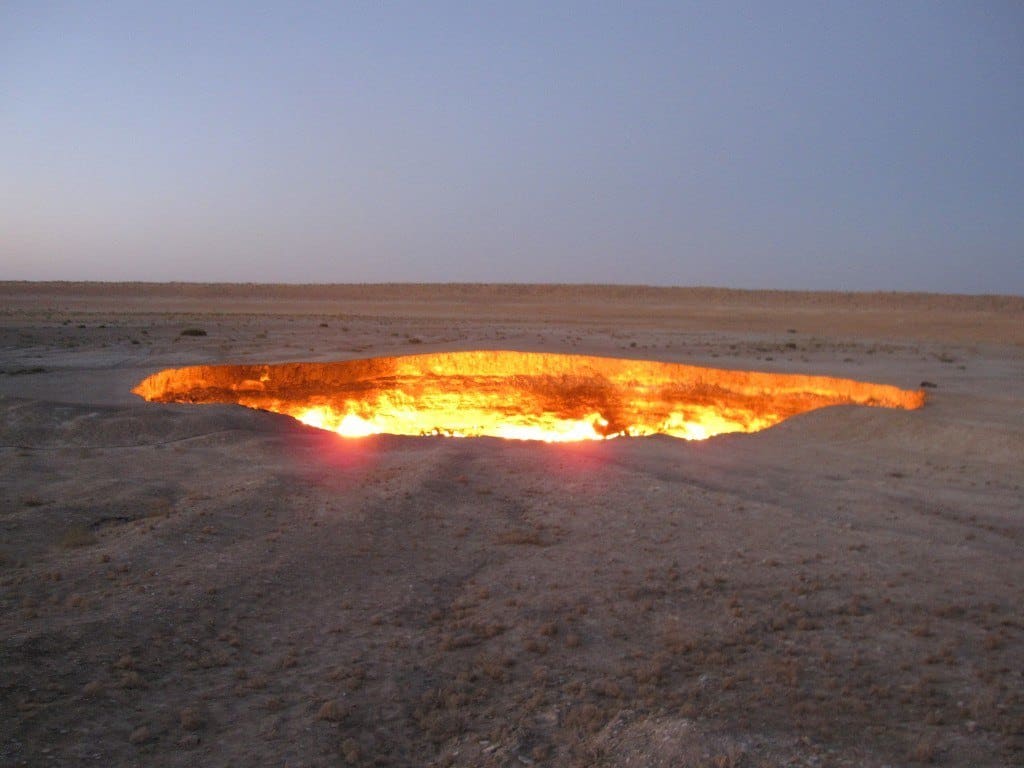 Turkmenistan
Turkmenistan is perhaps the most unexplored country in Central Asia and a great mystery to most travelers.
This little-known country boasts majestic monuments, a totalitarian theme park, a unique culture, and the Karakum Desert.
Its ancient cities of Merv and Konye-Urgench are full of unexpected adventures. The people of this country are known for their hospitality.
The biggest draw that attracts most travelers is that much of this central Asian country has been touched by modern development.
When planning out your budget to travel to Turkmenistan and other places, you can find great resources on the Price of Travel.
Kyrgyzstan
Often termed the "Switzerland of Central Asia," Kyrgyzstan is a country with vertiginous pine forests, glistening glaciers, and soaring mountain ranges.
Despite its considerable size and having infinite natural beauty, most people find it difficult to spot this country on a map and the others.
That alone can be enough to conclude that very few people visit this landlocked country.
It's safe to say mass tourism does not exist in Kyrgyzstan. As a result, you can expect to find everything relatively cheap.
The landscapes of Kyrgyzstan are surprisingly varied; it looks like Switzerland in some places, and in other areas, the country can conjure up the images of Kashmir, Scotland, and many Middle East countries.
Its mountains alone are enough of a reason to visit.
In conclusion, Uzbekistan, Turkmenistan, and Kyrgyzstan are not crowded yet have plenty to offer visitors.
So, if you are looking to see and experience something new and unique, you're going to love your backpacking experience in these countries.
_______
This story was brought to you in partnership with Silk Road Tours.
This post was written by a guest contributor. Please reference the author's byline in the post above for more information. If you would like to guest post on Go Backpacking, please read our submission guidelines. For information on advertising opportunities, go here.
Planning a trip? Go Backpacking recommends: