Spain is often found on the bucket lists of avid travelers, and for good reason! This marvelous destination has so much to offer that it might be challenging to choose the best places to visit; however, there are some cities in Spain you have to see with your own eyes.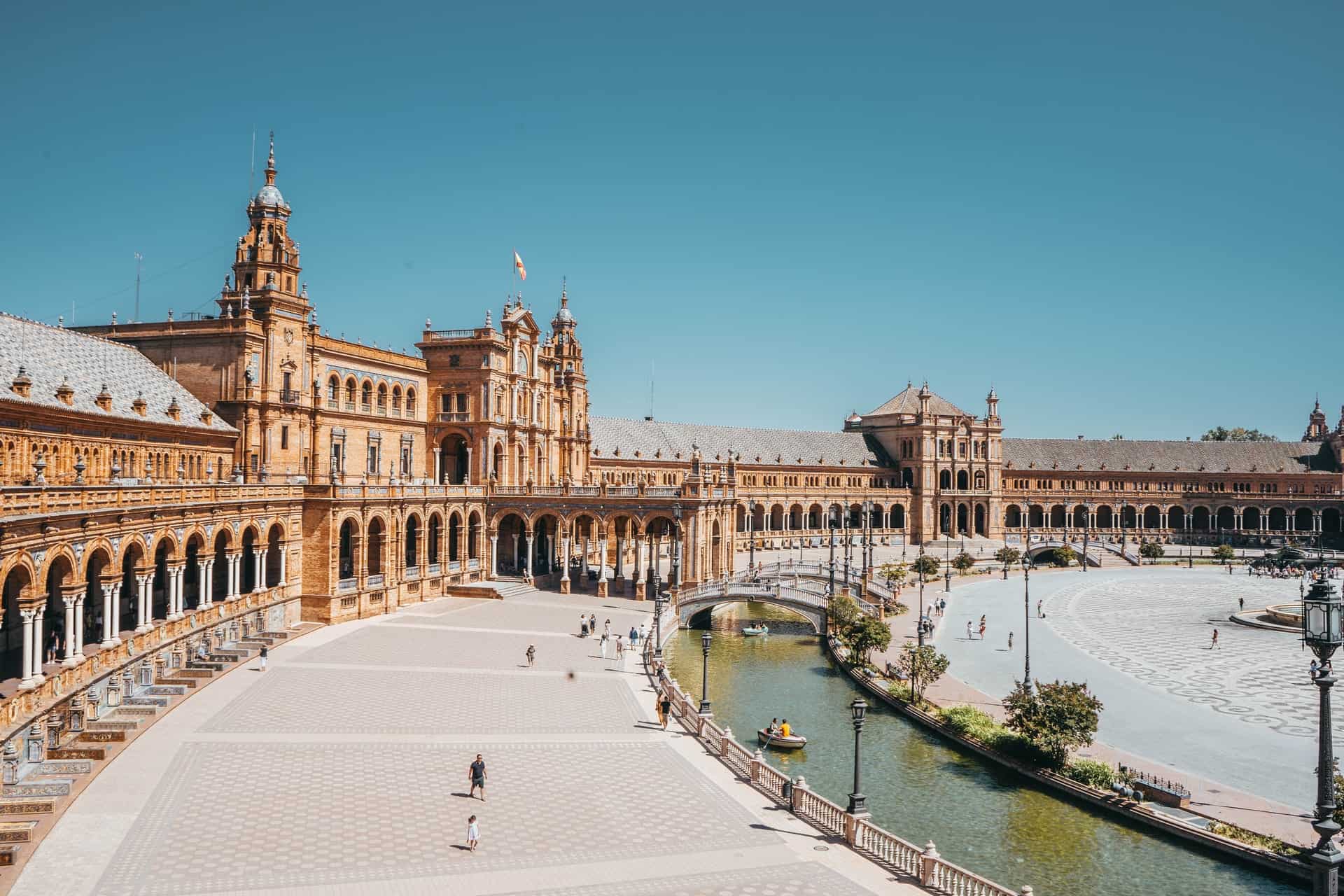 Top Spanish Cities
1. Seville
One of the must-see cities in Spain is Seville, a treasure of the country's southwest region.
Located just a few hours from the nation's capital on a Madrid to Seville train, it attracts visitors with its bustling yet cozy streets and majestic monuments.
Being the capital of the Andalucia region, the city is not entirely a secret; however, it is still often overlooked by those visiting the country.
When you visit Seville, you'll marvel at its breathtaking Cathedral, the authentic architecture of the Real Alcázar, the beauty of Plaza de España, and other landmarks.
In addition to the awe-inspiring monuments, Seville is an excellent place to sample Spanish cuisine.
Plus, delve deeper into the country's creative side by getting acquainted with different art forms, such as the fiery flamenco dance.
Flamenco dancers can often be seen in Plaza de España, where, together with the surroundings, they create a truly unforgettable show.
2. Granada
Granada should appear on your Spanish itinerary as well.
It is home to the renowned Alhambra palace, attracting curious globetrotters worldwide to marvel at it firsthand.
The imposing complex is a monument-like-no-other, reflecting the rich cultural and architectural heritage and the long-lasting history of the city that leaves no one unresponsive to its grandeur.
It is worth taking one of the trains in Spain to see it all with your own eyes, primarily since it is just a couple of hours from Seville.
Granada boasts a unique amalgam of centuries-old monuments influenced by different architecture styles and modern-day marvels, making it a must-visit at least once in a lifetime.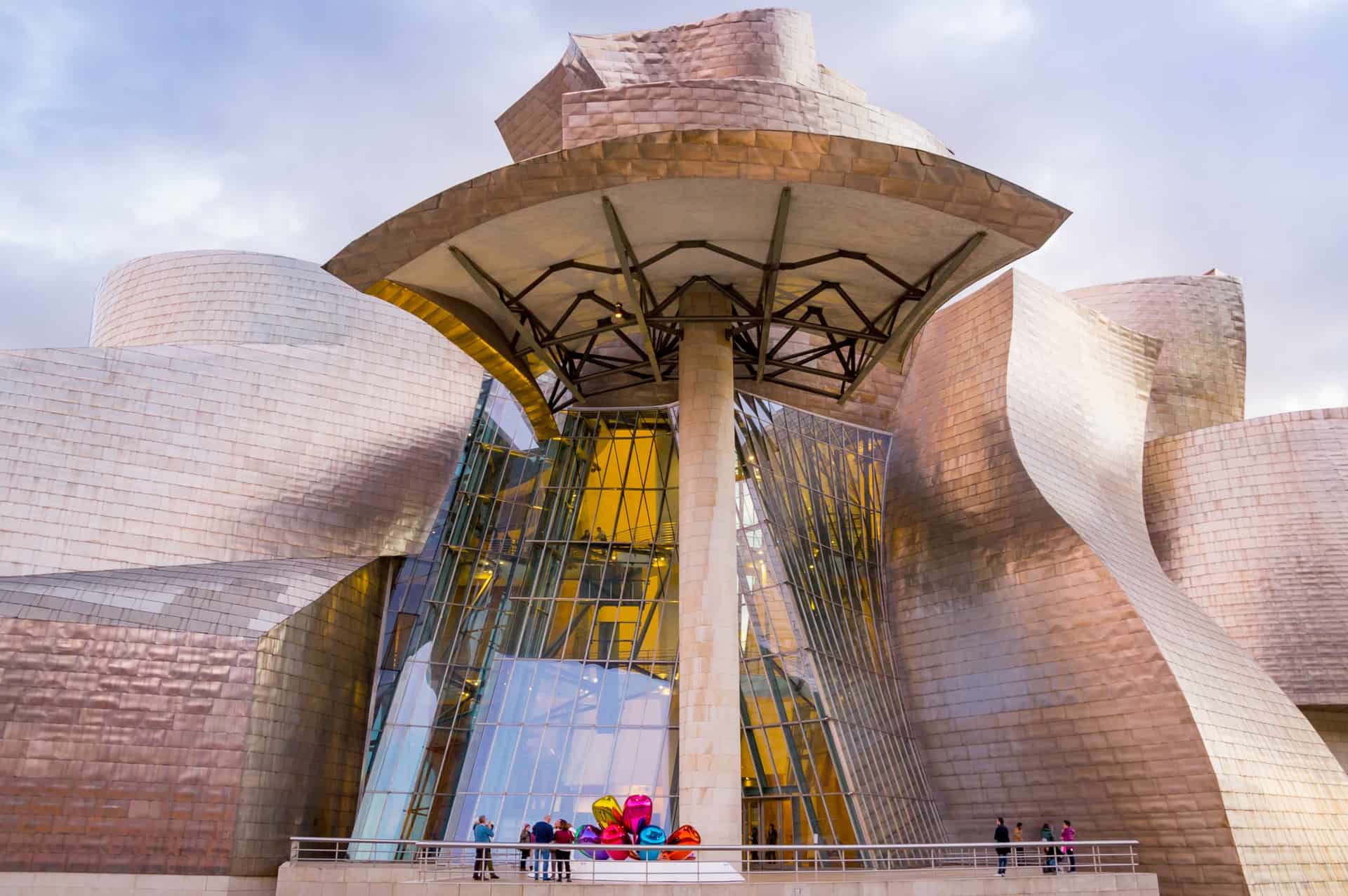 3. Bilbao
Speaking of modern-day wonders, visit Bilbao to soak up all the unique sights and experiences it has to offer.
The city lures visitors with exceptional architecture; one of the most significant examples is the renowned Guggenheim Museum.
Impressive inside and out, it was built in 1997 and has been arguably the most significant stop on any Bilbao itinerary ever since.
In addition, Bilbao is a true foodie's paradise!
It prides itself on several Michelin-starred restaurants and provides an abundance of excellent eateries around the city, praised by tourists and locals alike.
4. San Sebastian
San Sebastian is one of the cities in Spain you can't miss the chance to see with your own eyes as well.
Providing spectacular sights everywhere you go, it has a little something prepared for every type of traveler, from sunny beaches to quaint streets of the picturesque old town.
Also known as Donostia, San Sebastian combines lush nature, postcard-perfect beaches, charming local architecture, and modern manufactured wonders, which all melt into one exceptional traveling experience.
Some of the must-sees in the city include but are not limited to the imposing city hall – Ayuntamiento de San Sebastián, Palacio de Miramar, and Basilica de Santa Maria del Coro.
For more awe-inspiring views, don't miss the chance to stroll along the Paseo de la Concha promenade or make your way to Monte Igueldo for a spectacular view over San Sebastian.
5. Salamanca
A sight for sore eyes, Salamanca is ensured to leave a lasting impression on every visitor.
Start by visiting the stunning Plaza Mayor to feast your eyes on some impressive 18th-century architecture and enjoy a coffee break in one of the grandest public squares in Spain.
Make sure to visit the Old and the New Cathedrals – Catedral Nueva and Catedral Vieja de Santa Maria de la Sede de Salamanca, respectively – each providing authentic features to discover.
Continue then to wander around the old town of the UNESCO-listed city, soaking up the breathtaking sights and exploring its unique charm.
Whether it's one or all you decide to visit, you are indeed in for a treat as Spain is an inexhaustible source of beautiful views, astonishing monuments, breathtaking panoramas, and so much more, providing an unforgettable travel experience.
______
This story is brought to you in partnership with Spanishtrains.com.
Being a digital marketing and SMM specialist at Firebird Tours, Alisa works on creating advertising content for various vacation destinations in Europe, North Africa and America. She loves to make travel videos, visit places of myths and legends, and try unusual dishes of national cuisine. Thanks to her rich tourist experience, she knows many subtleties of the region and gladly shares her experience.
Planning a trip? Go Backpacking recommends: