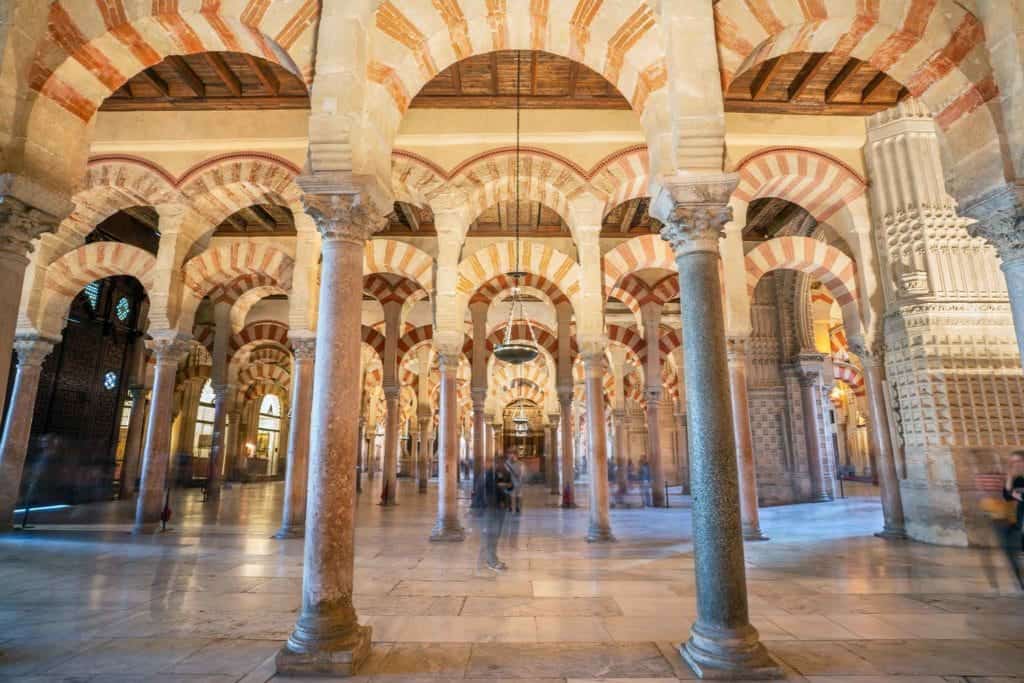 It's no wonder that Andalusia is one of Spain's most popular destinations.
Andalusia in southern Spain is home to an extensive collection of genuinely mind-blowing Moorish palaces and castles.
The Great Mosque in Cordoba and the Alhambra palace in Granada stem from over 700 years of Muslim rule on the peninsula.
Plus, there are tranquil whitewashed towns in the mountains and sunny beachside resorts along the coast.
It's the perfect destination to enjoy tasty tapas on a terrace and completely immerse yourself in the place where flamenco was born.
The good news for visitors is that the south of Spain doesn't have a reputation for being particularly expensive – especially by northern European or American standards.
But that doesn't mean you can't save a lot of money with a few tips and tricks. Here are my tips for traveling Andalusia on a budget.
Fly Cheap to Malaga and Seville
Flying into Andalusia from anywhere in Europe is easy and usually not very expensive.
All of the cheap airlines such as Ryanair and Easyjet fly to each of the two main airports: Malaga and Seville.
If bought in advance, tickets can be had for under $54 (50€) and, if you are lucky, for even under $22 (20€).
Malaga's airport is Spain's fourth busiest and the central hub in the region. In my opinion, it's the best city to start an Andalusian trip.
Ryanair alone offers cheap flights from 65 different European cities, and Malaga itself serves as a great introduction to the area.
But really, fly to whichever city has the cheapest flights. Use Skyscanner to find the best rates. Download the free app for iPhone or Android devices.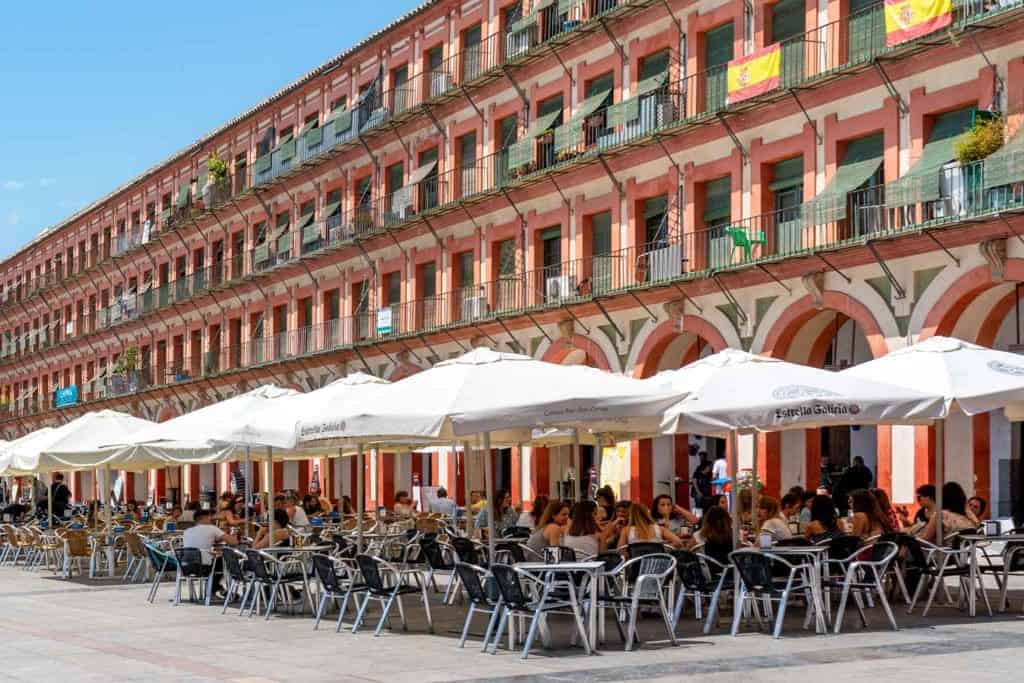 Visit in the low-season
One of your main expenses when traveling is your lodging. So why not visit in the low-season when hotel prices can be more than half off?
In Andalusia, that's from November to March. While those are the coldest months, winters are still pretty mild, especially when compared to northern European weather.
The coldest days will require a light jacket. But with over 300 sunny days per year, the afternoons usually warm up to a comfortable temperature.
In addition to the massive hotel savings that can be enjoyed in low-season travel, you also won't have to fight with tourist hordes, all vying for the perfect photo.
The difference between high and low season in some of the more popular tourist attractions is incredible.
Granada's Alhambra, arguably the most impressive attraction in all of Andalusia, sees double the number of visitors in May than it does in January.
See also: Walking the Camino de Santiago on a Budget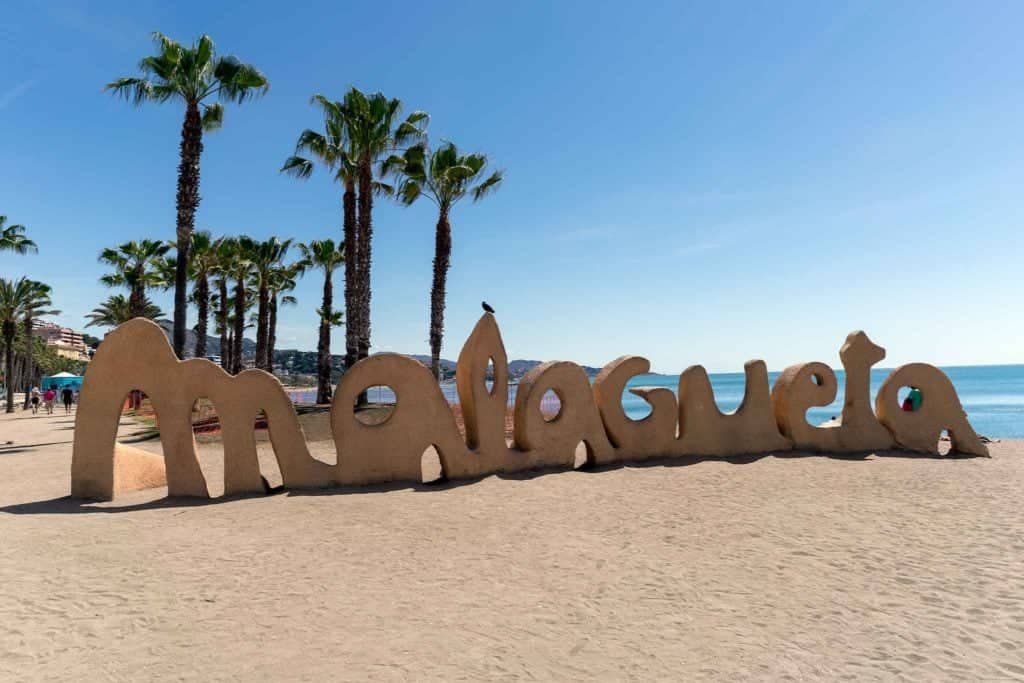 Take the bus (usually)
Most people seem to search directly for train tickets in Spain, thinking that the train will be the easiest and cheapest way to travel. And that can be true.
However, it is as rare to see a unicorn as it is to find one of the 70% off deals from Renfe (the Spanish train company). But it never hurts to check.
Between Seville, Cordoba, and Malaga, the train is the fastest option. But the bus is not that much slower and costs a whole lot less!
The leading bus company in the area is ALSA, and they service most cities. From Malaga, you can travel to Seville, Cordoba, and Granada, starting at $6 (5.5€).
Another cost-saving option for moving between cities is using the Spanish rideshare app, BlablaCar.
There you can connect with others who have cars and are advertising their itinerary. Join them for a reasonable price and maybe make a new friend along the way.
Eat like a Spaniard – Eat a big lunch
First of all, if your breakfast isn't included in your hotel, don't pay for it! Instead, go out and have breakfast like a Spaniard.
The typical breakfast found at any bar/cafe is a toast with jamón, tuna, or tomato with olive oil. If you have a sweet-tooth, you can get it with butter and marmalade.
Add on a coffee such as a cortado or a café con leche, and your total bill should still come out to less than $4.30 (4€).
Lunch is the most important meal of the day in Spain. And it's usually the largest. This is the time of the day to fill up.
Look for restaurants serving a menú del día (menu of the day), and you will be able to feast like a king for little money.
The daily menus usually consist of a starter, main, coffee/dessert plus a drink.
Prices depend greatly on the city and neighborhood where you are, but it's not uncommon to find a complete set meal for as little as $11 (10€).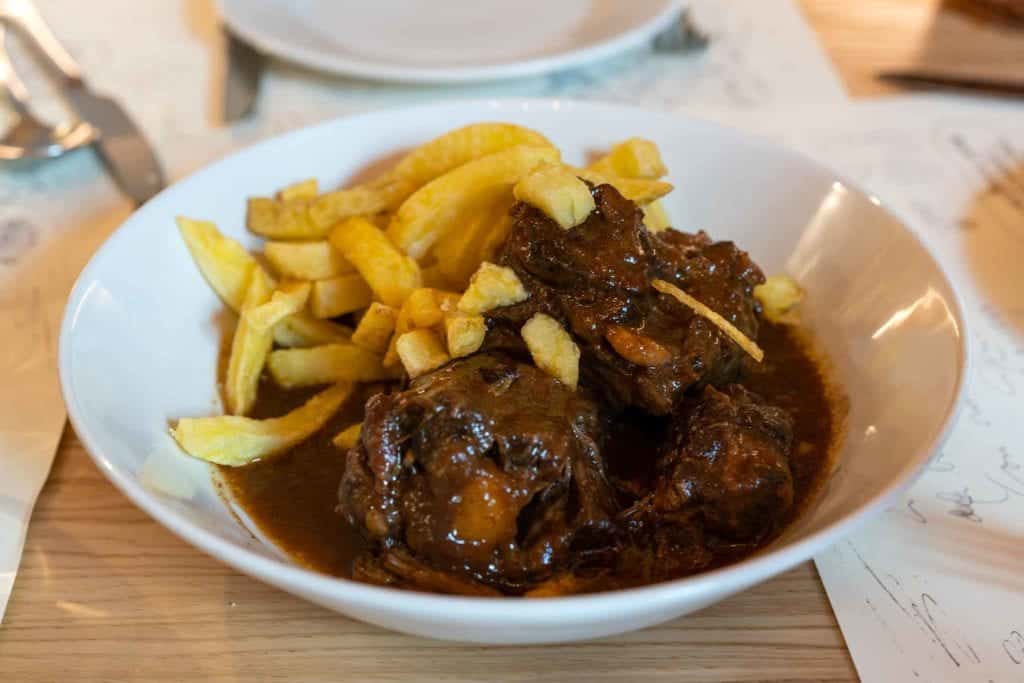 Clearly, the best deals are for lunch. Dinner tends to cost significantly more. But since you have already stuffed yourself for lunch, you probably could eat a lighter dinner.
Why not get your food directly from the source? And by that, I mean the supermarket!
Yes, I'll admit, going to the supermarket to get yogurt and a sandwich usually doesn't get me too excited.
But when in Andalusia, you can always put together a fantastic meal with simple products.
Get yourself some local charcuterie, such as jamón or chorizo, and pair it with a nice cheese.
Throw in some fresh local olives, maybe some sardines in vinegar, a baguette, and a great bottle of Rioja wine. Now you are living the high-life at a fraction of the price.
Take advantage of free tapas in Granada
Not many places in Andalusia offer free tapas. But Granada is thankfully one of them.
The city has a large population of university students, and the bars cater to those looking for good, cheap food.
With every drink you order, you will either be delivered a free tapa or given the option to choose one from a tapas menu.
But these aren't just a small dish of olives. No, these are mini-meals.
For example, you can get a small burger with fries, calamares (squid), bacalao (cod), or boquerones (anchovies). There are so many possibilities.
Each drink will cost around $2.20 to $2.70 (2-2.5€). And depending on how hungry you are, you could be satisfied with three to four tapa and drink combinations.
Getting free food with every drink is pretty amazing. What's not to love?
See also: Catalan Cuisine – An Introduction to Food in Costa Brava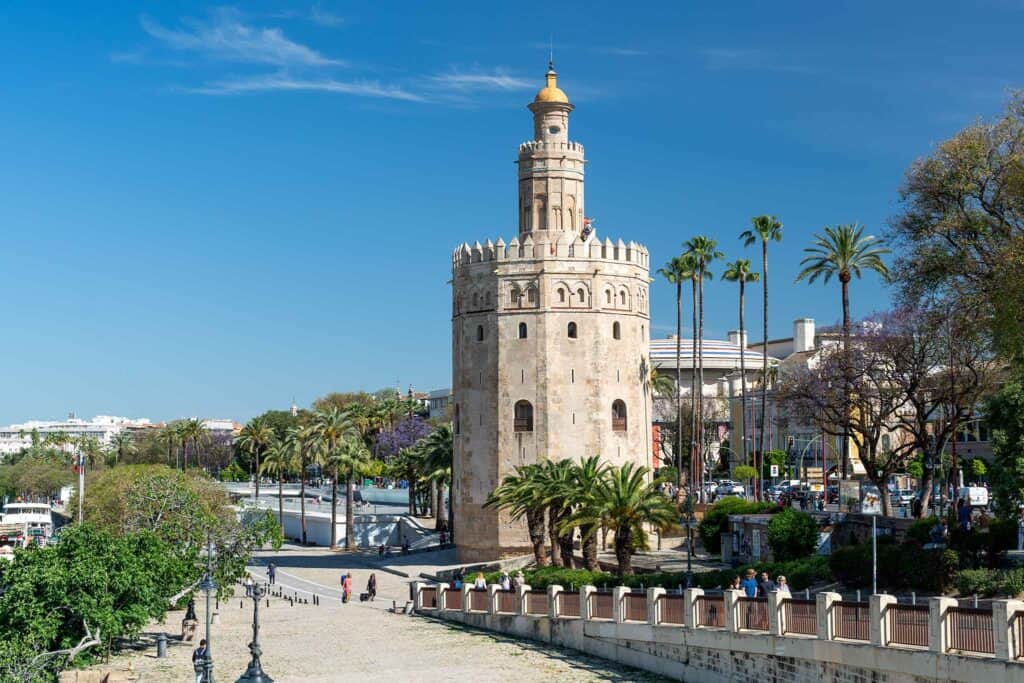 Visit attractions when they are open for free
In most Andalusian cities, there is a day of the week when many attractions and monuments are accessible for free.
With an average entrance price of around $11 (10€) per person, this can add up to considerable savings!
In Seville, you can get a handful of free entrances on Mondays. Each place has specific times of the day when you can get free access.
The times often change, mainly depending on the time of the year, so it would be a good idea to check with each attraction separately. Some even require an online reservation.
Here is a list of participating landmarks in Seville:
Cathedral & Giralda tower

Royal Alcazar (royal Moorish palace)

Torre del Oro (Tower of Gold)

Casa de Pilatos (Pilate's House)

Bullring
In Cordoba, the main attraction is the Great Mosque. Surprisingly, it is open for free to the public from Monday to Saturday from 8:30 am to 9:30 am.
Cordoba's castle, the Alcazar de Los Reyes Cristianos, is open for free on Thursdays starting at 6 pm.
The day for free entrances in Malaga is Sunday. The Alcazaba fortress and Gibralfaro castle are both gratis after 2 pm.
Almost all of the art museums are free for portions of the day as well.
Those include the Picasso Museum, Picasso's Birthplace Museum, the Pompidou Center, and the Carmen Thyssen Museum.
Be sure to check with each museum for the exact times for free visits.
Jeremy is a writer, photographer, designer and of course, he loves to travel. He co-runs España Guide, a website dedicated to helping travelers easily plan their trip to Spain.
Planning a trip? Go Backpacking recommends: