From April to late October, the sun settles over the Adriatic; the days are long and warm and are best enjoyed in summer whites, flip-flops, and a glass of something cold.
It's the perfect time to visit, and if you do, here's my rough guide to the ten best places to go in Croatia.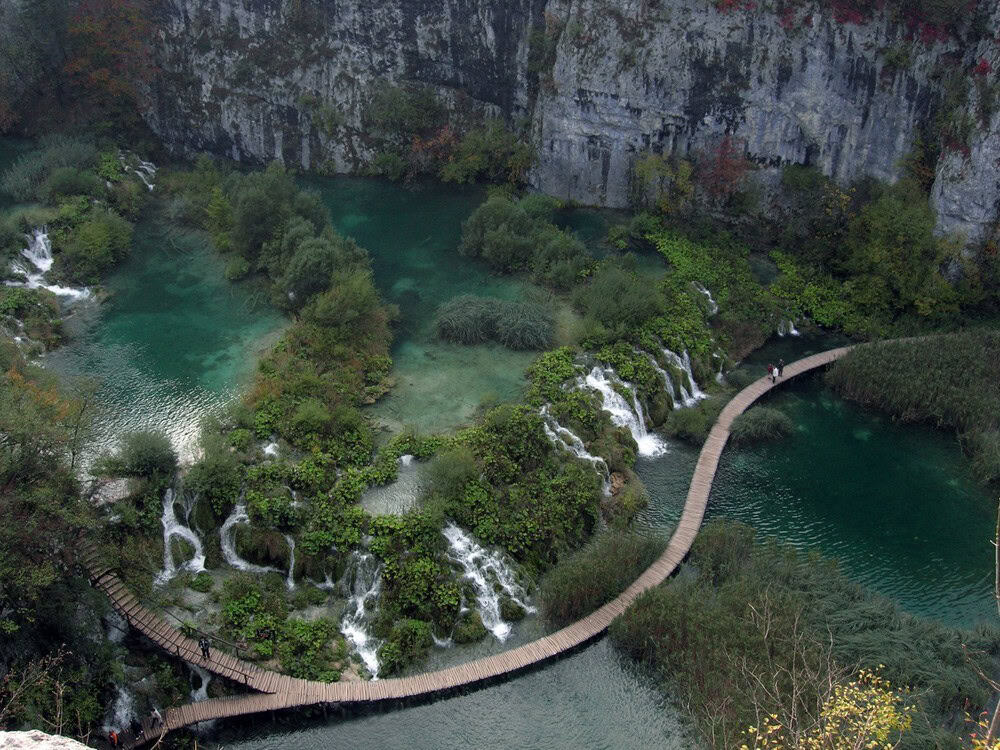 Where To Go In Croatia
1. Zagreb
Zagreb is the capital of Croatia. It's a compact city, with most of the city's landmarks, the city center, the Lower Town, and the historic quarters of Gornji Grad (Old Town) and Kaptol, all clustered around each other.
Once you get the sights out of the way, imitate the locals by finding a cafe and spending the day people watching.
2. Plitvice Lakes National Park
Not far from Zagreb is the Plitvice Lakes National Park, a set of sixteen lakes formed on a regenerative karstic basin.
As stone and water interact, they create a visual spectacle: cascades and waterfalls, natural limestone barriers, pools, underground streams, and caves.
The entire park, spread across two mountain ranges, is tied together with walkways and stairs, allowing visitors to explore the park in comfort.
3. Rovinj
Rovinj is a sun-tanned pastel town on the Istrian peninsula. Once ruled by the Venetians, it has a definite Italian vibe with a Croatian twist.
After spending some time around town, above town (in the church bell tower), and in the sea, head to a summer fiesta to experience local traditions, delicacies, and the local spirit.
4. Motovun
Motovun sits pretty on a hill above the Mirna Valley. This fairytale setting ensures the town's 12th-century walls see many activities, especially during the summer.
In August there's the Motovun International Film Festival. Screens are set up along the town square as movie buffs gather by the thousands.
Come October, foodies appear out of the woodwork to participate in the "Day of Truffles," celebrated across the valley.
5. Groznjan
Groznjan is an artists' colony not far from Motovun. This was a ghost town in decay when a group of artists moved in during the mid-sixties and transformed it.
Today Groznjan is a center for art and culture, known for its eclectic artists, studios, galleries, workshops, music schools, and concerts.
It also has a fair share of wine bars and restaurants serving local delicacies.
Related: Croatia's Best Festivals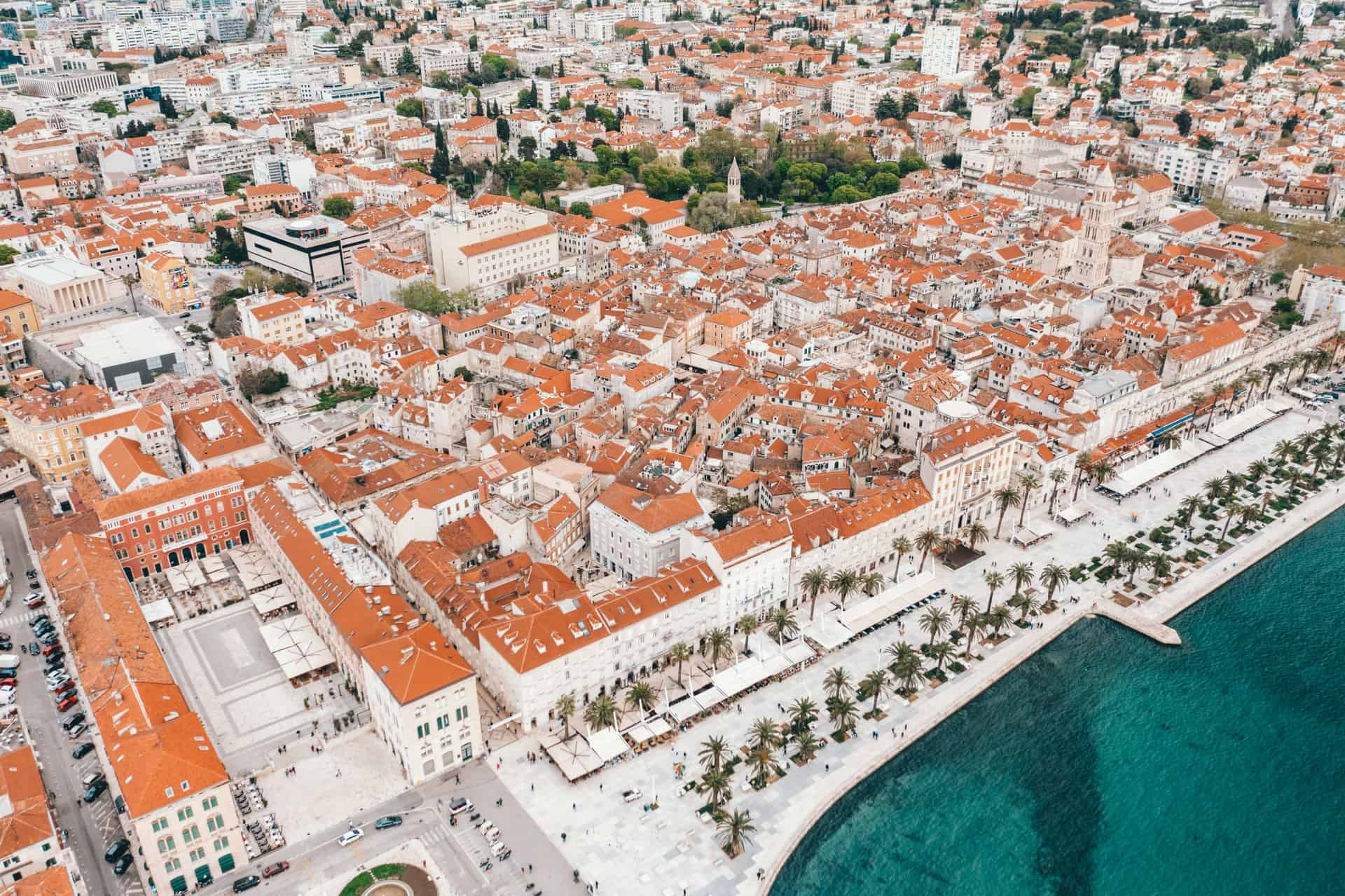 6. Split and Trogir
Split is Croatia's second city and an important commercial hub. It is also home to one of Croatia's most significant historical sites – the 3rd century Diocletian Palace Complex.
This historical theme stretches right up to the museum town of Trogir, a few kilometers from Split.
Trogir is packed with landmarks, many of which are encased within the medieval town wall.
7. Hvar
Hvar is known locally as "the sunny island" for the many hours of sunshine year-round.
It is also known as the island of good living, with million-dollar yachts and famous personalities a constant feature on the local marina.
This high-profile energy also makes Hvar quite the party destination, from high-end clubs to cruises and beach parties; be sure to pack your dressy shoes.
Once you've experienced the fun this island is known for and want to explore the other islands, you can book a yacht for hassle-free travel. It's also a good way to experience sailing in Croatia.
8. Vis
Vis is the furthest island on Croatia's Dalmatian coast. As a Yugoslav army base, it was off-limits to foreigners until the mid-'90s.
Even today, it continues to be free of the summer rush typical to the rest of Croatia.
There's a decent party along the marina now and then, but if it's a quiet break that you want, think ripening vineyards, quiet beaches, and secluded bays – Vis is worth a visit.
9. Korchula
The island of Korchula has always been popular with travelers, which is fitting considering a legend that claims Marco Polo was born here.
Its biggest town (and attraction) is the fortified 15th-century Korchula town known as "Little Dubrovnik."
But the island is more than just one town; between vineyards, olive groves, fishing villages, and sandy beaches, there isn't a minute to spare.
10. Dubrovnik
Dubrovnik is Croatia's most famous destination and with good reason. This 7th-century town is counted amongst the world's most impressive fortified cities. Within the walls, many worlds thrive.
Ancient towers and defense posts, historic churches and museums, and modern homes stand tall along the same white-stoned streets. And beyond the walls, the blue sea beckons.
While this list is limited to my picks for the ten best places to go in Croatia, there's much more than this to see in the country. Wherever you decide to go, I hope you have a great time!
Neha is a freelance writer from Mumbai, currently based in Zagreb. Say hello or tweet her @neha_pkar
Planning a trip? Go Backpacking recommends: