Calling all adventurous cyclists! Have you thought about taking a cycling trip to Europe?
The most amazing cycling routes are in Europe, thanks to plenty of UNESCO sites, breathtaking sea views, and the various European cuisines you can try.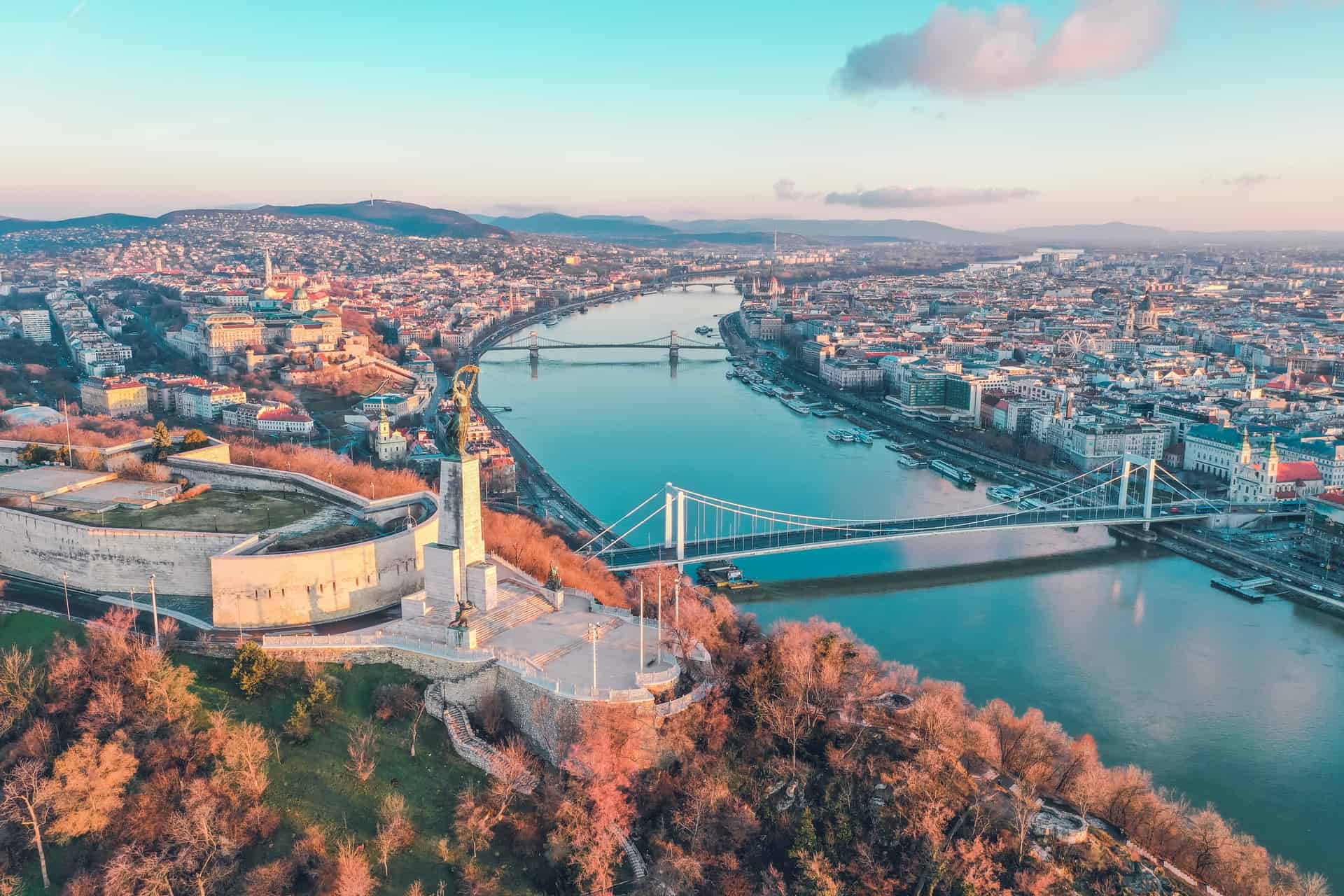 UNESCO stands for the United Nations Educational, Scientific, and Cultural Organization. Designated sites promote learning in these key areas.
Every European country has unique landmarks and tourist attractions that will fill your Instagram with memories of an unforgettable cycling adventure.
Enjoy one or more of these five best cycling routes in Europe!
1. Danube Cycle Path
The Danube Cycle Path is known as the best bicycling trail in Europe. You will pass through many historical sites and cultural landmarks during your tour.
Once a military path and route for trading amongst Romans, you will be immersed in a European history lesson.
The Danube River's clear waters and the vast farmlands you'll pass through make this bicycle route one of the most captivating in Europe.
Most of your time will be spent in Austria, with the tour concluding in Vienna. Discover delicious Austrian cuisine as you take breaks from your cycling adventure.
The trail is excellent as a first-time bike tour for novice cyclists. The terrain is flat and accommodating, without much vehicular traffic.
A self-guided tour will be at least $900. For a seven-day tour, you will be traveling about 35 miles per day.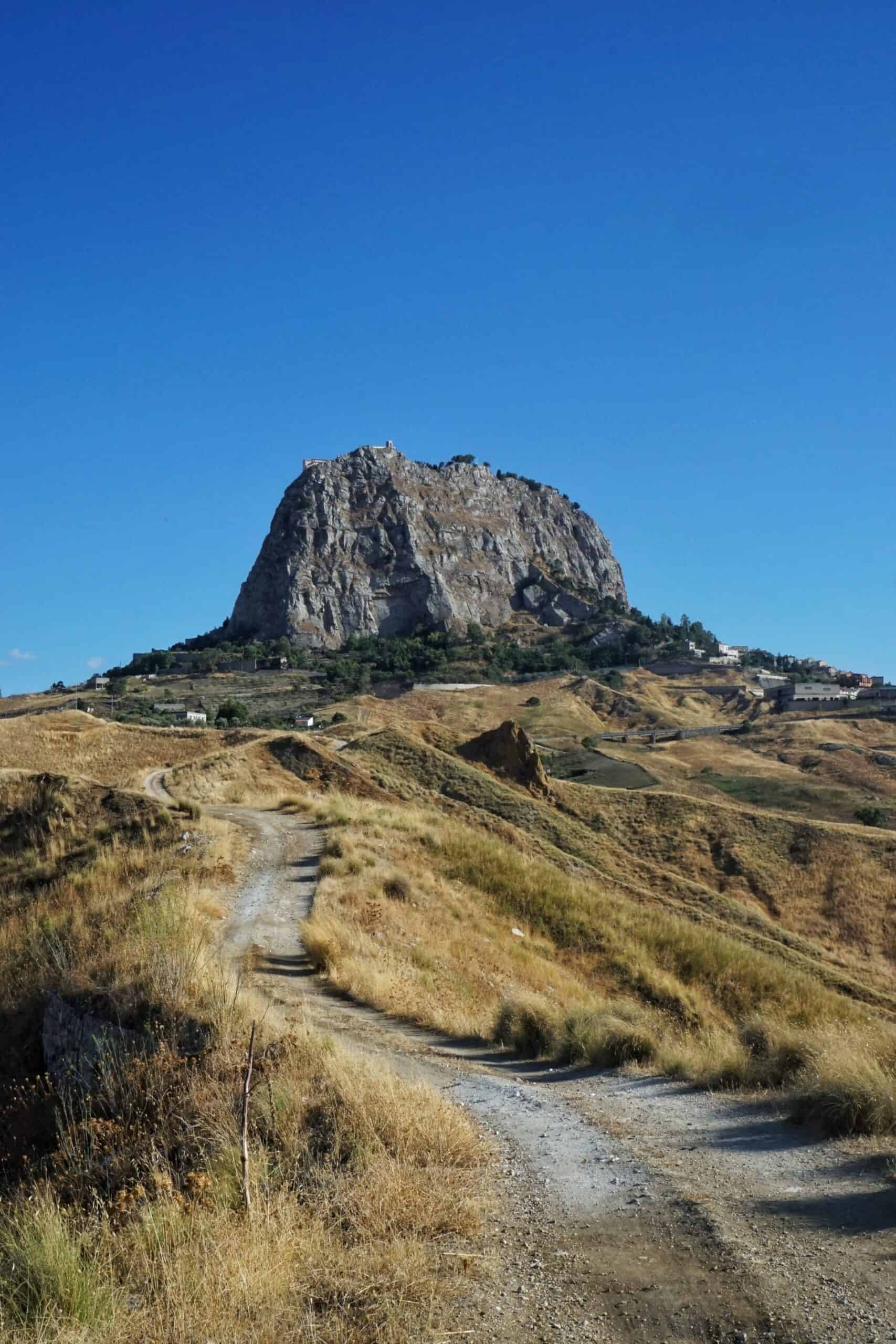 2. Via Francigena in Italy
The Via Francigena in Italy will take you through the Tuscan Hills' dirt roads and along the peaceful Dora River.
Cycling through Colle Val d'Elsa to Poggibonsi means you will not have to deal with city traffic.
You will be on a safe bicycling trail for the duration of your Via Francigena trip.
Its length of 1,056 miles means there is much to explore. There are 23 stages of the bike trail that measure about 31 miles each.
Traveling between the Great St. Bernad Pass at the Swiss border and Rome, you will be immersed in a historical journey. Budget tours range from $999 to $1,590 on Tour Radar.
The difficulty level is higher because of the trail's length and regularly hilly dirt roads. Therefore, you should use an affordable mountain bike or a hybrid model that can adequately handle the terrain.
This trail is recommended for experienced adult cyclists, not families with small children joining them.
You'll need to purchase a pilgrim's credential to stay at lodging throughout the trail, allowing you to rest adequately and recharge.
You will receive a stamp for every place you sleep as a keepsake of your journey throughout Via Francigena.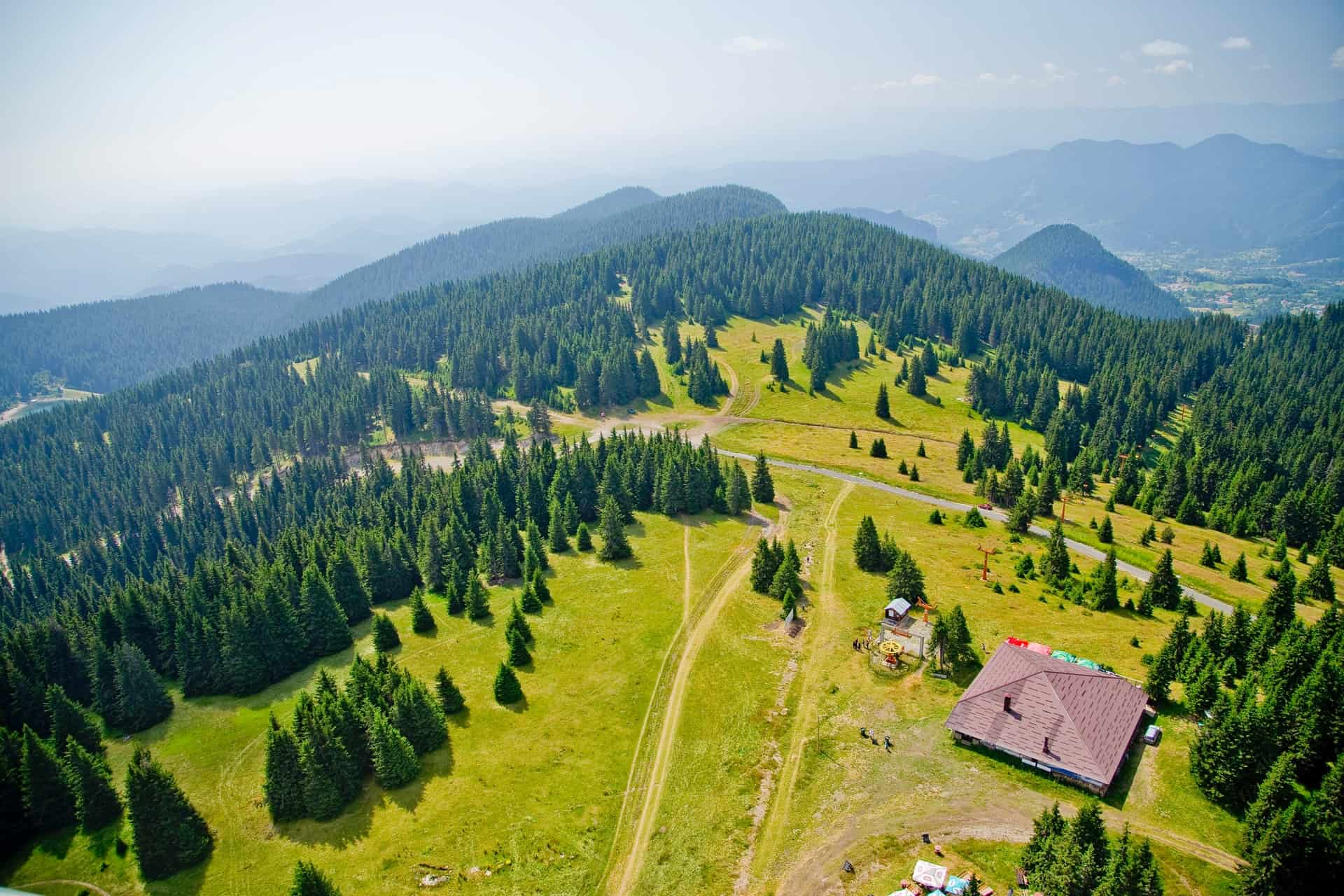 3. The Iron Curtain Trail
The Iron Curtain Trail is the longest bike trail on this list, at 6,182 miles long. Tours start at $481 per person.
During your trip, you will pass by 14 UNESCO sites and three surrounding European seas.
Stop at UNESCO sites for an enriching and educational experience about European history.
This trail received its namesake from the 'Iron Curtain' border from the Barents Sea to the Black Sea.
Known as the longest trail of the EuroVelo, you'll pass through vineyards in different parts of Czechia (Czech Republic) and Austria.
Enjoy the beauty of the local port cities in the Baltic States. Brave the mountainous areas throughout Greece and Bulgaria.
Download the EuroVelo app for your smartphone to aid your cycling tour throughout the Iron Curtain Trail and any other European biking trails you decide to brave on your bucket list.
What makes the Iron Curtain Trail the best is its hallmark tourist attractions, UNESCO sites, and various terrains.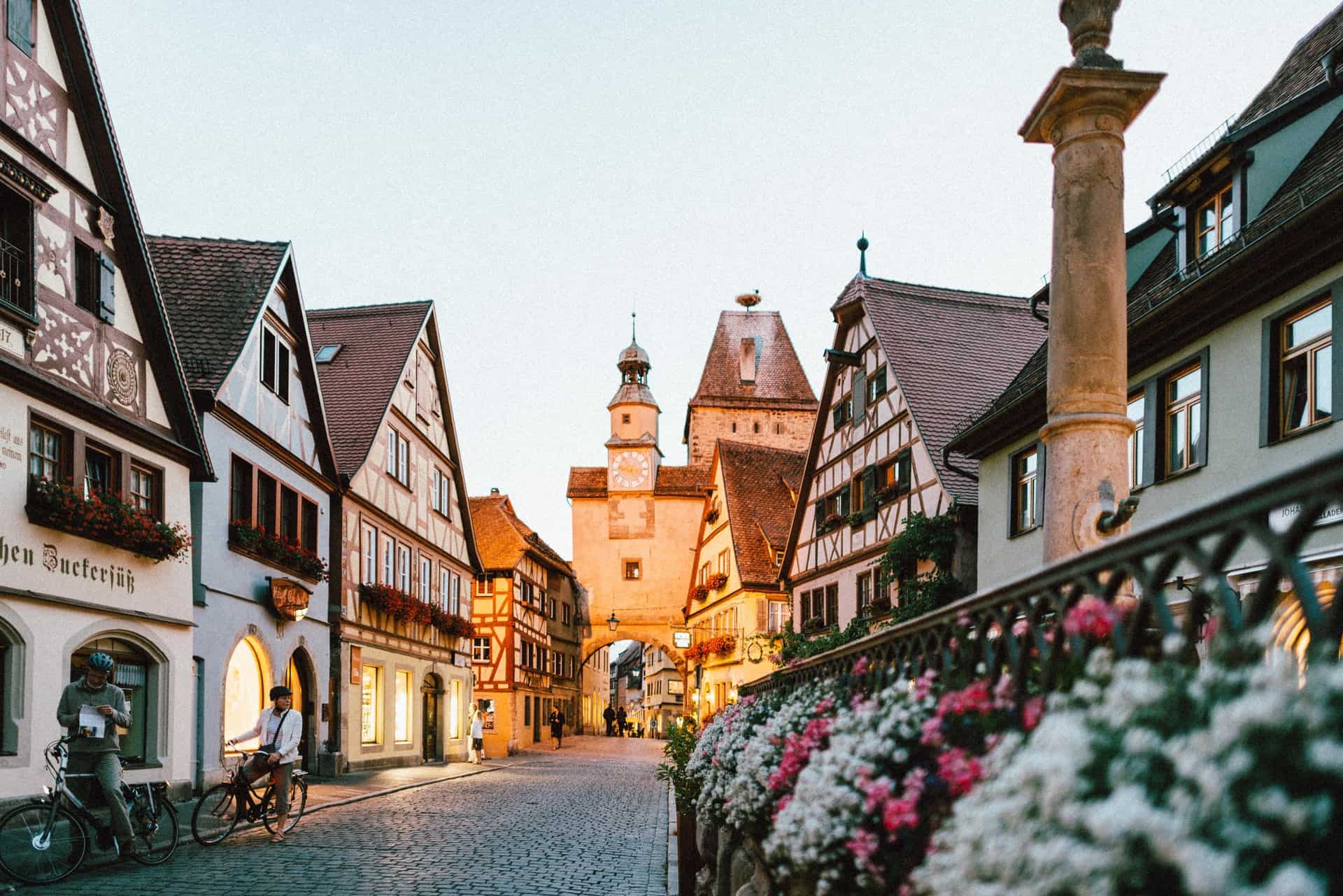 4. Romantic Road in Germany
The Romantic Road is a highly recognized route that connects 16 German cities.
What used to be a region of American military bases in the 1950s was turned into a historical trail for cyclists and hikers in the 21st century.
Your budget for the Romantic Road will depend on how many guided tours you take and how long you intend to spend on the route.
One's budget could range from $200-$1,000 depending on the tours, souvenirs, food, and amenities purchased.
The trail is about 274 miles long. While on the short side in trail length, you can conquer it faster than others on this list.
During your cycling trip, you will pass through two historic German cities, three medieval cities, and other highlights, including the Alps and the Neuschwanstein Castle.
The Romantic Road is suitable for beginners because of the connected bike paths that make it convenient to cycle the whole way through.
It's mostly flat except for a few higher-altitude areas in Pfaffenwinkel and Rothenburg.
For your convenience, 12 hostels and 11 campsites are located throughout the Romantic Road.
During the holidays, there are advent markets that open along the route.
Any gifts you purchase for family and friends may need to be mailed home so you can continue to travel lightly on your bike.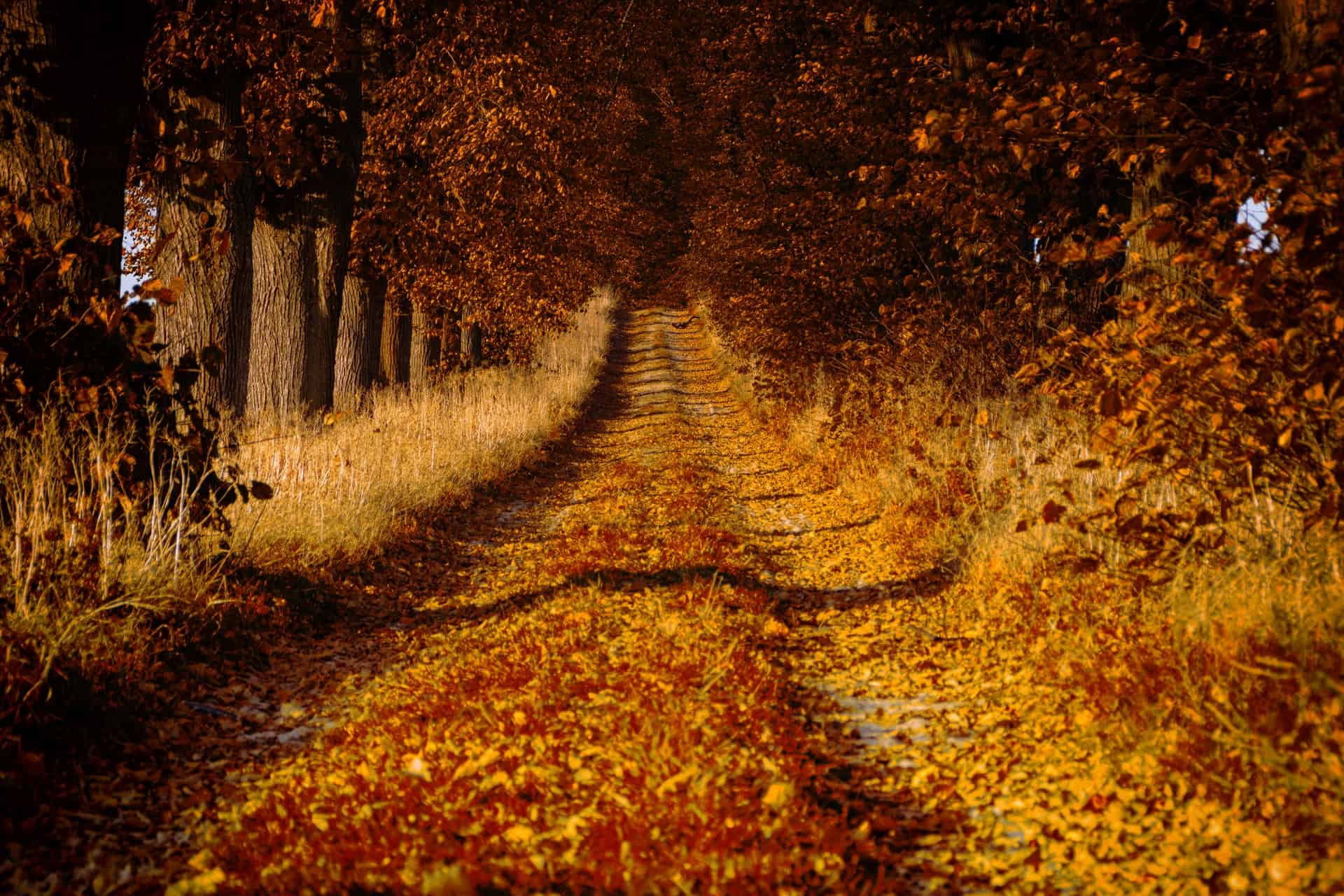 5. Baltic-Adriatic Route
The Baltic-Adriatic biking route clocks in at 1,274 km and passes by two European seas.
You'll cross through six countries cycling this route, including Slovenia, Croatia, Czechia, Italy, Poland, and Austria.
This trail is also known as the Amber Route because of the amber stone you will see in the Baltic region. A 17-day Adriatic tour will cost about $4,690.
Poland is the flatter part of the cycling route, where you will enjoy historical tourist attractions such as Wielkopolski National Park and Lower Vistula Valley.
Once you hit Czechia, you can visit the Holy Trinity Column in Olomouc, a UNESCO site.
The Austrian portion will also be easy as you travel through spas and wineries offering relaxing breaks between cycling legs.
Pass through the longest bike trail in Slovenia on the Baltic-Adriatic route. You'll pop into Italy near Trieste before coming back to Slovenia again.
Enjoy the Euphrasian Basilica UNESCO World Heritage site, when you pass through the Croatia portion of the trail.
_____
This story was brought to you in partnership with YesCycling.
Alek Asaduryan is the founder of YesCycling.com and has been riding bikes and in the cycling industry since 1991.
Planning a trip? Go Backpacking recommends: