New Zealand is a beautiful country perfect for family holidays. Blessed with some of the most captivating landscapes and friendliest people, it's a destination to immerse yourself in fully.
One of the best ways to do this is by hiring a car with a company like Go Rentals.
But where do you go when you've procured one? From snow-capped mountains and charming country towns to world-class cities and the rugged coastline, here's our travel guide to the best family-friendly destinations in New Zealand you can drive to.
Where To Go in New Zealand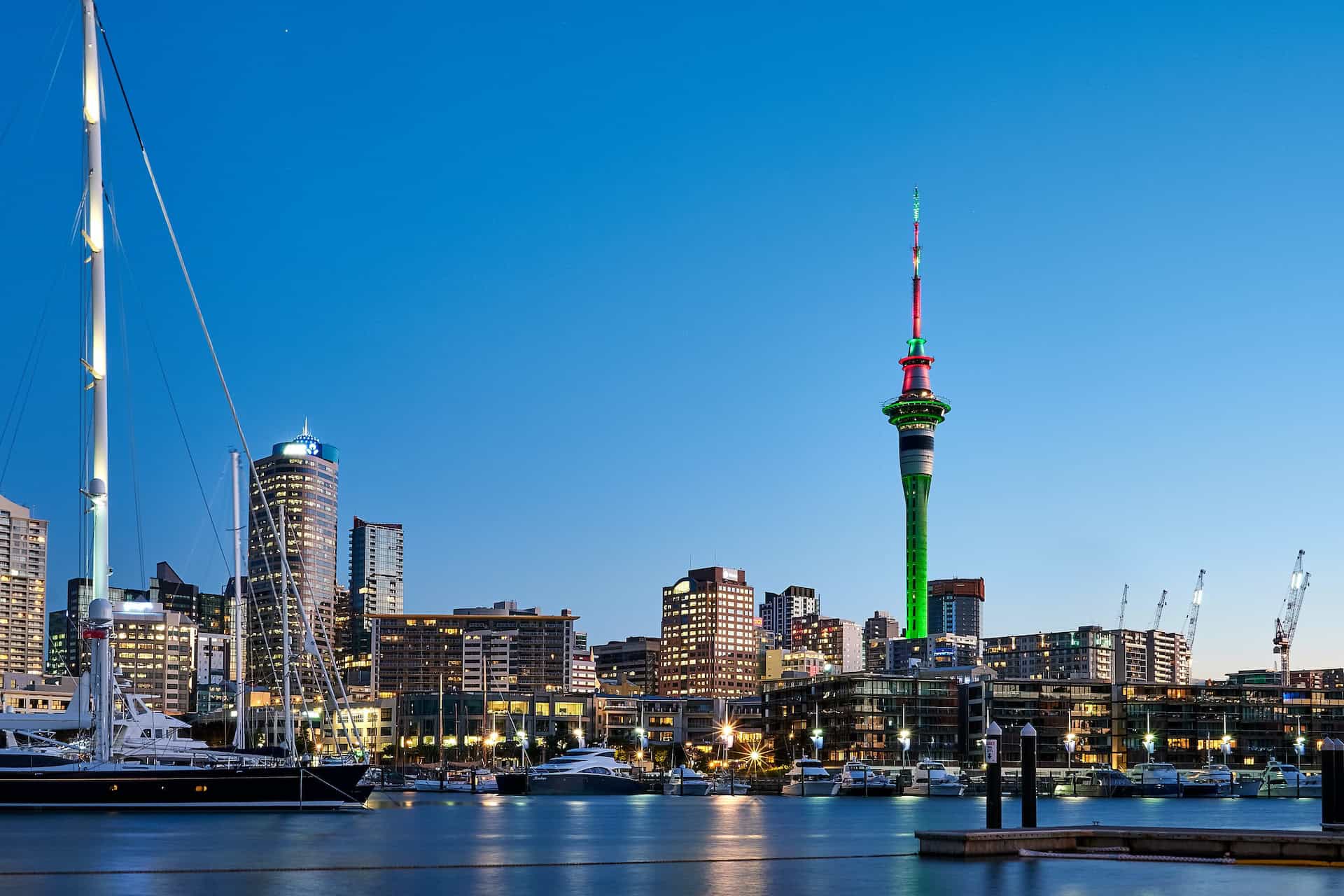 Auckland
Auckland, the largest city in New Zealand, is a great place to start your adventure.
Surrounded by water, it's known as the "City of Sails" and is a hotspot for boating, kayaking, and stand-up paddleboarding. Parents looking for a wet and wild adventure can book a canyoning tour.
Families with a car can explore the many beaches and islands within easy reach of the city.
Some well-known beaches include:
Takapuna Beach
Mission Bay
Piha Beach
Many islands are a short ferry ride away. Waiheke Island is known for its vineyards, beaches, and spectacular scenery.
One of the must-see attractions in Auckland is the Sky Tower, which offers sensational views of the city and beyond. Families can ride up to the top and enjoy a meal at the revolving restaurant, which offers 360-degree views.
Another popular attraction young kids will love is the Auckland Zoo, home to many unusual animal species from around the world.
Wellington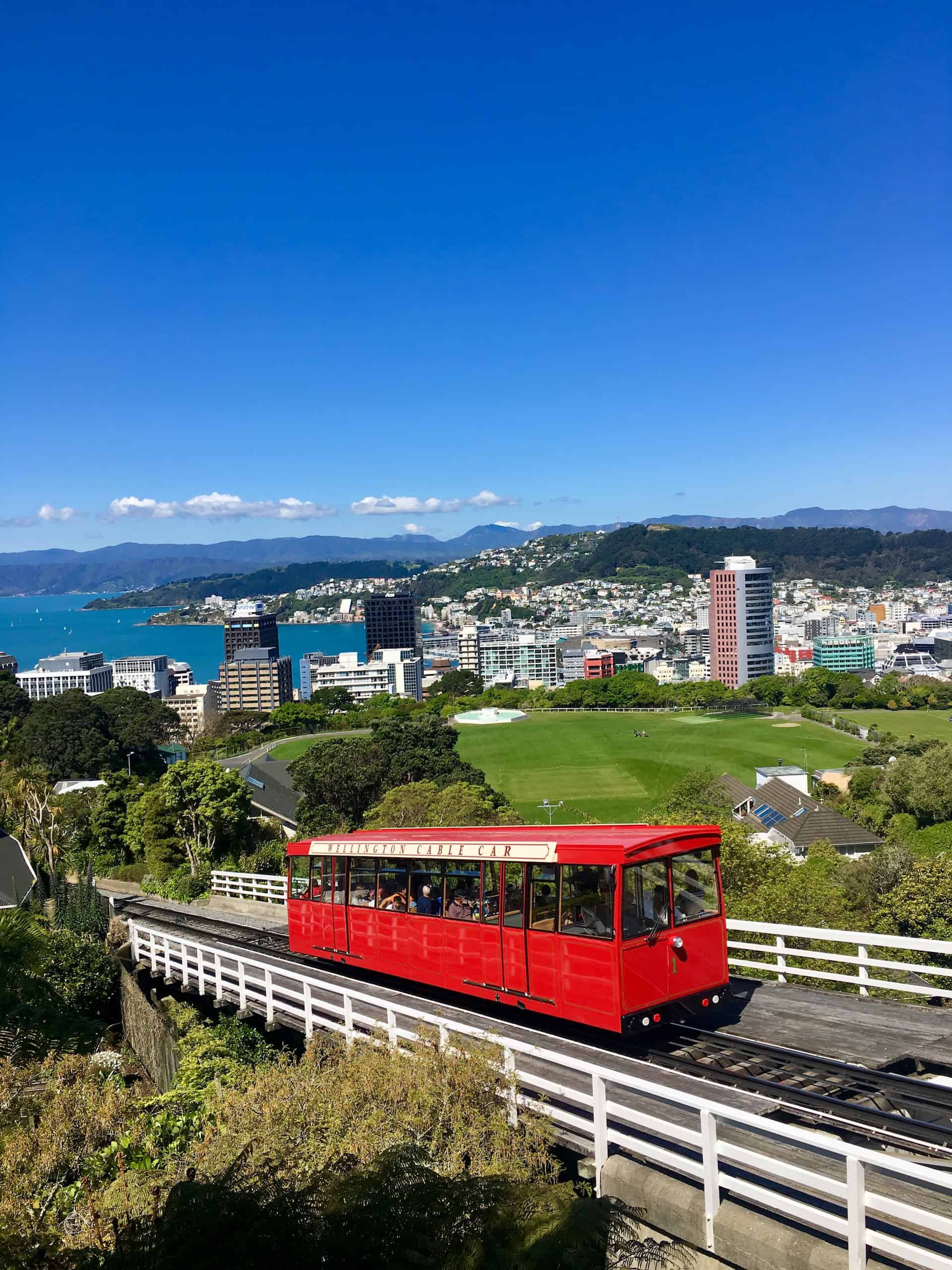 As the nation's capital city, Wellington should figure on any itinerary for a family-friendly New Zealand holiday.
The city offers plenty to see and do, boasting a lovely harbor, vibrant culture, and pretty views.
One of its top attractions is the Te Papa Museum, which presents a fascinating, unique, interactive way to learn about New Zealand's history, culture, and natural environment.
Families can also ride on the iconic Wellington Cable Car and enjoy city views as they do so.
The city has many parks and playgrounds, such as the Botanic Garden and the Zealandia Ecosanctuary, which offer kids a fun and educational experience.
It's also known for its dynamic food scene, with plenty of family-friendly restaurants and cafes catering to all tastes and dietary requirements.
Rotorua
Rotorua is a terrific destination to visit in the central North Island. Known for its geothermal activity, families can explore the geysers, hot springs, and mud pools found across the city.
Rotorua also has many cultural experiences, such as visiting a Maori village and experiencing a traditional hangi feast.
One of the must-see attractions in Rotorua is the Wai-O-Tapu Thermal Wonderland, which houses a wide range of geothermal features.
Families can walk through the park and see the geysers, hot pools, and bubbling mud pools.
It's also worth driving to the Redwoods Treewalk, which offers a unique perspective of the surrounding forest from high up in the trees.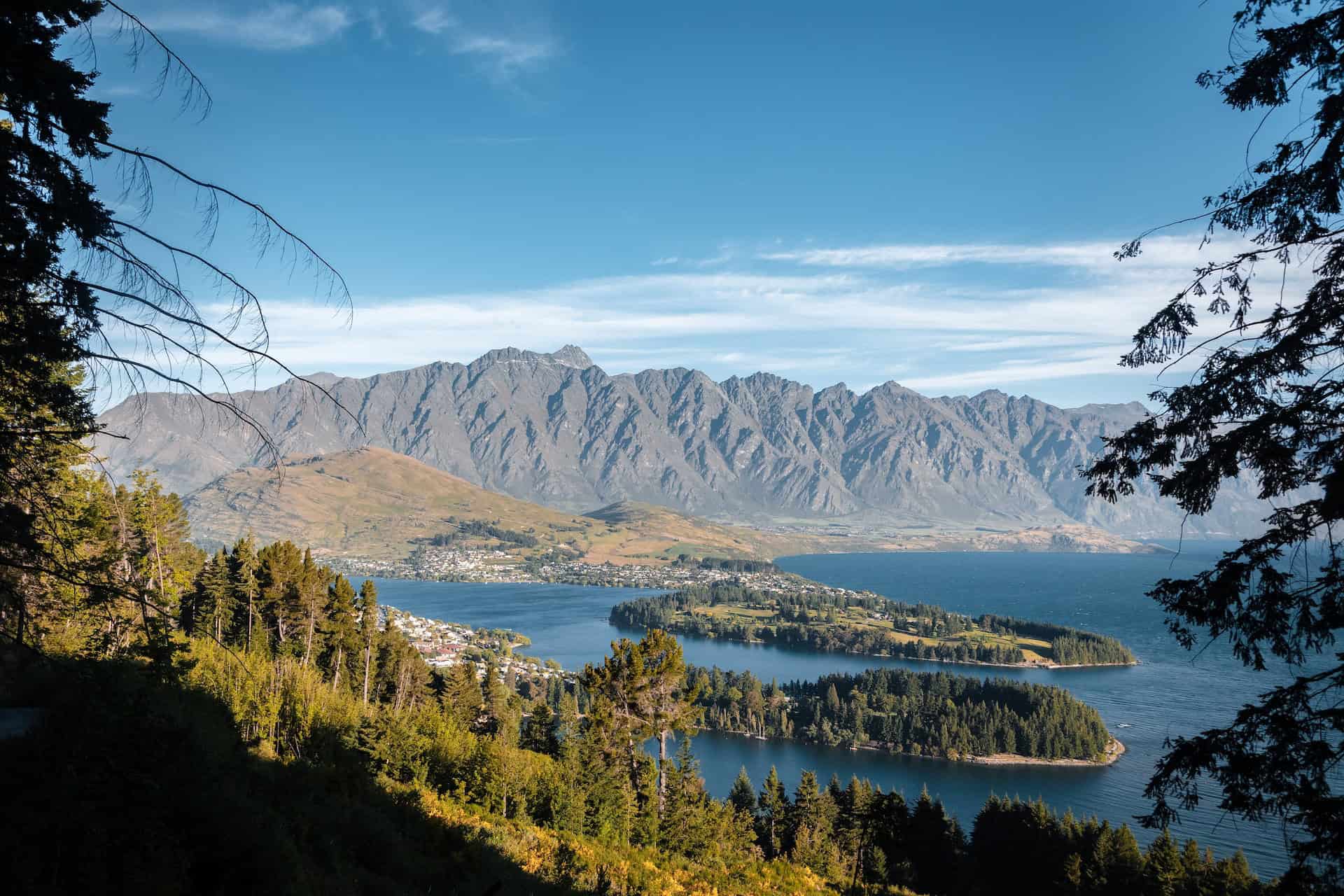 Queenstown
Located on the South Island, Queenstown is known for its breathtaking scenery and adventure activities.
Families can enjoy skiing and snowboarding in the winter or hiking, mountain biking, and bungee jumping in the summer.
The Shotover Jet is a popular attraction for those with kids, taking families on a thrilling ride through the rampaging Shotover River Canyons.
Similarly, the Skyline Gondola offers sweeping views of the mountains and lake from an imperiously lofty position.
For those who love animals, it's also worth driving to the Kiwi Birdlife Park, home to many native bird species.
Christchurch
Christchurch is one of New Zealand's most diverse and captivating cities and a must for any family holiday.
Located on the South Island, it's known for its gorgeous gardens, parks, and historical buildings. Families can explore the city's many parks and gardens, such as the Botanic Gardens, Hagley Park, and Mona Vale.
There are also many cultural experiences to enjoy in Christchurch, including the Canterbury Museum, which tells the story of the region's history, and the International Antarctic Centre, which offers a unique perspective of the frozen continent.
Here, families can experience what it's like to live and work in Antarctica and see penguins up close.
Elsewhere, the Christchurch Gondola will take your family on a ride up to the top of the Port Hills for views of the city and beyond.
Related: How to Plan a Family Vacation on a Budget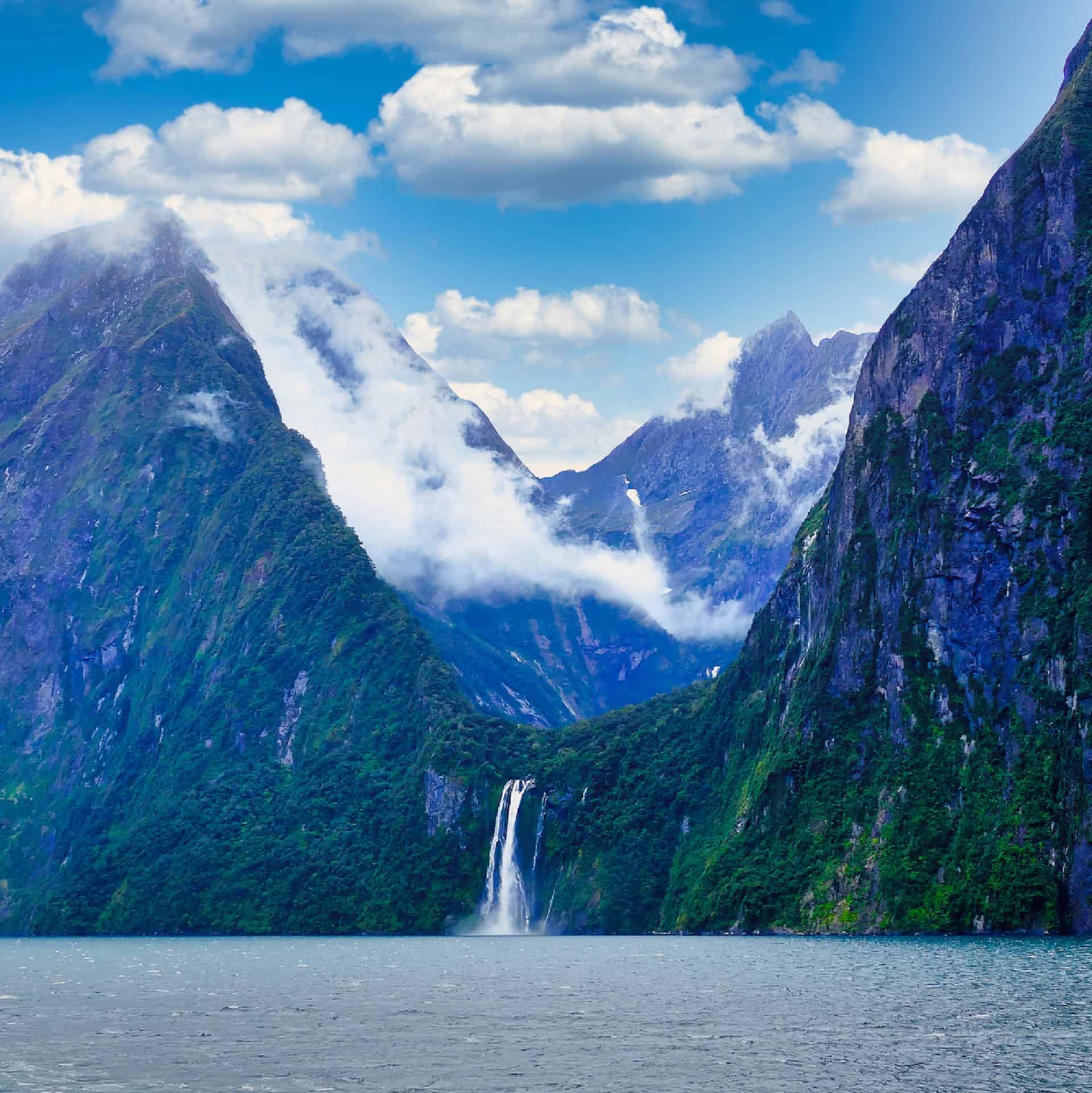 Milford Sound
If you love stunning scenery, you'll want to visit Milford Sound along the South Island's southwest coast.
Known for its incredible fjords and waterfalls, families can take a boat tour of the area to see the towering cliffs, waterfalls, and wildlife.
You and the kids can tackle many hiking trails while there, including the Milford Track, one of the most famous multi-day hikes in New Zealand.
Mitre Peak in Milford Sound is a 5,560-foot-high mountain you should also plan to visit. Families can take a boat tour of the waterway and see this towering peak up close.
Similarly, check out the Milford Discovery Centre and Underwater Observatory, which offers a unique perspective of the underwater world.
Dunedin
Dunedin is a lively city on the eastern coast of New Zealand's South Island that offers plenty of family-friendly activities and attractions.
One of the main draws is the Otago Peninsula, which houses a fantastic range of wildlife, including penguins, seals, and sea lions.
Families can take a scenic drive along the peninsula and stop at various lookout points to see these animals in their natural habitat.
The Royal Albatross Centre on the peninsula also offers guided tours to see the world's only mainland breeding colony of royal albatross.
For a unique cultural experience, families can visit the Dunedin Railway Station, considered one of the most attractive railway stations in the world. Kids will love the interactive displays and train-themed exhibits.
Families can also take a walking tour of the city and explore its historic Victorian and Edwardian-era buildings and landmarks, such as the Dunedin Public Art Gallery and the Dunedin Town Hall.
***
We hope this list has helped give you ideas for your family holiday in New Zealand. There's so much to see; you may find it takes more than one!
______
This story is brought to you in partnership with GO Rentals NZ.
Planning a trip? Go Backpacking recommends: