As the year draws to an end, the sun is gracing us less and less with its presence on what seems like a daily basis.
The end of daylight savings tends to trigger Seasonal Affective Disorder, otherwise referred to by the apt acronym of "SAD."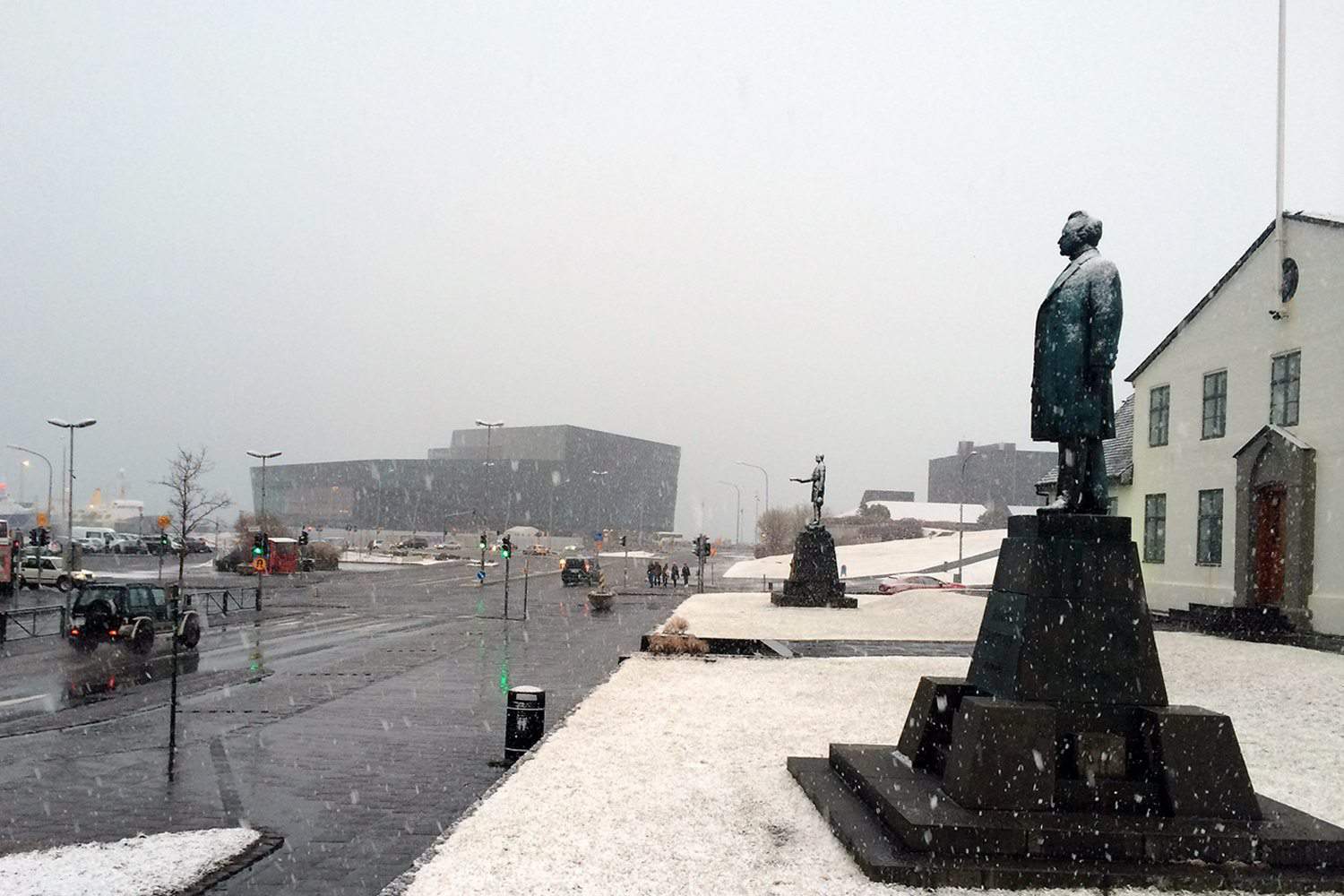 As the world darkens around us, SAD is a genuine threat that will affect scores of people across the Northern Hemisphere during the winter months in varying degrees of intensity.
For some, it leads to a debilitating depression that brings a need to seek professional help.
Others are affected in much milder regard, left feeling listless, grumpy, and lacking energy. Not nearly as bad, but upsetting nonetheless.
This disorder is triggered by a lack of sunlight in winter, which affects melatonin and serotonin levels in people's systems.
These hormones control the part of our brain that presides over our appetite, mood, and sleep, otherwise known as our circadian rhythms.
Coming from a country that boasts around ten hours of daylight in the middle of winter, I was shocked by how much the lack of sunlight affected my system.
I struggled to get out of bed every morning, didn't want to eat, and was generally quite down.
As this experience was new to me, I didn't know how to combat the symptoms of my "winter blues," Those few dark months were a consequent struggle.
However – we live, we learn. No winter blues for me this season – this is how I'm going to fight it off.
1. Take Advantage of What Daylight You Do Have
One of the most obvious solutions could end up being the most effective. Get out in the available daylight for a full 20 minutes if you can.
If you work throughout the day, give yourself a break while still light and take your lunch outside.
Alternatively, go for a walk. Don't spend your days off mulling about the house – do all that is humanely possible to soak up as much Vitamin D as you can when you can.
2. Exercise and Eat Well
Another no brainer, you would think. Yet, I neglected to make exercise a priority last winter, and I know it had a massive impact on my general well-being.
Winter's the perfect time to execute an exercise plan as you hide your body in layers of clothes.
Download an exercise app for home workouts or join a gym.
If you time it right, you'll emerge from your cocoon of sweaters, coats, and scarves in six months as a beautiful, toned butterfly.
3. Write Down How You're Feeling
This has always worked well for me when feeling down in the dumps. If I can't verbalize whatever emotions are playing on my mind, I write about it.
I filled a whole journal last winter, although I'm not entirely sure whether I should consider this an achievement! Regardless – it's cathartic, and I always feel much better after doing it.
4. Use a Dawn Simulating Alarm Clock
I haven't tried this, but I have heard wonderful things from others. These alarm clocks wake you with a gradually brightening 30-min "sunrise."
It's supposed to regulate your sleep cycle, with you getting out of bed feeling refreshed. They feature a 30-min "sunset" that works oppositely – lulling you to sleep.
Those with more severe SAD symptoms can use these on top of a lightbox, a clinically proven treatment for the disorder.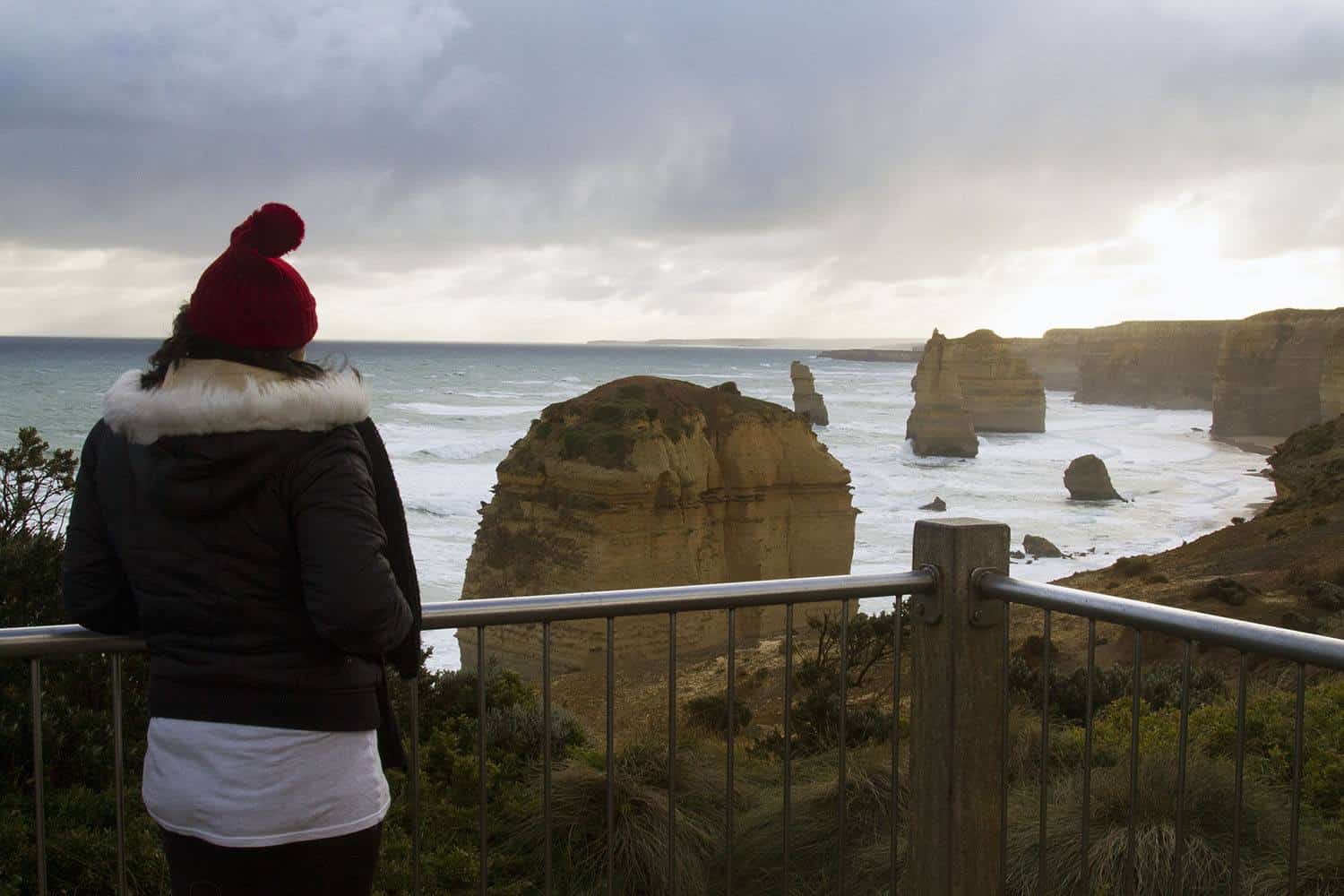 5. Go on an Adventure
The prospect of travel always boosts my spirits. Ideally, you'd want to go somewhere warm. If this option isn't available, take a few days off to explore a nearby state, country… or even your own backyard.
Is there something you've always wanted to see or do in your city?
Now is the time to do it. Sling a backpack over your shoulder, get out there and immerse yourself in the world.
See also: 5 Reasons to Visit Australia in Winter
6. Look for the Joy in the Winter Season
Weather aside, there are a lot of positives to winter in the Northern Hemisphere.
Cozy nights in with a good book, a thick blanket, and a steaming mug of hot chocolate. Glühwein (mulled wine) or hot cider in a pub or by an outdoor fire.
Winter clothes are so much more preferable to any summer wardrobe.
Tromping around your house in big slippers (or Ugg boots, if you're an Aussie like me), flannelette pajamas, and the fluffiest dressing gowns.
Watching The Holiday and Bridget Jones's Diary on repeat. Snow, if you're lucky enough to live in an area where this happens. Christmas!
People tend to whine, bitch, and moan about winter, but it's a special season. If winter truly isn't your thing – at the very least, it is only three months of the year.
The days will get longer before you know it, daylight savings will return, and soon enough, another summer will be just around the corner.
LC is an ex-expat who is currently re-exploring her home country of Australia. Follow her adventures at home and abroad via her blog Birdgehls, where she writes about travel, expat life, gushes on about various animals and bemoans her often futile attempts to go completely green. Or, you can look her up on Facebook.
Planning a trip? Go Backpacking recommends: