Memories are the first and last thing you can return with from your travels. Any other trinket you can carry in your pockets is, first and foremost, a way to keep those memories bright.
Spending a fortune on souvenirs is not always an option, but what else can you do to preserve your traveling tale in your memory?
There are hundreds of creative tricks for making keepsakes to capture and store even the "blink, and you'll miss it" moments of a fast-paced journey. Here we'll share a handful of them to try.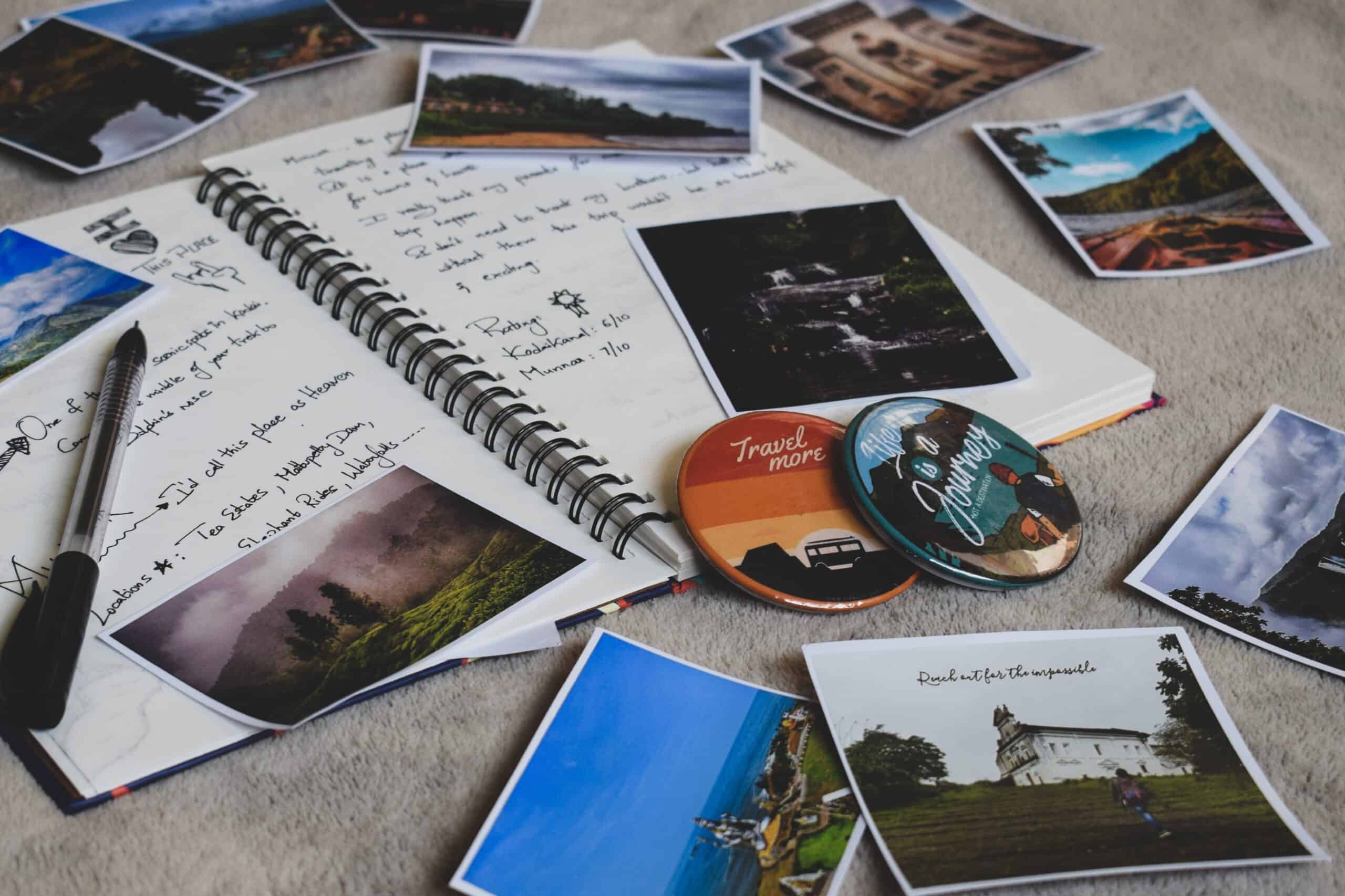 How To Preserve Travel Memories
1. Write It All Down
"He who writes reads twice" – that's how the saying goes. To put it bluntly, whatever you write by hand is edged into memory deeper.
So, why not grab a notebook and write down whatever you see, feel, or think?
And the notebook itself can serve as a neat memento – there are countless ways you can decorate and customize it.
Once your journey concludes, you can relive it simply by opening your notes and turning pages while sitting in a cozy armchair.
On top of that, journaling is a good habit, and writing down the tale of your travels is a perfect reason to develop this habit.
2. Send Your Future Self a Card
Have you ever put on a winter jacket for the first time in a year and found some cash that you have left there?
Now imagine receiving a postcard from yourself in a different country – what a pleasant surprise that would be! Not to mention a jolt to your memory.
However, depending on the country of your presence, sending anything back home can be tricky.
And keep in mind that the future will be happier to receive a colorful and pretty postcard, not a dull one.
3. Put More Work in Your Photos
Taking a flat and dull photo in front of some majestic sight is easy. Taking a memorable shot in some random place is more challenging.
If you want to make your traveling photos more memorable and exciting – put some work into it.
For example, you can get an analog camera, play around with shot composition, and do poses and expressions no one would think about in this place and moment.
Afterward, you can print your photos and make a cool collage that would look great on a wall.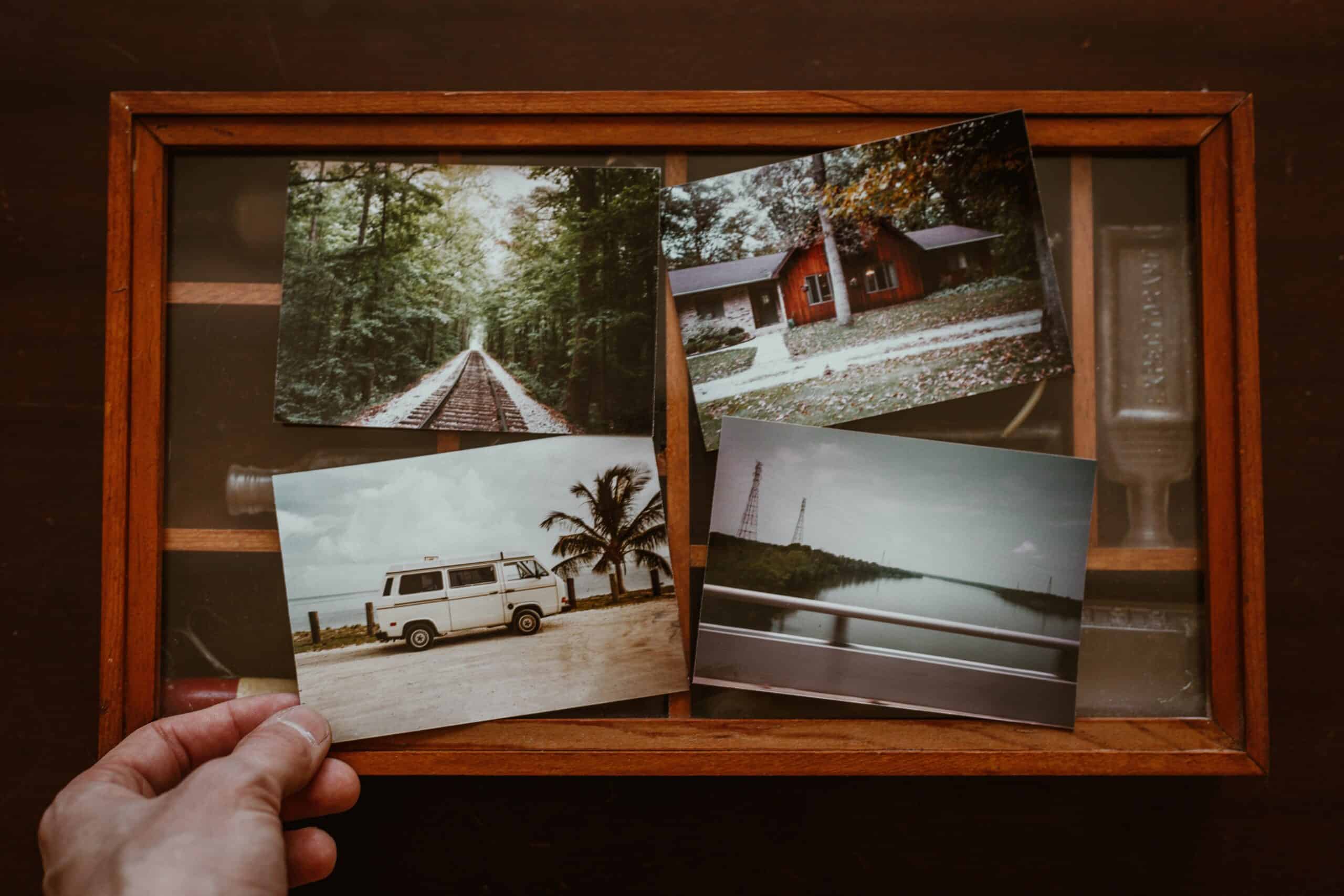 4. Make a Slideshow
Digital copies of your photos can also be put to great use. For example, you can make a travel slideshow or a movie. With modern software, editing would take a minute.
You easily share your traveling tale with people across the internet. This may not be the most authentic or heartfelt way to preserve your memories, but it serves as an excellent backup or Instagram material.
5. Spare the Change
Money is an attribute unique to most countries in the world.
In addition to financial value, all those different-looking coins and banknotes can provide emotional value after spending so much time in your pocket, traveling with you from place to place.
If you have some leftover cash at the end of your adventure, why not keep it?
6. Spice The Story Up
Foods, scents, and tastes can help your recollection – that's what science says.
If you want to dive into memories of your journey, bring back some spices and recipes from the places you've visited.
This method has a downside, though – spices only truly retain their flavor for a few years at most.
If you find a local blend that you love, ask for the proportions of each spice in it to make a similar dish in the future.
And that's what we have to offer. There are many other creative ways of keeping the memories of your voyages as fresh as possible. And there are no wrong solutions. Your ideas will be as good as any.
_______
This story is brought to you in partnership with SmartSHOW 3D.
Planning a trip? Go Backpacking recommends: