Most people who go to Indonesia flock to Bali. And it's no wonder why.
Bali is one of my favorite places with beautifully terraced rice fields, looming volcanoes, and luxurious spa treatments.
But, quite frankly, its beaches are pretty terrible. They aren't stunning, there is trash everywhere, and the water isn't very clear.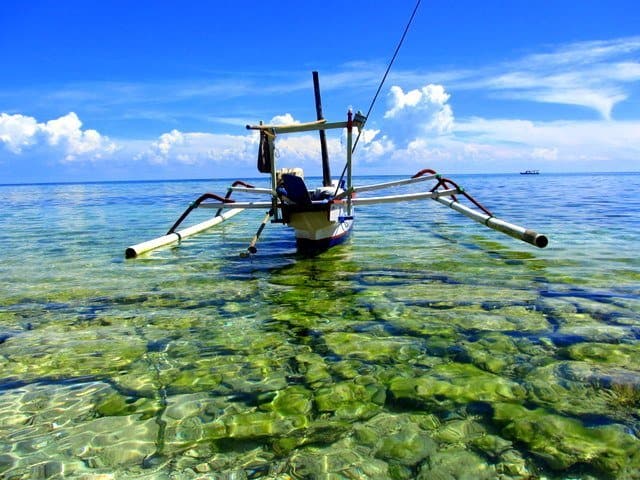 It's my job to discover the best beaches and islands in the world, so last time I went to Bali, I decided to see what the rest of Indonesia had to offer.
(After all, there are over 18,000 other islands in Indonesia to choose from.)
And I was pleasantly surprised.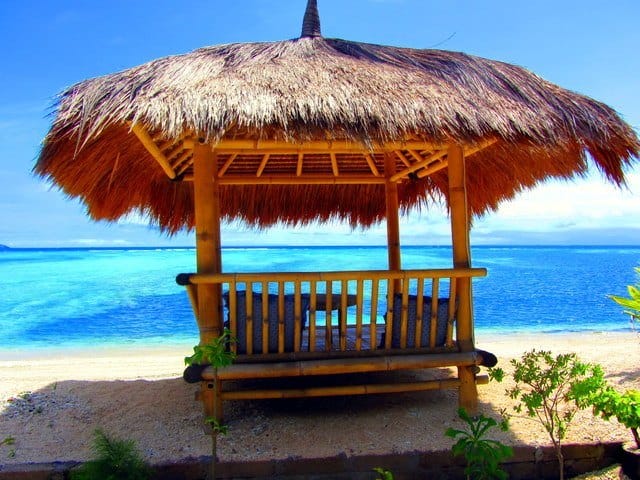 1 . Gili Air
Gili Air is an island just off the coast of Lombok and is reachable by a quick one-hour boat ride from Bali.
There are actually three Gili Islands: Gili Air, Gili Meno, and Gili Trawangan. Gili Air is my favorite.
Gili Trawangan is too much of a party scene for me, and Gili Meno is too quiet for my taste.
Gili Air reminds me of what Gili Trawangan used to be about eight years ago.
There are nice chill-out open-air bars and a few Goa-style outdoor dance parties that happen along the beach.
But mainly, what you experience is a vibe of peace and quiet that's very rare to find anywhere else in the world.
The difference in the beaches on Gili Air from Bali is quite dramatic. The aquamarine water is clear and sparkling.
It's the kind of place that the minute you arrive, all of your cares disappear as you sink deep into the white powder sand, contented, knowing you have finally found Paradise.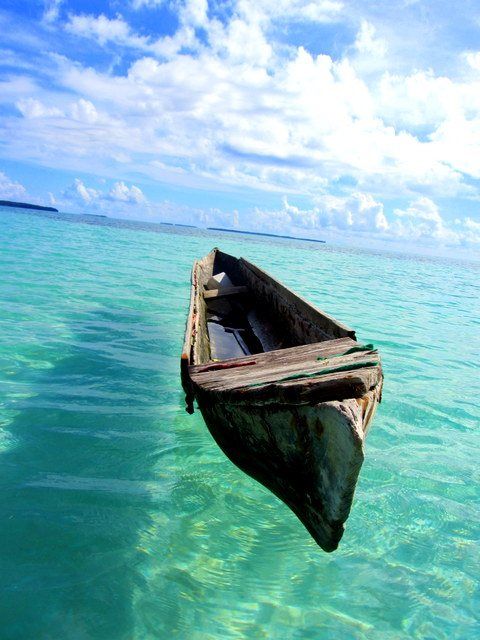 2. Kei Kecil, Maluku
Kei Kecil is one of the original spice islands. If you are looking for a Gilligan's Island type of feel, this is it.
There are very few restaurants or places to stay on this island. But what you will find is gorgeous, incredible snorkeling and beaches.
The sunsets are stunning, and you will have most of it to yourself. Mind you, your accommodations will probably be very rustic.
I stayed at the Coaster Cottages, where the bathrooms only have mandis with which to bathe yourself.
But the hotel was on one of the prettiest beaches I've ever seen, so it was worth it!
There were no restaurants nearby, so I just ate whatever the hotel served each night.
There was also no wi-fi, but I enjoyed being disconnected in a place as beautiful and remote as Kei Kecil.
Related: Best Places to Visit Cruising Indonesia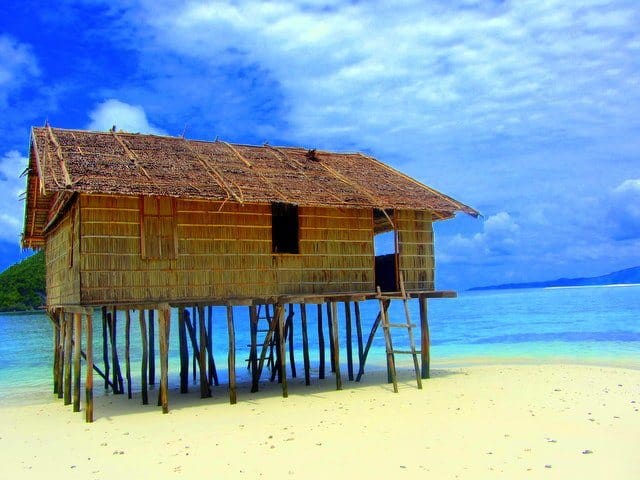 3. Raja Ampat
Any serious diver has probably heard of Raja Ampat. It is a group of islands in the Indonesian part of Papua, and it has some of the best diving in the entire world.
These islands are in the most bio-diverse region on earth. (There are 1,430 species of reef fish alone).
I swam with sharks, sea turtles, manta rays, giant clams, and the most vibrant coral that I've ever seen.
This is a place that takes the conservation of its marine resources very seriously, so the aquatic underworld there is pristine and untouched.
Yes, Raja Ampat is about as far as you can get from Bali and still be in Indonesia, but I recommend taking the journey.
Most beaches aren't your typical white sand beaches, so if you are a sun worshiper, it may not be your kind of place.
Usually, the jungle goes right to the edge of the ocean. But, if you are a diver, Raja Ampat is a spot you don't want to miss.
I hope these islands encourage you to get out and go somewhere new and unusual besides the usual tourist spots.
It's always good to leave the beaten path and explore somewhere that hordes of tourists haven't discovered yet.
Valen Dawson is a slow traveler and has lived in the US, San Miguel, Mexico, and now, Chiang Mai, Thailand. On her website, This Way To Paradise, she helps people discover exotic islands, beaches, tropical locations, and other hidden vacation spots. You can also follow her adventures on Facebook, and Twitter.
Planning a trip? Go Backpacking recommends: