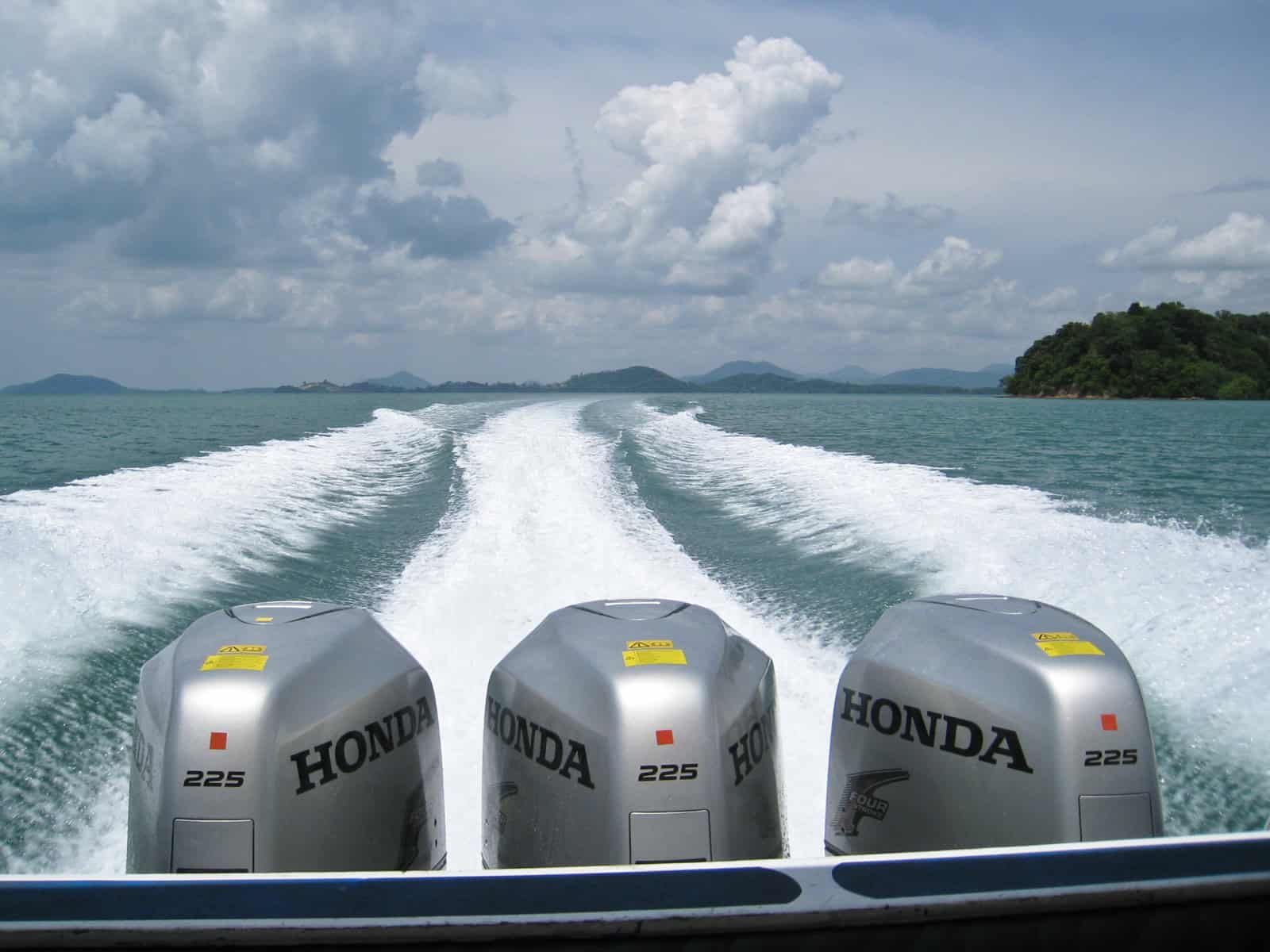 I was nodding off at the Banana's Tacos bar while waiting for my transport to the Phuket pier for the James Bond Island tour.
Phuket offers many activities and attractions for tourists such as this.
You can even find affordable timeshare rentals in Phuket, perfect for tourists who no longer want to stay in luxury hotels and resorts.
I started to wonder whether I'd have the physical energy to enjoy the tour.
Waiting for the van to pick me up made me feel nervous.
I was thinking about whether it'd arrive too late, if I'd miss my tour, and if I'd still have time to enjoy everything Phuket has to offer.
Finally, with some phone support from the hotel staff, a taxi arrived an hour late to pick me up.
I've appreciated the hospitality of the locals on Phuket while I've been sick.
Their support has helped me ward off the nervousness I felt earlier in the trip and made me look forward to what lies ahead.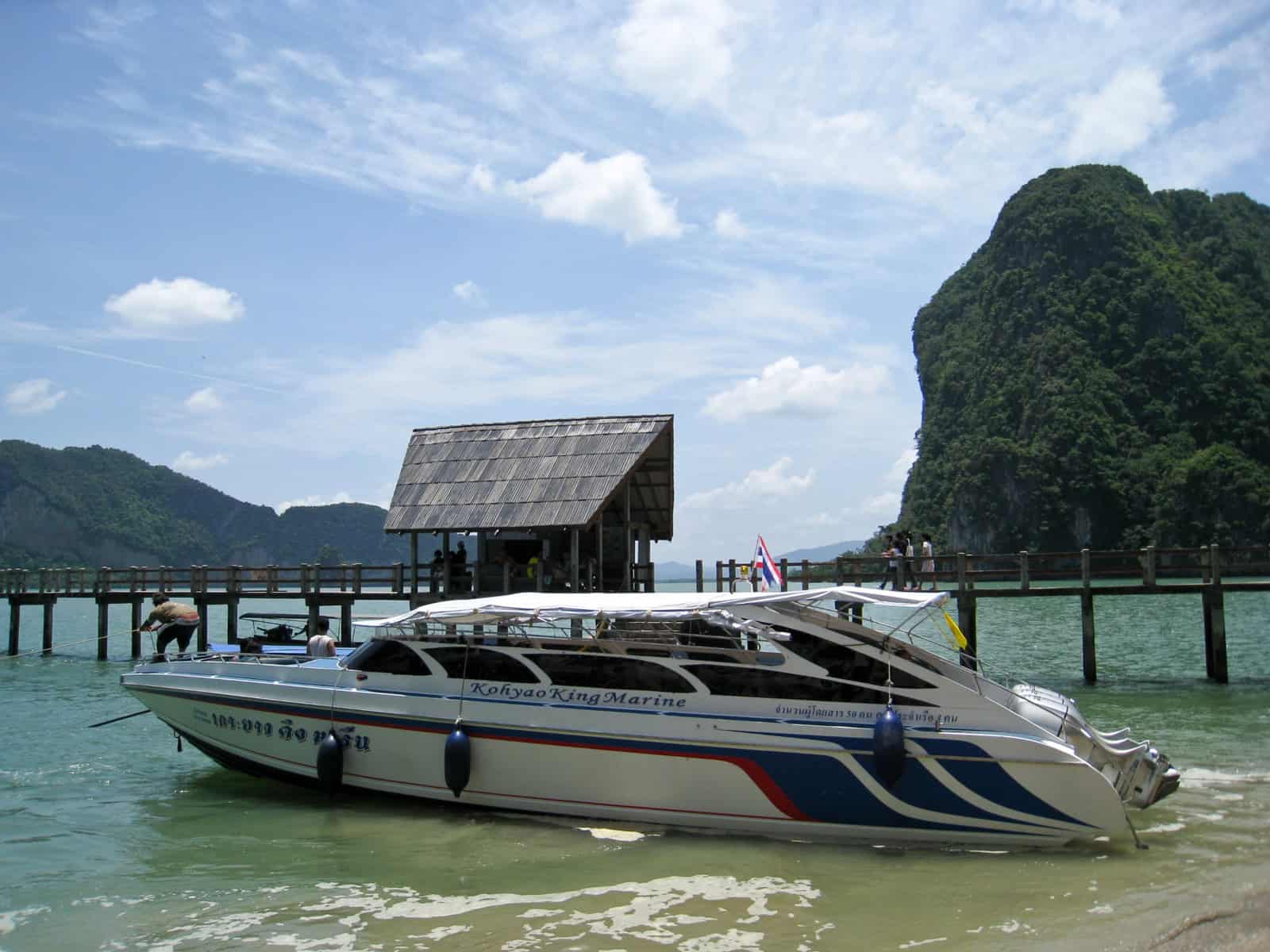 I was the last to arrive at the boat, and then we sped off in beautiful waters.
I was excited for a new adventure, zooming between the many islands around Phuket.
Sure, I've traveled to countless cities and countries before, but it's always a thrill to ride in a speedboat, and I knew it'd make my trip to Phuket more memorable.
The speedboat could hold 50 people; however, we lucked out with about half that many.
The smaller group made it easier for everyone to move around and enjoy the gorgeous views.
There were young guys from Dubai and India, an older Indian couple, some Polish and Australians, and a Saudia Arabian couple on honeymoon.
The woman was dressed from head to ankle in a black burka. Meanwhile, her husband looked like a typical westerner in shorts and a t-shirt.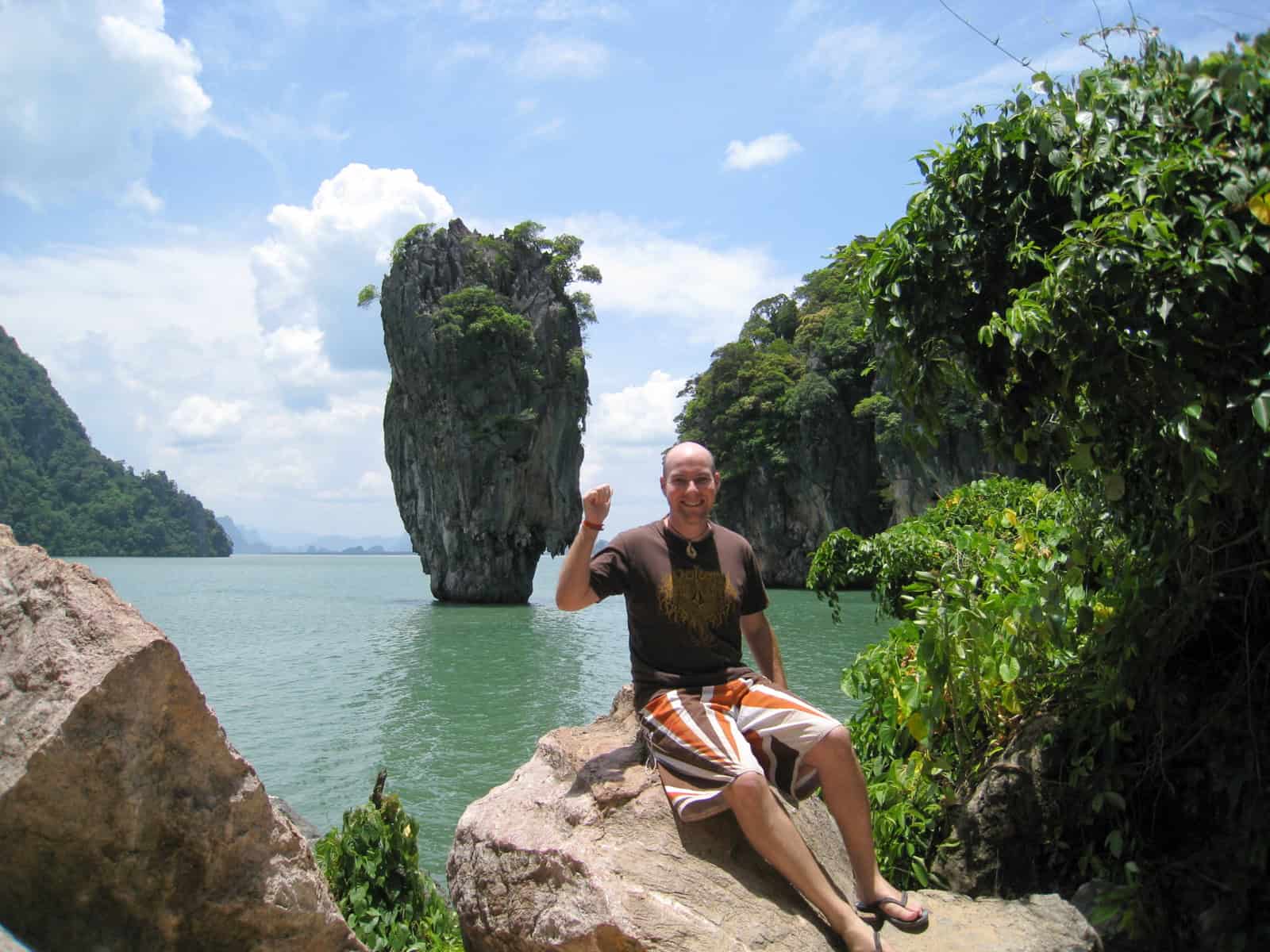 The efficiency of the tour amazed me. The Thai tourism industry seems to operate with military precision (save forgetting to pick me up earlier in the morning).
The knowledgable and friendly guide riding in the speedboat with us explained everything we saw and was happy to take our questions.
The highlight of the tour through Phang-Nga Bay is a visit to Ko Ta Pu, aka James Bond Island, which received its nickname after being featured in the 1974 Roger Moore movie "The Man With The Golden Gun."
Since making its Hollywood debut in the movie, this island has become popular with international tourists, myself included.
James Bond Island is about 20 meters (66 feet) tall and lies about 40 meters off shore.
Since 1998, in an effort to conserve this unique island, it has been forbidden to approach it by boat.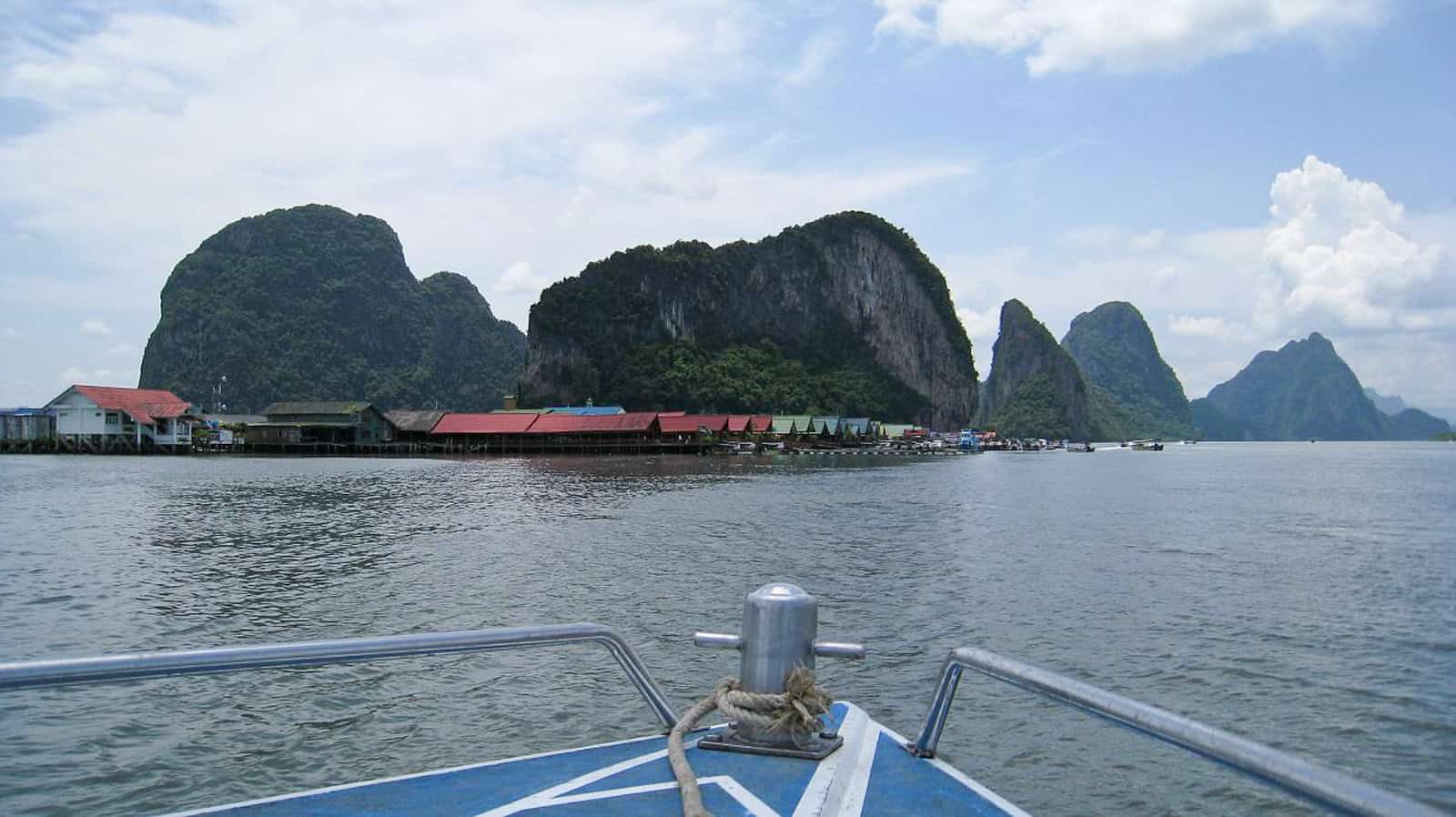 After our photo session at James Bond Island, we headed to lunch at Koh Panyee Island, a floating village with restaurants built over water.
Aside from the unique architecture, the restaurants on the island are also known to serve the best local dishes.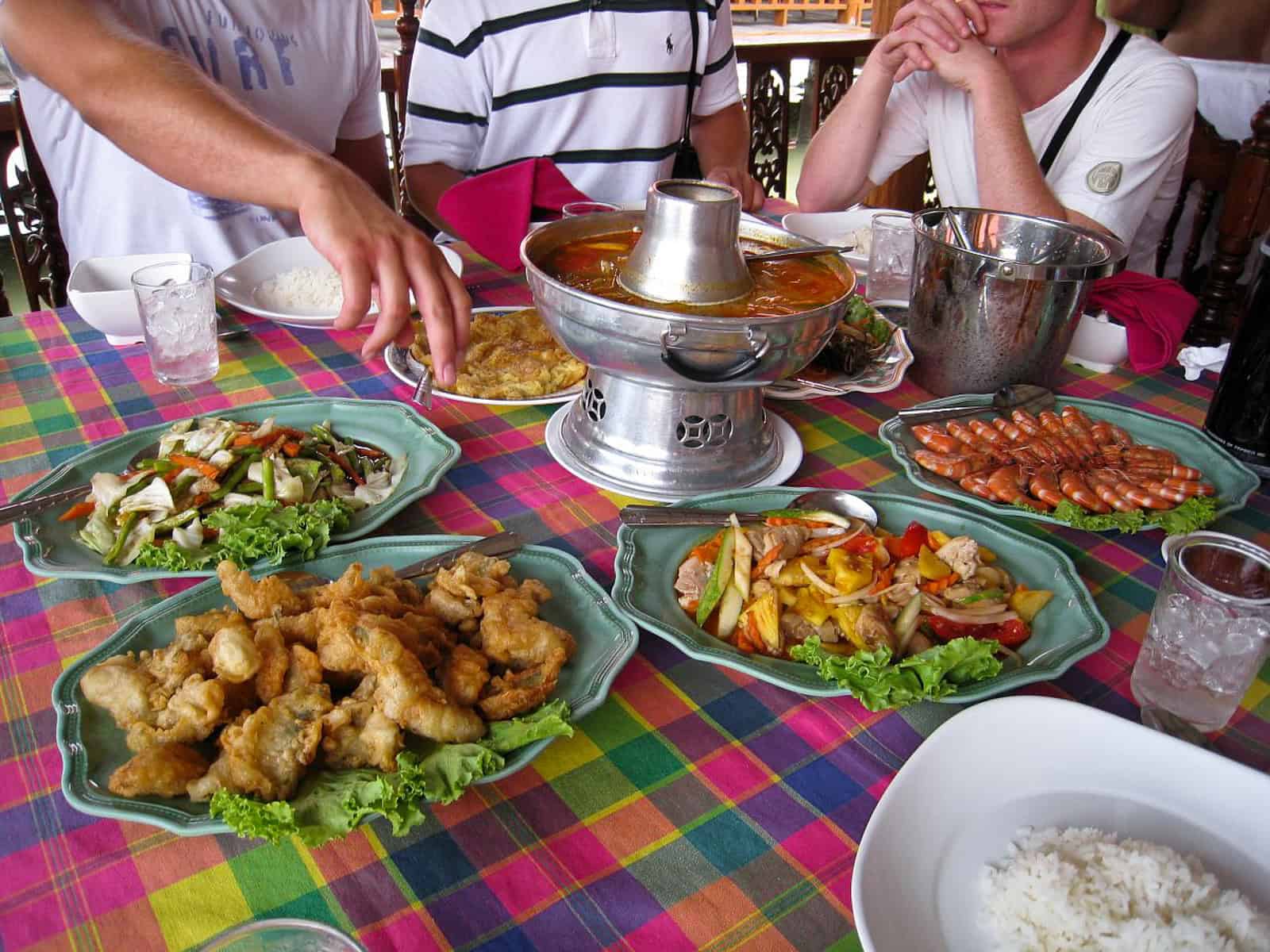 To save time, lunch was already laid out for us upon arrival. Eat, eat, talk, talk, and we're speeding off to Tham Lod for sea kayaking.
Unlike my tour of Ang Thong Marine Park, we didn't paddle our kayaks.
I paired up with an Australian, and we were guided around some islands and mangroves for an hour.
It was a different experience to have my feet up, and hands-free to take photos and accept the beer bought for me by the Australian.
As they say in Thailand, "same same but different."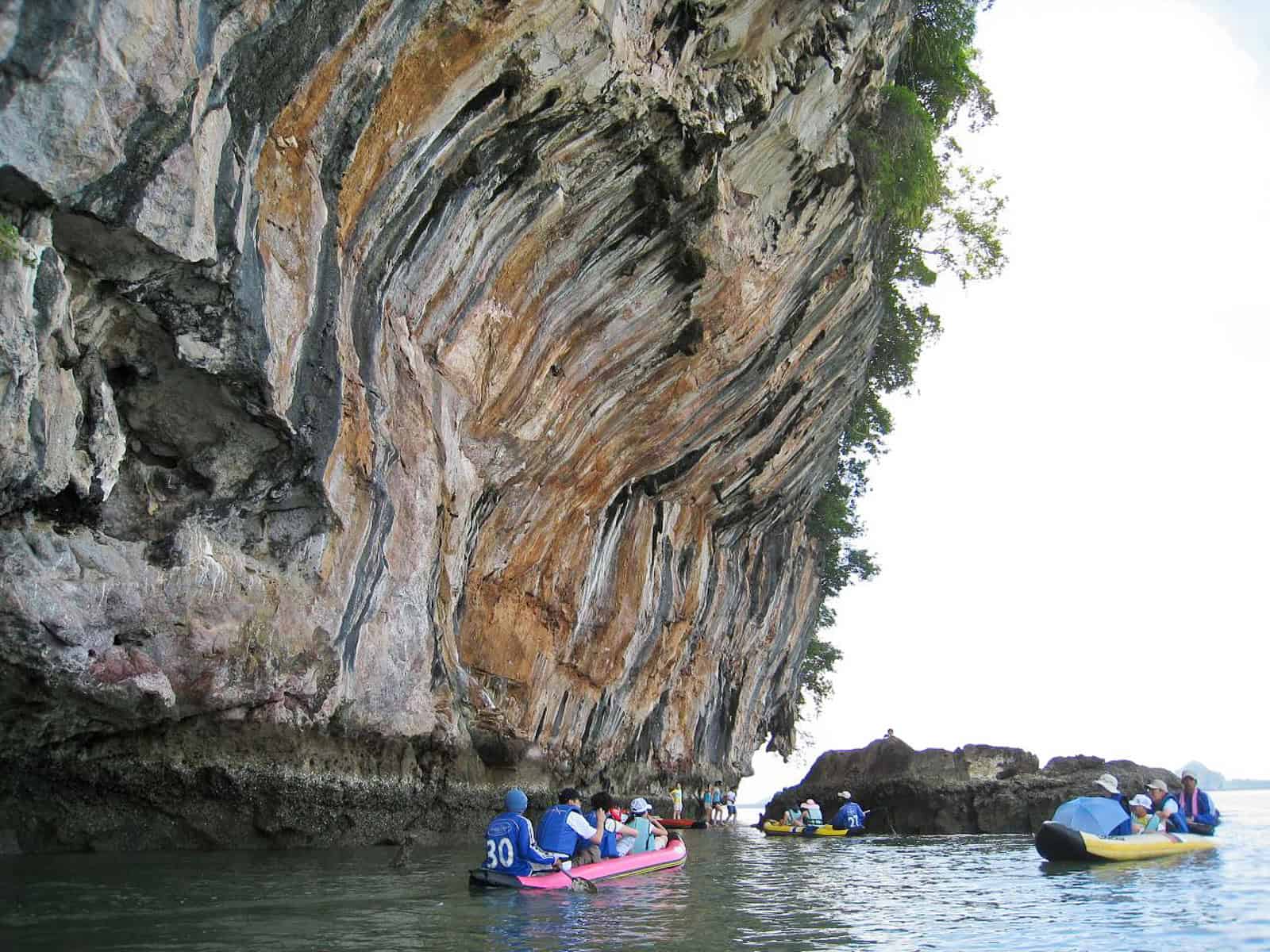 By the time we got to Naka Island for a swim on a beautiful, undeveloped beach, it was pouring rain.
Getting in the water was still a more delightful way to spend the time than standing around on the wet boat, but it was a little less than idyllic.
There were a few minutes when I put my eyes at water level and watched the raindrops pelt the relatively flat surface.
It created a cool effect similar to the computer animations you can run with music.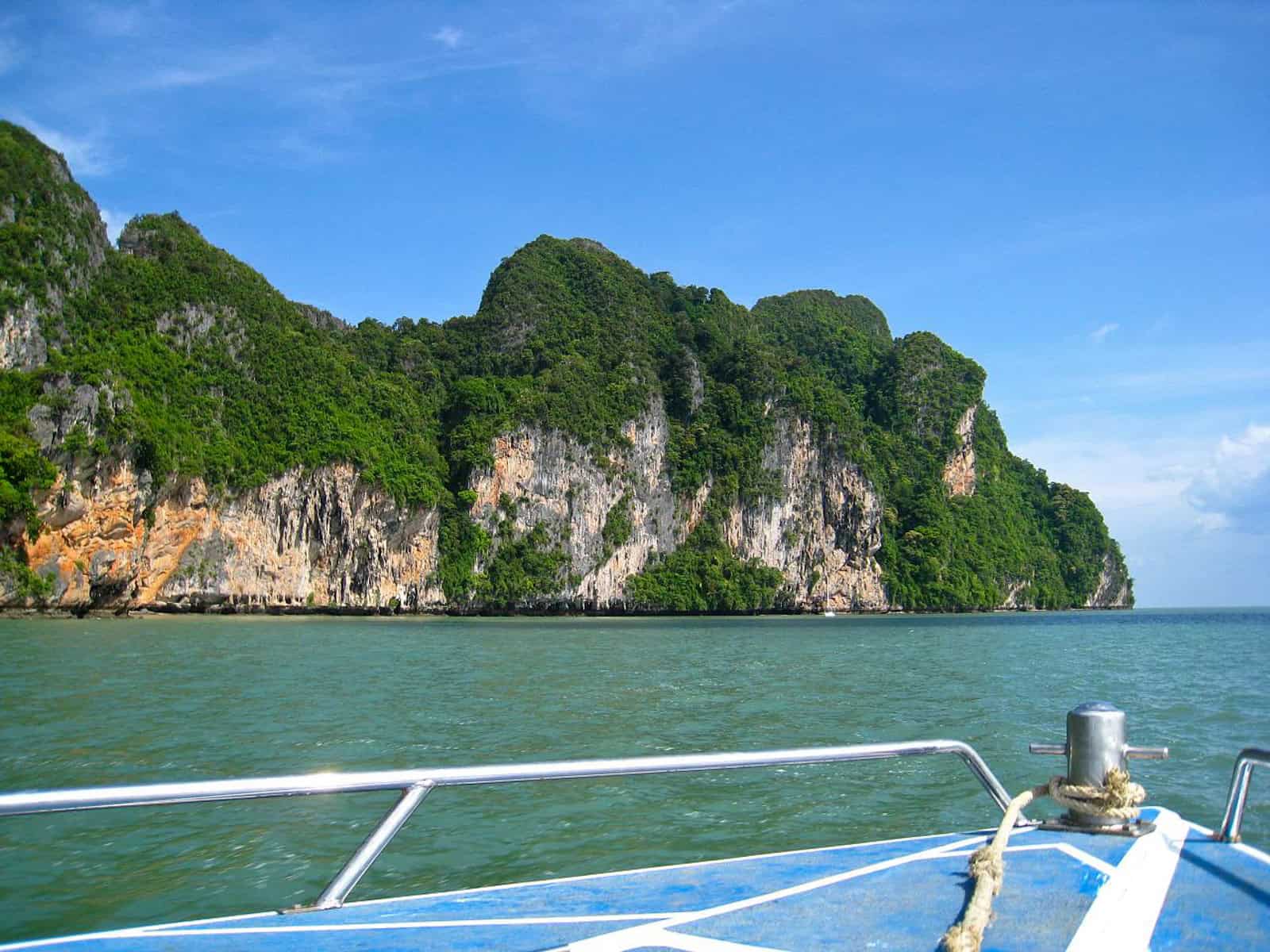 Arriving back at Banana's Tacos, I felt good about the day's tour to James Bond Island and my health.
After spending two weeks in Patong, when my intention had been two days, I knew I had to take a leap of faith and leave at some point.
Time was running out on my second month in Thailand. It was time to see the much-lauded Koh Phi Phi Don.
Dave is the Founder and Editor in Chief of Go Backpacking and Feastio. He's been to 66 countries and lived in Colombia and Peru. Read the full story of how he became a travel blogger.
Planning a trip? Go Backpacking recommends: