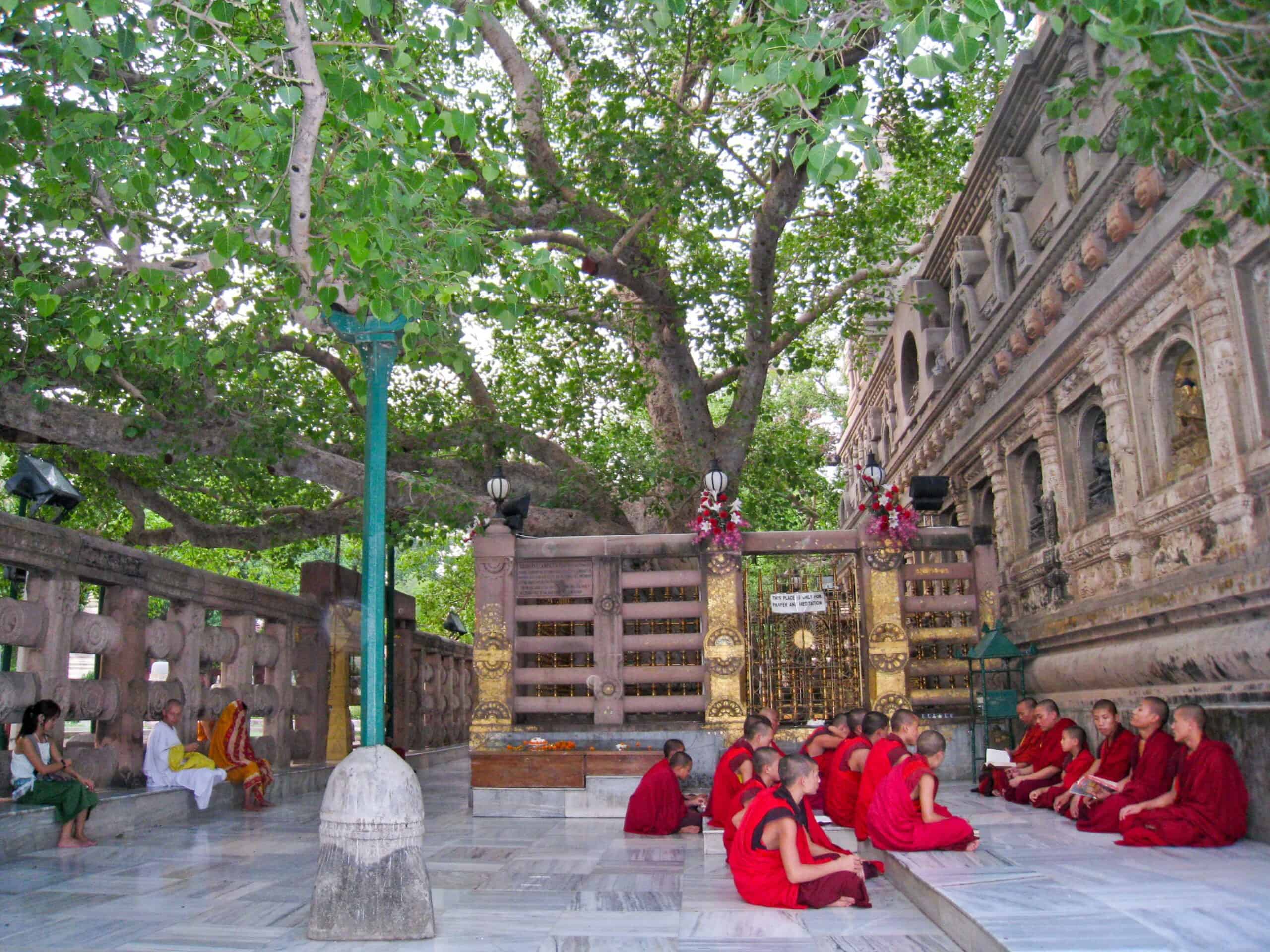 Of the 65 countries I've visited in my life thus far, India has been the most spiritual. In this story, I'll be sharing five spiritual sites in India that are worth the extra effort to see.
Whether you consider yourself a religious or spiritual person, the confluence of belief systems and associated historical places in India is fascinating.
Hinduism, Buddhism, Sikhism, and Islam are all represented.
Add to that the incredibly low cost of travel, including airlines like Spicejet, and the ease of getting a six-month visa, and it's not hard to see why backpackers choose to spend half a year there at a time.
My seven weeks in India were guided by my spiritual curiosity. These are five places I visited as I traveled the north of India from east to west.
1. The Bodhi Tree in Bodhgaya
Thirty-four hours….1 taxi….1 share jeep….1 overnight train….1 bus ride….3 autorickshaws….1 bicycle rickshaw….
Traveling from Gangtok, Sikkim to Bodhgaya over a day and a half was indeed my form of pilgrimage!
But it was worth it to arrive in Bodhgaya, where I spent several nights at a Tibetan monastery and sat under the Bodhi Tree, where the Buddha was believed to have attained enlightenment.
The Bodhi Tree is the most important site in Buddhism and draws monks and lay practitioners from around the world.
Next to the tree is the Mahabodhi Temple, built in the 6th century AD.
Related: Pilgrimage to Bodhgaya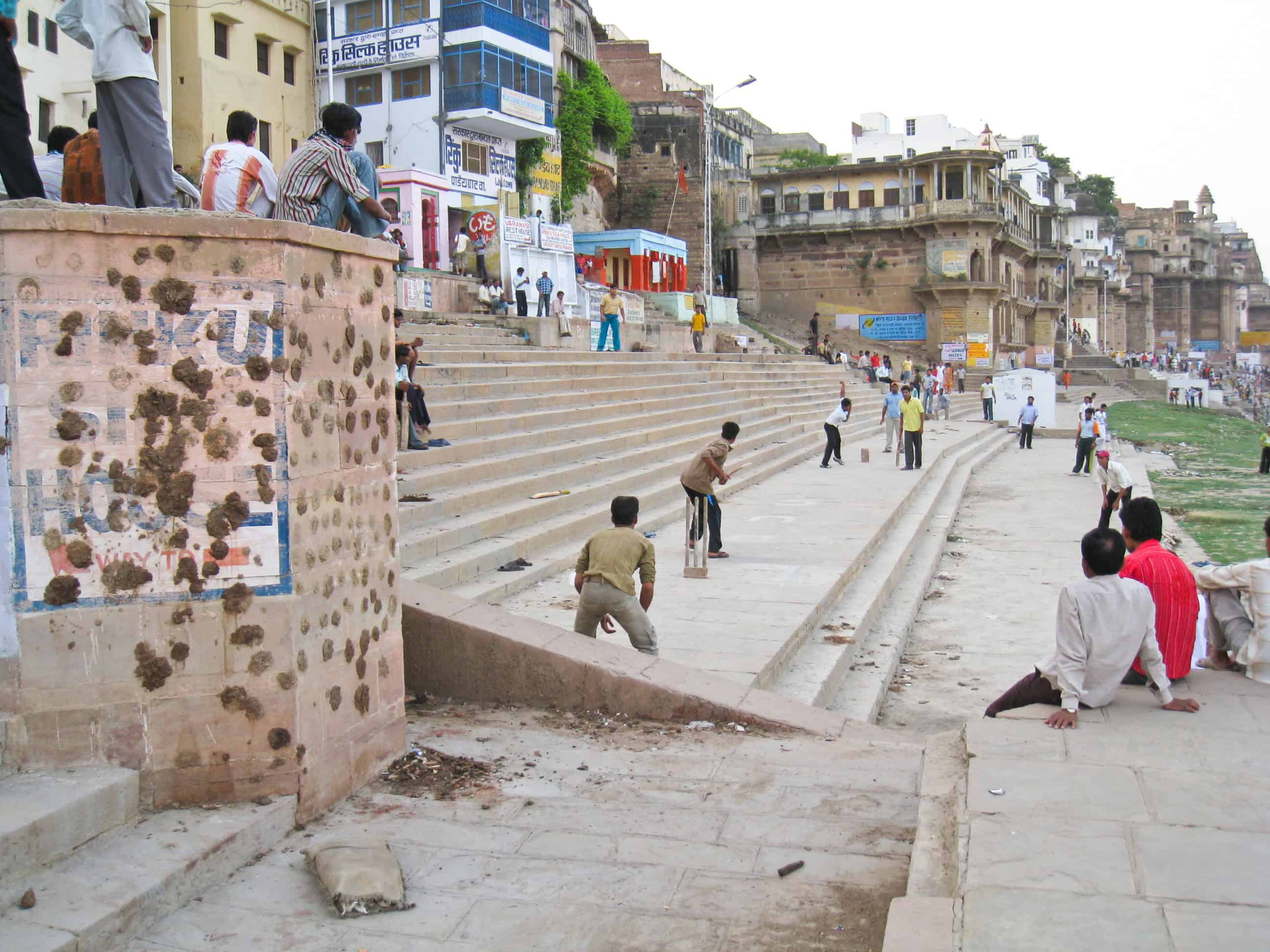 2. The Ghats of Varanasi
I departed Bodhgaya on a 5:15 am train headed west for Varanasi, a city located along the Ganges River.
Varanasi has been religiously significant for thousands of years.
It's believed the Buddha founded Buddhism there in the 6th century BC (giving his first sermon in nearby Sarnath, which I also visited).
Hindus believe dying in the city will bring salvation.
Therefore if they can afford it, many make pilgrimages to Varanasi when death is near so that they may be cremated in the ghats along the river.
I'd never seen a human cremation, let alone seeing it happen in public, until I went for a walk along the ghats in Varanasi.
It's hard to put into words what you see, even from a distance.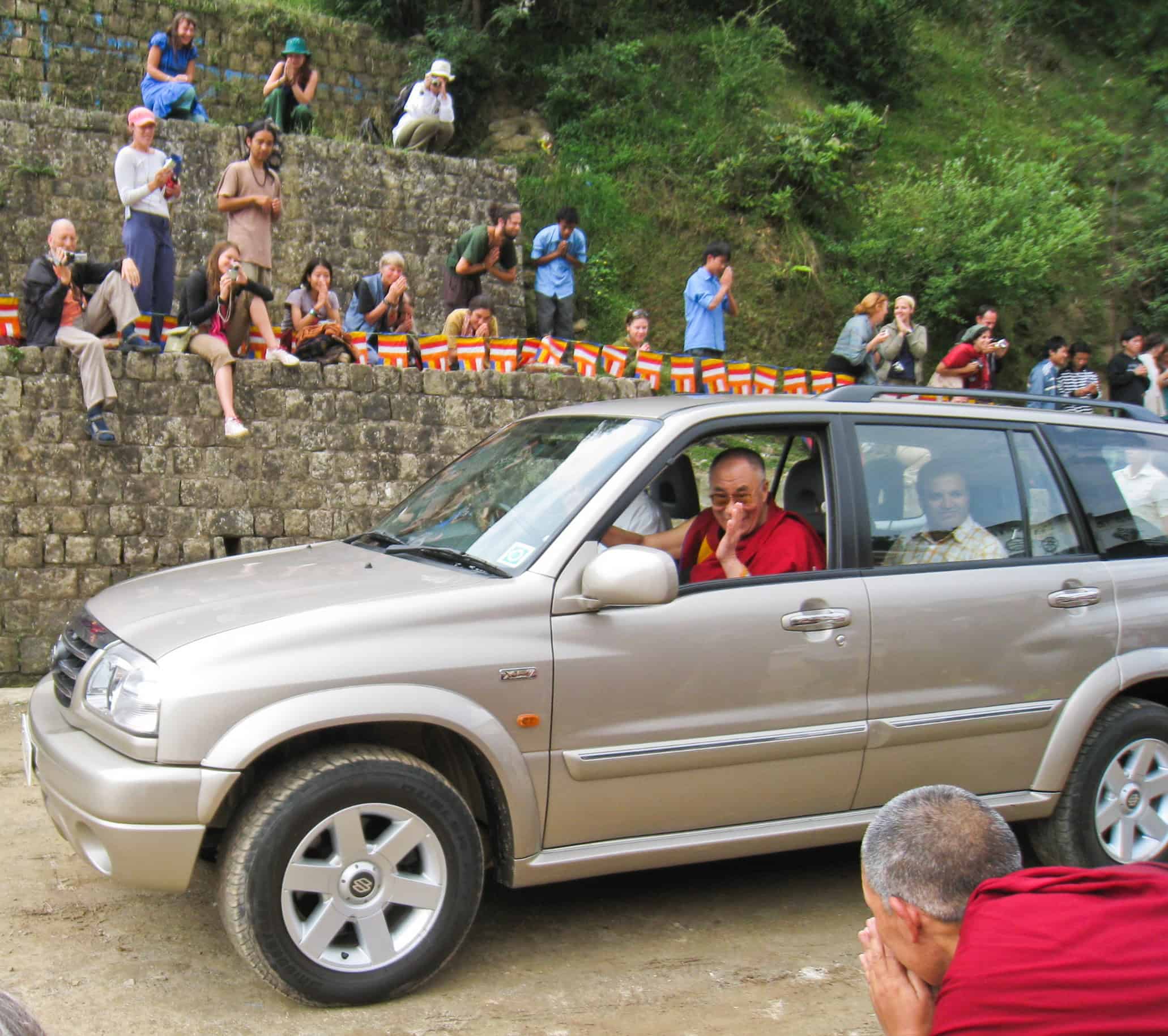 3. McLeod Ganj, Home of His Holiness the Dalai Llama
It took 24 hours to travel from Agra to McLeod Ganj by train and bus, but I made it in one piece and just in time to hear His Holiness the Dalai Lama give a talk at the Tibetan Children's Village the next day.
McLeod Ganj is home to His Holiness the Dalai Lama and the largest population of Tibetan exiles.
I had tried to visit Tibet a few months earlier in China but had to cancel two days from departure when the Chinese government closed the border to foreigners.
As a result, it was vital for me to visit McLeod Ganj, and I ended up enjoying the atmosphere so much I spent three weeks there, which was about half my total time in India.
If you want to immerse yourself in the practices of Tibetan Buddhism and the culture of Tibet, this is one of the best places to do it.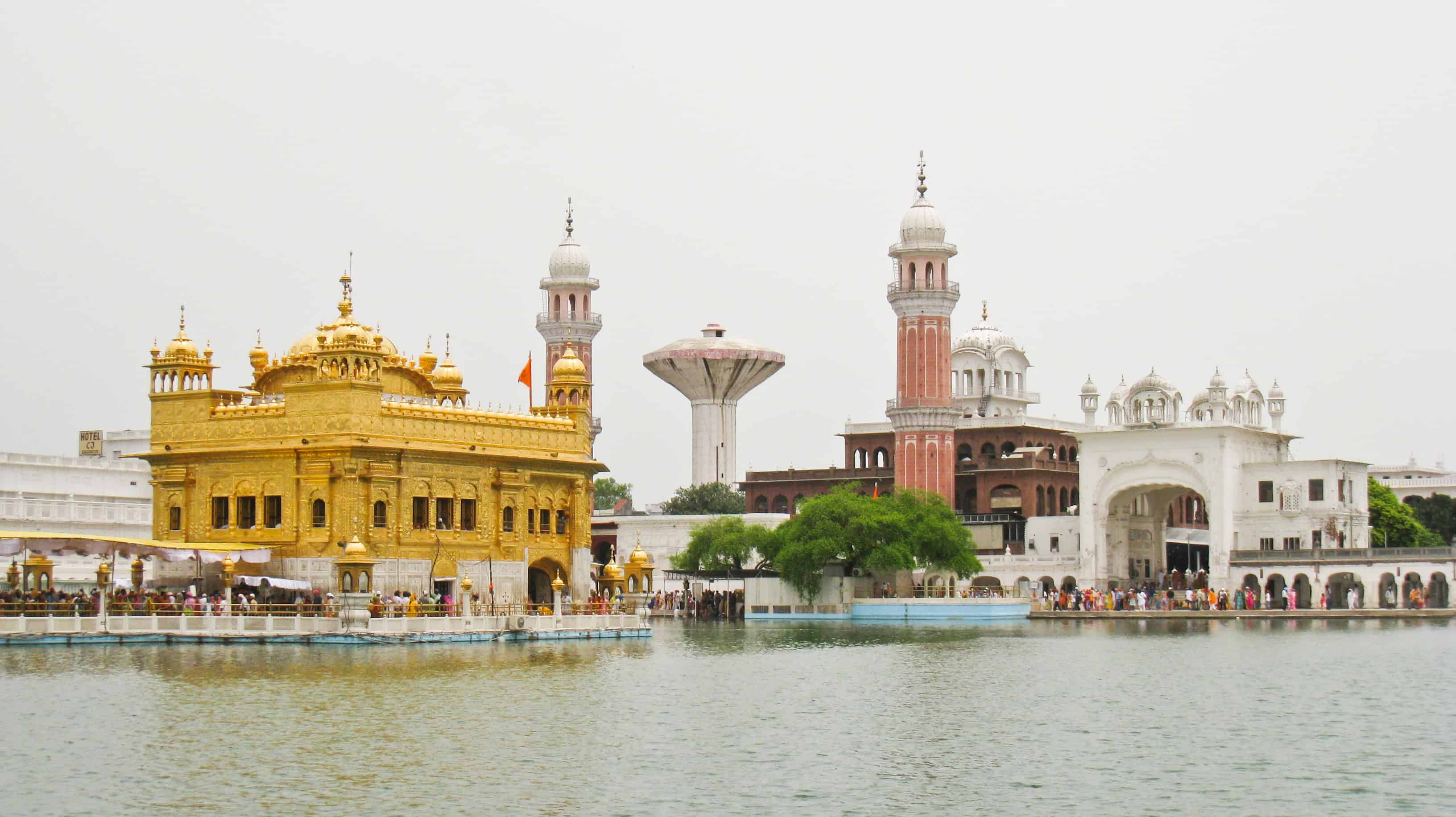 4. The Golden Temple in Amritsar
I left McLeod Ganj on a 5 am bus to Amritsar to visit The Golden Temple, the most important place of worship for Sikhs. The trip took about six hours, but it was worth the effort.
At the temple, male guards with purple-turbans and spears walked around the perimeter. The sun was intense, yet the white marble floors were warm but not hot underfoot.
I visited several of the surrounding buildings, which housed religious items. However, the line to enter the Golden Temple itself was too long for me.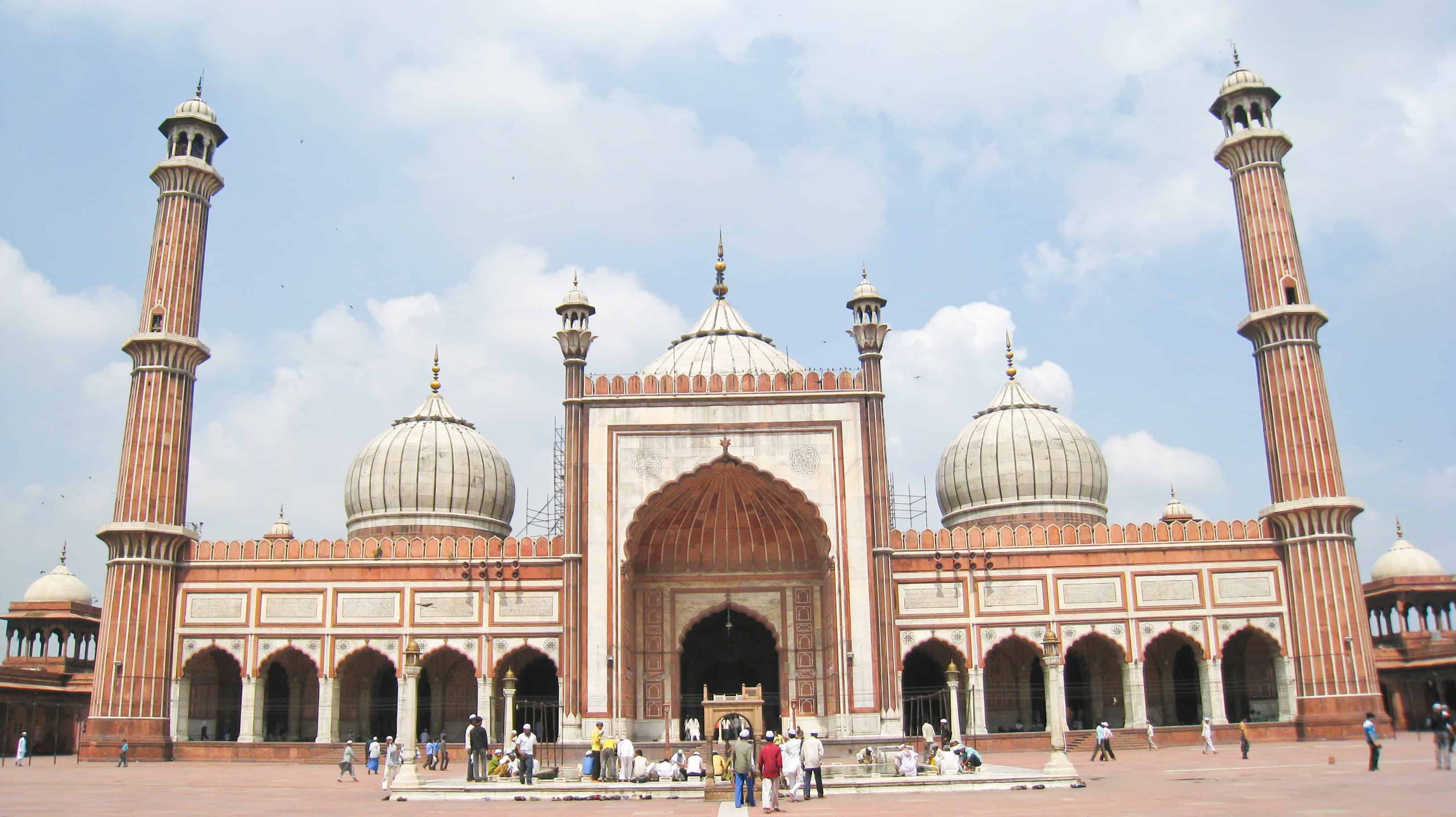 5. Jama Masjid, India's biggest mosque
My last train ride in India was the six-hour journey from Amritsar to New Delhi.
The day after arriving in New Delhi, I visited Jama Masjid. Constructed in the mid-17th century, it's India's biggest mosque.
I walked around the perimeter of the interior courtyard and climbed the 40-meter high minaret for a fantastic 360-degree view of Delhi.
Writing this article about spiritual sites in India brought back many memories from my trip, including a lot of time spent traveling overland.
If I were to return to see more of the country, I would consider making an Air India booking or otherwise add more flights to my travel itinerary versus relying on trains and buses alone.
_________
This story was written by Dave in partnership with an advertiser.
Dave is the Founder and Editor in Chief of Go Backpacking and Feastio. He's been to 66 countries and lived in Colombia and Peru. Read the full story of how he became a travel blogger.
Planning a trip? Go Backpacking recommends: