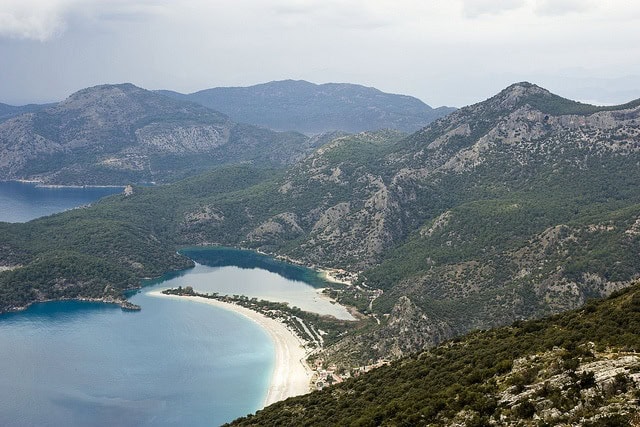 [T]he area of southwest Turkey known as the Turquoise Coast, and sometimes even the Turkish Riviera, is best known for its wonderful soft, sandy beaches lapped by water that's so brilliantly blue, it's almost luminous.
However, the open waters of the Aegean and Mediterranean seas aren't the only places in which to dip your toes on the Turquoise Coast, as there are also a number of stunning lakes and lagoons waiting to be discovered.
One of the most well-known is the secluded Blue Lagoon of Olu Deniz, which also goes by the name of the 'Sea of the Dead'.
This is because of a legend associated with the Blue Lagoon in which a father and son were caught in a storm here, and just before their boat hit the rocks, the area transformed into the tranquil, pine-lined bay that you'll find here today.
The Blue Lagoon has to be one of the most relaxing places to visit in all of Turkey, and is also now a nature reserve, so don't miss your chance to visit this breathtakingly beautiful beach.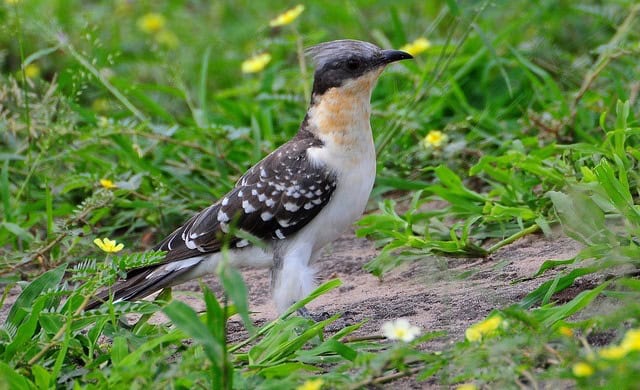 A Watery Paradise
Much further inland on the Turquoise Coast is the serene Köyce?iz Lake, around which is the traditional Turkish town of the same name where you won't find any of the tourist trappings of the larger resorts.
The broad lake is almost impossibly placid, surrounded by forest-covered mountains, and there are many cafes and restaurants around the lakeshore with terraces overlooking the water so you can sip a Turkish tea (or something stronger!) as the sun goes down.
Tuzla Lake, on the other hand, is a little less peaceful, as it's a nature reserve on the Bodrum Peninsula that offers sanctuary to a variety of different bird species throughout the year.
The nourishing wetlands of Tuzla Lake lure thousands of greater flamingos to congregate here, as well as accommodating the region's largest population of white storks.
Pelicans, Osprey, Great Spotted Cuckoo and Red-footed Falcon are also among the birds that you can spot here, so if you're a keen bird-watcher or just a lover of all nature, you'll fall in love with Tuzla Lake.
What's more, the lake is set against a mountainous backdrop, and the rich history of the area is evident in the ancient remains that rise from the water, making Tuzla Lake one of the most unique places to visit anywhere on the Turquoise Coast.
Book your holiday to turkey with Jet2holidays for a great deal and the opportunity to explore the lagoons and lakes of the Turquoise Coast.
___________
This article was brought to you by Jet2holidays.
Planning a trip? Go Backpacking uses and recommends: