In January 2018, I had the fortunate opportunity to go on an all-expense-paid Machu Picchu tour with G Adventures I'd won courtesy of National Geographic at an event to promote study abroad.
Long-time readers may recall I first visited Machu Picchu in 2011 when I did the 4-day Salkantay trek.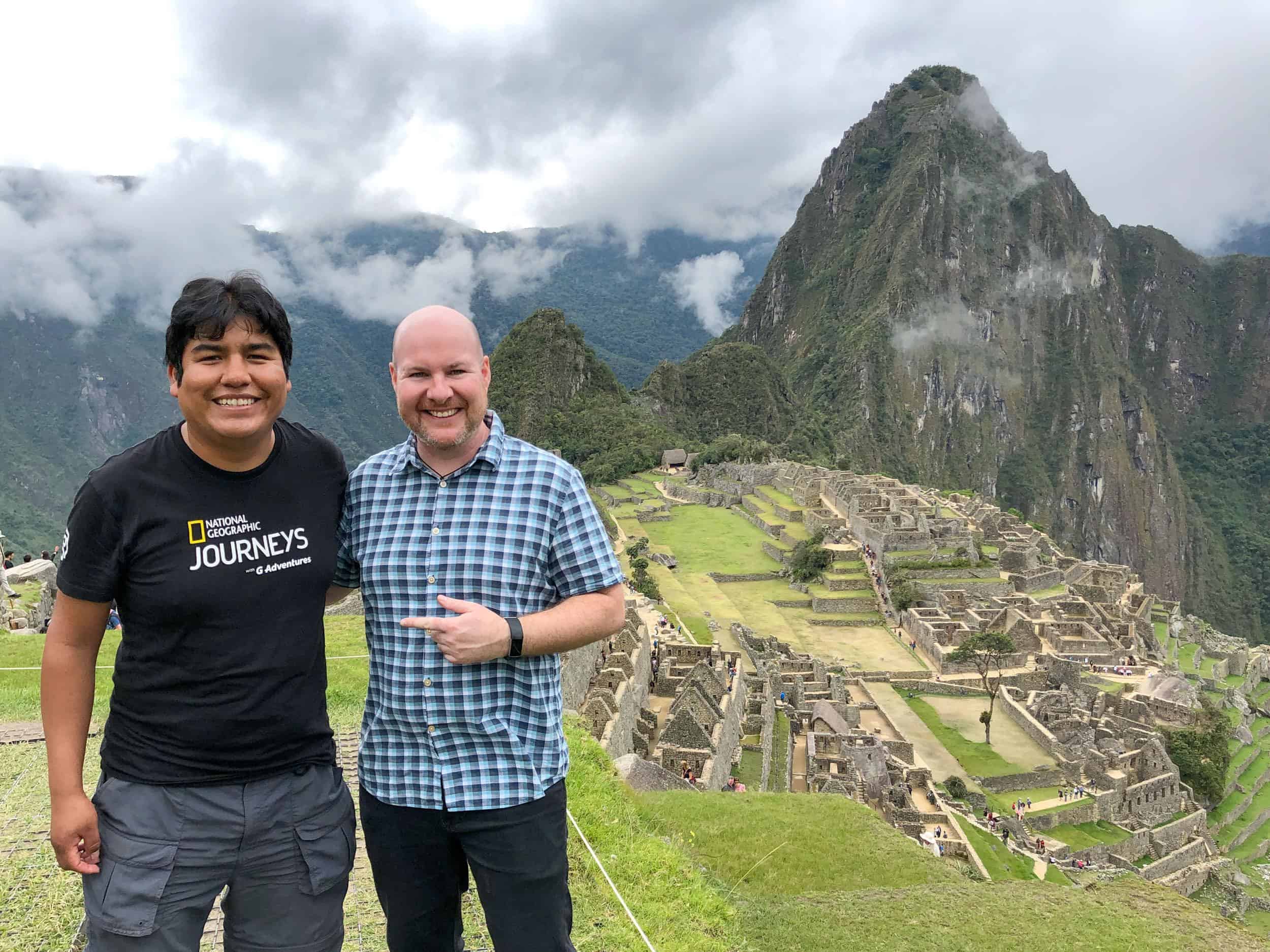 The whole experience was terrific, from the high-altitude trekking in the shadow of snow-capped mountains to trudging for an hour up the stairs to the entrance of Machu Picchu in the pre-dawn hours.
I was one of the first visitors in the gates that morning, jogging in with another traveler to quickly snap photos before the busloads of tourists began to arrive.
When I won the tour, I briefly considered whether to accept it. Would I appreciate Machu Picchu as much the second time around? Was it worth the time and energy to travel back to Peru?
Spoiler: hell, yes!
I'm a massive fan of Lima's food scene. Cusco's main square is stunning. The Sacred Valley is gorgeous, and Machu Picchu is an incredibly picturesque site.
Plus, I'd been on two previous G Adventures tours to Patagonia and Mexico, so I knew the odds were good we'd have a fun and knowledgeable local guide.
Explore Machu Picchu with National Geographic Journeys and G Adventures. This 8-day trip will take you to Lima, Cusco, the Sacred Valley, and Machu Picchu. Click here for details.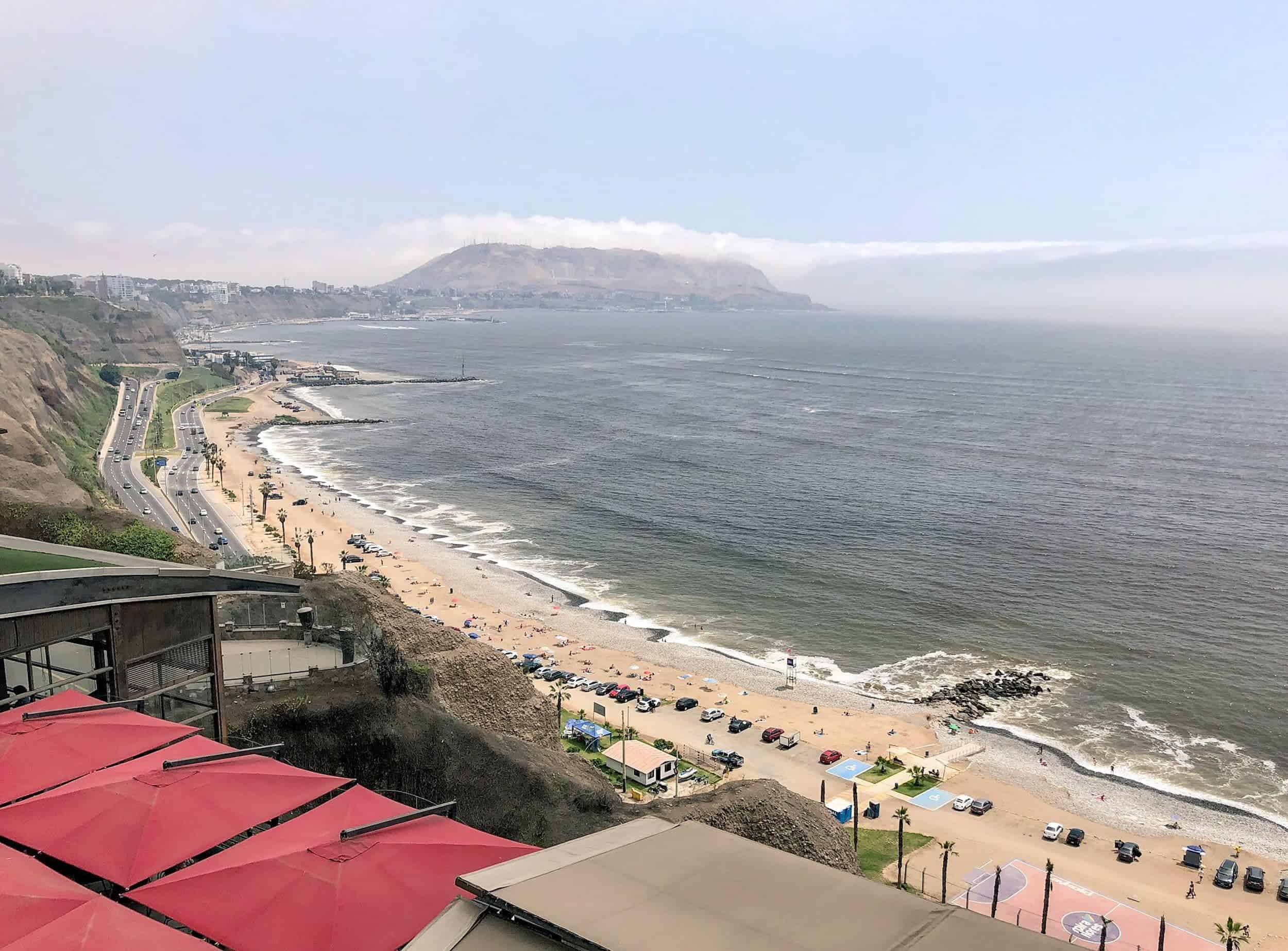 Machu Picchu Tour
Lima (Day 0-1)
Day 1 of the Machu Picchu tour is when everyone needs to be in Lima. I went down a day early on United, flying from Austin to Lima via Houston.
Tip: One of my favorite tools for searching for flights is Skyscanner.
I knew the 10-hour trip would make for an exhausting day, and I wanted to give myself time to relax before the tour got underway.
The next day, I walked from San Agustin Hotel in Miraflores to the cliffside Larcomar shopping mall for lunch at Tanta, one of Gaston Acurio's many restaurants.
I ordered aji de gallina, my favorite Peruvian dish.
It consists of shredded white meat chicken smothered in a creamy yellow sauce, served over boiled potatoes with a side of white rice.
I washed it down with a pitcher of fresh mango orange juice.
Everyone else arrived and checked into our hotel the next day, including my friend Freddy, who I invited as my guest.
Freddy was happy to put away his gym bag in favor of his backpack to join me.
He's been around the world, including North Korea, but it was his first time visiting Peru.
Since he runs a travel hacking and points website, he was thrilled to go.
See also: Best Restaurants in Lima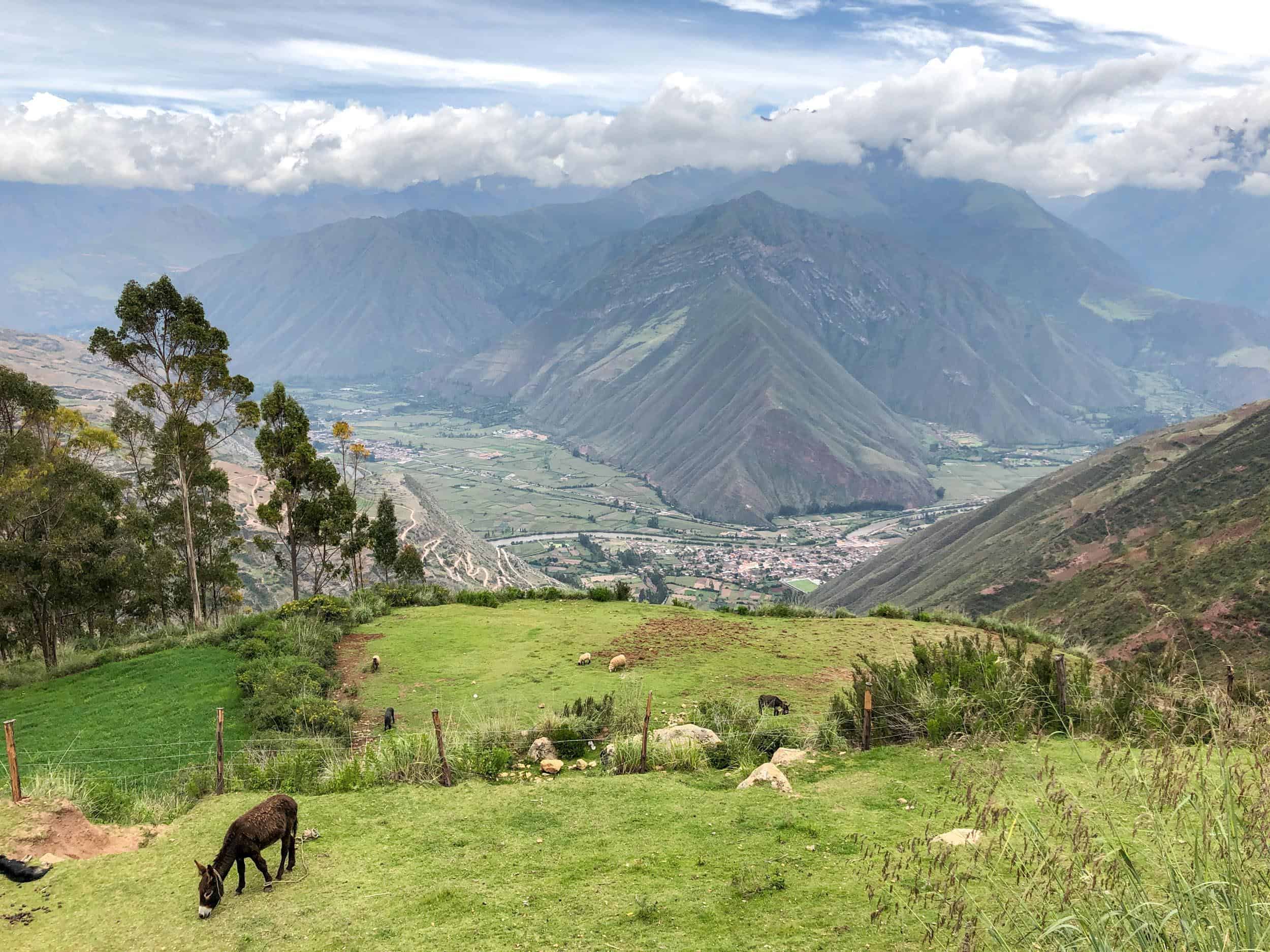 Lima to Urubamba (Day 2)
Fly to Cusco
We were up bright and early the following day for the hour-and-a-half LATAM flight from Lima to Cusco.
On arrival, we boarded the signature purple G Adventures bus and took off to see our first ruins in the Sacred Valley.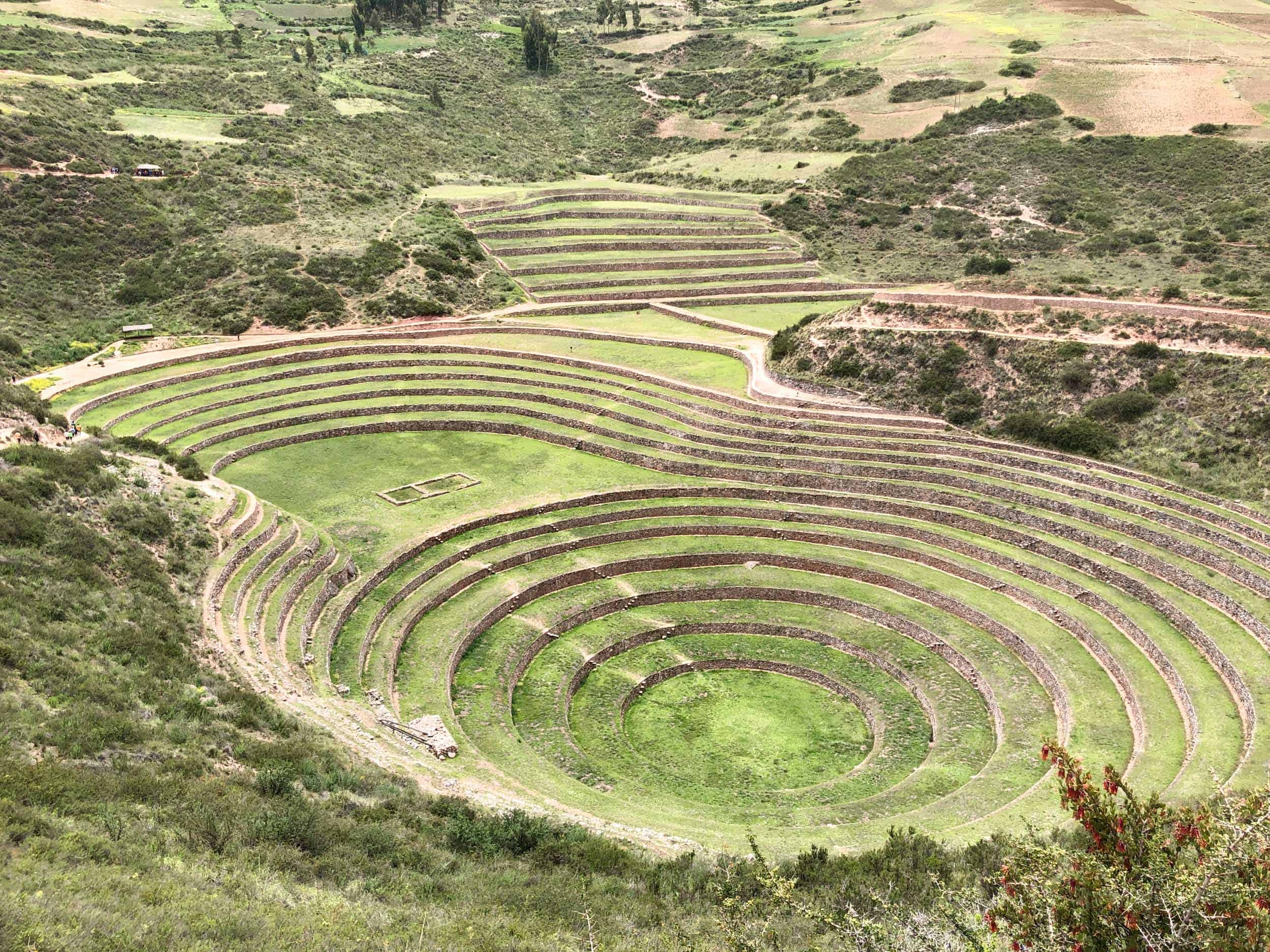 Moray
Eye-pleasing Moray is located about 30 miles northwest of Cusco at a slightly higher elevation of 11,483ft (3,500m).
The concentric circular terraces are believed to have been an ancient method of testing different farming techniques and conditions.
The temperature difference between the highest and lowest terraces can be as much as 27F (15C).
Plus, studies have shown different soils were brought to Moray from other regions.
Our group didn't have time to fully descend the terraces (and at this altitude, walking up to them wouldn't have been fun).
However, several people did go for a walk around the relatively flat upper perimeter.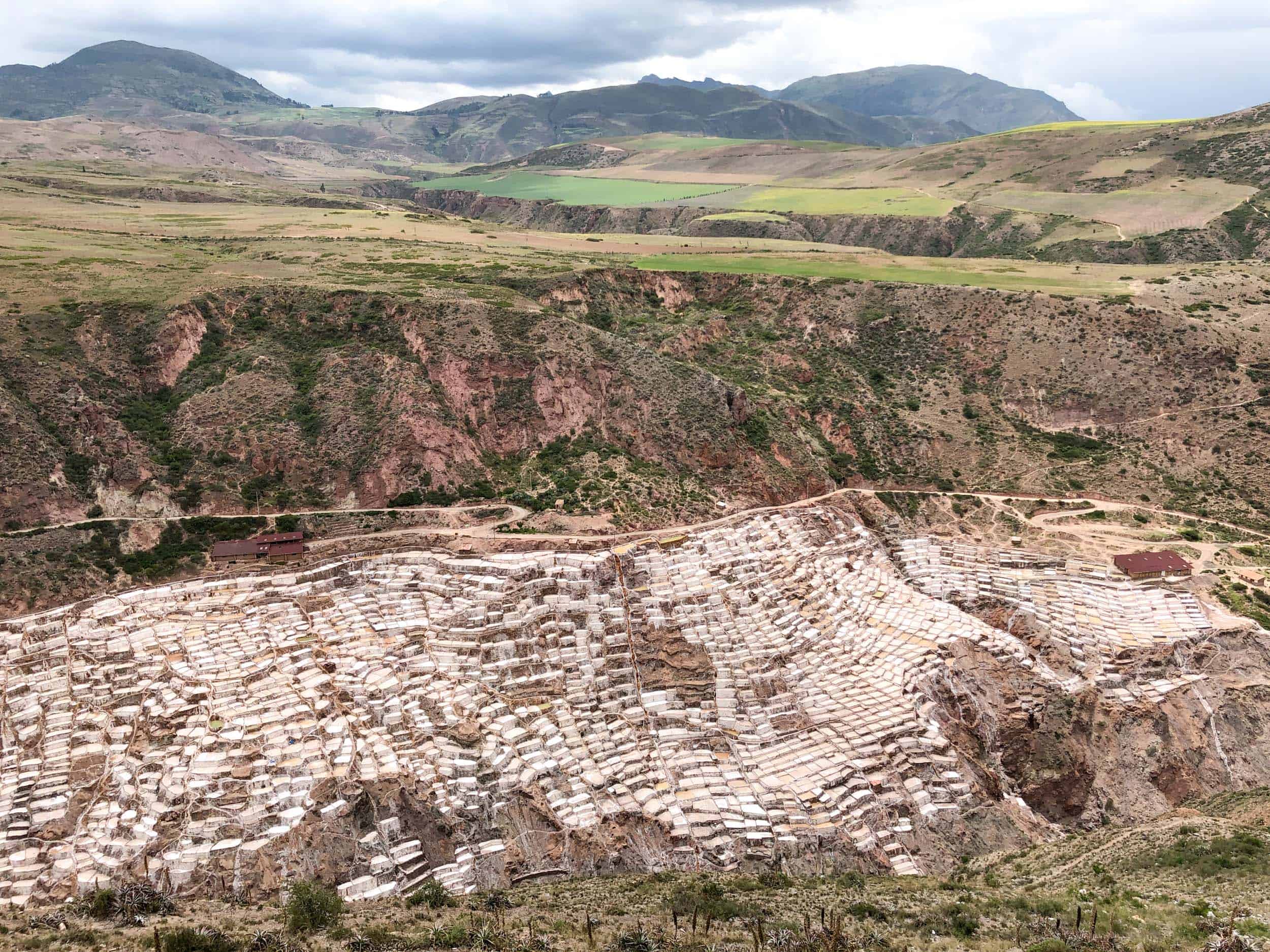 Las Salineras (Pre-Inca salt pans)
Our next stop, Las Salineras, was another first for me in the Sacred Valley.
As our bus approached from the road above, the scale of the terraced salt pans on the mountainside became evident.
The white of the salty water and the soil's dark brown created a captivating contrast with otherwise green surroundings.
Over 600 years, likely longer, pools have been created here to collect natural groundwater carrying salt from underground deposits.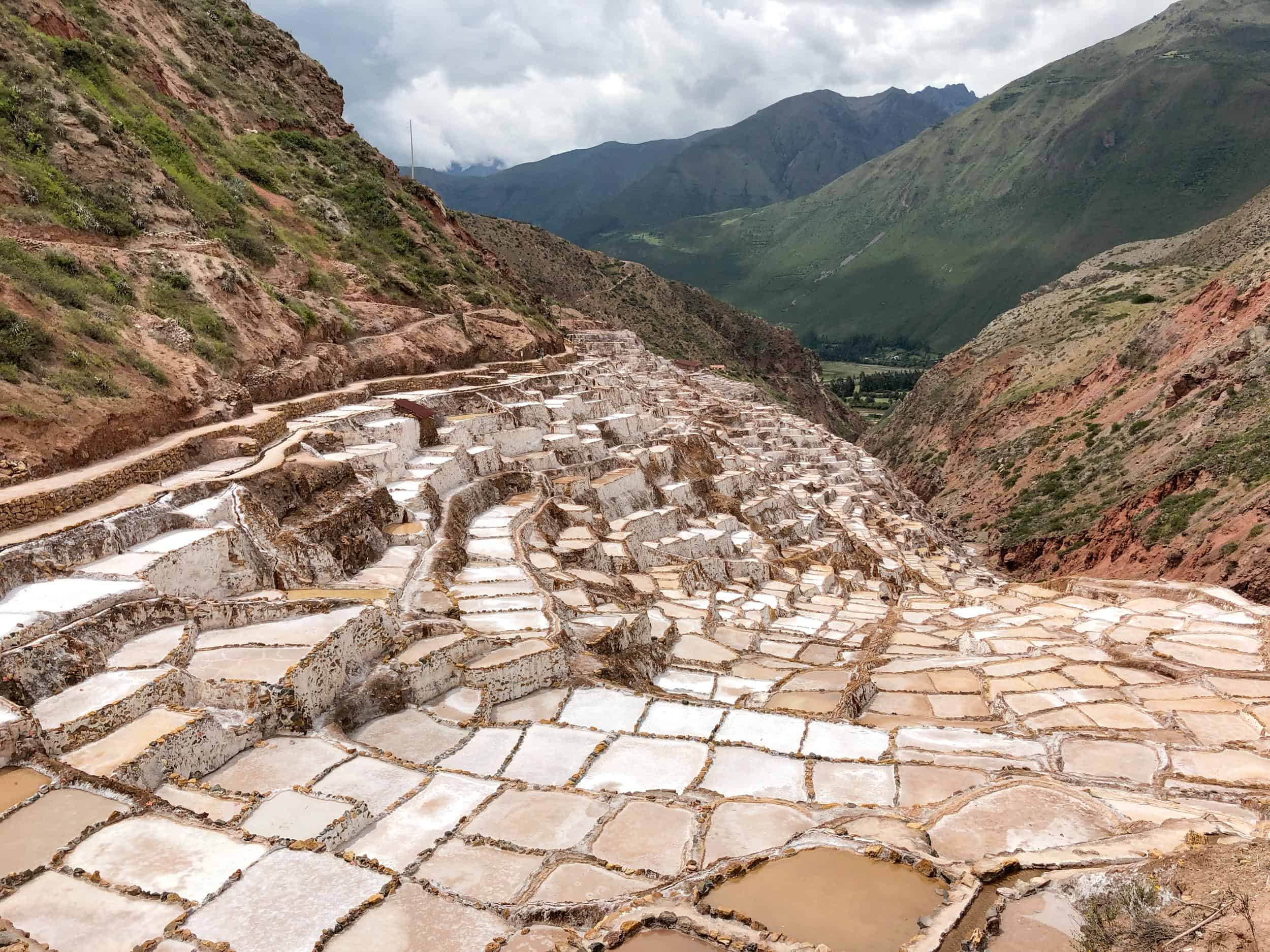 Today, there are approximately 3,000 pools at this site, each no more than a foot deep.
The water is channeled into the pools, where it evaporates, leaving behind the salt to be scraped up. Local families still have the right to mine the salt here.
I couldn't resist trying local chocolate for a few dollars and buying Peruvian salt as a souvenir to cook with when I got home.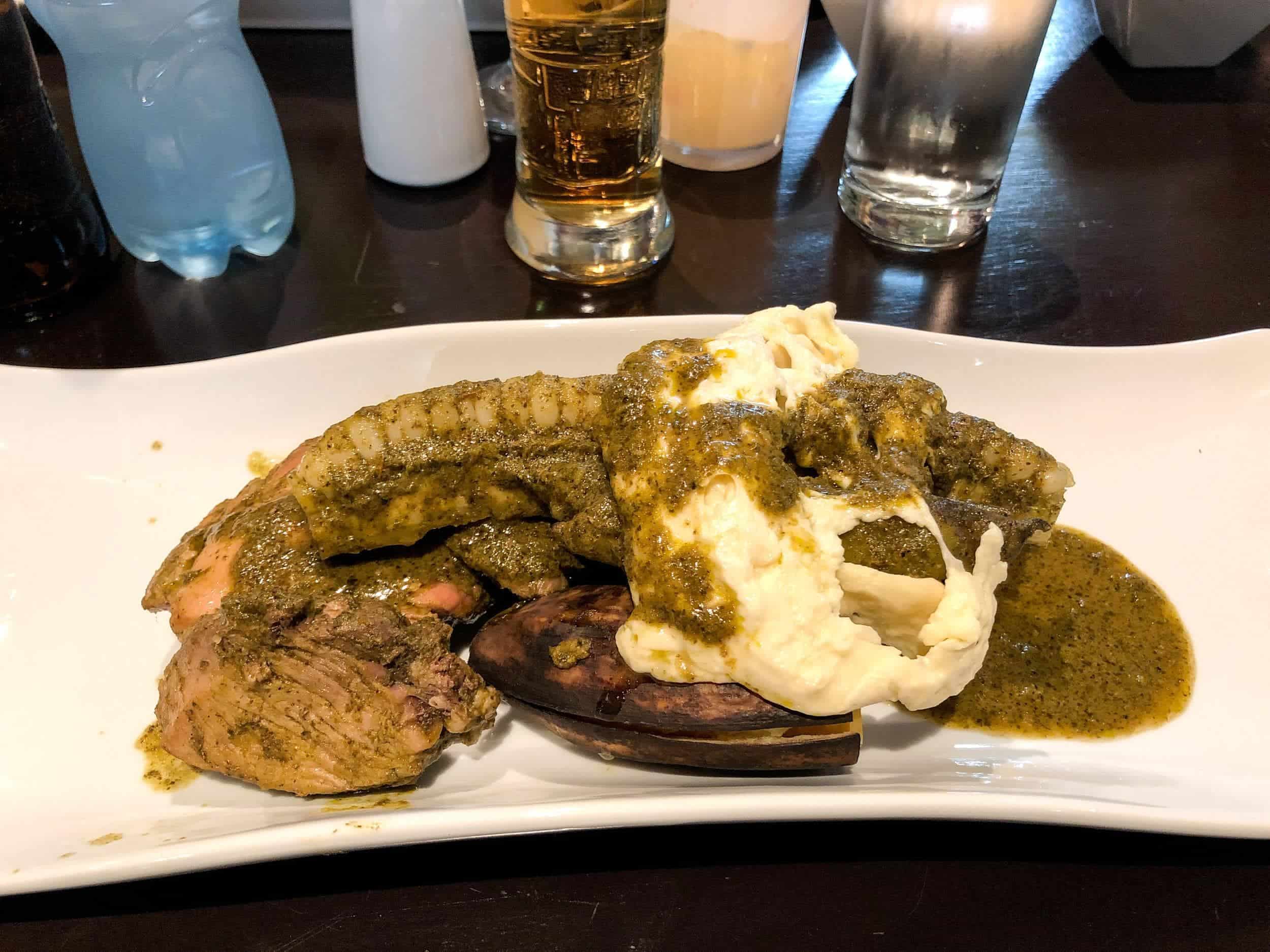 Pachamanca Dinner
We arrived at the San Agustin Urubamba Hotel at about 4:30 pm and had a few hours to rest before dinner at 6:30 pm.
A traditional Pachamanca dinner consisting of Andean chicken, pork, and lamb was on the menu.
I know this dish looks like a mess from the photo above, but trust me when I say it tasted delicious! It was the most memorable meal of the tour.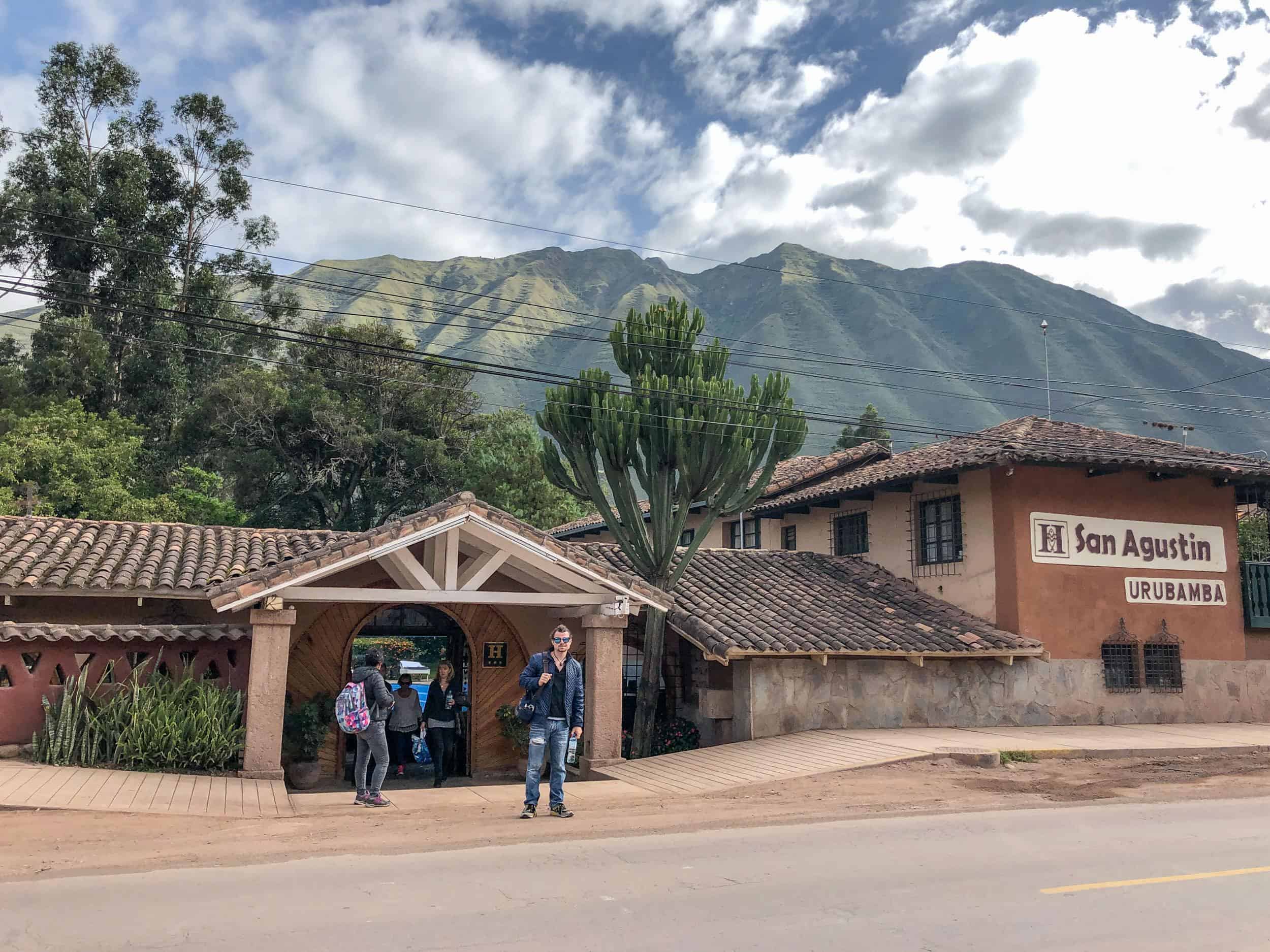 Urubamba (Day 3)
Our third day required another early wake-up. Breakfast at the hotel buffet included scrambled eggs, fresh fruit, and coca leaf tea.
The palm-sized discs of traditional bread reminded me of my first trip to Peru when I spent more time in the mountains, including Huaraz in the Cordillera Blanca north of Lima.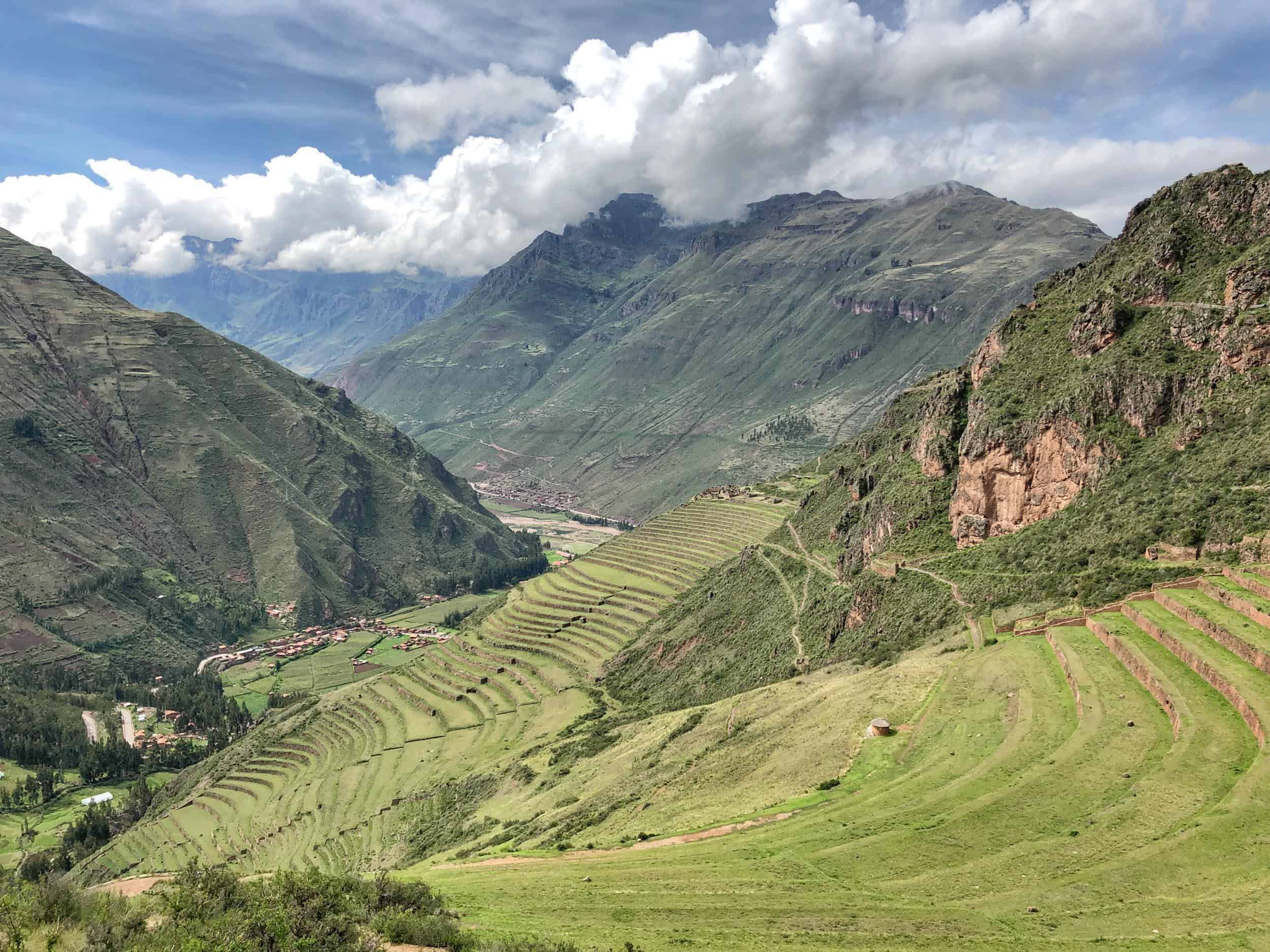 Pisac
The first stop on Day 3 of our Machu Picchu tour with G Adventures was scenic Pisac.
These Inca ruins featured the similarly stepped terraces we saw at Moray, designed for farming, as you now know.
It was fun to explore Pisac as it's high up on the mountainside, offering panoramic views of the valley.
It offers a taste of what's to come for those who haven't been to Machu Picchu yet.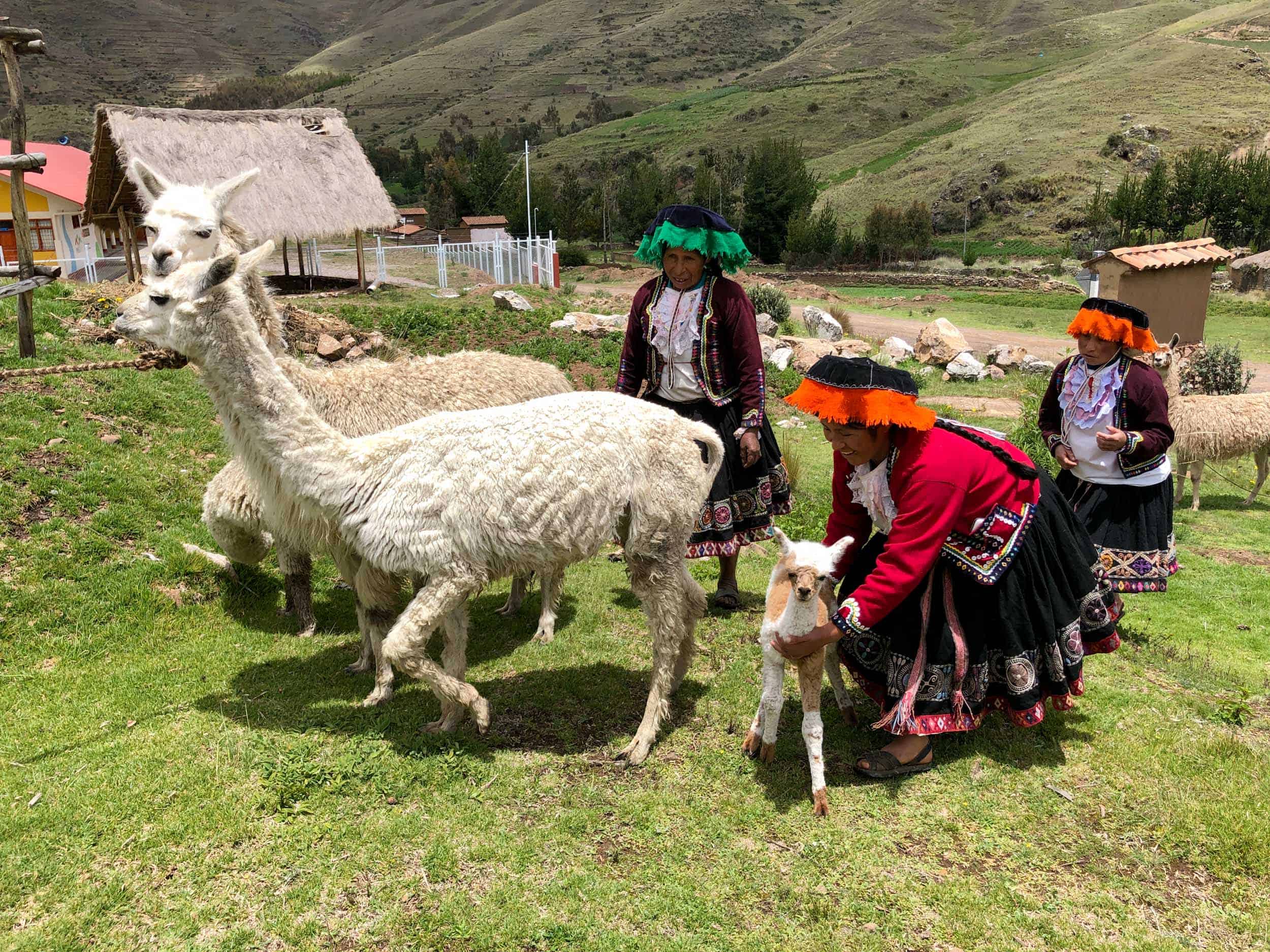 Parque de la Papa (Potato Park)
After about an hour of exploring Pisac, we headed to Parque de la Papa to learn about the preservation of native potatoes and traditional weaving.
Upon arrival, we saw a group of alpacas, including baby alpacas, and my eyes lit up.
Alpacas are one of my favorite animals. They're adorable, their hair is woven into fine clothing, and their meat is lean and delicious.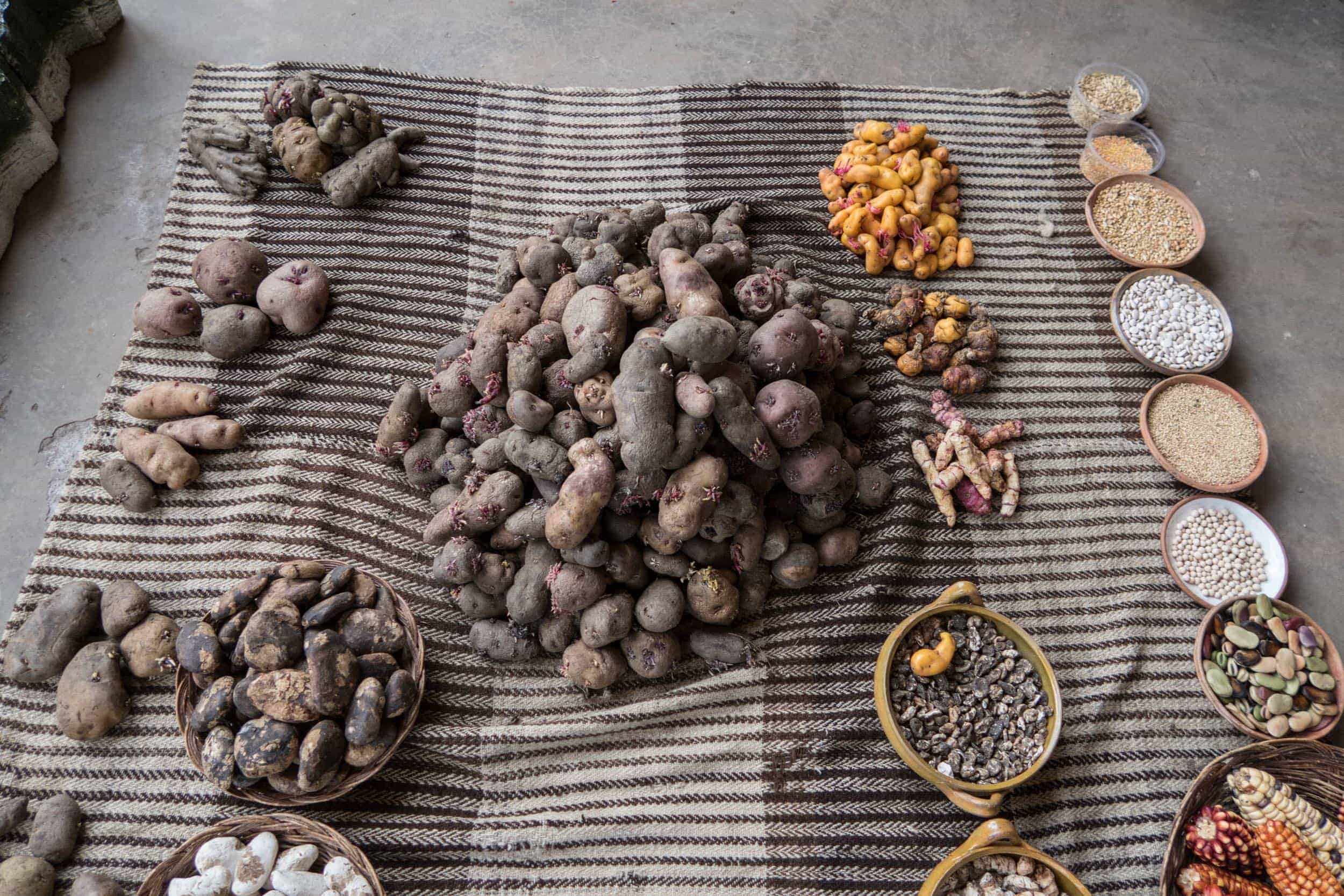 Following our impromptu photo session with the alpacas, we sat down in the shade of a hut to learn about some of the 2,000 varieties of potatoes native to Peru and the efforts to protect them.
Then, we were led to an outdoor enclosure where we learned more about how alpaca wool is dyed using natural elements before being woven into finished products.
We paused for lunch at a nearby restaurant before resuming our tour of the ruins in the Sacred Valley.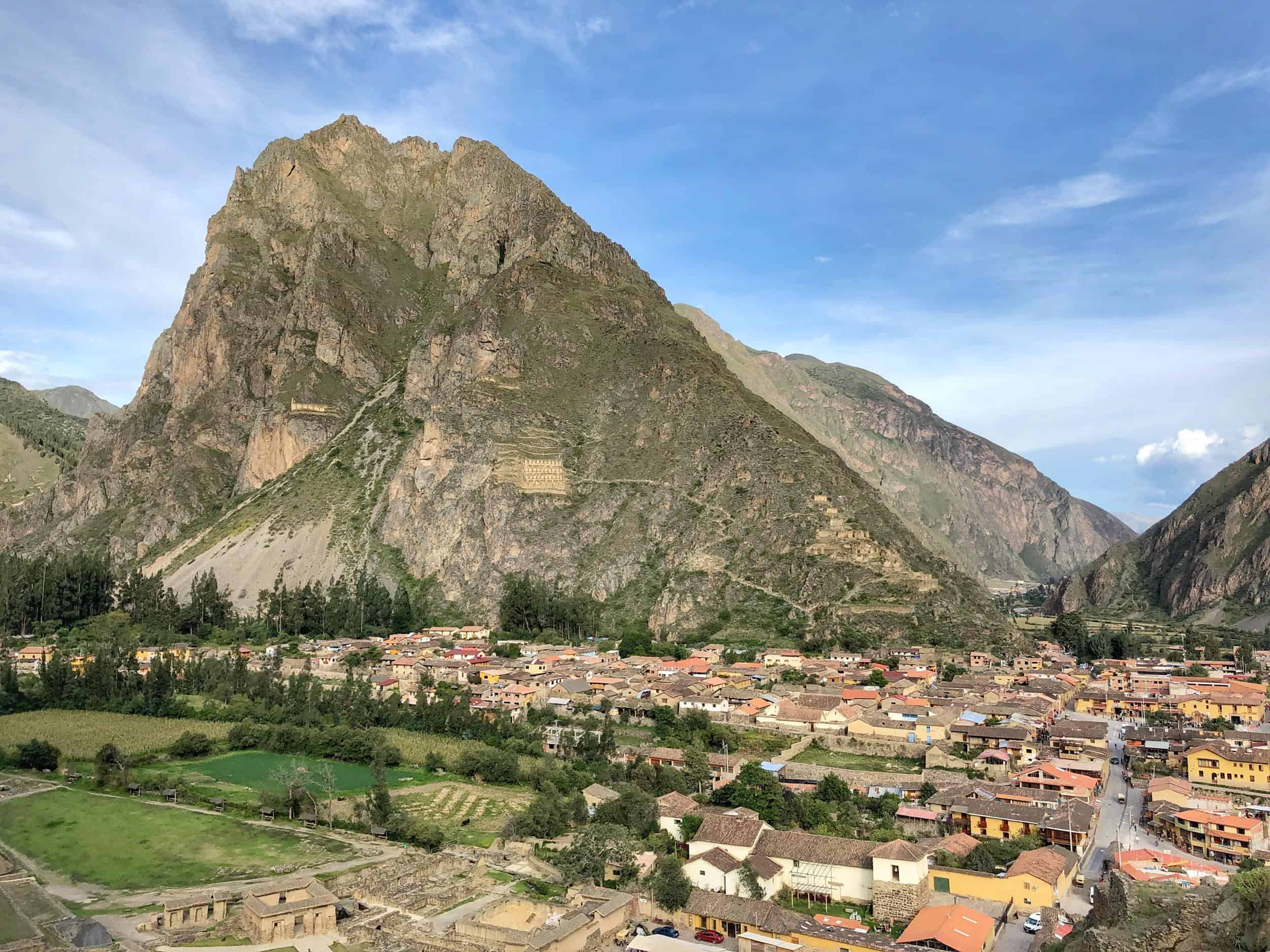 Ollantaytambo
About 45 miles northwest of Cusco, at the northern end of the Sacred Valley, lies Ollantaytambo.
This fun-to-say-out-loud town and ruins date back to the mid-1400s when Inca Emperor Pachacuti conquered the region.
Later, in the mid-1500s, it served as a bastion of resistance during the Spanish conquest of Peru.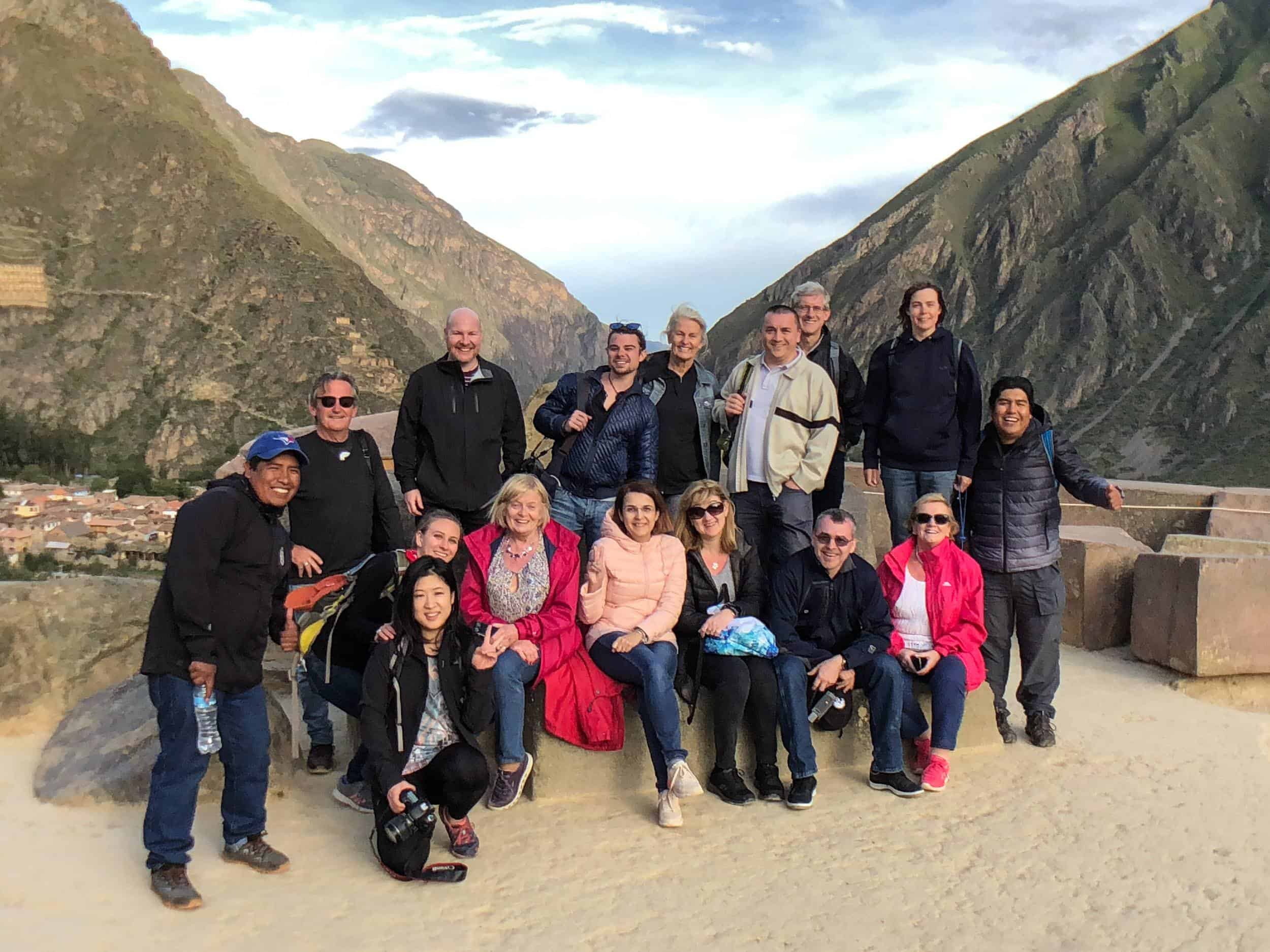 I'd already visited Ollantaytambo on my first visit to the Sacred Valley. However, I felt I got a much better appreciation for its size and importance this time.
Ollantaytambo is on the way to several starting points for the Inca Trail and along the rail line to Aguas Calientes.
Therefore, the town has plenty of cheap accommodations and restaurants for backpackers.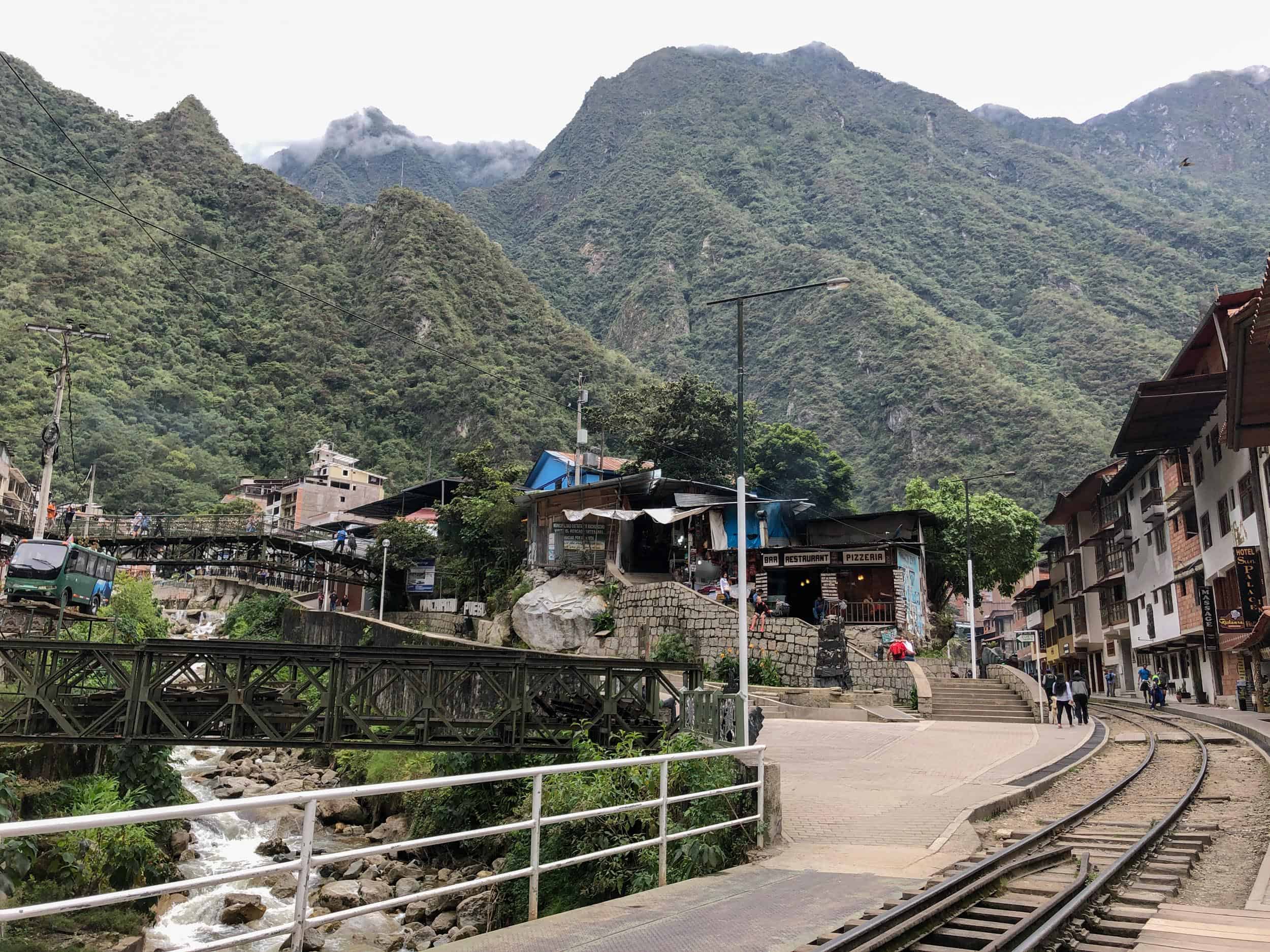 Urubamba to Aguas Calientes (Day 4)
Aguas Calientes
The following day, we boarded the train to Aguas Calientes, a small riverside town that acts as a staging area for visits to Machu Picchu.
Unlike the end of the Salkantay trek, where we walked along the tracks into town, it was nice to be cruising in comfort with a complimentary cup of coca tea and a chocolate chip cookie.
The tracks run parallel to the muddy-brown Urubamba River, and both snake their way through the valley.
Upon arrival in Aguas Calientes, we walked up to the Taypikala Hotel Machupicchu.
While we waited to check in, a few of us walked further up to the natural hot springs for which the town is named.
Several square-shaped, tiled-lined pools were filled with murky green water. It did not look appealing, despite seeing several travelers soaking in them.
The afternoon and evening offered us free time, a much-needed break from the first few days' fast pace.
My friend Freddy and I had a casual lunch, followed by dinner at Mapacho, a Peruvian restaurant serving craft beer.
Aguas Calientes isn't much of a party town, though there are plenty of bars to grab a drink.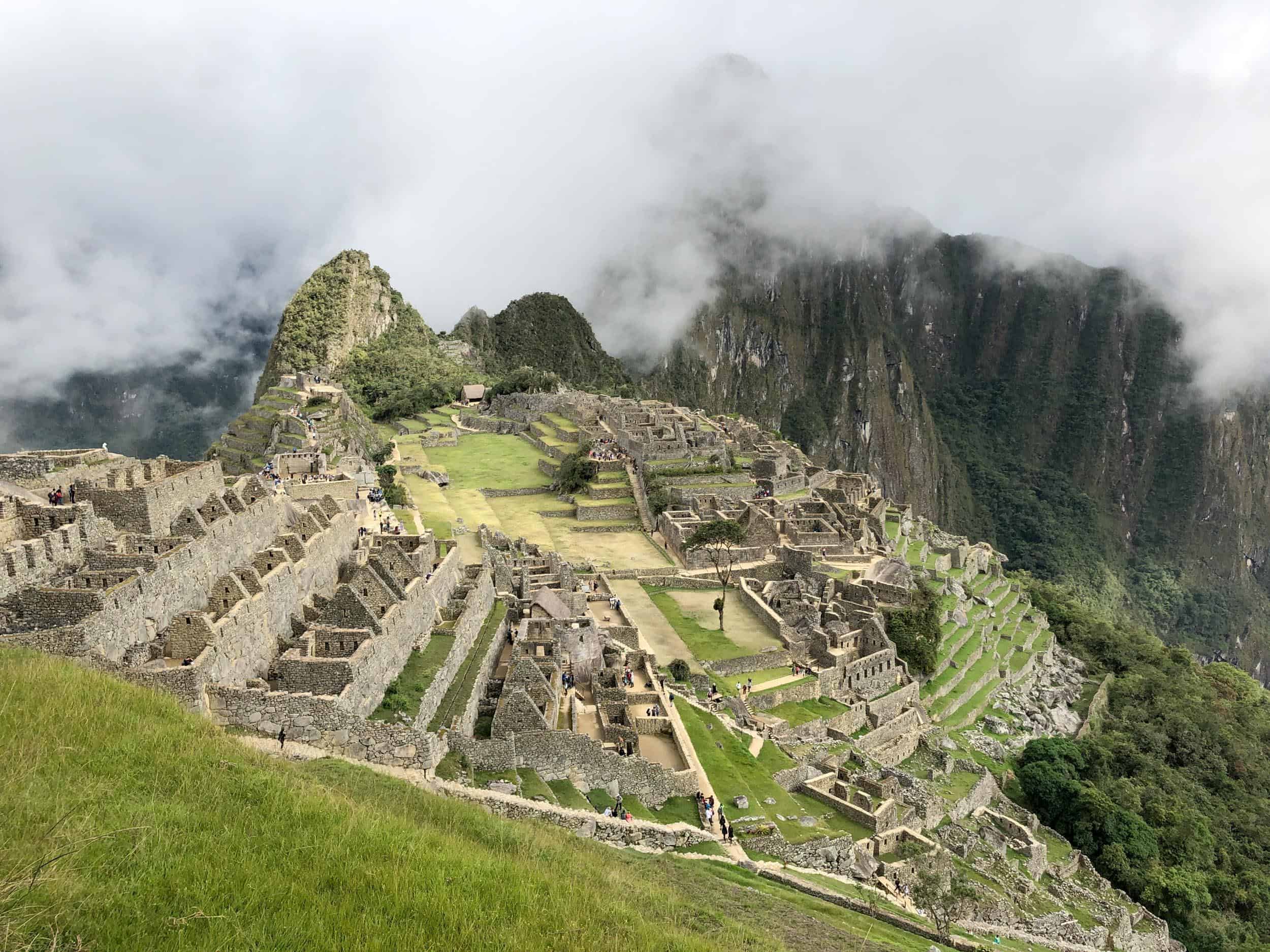 Machu Picchu Tour (Day 5)
The following day, we were out the door by 7:30 am. We walked to the local bus that would take us to the park entrance.
At 8:20 am, our G Adventures tour group was catching its first glimpse of mystical Machu Picchu (7,972ft or 2,430m).
The peak of Huayna Picchu (8,835ft or 2,693m) was covered by clouds. However, I knew from previous experience it was likely to clear up in the next few hours.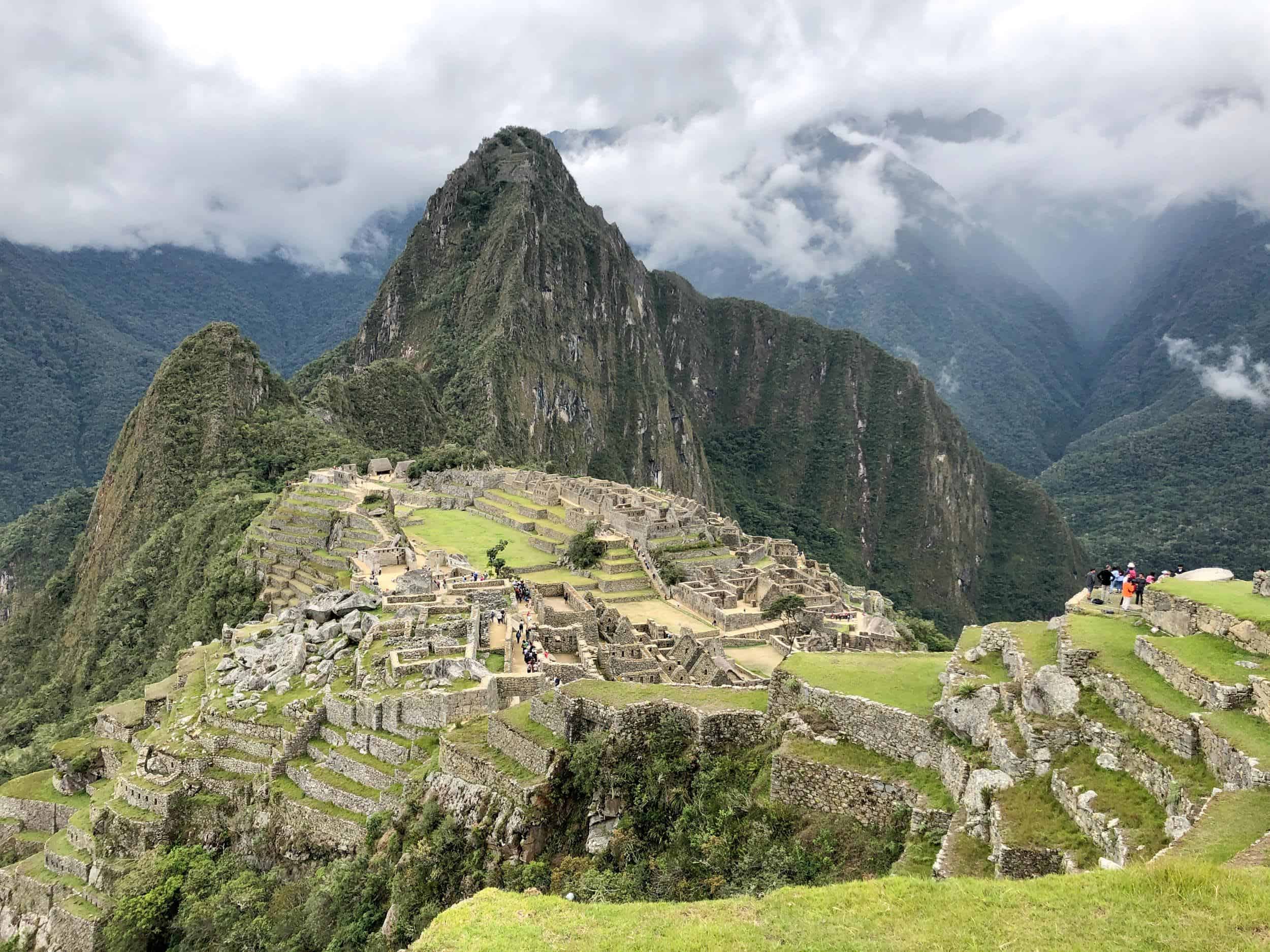 I climbed Huayna Picchu in 2011 for a birds-eye view of the ruins, so I didn't miss the fact that it wasn't available to us as an optional activity on the Machu Picchu tour with G Adventures.
Our guided tour of Machu Picchu lasted about two hours, at which point we were free to explore and take pictures on our own for up to another two hours (for a maximum of four hours total in the park).
However, when I wanted to return to a spot near the entrance for photos, I quickly learned you're not allowed to backtrack.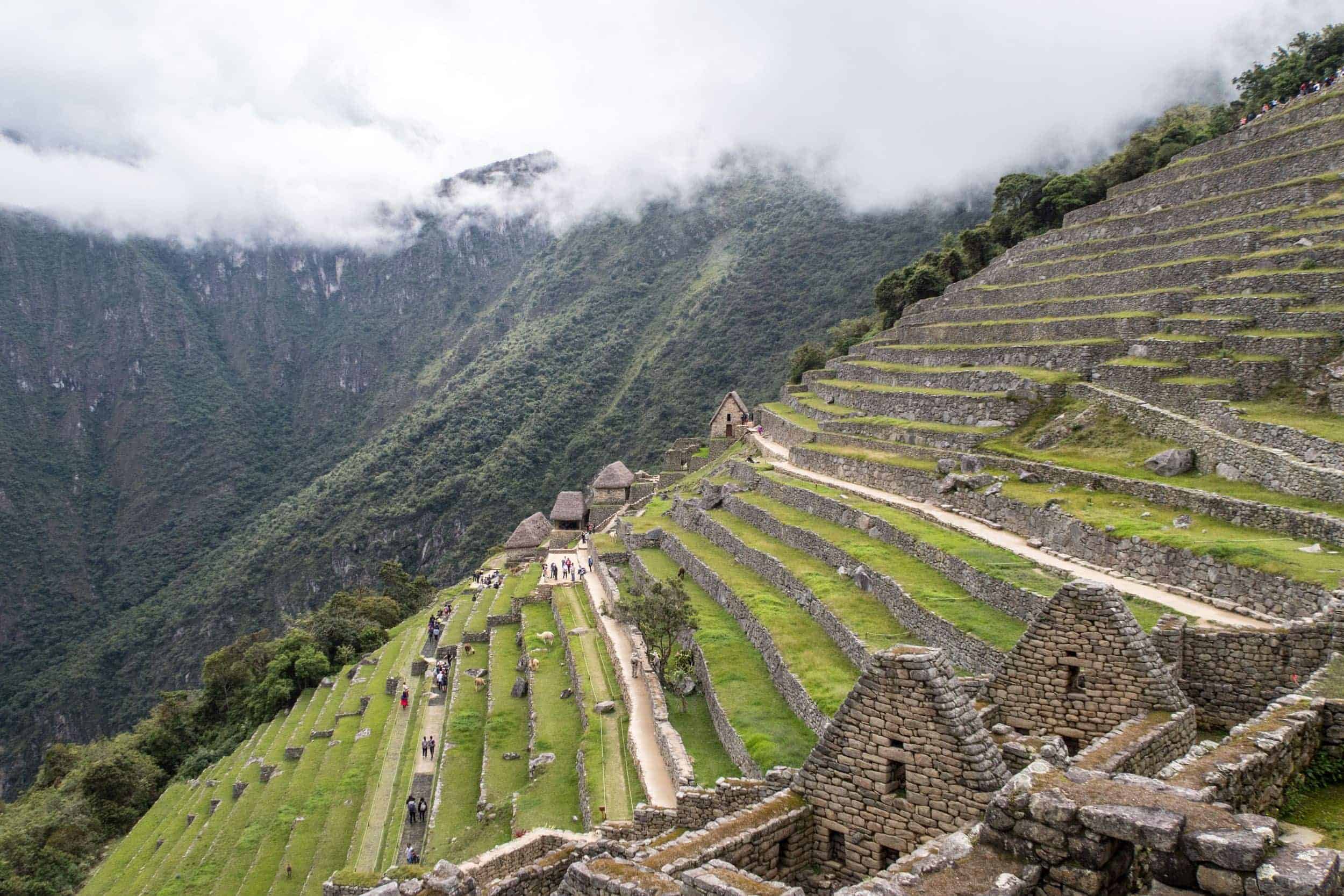 It's one of several new rules implemented to protect the UNESCO World Heritage Site from increasing visitors.
On the bright side, the clouds were starting to lift, and it didn't take all that long to make a loop back to the beginning to get the photos I wanted.
When our time was up, we regrouped at the park entrance and took one of the local buses back to Aguas Calientes.
Explore Machu Picchu with National Geographic Journeys and G Adventures. This 8-day trip will take you to Lima, Cusco, the Sacred Valley, and Machu Picchu. Click here for details.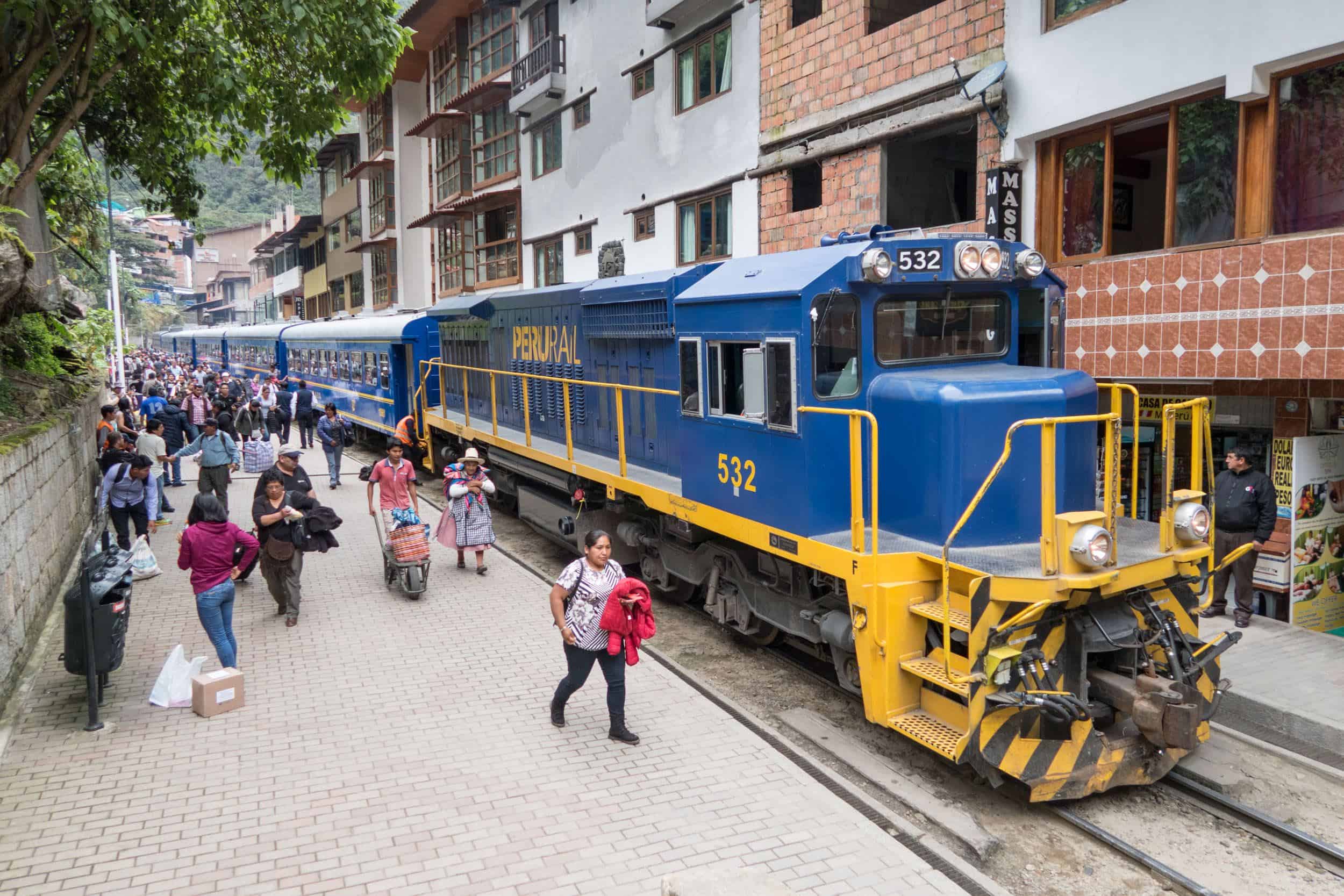 Lunch and Train Ride to Cusco
Lunch was at a restaurant in the town center, offering a view of the passing trains. By 3 pm, we were back on the train bound for Urubamba.
I ensured a window seat this time, as the mountain scenery was stunning. The train ride was followed by our purple bus taking us the rest of the way back to Cusco.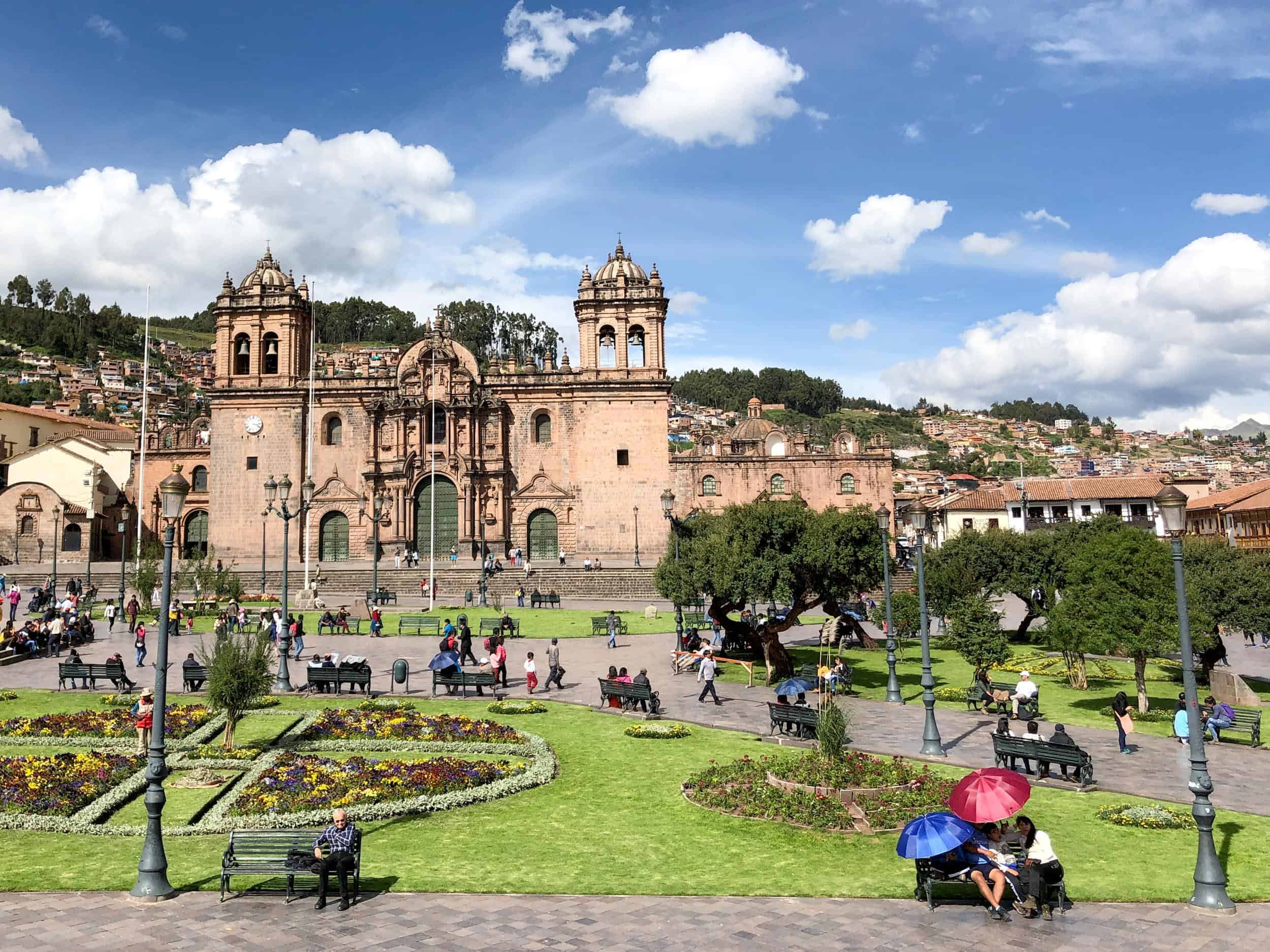 Cusco (Day 6-7)
Our last full day in the Sacred Valley was spent in Cusco, the former capital of the Inca empire, where we were free to explore on our own.
Cusco's Plaza de Armas is one of the prettiest plazas I've come across in Latin America.
It's at the heart of the historic city center, where most visitors will be based and spend their time.
The grandeur of the Cusco Cathedral (visible in the photo above) reflects 16th-century Spanish colonial architecture.
At the same time, the Inca presence can still be seen in some well-crafted stone walls.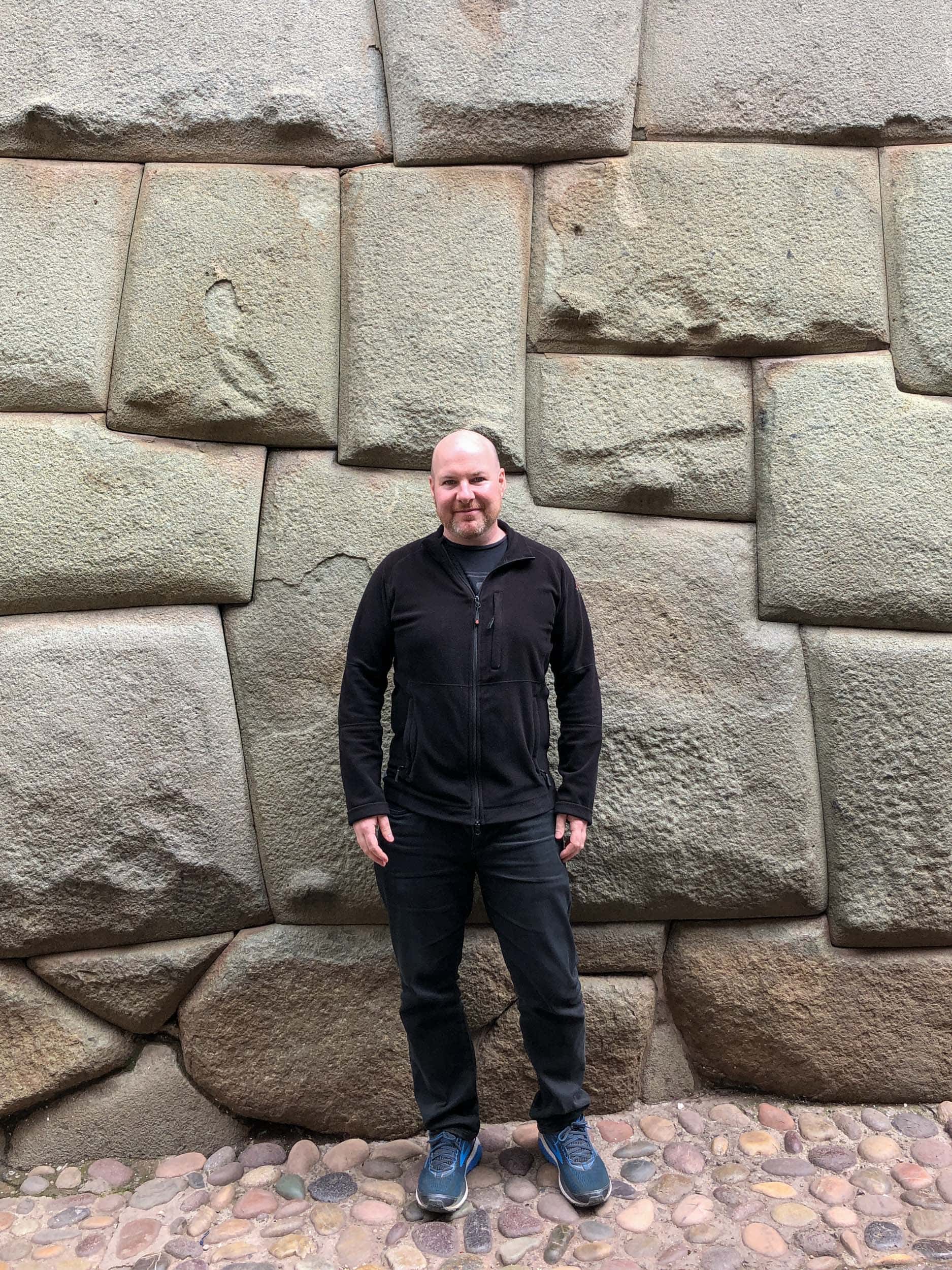 A 12-sided stone in one of these walls is symbolic of their expertise.
It's hard to believe they could carve stones with precision, fitting them together like a jigsaw puzzle that's stood firm against earthquakes for 600 years.
In the evening, we had the opportunity to visit the Cusco Planetarium and learn about the night sky as the Incas would've seen it.
Though small, the planetarium has invested in high-quality equipment, and the knowledgeable staff put on a fun show for us.
The next day, our seventh of the Machu Picchu tour, was a travel day back to Lima.
In the afternoon, Freddy and I met with a few group members for a drink at a bar near the hotel to say our goodbyes. We both had plans to stay in Lima longer.
Lima (Day 8)
Officially, the last day of the tour was the next day when people could depart for their next destination or return home.
Related: How To Plan a Trip to Machu Picchu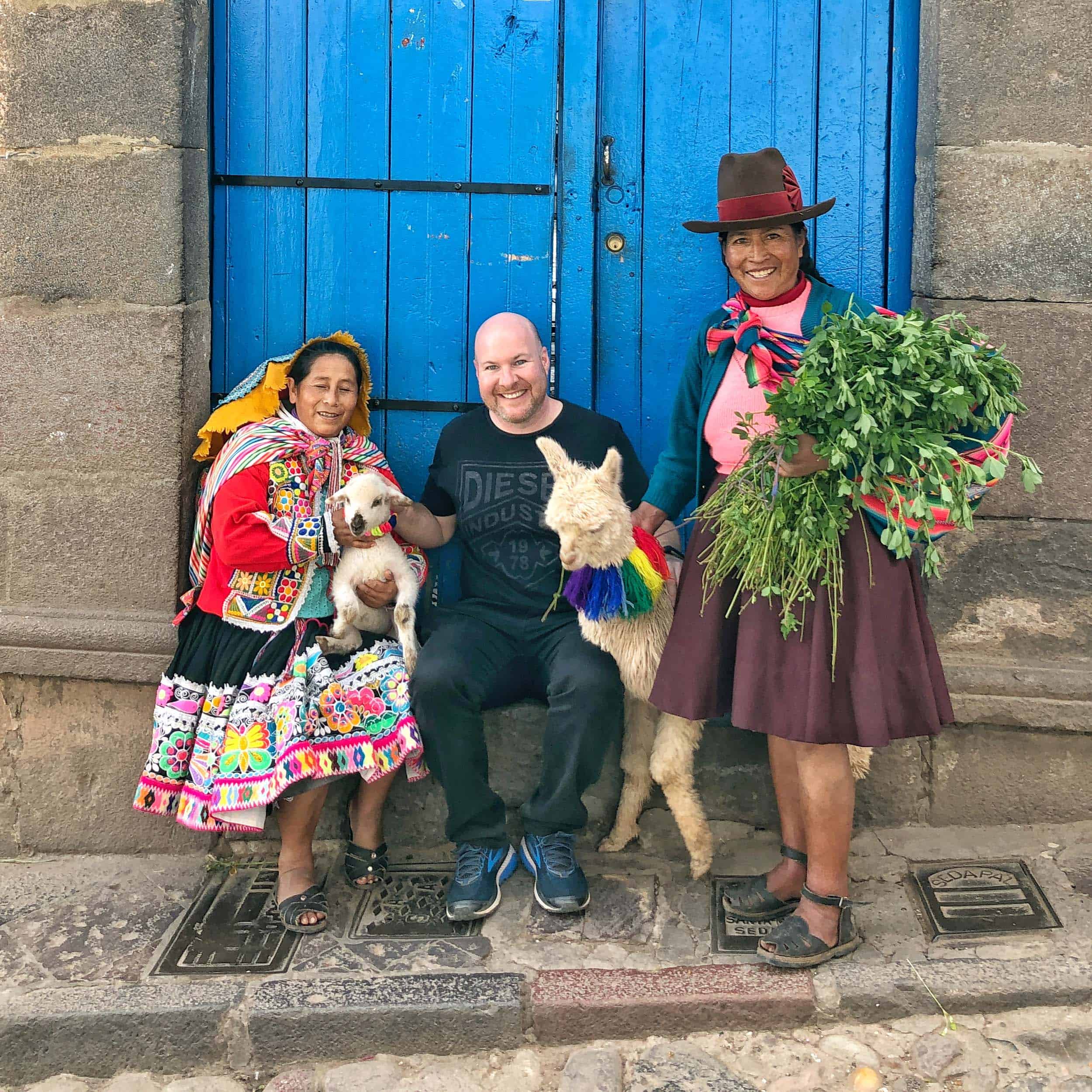 My Experience
Overall, the trip was exactly what I've come to expect from a G Adventures tour: fun, fast-paced, friendly, educational, and efficient.
Machu Picchu may be the star attraction. However, the build-up with visits to Moray, Las Salineras, Pisac, and Ollantaytambo adds to the experience.
The Machu Picchu tour with G Adventures and National Geographic Journeys is one of the cheapest they offer in South America.
If you've never been to South America, a trip to Peru is an excellent place to start.
Lima is relatively safe compared to other South American capitals, and the tour length is short enough to make it manageable for Americans with limited vacation time.
Explore Machu Picchu and the Sacred Valley of the Incas with G Adventures and National Geographic. Click here to see the full itinerary and scheduled departures.
P.S. Since our trip, my friend Freddy launched PointsPanda.com and now offers Travel Assistance for these unique times.
---
Disclosure: I was not obligated to write about this trip due to winning it. It's just what I like to do. That said, if you're feeling inspired to book the same tour with G Adventures, consider clicking one of the links in the yellow boxes first, as I'll earn a commission at no extra cost to you.
Dave is the Founder and Editor in Chief of Go Backpacking and Feastio. He's been to 66 countries and lived in Colombia and Peru. Read the full story of how he became a travel blogger.
Planning a trip? Go Backpacking recommends: