Turning one's passion for travel into a career and business is challenging work.
Matt Kepnes, the author of the new book Ten Years a Nomad: A Traveler's Journey Home, knows this well.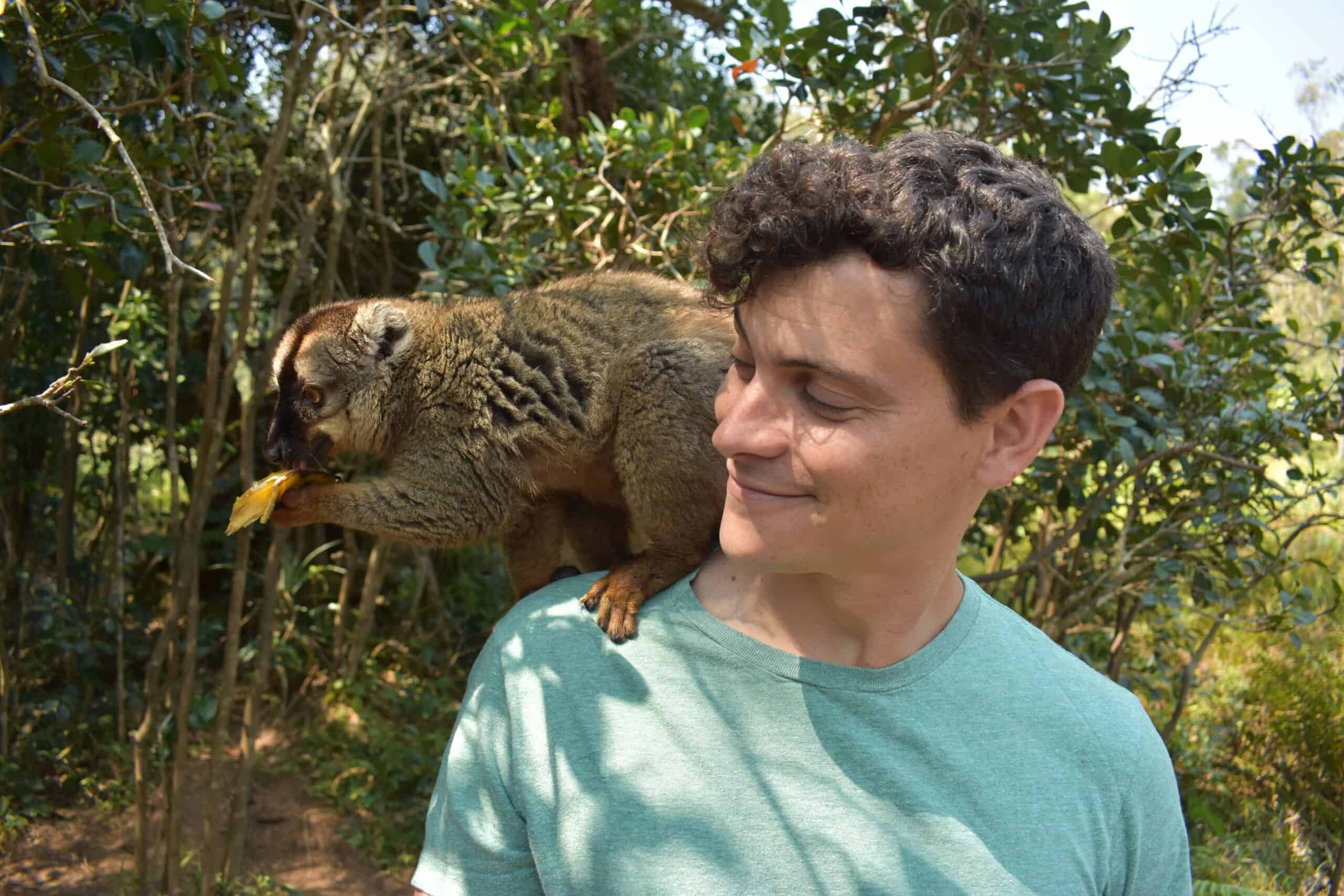 I had the opportunity to read an advance copy of Matt's new travel memoir, which traces his early life from childhood and adolescence through to today.
In it, I saw many parallels with my journey as a man, traveler, and entrepreneur, including his desire to build a business around blogging to keep it going.
To celebrate the release of his new book, Ten Years a Nomad, I sent Matt a few questions so you can hear from him directly.
***
Go Backpacking: Tell us about yourself!
My name is Matt Kepnes, and I run the website Nomadic Matt, which helps people travel cheaper, better, and longer.
I grew up in the Boston area and went to school to be a high school history teacher.
I ended up taking a job at a hospital doing administrative work while I tried to find a teaching job and ended up there for three years.
In 2006, after meeting some backpackers in Thailand, I quit my job to travel the world. My plan was to travel for about a year, and then I ended up traveling for a decade!
Now, I use my blog as a resource to help others do the same.
In addition to my blog, I started a conference called TravelCon and co-own a hostel in Austin, Texas, called HK Austin.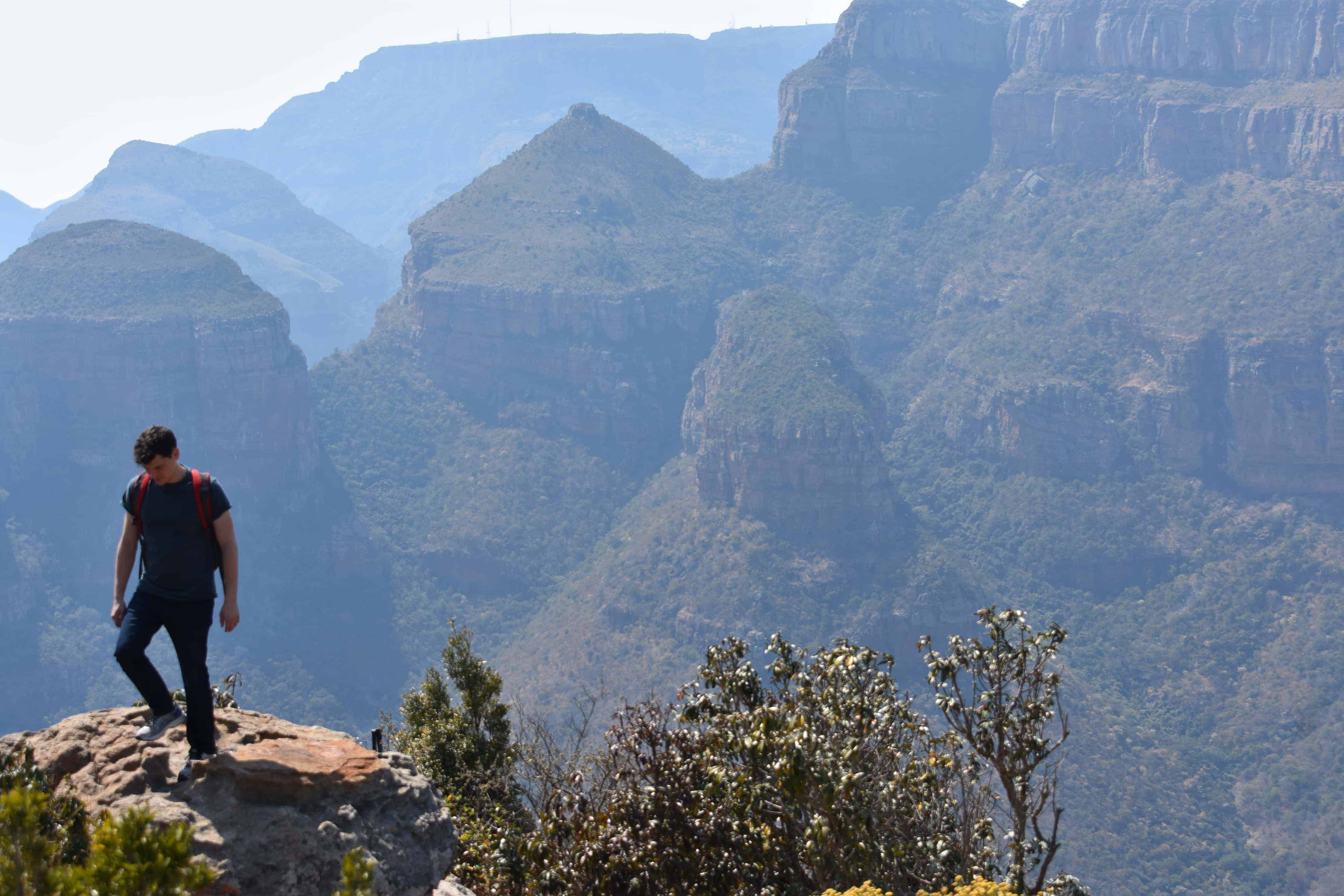 Did you travel before you quit your job back in 2006?
Barely. I didn't actually go on my first real trip abroad until I was 23.
Travel wasn't a really big part of my upbringing. We did mostly domestic travel to theme parks or to see my parents.
After I graduated from college and got a job, I took a tour of Costa Rica. And I know it will sound cliché, but this trip really did change my life.
It opened my eyes to all the amazing opportunities and experiences that travel offers. That was when I first caught the travel bug.
Then in 2005, I went to Thailand for a few weeks. It was there, in Chiang Mai, that I met a group of backpackers who opened my eyes to the world of long-term travel.
Like most Americans, up until that point, I just thought of travel as something you did as a vacation.
You go away for a short trip, spend too much money, and then come home and go back to work.
But these backpackers showed me that travel could actually be a lifestyle.
Related: Introducing FLYTE, a Non-Profit to Encourage Student Travel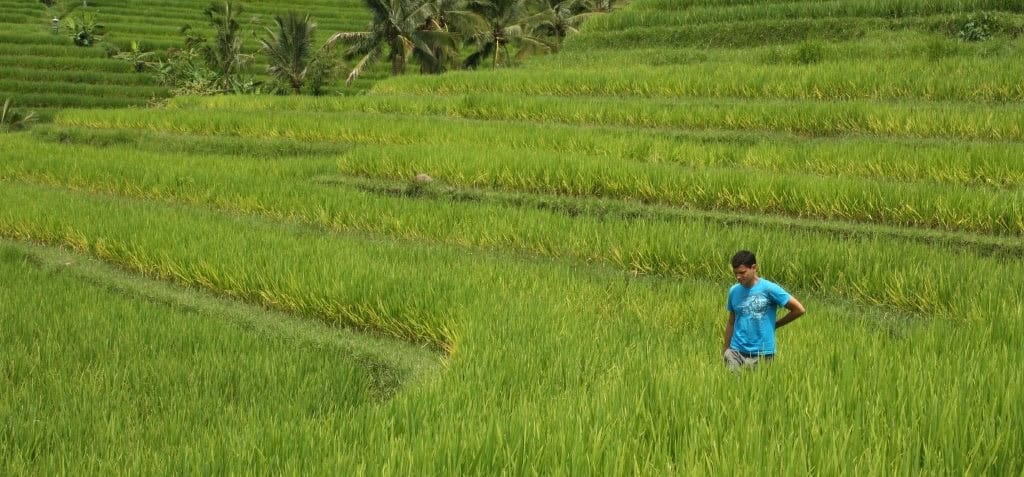 How did you afford your trip?
For the next year, I saved every penny that I could. I worked overtime, sold my things, and stopped going out. I needed every cent for my trip.
By 2006, I was ready. I quit my job, got rid of the rest of my things, and kicked off a round-the-world adventure that has essentially continued to this day.
Along the way, I taught English in Thailand and Taiwan to make some extra money.
Eventually, I started a blog as a way to keep my friends and family up to date with my travels and to hone my writing (I had dreams of being a travel writer at the time).
While I never did end up writing for Lonely Planet, my blog grew and slowly evolved into my full-time job. It's been keeping me busy ever since!
How has travel changed since your first trip?
Technology has really changed how people travel.
Back when I started (which in internet terms was the stone age), there were no smartphones, no Google maps, no fancy cameras or laptops.
If you wanted to contact home, you had to find an internet café or use a payphone.
If you got lost, you had to figure it out on your own. And in hostels, everyone hung out together instead of just sitting on their phones.
To be fair, it was much more challenging and could be much more frustrating. But it was also more rewarding too. You had to figure things out on your own — there was no Google to save you.
So, when you finally solved a problem and arrived where you needed to be, there was a greater sense of accomplishment.
That being said, travel is much more affordable and accessible now than it was, and all this technology has gotten people out the door more, which is a good thing.
Yes, we have the problem of overtourism now, but more people traveling is a good thing.
Nothing destroys prejudice like travel, which is why I'm still out here encouraging people to get out there and see the world!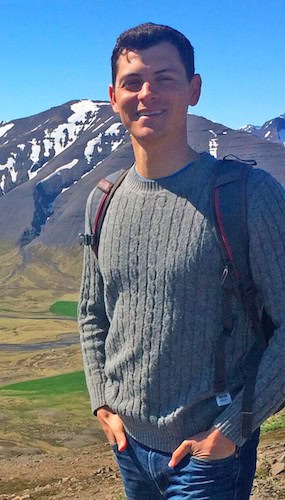 What destinations do you recommend for new solo travelers (or just new travelers in general)?
For new travelers, I always recommend Thailand. It's my favorite country and a perfect destination for both new and veteran budget travelers.
It's cheap, and has amazing food, stunning beaches, fun nightlife, great diving, and lots of history and culture. No matter what you like, you'll find it in Thailand.
Southeast Asia as a whole is also a great region for new travelers.
There is a well-worn backpacker trail from Vietnam all the way down to Singapore and over to the Philippines and Indonesia.
It's an affordable region, easy to get around, and safe.
Plus, there are tons of other backpackers and budget travelers there, so it's easy to meet people and make friends if you're traveling solo.
You can find accommodation here for under $5 a day and meals for less than $1.
It's a budget traveler's paradise and a great place for new travelers to test the waters.
After a decade of travel, you've likely been to some amazing places. What have been some of the highlights from your travels over the years?
The standard answer here is to list the places I really liked, such as Bangkok, Paris, Amsterdam, London, and Stockholm (I like big cities, what can I say!).
But there is more to travel than just visiting cool destinations.
One thing I've realized over the years is that, more often than not, it's the people that make a trip memorable.
The great thing about traveling solo is that you'll meet tons of people over the course of your travels. Solo travel forces you out of your shell and opens you up to the world.
It lets you connect with like-minded travelers in a way that I don't think you can do back home in your everyday life.
Travelers form fast friendships because we have so many shared experiences. To me, it's those friendships that are the highlights of any trip.
For example, I spent a month relaxing on Ko Lipe in Thailand with a great crew of friends I met while traveling, which to this day is probably my favorite travel memory.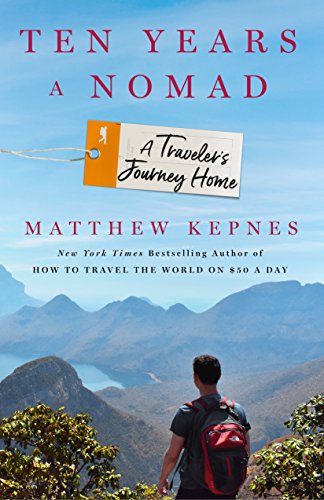 You're about to head out on a book tour. Tell us about your new book!
It's called Ten Years a Nomad, and unlike my book How to Travel the World on $50 a Day, this book is a memoir and not a "how-to" kind of book.
No budget tips. No packing suggestions. Just stories, advice, and reflections on my travels.
It covers my ten years traveling around the world and the lessons I learned from traveling. It also features lots of stories I've never told on the blog before too.
In a nutshell, Ten Years a Nomad traces the entire journey of a trip around the world: getting the travel bug, planning an adventure, quitting my job and setting off, the highs and the lows of life on the road, the friends you make, and what happens when you eventually have to come home.
Why did you want to write a memoir instead of another "how-to" book?
I wanted to share my thoughts and experiences, and stories in a way that could do them justice, as a simple blog post can never really capture everything.
I wanted to share the why of travel. What motivates people to travel long-term? How does that change as you get older? What's it like to travel long-term? And how can people learn from this experience?
I wanted something that could reach a wider audience than just another "how-to" book, and this is it!
This is my opus on travel.
***
As I mentioned at the top, I had the opportunity to read Matt's new book. Despite knowing him as a friend and peer since 2009, I still learned a lot about his life.
It's not easy to be vulnerable in today's world, let alone when you have millions of people reading your travel tips.
Yet, he was willing to talk about the challenges he experienced, from being bullied as a kid to building relationships as an adult.
Ten Year's a Nomad: A Traveler's Journey Home is a coming-of-age story set amidst a fleeting moment in time when digital publishing upended the traditional path to becoming a travel writer.
Dave is the Founder and Editor in Chief of Go Backpacking and Feastio. He's been to 66 countries and lived in Colombia and Peru. Read the full story of how he became a travel blogger.
Planning a trip? Go Backpacking recommends: